Chiang Mai is one of the most popular cities in one of the world's most popular countries to travel in and there are 1000's of blogs that specialize in travel to Thailand.  I am only going to cover Chiang Mai as the gateway to several fantastic parks in which you can enjoy Thailand's best birding.  In the map below, you can see just how close you are to Doi Lang, Doi Ang Khang (name not on map, 2nd yellow line) north of Chiang Mai and Doi Inthanon and Mae Ping south of Chiang Mai.
TRANSPORTATION
Arriving at the airport, it is easiest to get one of the flat fare taxis to your hotel.  If you fly straight through from Australia with the Bangok connection, you will arrive in Chiang Mai late at night.  Whatever you do, don't rent a car if you are spending any time in the city.  It's very difficult to negotiate the small back streets and you are likely to get lost.  Use taxis and tuktuks while in Chiang Mai
Once you are ready to leave the city and get to the parks, you will need a rental car.  Most car hire companies are located at the airport.  Chiang Mai's airport also has a variety of fast food places and coffee bars for a quick snack.
We rented from Hertz and were very happy with the service.  As usual, I took photos of the car and had no problem when returning it.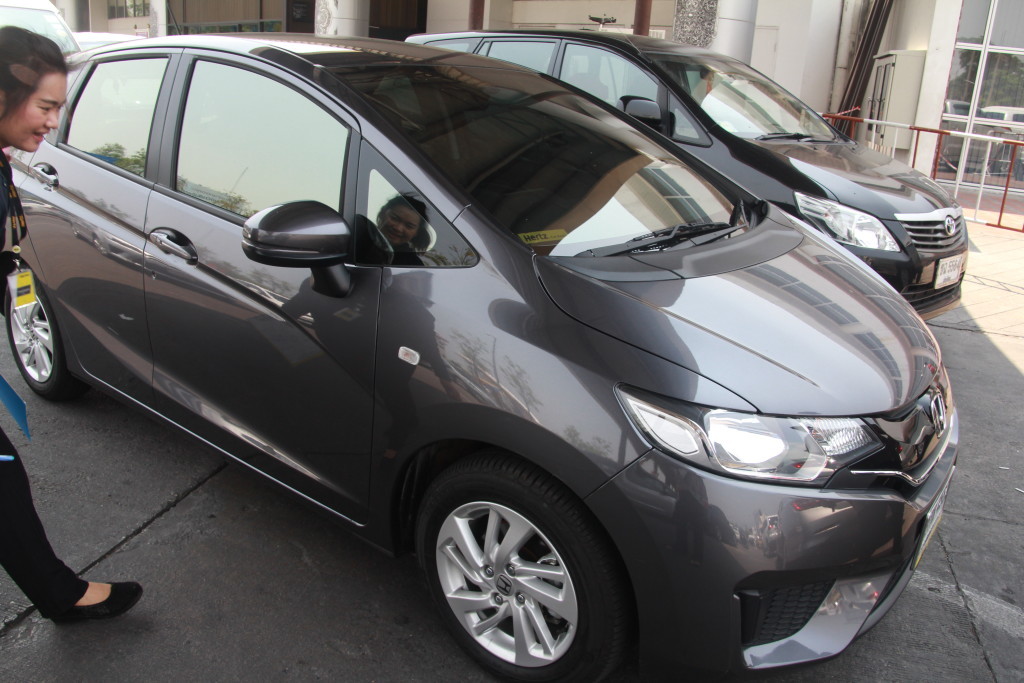 ACCOMMODATION
Just about every hotel chain (except Club Carlson) is represented here.  I chose to go indie because hotels are so cheap here I didn't think it was a good use of hotel points and prefer to save them for expensive countries.  I booked the Lannathai Guesthouse on Hotels.com because it was cheap, well located and counted as one of 10 bookings to get a free night in Welcome Rewards.  This place cost around $12 and was fine for one night pre-birding and 2 nights post birding.  It's right in the middle of the night bazaar and there are lots of small spas to get a massage.  In a later post, I will go into how we spent our 2  post-birding days.
Our first birds in Thailand, these little bulbuls on the Spirit House.
Having a suit tailor made is a good idea while in Chiang Mai.  Order your suit before you go birding, then go back for fittings afterwards.  This Armani shop was the cheapest in the night bazaar and did a good job on my suit.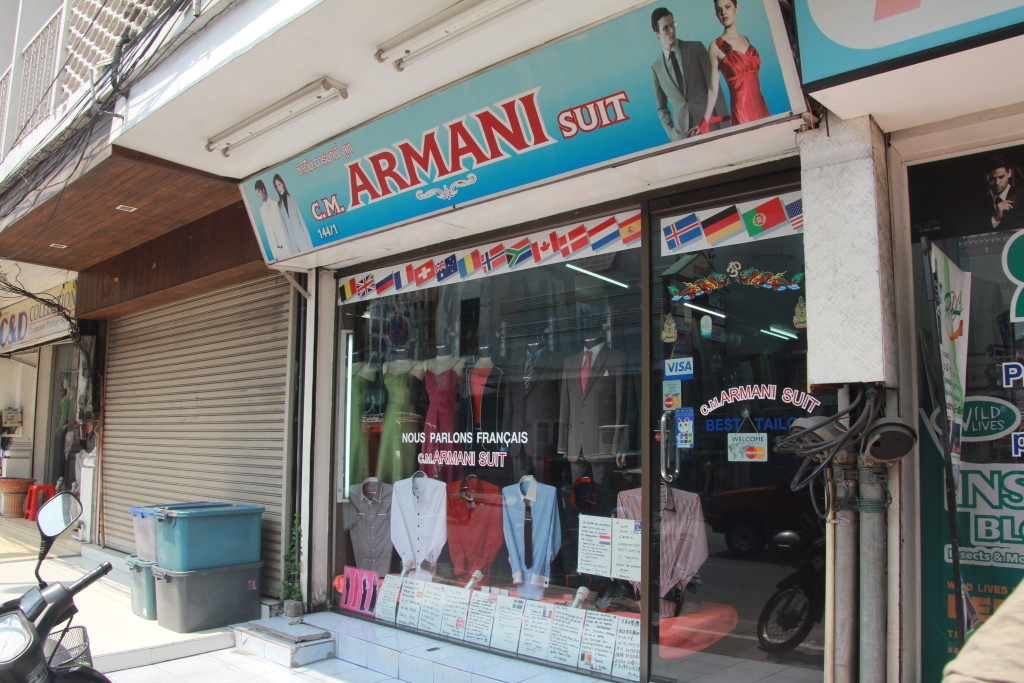 After ordering my suit, we took a tuktuk to the airport to get the car and headed off to Doi Inthanon.