As described here, these are the photos from our long Bangkok layover between Chiang Mai and Koh Samui.
Bangkok Airways has a nice livery!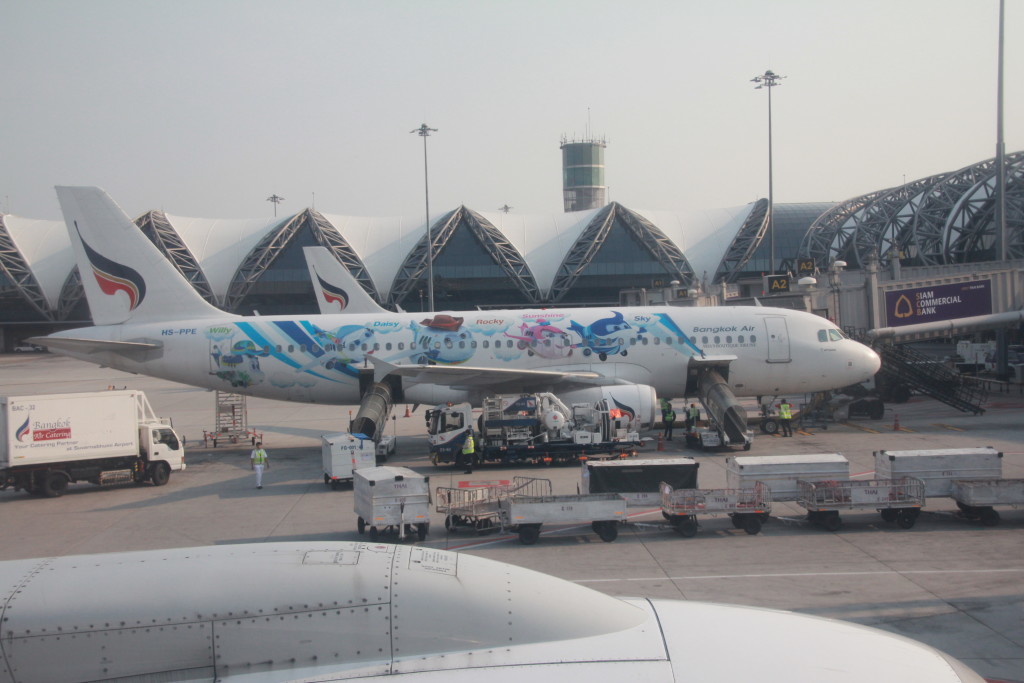 Always inspect your rental car and take photos.
Up early in Khao Yai (outside the park proper) birding the grounds of the Balios Resort and nearby.  Nothing that would excite most birders – no rare birds but I was thrilled to get a better look at Red-breasted Parakeets (aka Moustache Parrots).
This is where we chased the Red-breasted Parakeets – the empty lot next to the Palio Shopping Centre.  They make enough noise!
We had a bit of drama with the car, at one point it wouldn't start and I was freaking out!  We pushed it into a car park and after several tries, thankfully it started but I wouldn't turn it off all the rest of the way to Bangkok.  It was nice to see how pretty the area is since we arrived in the dark.  My review of Balios Resort.
This is what you can expect if you drive a rental car.  The roads are pretty well marked in both Thai and English.  We had no trouble finding the airport although it took a while to find a petrol station to refuel at.  It was a public holiday the day we drove back so there were no tolls which was nice!
Closest petrol station to the airport – they take credit cards.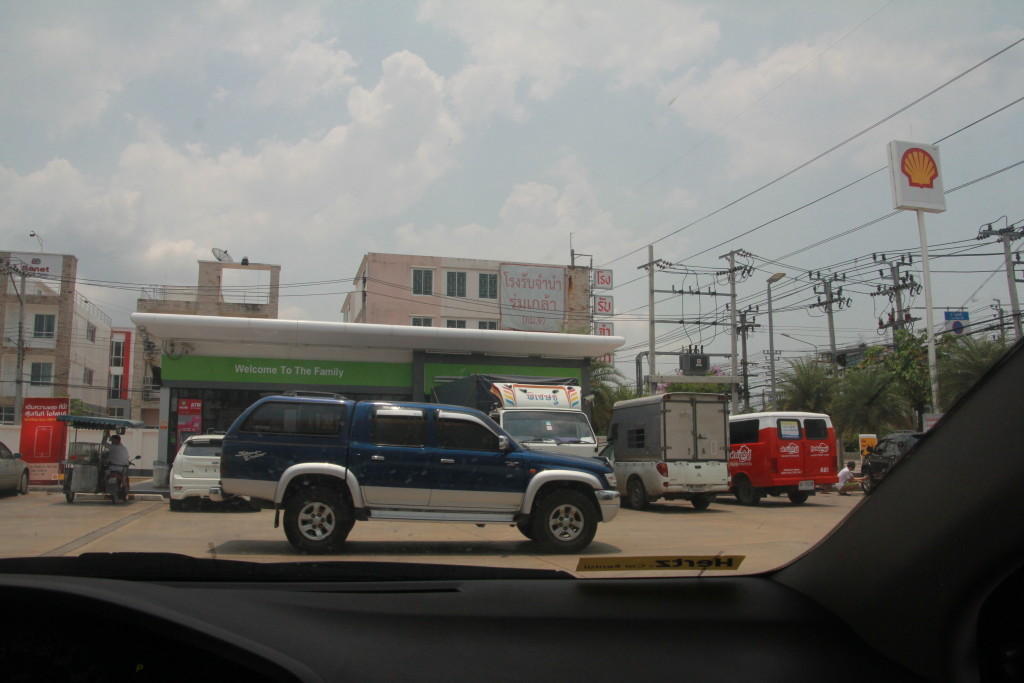 The airport traffic is always crazy!
Car back safe and sound – return inspection.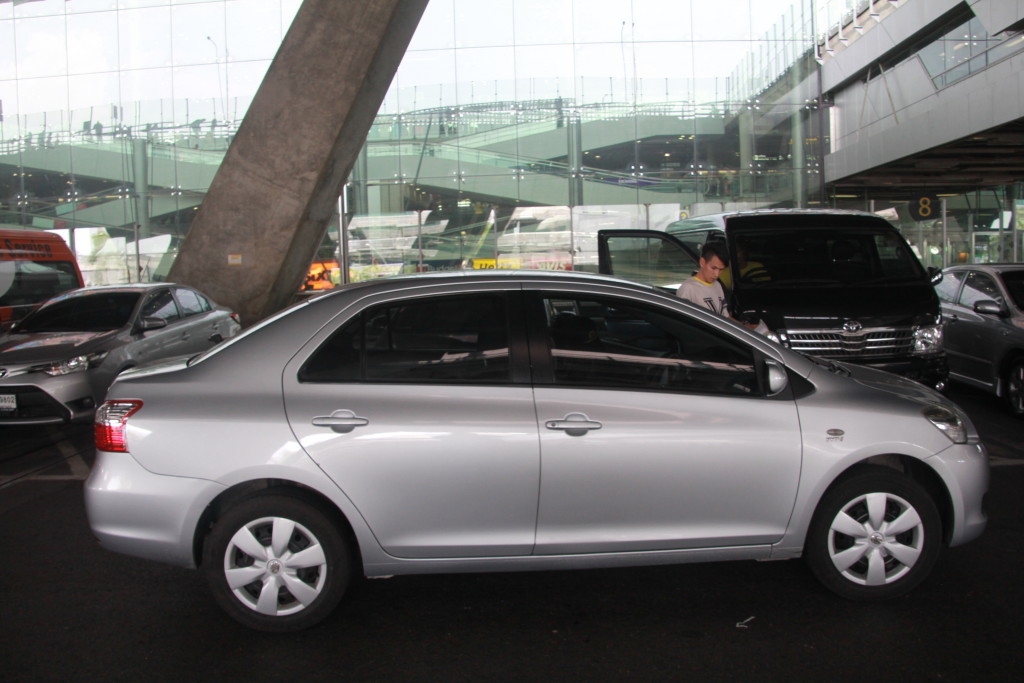 Car rental kiosks at BKK domestic terminal.