The Tourmaline Sunangel (Heliangelus exortis) is a species of hummingbird that prefers subtropical or tropical moist montane forests.  When we were at Guango Lodge, the challenge wasn't to get a photo of one, it was trying to get the non-existant sun (rainy day) to illuminate that beautiful violet throat!
Other way please!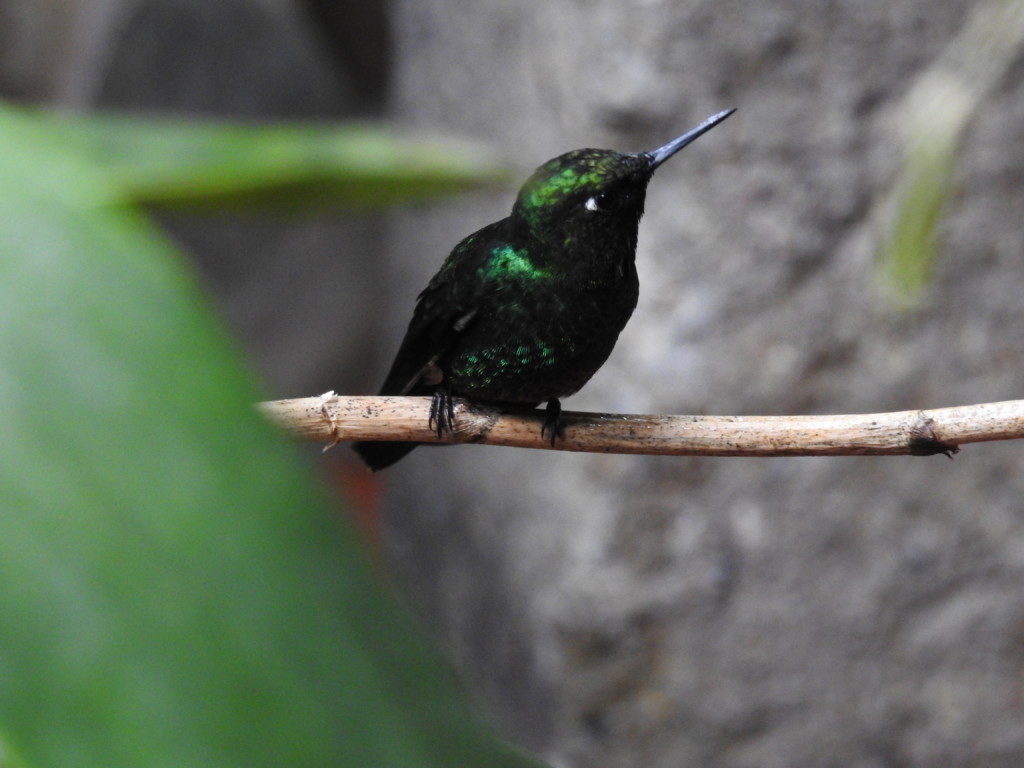 OK now we need the sun.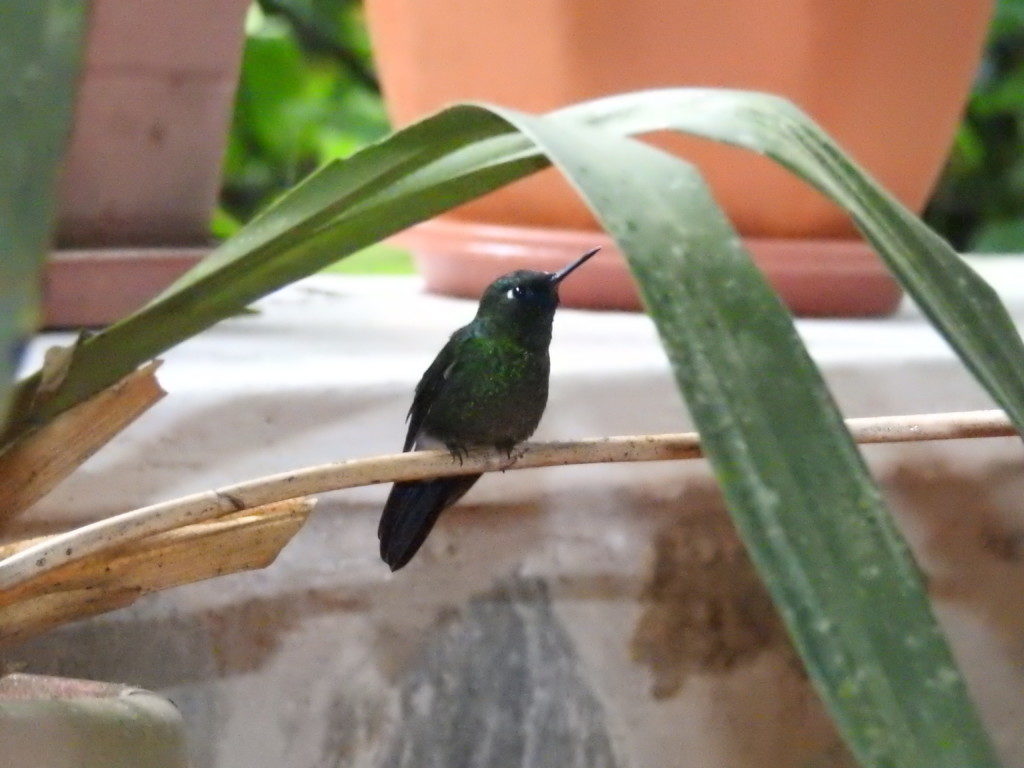 Little better…………..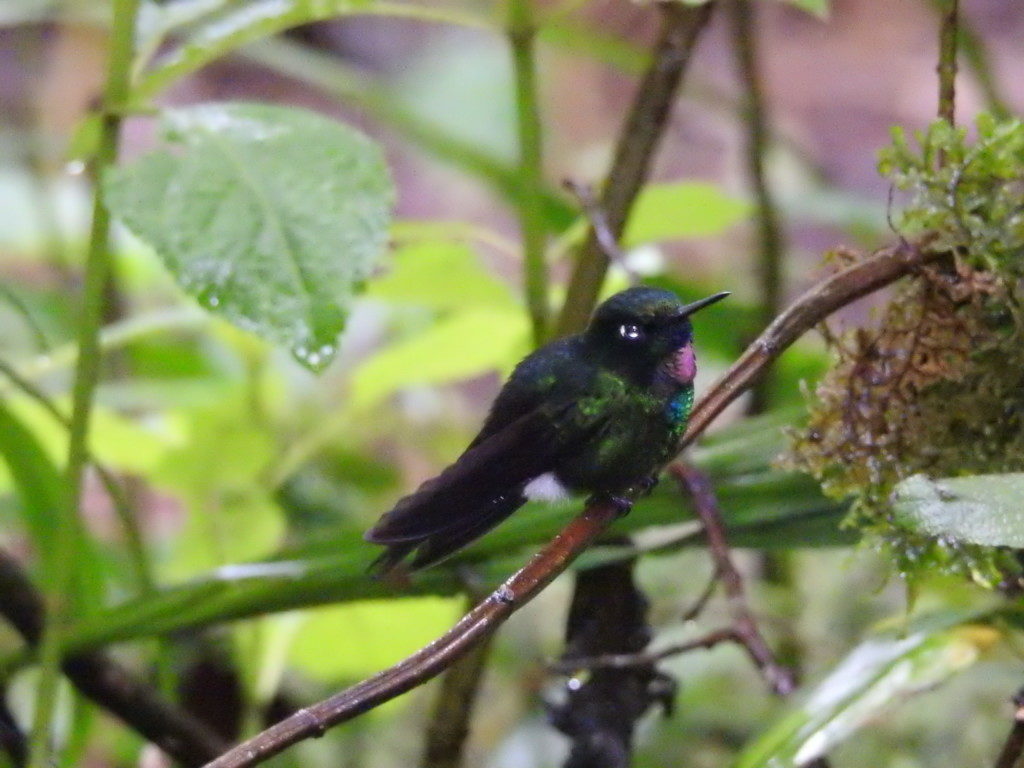 There we go!  And I had to blur the one good pic!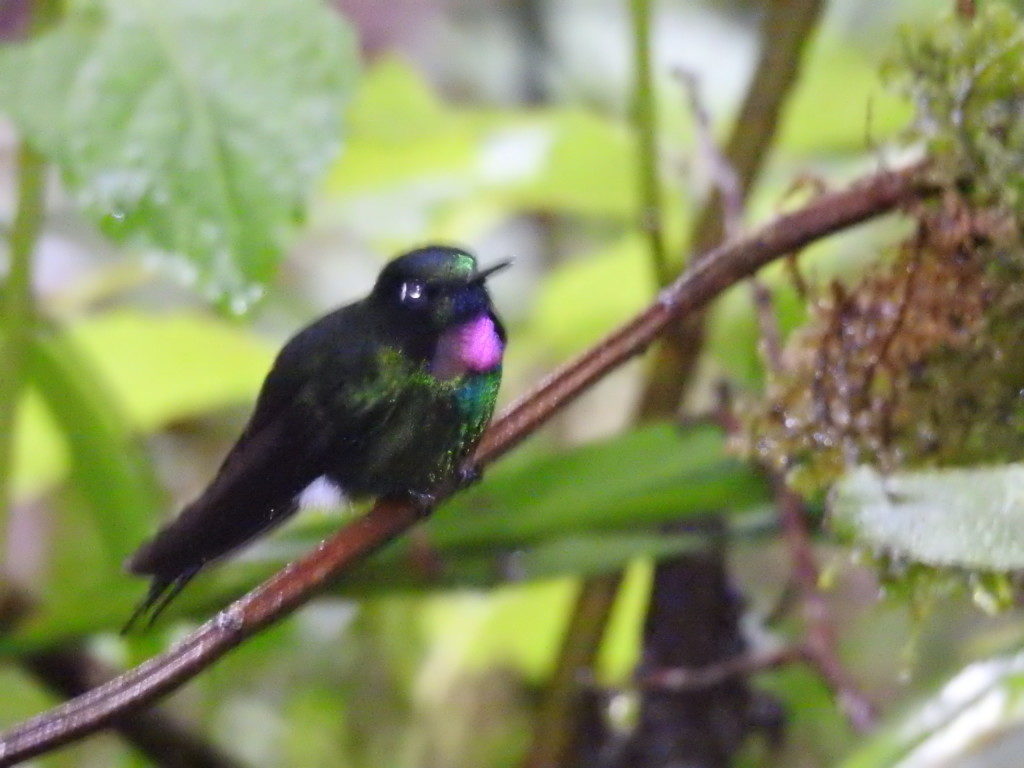 They are only found in cloud forest regions of Ecuador & Colombia.  Guango Lodge has a nice population that is pretty easy to spot.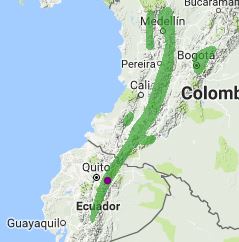 LEARN MORE ABOUT TOURMALINE SUNANGELS
VIDEOS
Look fast, these little hummingbirds are a challenge even for one of Colombia's top birding guides!
Finally, one sitting still!