About 200 kms west of Katherine on National Highway 1, the Victoria River Roadhouse is a welcome sight after almost 3 hours driving in the heat of the day.  This was the first place we really felt the Territory's Outback experience.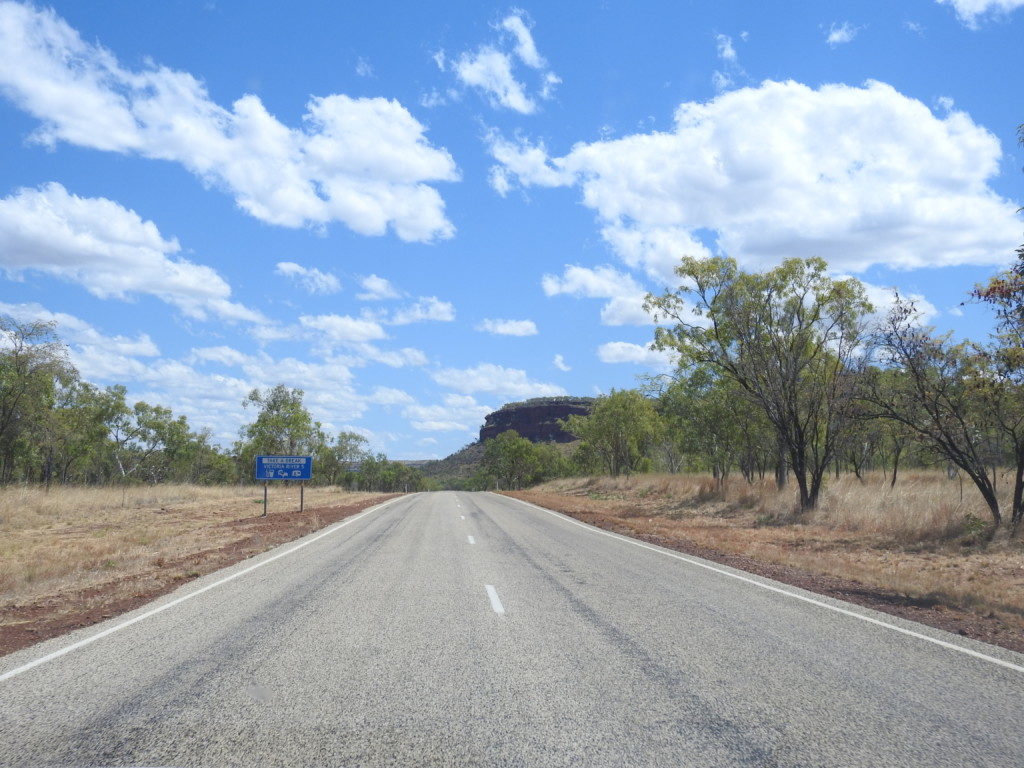 The main building houses the reception, petrol pumps, restaurant, bar and shop and the campground surrounds the main building.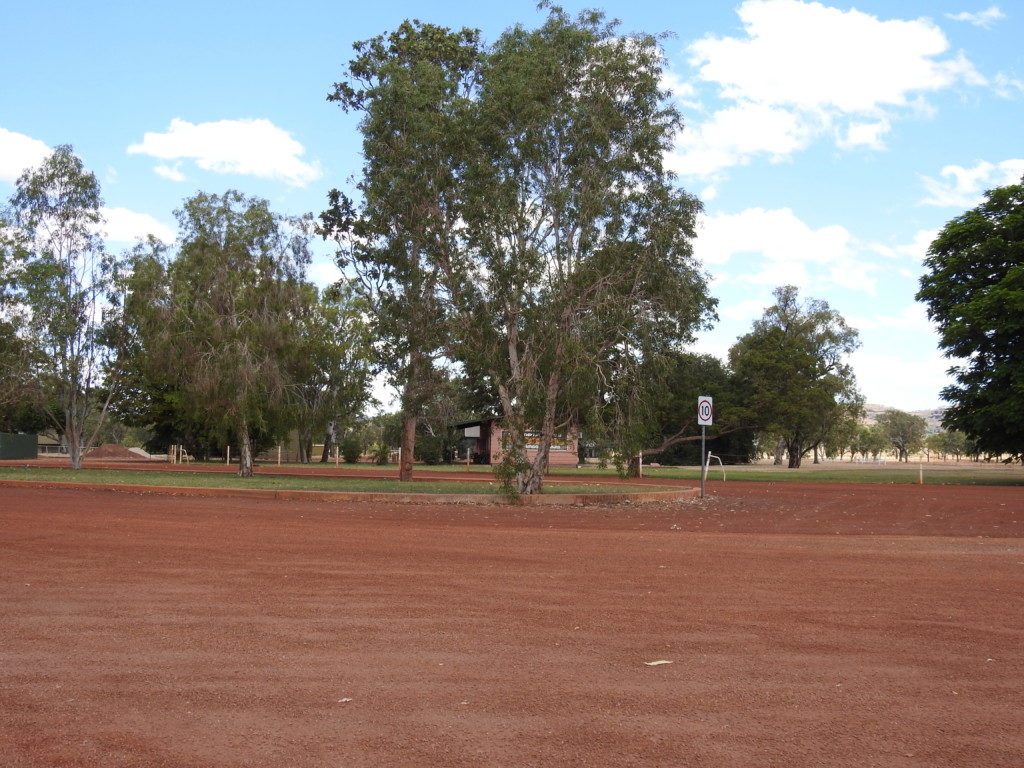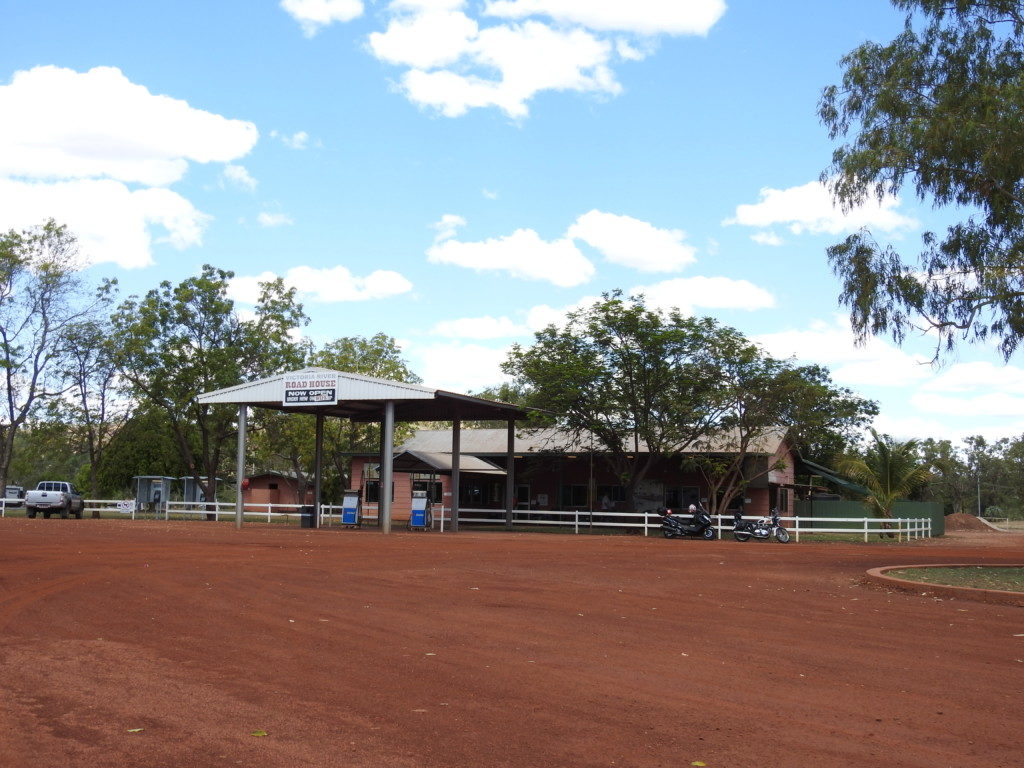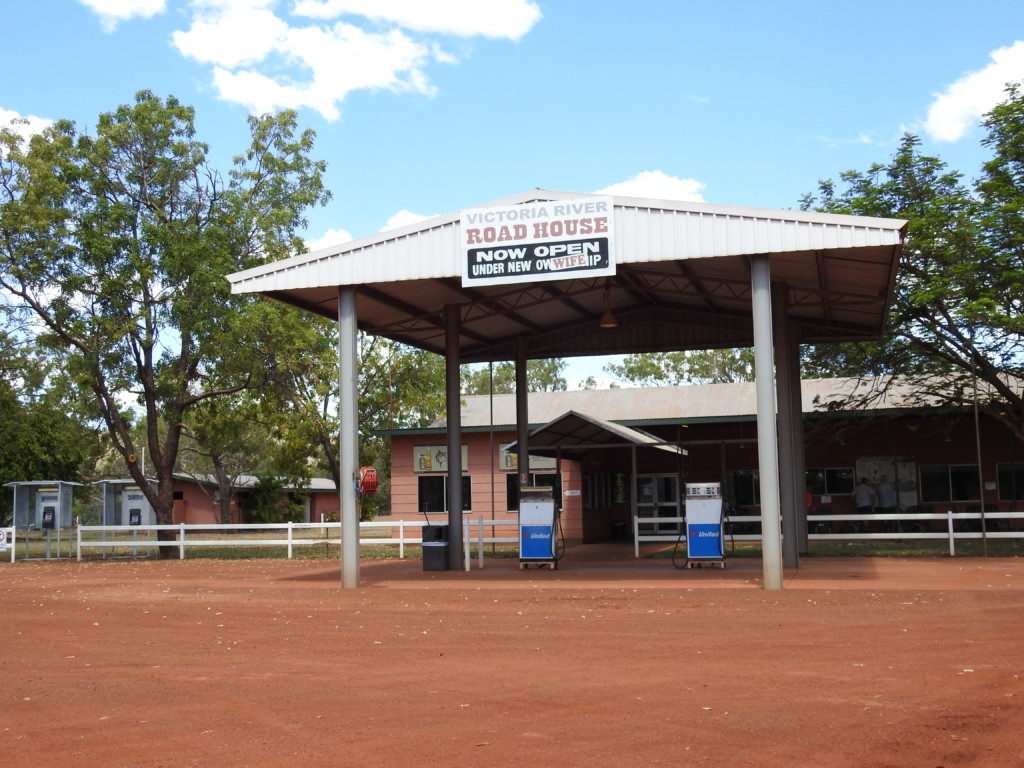 The cabins are off to the left surrounded by trees which attract Corellas, Cockatoos and Red-collared Lorikeets.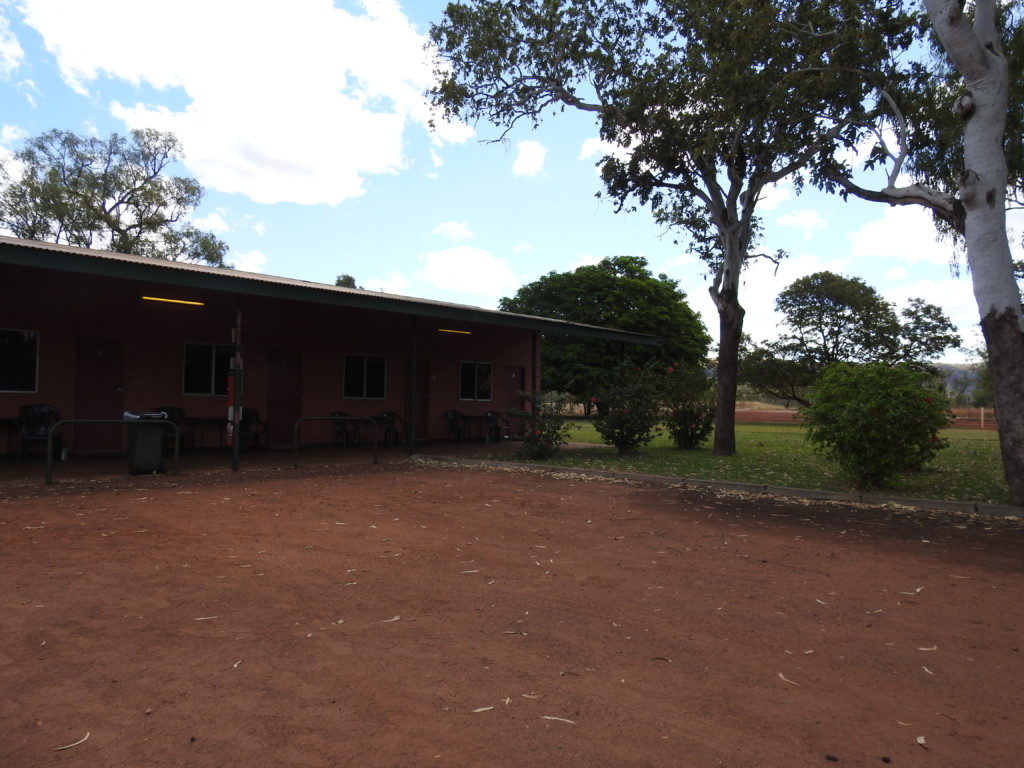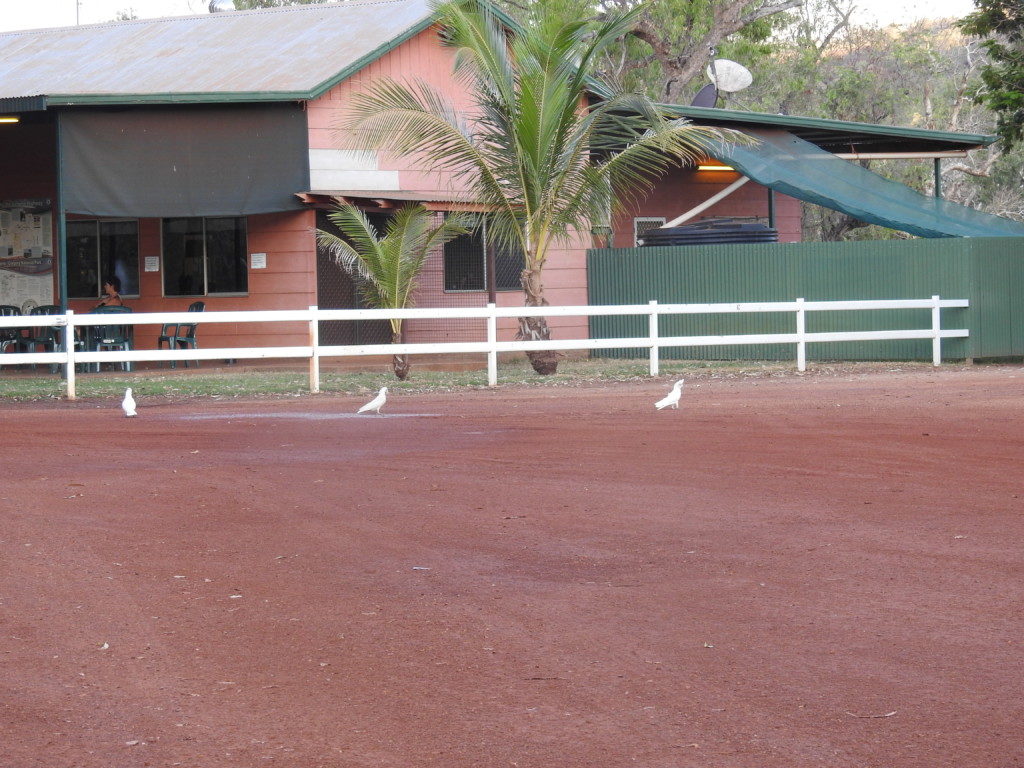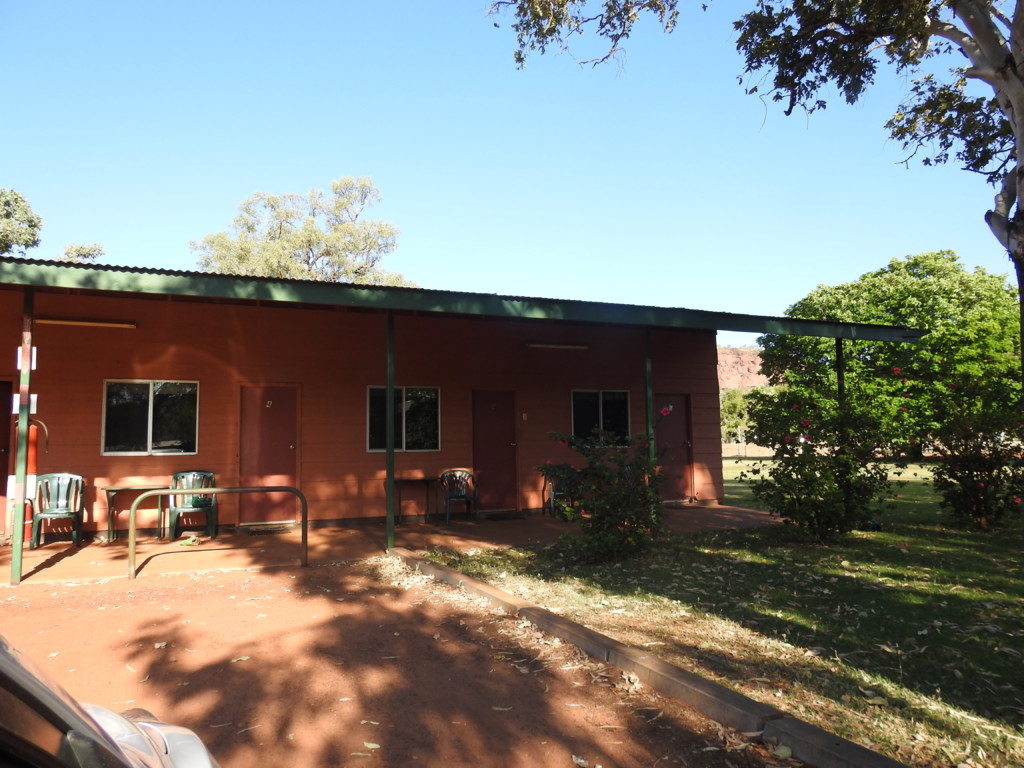 The rooms are fairly typical of an outback roadhouse – simple decor but functional.  The tv only has 1 channel which is controlled by reception and shows the same in all cabins.  No wifi.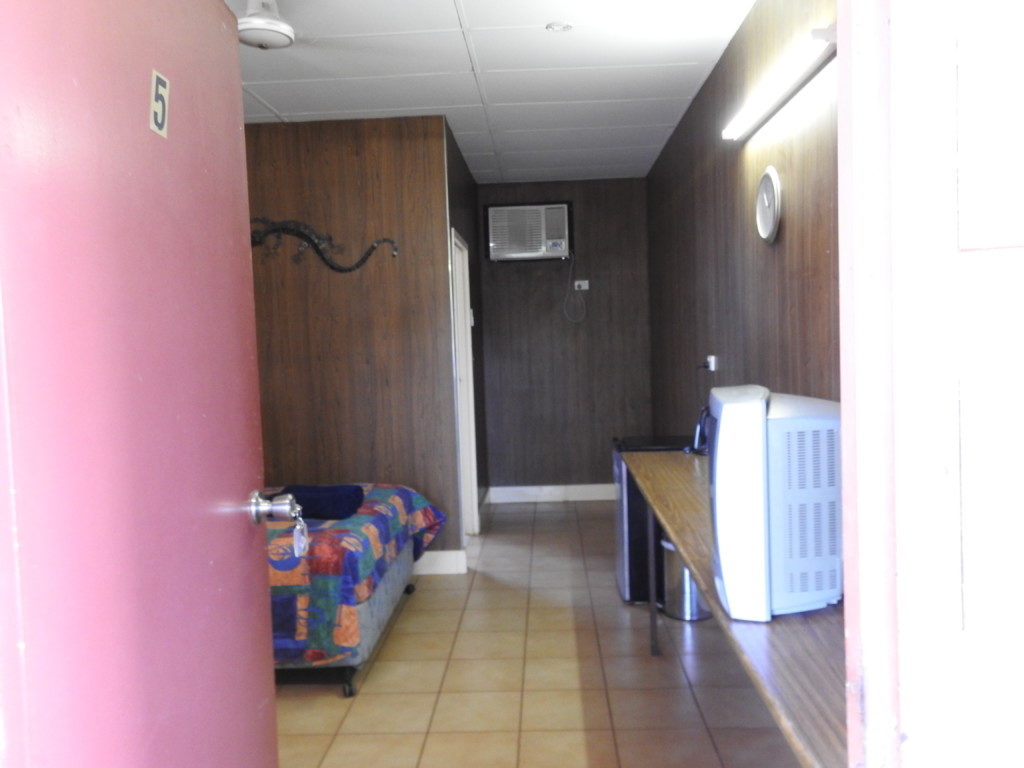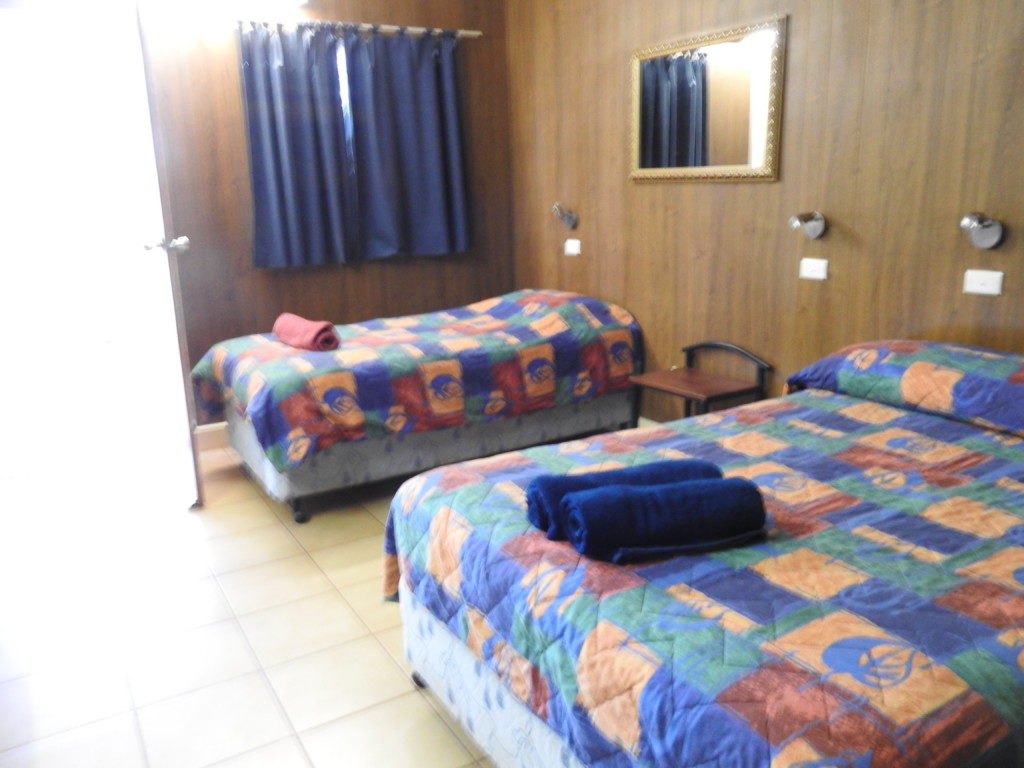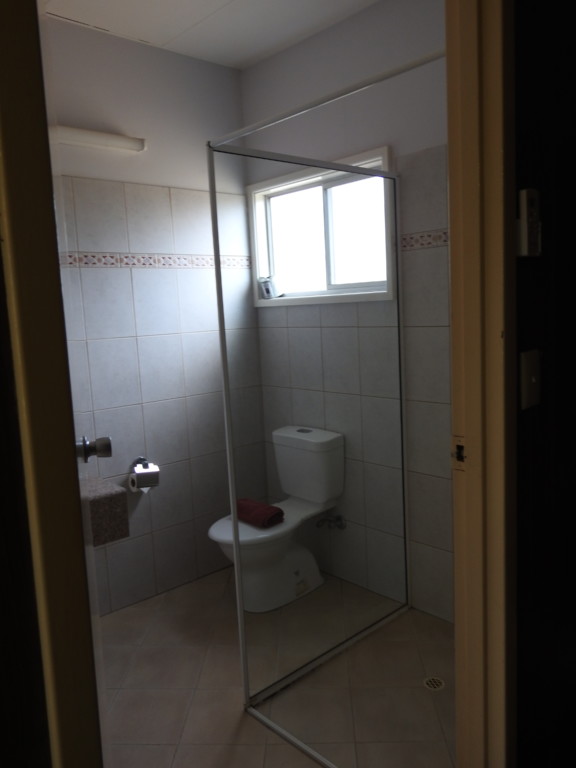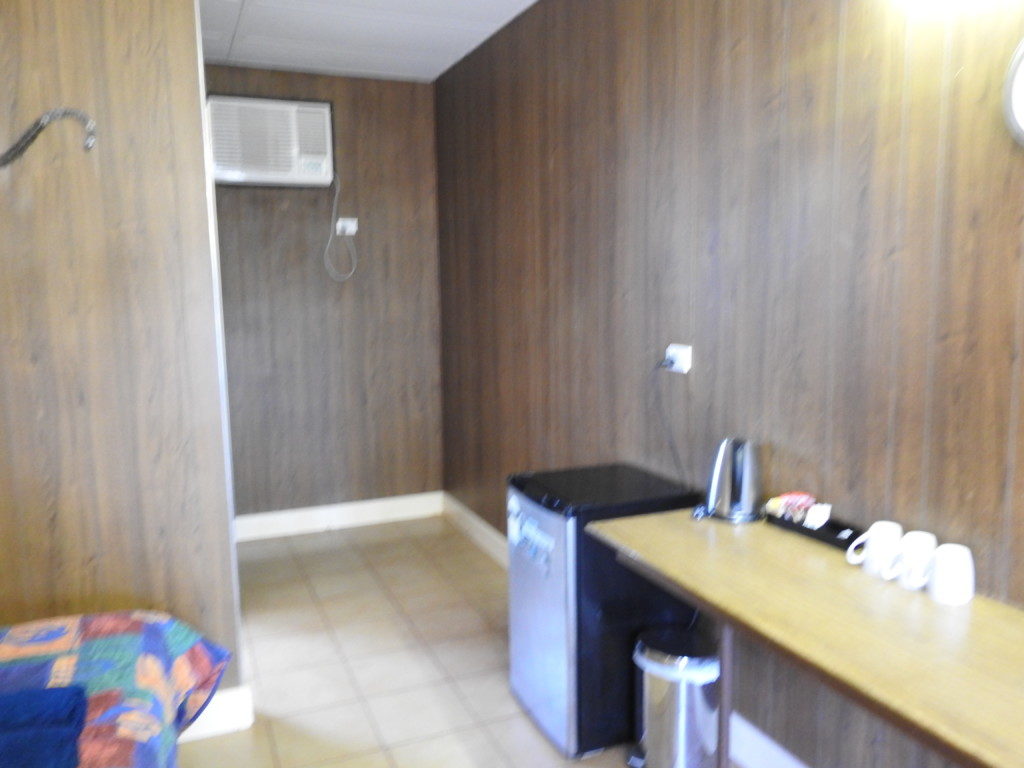 The restaurant is HUGE considering the location, maybe they get busloads of tourists at times.  We had hamburgers for lunch as the restaurant closes at 7pm and I wasn't sure we would be back from birding by then.  We had sandwiches and noodle cups to eat for dinner.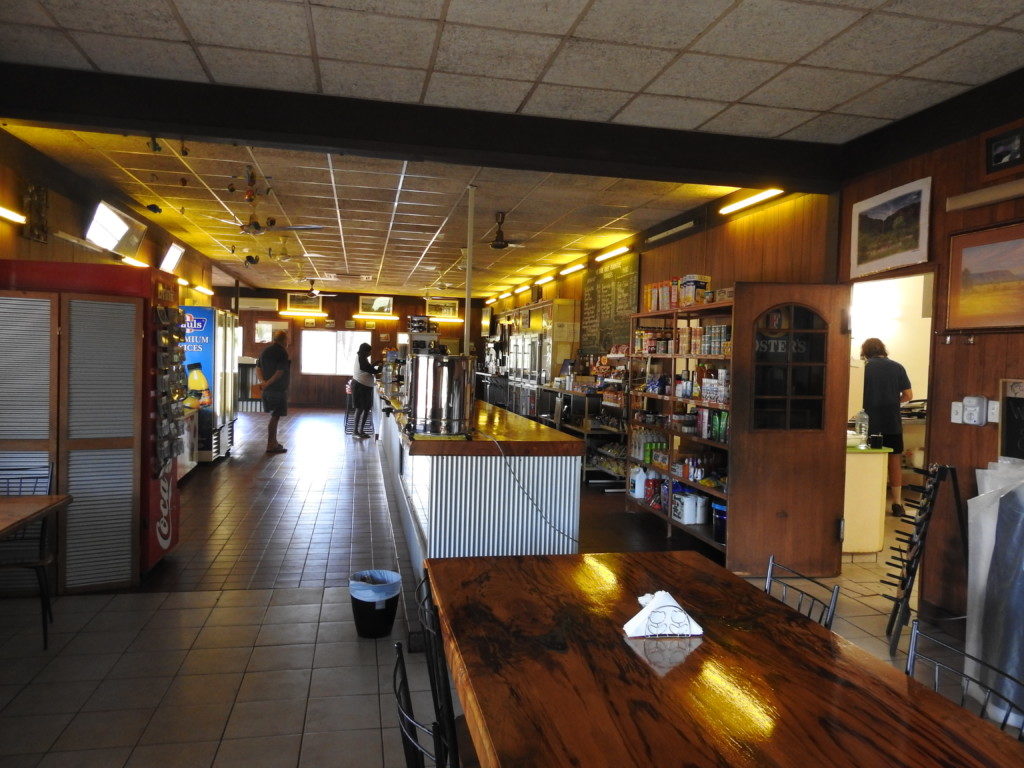 They have some interesting souvenirs for sale and some camping supplies.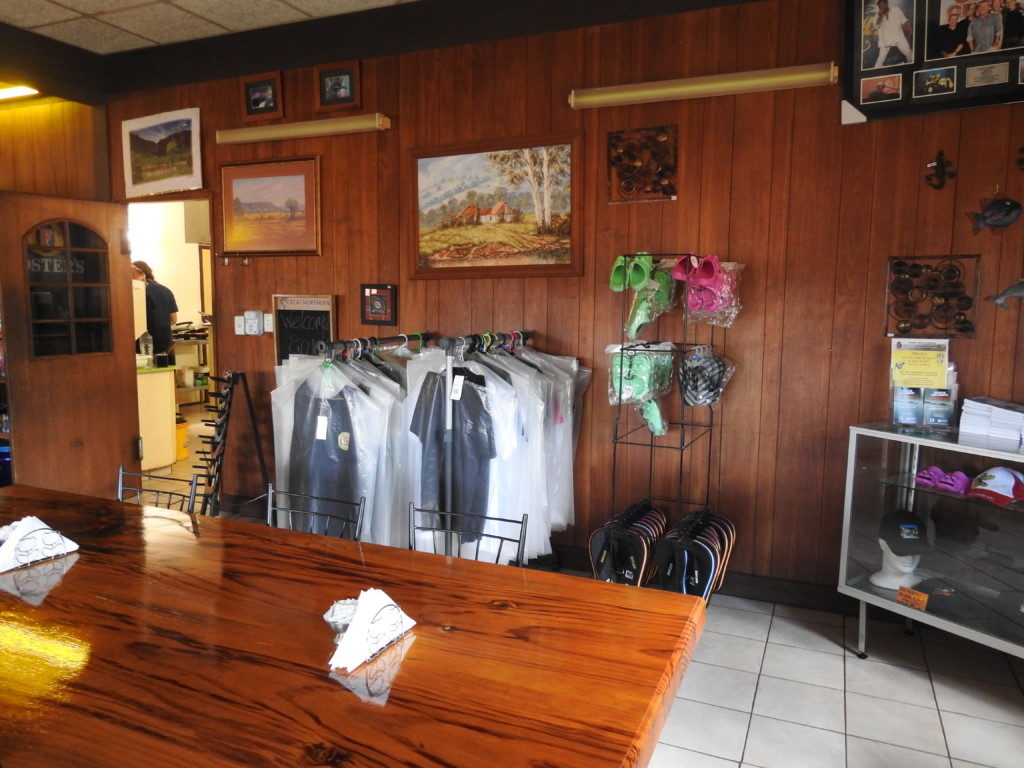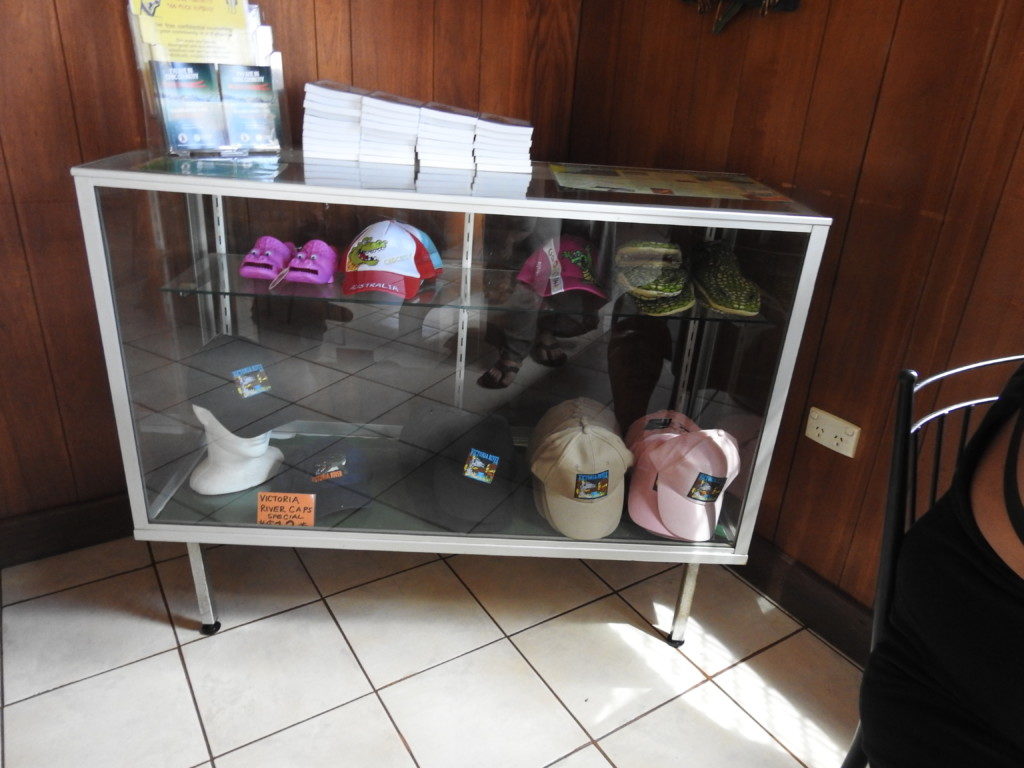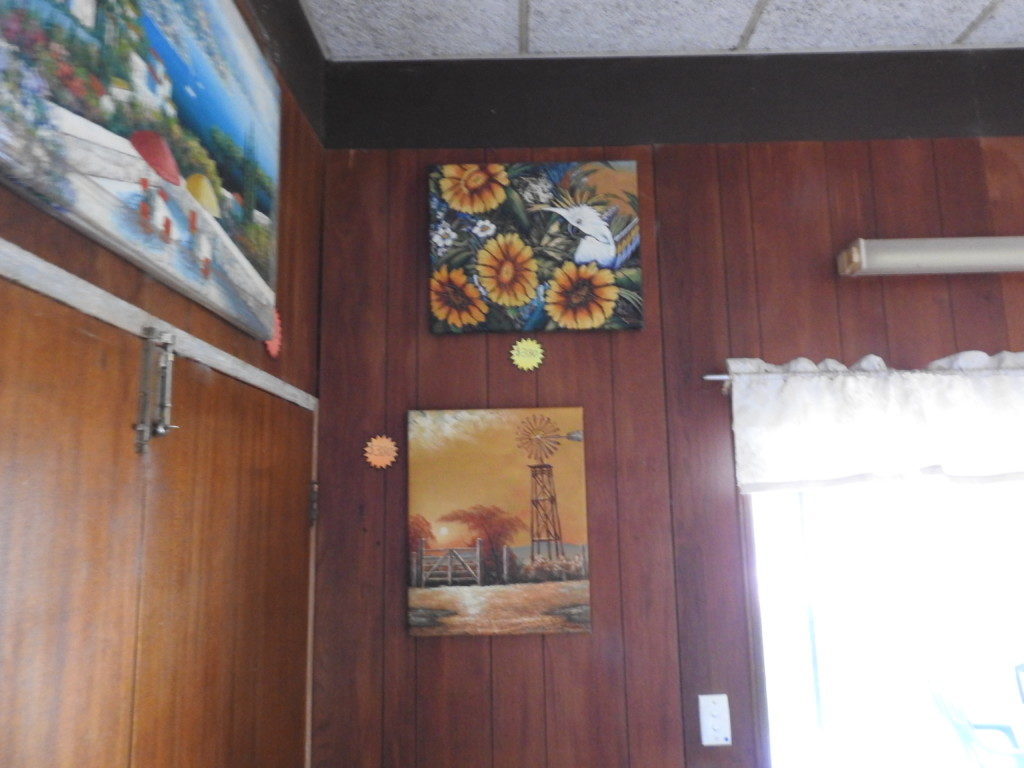 I was soooo tempted but the budget didn't allow.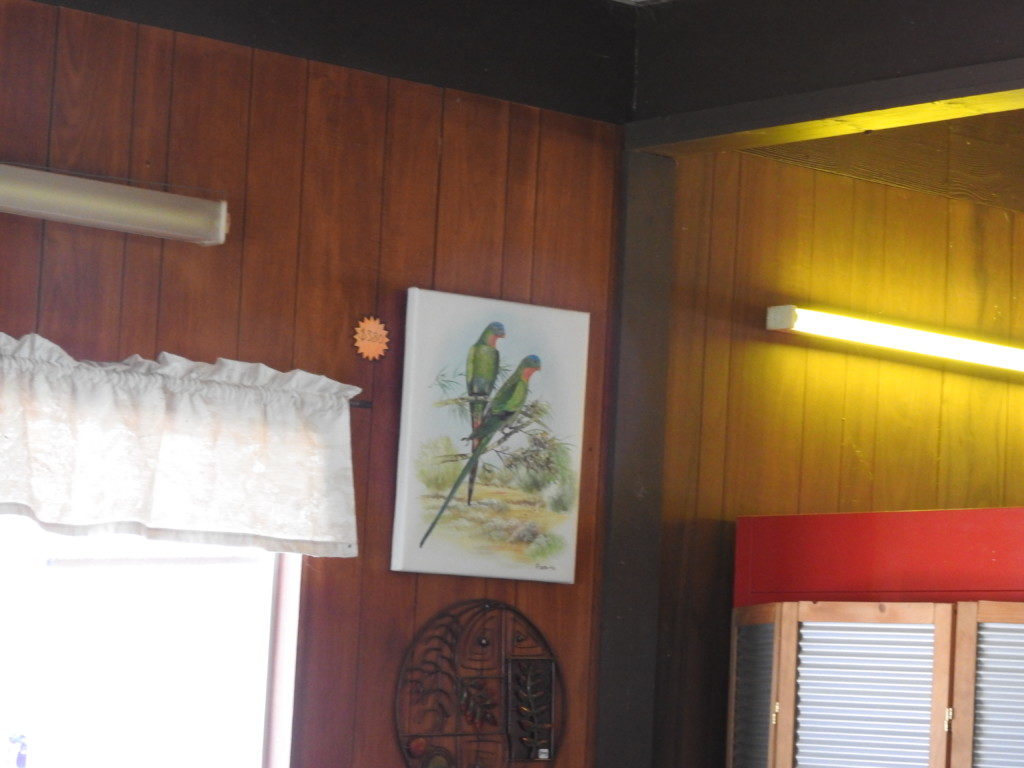 Plenty of space for caravans and tents.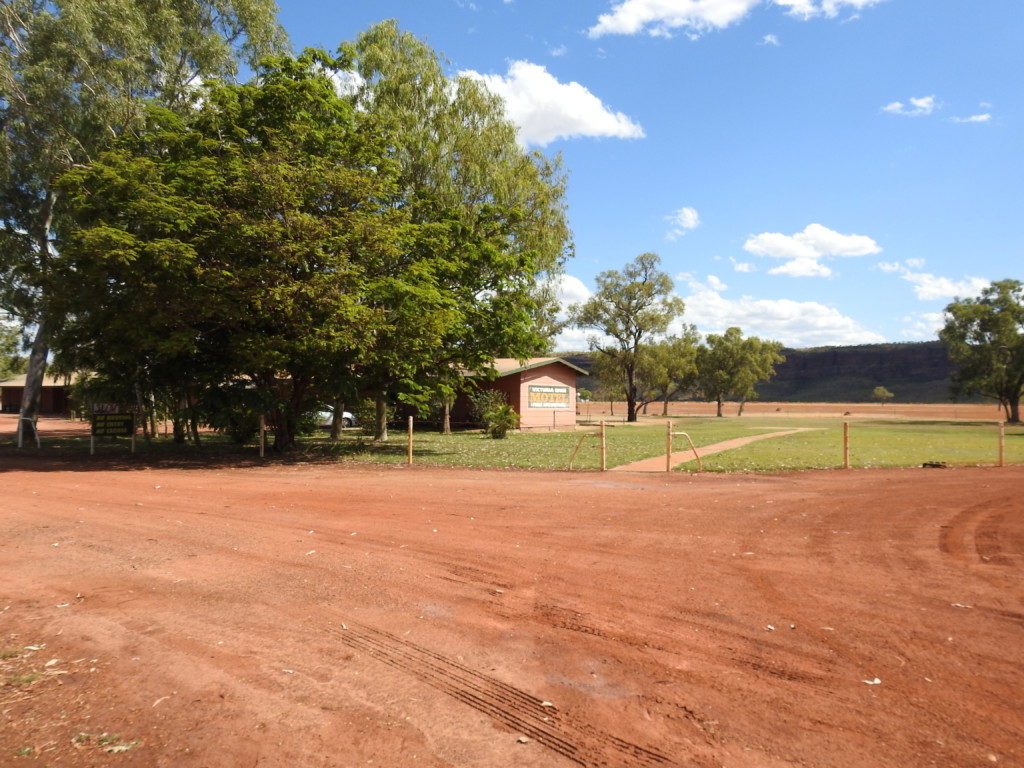 The truth is they pretty much have a captive audience as there is nothing else for at least 50 kms but it's a decent place and there are some nice birds to watch around the grounds, even out the window of the restaurant!  The top bird here is the Purple-crowned Fairy-wren as we will see in another post.
They don't have online booking or even a dedicated website so you'll have to call.  Trip Advisor has some reviews.
Victoria River Roadhouse Hotel/Motel
Victoria Hwy, Victoria River NT 0852
Telephone: (08) 8975 0744
Facsimile: (08) 8975 0819