Bosque Cerro Blanco is only about 20 minutes outside of Guayaquil and it is very easy to organize a visit there.  You need to contact them in advance so they can arrange a guide and permission to enter the reserve by emailing bosqueprotector@yahoo.com.  Use Google translate to communicate in Spanish as they don't speak English.
In our case, they also organized a taxi to pick us up at the Holiday Inn and take us out there, then to return later to take us back to the hotel.  This is the safest option as Guayaquil is not a city you want to take risks with potentially dodgy taxis.  Even though it is slightly more expensive, the difference isn't great in terms of actual dollars.
There is some great information about the reserve and a map HERE.
Our guide, Paul Abad was waiting for us when we arrived around 6am and we were off to explore and hopefully get some good birds!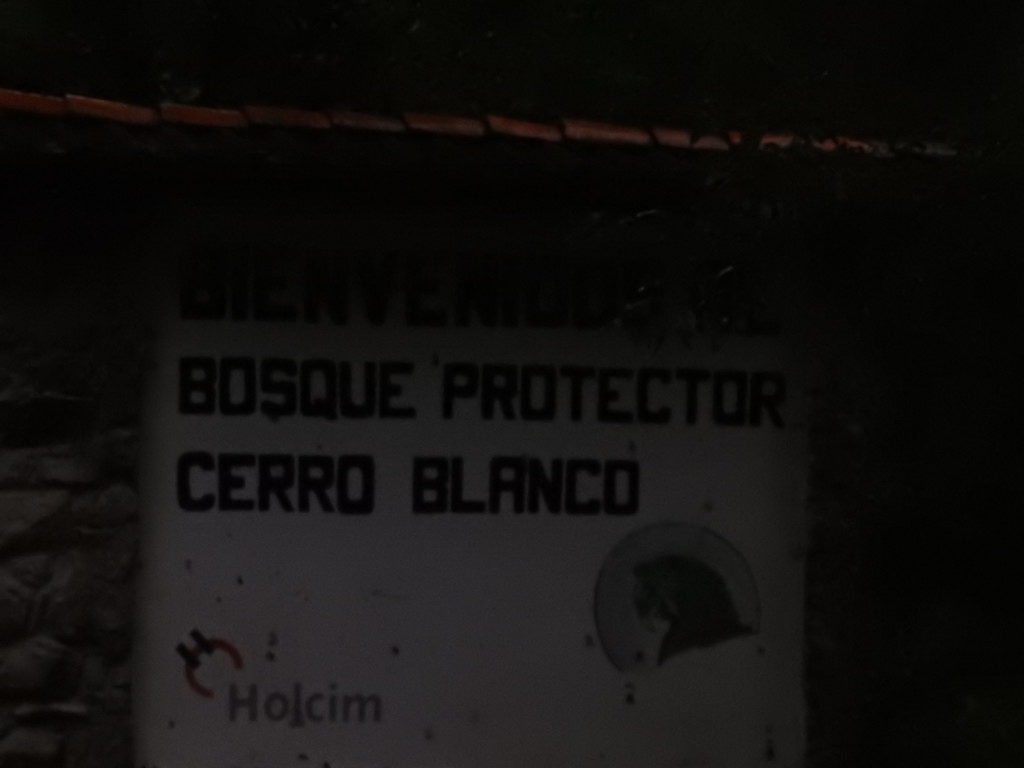 Although the Guayaquil Macaw (Great Green Macaw) is the flagship species, they are rarely seen in the area of the reserve most birders can access.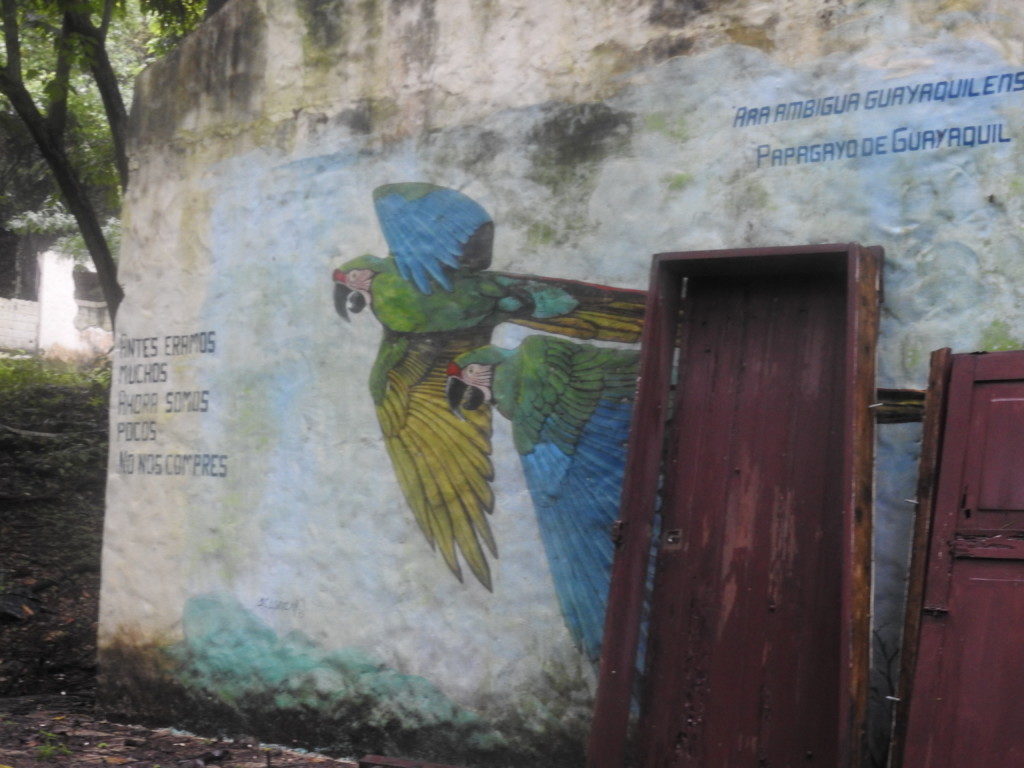 We walked along the trails with Paul pointing out all the species.  My complete eBird list is HERE.  Photography wasn't the best as it was overcast and many species were far away though I did the best I could with my long lenses.
Amazilia Hummingbird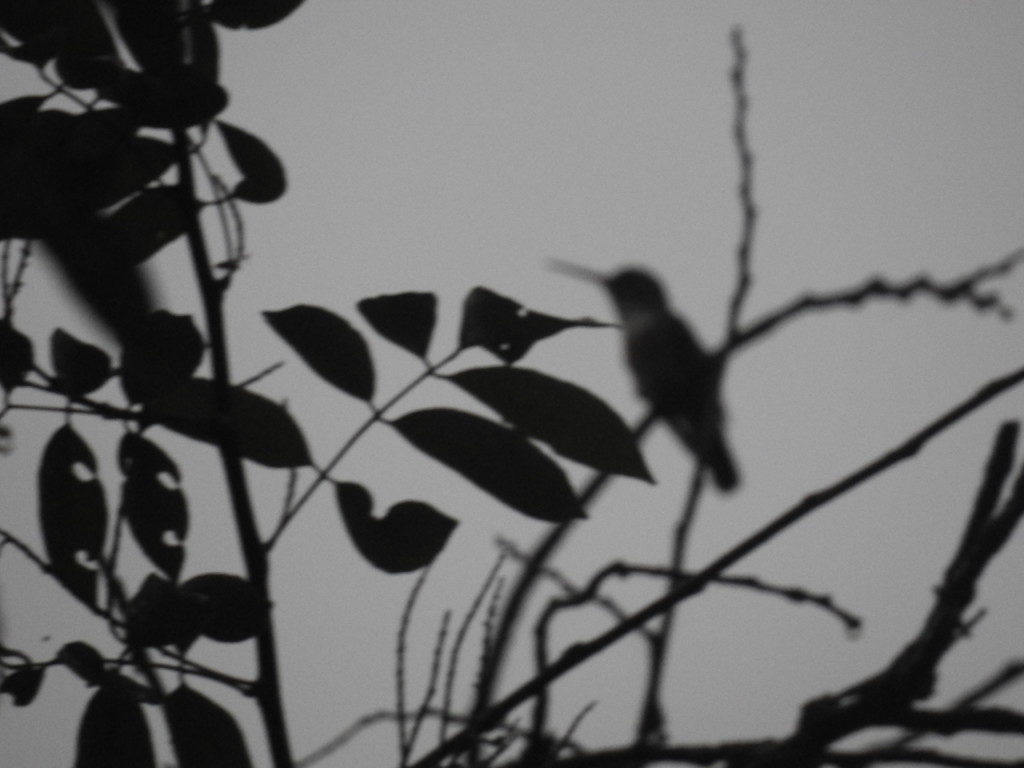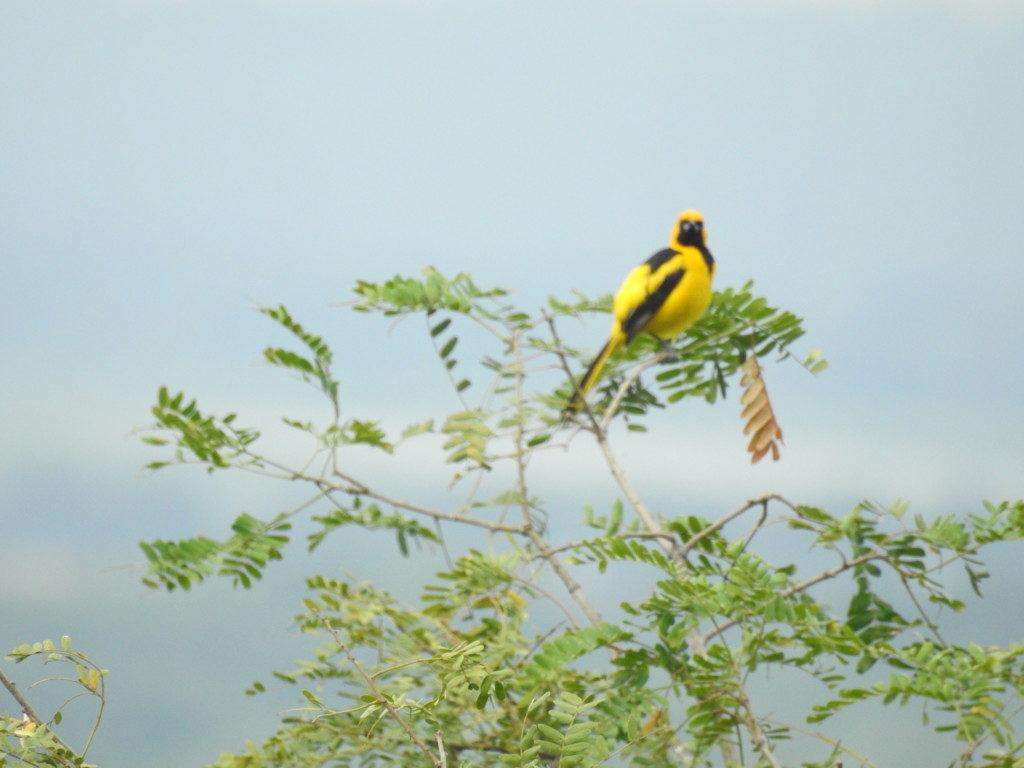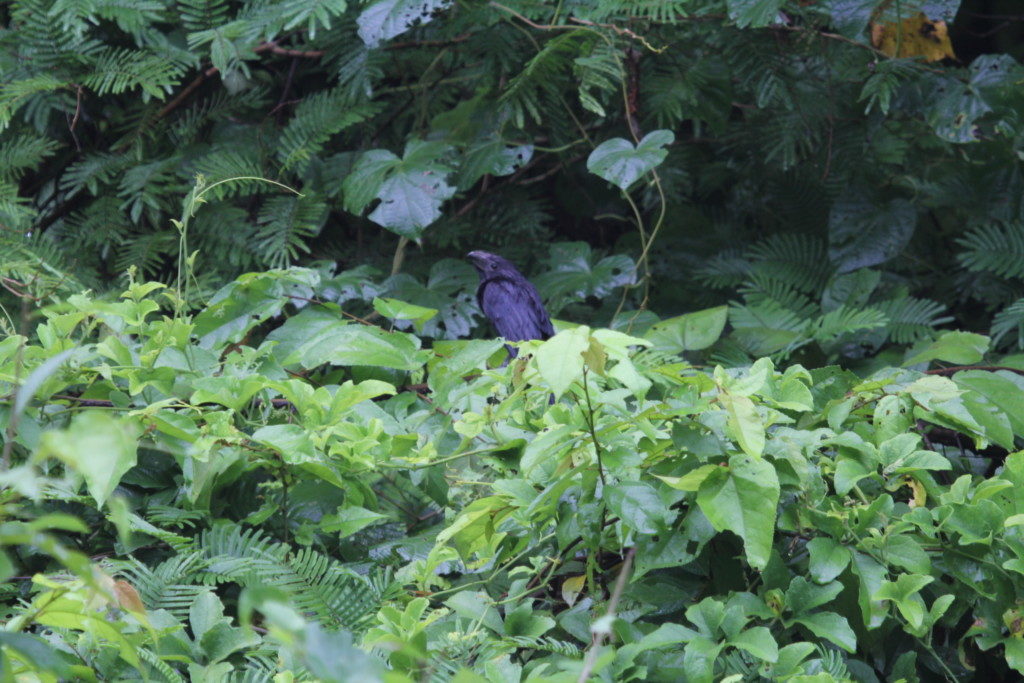 Yellow-rumped Cacique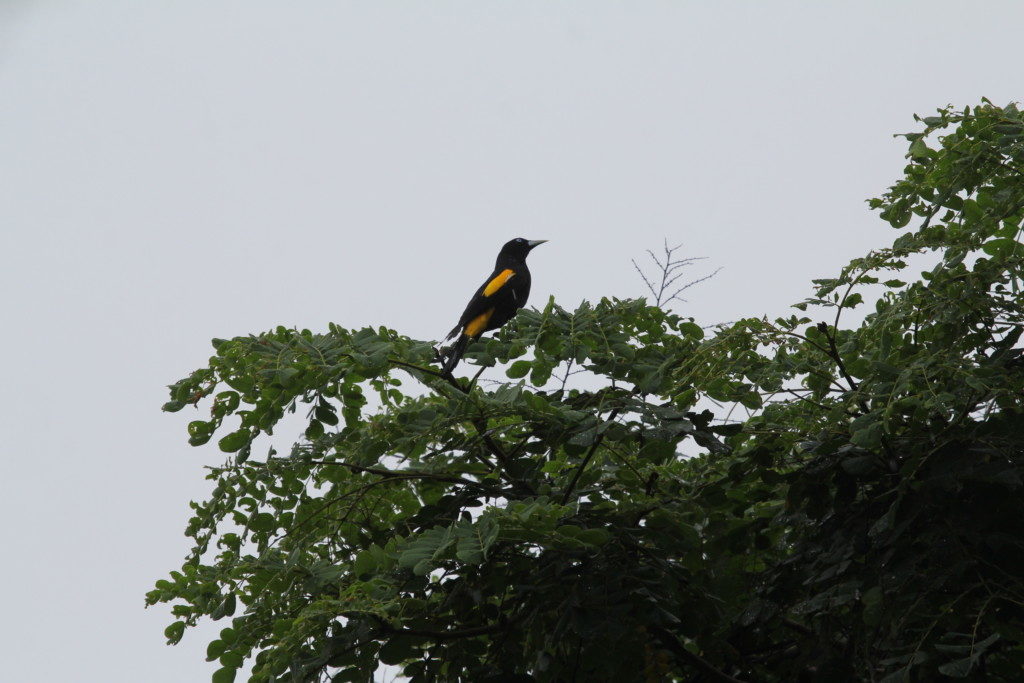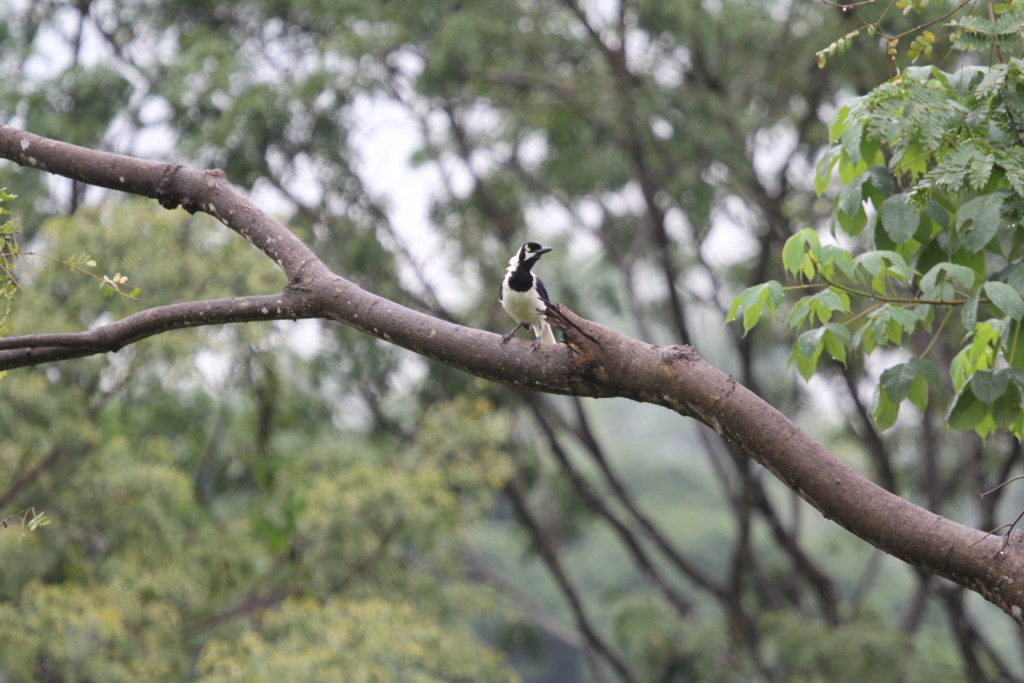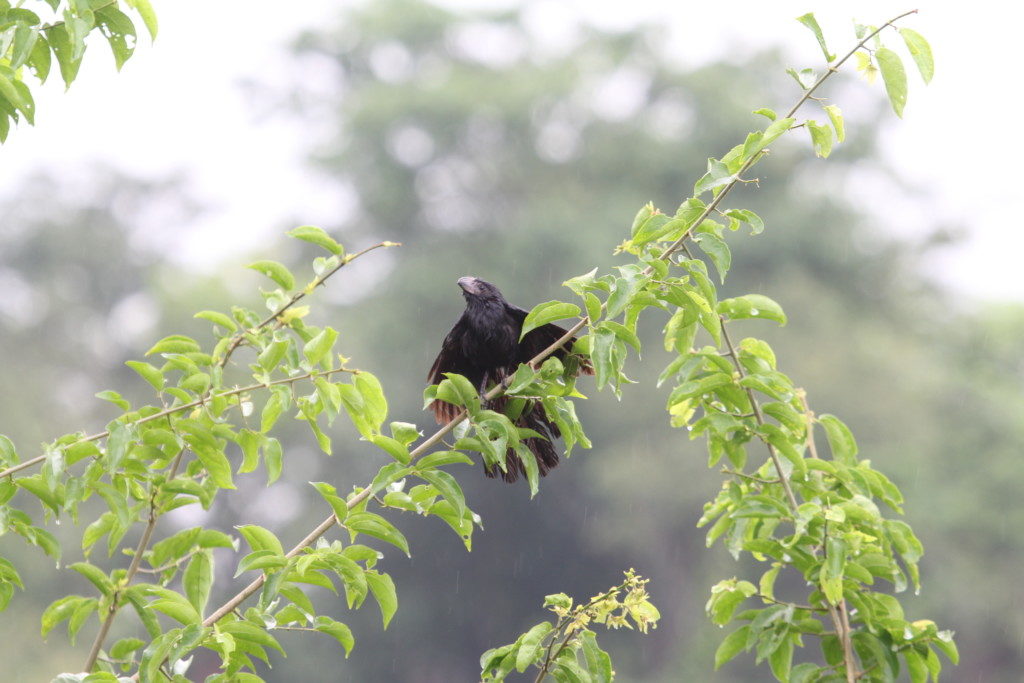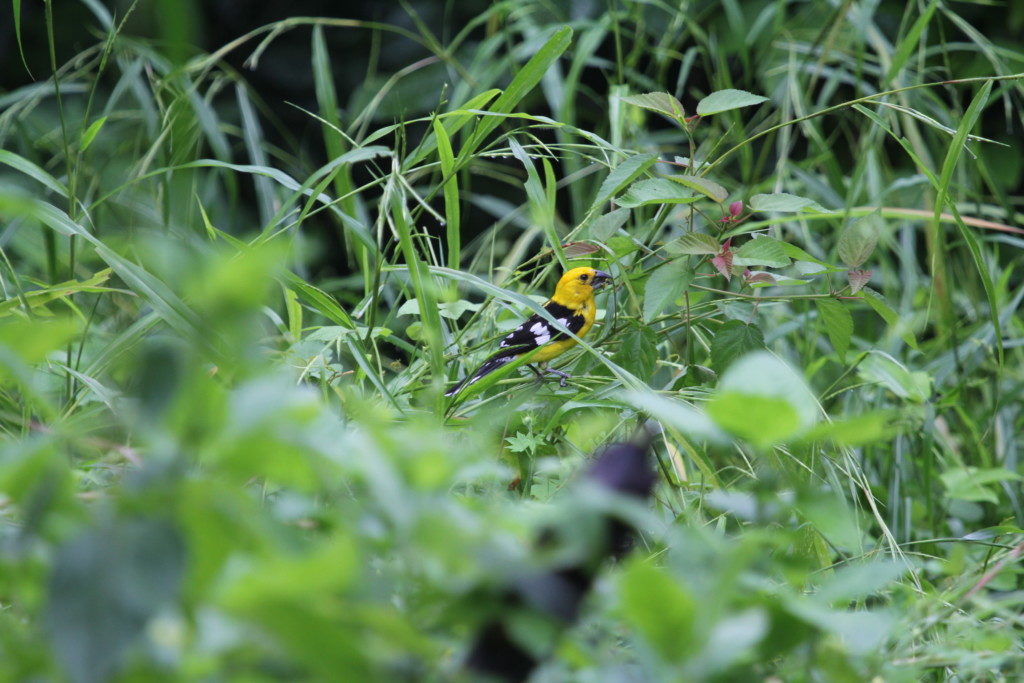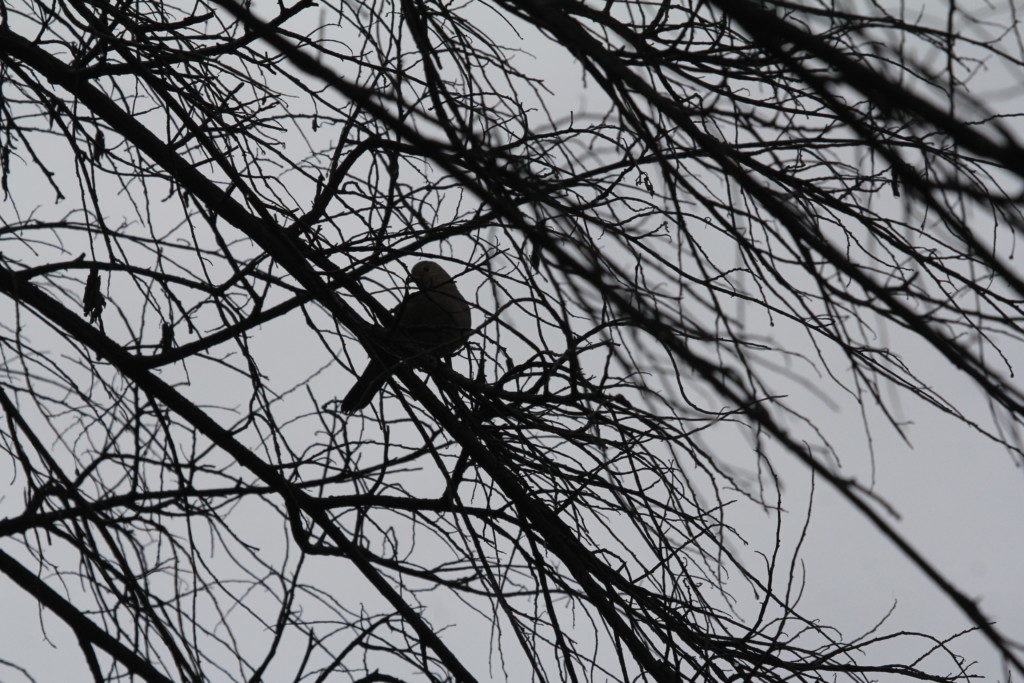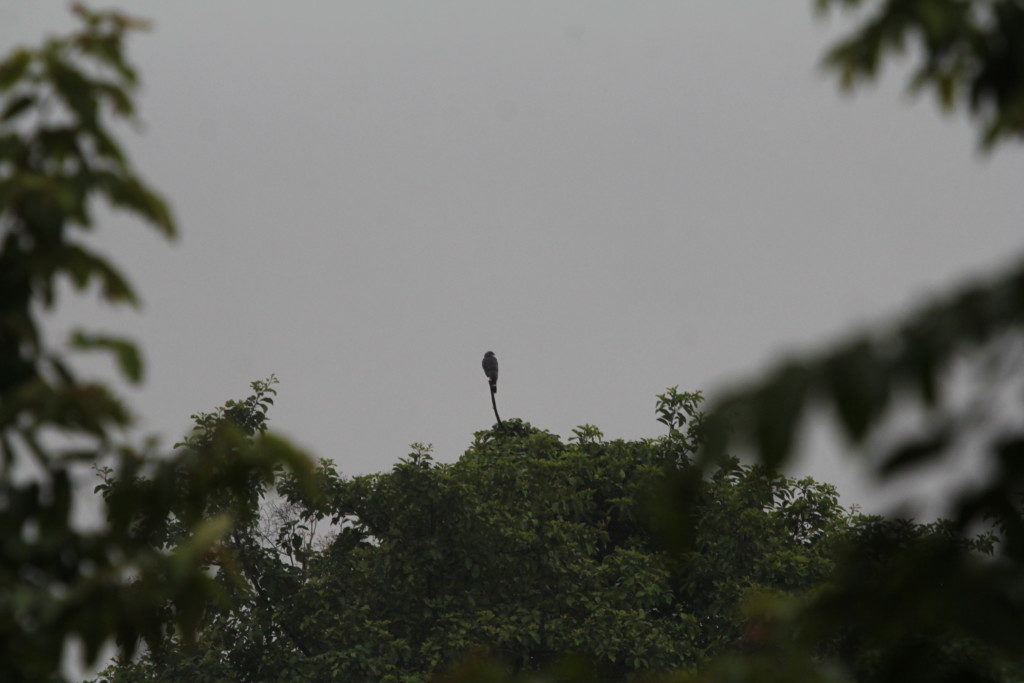 Since I was targeting parrot species, I was thrilled to see a small flock of Lilicine Amazon Parrots flying in the distance.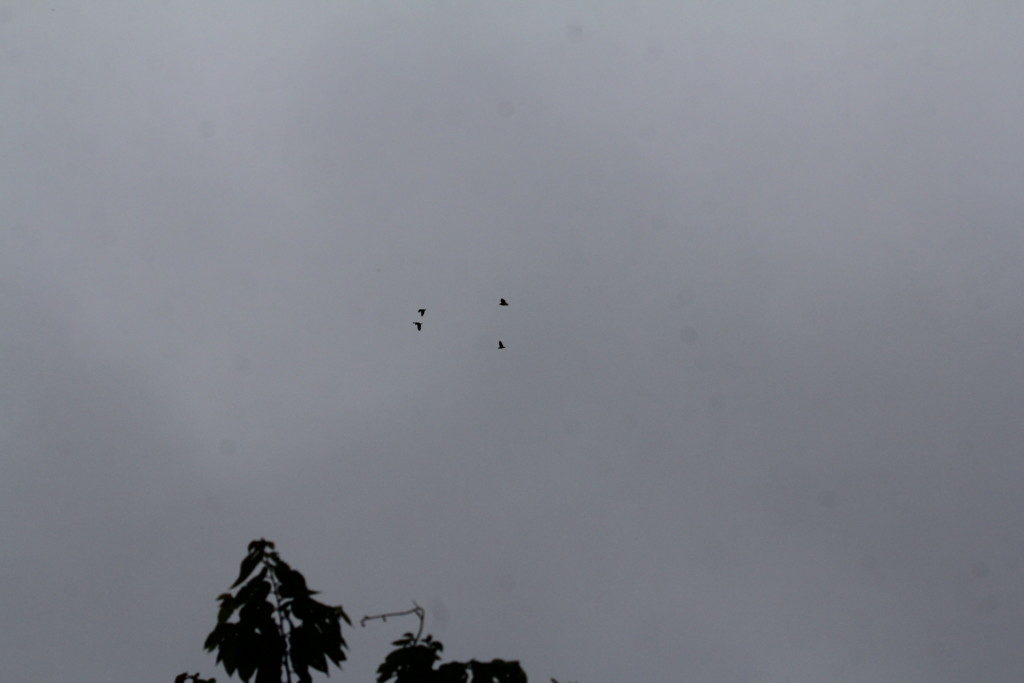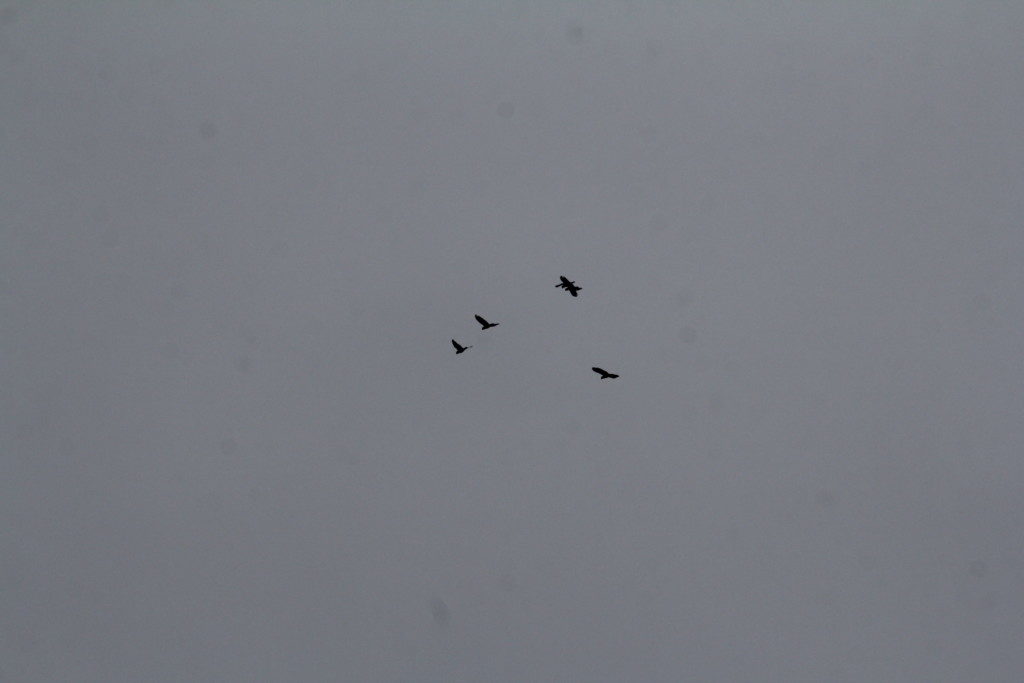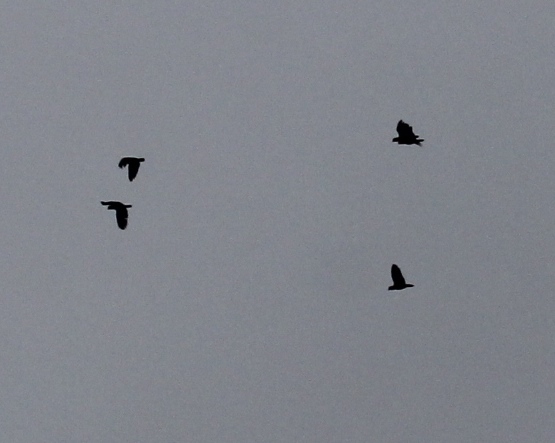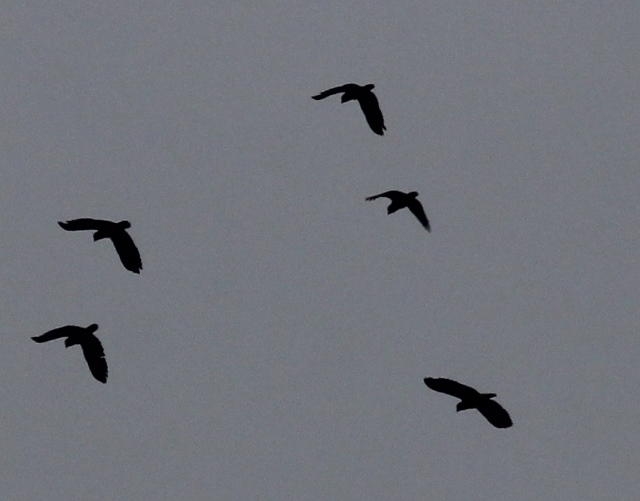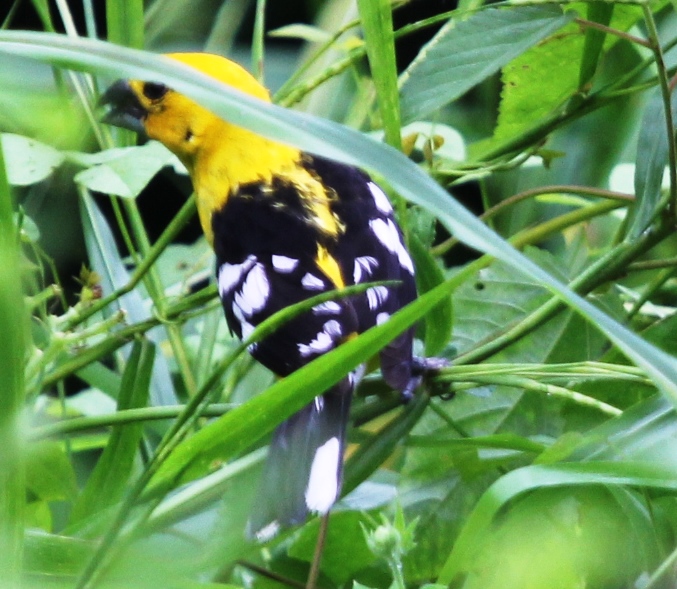 Southern Yellow Grosbeak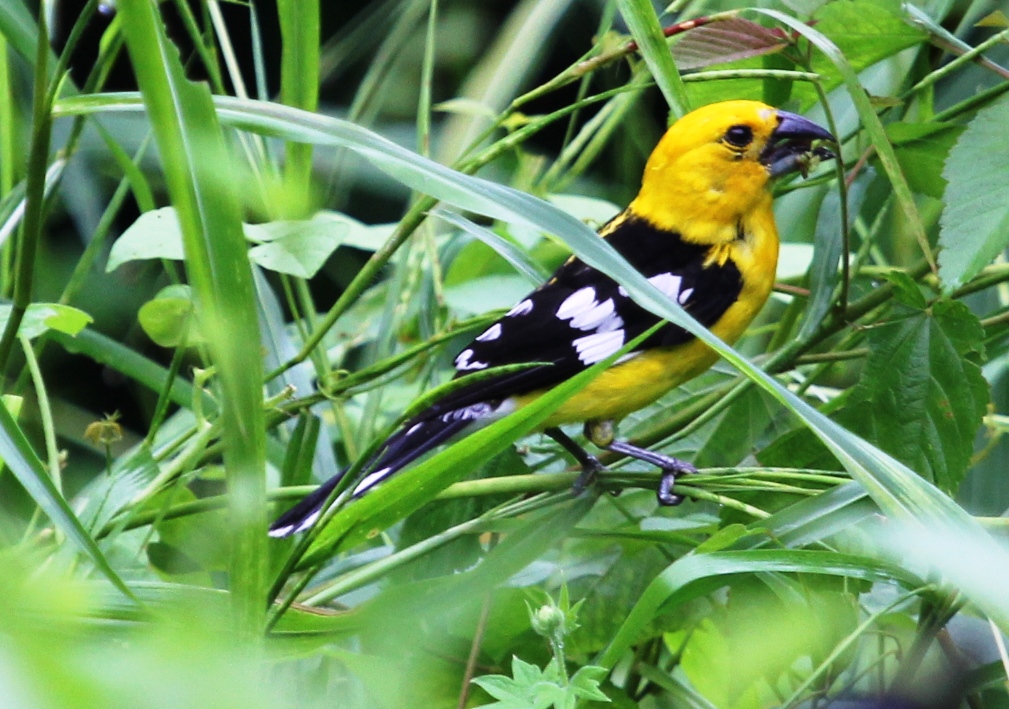 The White-tailed Jay was a stunning bird!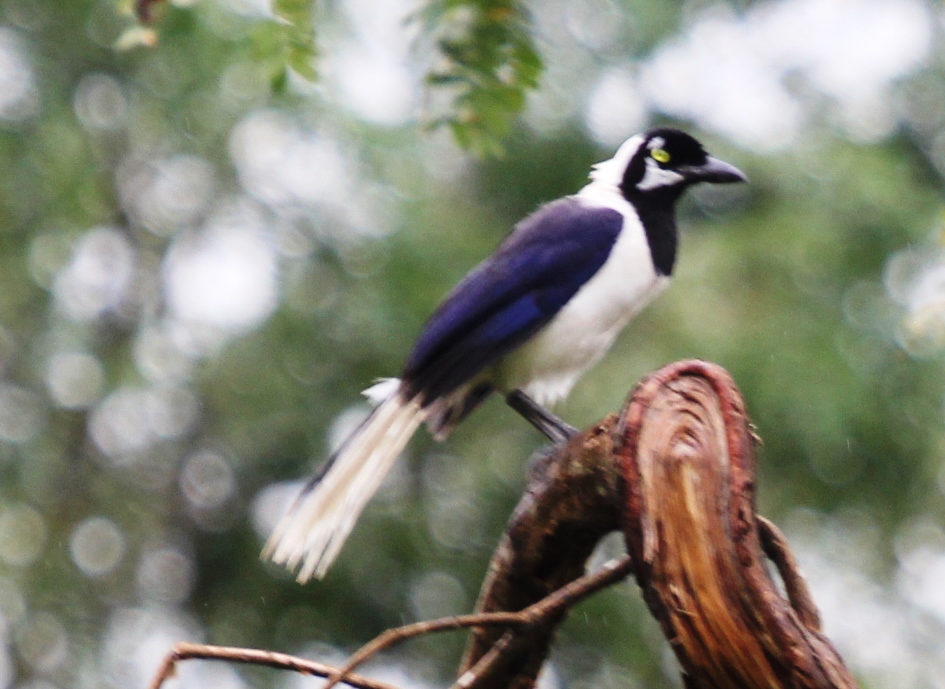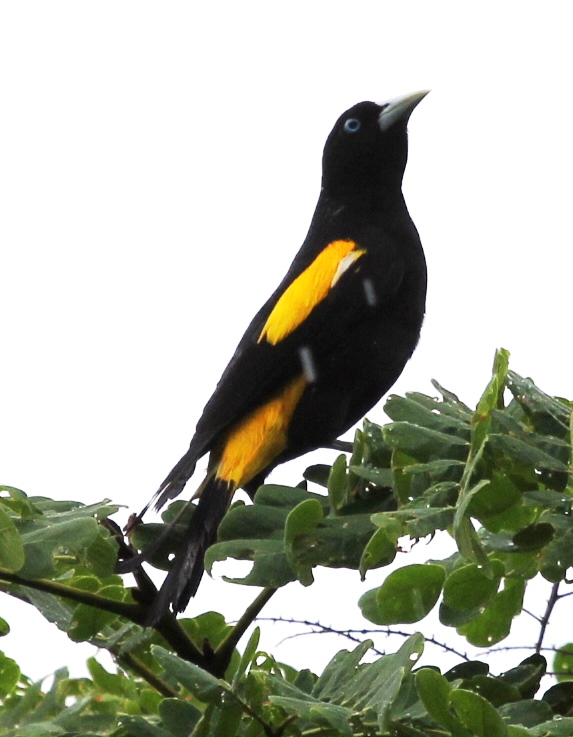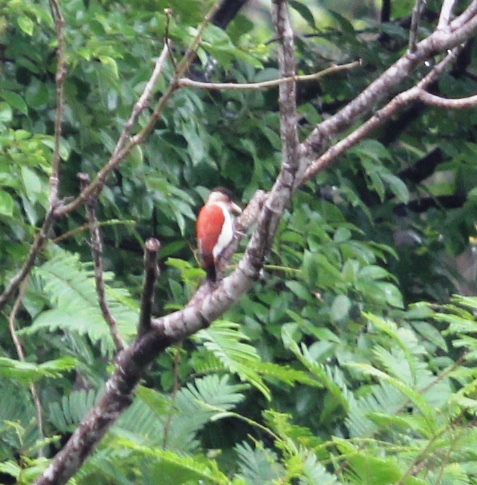 This lookout proved to be a real hotspot especially for parrots!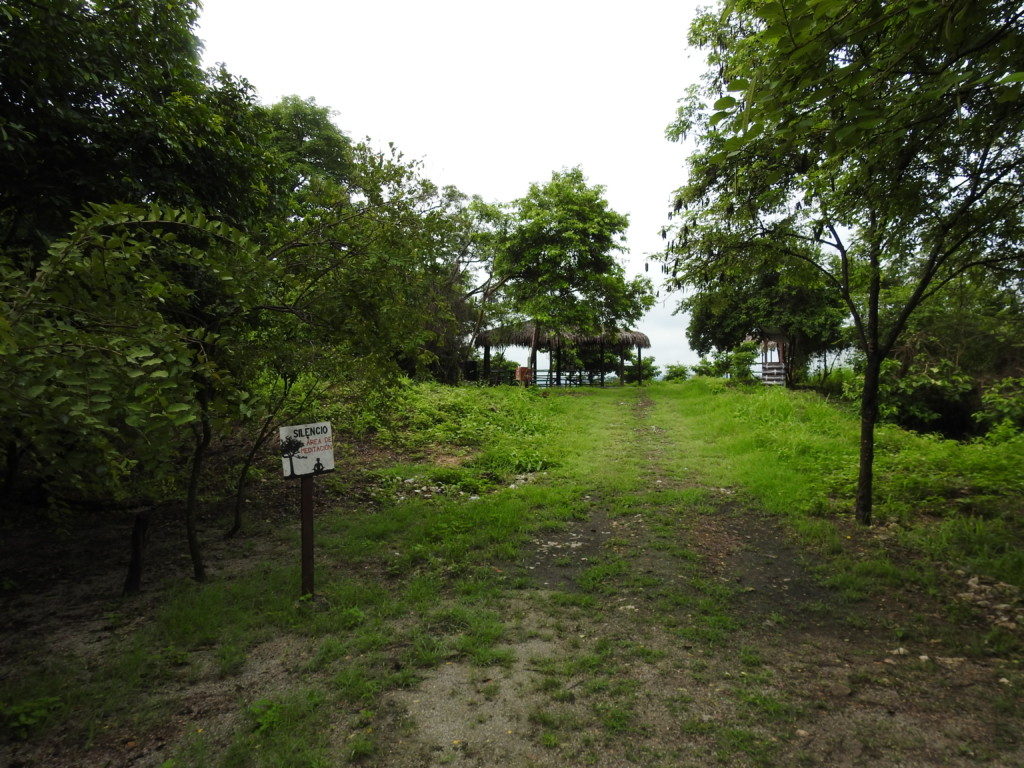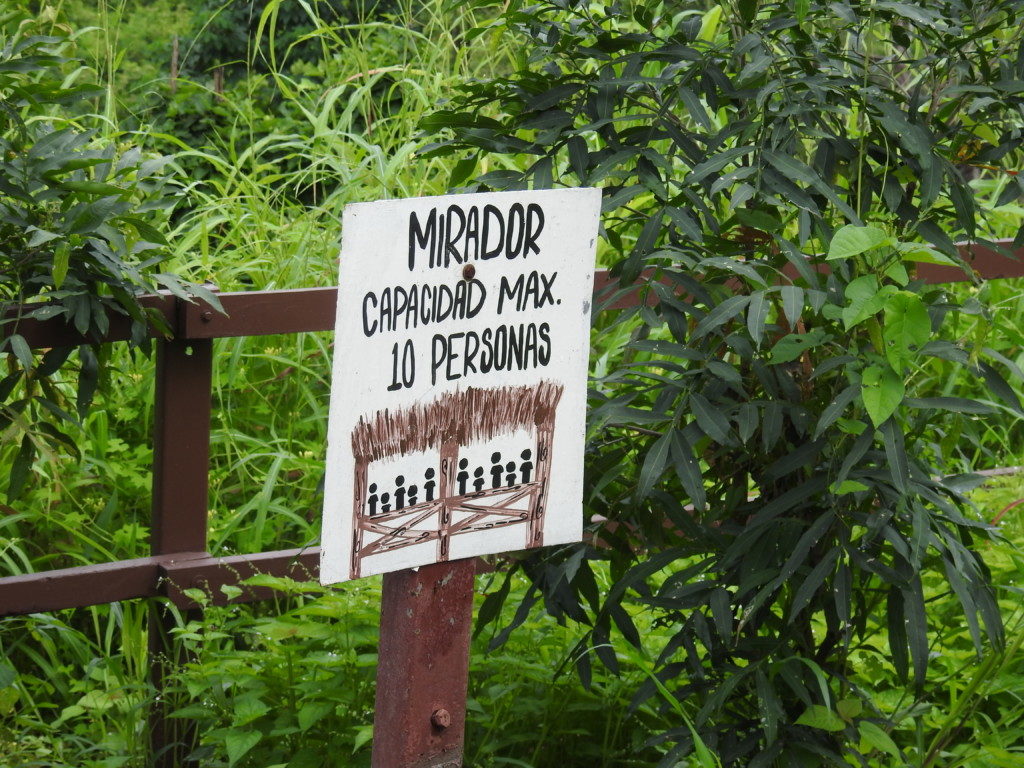 First a flock of Red-masked Parakeets flew by.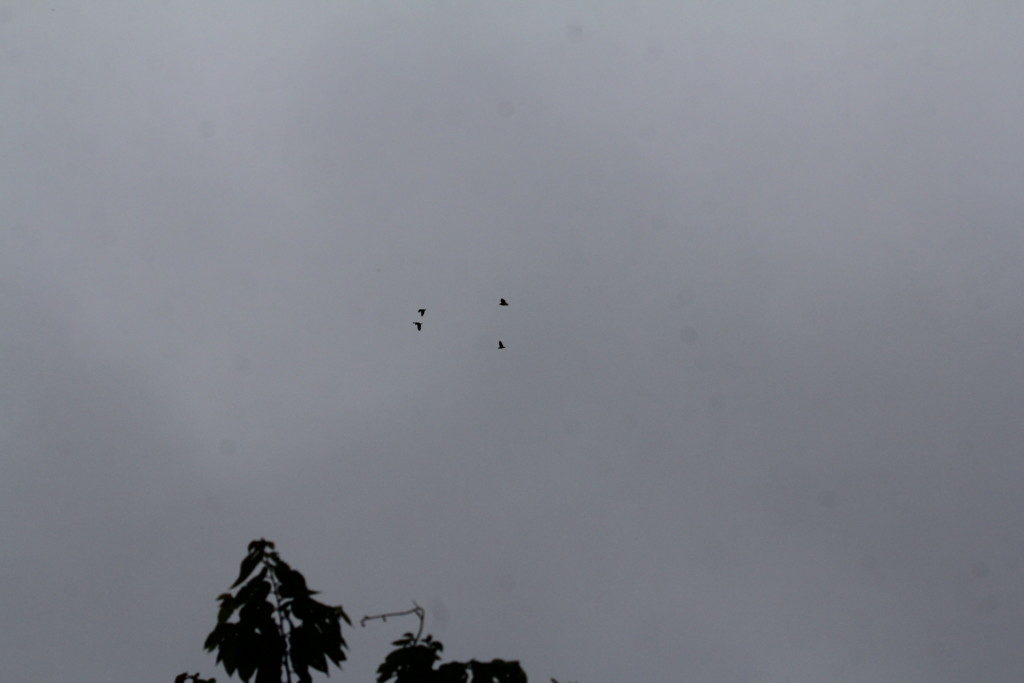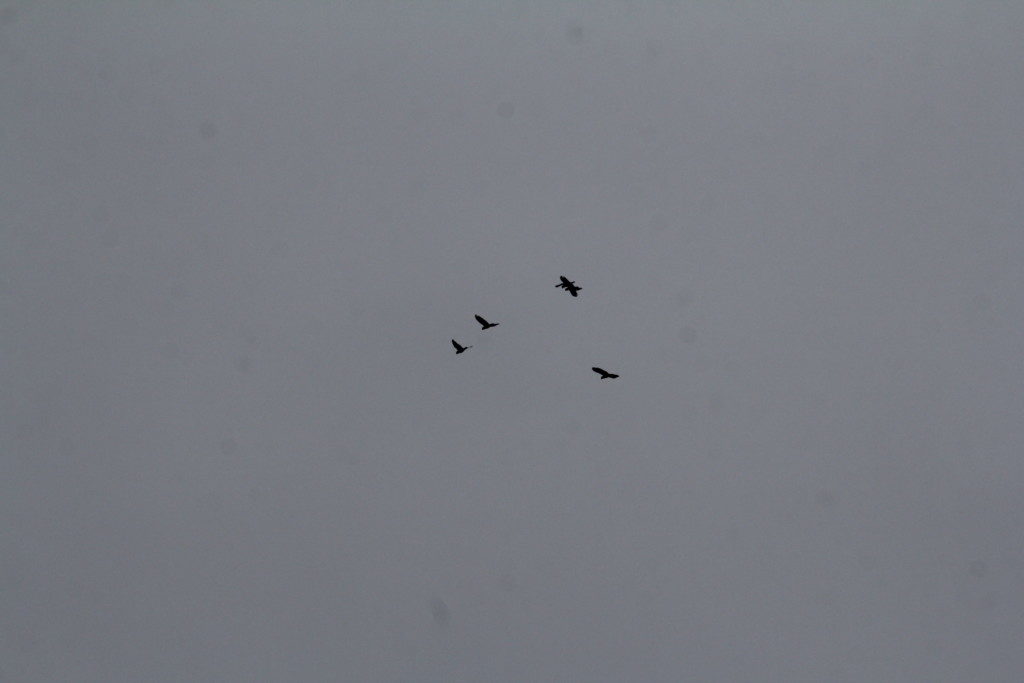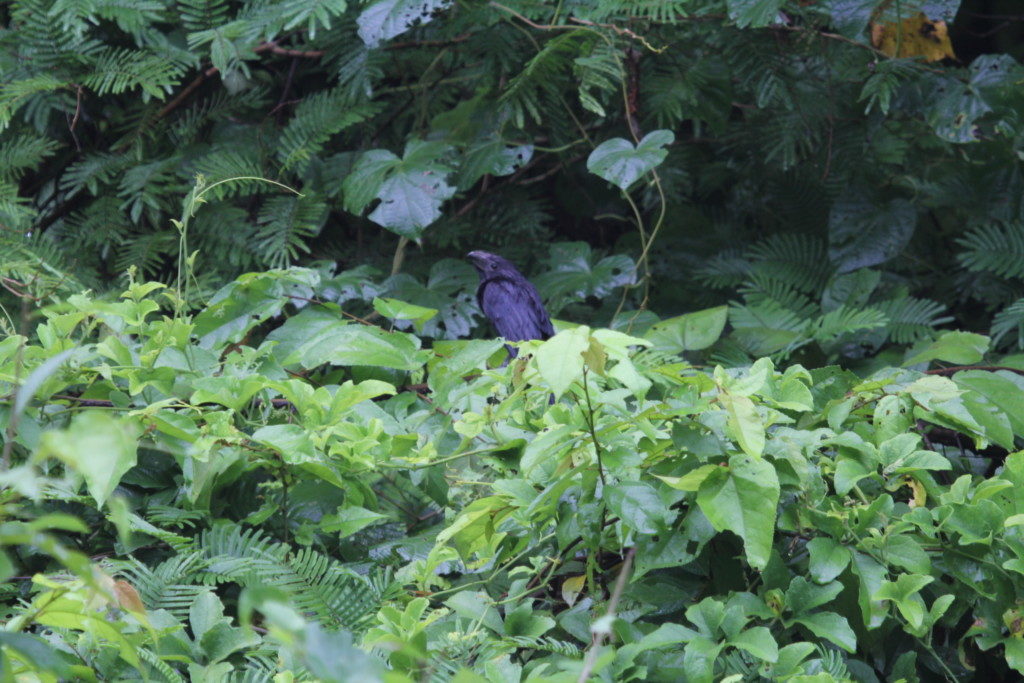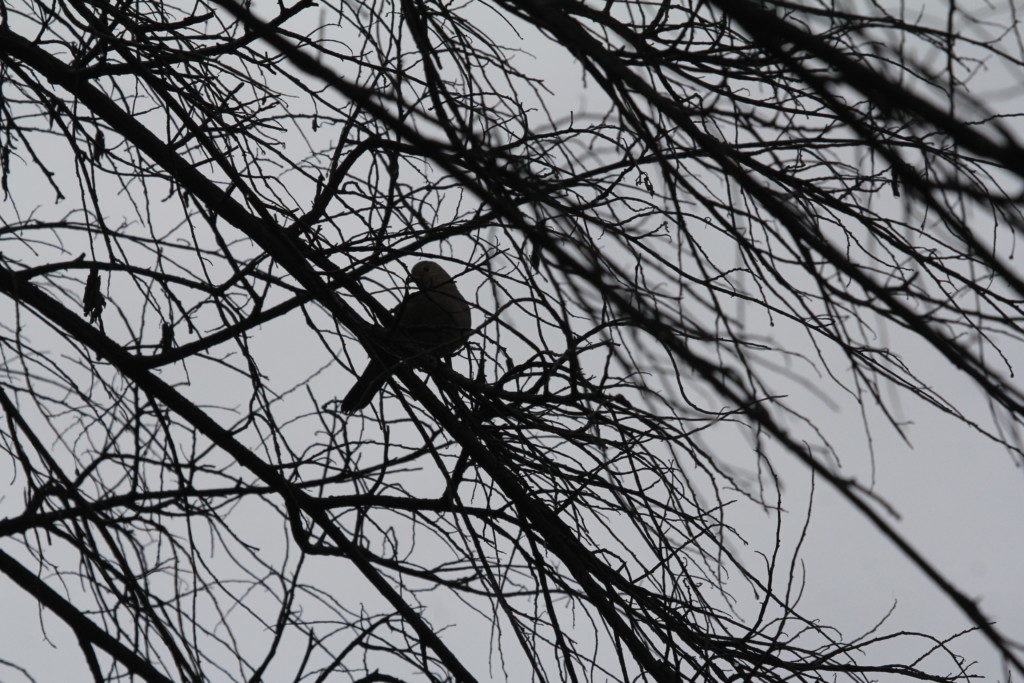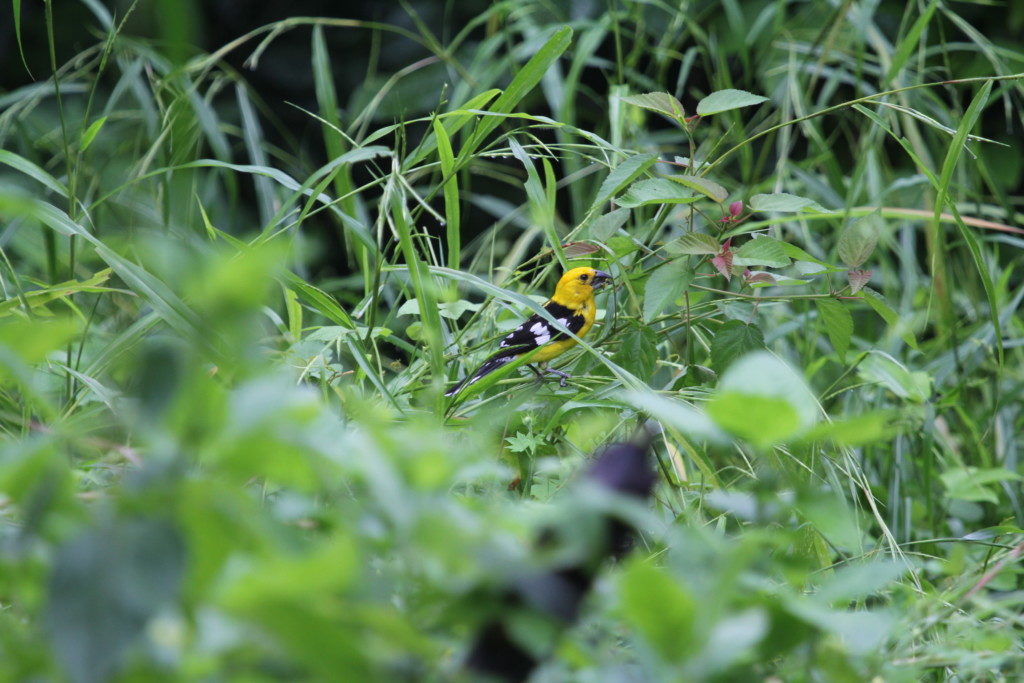 Smooth-billed Ani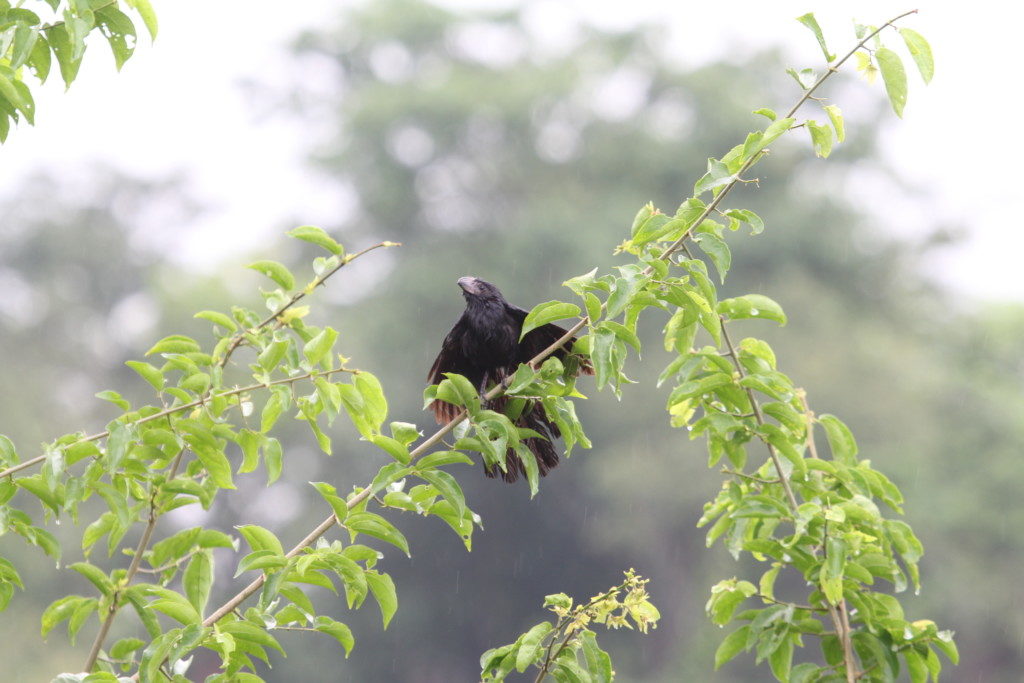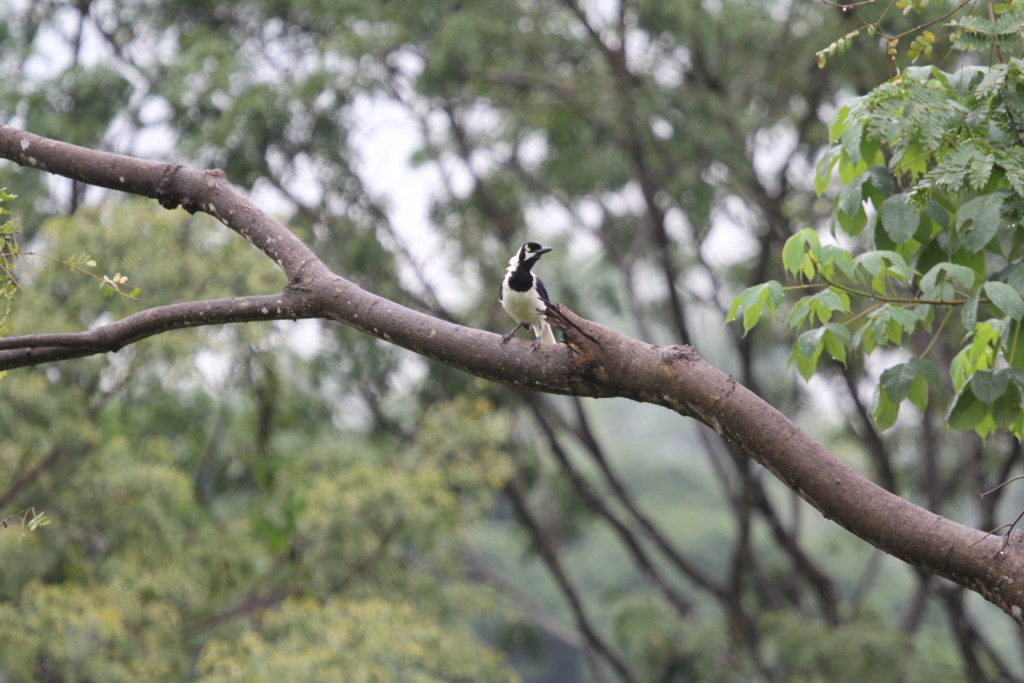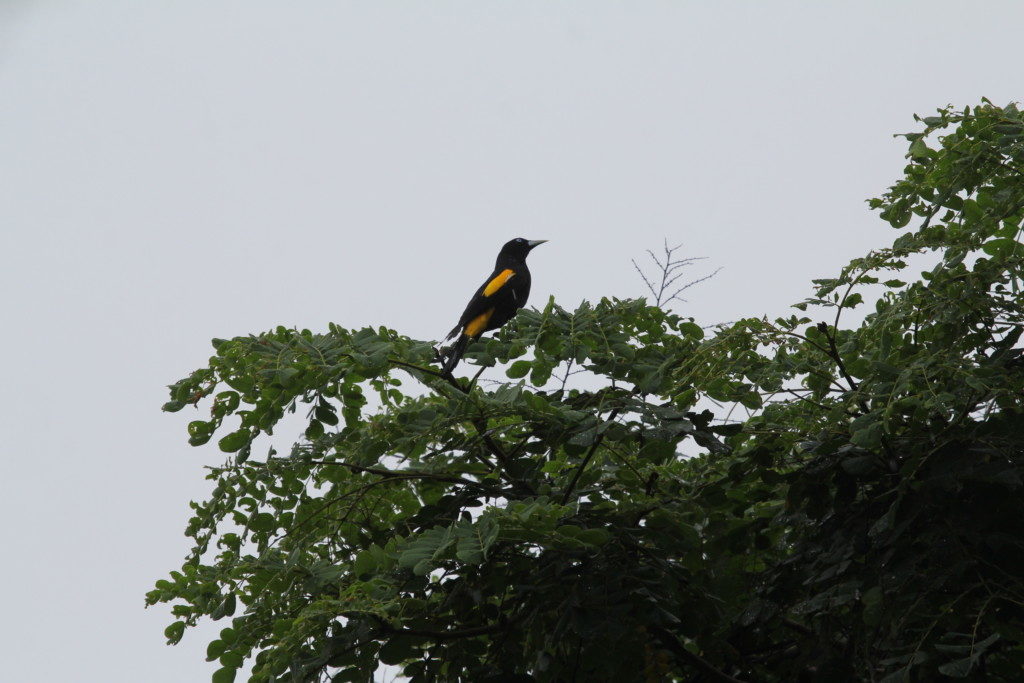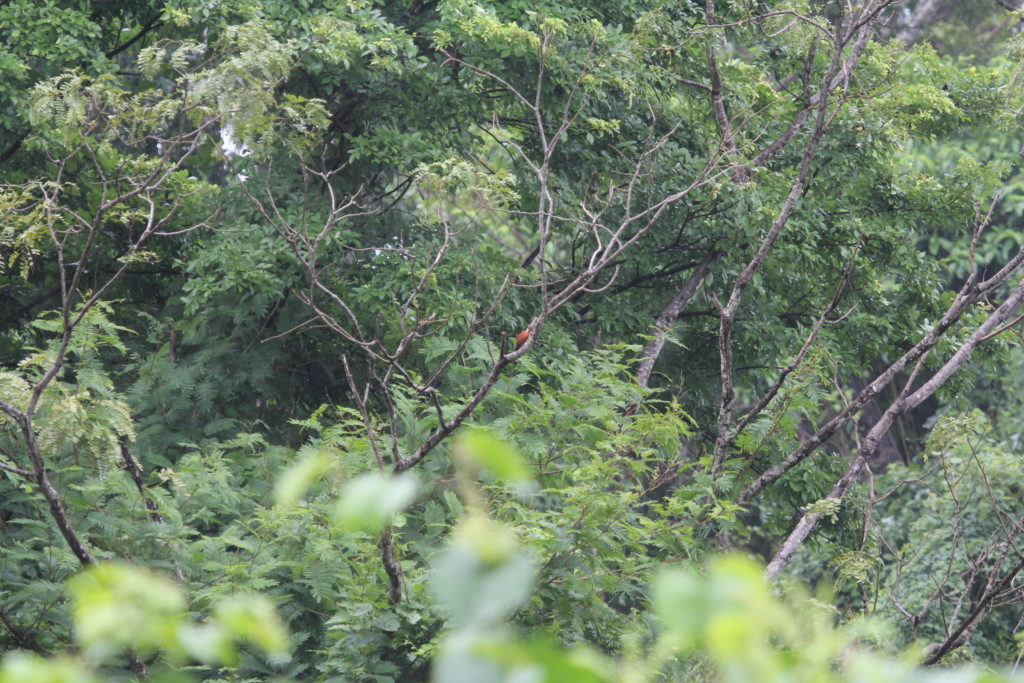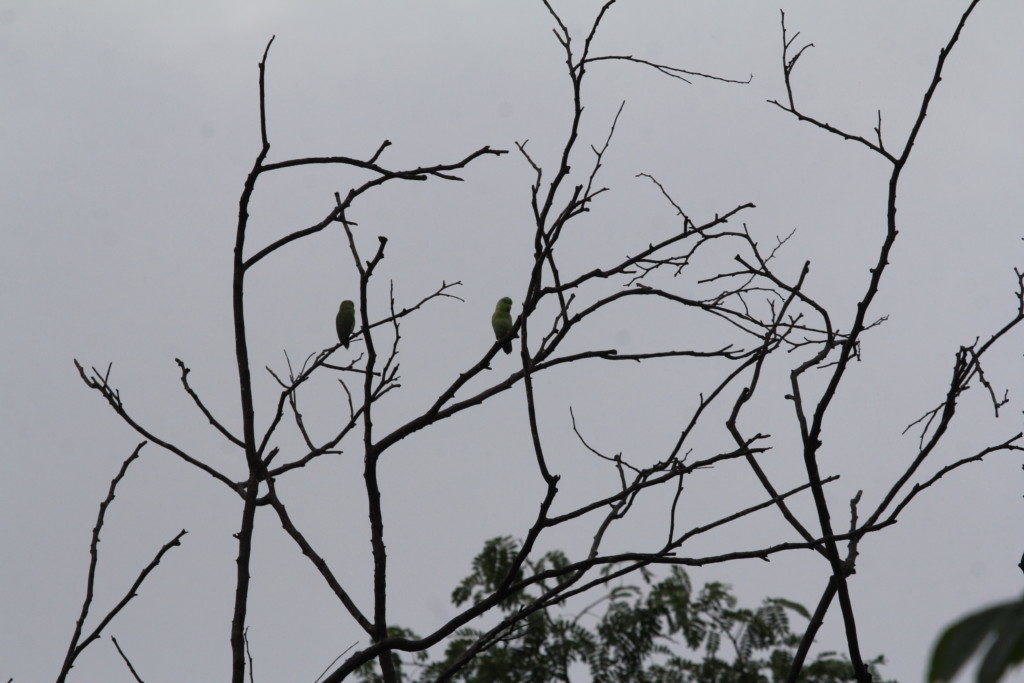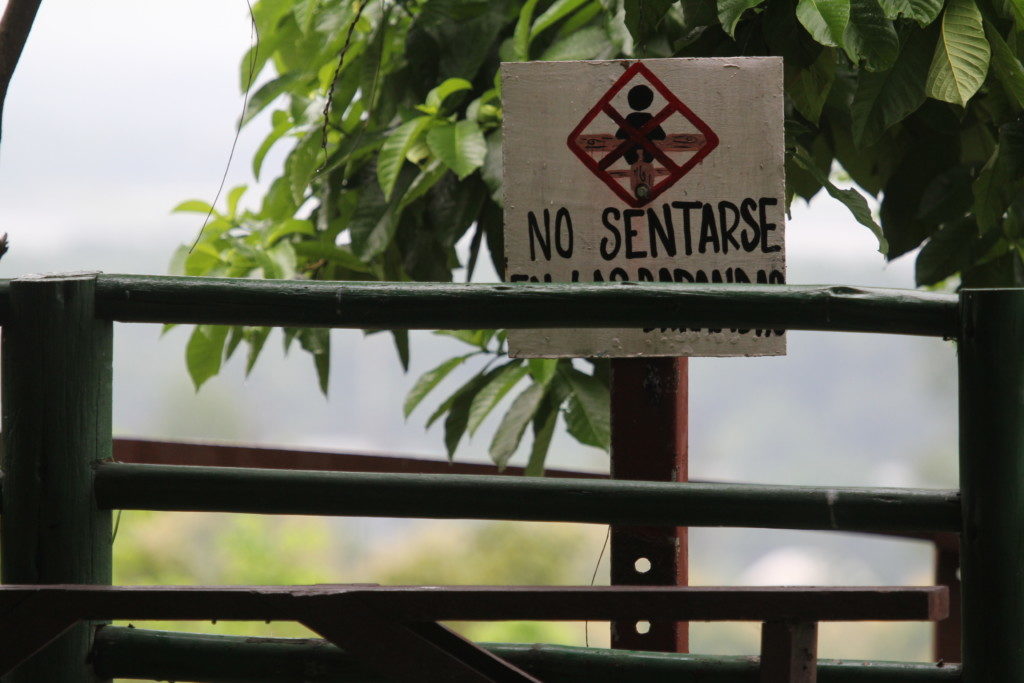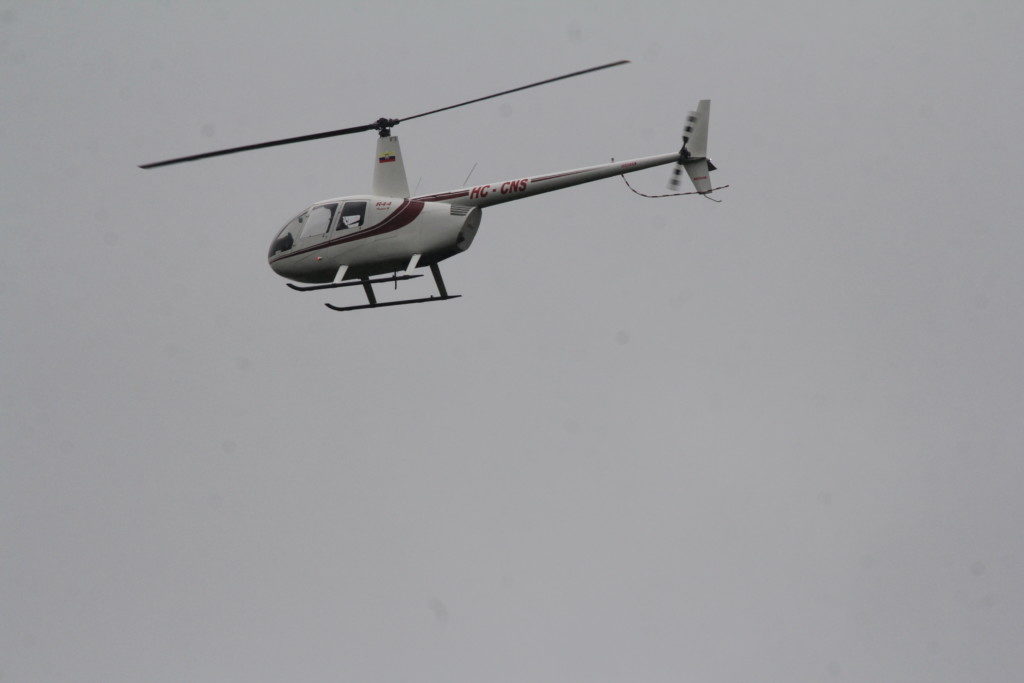 Pale-vented Pigeon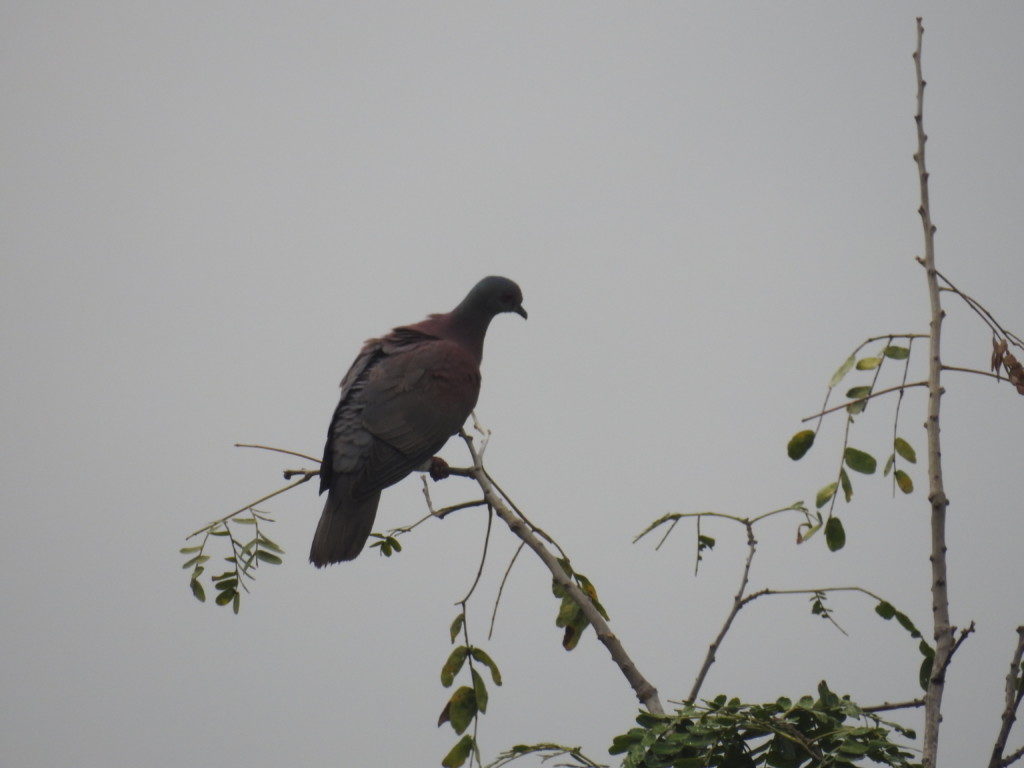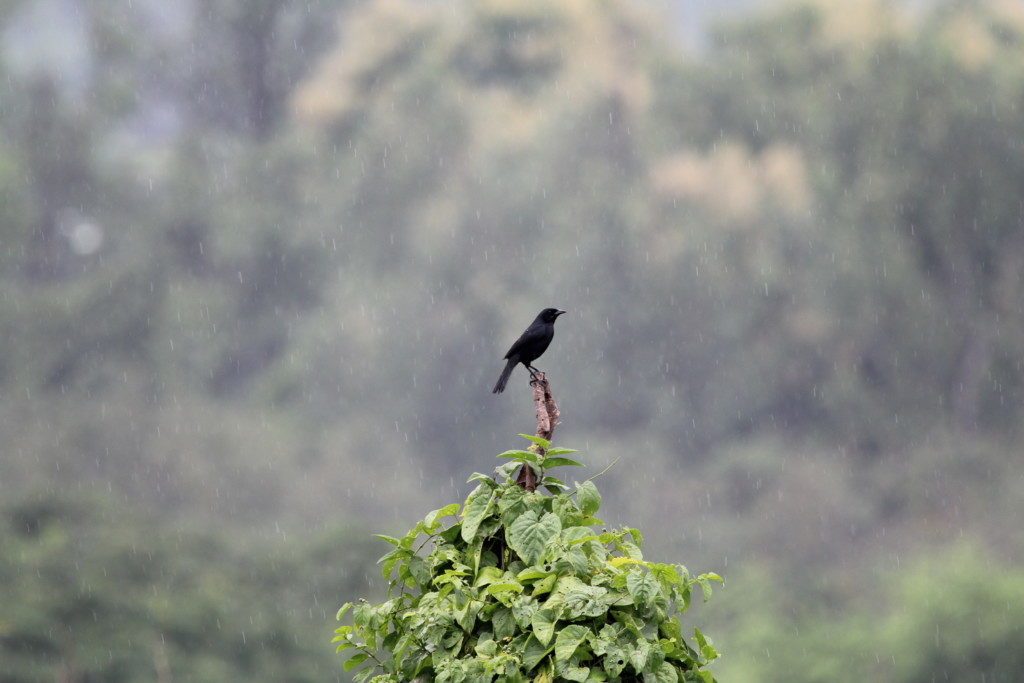 Parrotlets are usually my downfall.  I have a good success rate on finding most parrots but these little guys are usually elusive.  So it was especially thrilling to have a small flock of Pacific Parrotlets land in the trees near the lookout……………….closely followed by some gorgeous and acrobatic Grey-cheeked Parakeets!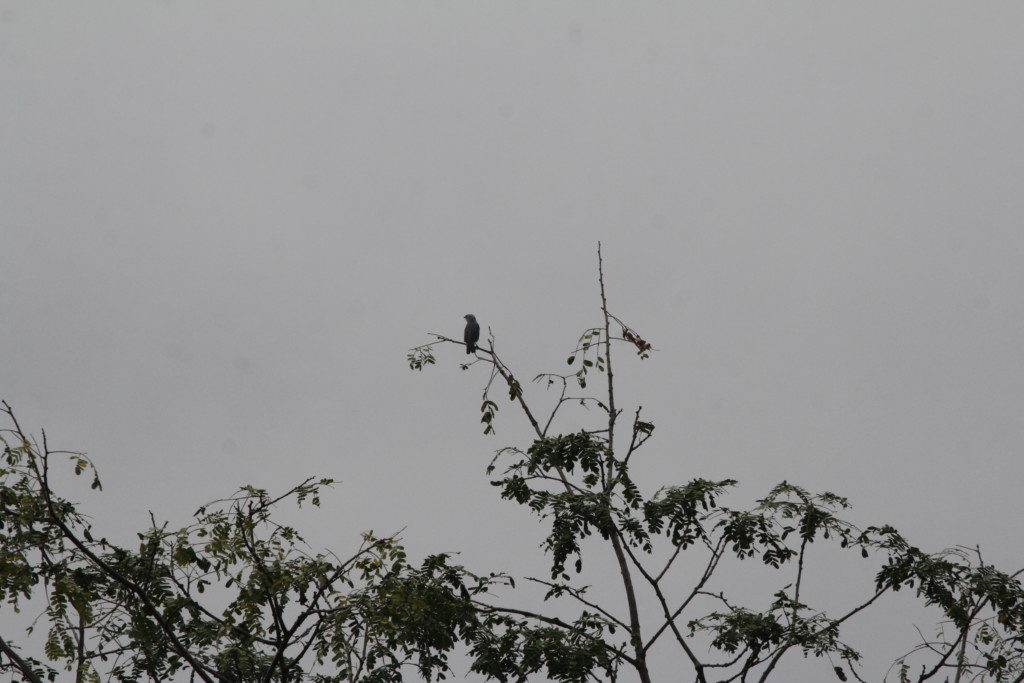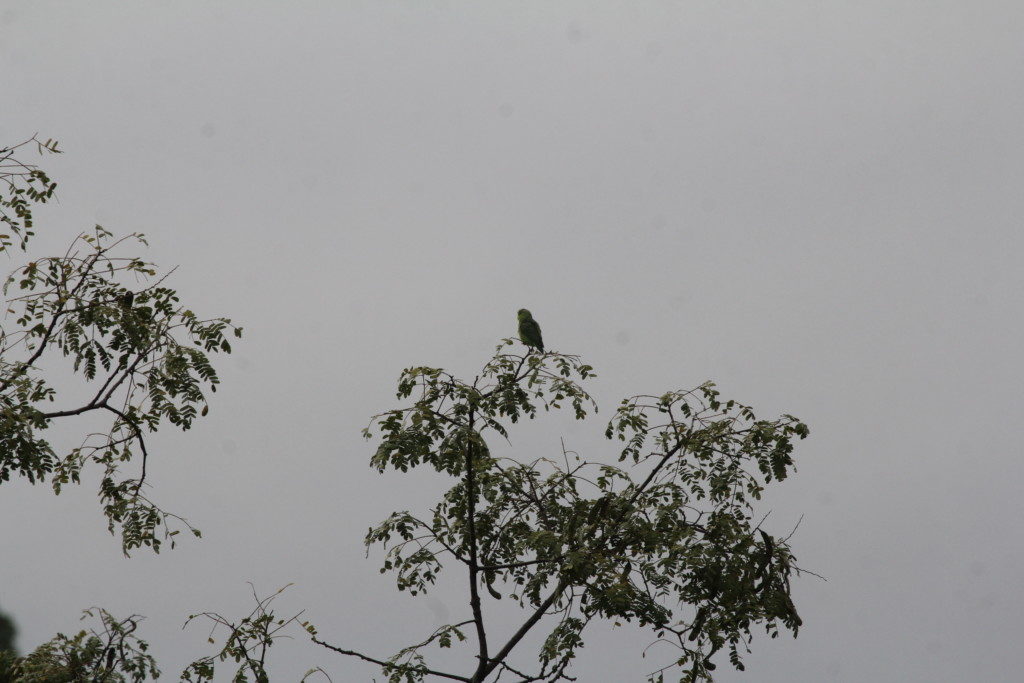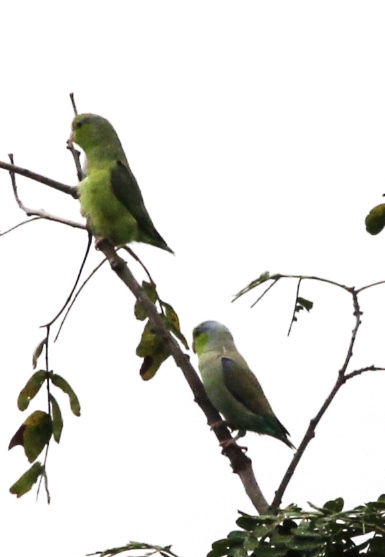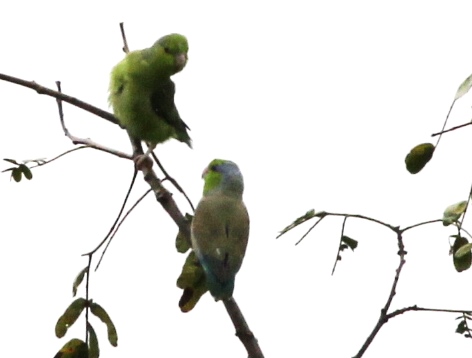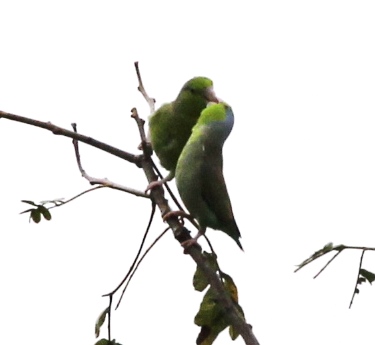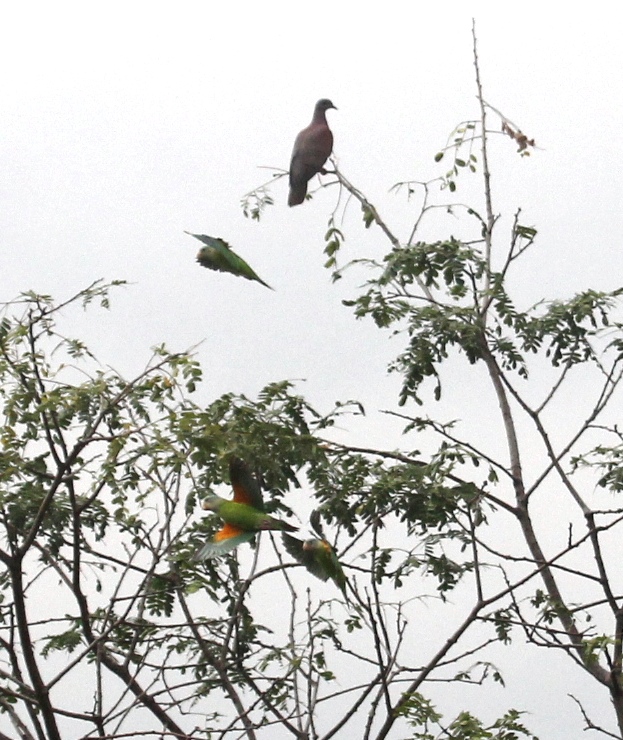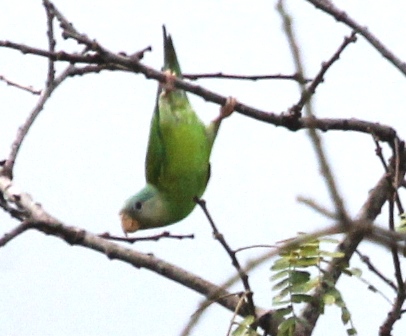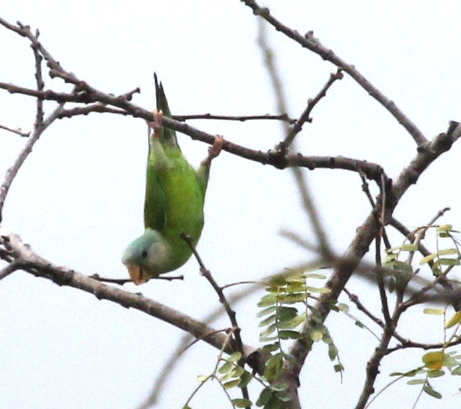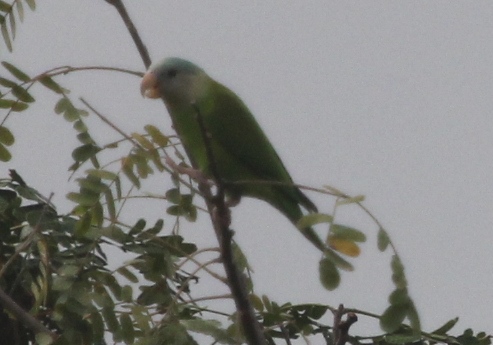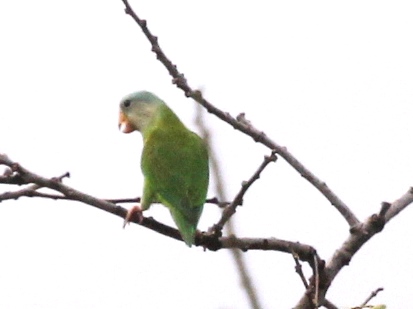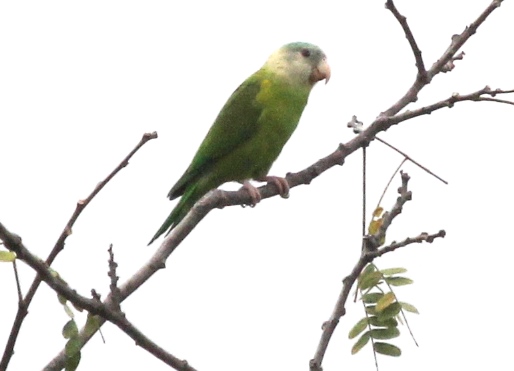 To top it off, a Red-masked Parakeet decided to come in closer for a better look!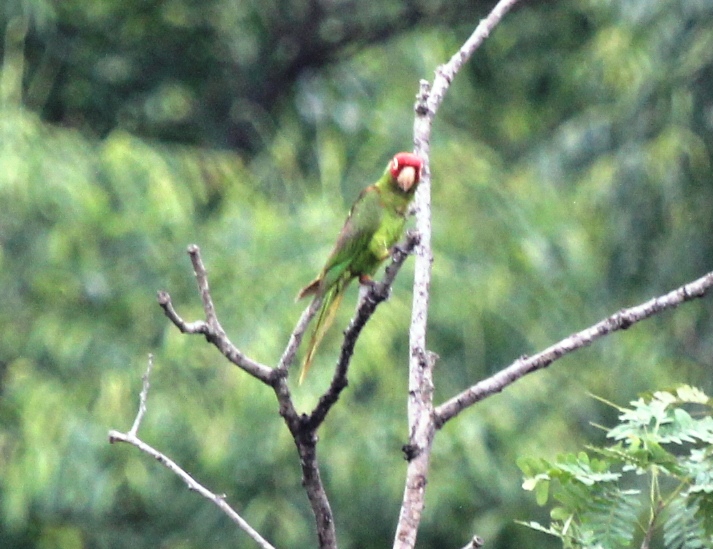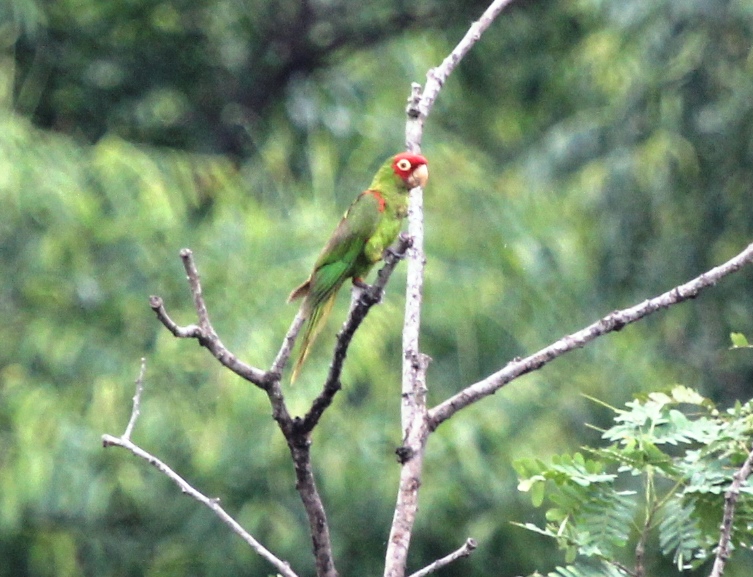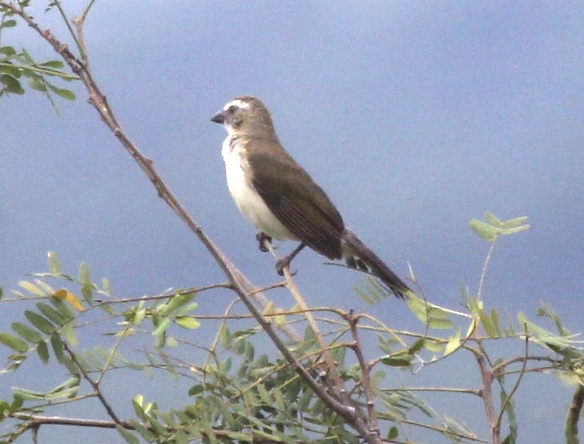 Yellow-tailed Oriole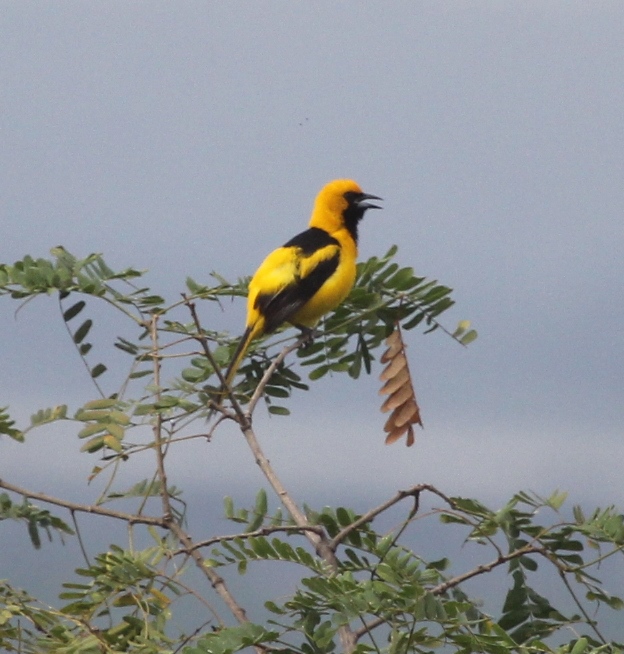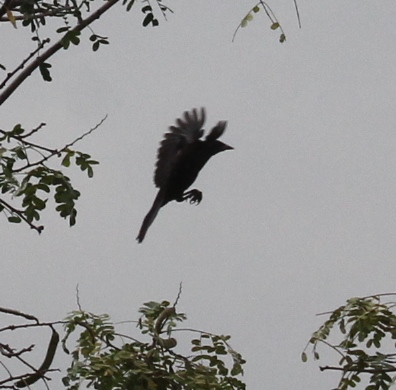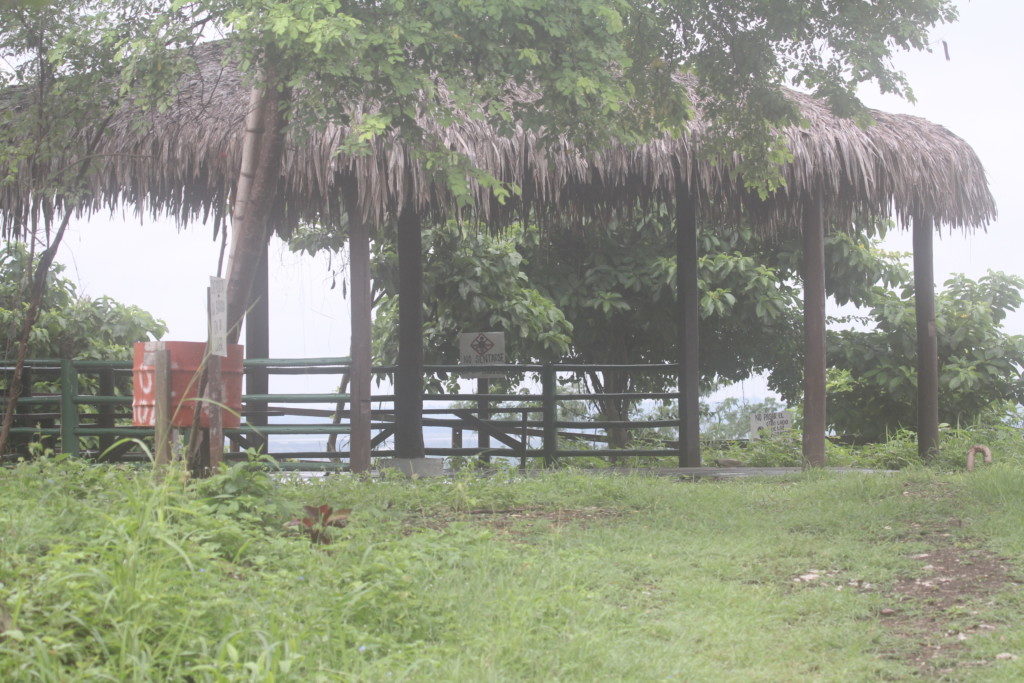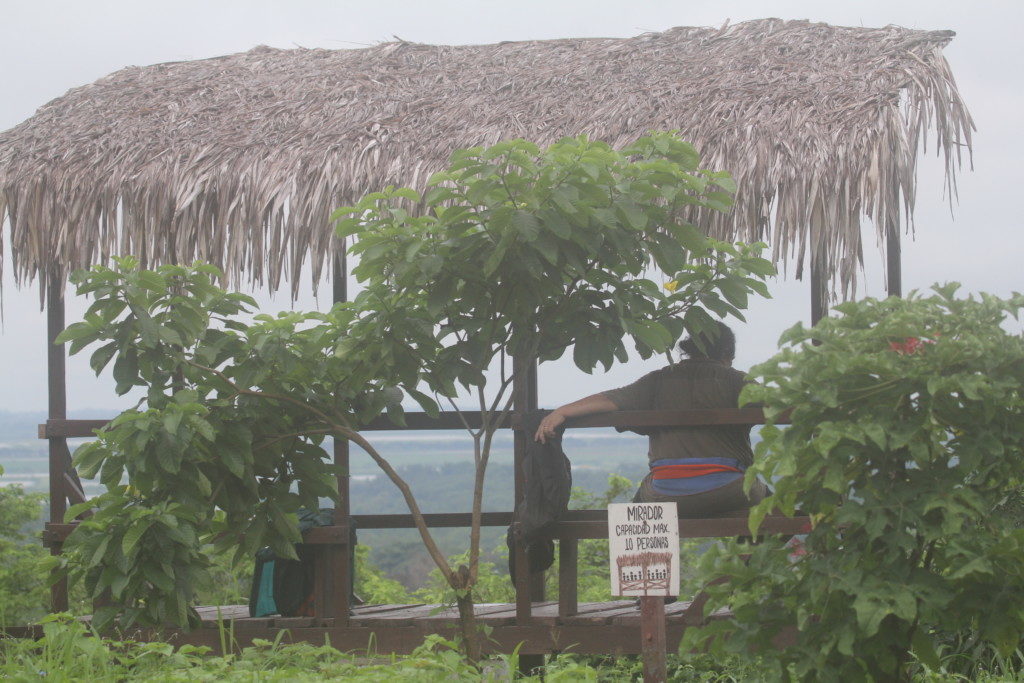 The reserve has some educational signs but in Spanish only.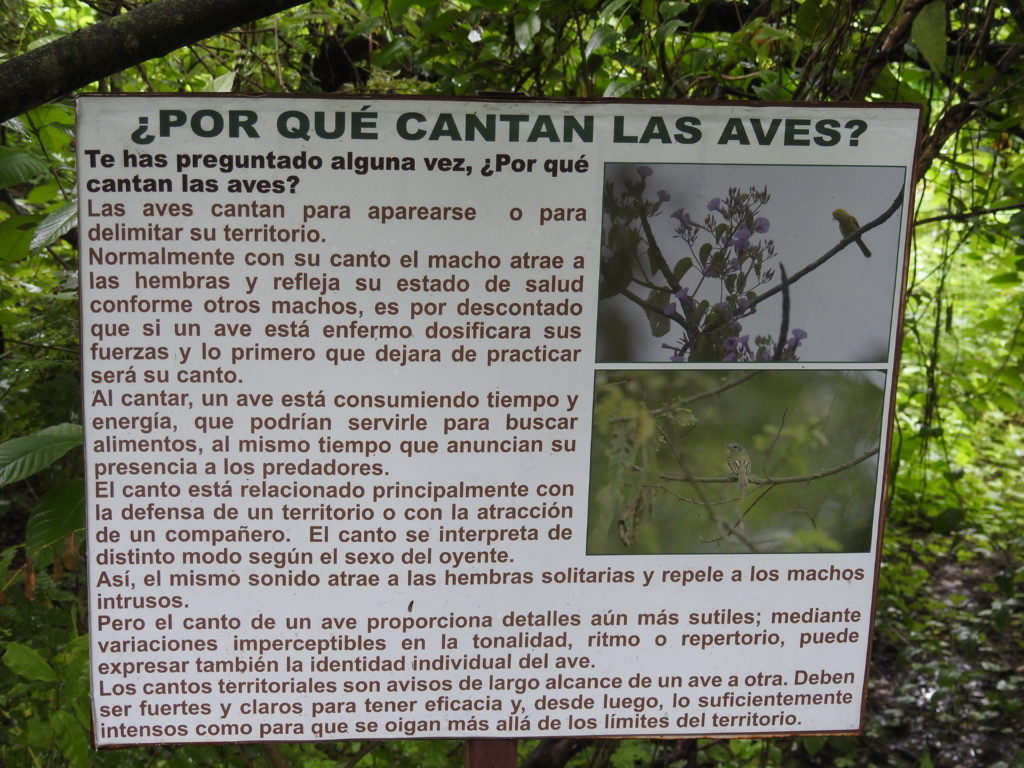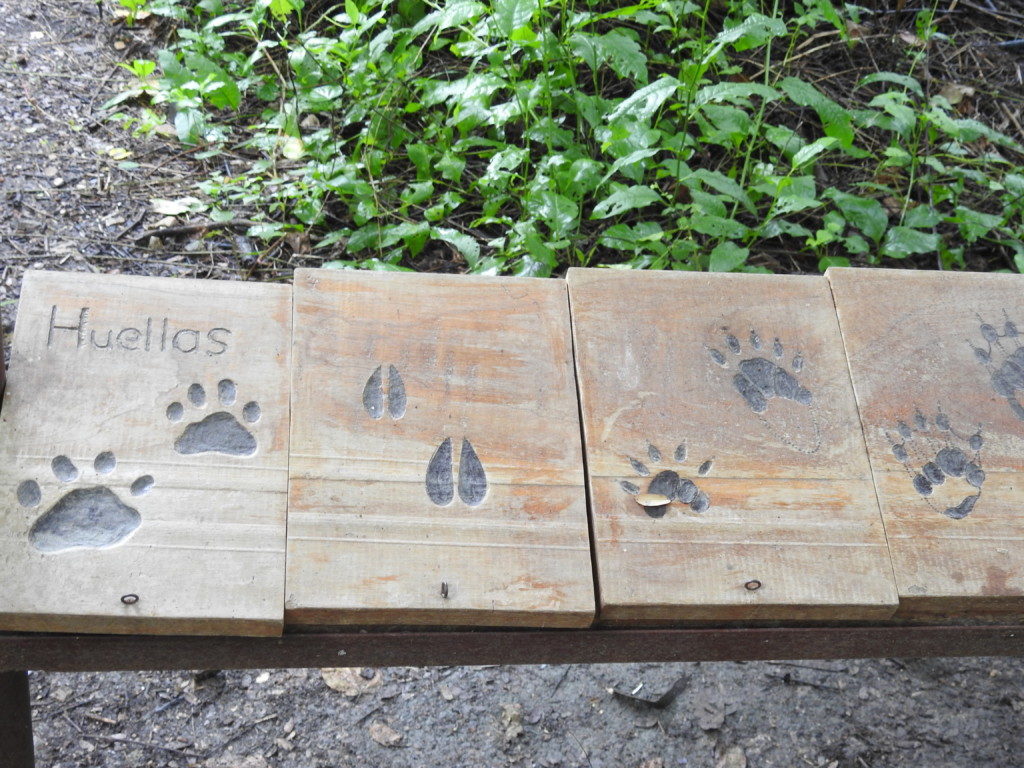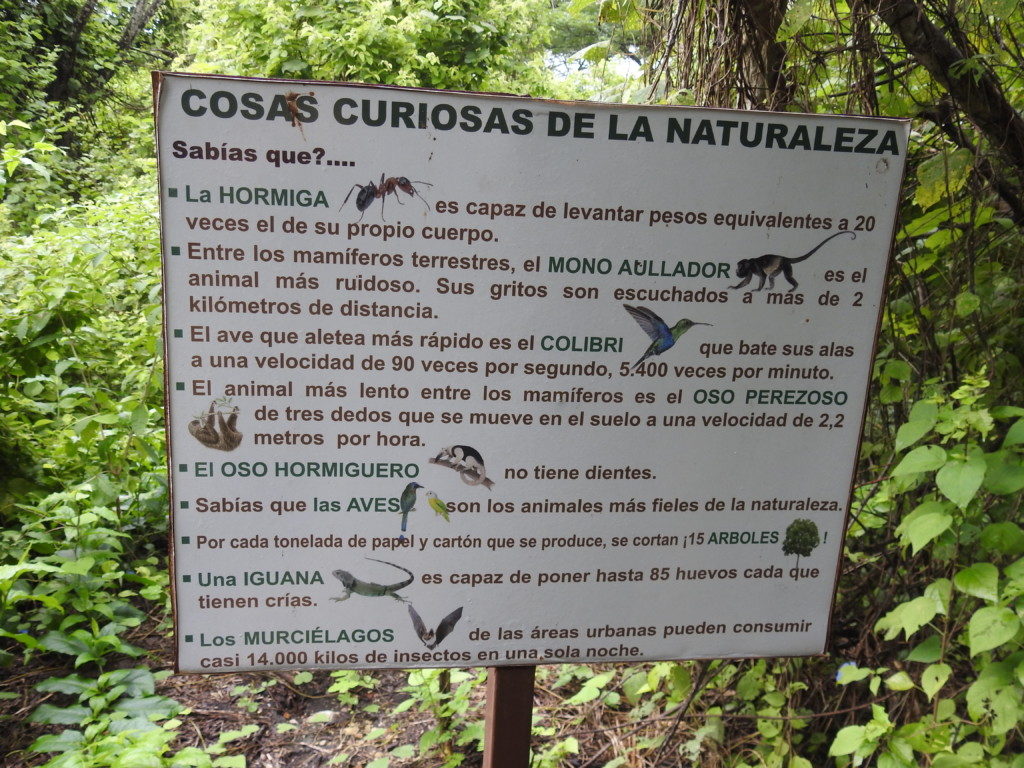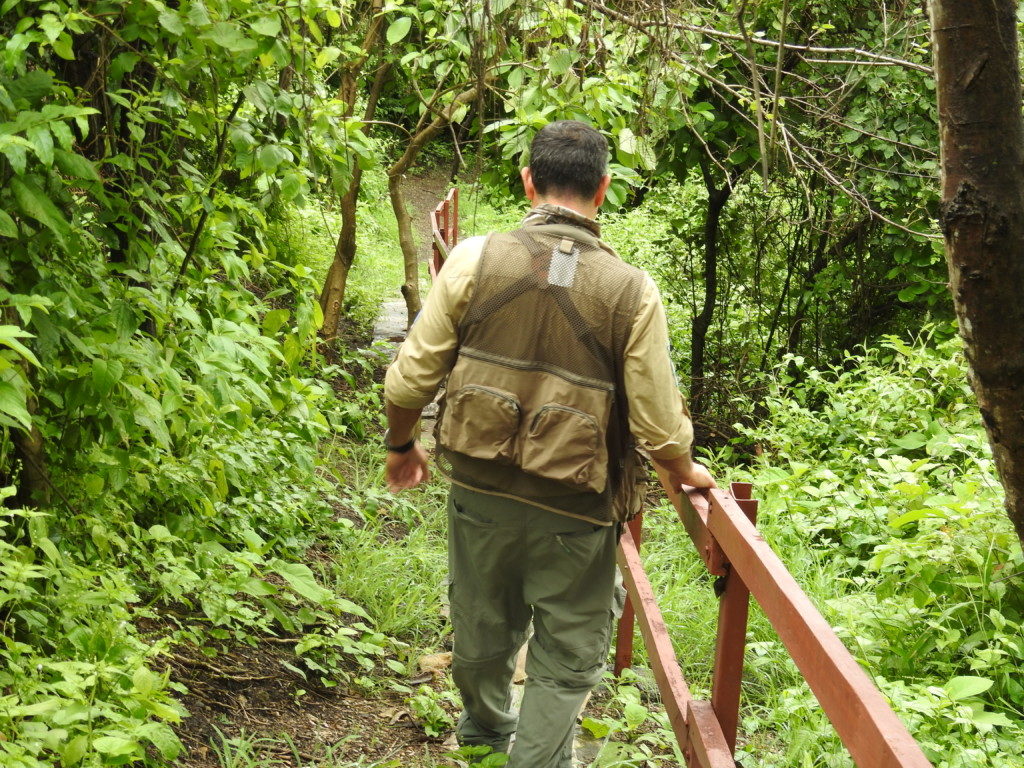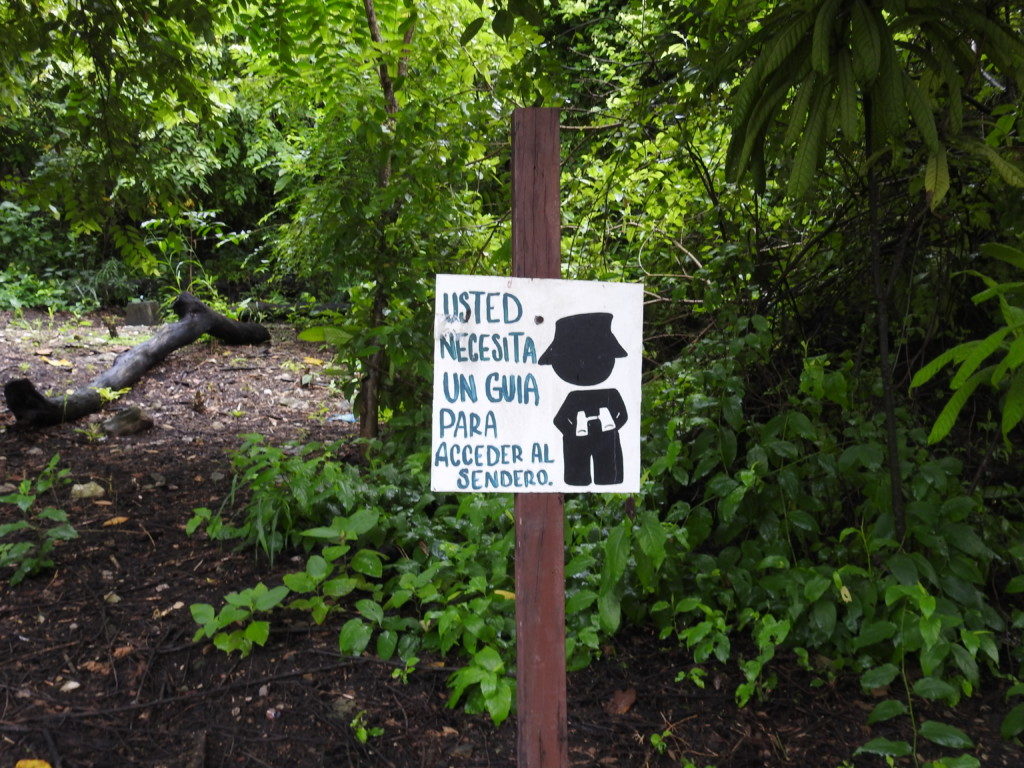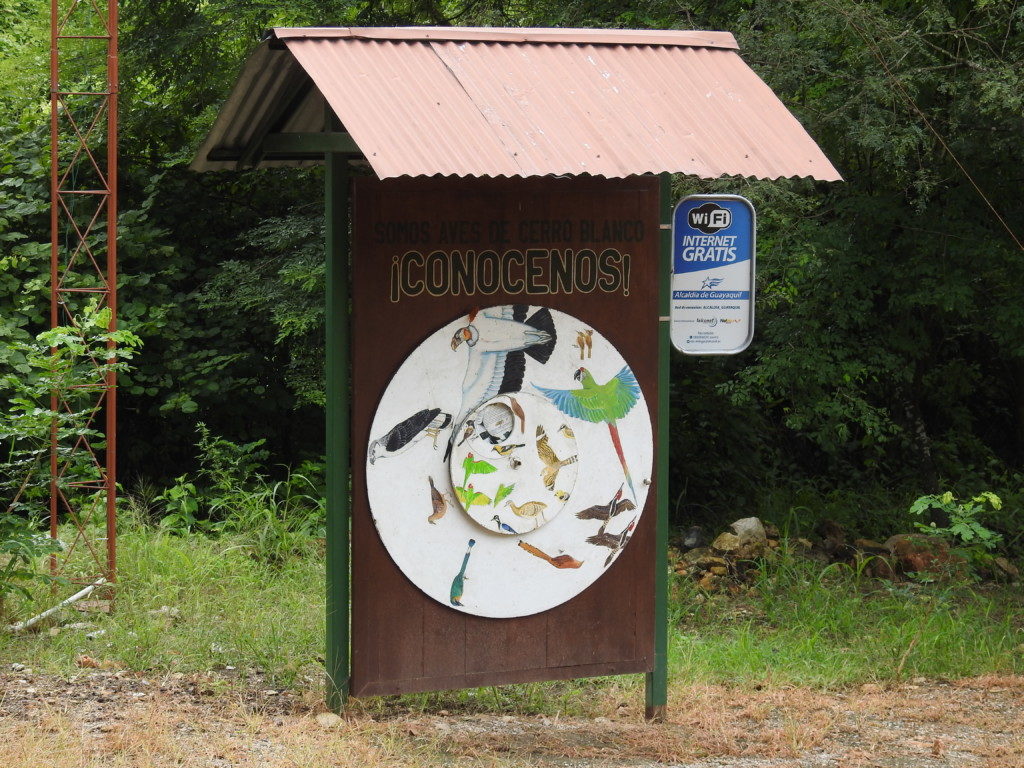 A Saffron Finch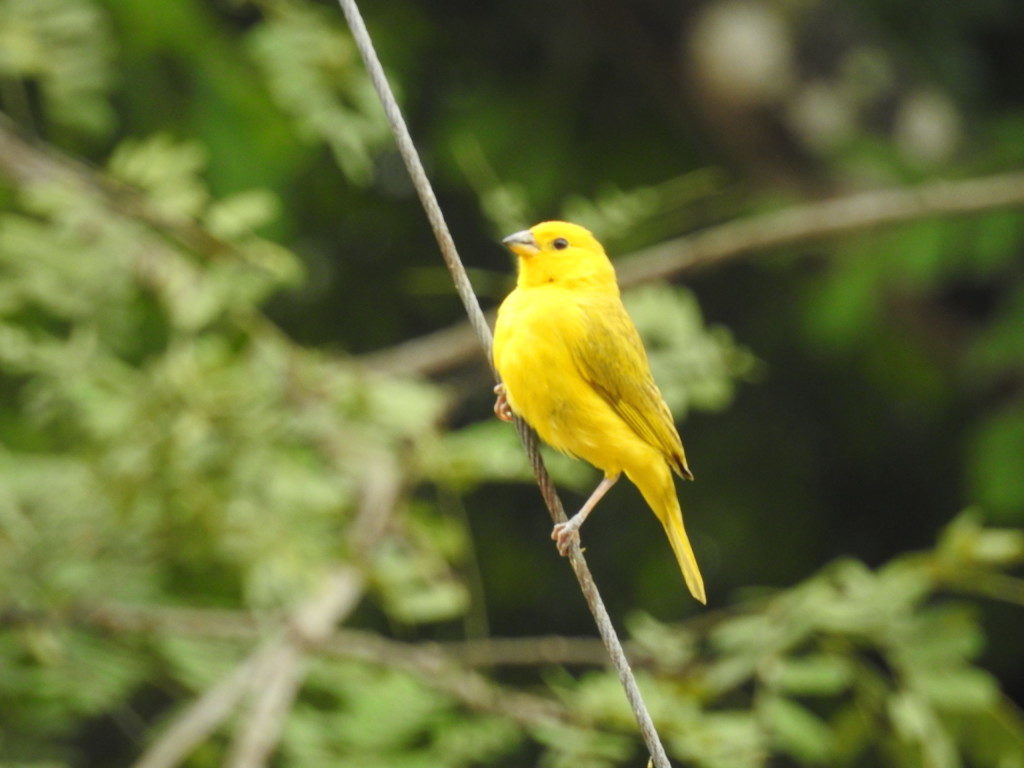 Paul and Ina walking back to the office.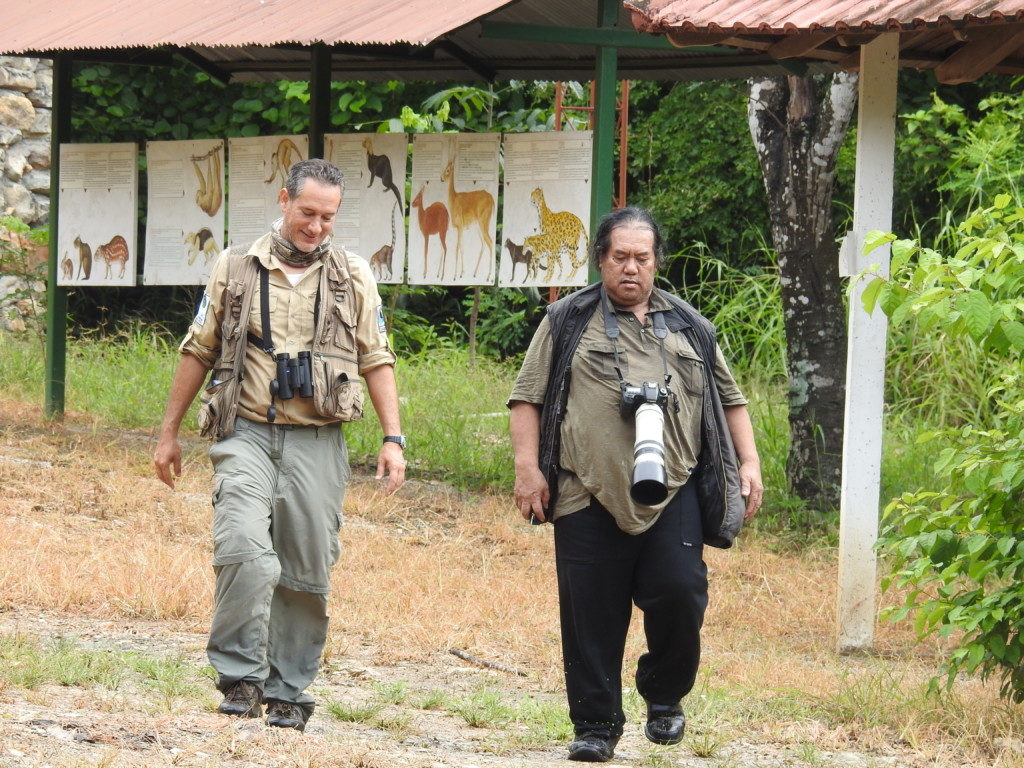 The office had been closed when we arrived so I paid the entry fee $5.00 each and the guide fee $60, then had a look at the hummingbird feeders where Amazilia Hummingbirds can be seen.