I know you aren't supposed to take pictures in the immigration line but I couldn't resist because of the Guayaquil Macaw on the poster!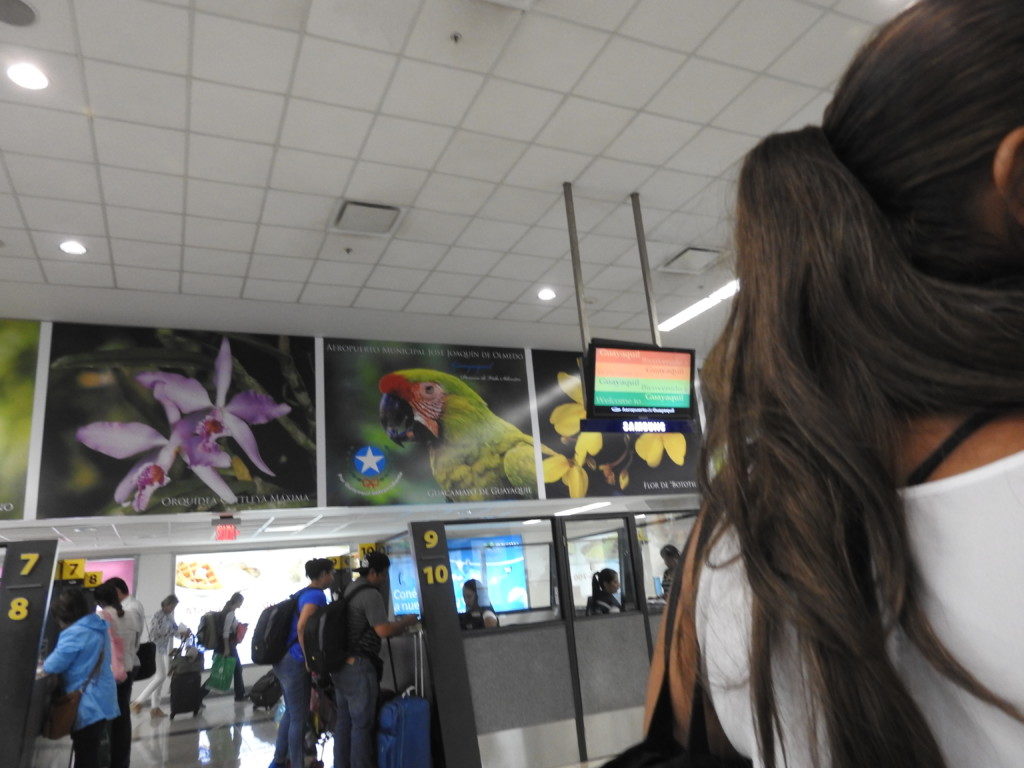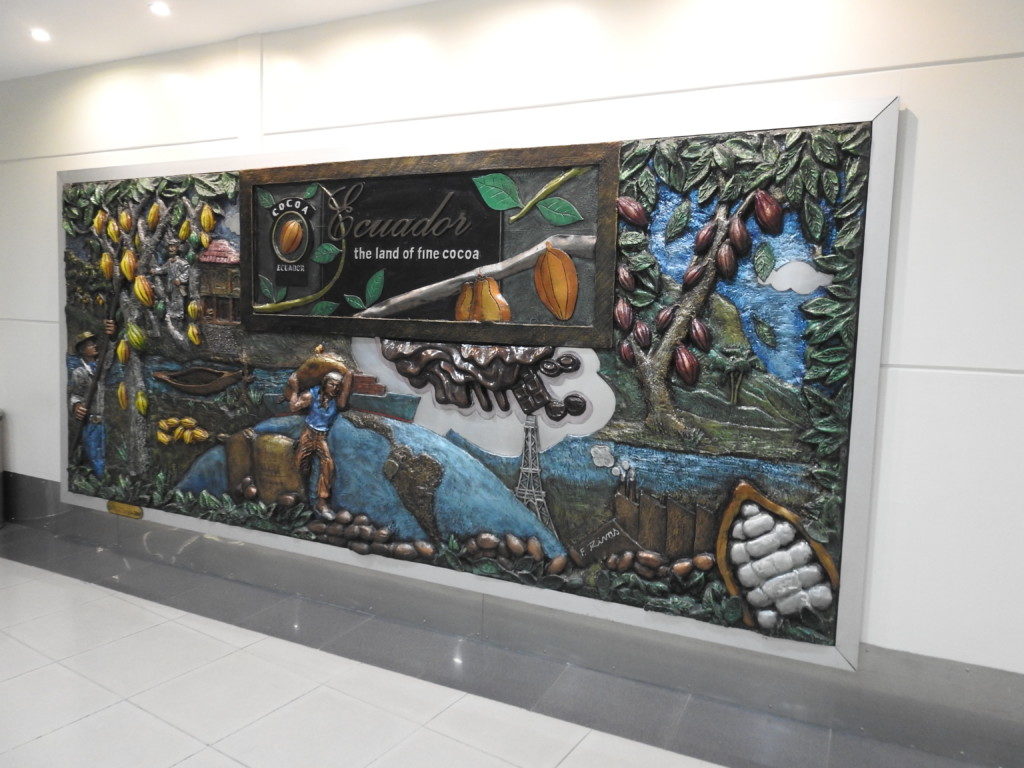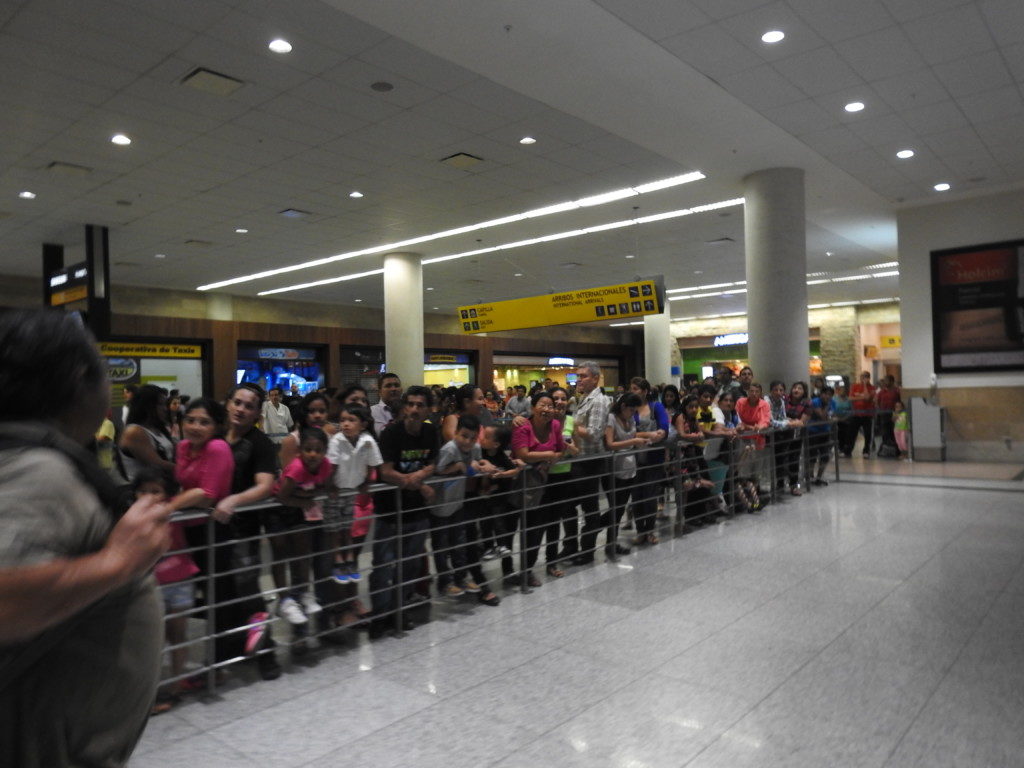 One of the best things about booking the Holiday Inn Guayaquil Airport is that it is literally 5 minutes from the airport.  See the green neon in the photo?  We could have walked but when we got outside, the shuttle was already there.  I had mentioned which flight we were on when I booked it using 20,000 points and they showed up without us having to call!  Great service!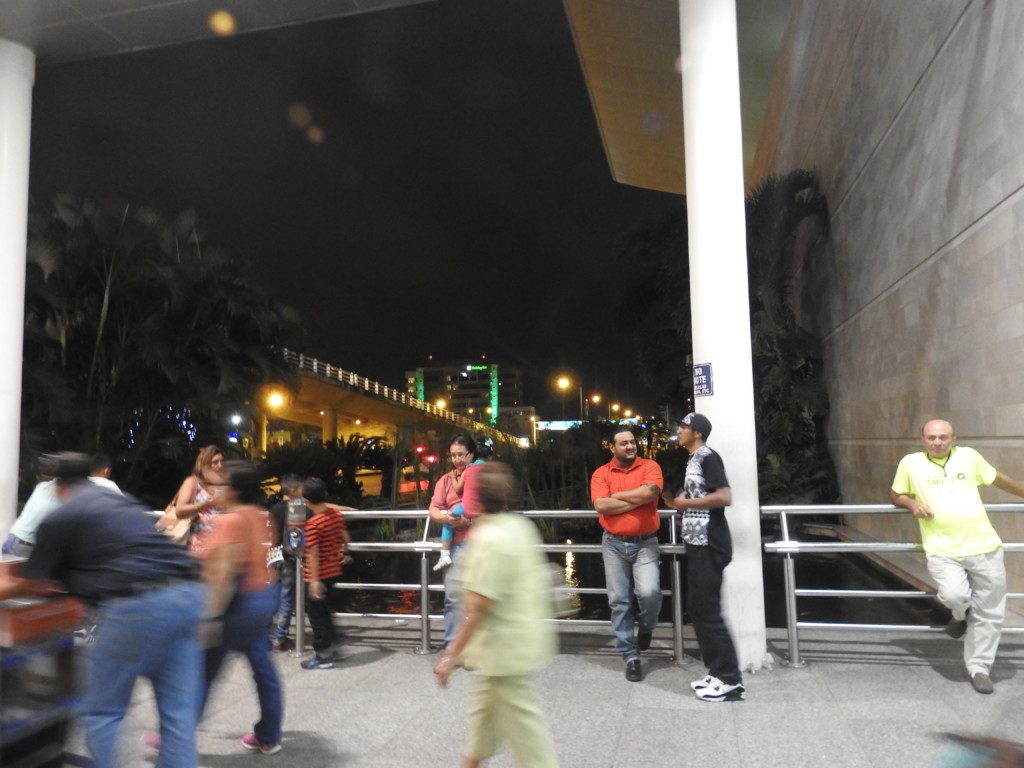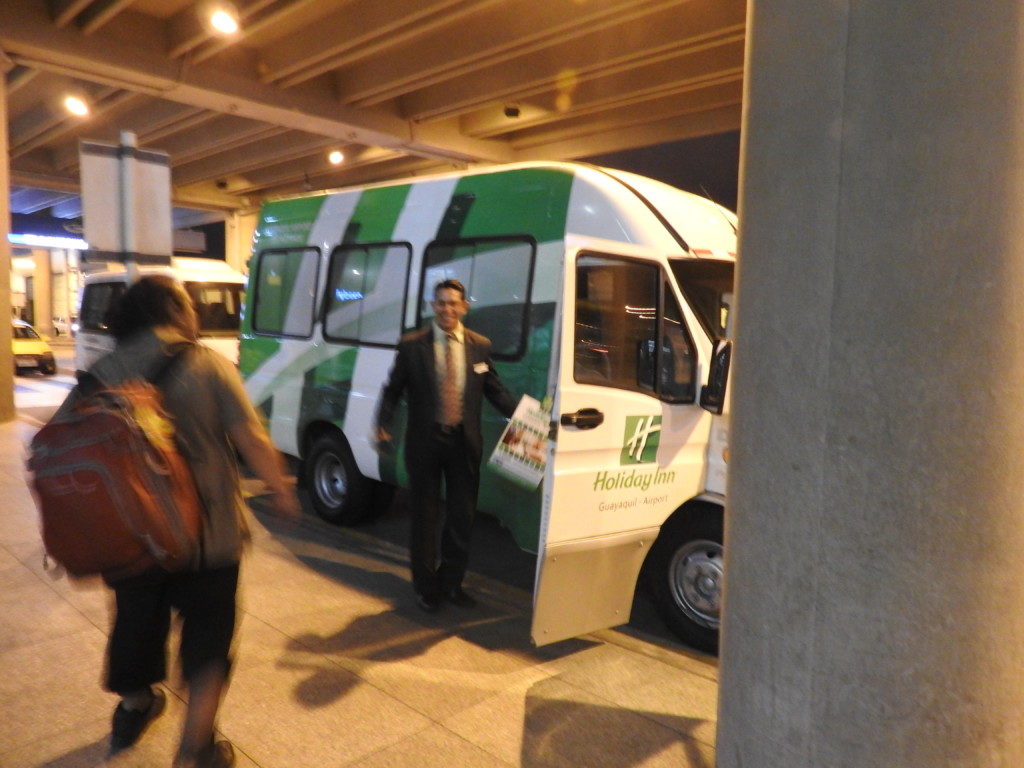 The room was nice and very typical Holiday Inn.  There isn't much in the local area but there were some fast food places a couple blocks away so we grabbed some snacks and drinks for the birding trip the next day and crashed out.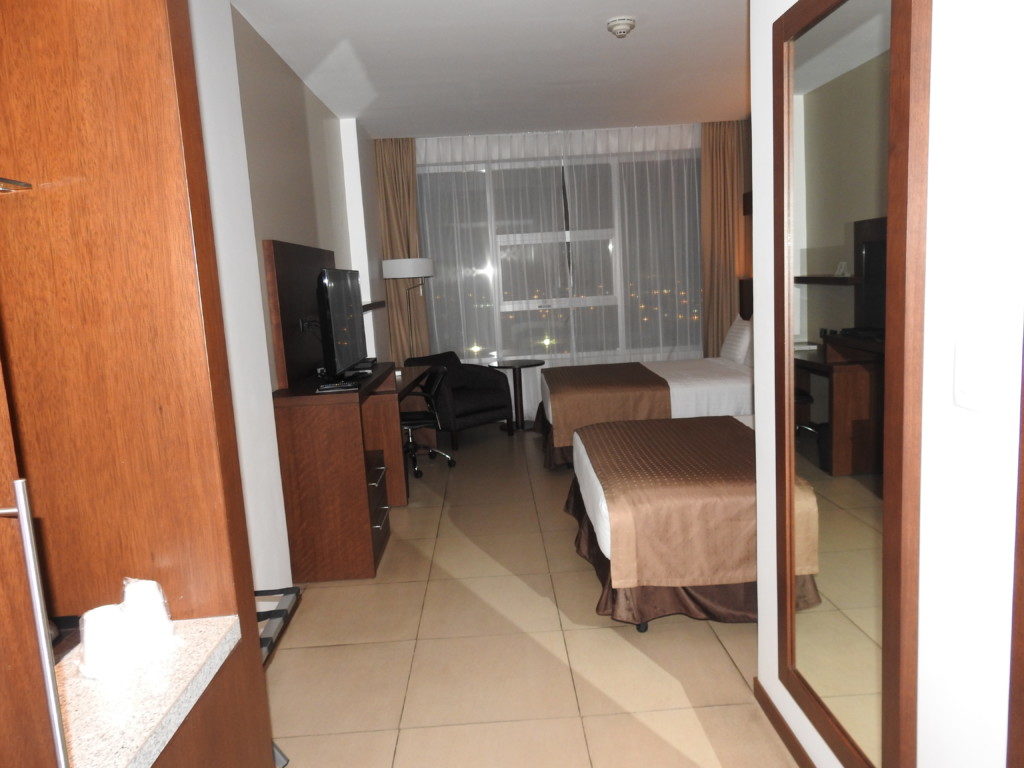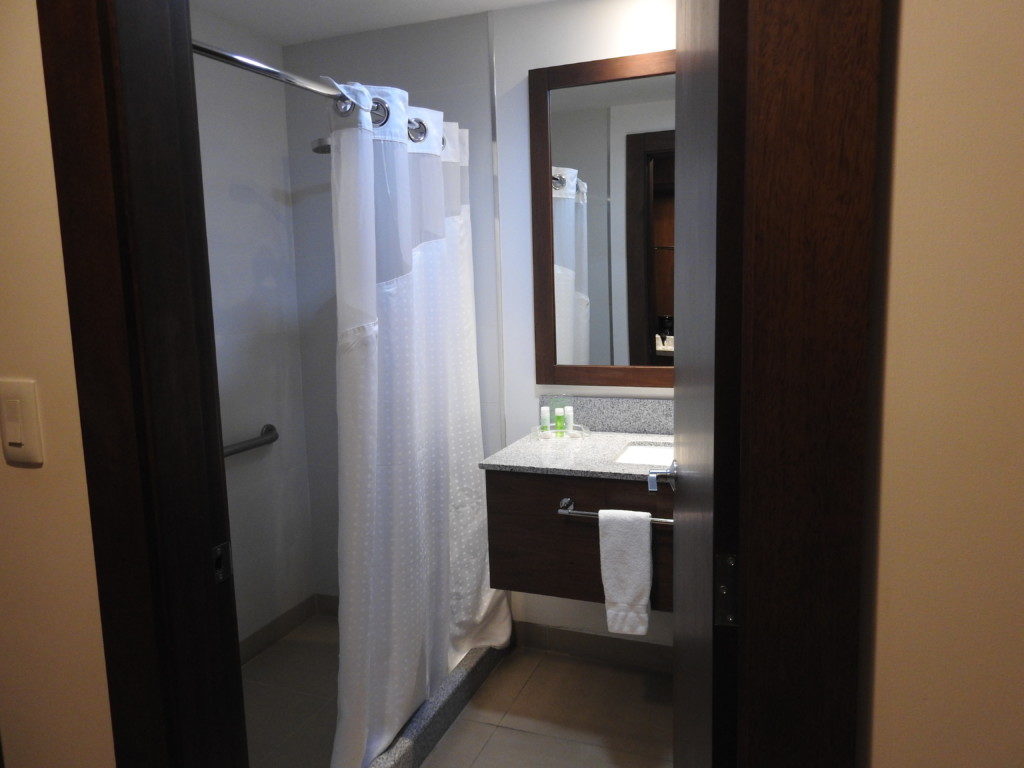 This hotel is currently on Pointbreaks for 5000 points a night until 31 July which is a steal!  Of course this Pointbreak list was published after we left South America!
The shuttle to and from the airport is free both directions.  Even though it's not far, it was still nice to avoid the mid-day heat.