The White-throated Honeyeater (Melithreptus albogularis) is native to New Guinea, and eastern and northern Australia.  This little guy from Pine Creek was surprisingly bold in letting any passing human know he wanted a drink of water!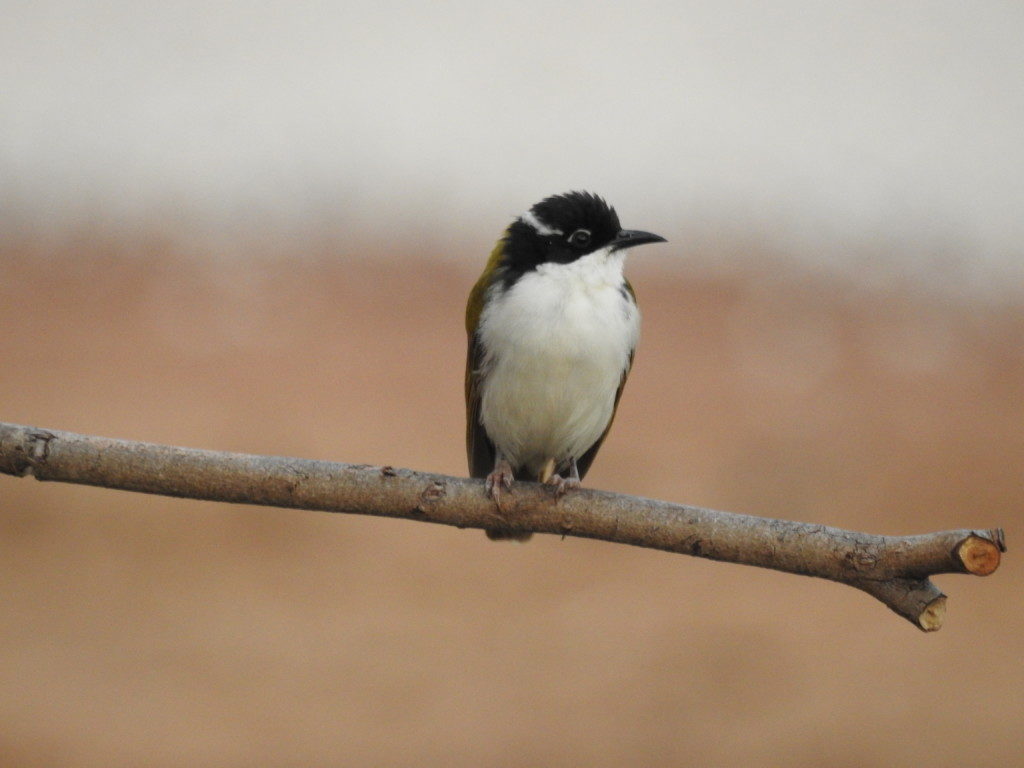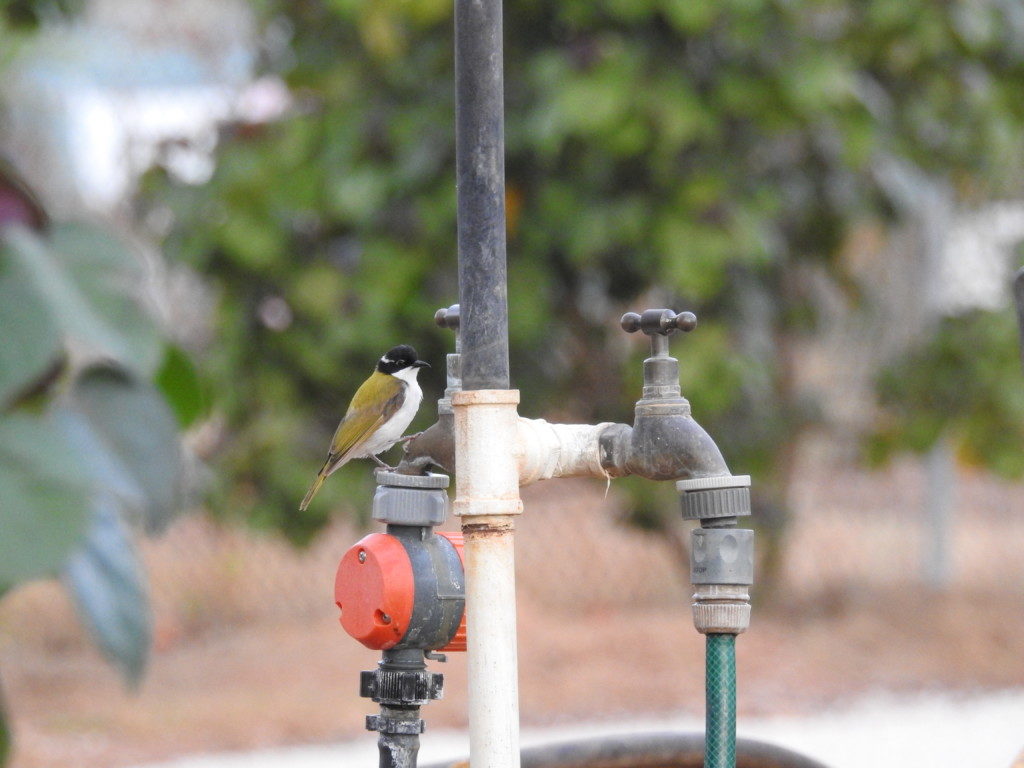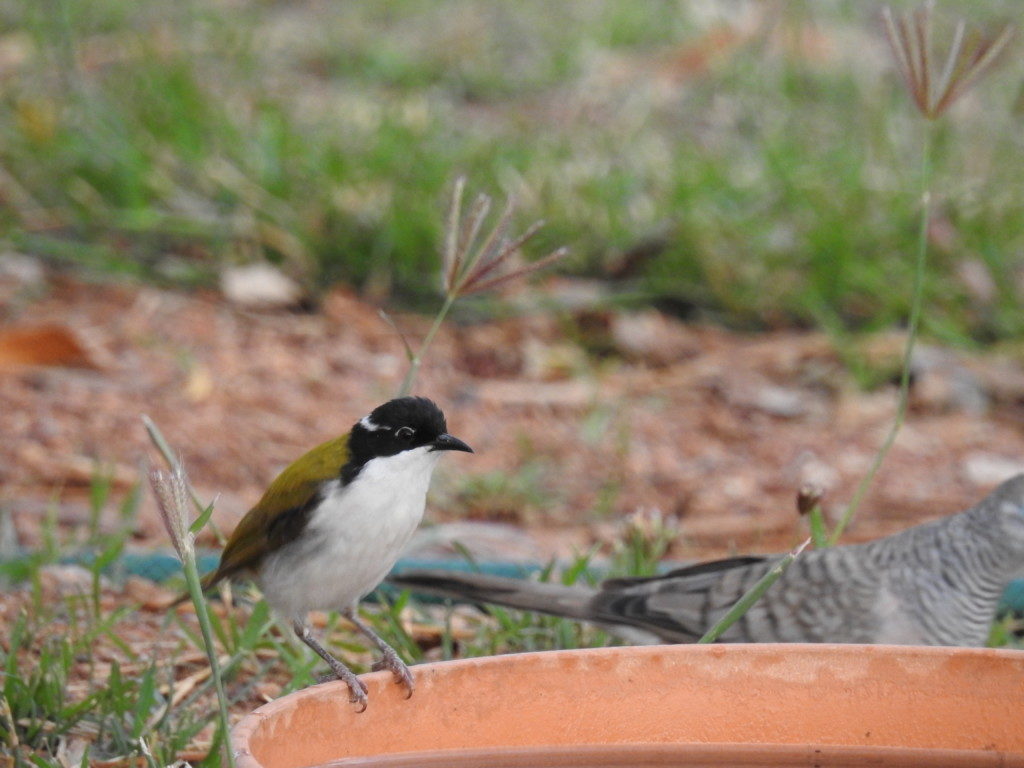 They have a very large range across Australia in Queensland and the Northern Territory and even into southern Papua New Guinea.
LEARN MORE ABOUT WHITE-THROATED HONEY-EATERS
VIDEOS
This one has something to say, probably asking the human below to get him some water!
Another one from Darwin