The Long-tailed Finch (Poephila acuticauda) is a common species of estrildid finch found in Australia; also known as the Blackheart Finch, Shaft-tail Finch, Heck's Grassfinch, Heck's Grass Finch, and Heck's Finch.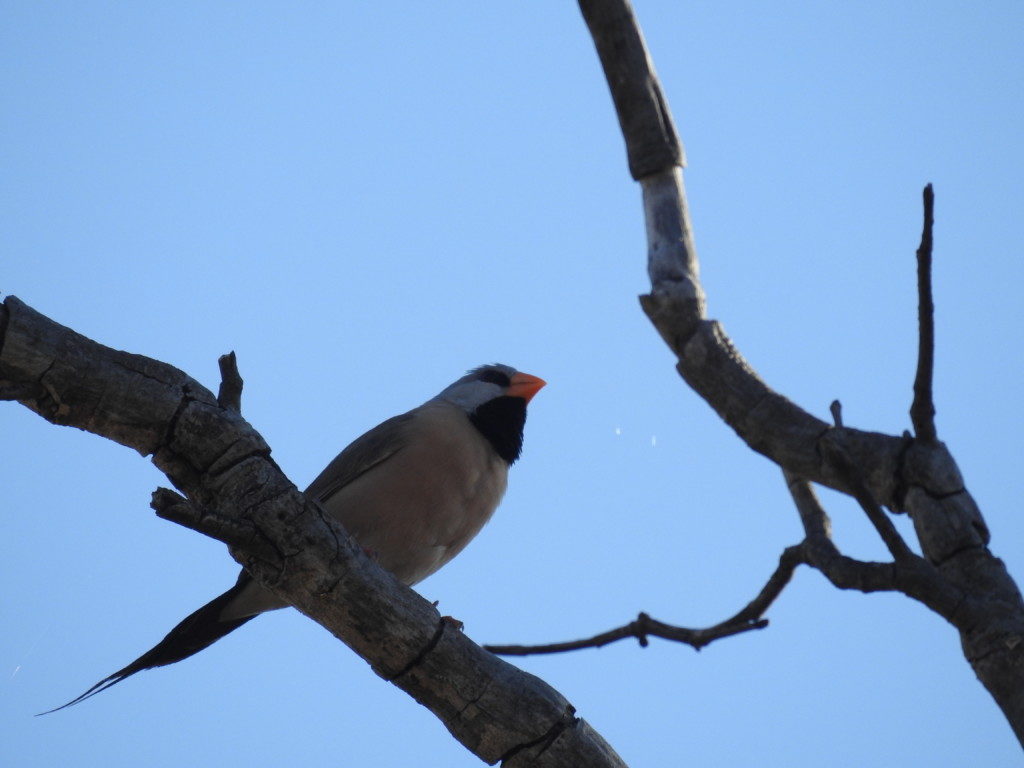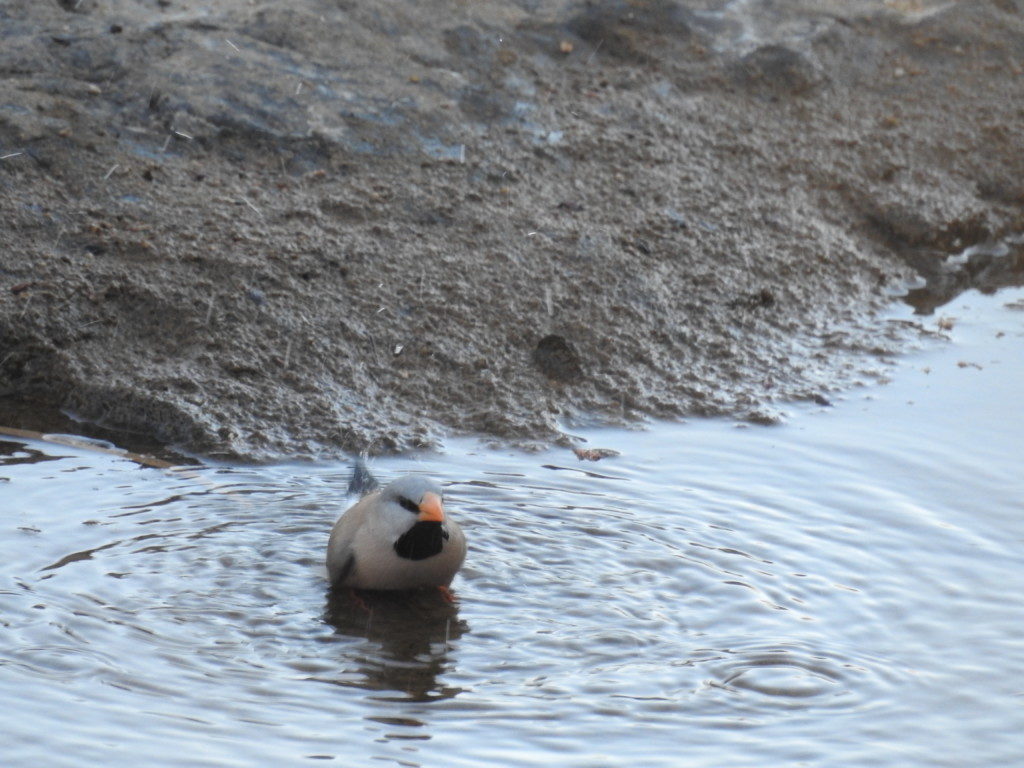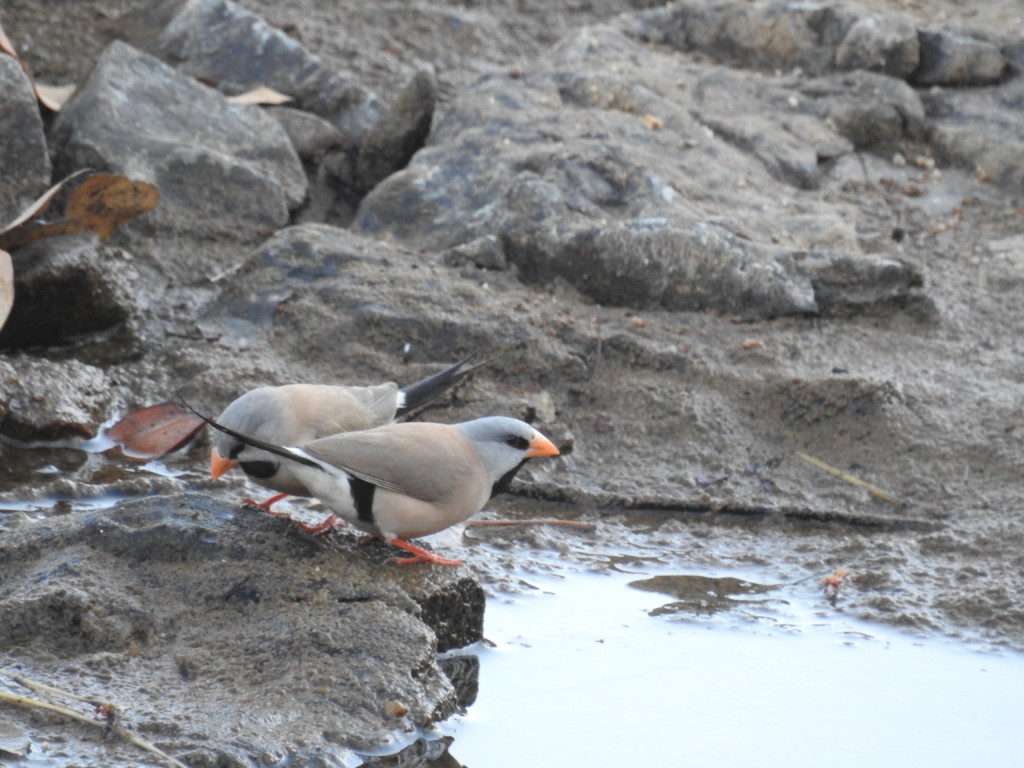 They have a large range across northern Australia.  I saw them very well at the finch spot on Edith Falls Road in the Northern Territory.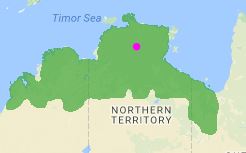 LEARN MORE ABOUT LONG-TAILED FINCHES
VIDEOS
Foraging in the grass.
Drinking water
Small flock in Mataranka