The Azure Kingfisher (Ceyx azureus) is a small and very colourful bird, with a stunning deep blue to azure back, a large white to buff spot on side of neck and throat, rufous-buff with some blue-violet streaks on breast and flanks.  The colour of these two birds is different but that could be the lighting, I took both photos in Kakadu on the Yellow Waters Cruise.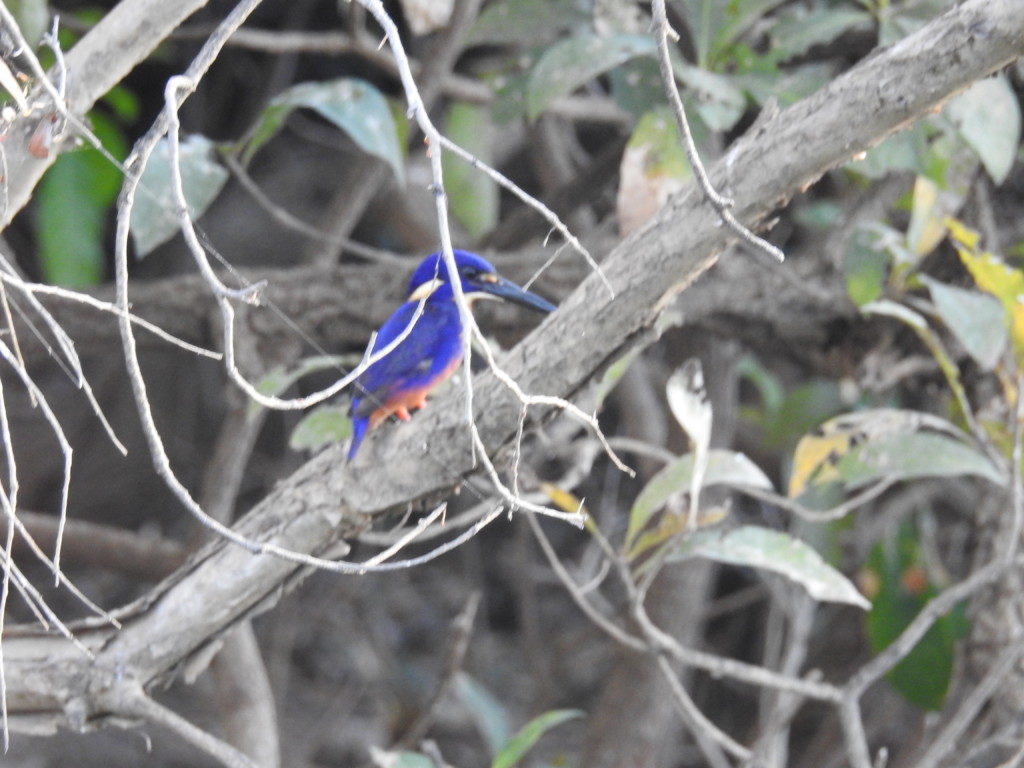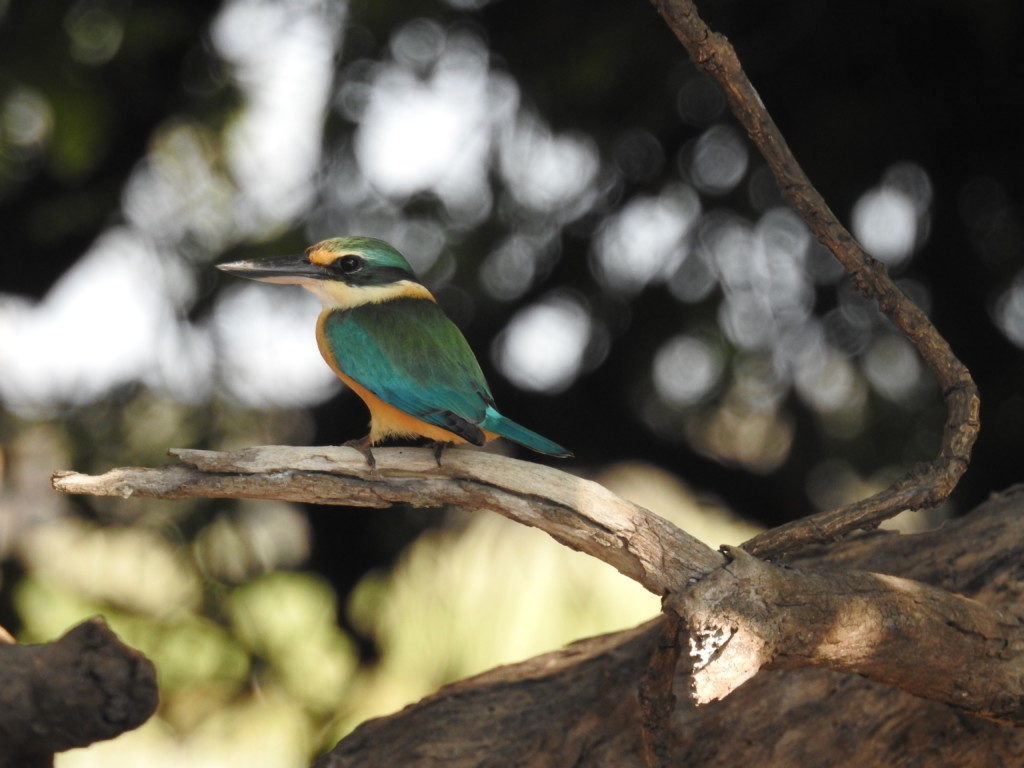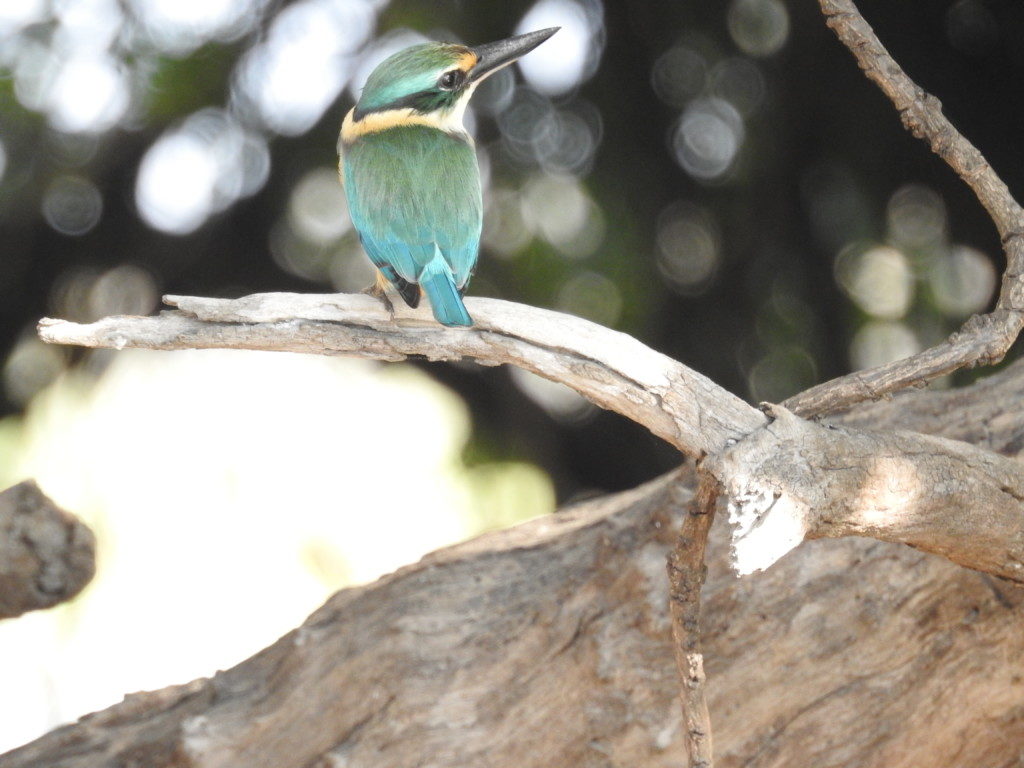 They have a huge range throughout much of Australia and the island of New Guinea.  I saw several in Kakadu and have also seen them on local Brisbane area birding walks.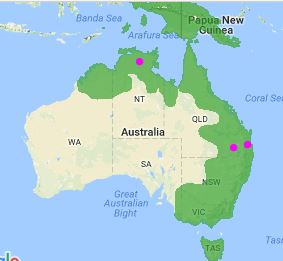 LEARN MORE ABOUT AZURE KINGFISHERS
VIDEOS
Now you can appreciate the amazing colours of this bird!
Looking for food in the billabong.