The Crimson Finch (Neochmia phaeton) is commonly found in moist savannah, and subtropical/tropical (lowland) moist shrubland.  They range in colour, some are more crimson-y than others as you will see in the links below.  These are less crimson-y.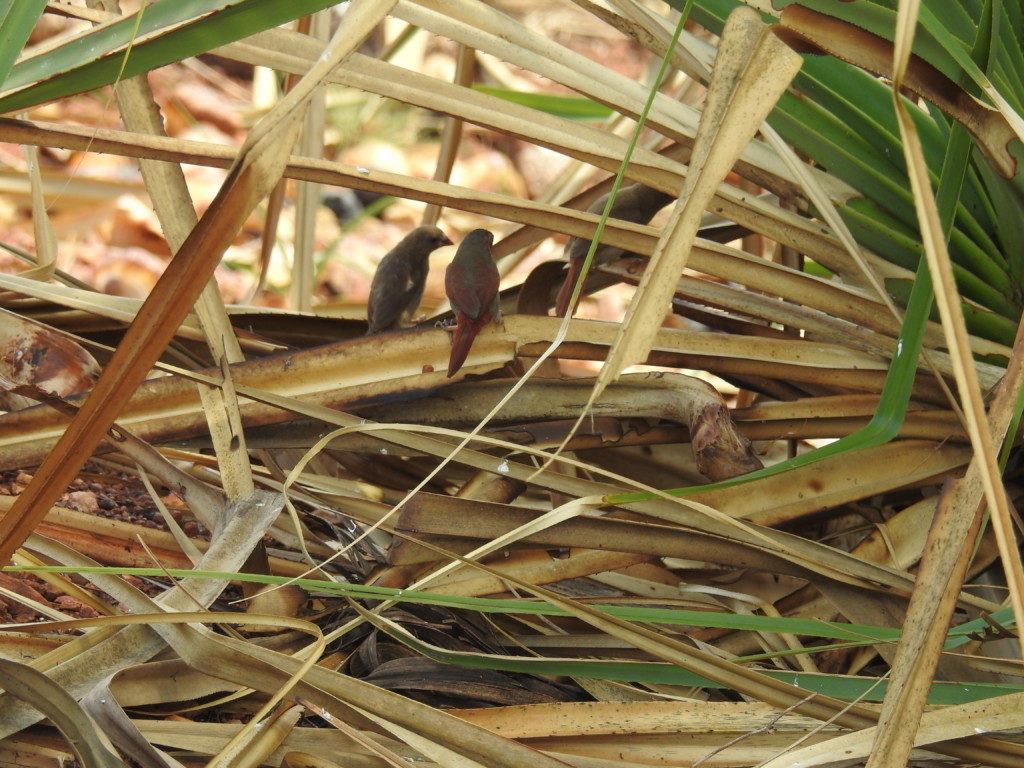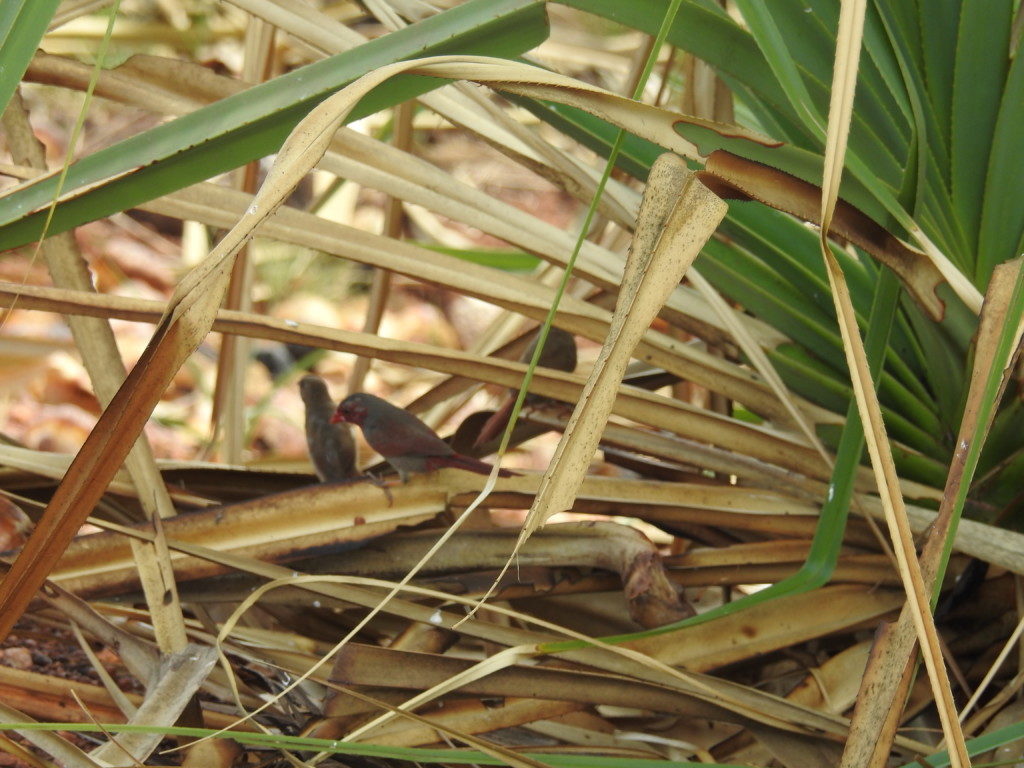 A male?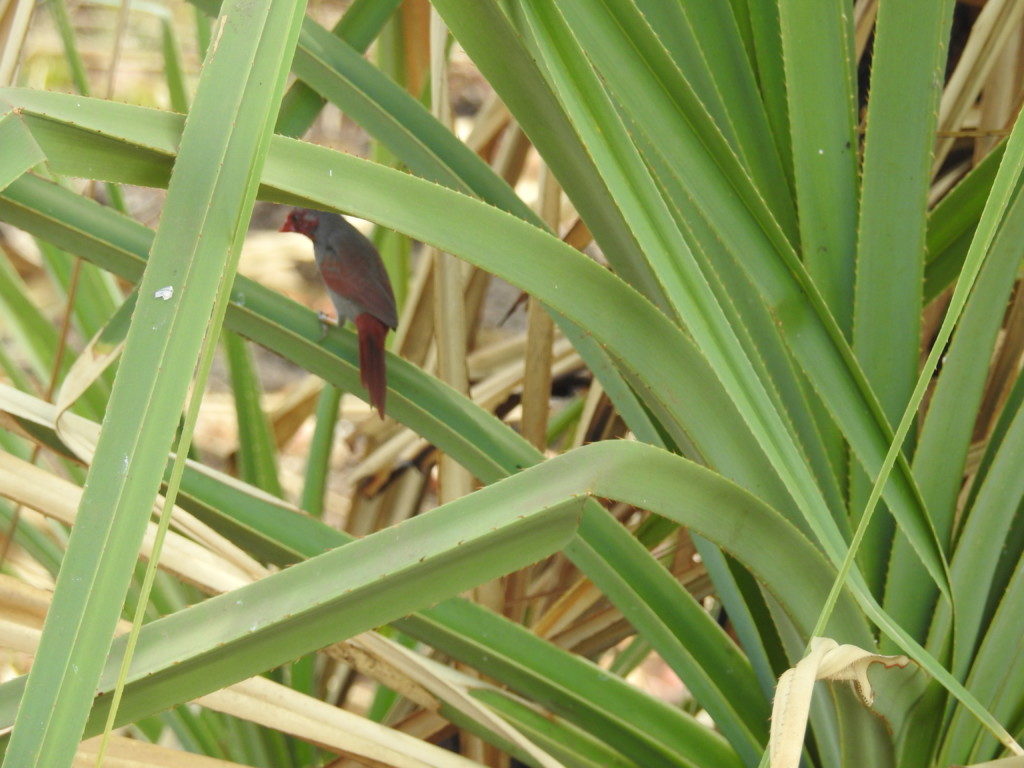 A female?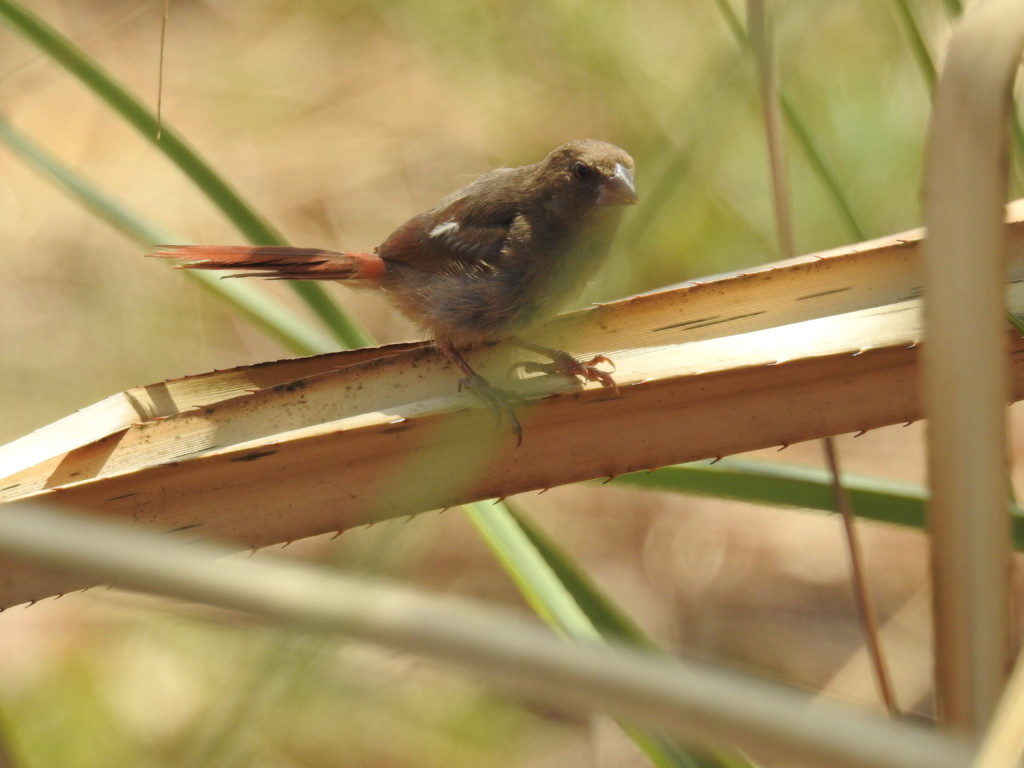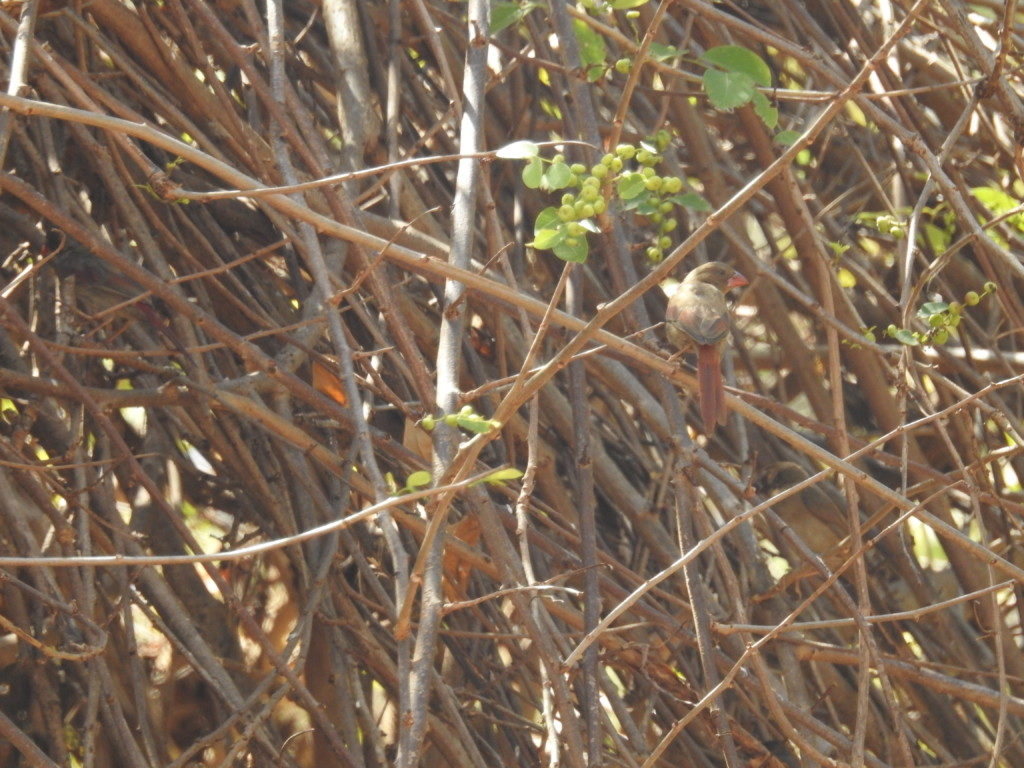 They range from far Western Australia-Kimberley across to northern parts of Northern Territory and Gulf Country and on to the east coast of Far North Queensland.  I got a glimpse of them on the Yellow Waters Cruise in Kakadu, saw some in the bush near Windows on the Wetlands and a closer look at Fogg Dam.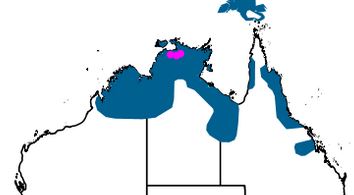 LEARN MORE ABOUT CRIMSON FINCHES
VIDEOS
Look how bright these guys are!  My photos are duller but maybe it's just my lack of skills.
The ones I saw were more like this.