The Comb-crested Jacana (Irediparra gallinacea), also known as the Jesus Bird,  Lotusbird or Lilytrotter, is the only species of jacana in the genus Irediparra. Like other jacana species, it is adapted to the floating vegetation of tropical freshwater wetlands.  I really enjoyed watching them at Kakadu, as they walked across the lily pads.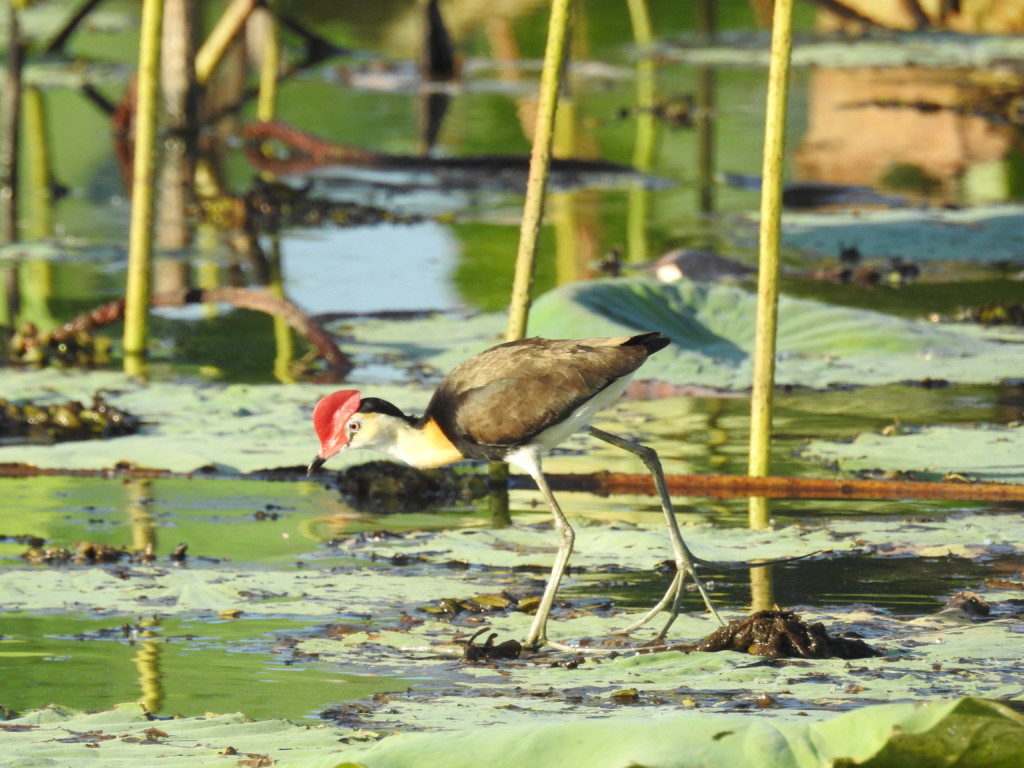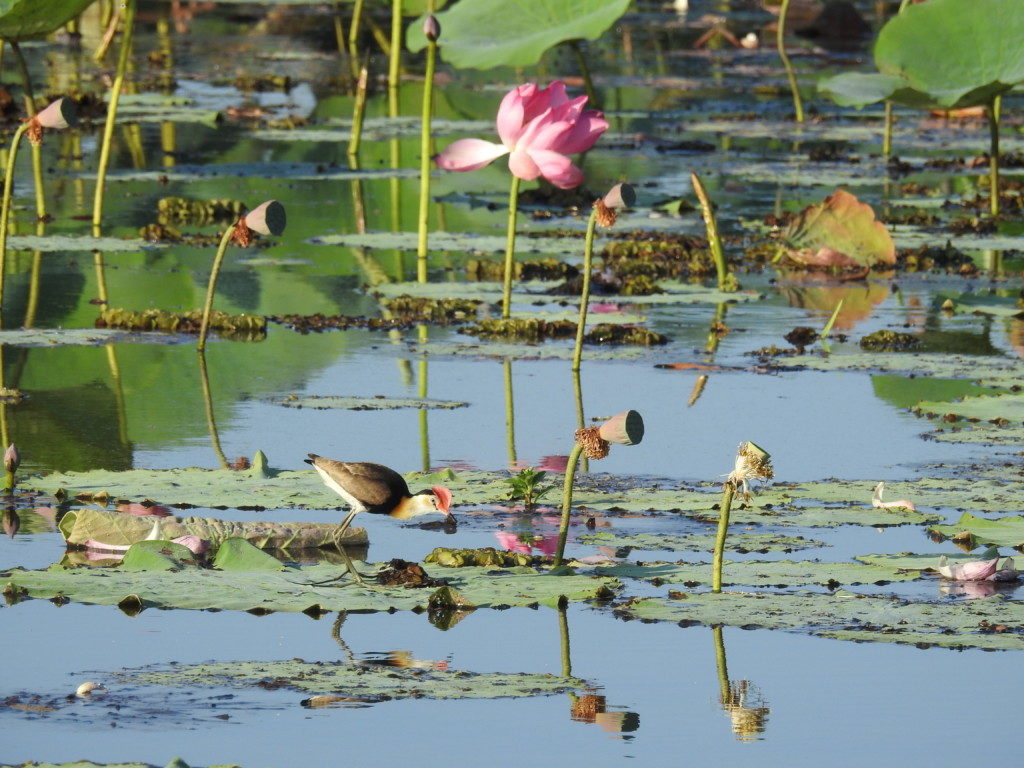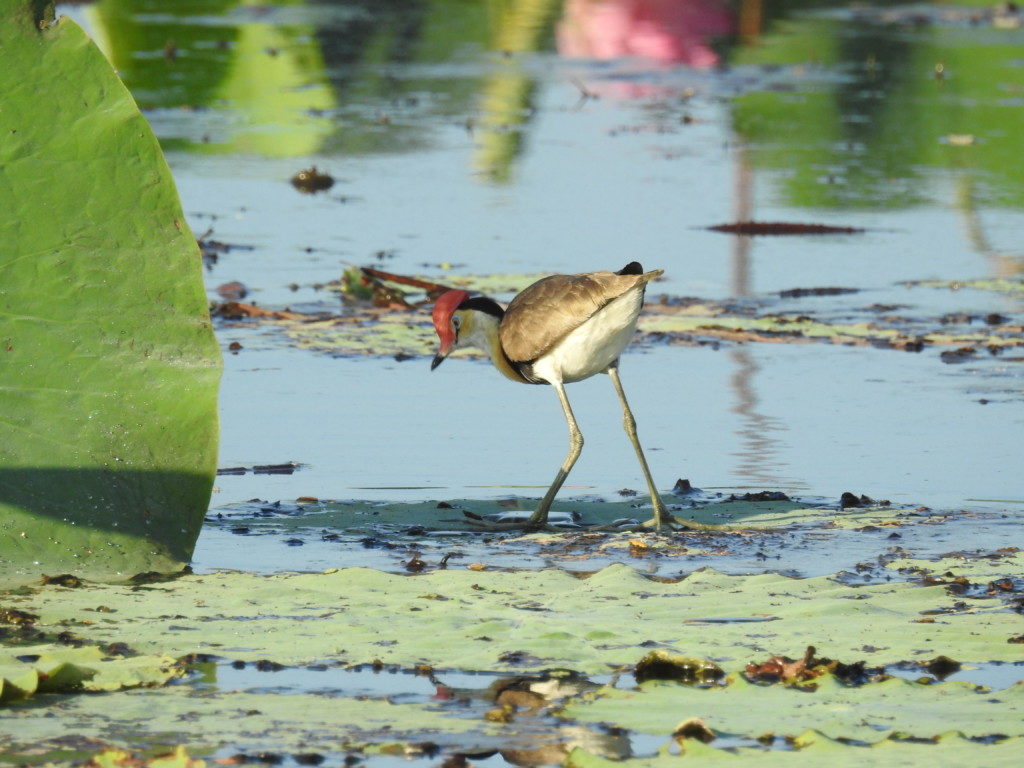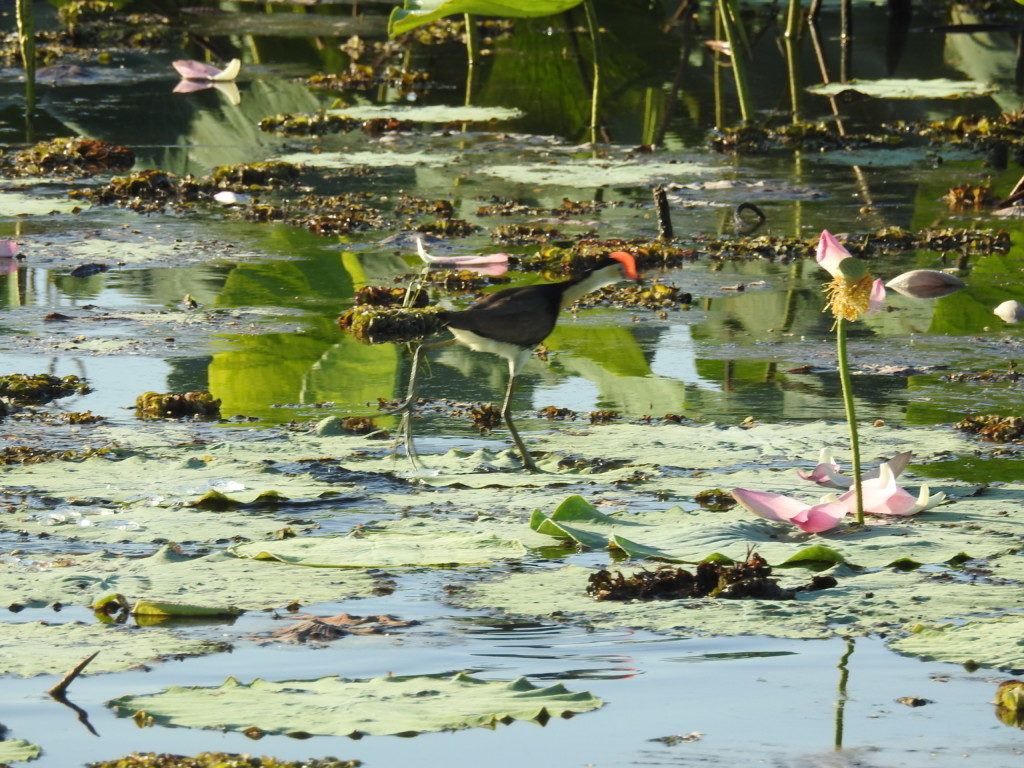 They have a huge range throughout much of Australia, the island of New Guinea and some Indonesian islands.  I saw several in Kakadu on the Yellow Waters Cruise.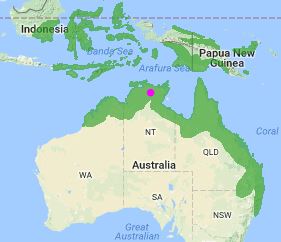 LEARN MORE ABOUT COMB-CRESTED JACANAS
VIDEOS
This clip by Mike Grant is cool as it shows some baby jacanas hiding in the parent's breast.
Watch them walk across the lily pads.