The Torresian Imperial Pigeon (Ducula spilorrhoa), also known as the Nutmeg Pigeon, White Nutmeg Pigeon, Australian Pied Imperial Pigeon or Torres Strait Pigeon, is a relatively large, pied species of pigeon.
I spotted a pair hanging around the Gagadju Lodge in Cooinda.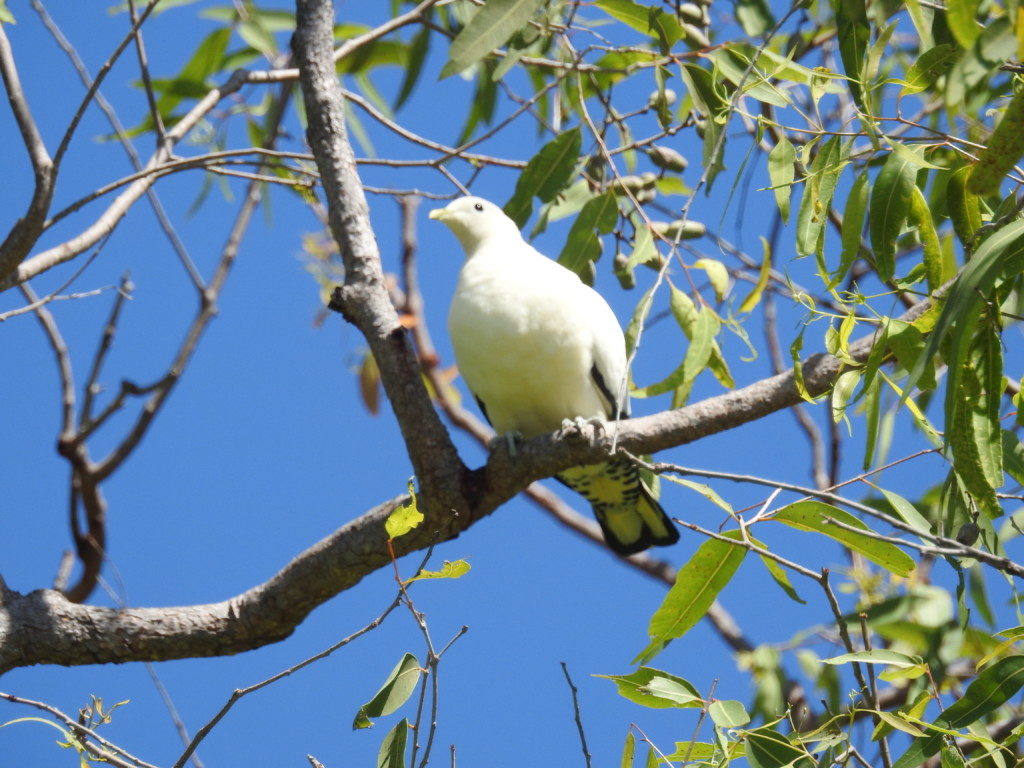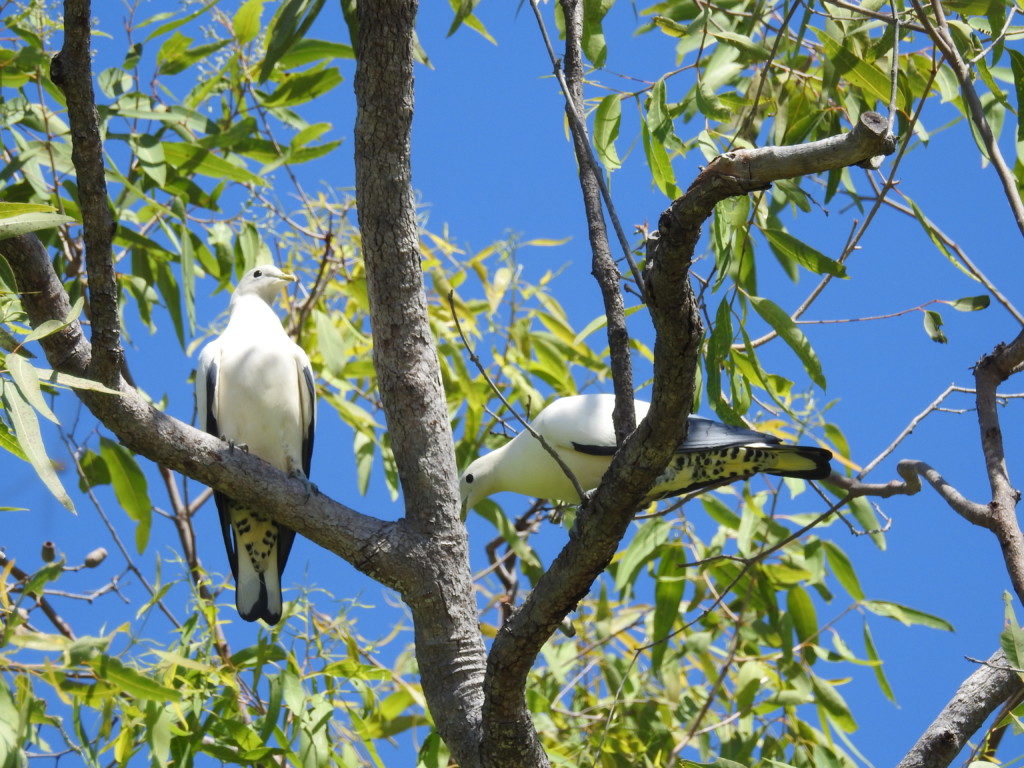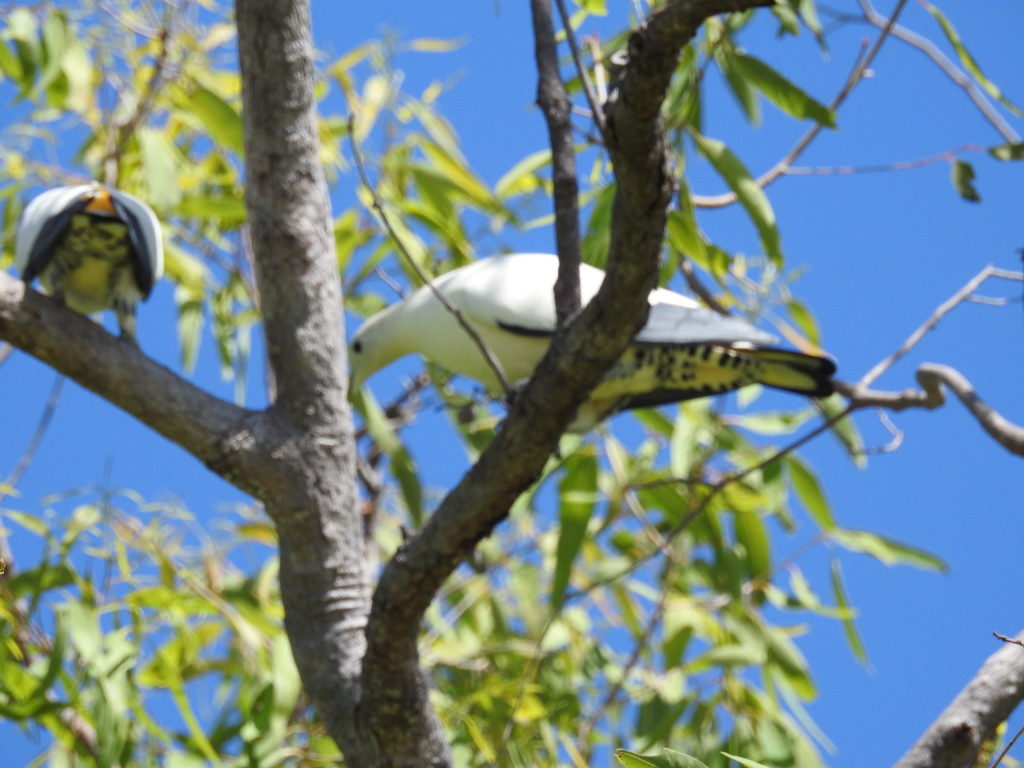 The have a fairly large range in northern Australia and the island of New Guinea.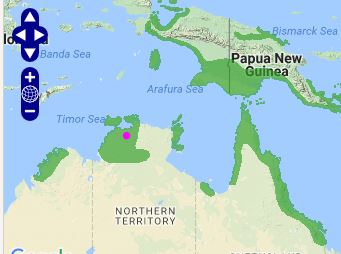 LEARN MORE ABOUT TORRESIAN IMPERIAL PIGEONS
VIDEOS
Stretching and looking pretty!