When researching accommodation near Khao Yai National Park for our one night layover, one name kept popping up as the best place to stay, favored by international birding tour groups – Juldis Khao Yai Resort.  Red-breasted Parakeets were known to frequent the grounds!  When I went searching for it, I discovered it had been renamed Balios Resort and was easily booked on any of the major booking engines such as Rocketmiles, Pointshound and Hotels.com.
It's kind of surprising to see such a large, fancy resort so near a national park and they went all out with the Italian decor.
Lobby area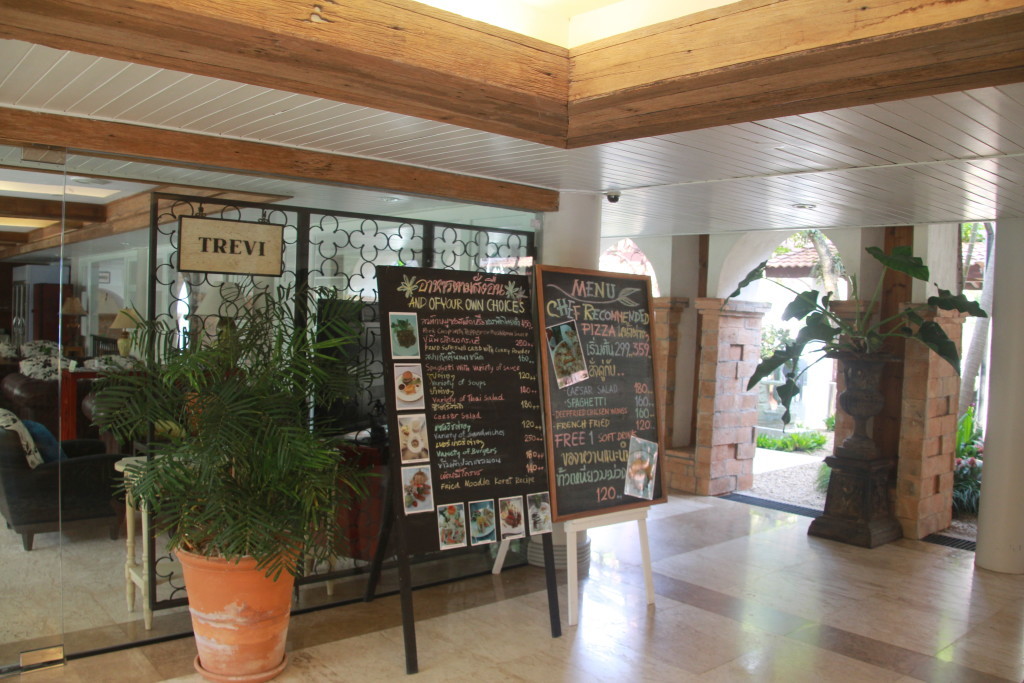 Swimming pool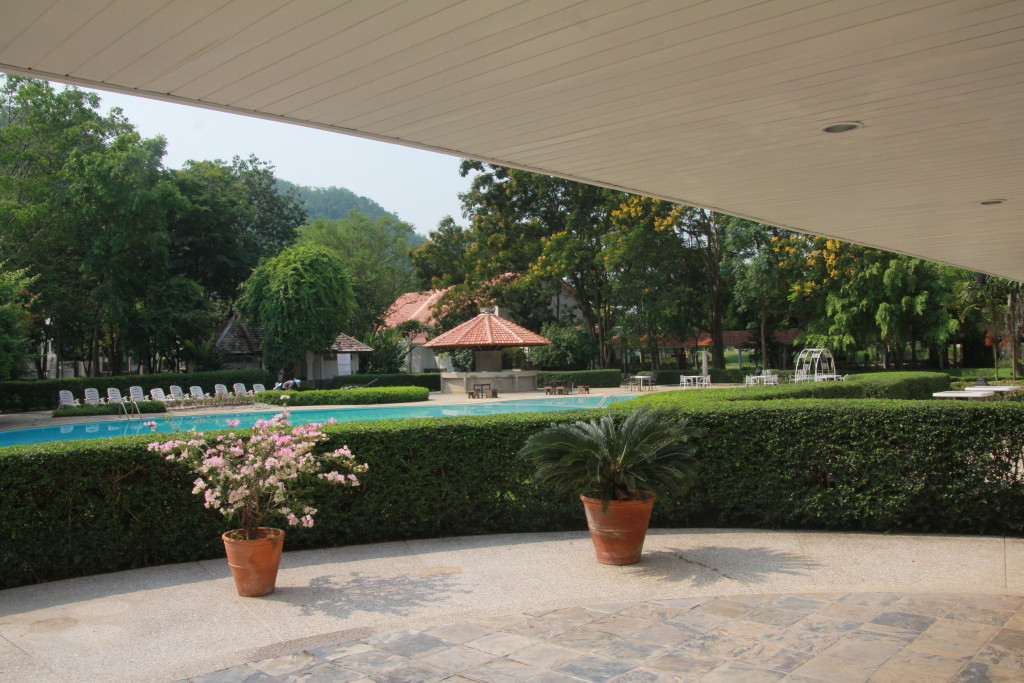 Well-maintained garden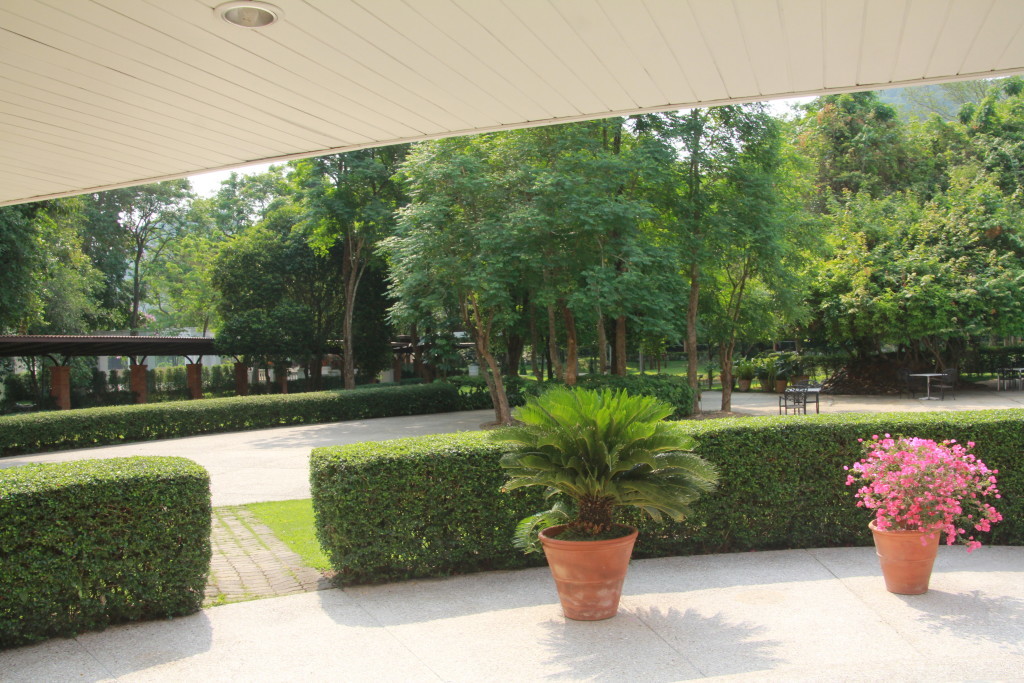 The room was spotless and had a great view of the garden.  If we had stayed longer, it would have been nice to sit on the balcony and look for birds.
An amusing list of hotel items for sale – armchair, anyone?
Buffet breakfast served in the dining hall with a nice view of the pool.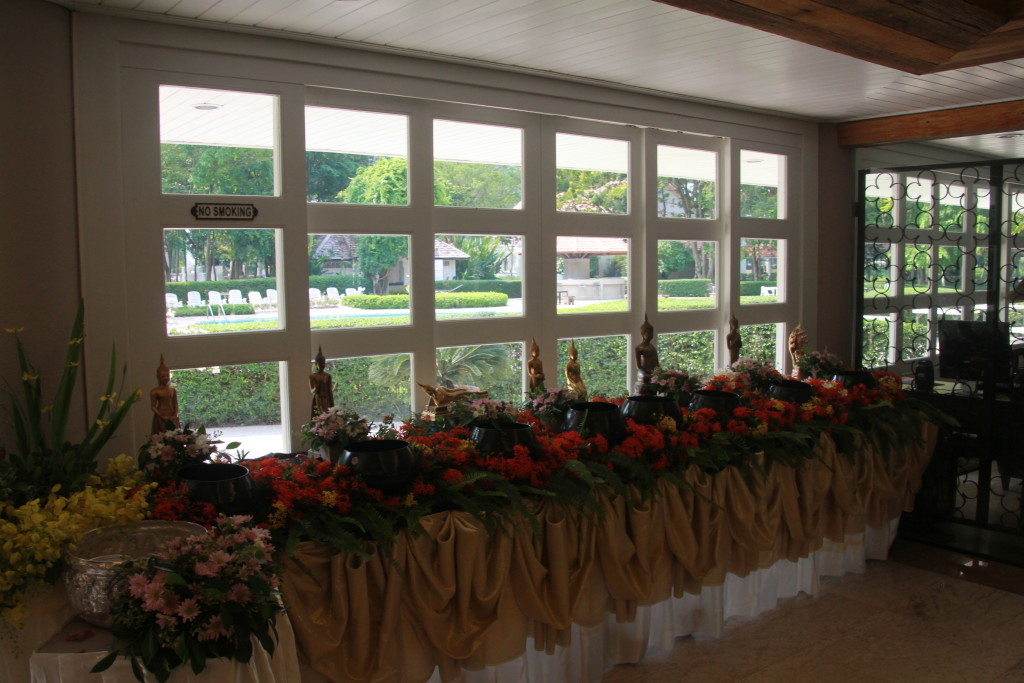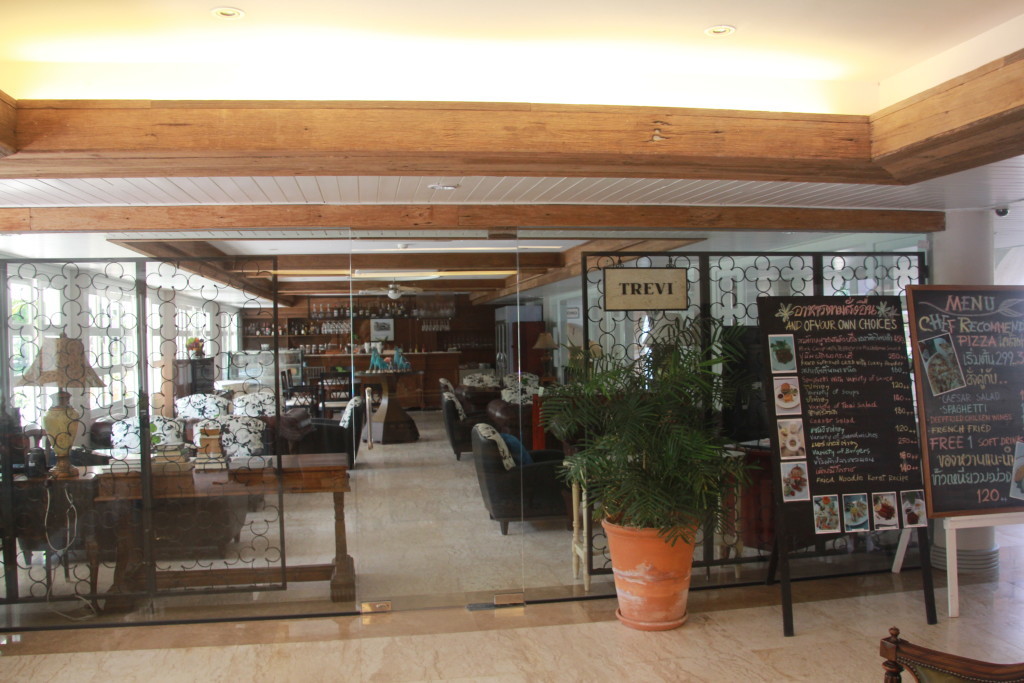 It seemed kind of strange to be in this lavish resort when I was expecting a birding lodge (since other groups stayed there) but it was a really nice place and less than $100.  We would definitely stay there again if we return to Khao Yai (hopefully for a longer stay)!