The Lilian's Lovebird (Agapornis lilianae), also known as Nyasa Lovebird, is a small African parrot species of the lovebird genus.  At 13 cm (5 inches) long, they are the smallest parrot on mainland Africa.  I was so excited to get really good sightings of these cuties in South Luangwa NP.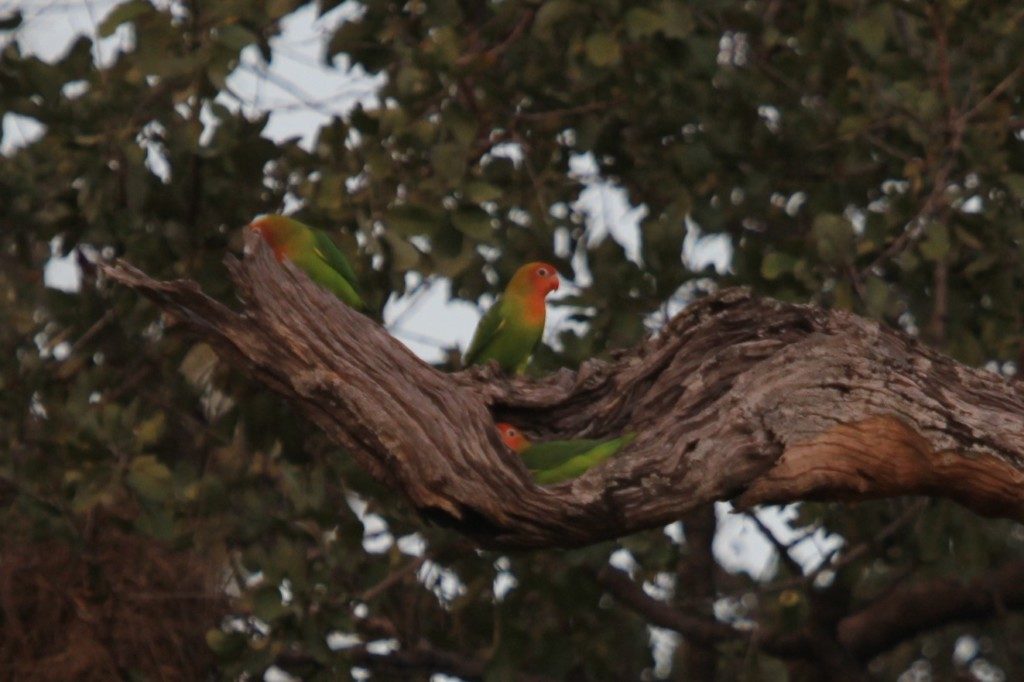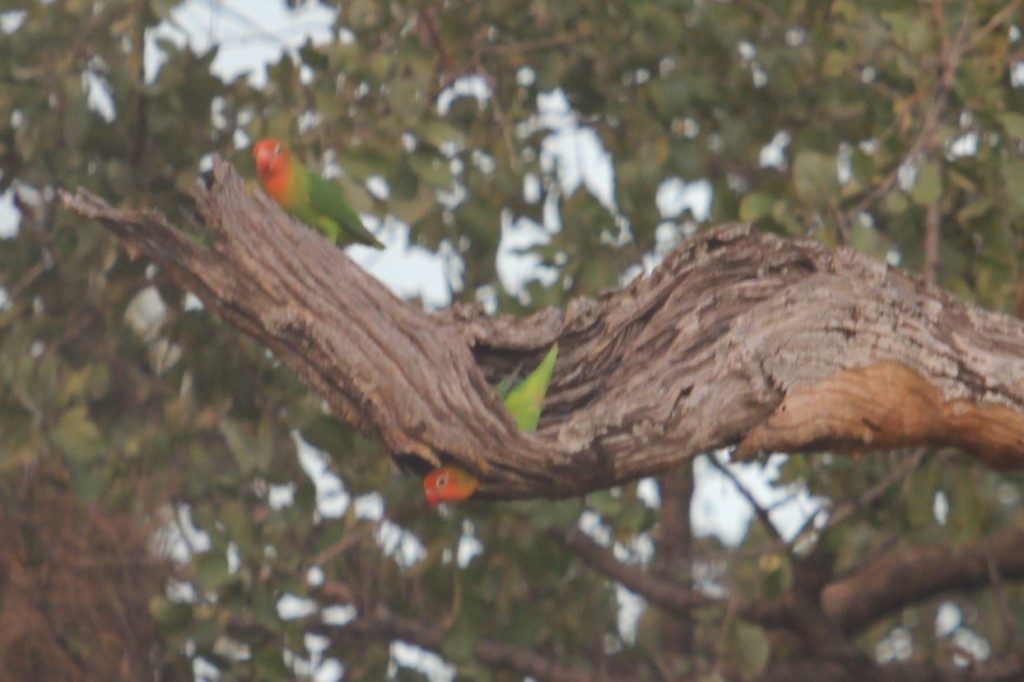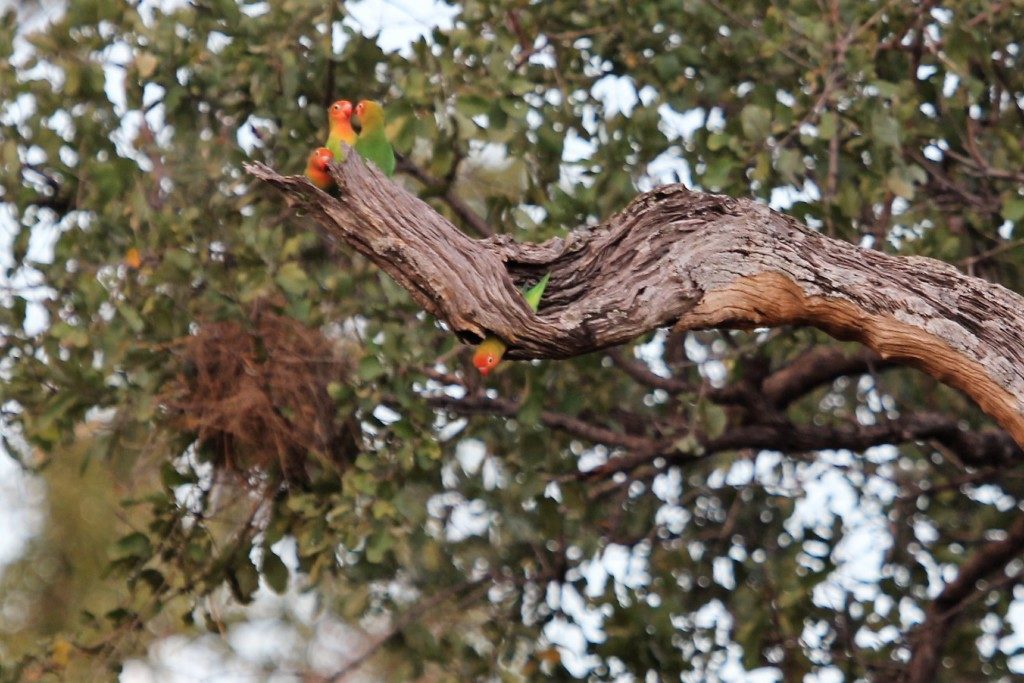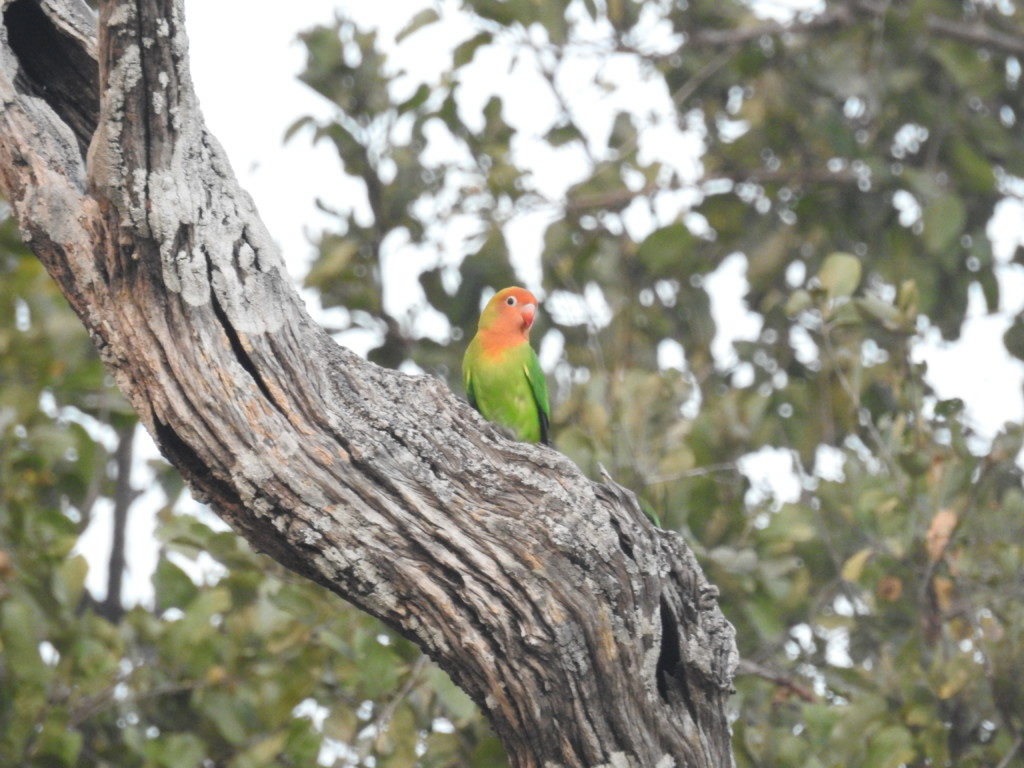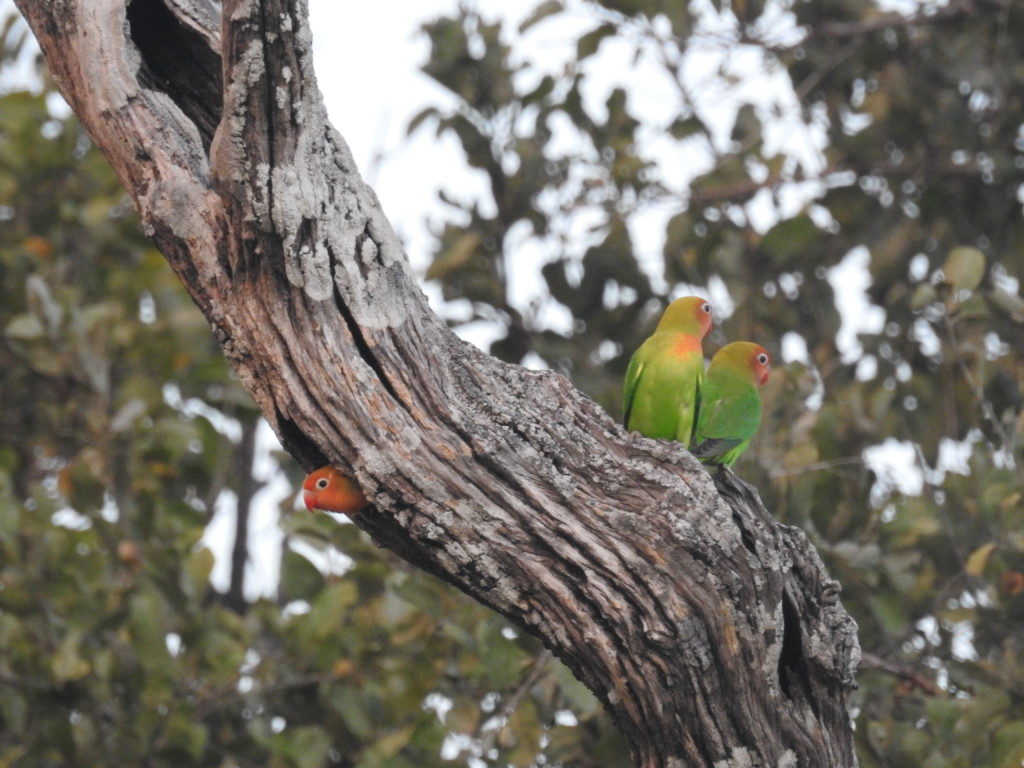 With a very limited range in Zambia, Zimbabwe & Malawi, you need to plan well to find these lovely but rare birds.  I got lucky at South Luangwa in Zambia.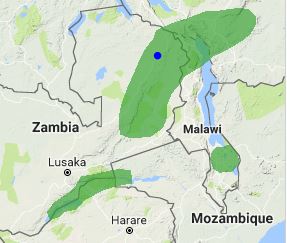 LEARN MORE ABOUT LILIAN'S LOVEBIRDS
VIDEOS
Amazing clip of a large flock drinking at a waterhole.
A bonded pair foraging on a tree.