The White-fronted bee-eater (Merops bullockoides) is a species of bee-eater widely distributed in sub-equatorial Africa.  They have a distinctive white forehead, a square tail and a bright red patch on their throat. They nest in small colonies, digging holes in cliffs or earthen banks but can usually be seen in low trees waiting for passing insects from which they hunt either by making quick hawking flights or gliding down before hovering briefly to catch insects.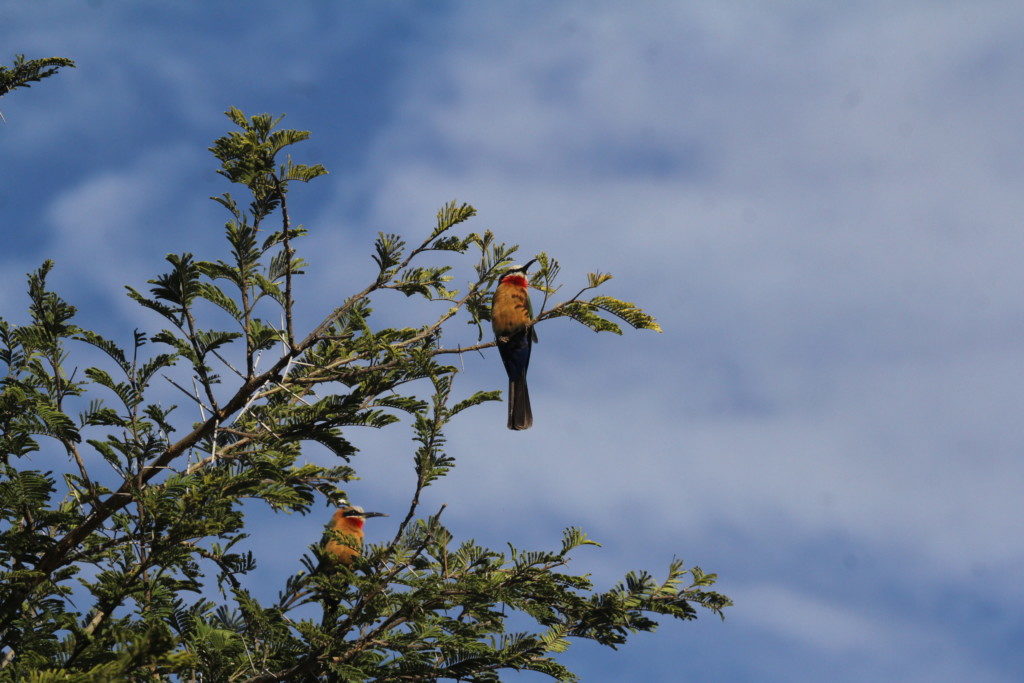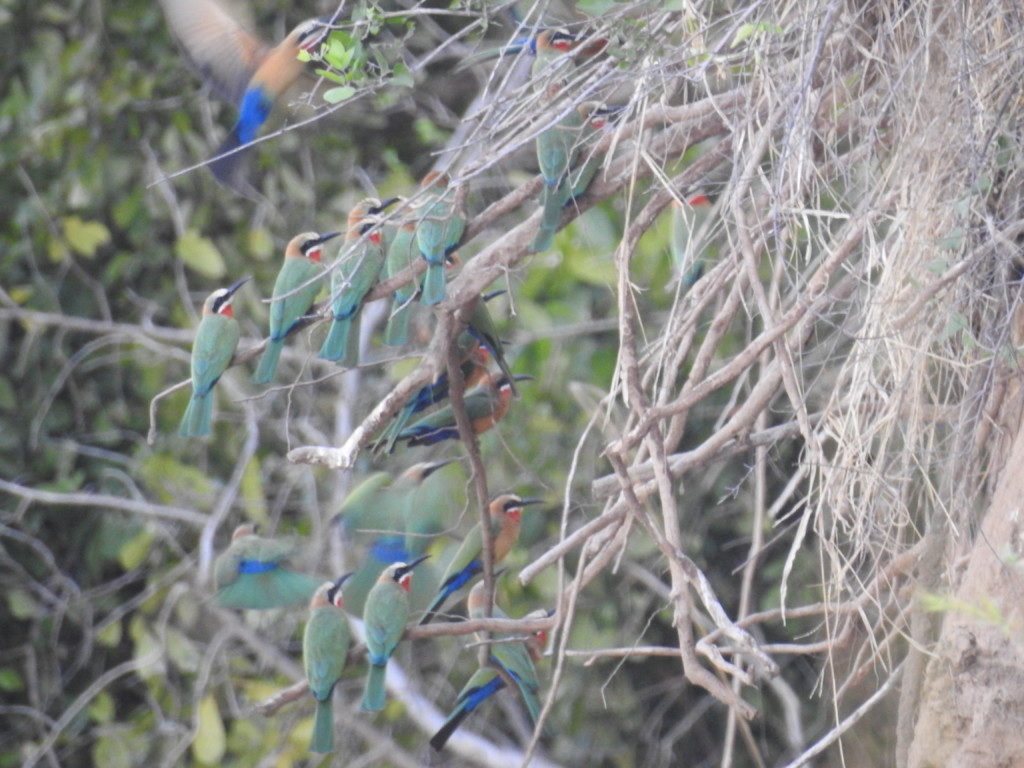 They have a very large range in southern Africa.  I saw them in Zambia in both Machile IBA & South Luangwa NP.
LEARN MORE ABOUT WHITE-FRONTED BEE-EATERS
VIDEOS
Preening action
Just hanging out waiting for food.