Once again we headed off at 4pm for our last game drive in South Luangwa NP.  Having seen our target bird (Lilian's Lovebird) and the stunning leopard in the morning, we were ready  to just relax and enjoy this drive, come what may.
Mama hippo with a cute little baby hippo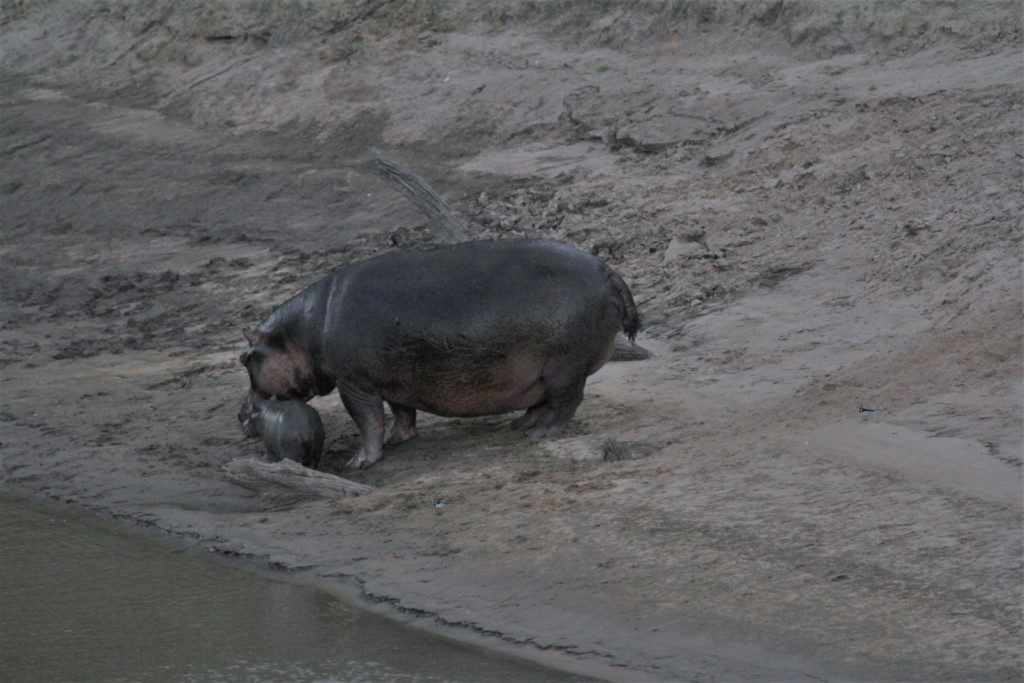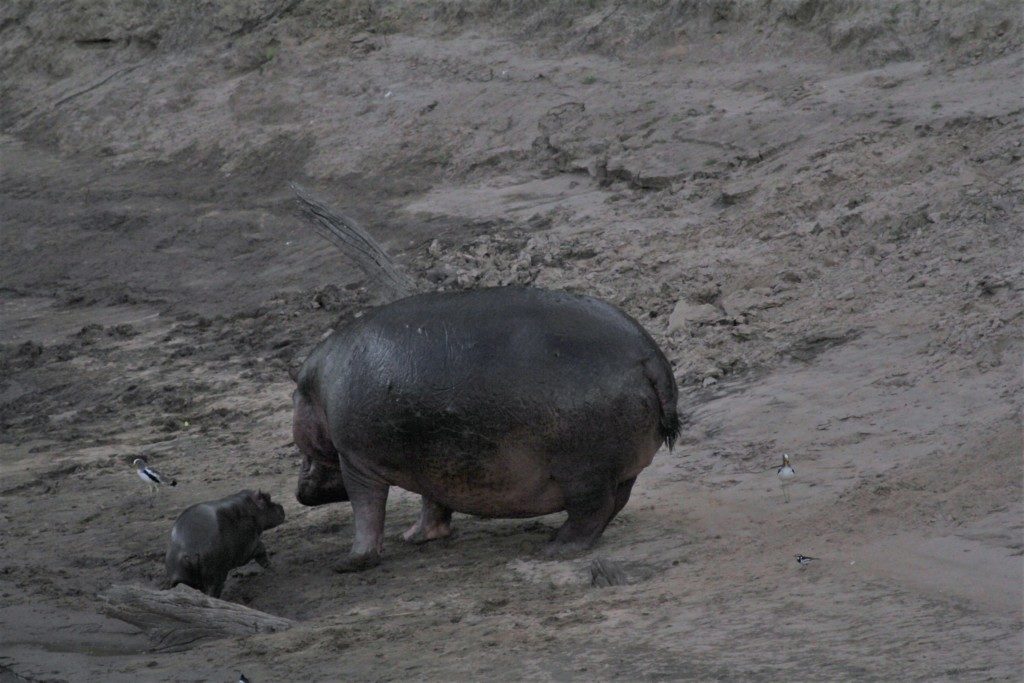 We continued along the river to see the nesting areas for the Bee-eaters.  In season, this is where you find the striking Carmine Bee-eater.  At least we did see some White-fronted Bee-eaters, which are also very lovely birds!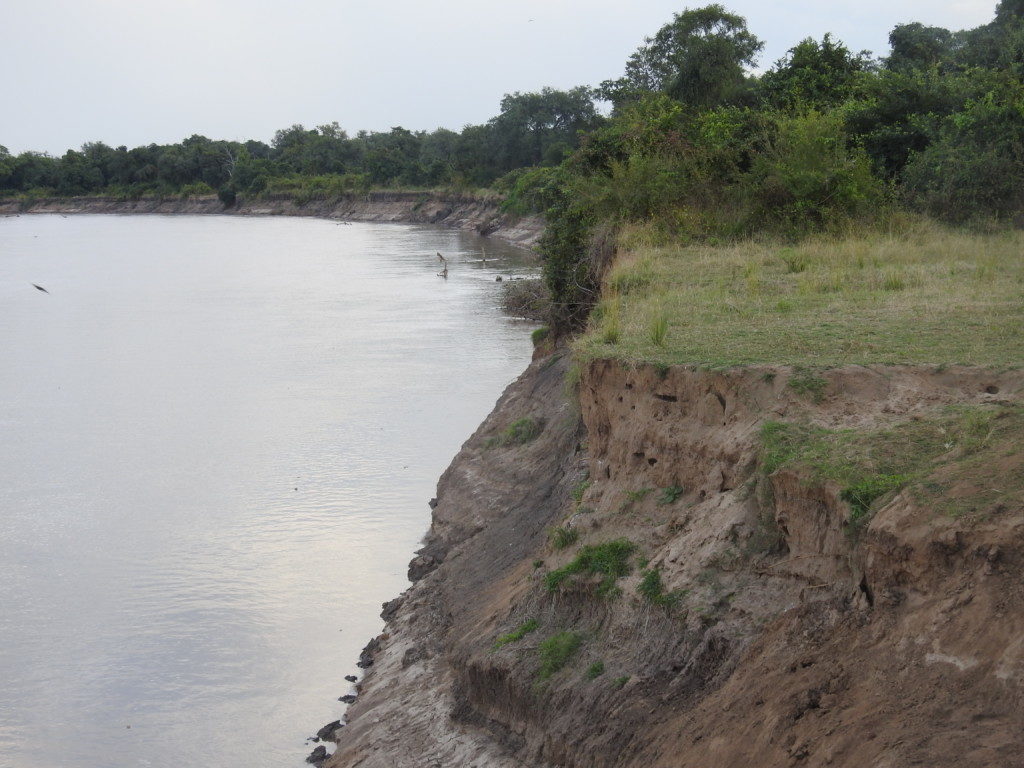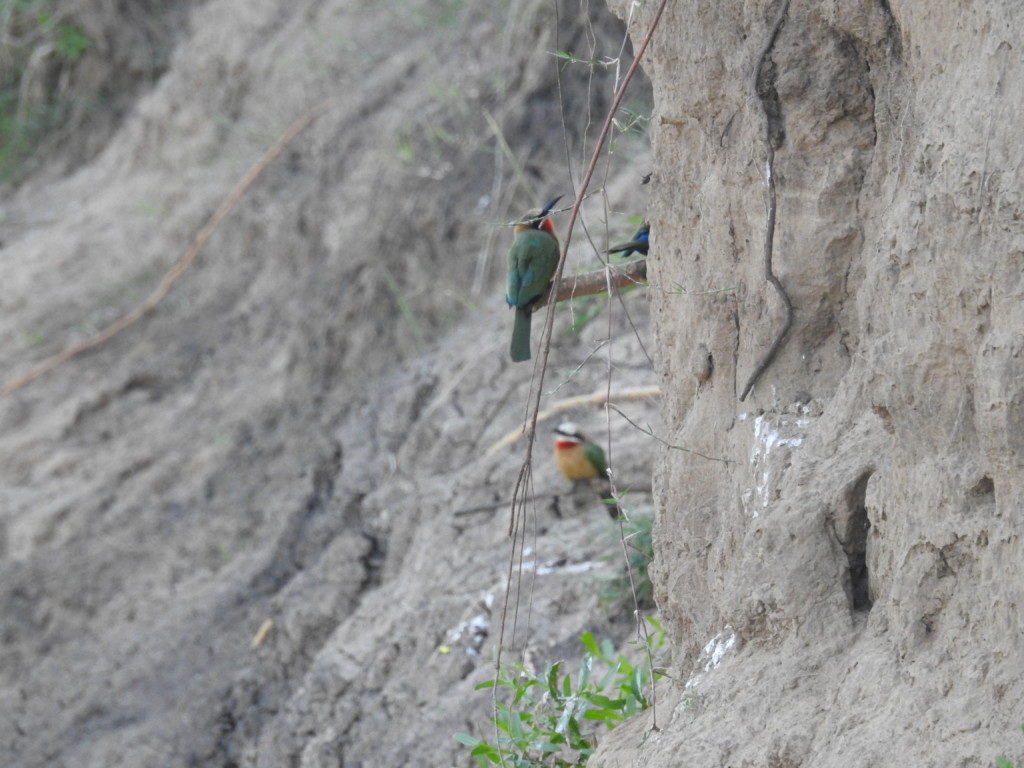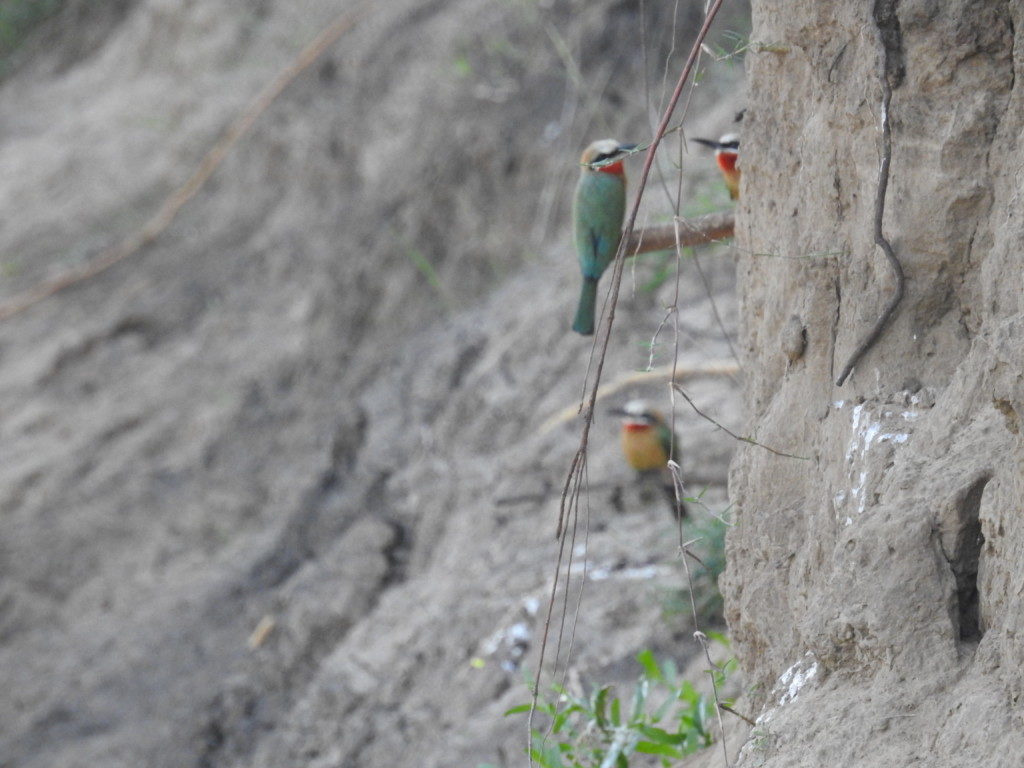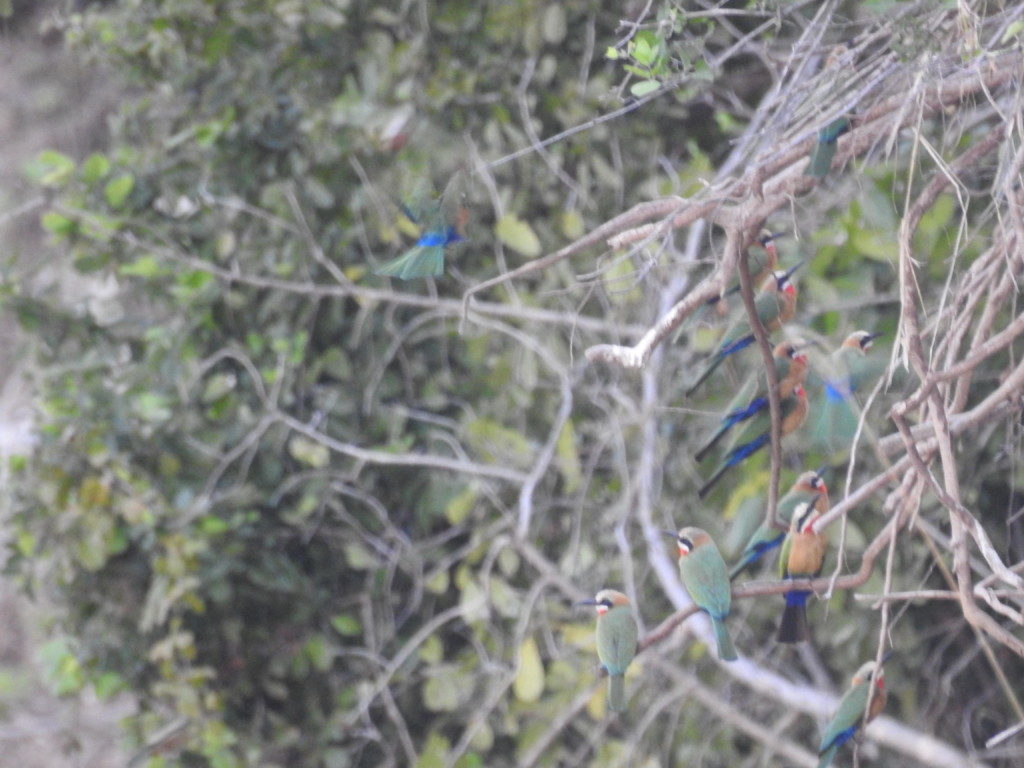 We hit the rush hour traffic.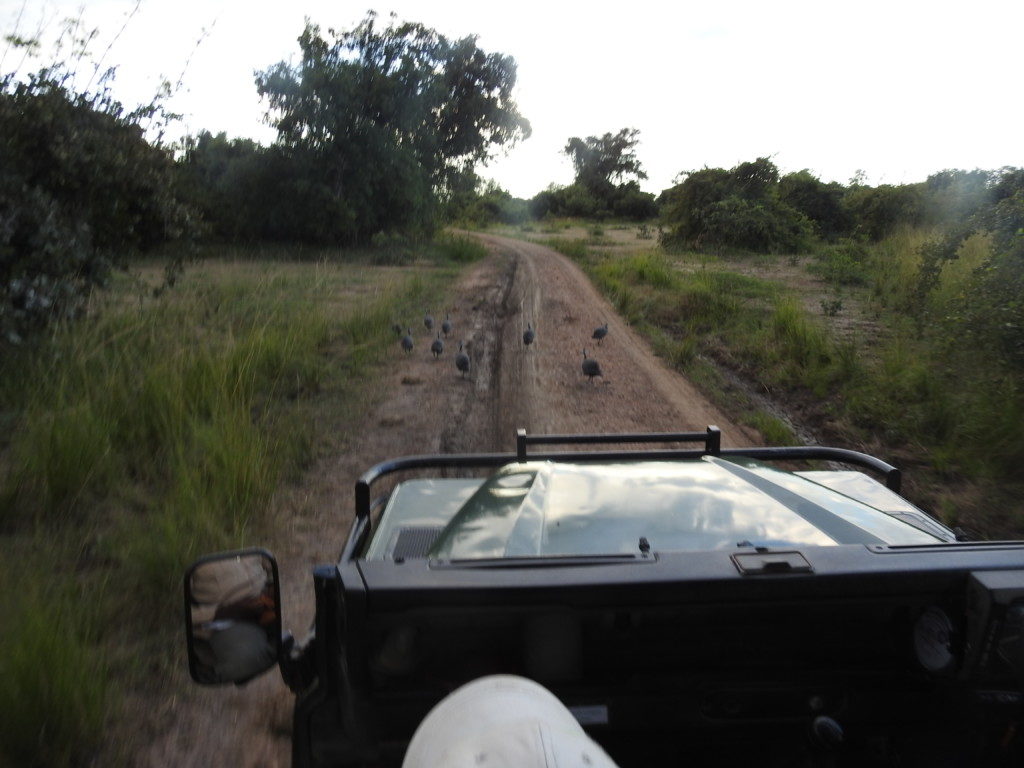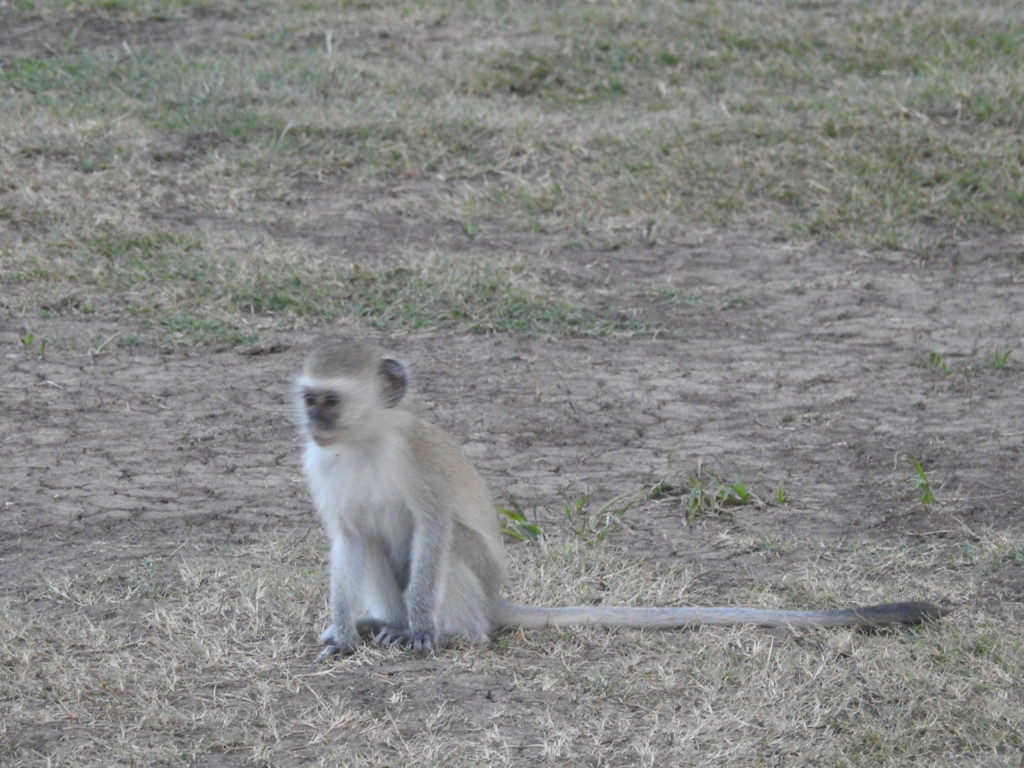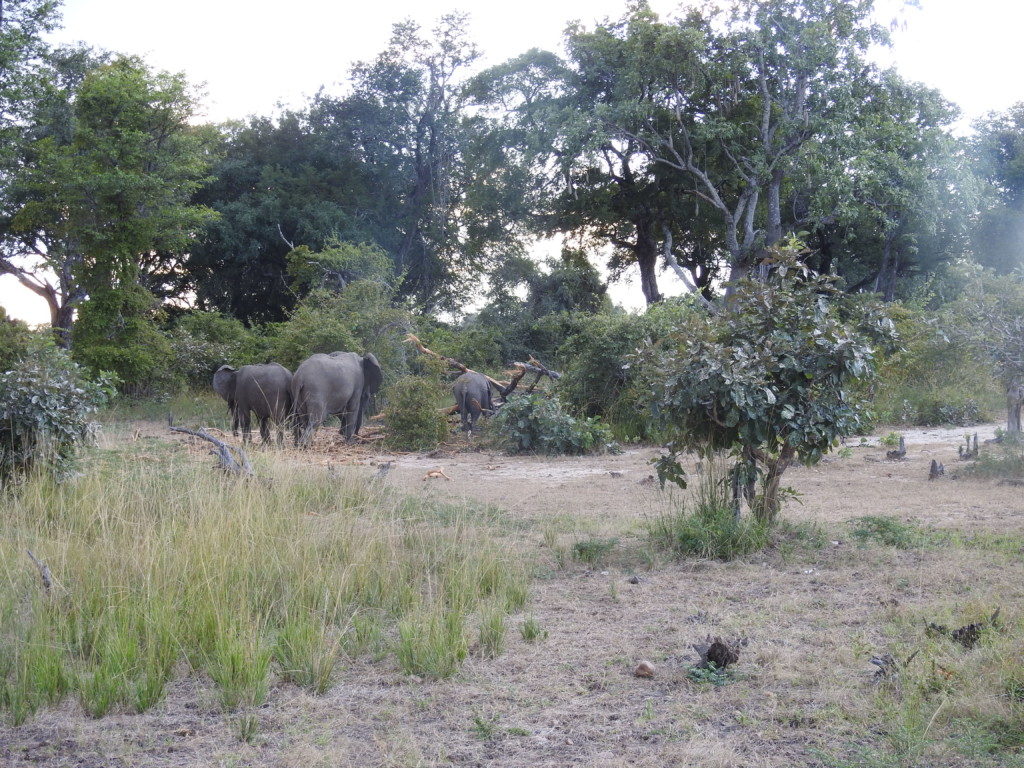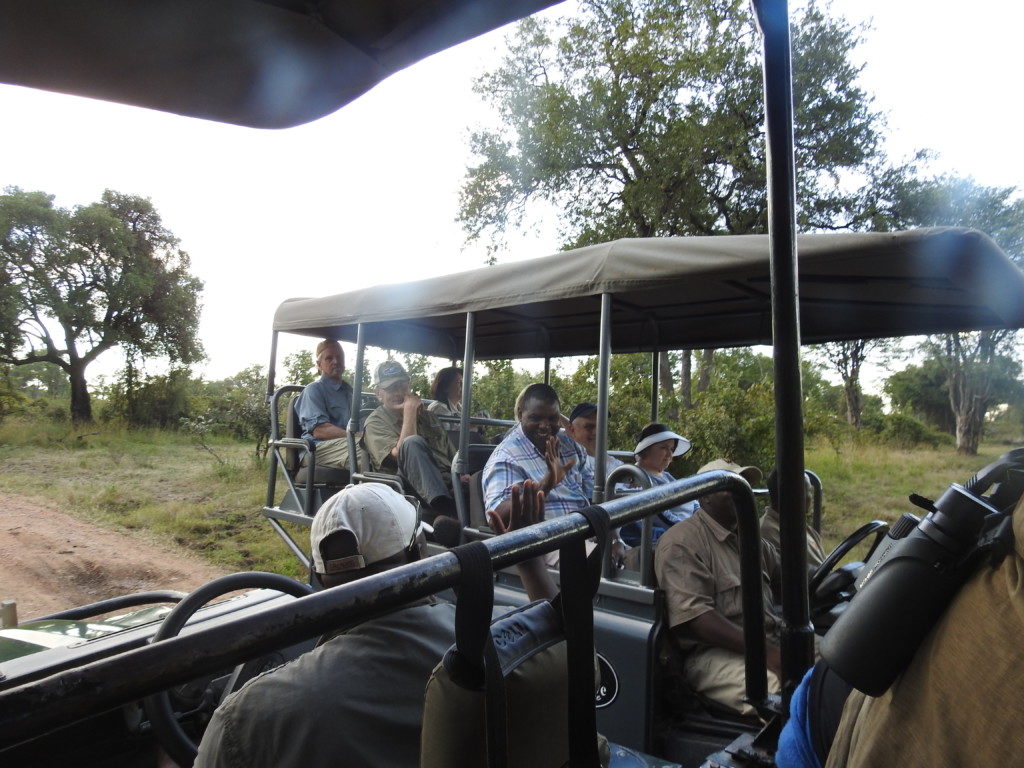 Here we see a dead crocodile that has been pretty well picked over.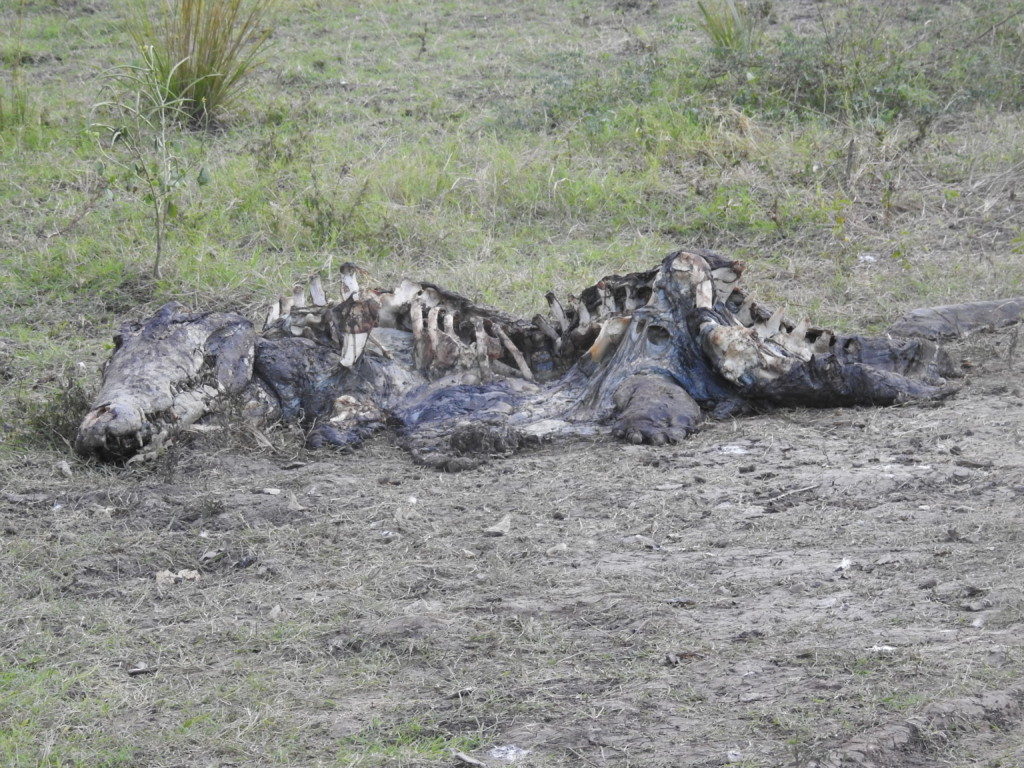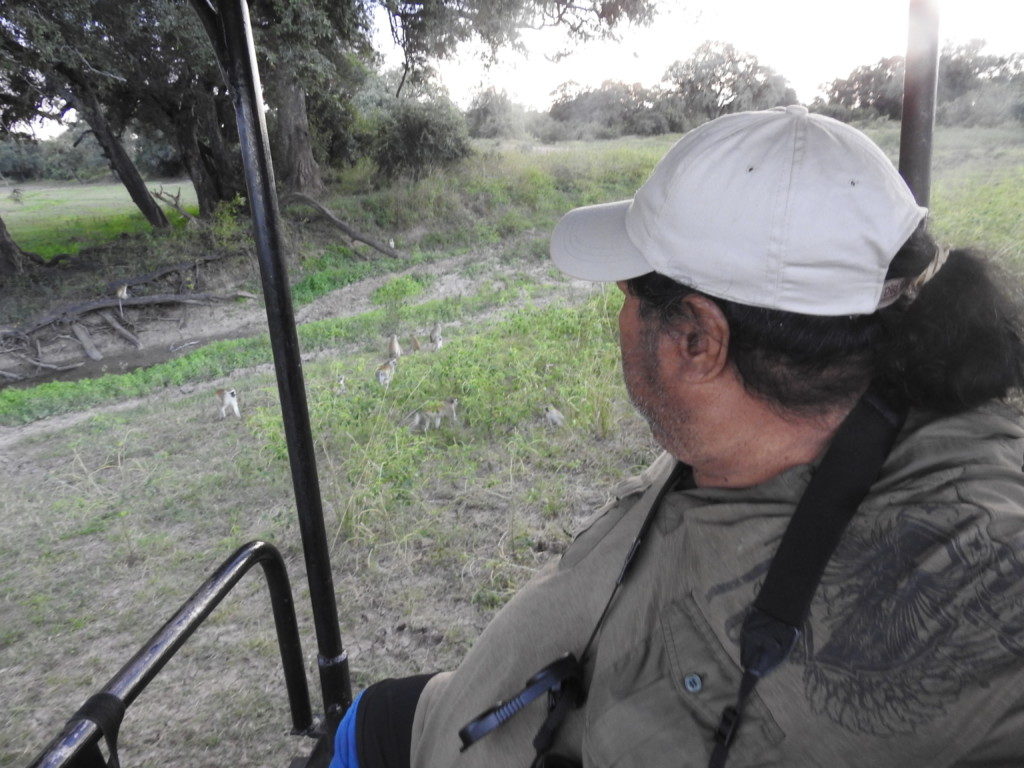 Time for the traditional sunset viewing and snack.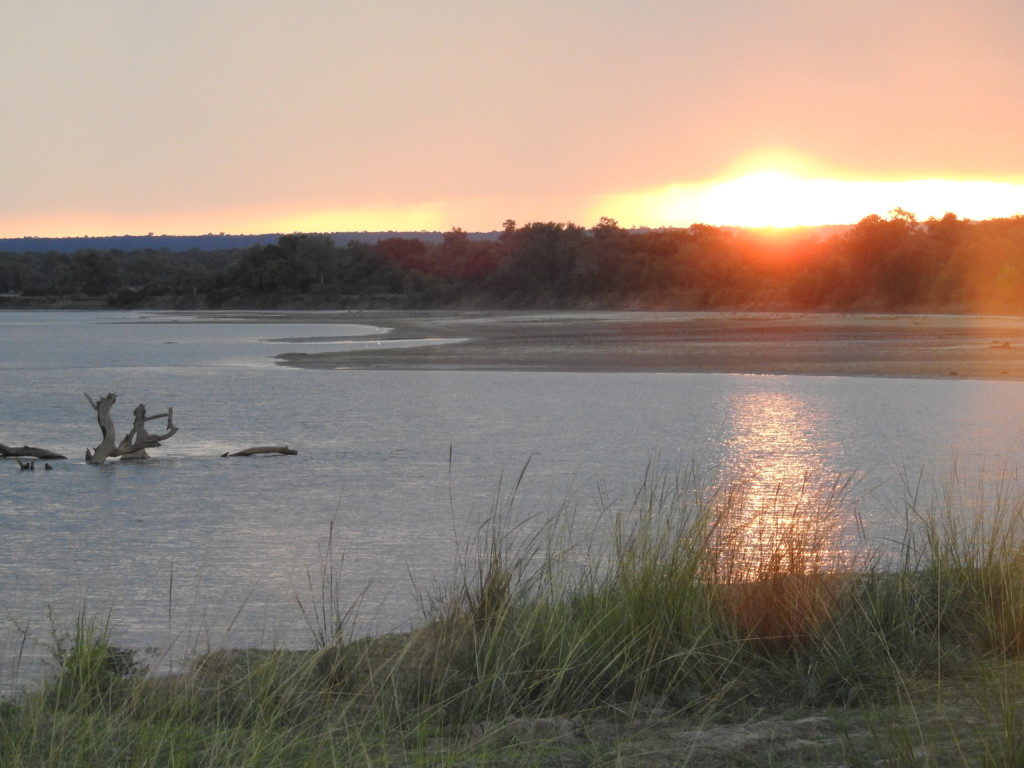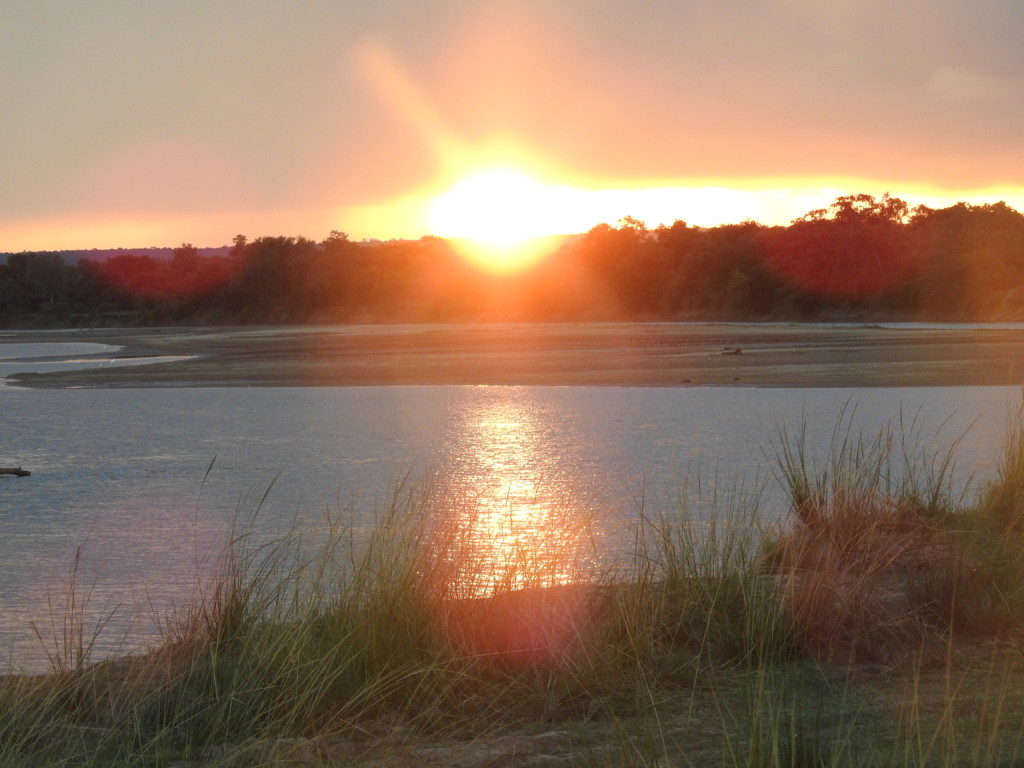 This is where I had been sitting in the truck for all the drives, except I did get shotgun on the first morning drive.  Take careful note of how open this vehicle is.  Nothing to prevent an animal from jumping inside if it wanted to.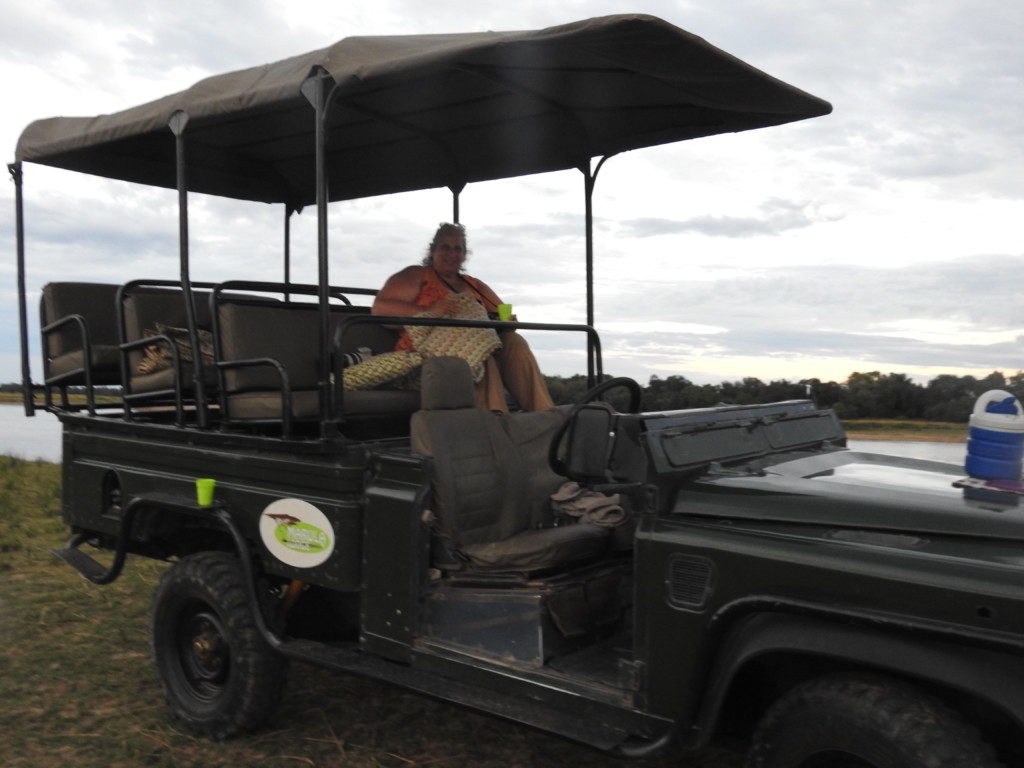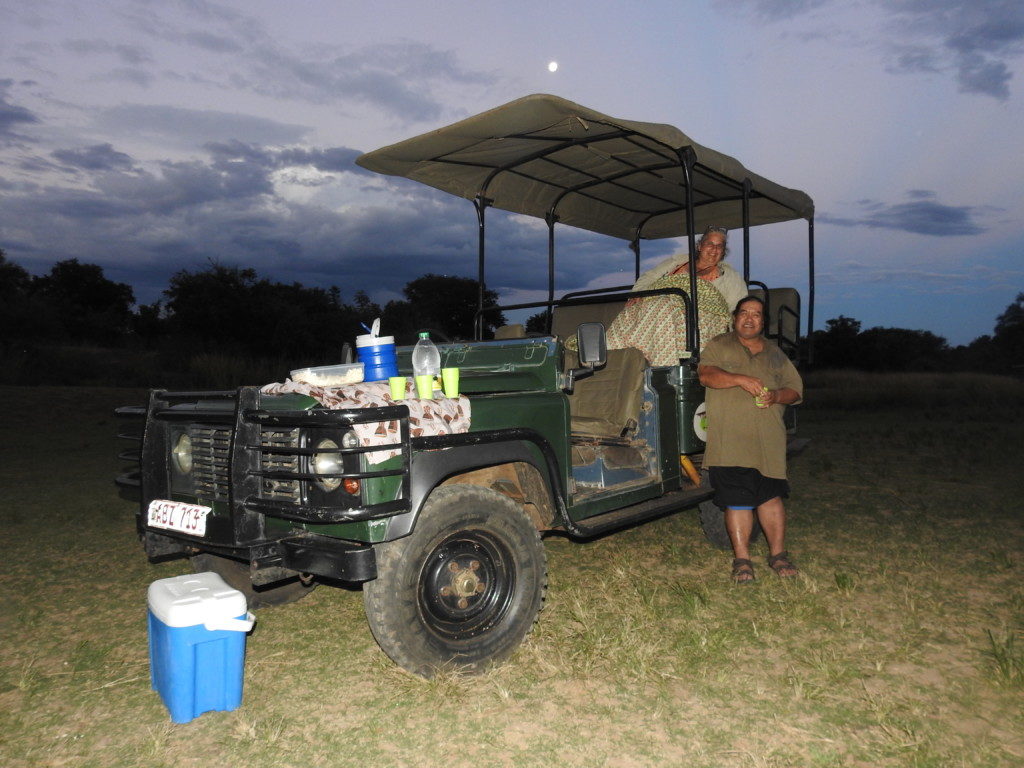 A lonely Fish Eagle looks for one last meal before bedtime.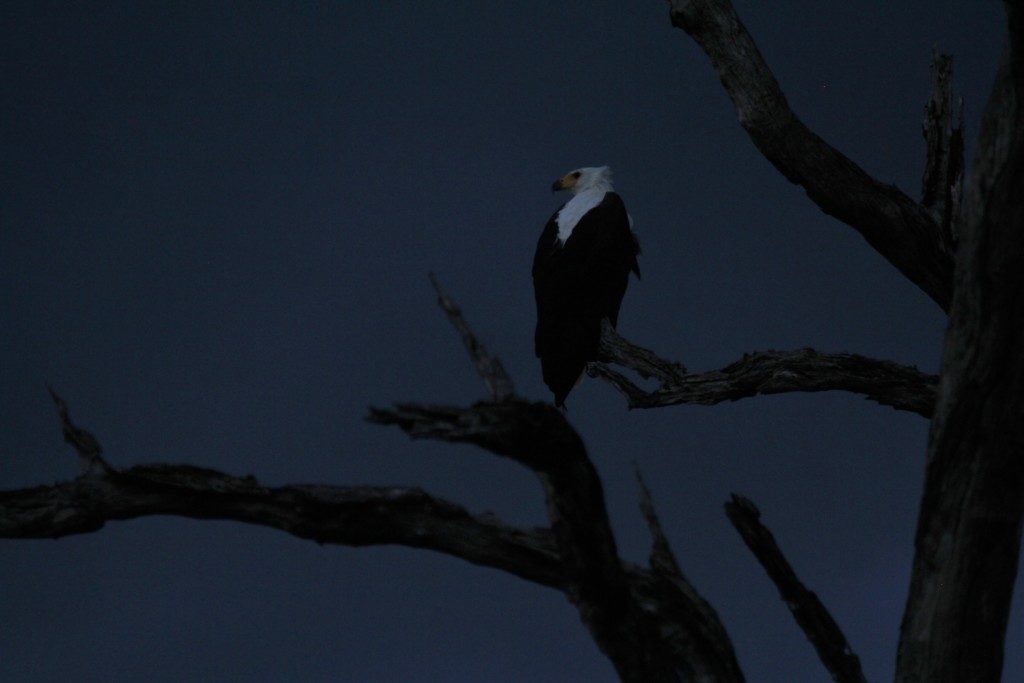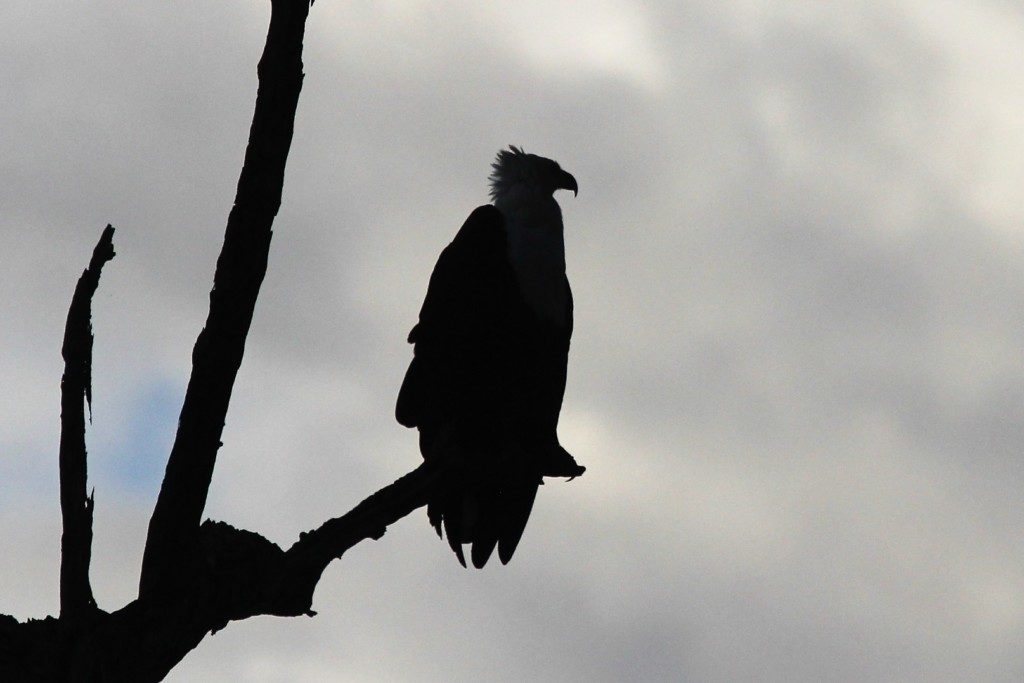 It does get dark very quickly once the sun sets.  The nocturnal animals were coming out eager to find food.  We returned to the dead crocodile and found a hyaena chowing down.  Yuck!
Notice the glowing eyes from the spotlight, this is how they spot animals in the dark.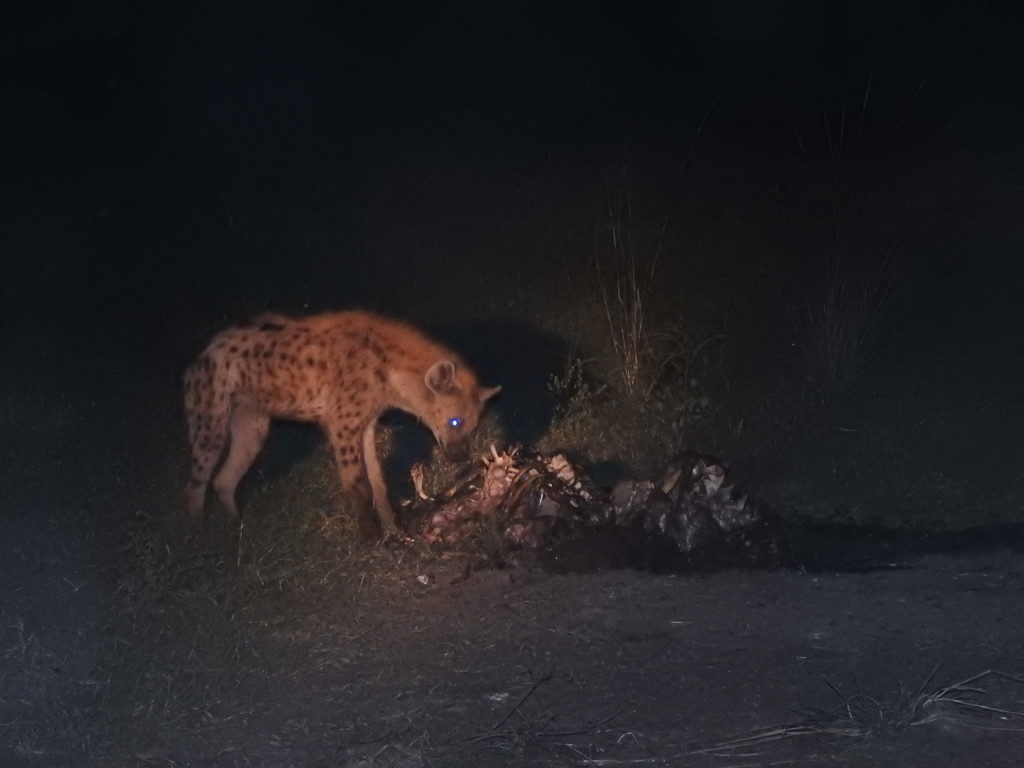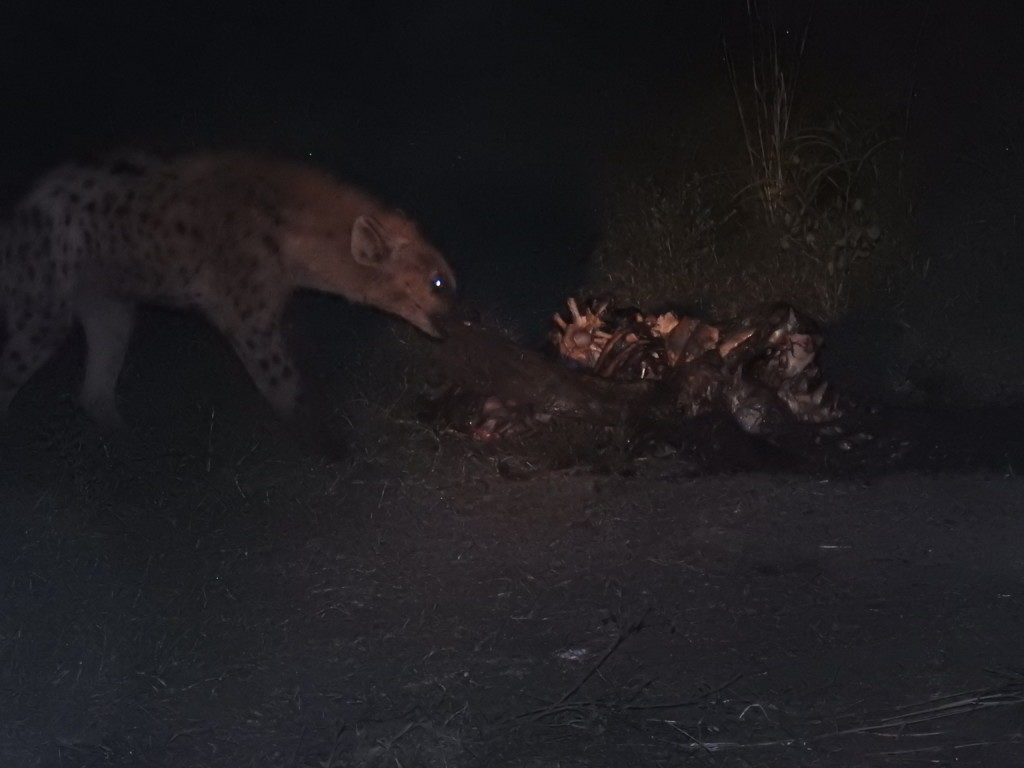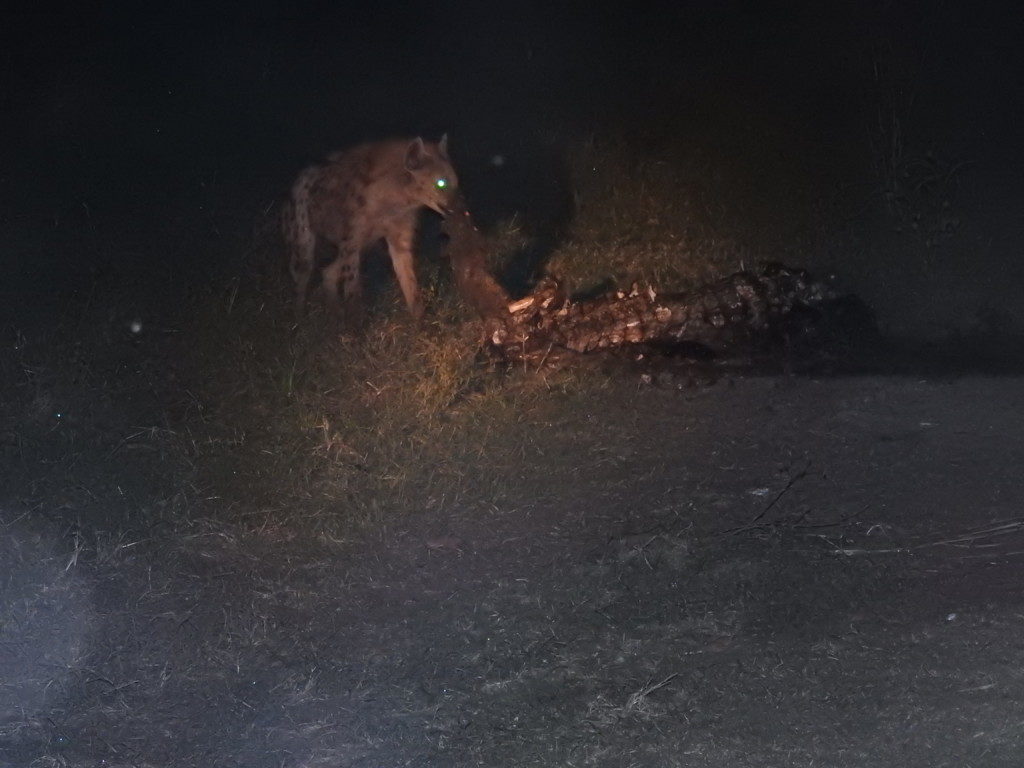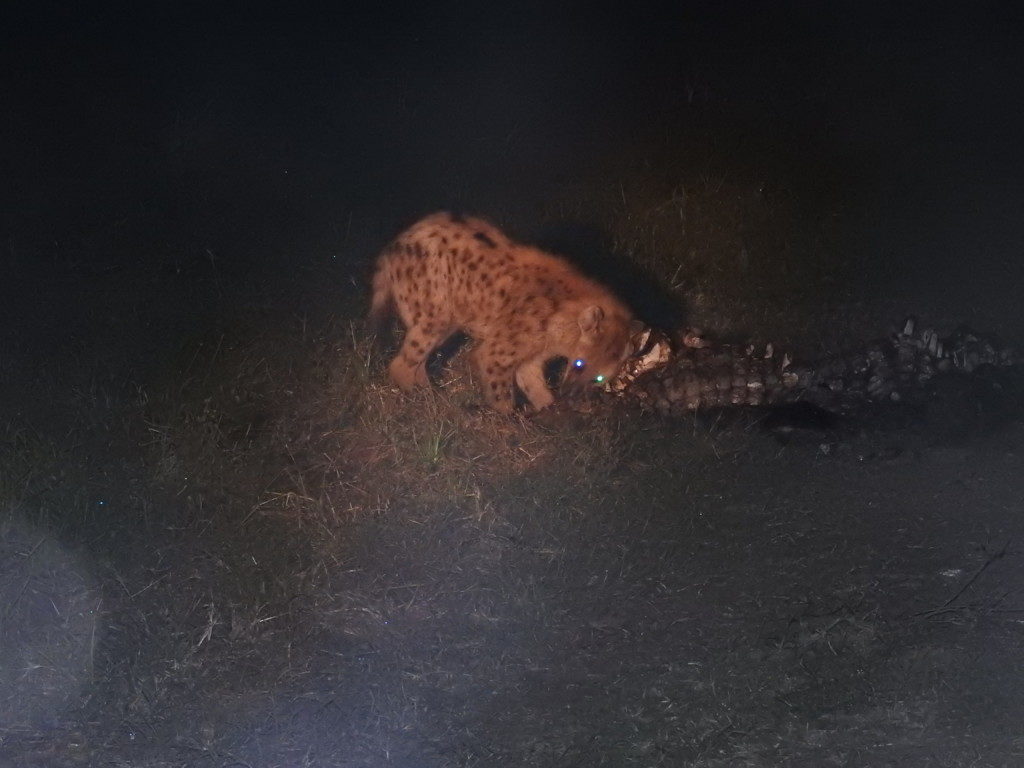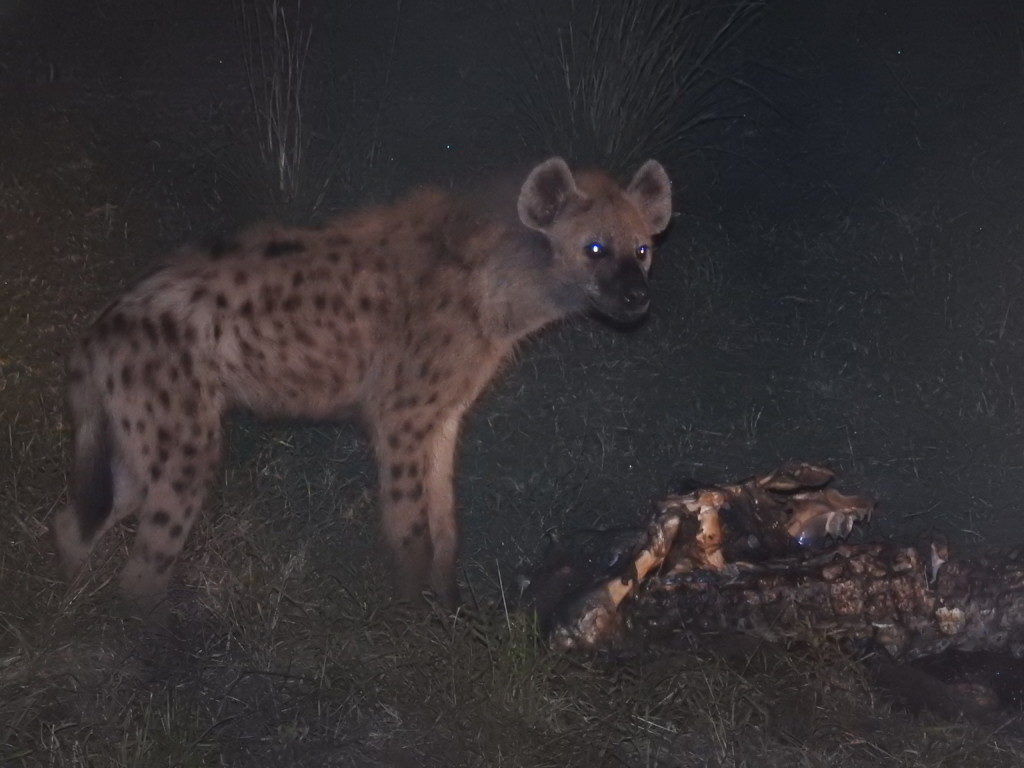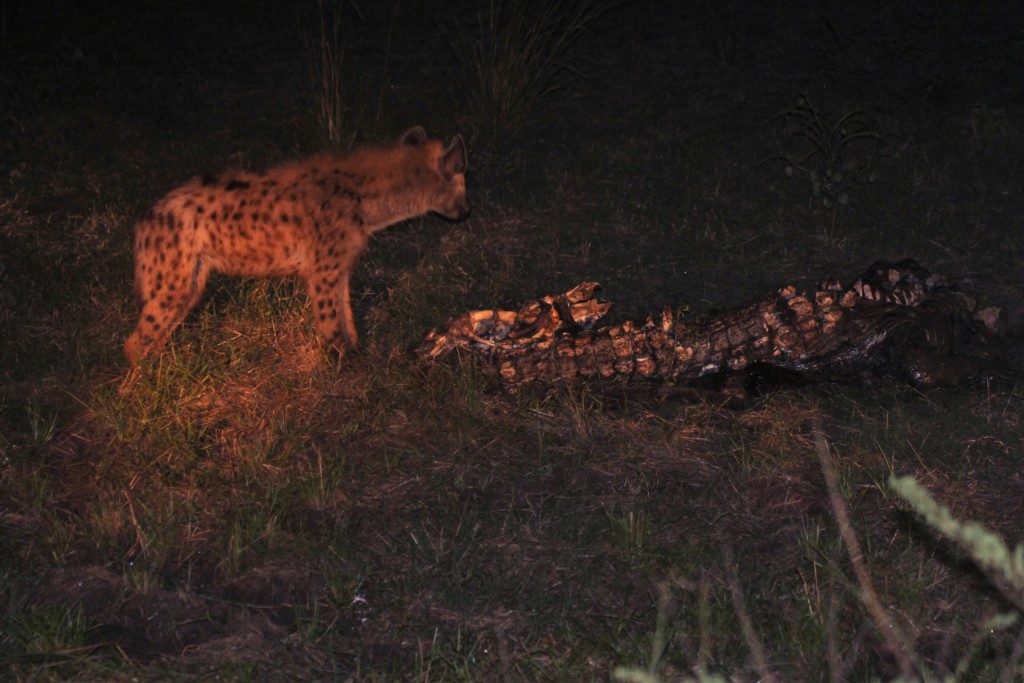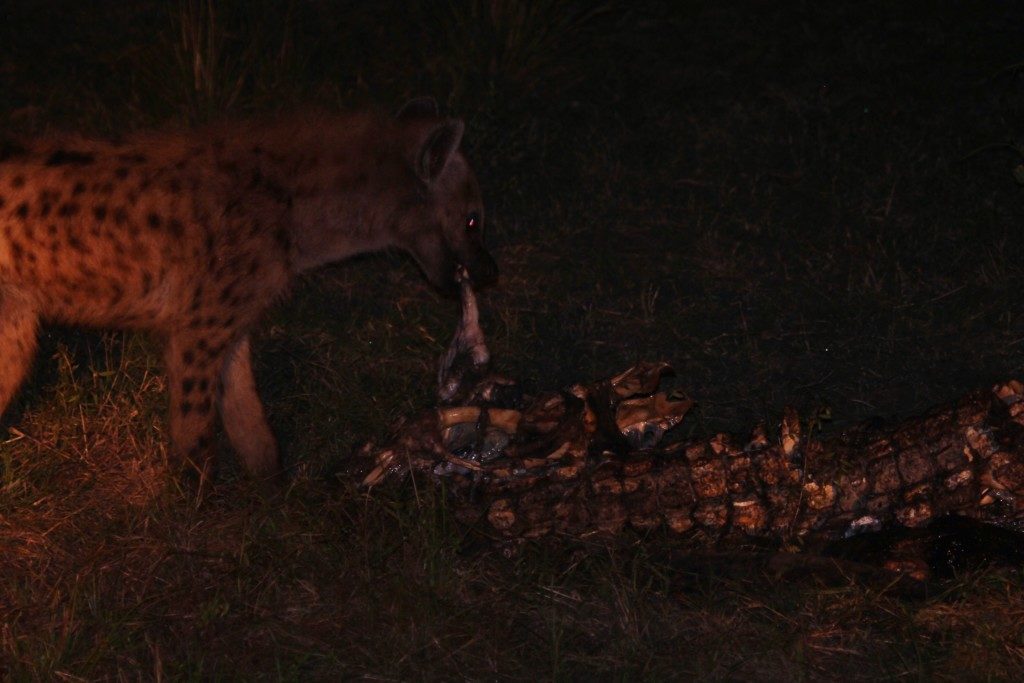 I hope this rabbit doesn't become someone's dinner!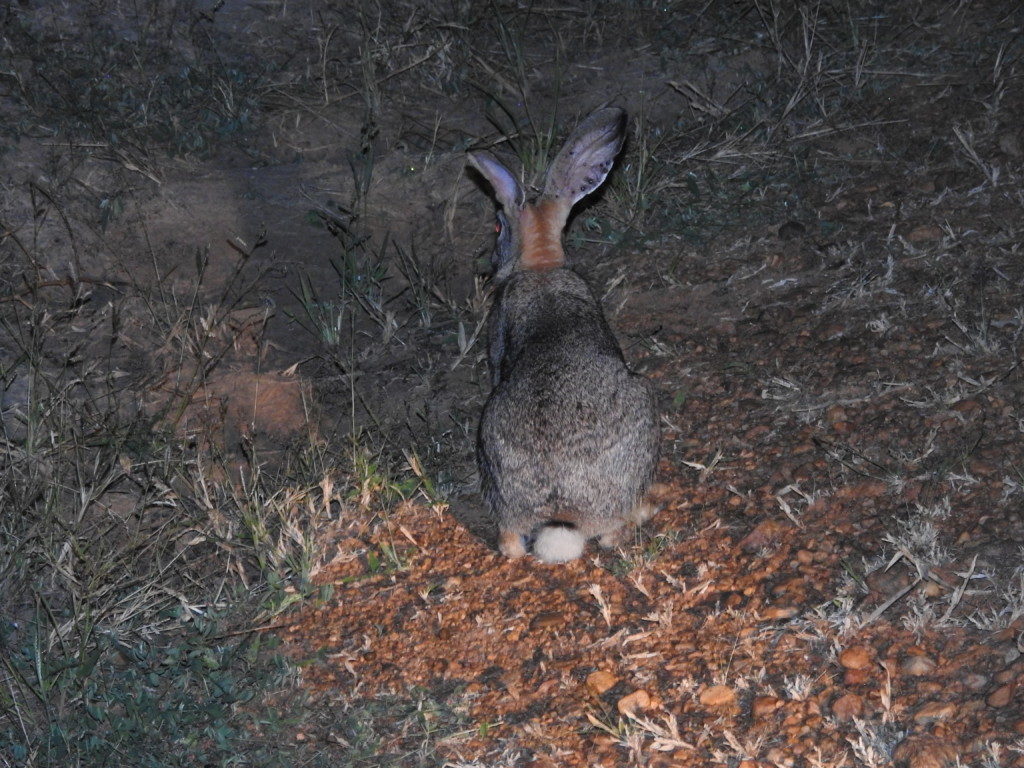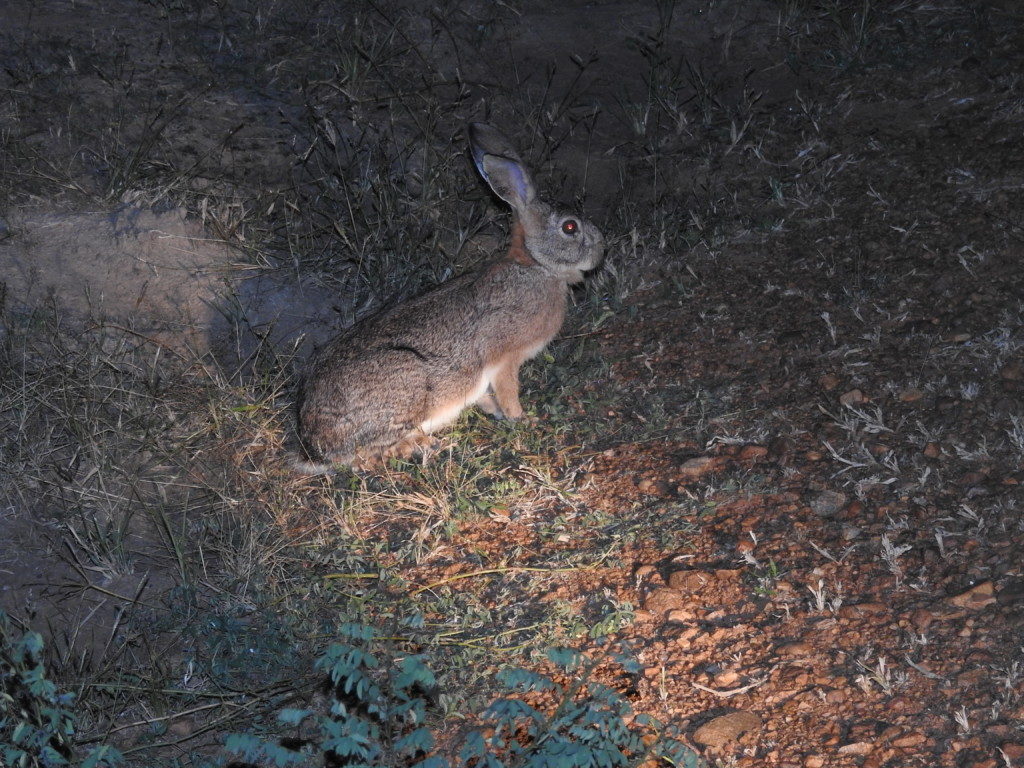 Do our butts look big in this?
And then it happened.  Out of nowhere, a pride of lions was spotted.  We were the first truck to find them and had them all to ourselves for quite a while.  Remember how open the truck is?  Well take note of how close we were, I got the mirrors in on purpose.  There we were, basically room service for these hungry lions!  The guide told us to stay quiet and keep our hands and bodies inside the vehicle.  My heart was beating rapidly as I realized that they could leap inside anytime they wanted for a nice human buffet dinner.  The logical part of me was saying that the guide sees this all the time and wouldn't have come so close if there was any real danger.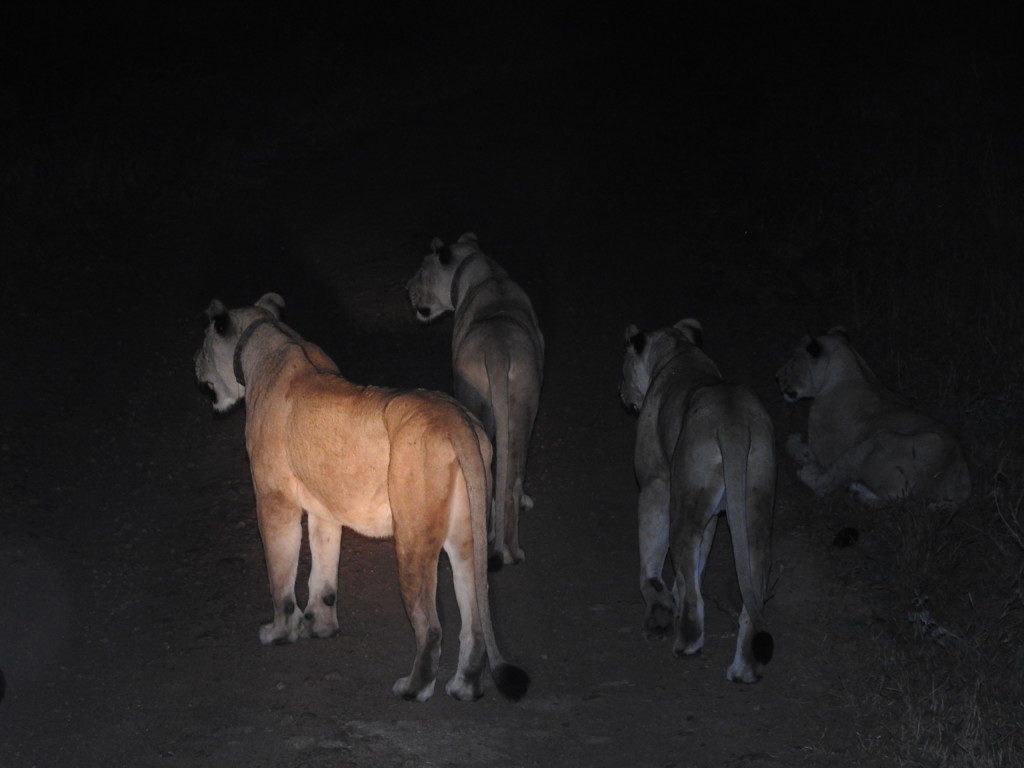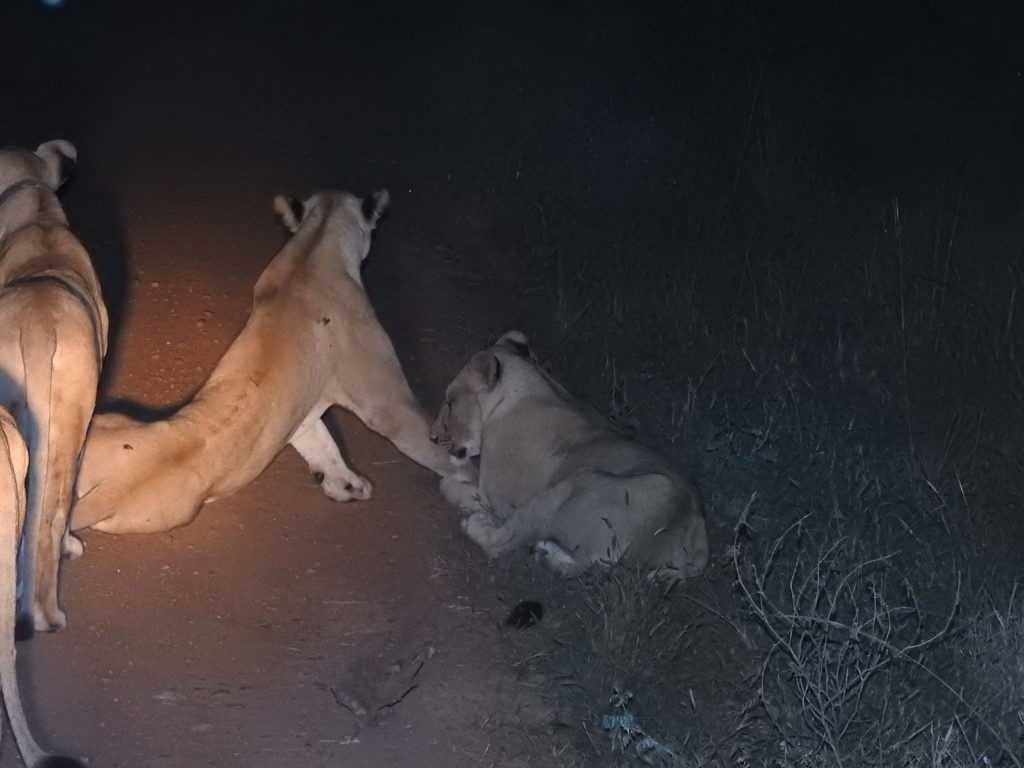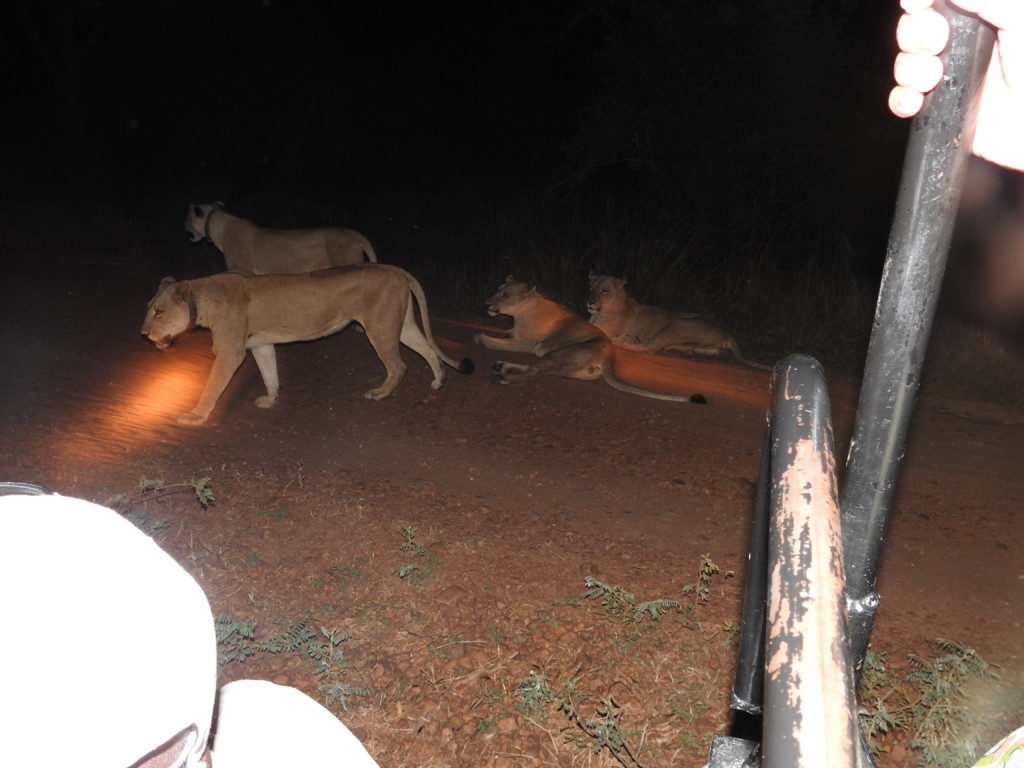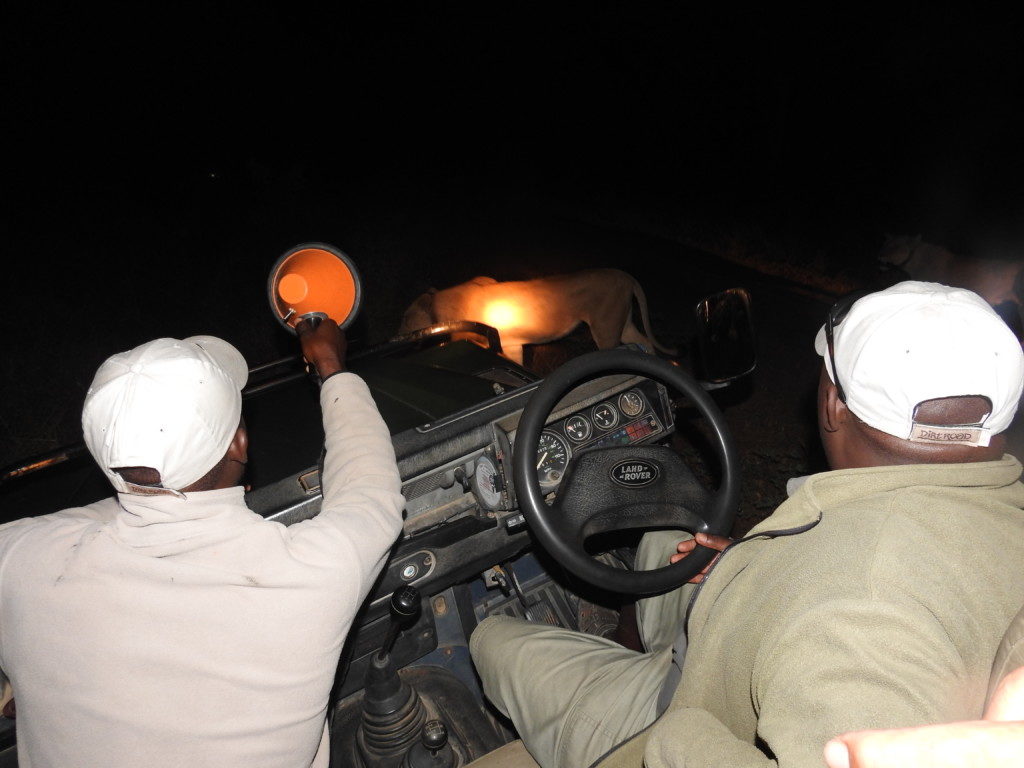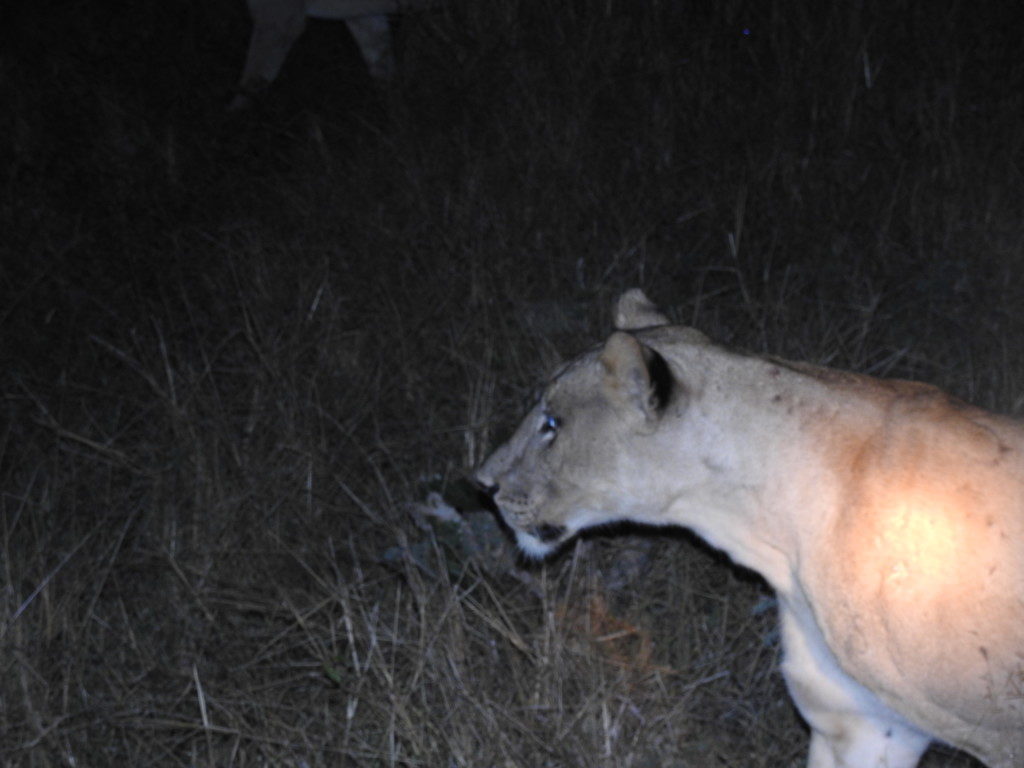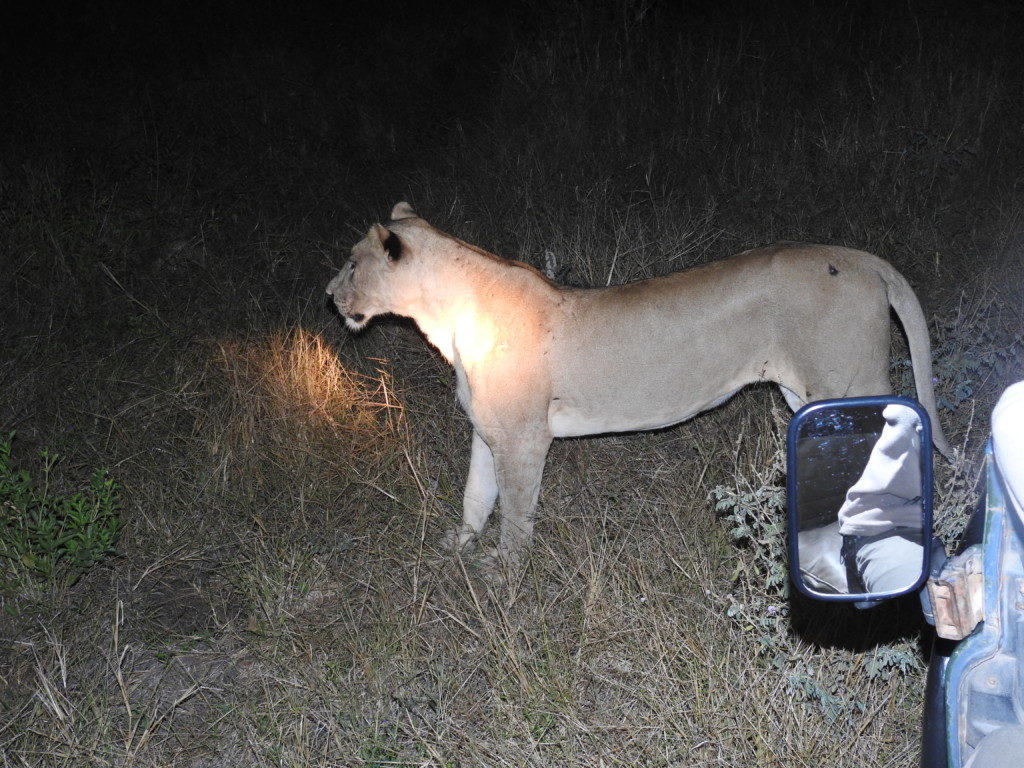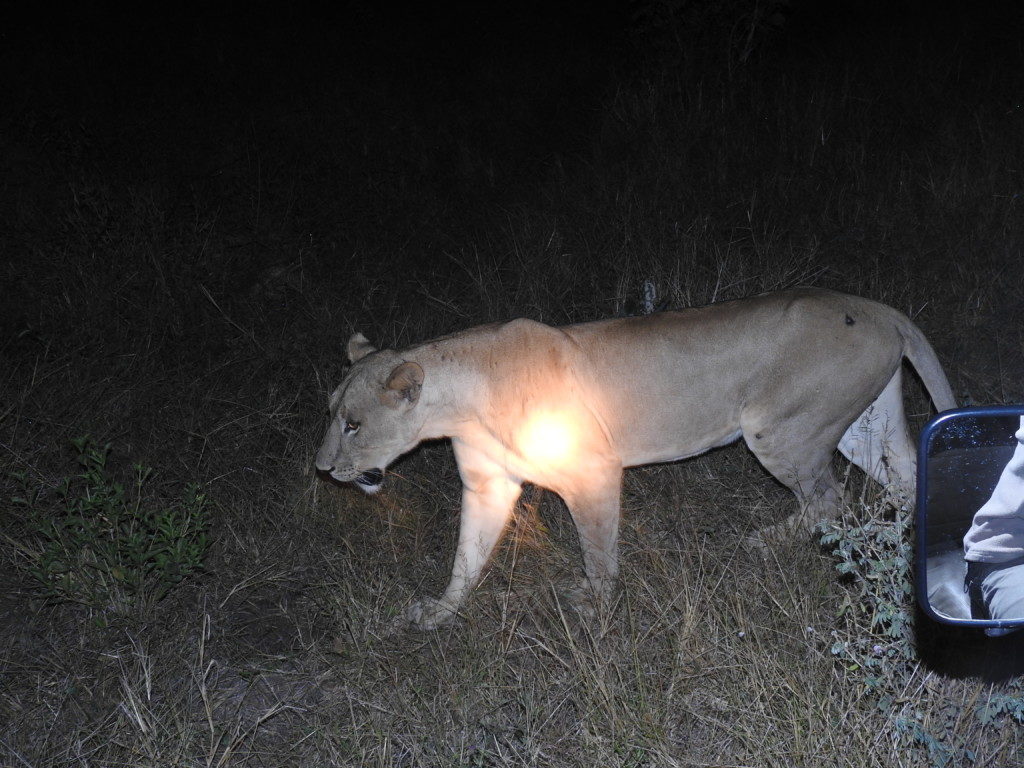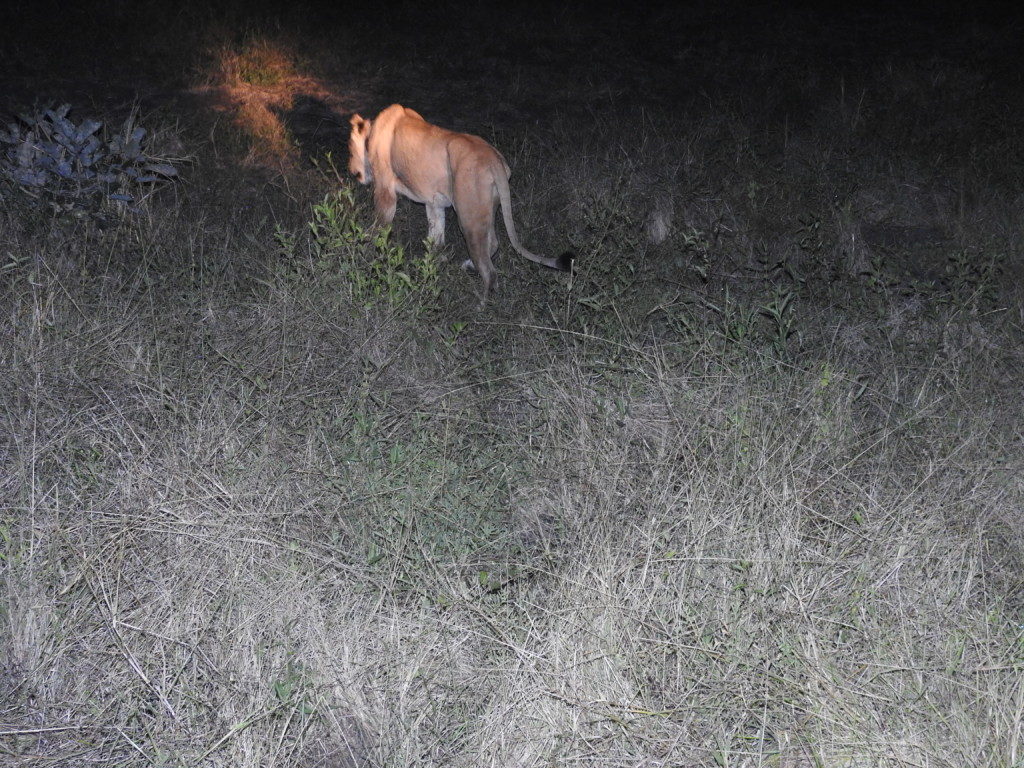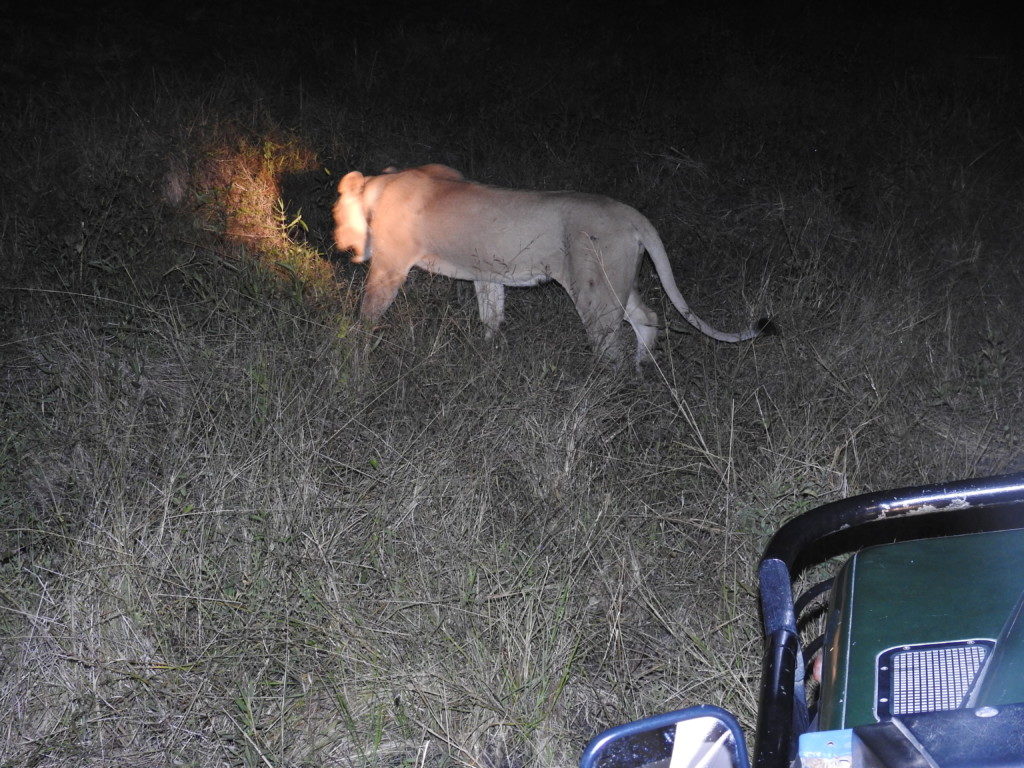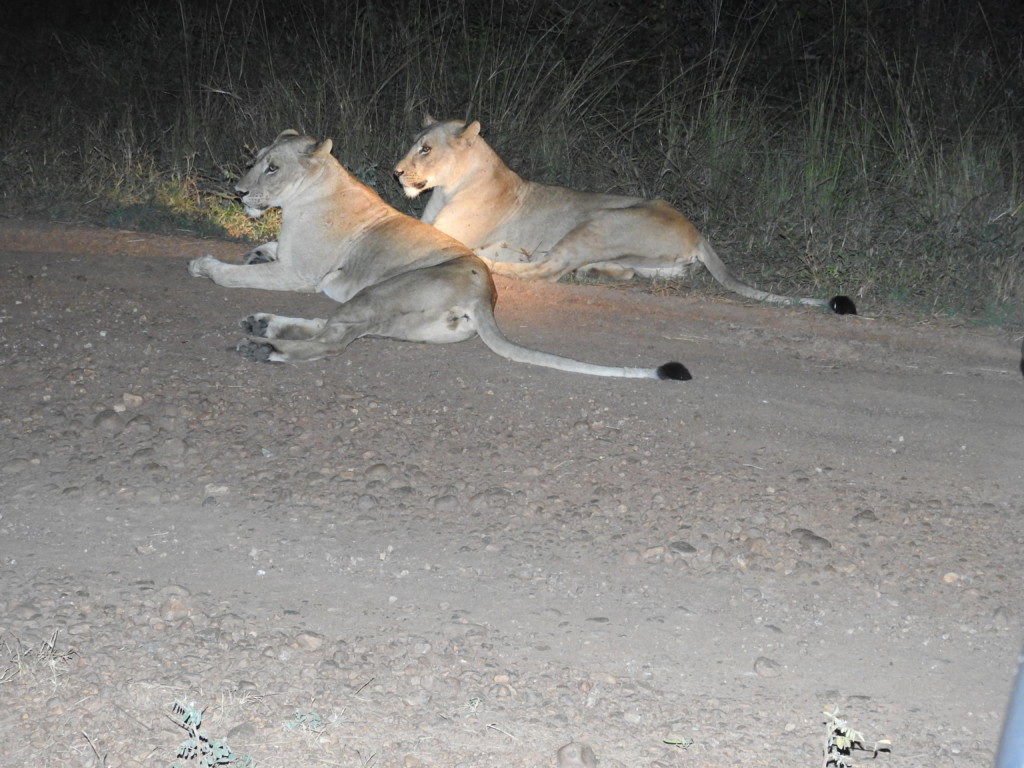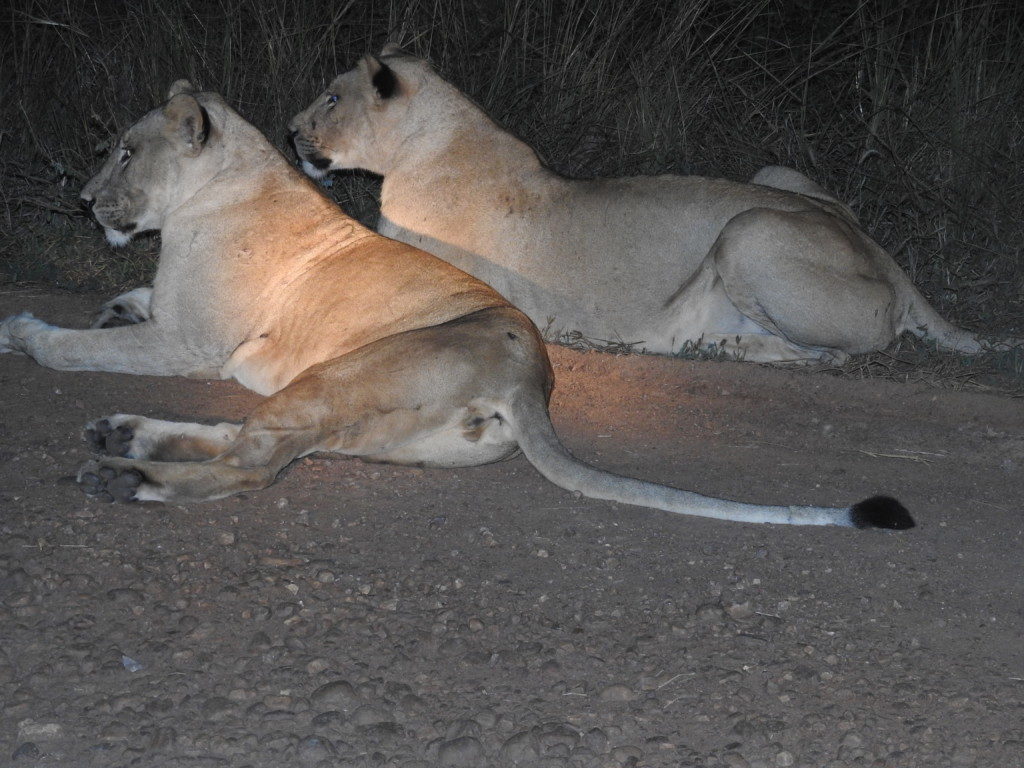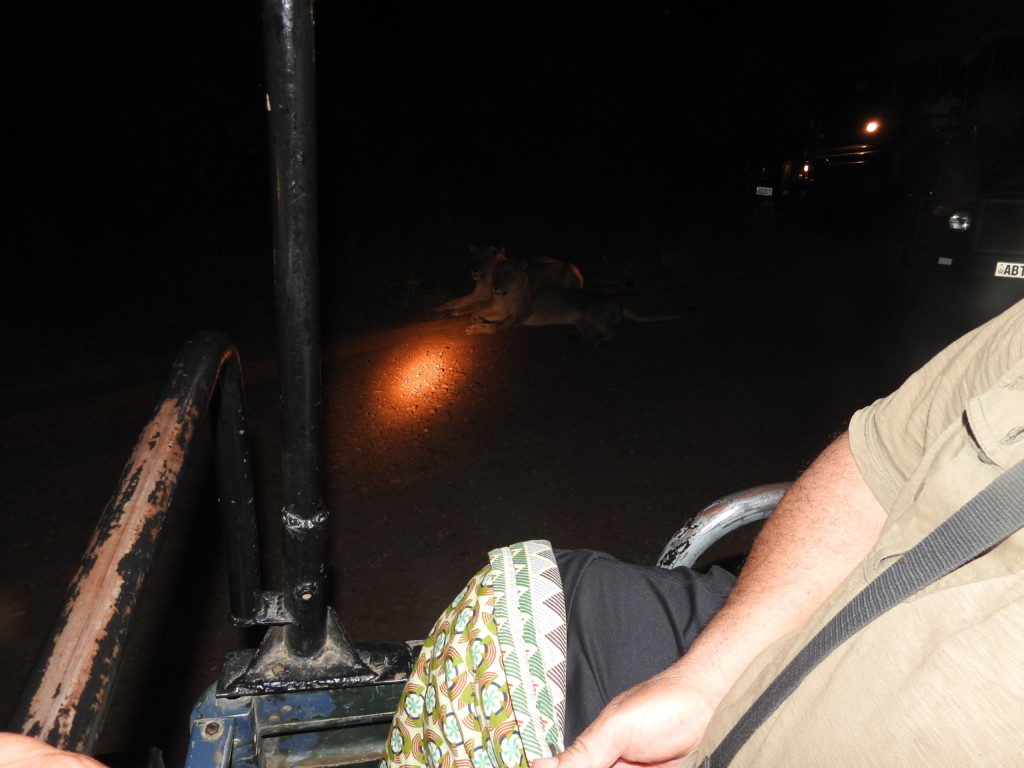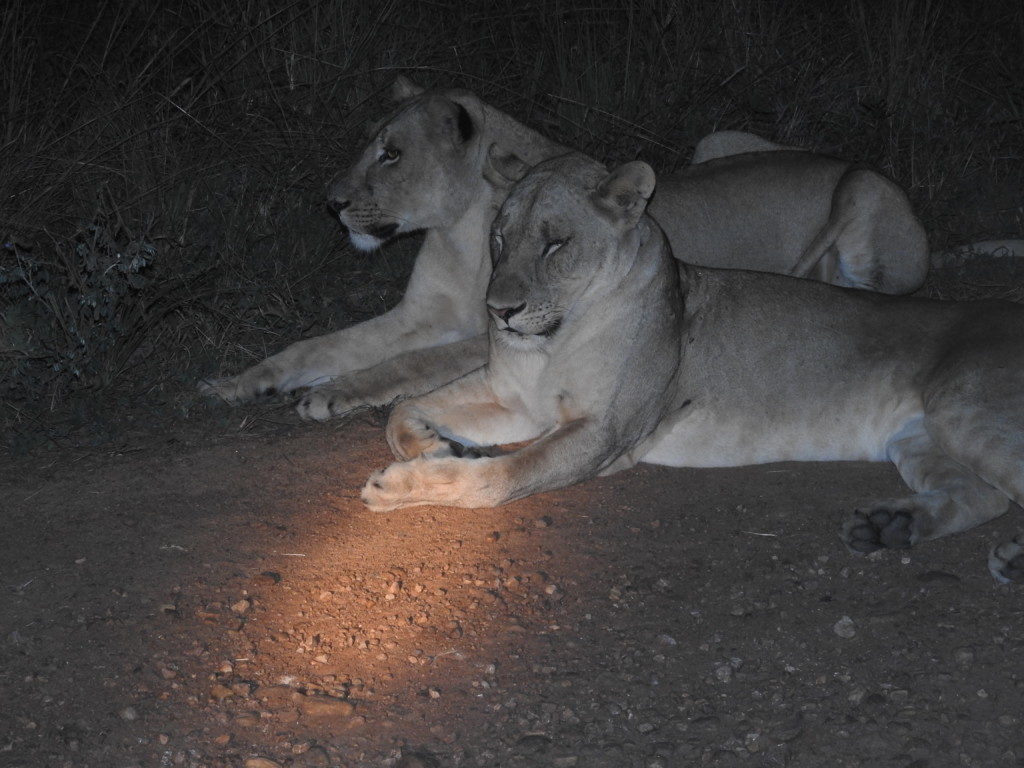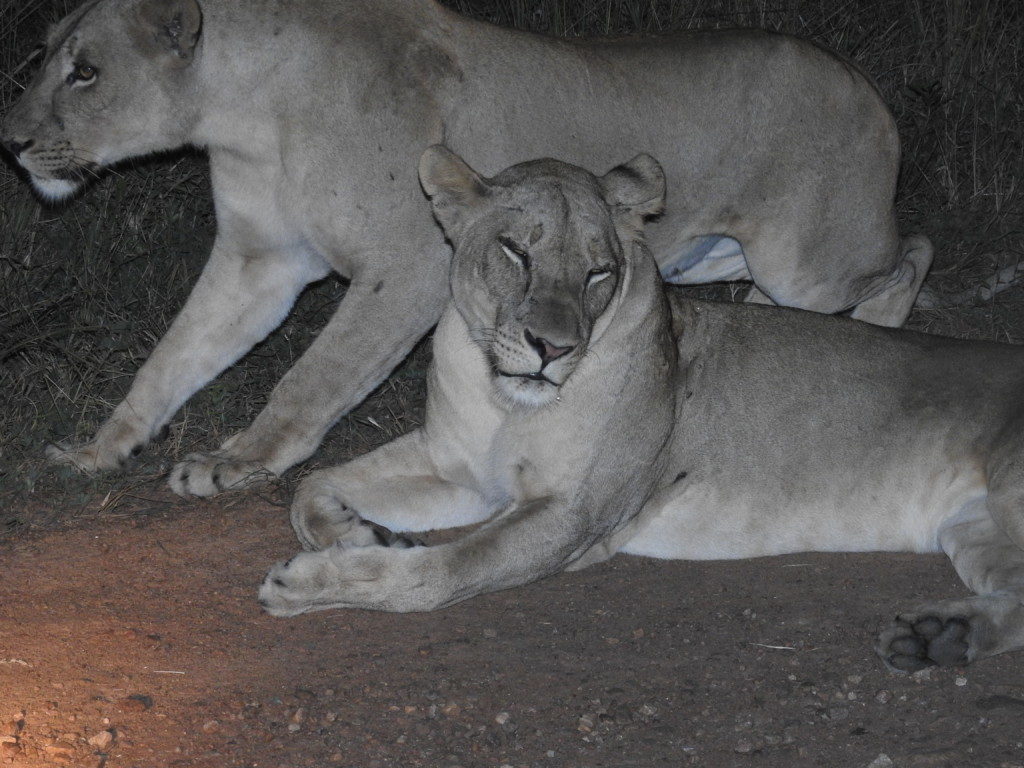 This last one seems to be saying, "Yeah, I know I could eat you but I'm going to let you go instead".
What a way to finish an amazing stay at the South Luangwa National Park!