In Australia we have two main supermarket loyalty programs – Flybuys (Coles & partners) and Woolworths Rewards.  Both of these can earn you valuable points that can either be redeemed for shopping vouchers in $10 increments or transferred to airline programs.
WHAT THEY HAVE IN COMMON
 Both earn a base value of 1 point per $ spent in the supermarket.
Both allow you to redeem 2000 points for one $10 shopping voucher which is stored on the card for use when you shop.
Both have airline partners where you can redeem 2000 points for 870 airline miles.  Woolworths has Qantas and Coles has Virgin Australia plus Etihad where you redeem 10,000 Flybuys for 4000 Etihad.
On the surface, it would appear that it takes forever to get enough points to transfer to the airline to get an actual flight.  $2000 spent in the store gets 870 miles.  If a round trip to Fiji costs 36,000 miles, then you would have to spend $84,000 in the store to get 42 lots of 870 miles which could be exchanged for 36.540 miles.  Pretty daunting, huh?
PLAY THE PROMOS STRATEGICALLY
All is not lost!  Both supermarkets have gotten very competitive with shopping promos lately.  You can find these promos on shopping dockets, in your junk mail and sent to you by email or sometimes by snail mail.  Here is what they look like.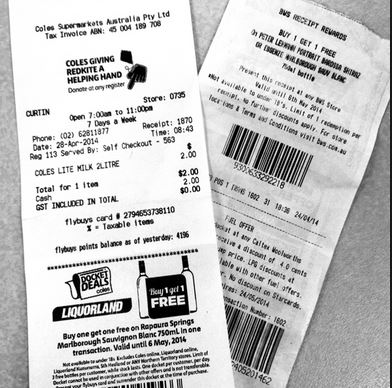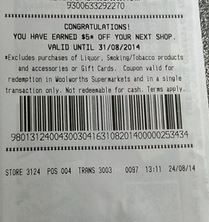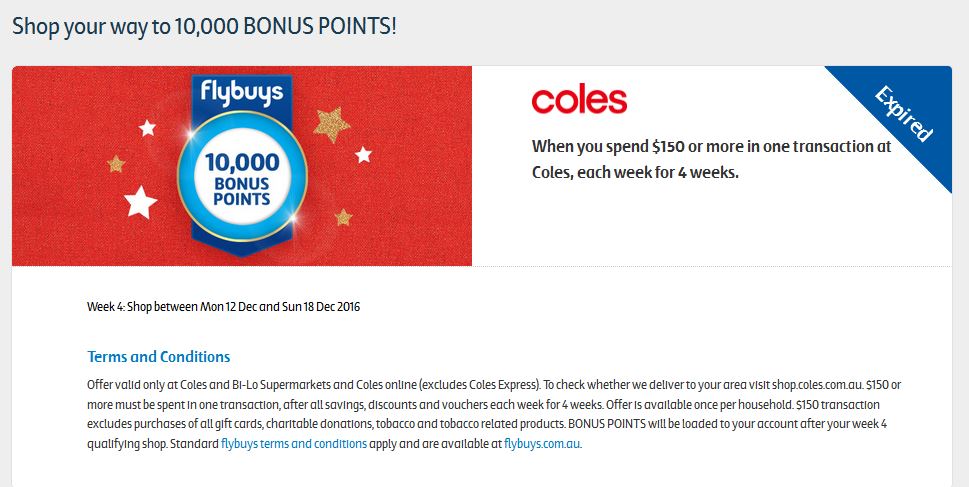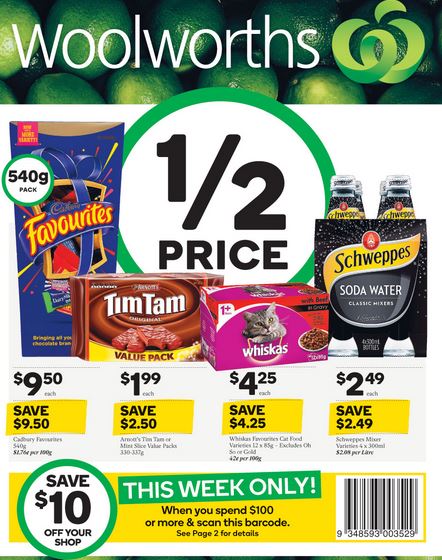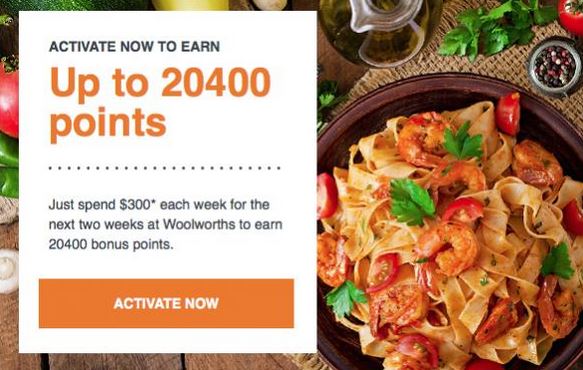 Be sure to activate the email promos and bring the docket ones to be scanned!  If a Woolworths offer is for $10, this comes in the form of 2000 points which you can choose to transfer to Qantas.  Spending $100 on groceries is pretty easy and much better than spending $2000!  You can always stock up on non-perishable items like cleaning supplies, packaged goods and soft drinks, especially when they do the half price deals.
Do they work?  Well have a look at my earnings just for the last few months!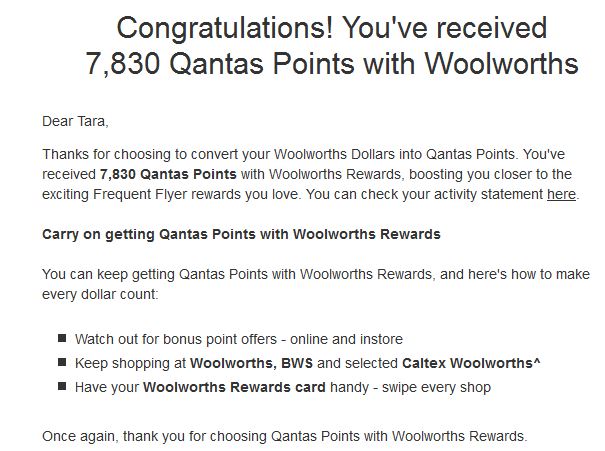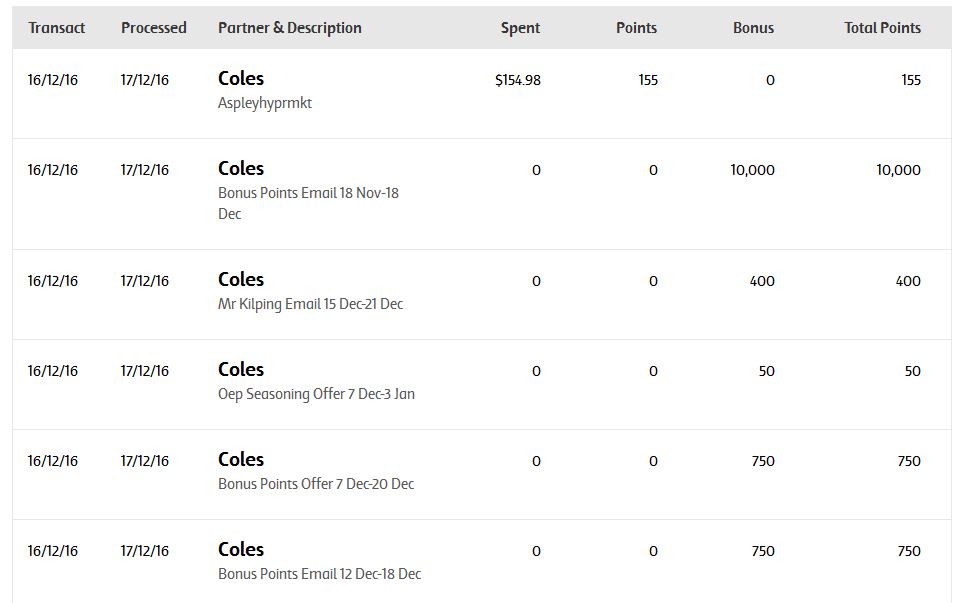 HOW TO SHOP LIKE A PRO AND GET REWARDS QUICKER
 Swap your shopping each week according to which supermarket has the best promos.
  Don't exceed the target by more than a couple dollars otherwise your next target will go up substantially.  I mentally add up the prices as I put things in the trolley and usually come within $1 of the target.
 If the targets start getting too high, then stop shopping at that supermarket for awhile and shop at the other one.  They will make you better offers to lure you back.
 If you have a partner or spouse, have them join Flybuys & Woolworths Rewards.  When your targets are too high, then start using their card for a while.  You can always use the family pooling feature of Velocity & Qantas to get the points in your account or just redeem from their account.
 Pay with an Amex Platinum Edge to get 3 Membership Rewards per $.  If you don't have one, I would appreciate if you use my referral link which is on my review of the card.
 Buy gift cards for other things you need at supermarkets (Bunnings, JB-Hifi, clothing stores, etc) but DON'T scan your rewards card or your next promo target will go up substantially!  I learned this the hard way when we renovated the bathroom last year and I bought heaps of Bunnings cards at Coles which made my monthly average go way up and my next goal was something ridiculous like "Spend $300 for 1000 bonus points.  Most people's targets will be between $50 – $150 a week.  However you do want to buy the gift cards and pay with an Amex Platinum Edge, just don't scan the Flybuys card!  You'll still get 3x on your home renovations rather than the 1x per $ you normally get at Bunnings.