If you have already been to Kruger and think you know everything about visiting South African game parks, think again!   Kgalagadi Transfrontier Park couldn't be more different!  It's located in a very remote part  of South Africa and it takes a couple days to get here if you want to enjoy the trip and not rush it.
Make note of what time the gates open and get in line as soon as possible.  We drove up early from Moloko Kalahari Lodge and were 1st in line.
Foreigners pay a conservation fee of R280 per adult, per day.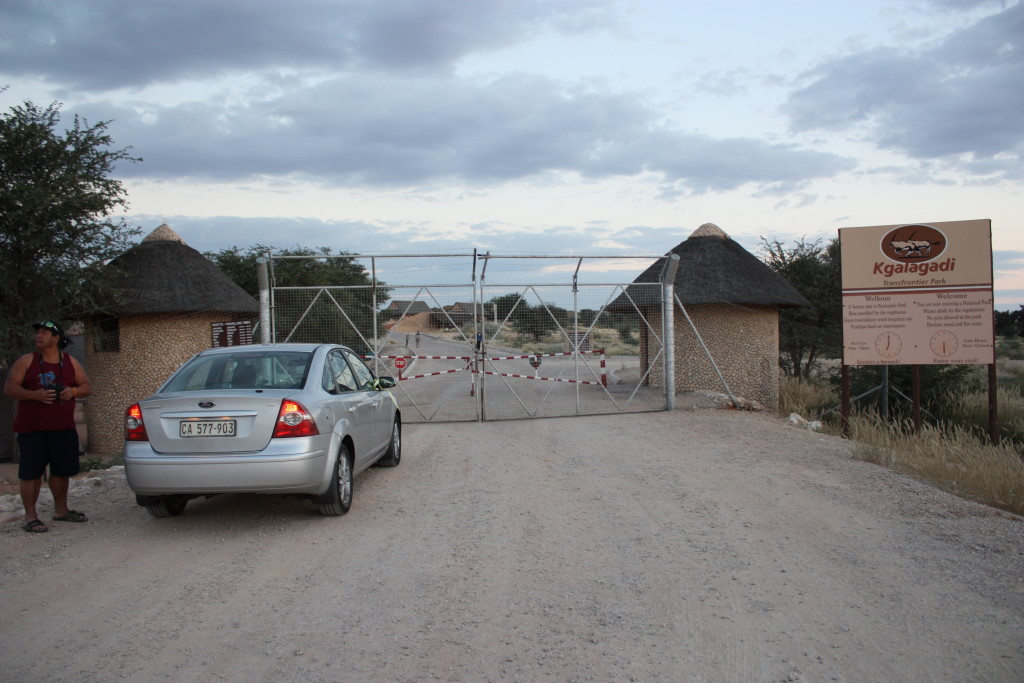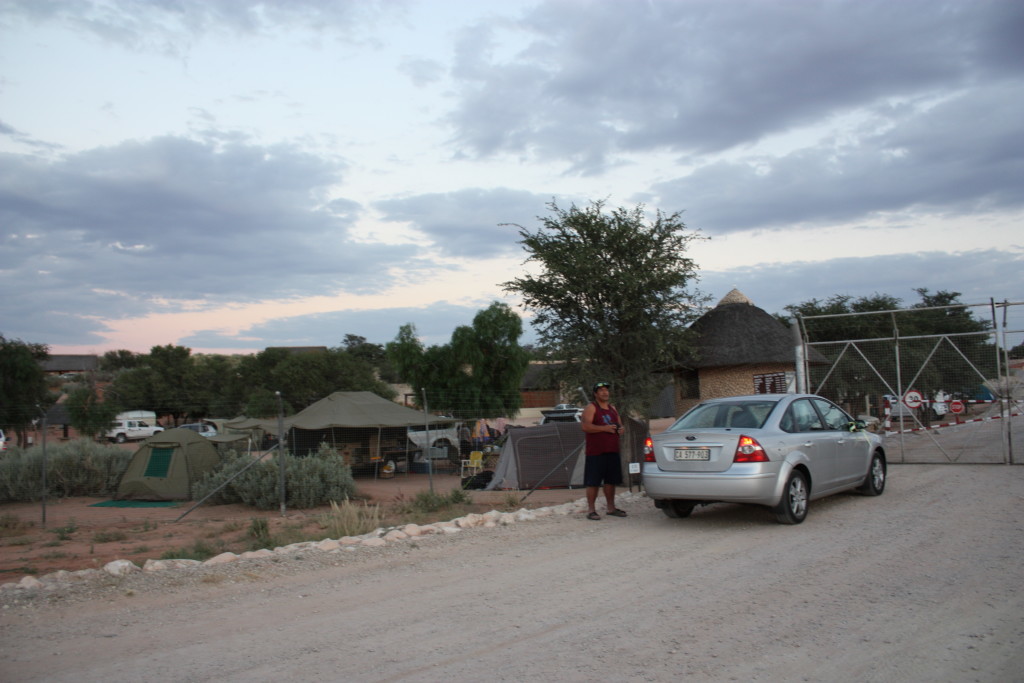 Coming from South Africa (as opposed to Botswana or Namibia), you enter the park at Twee Rivieren.  There is a good network of roads but some of them are 4×4 access only so make sure when you choose a rest camp you choose one that you can get to!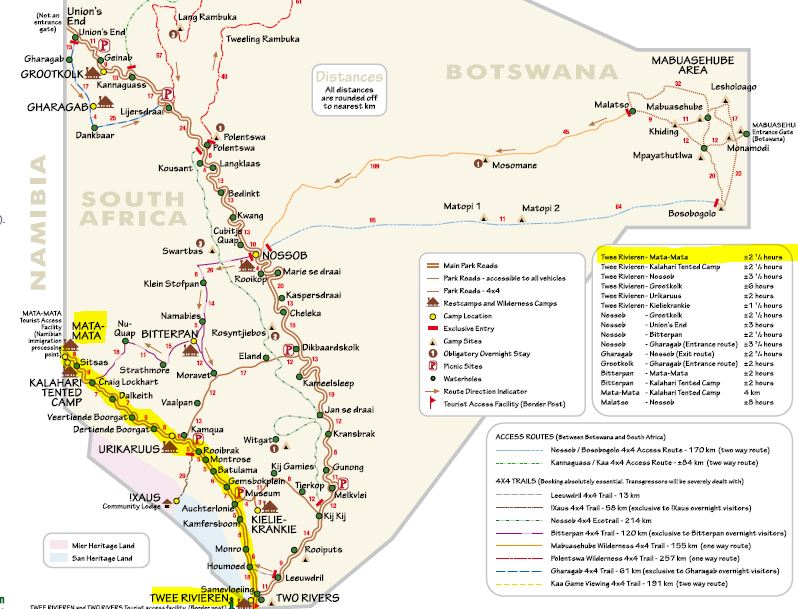 We were limited by budget, could only afford the cheapest automatic sedan car, but we still wanted to get as remote as possible so Mata-Mata Rest Camp was the perfect choice.  It's deep enough in the park and small enough to make it feel more like wilderness.  It's also very small and fills up fast so best to book it online as soon as the dates become available.  If you have a 4×4 and want to be even more remote, there are several excellent rest camps but once again, you should book as far in advance as possible.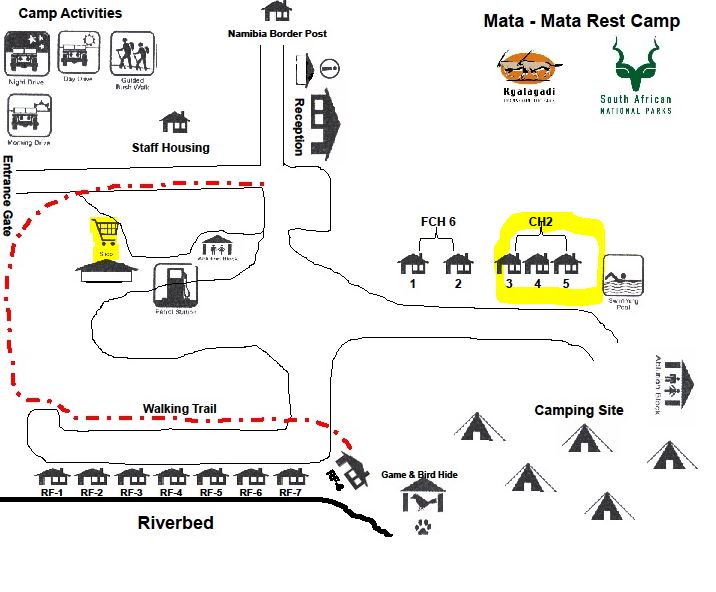 Plan on bringing your food with you.  They do have a small store but no restaurant so you should bring either something to BBQ or sandwiches and drinks for your stay in the park.  The nearest large city with good shopping is Uppington.