The Dusky Sunbird (Cinnyris fuscus) is found in arid savanna, thickets and shrubland in southern Africa and is duller than most other sunbirds.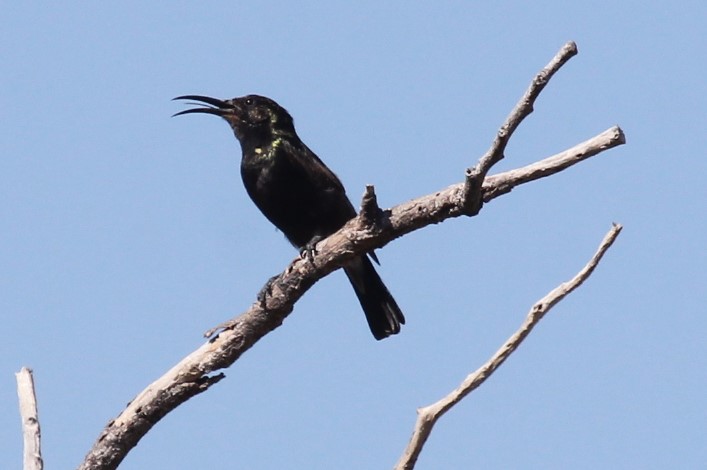 They can be found throughout Angola, Namibia, Botswana & South Africa.  I saw this one right near our room at Huab Lodge in Namibia.
LEARN MORE ABOUT DUSKY SUNBIRDS
VIDEOS
Here's some slides with a sound clip.