As we all know, nothing beats free airline miles for doing what you have to do anyways and everyone has to buy groceries!  After a huge devaluation that got rid of Qantas points for the unexciting Woolworth's dollars it seems that the furor on social media has got Woolies to bring back Qantas points as an option.  We have to wait until January so I'll still be shopping mostly at Coles until the new program is in place but I'll be happy to have 2 supermarkets now that give me free miles!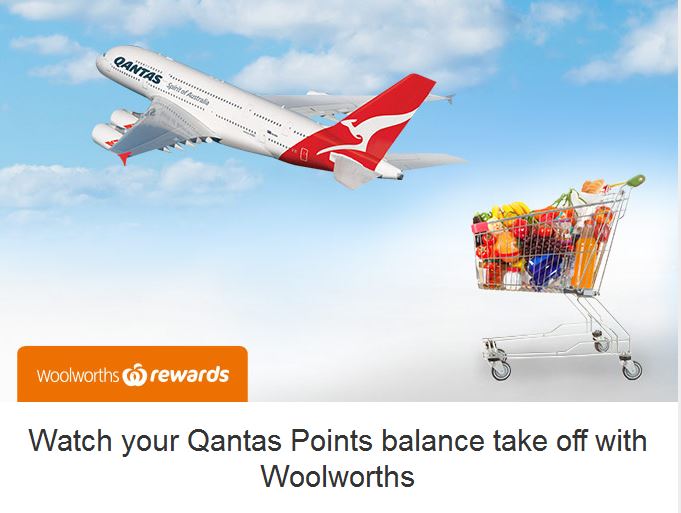 Convert your Woolworths Rewards to Qantas Points
In the coming months, we'll be contacting you about how to 'opt-in' to automatically convert your Woolworths Dollars into Qantas Points. You'll get 870 Qantas Points for every 10 Woolworths Dollars.
Get bonus Qantas Points in the meantime
In the meantime, Woolworths will be in touch with great offers and the choice to earn bonus Qantas Points. Just keep an eye out for the offers in your inbox from January 2016 and choose Qantas Points.
Don't forget to look out for the orange ticket products when you shop at Woolworths and BWS – and scan your Woolworths Rewards card at the checkout.
The more you shop, the faster you'll fly..