Rüppell's Parrot (Poicephalus rueppellii) or Rueppell's Parrot is named after the German naturalist and explorer Eduard Rüppell.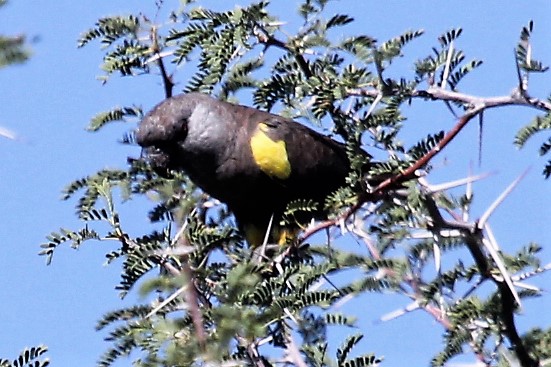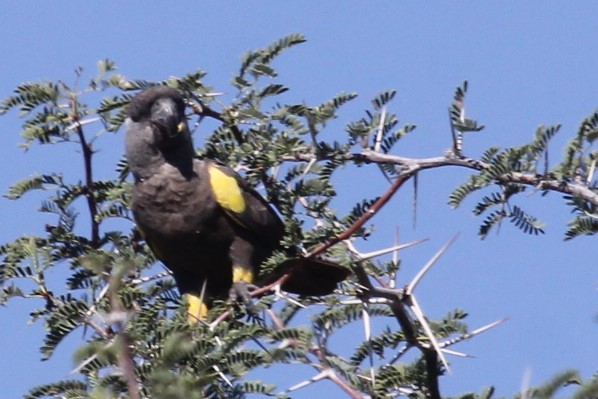 They can be found in Namibia and Angola.  I saw this one at Huab Lodge high in a tree but at least he stayed there awhile!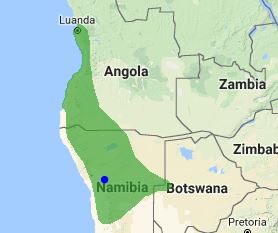 LEARN MORE ABOUT RUPPELL'S PARROTS
VIDEOS
There weren't a lot of wild bird clips but lots of pet Ruppell's Parrots out there!