As I mentioned before, the only practical way to see Namibia is with your own rental car.  In most cases, if you stick to the beaten paths you will be fine with a sedan car so that is what I booked with Hertz.  So when we arrived at WDH after the delay of the previous day, we were pleasantly surprised to be upgraded to a Toyota Rav4!
As usual, we did the walk around inspection with photos.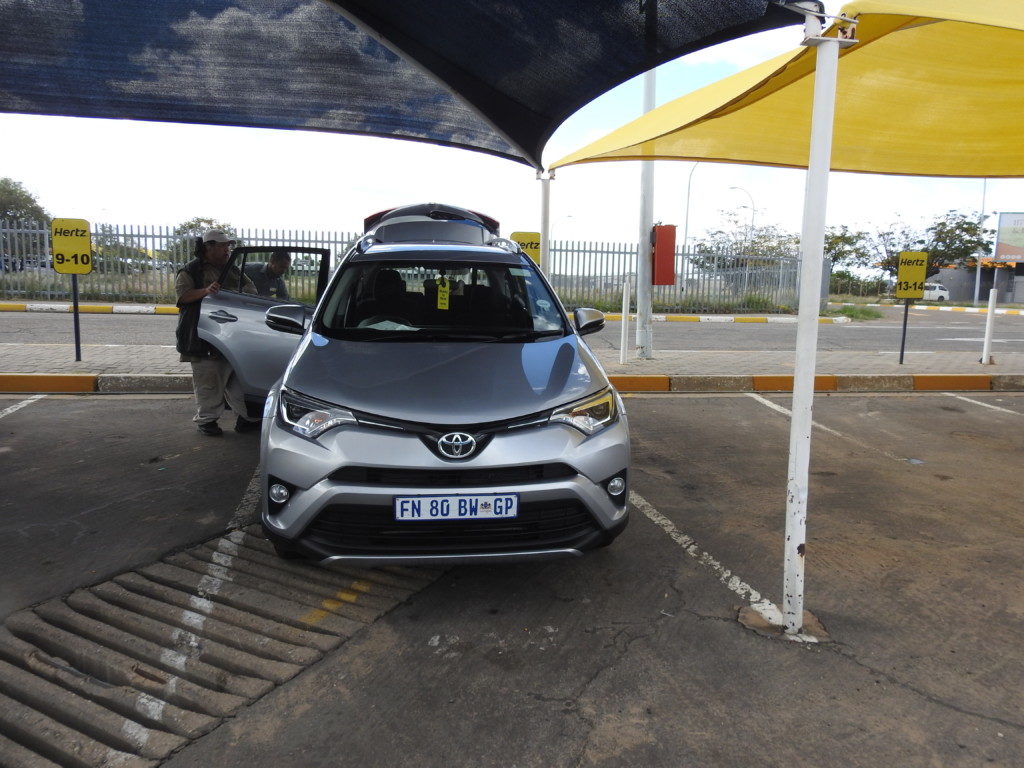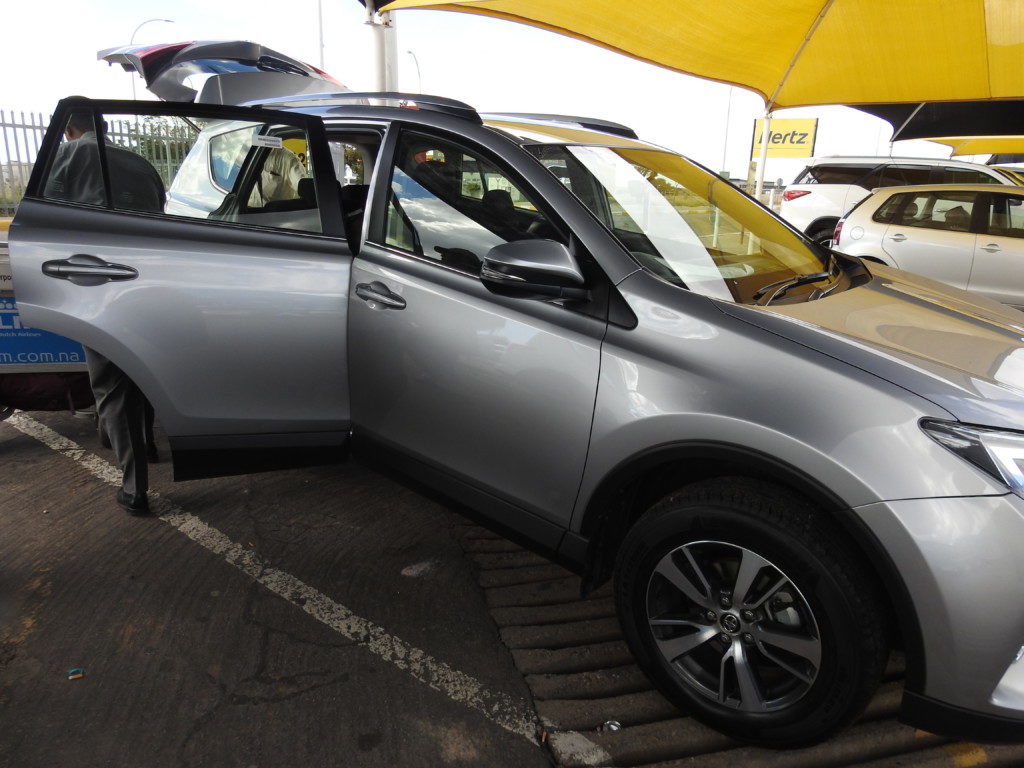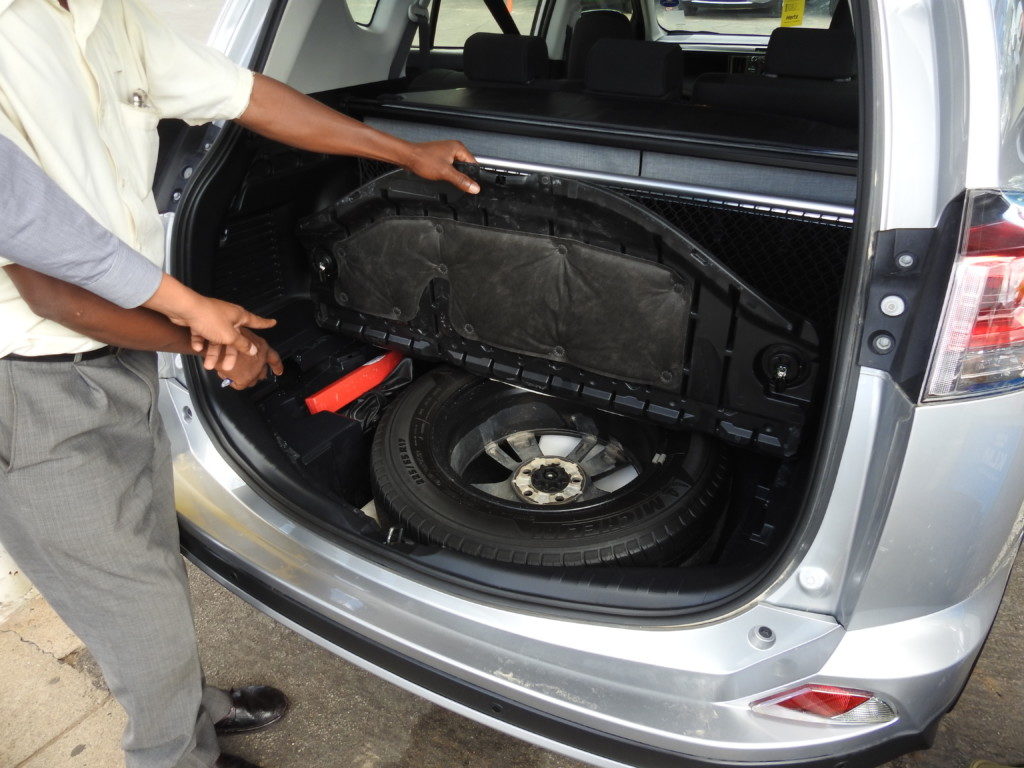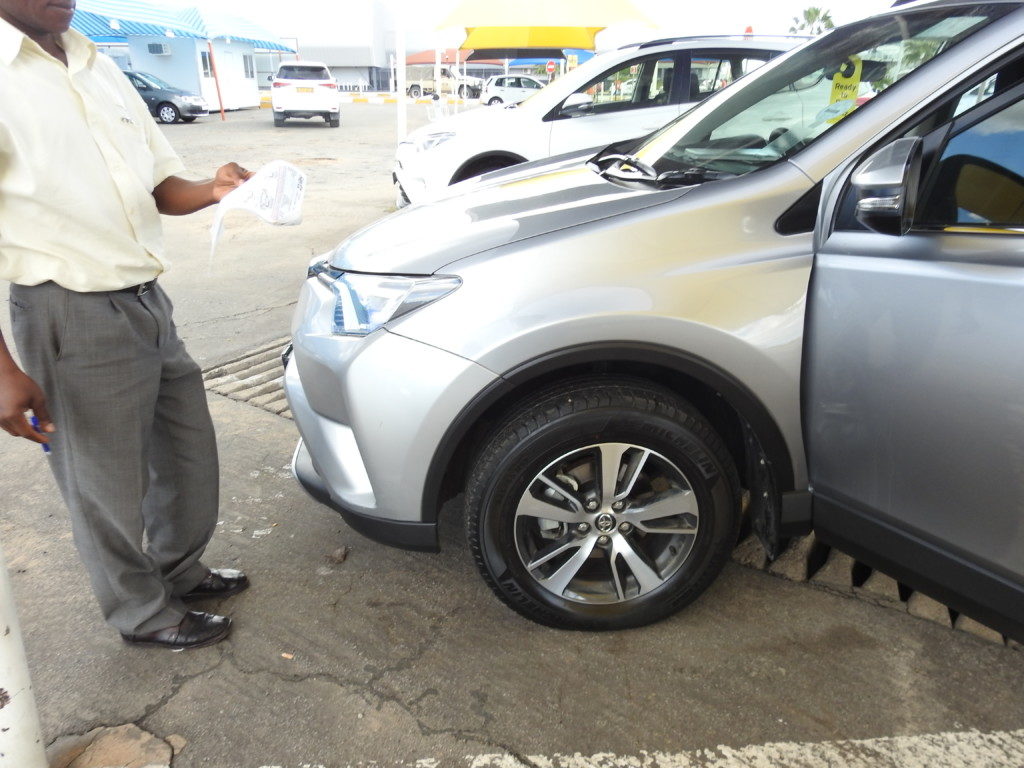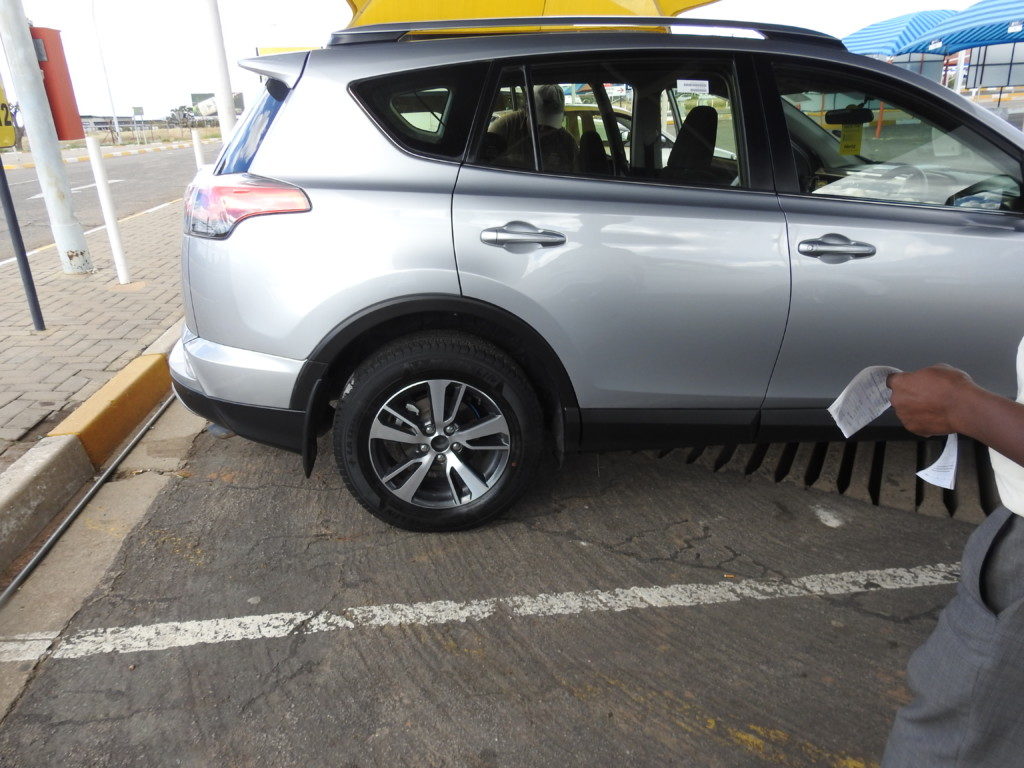 And we were off and running!  It was nice to finally be able to drive ourselves, go at our own pace and do what we wanted!
The first part of the trip is from Windhoek to the border of Etosha NP, the blue dot just before Okaukuejo..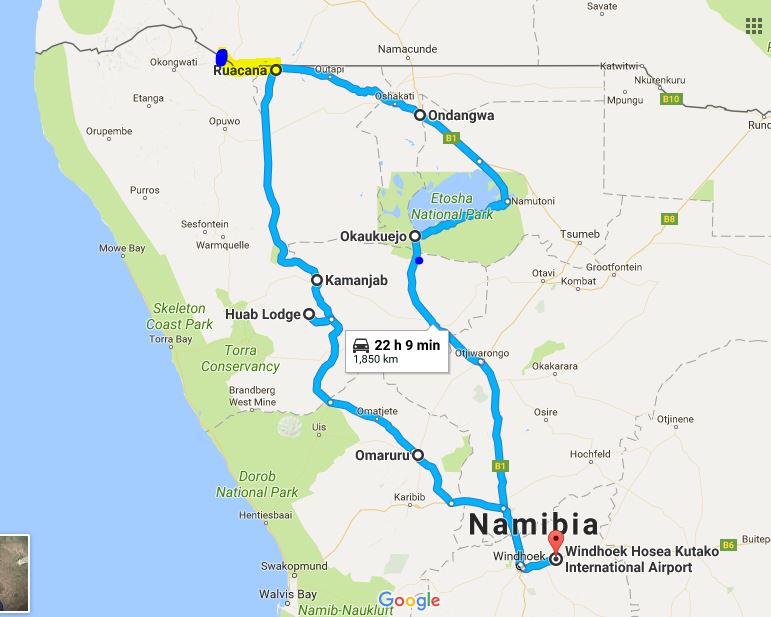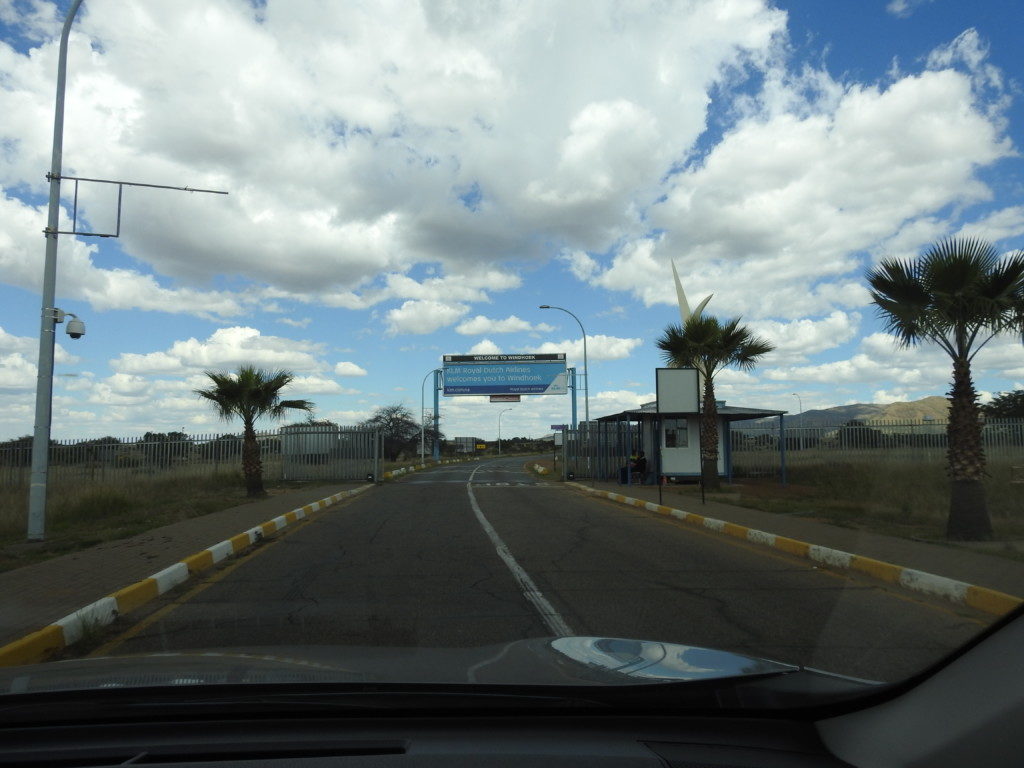 This was our grocery stop.  No, we did not buy any guns but I thought it was strange to see a gun shop right next to a supermarket!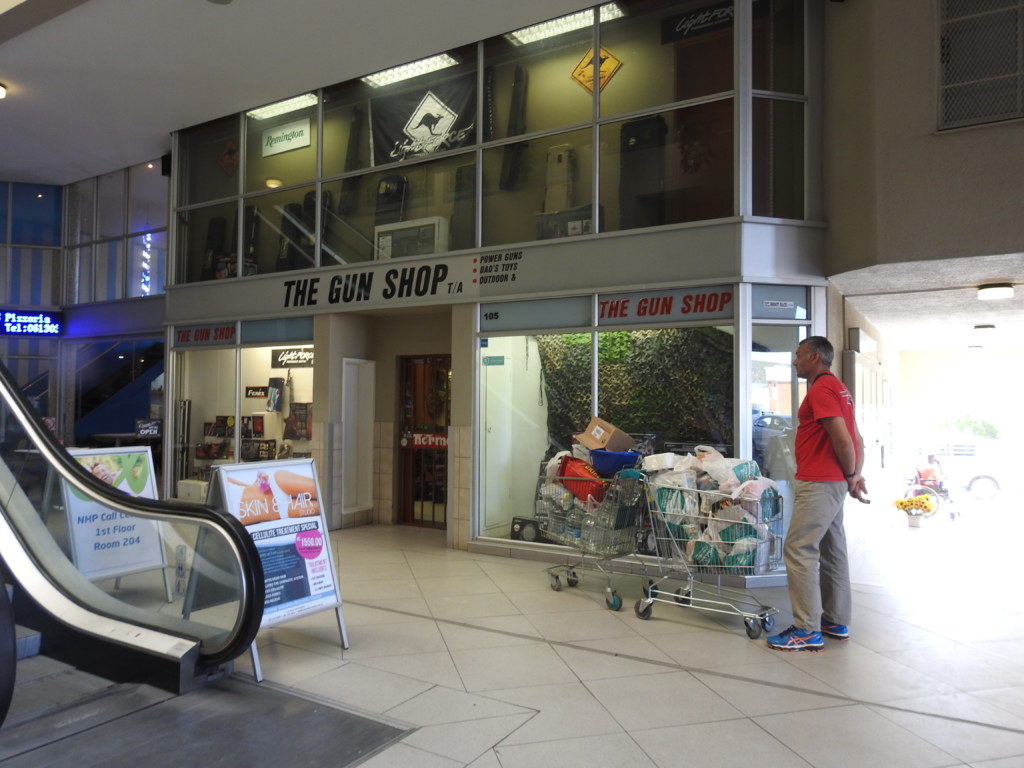 Most of the trip is on the main highway which was in excellent condition although they did have some road works going on which made us slow down a bit.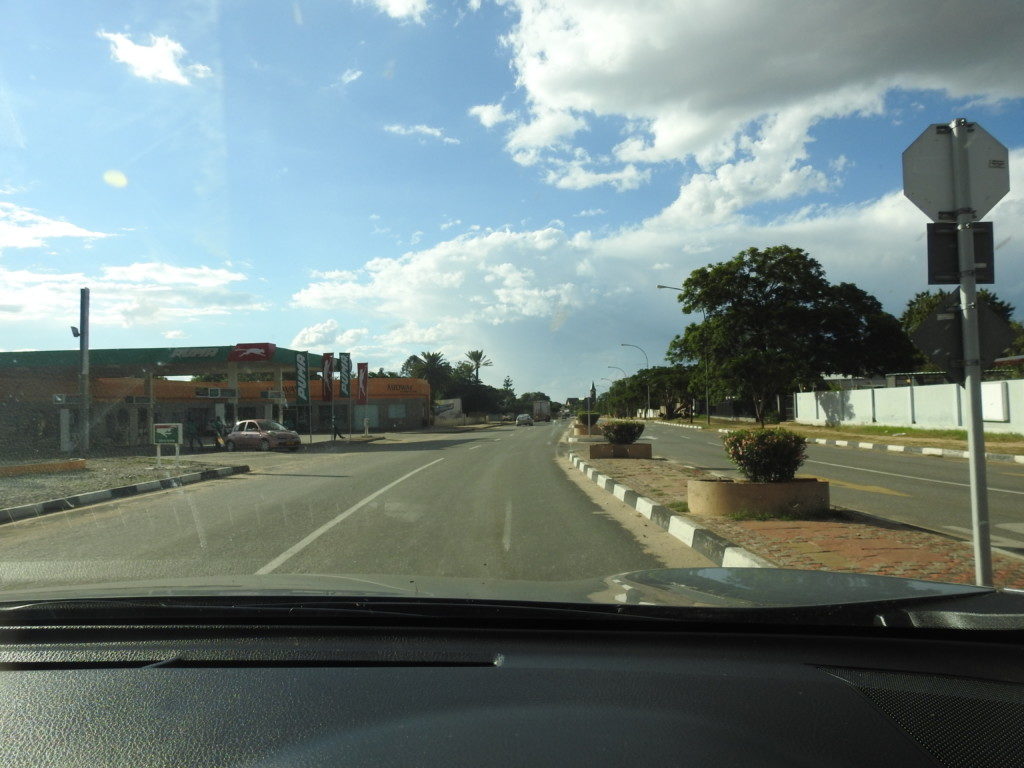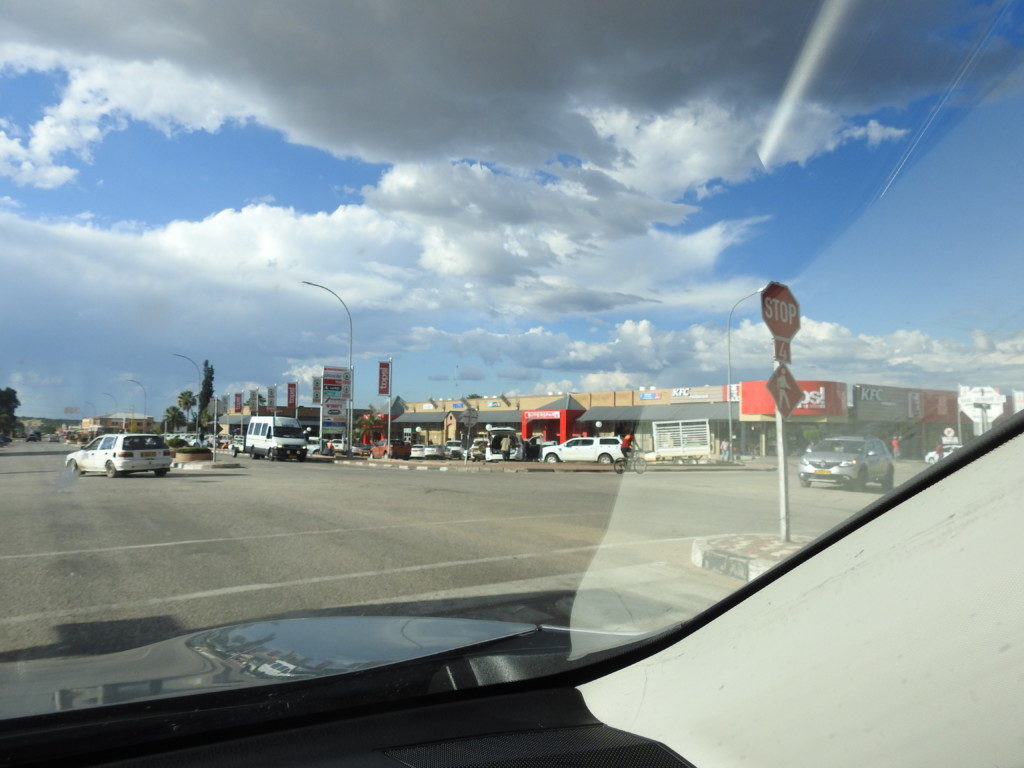 We stopped in Outjo to top off the tank, it's cheaper here than it would be in the park.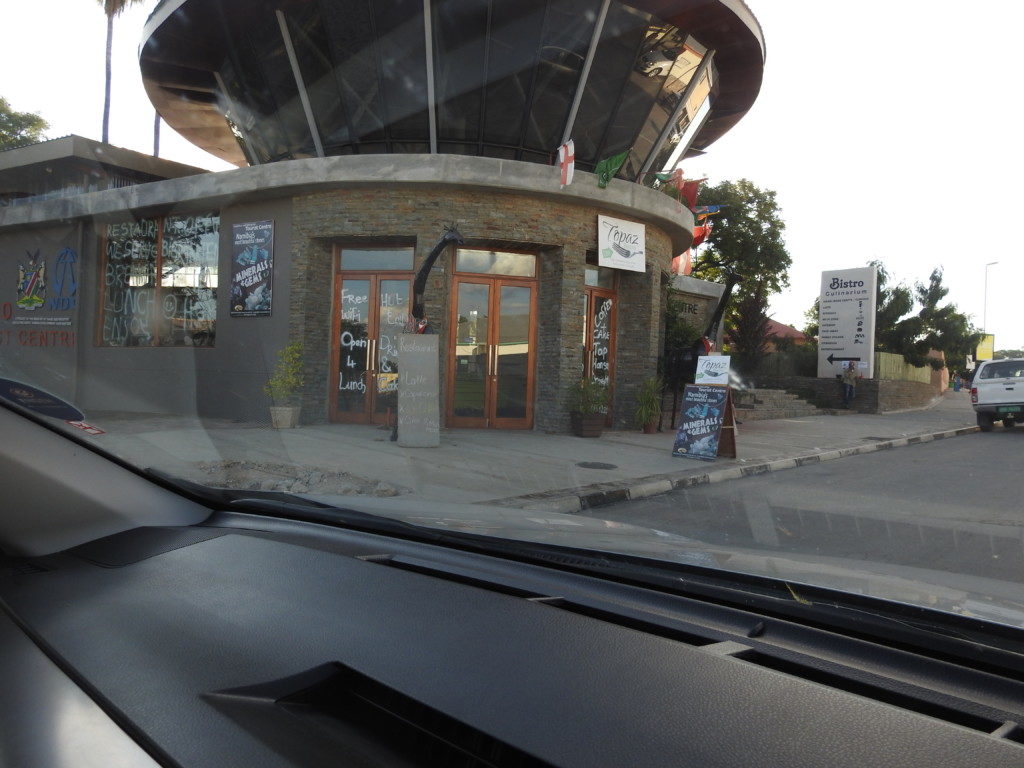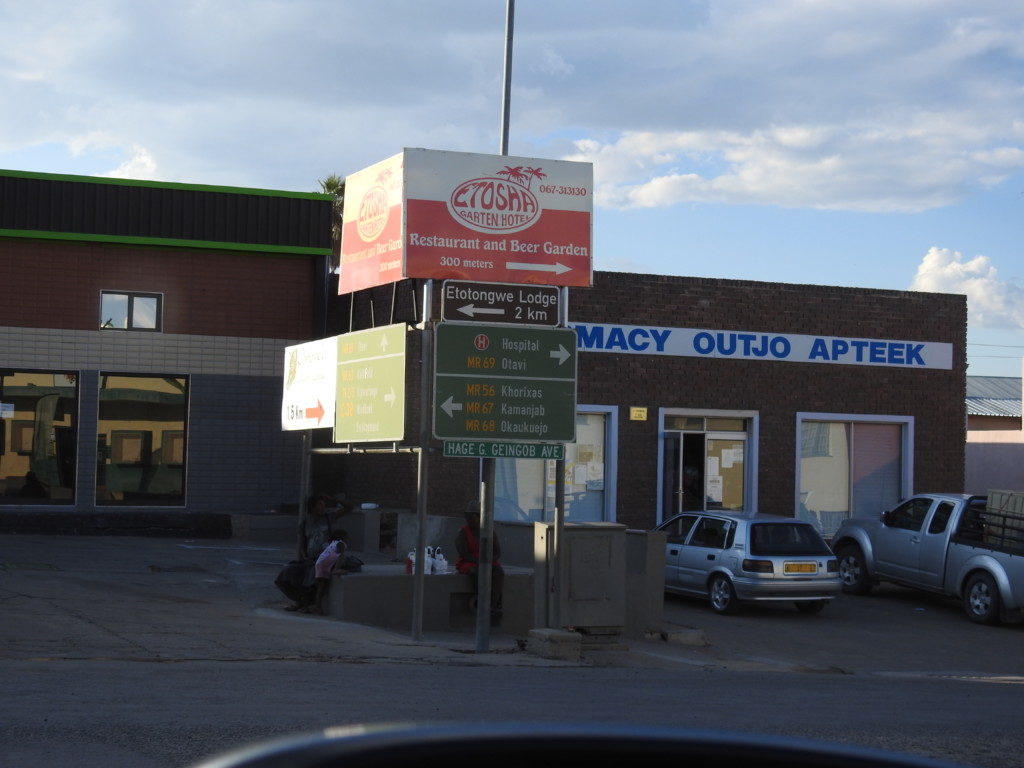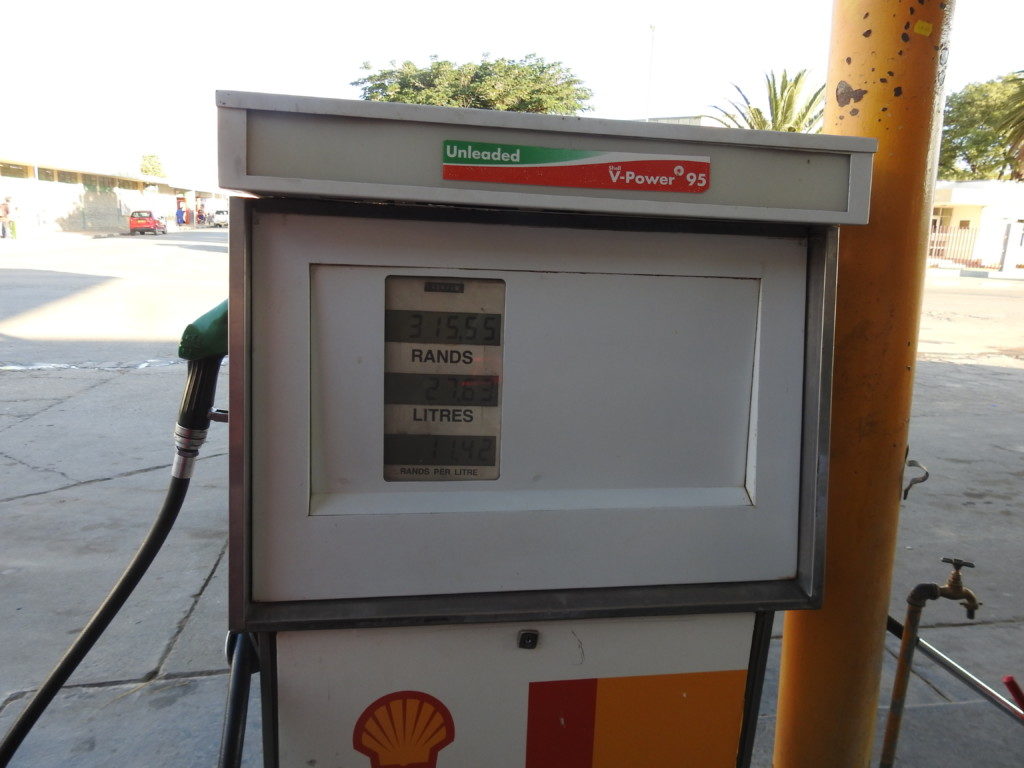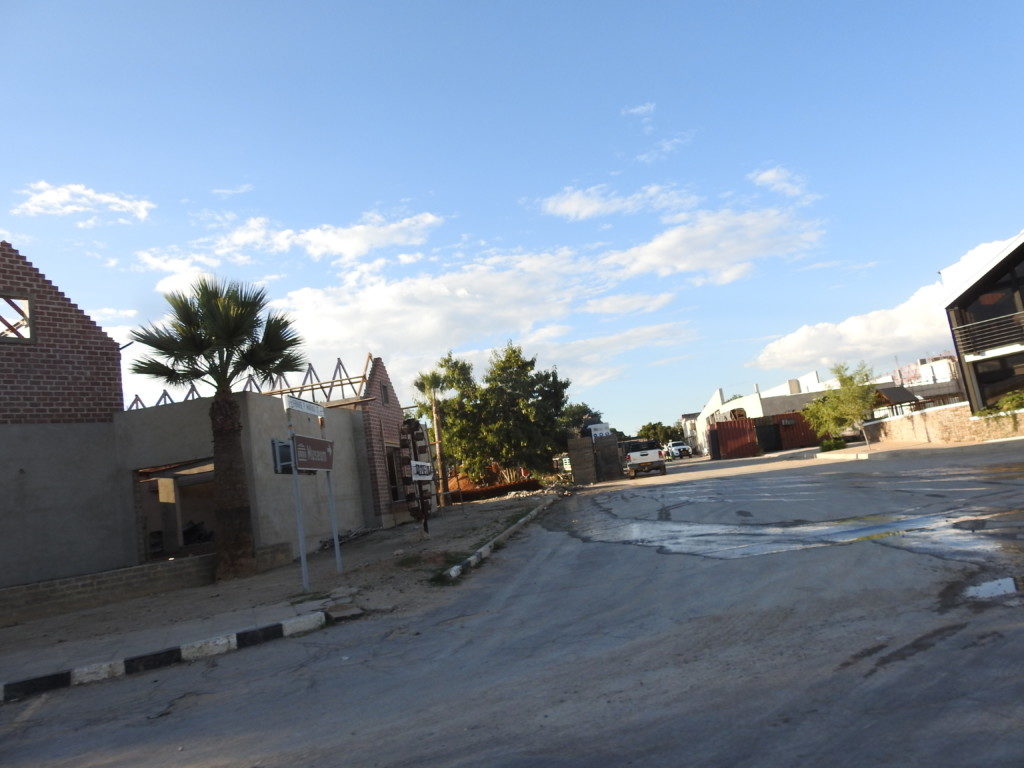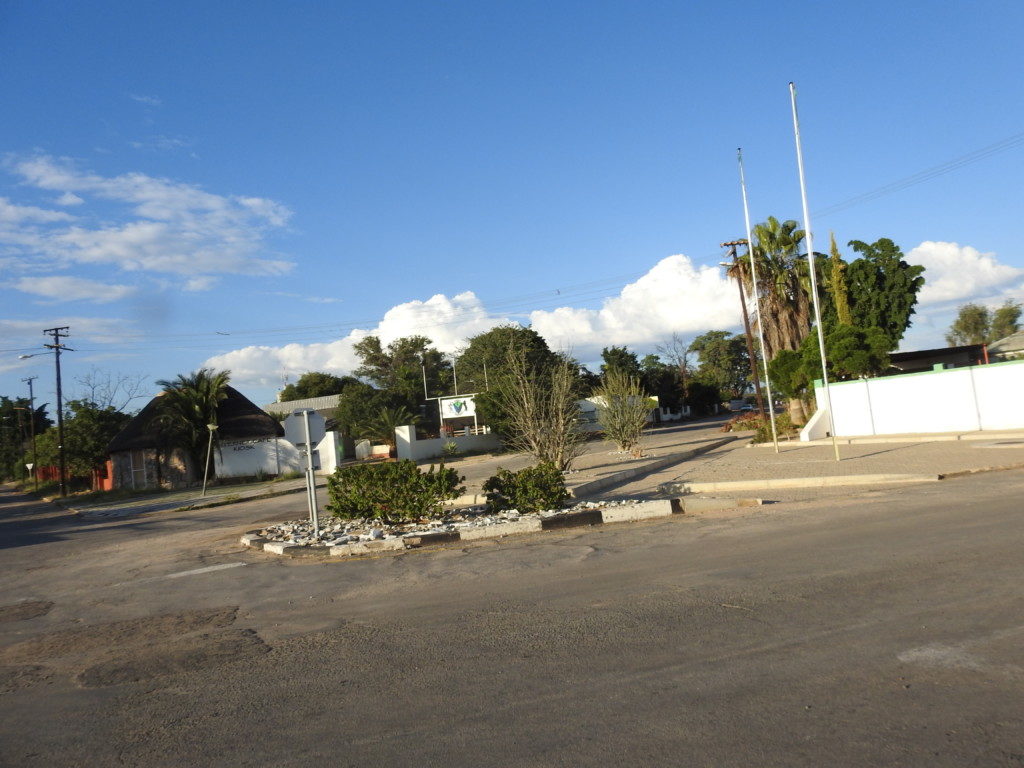 And then it was back on the road, headed to our first stop and making it just before sunset.