Odds are that either arriving or departing, you will need an overnight stay near JNB airport.  Fortunately for the miles & points savvy travelers, the best option by far is the InterContinental Johannesburg O.R Tambo Airport…………….and it is readily available on IHG points!  Whether you use IHG points or a Chase Free night as we did, you will be getting a huge bargain as this hotel generally goes for over $300 a night!
We got there pretty late at night, probably around 9pm as I am always very thorough about returning a car.  I want to watch them check it in and make sure they don't have any problems with it and preferably get a written document that all is well.  The nice thing is that this hotel is right next to the garage where you return your car and right across the street from the airport.  You can't get anymore convenient than that!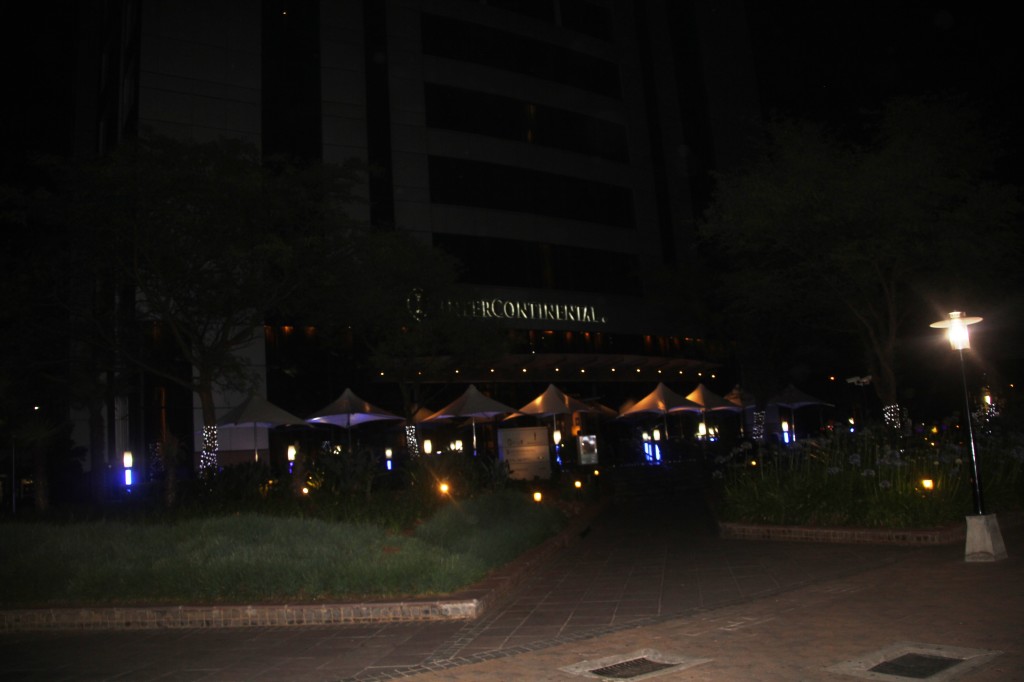 The rooms are beautifully furnished.  I am not sure if we were upgraded, I was too tired to bother asking.  We just wanted a shower and to get some sleep!  I did spend some time on the wifi which was pretty good.  I tried the complimentary wine but didn't like it, it was too sweet.
Airport view out the window.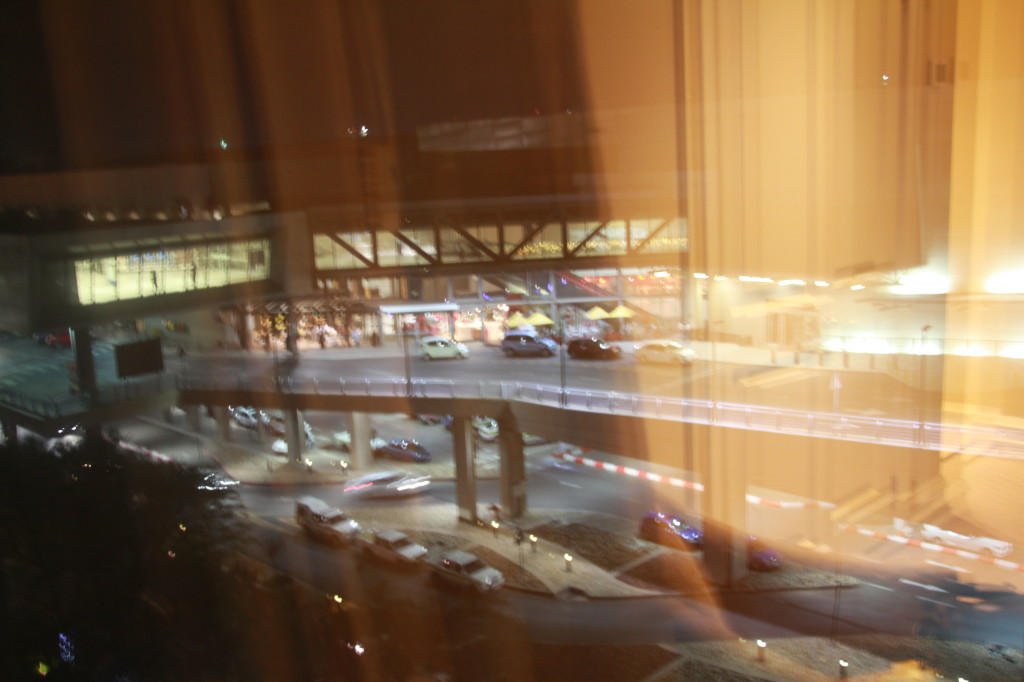 In the morning while checking out, I could appreciate the beautiful waterfall decor.  This really is a nice hotel, I was sorry we didn't have more time here to check out the facilities………….but Mauritius beckoned and we had an early flight!