Here we go, another whirlwind layover, this time in Beijing.  We were enroute to Johannesburg from Brisbane and I maximized the routing so we could get a peek at Taipei and Beijing.
We had to pass a temperature test before they let us in due to ebola, but other than that our 72 hour transit visa (only used for 8 hours) went smoothly once we reached the front of the line.
If our layover had been during the day, we would have grabbed a taxi to the Great Wall but since we arrived at dusk, I decided the best options was a quick look at Tienanmen Square.  This was easily accomplished using the air train and local subway.  Details of public transport are on the airport's website.
The long lines at PEK left us with no time to check carry on backpacks so we took them with us.  It was dark by the time we got there so it was all lit up.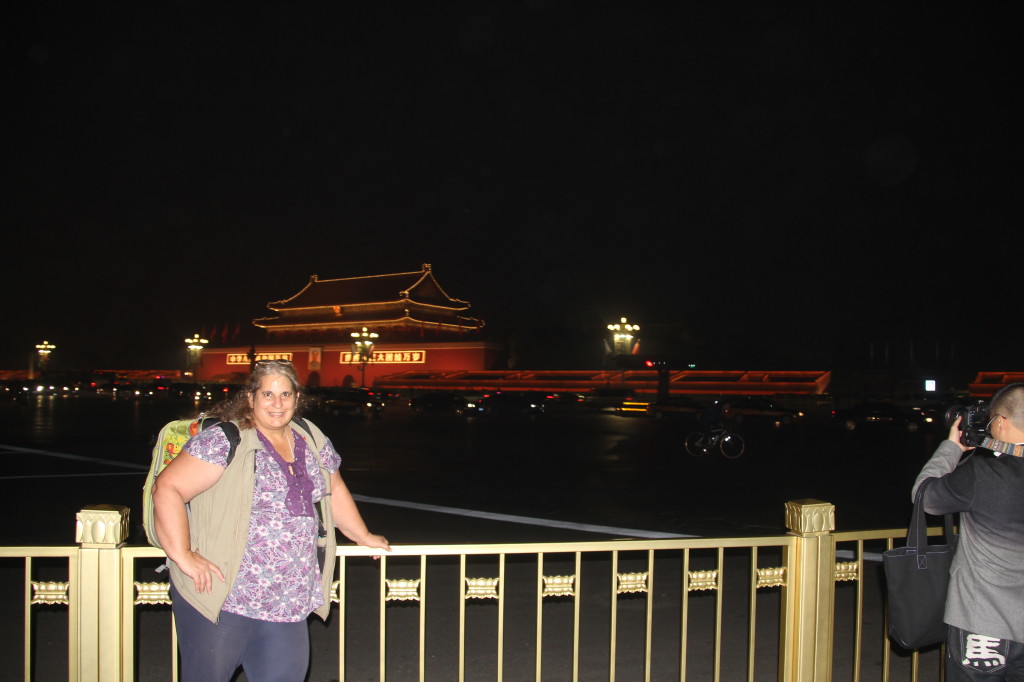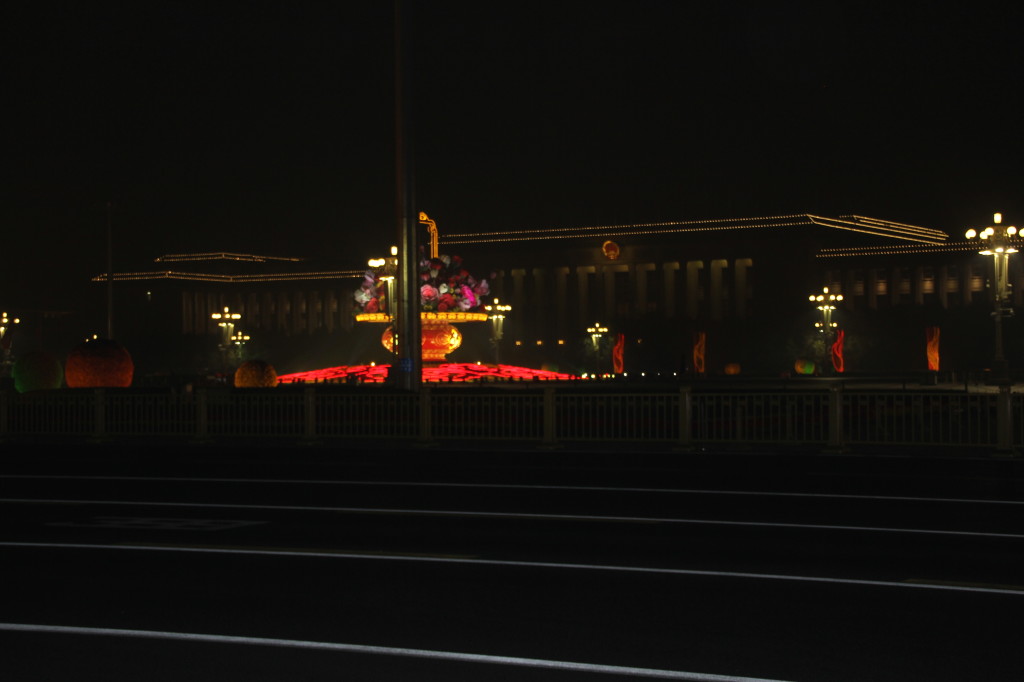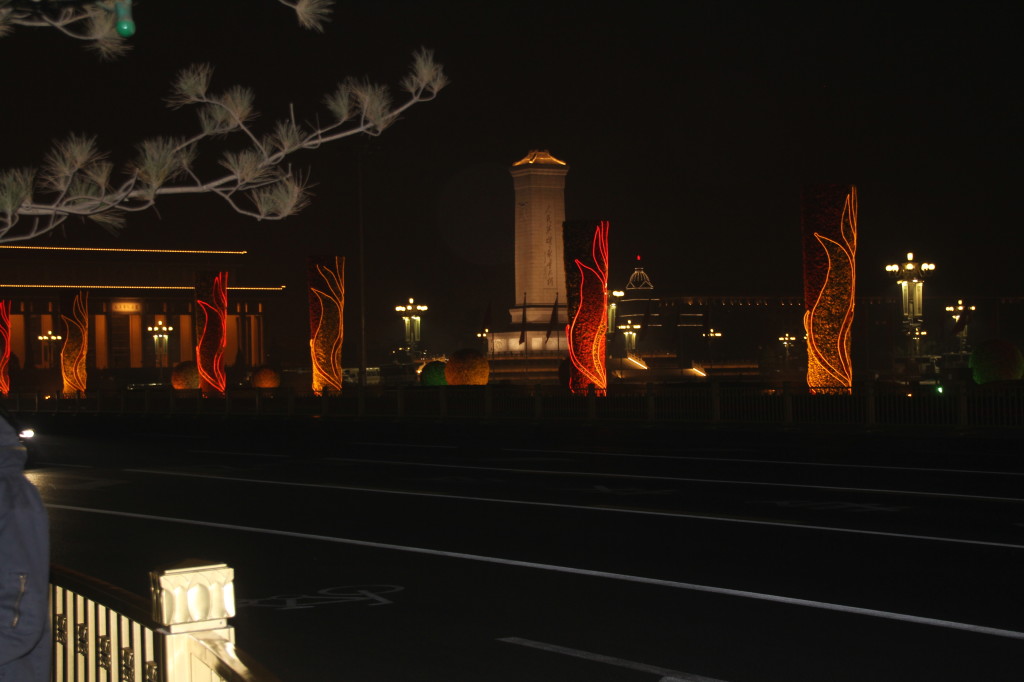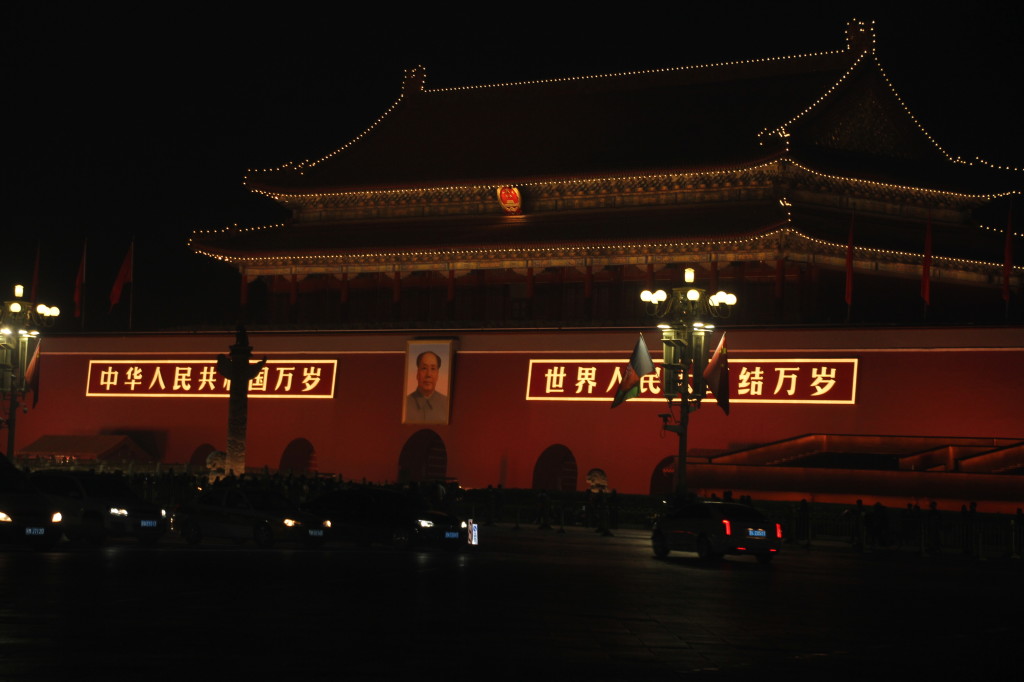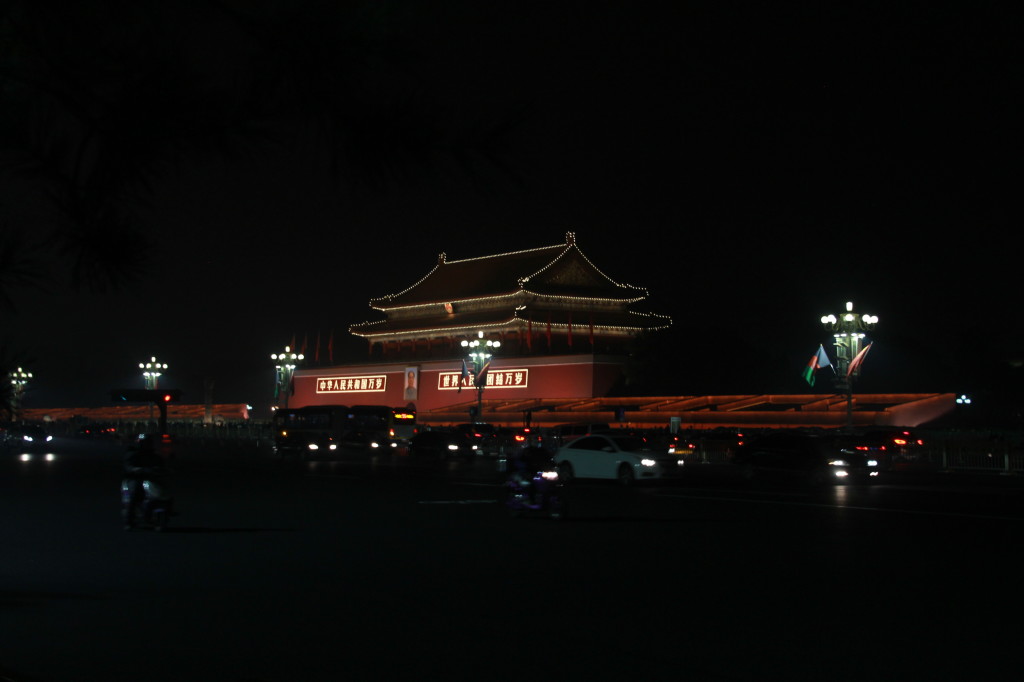 We didn't stay long, I was worried about possible delays getting back through security so we headed back after a quick walk around.  Lines were indeed long so it was good we weren't late.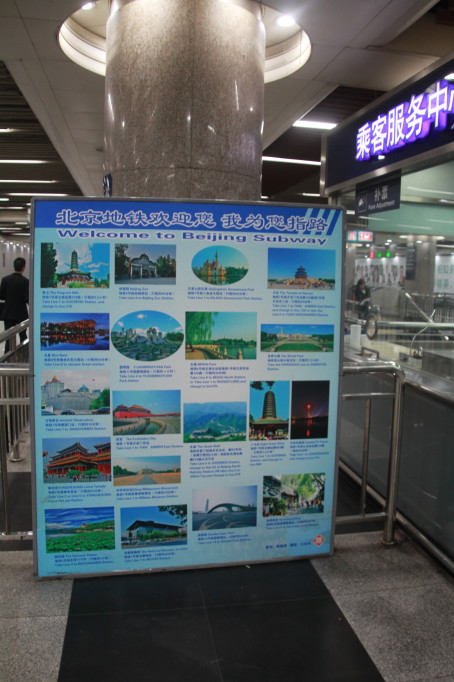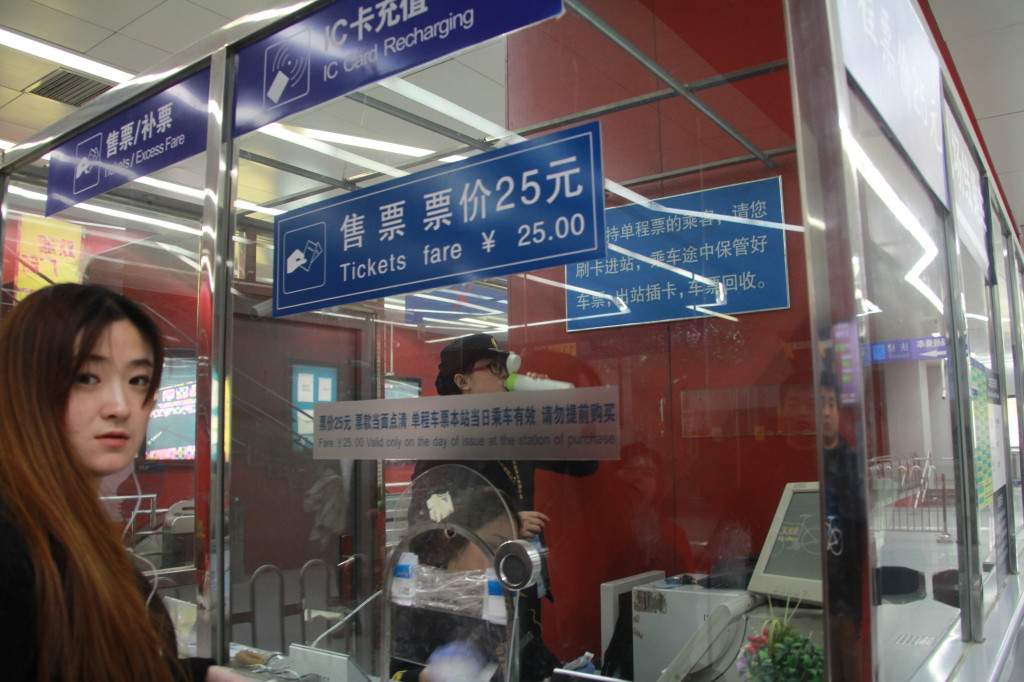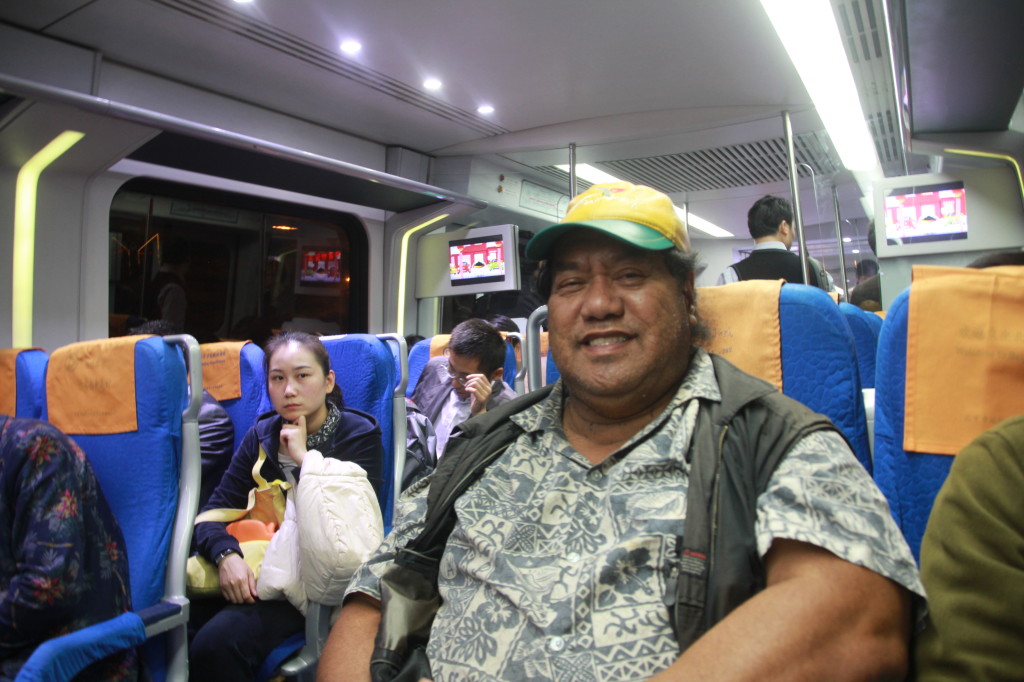 Back at the airport, we wandered around the shops.  We stopped in at the lounge for drinks but I knew from our previous visit in Sept that the wifi was painfully slow and they don't warn you about flights being called so we went to the gate shortly afterward.  Not the most exciting layover we ever had but at least we were exhausted enough to sleep well on the South African flight to JNB!