One more flight would end the epic journey from Brisbane to Port Elizabeth in South Africa.  Theoretically, I should have been able to tag a domestic JNB-PLZ segment onto our award ticket but there was no availability in either Y or J the day we needed it.  Thankfully since I can easily get British Airways Avios via my Chase Ultimate Rewards, this wasn't a huge problem.
Even with the Avios, we would have been fine in economy as it was only a short hop but this wasn't available so we booked business.  This entitled us to visit the Slow Lounge in the domestic terminal which was pretty nice and had a wide variety of food.  Not that we were that hungry after the breakfast on South African Airways!
We left the lounge after a quick bite and checking my emails and wandered through the airport to the gate.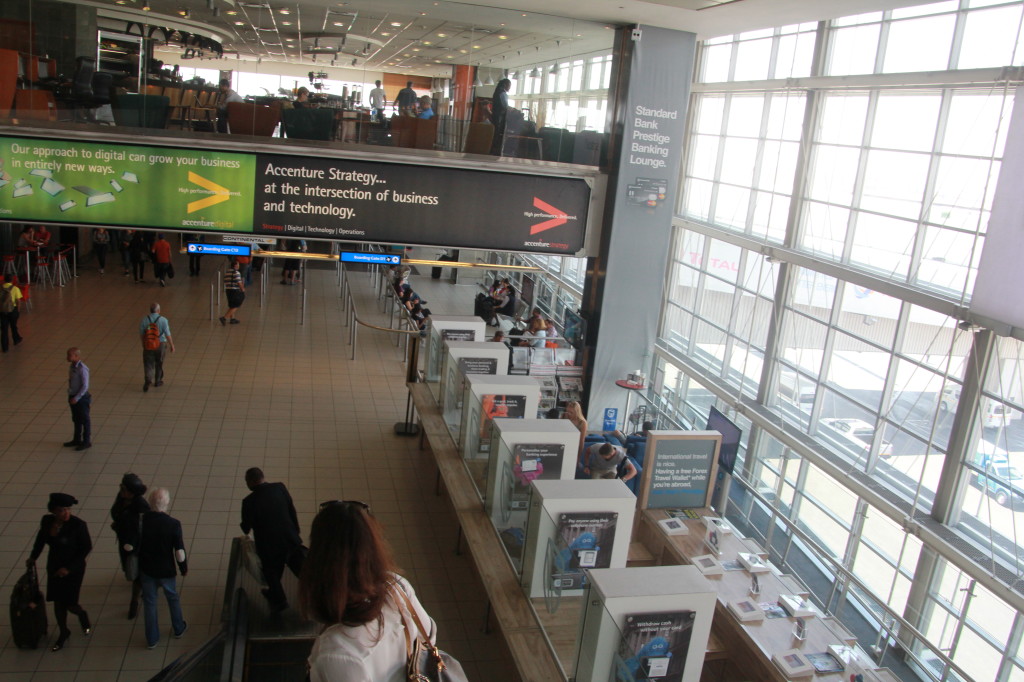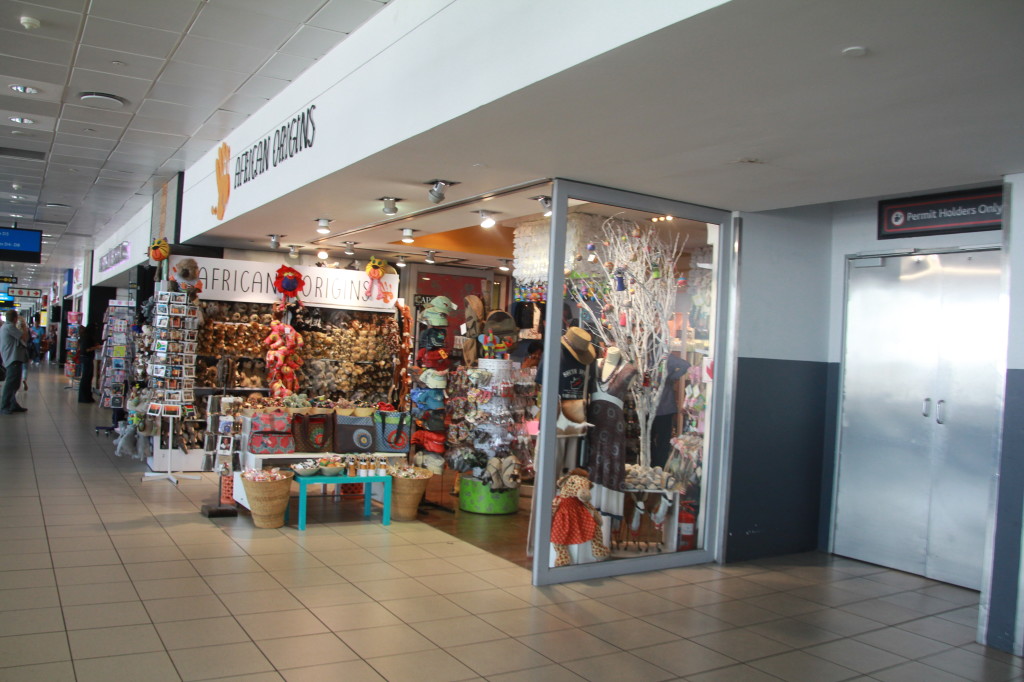 Unfortunately the seats were Euro-style business class – economy seats with a blocked middle seat but they did serve us a good lunch and it was less than 2 hours.  Economy would have been fine for this segment if it had been available.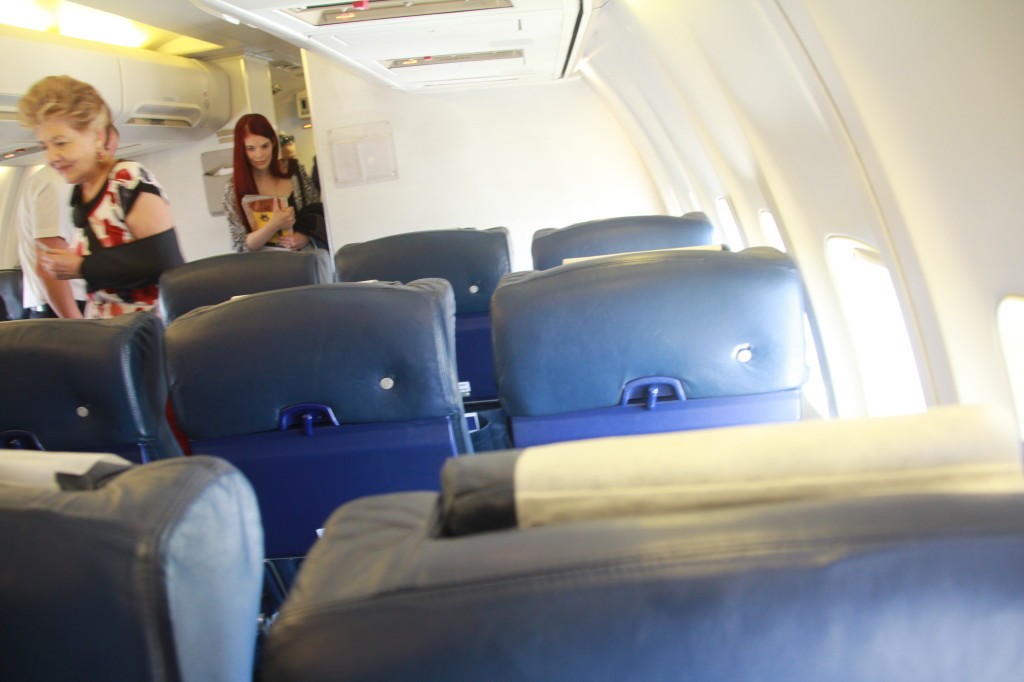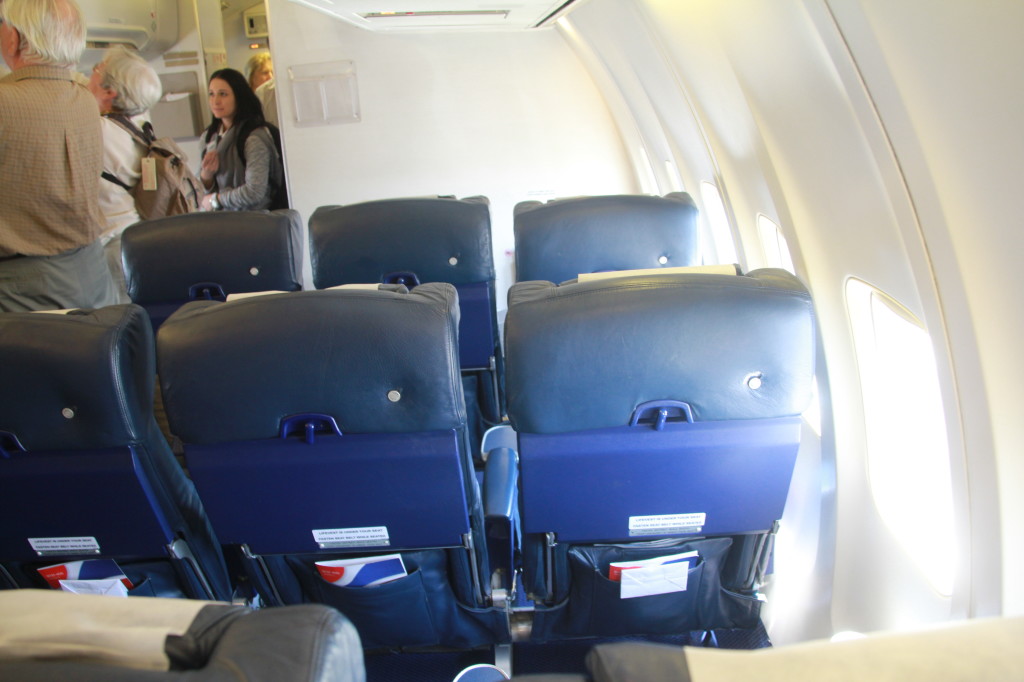 Finally Port Elizabeth came into view and our epic air journey was over!  All we needed now was a 3 hour drive to King William's Town and we could finally see the Cape Parrots!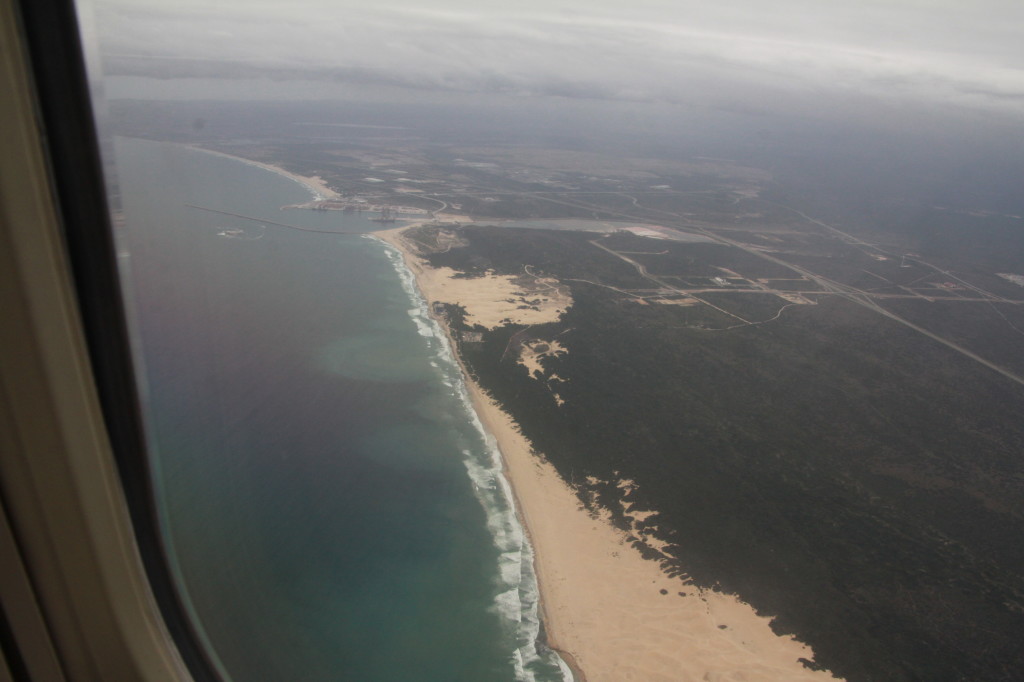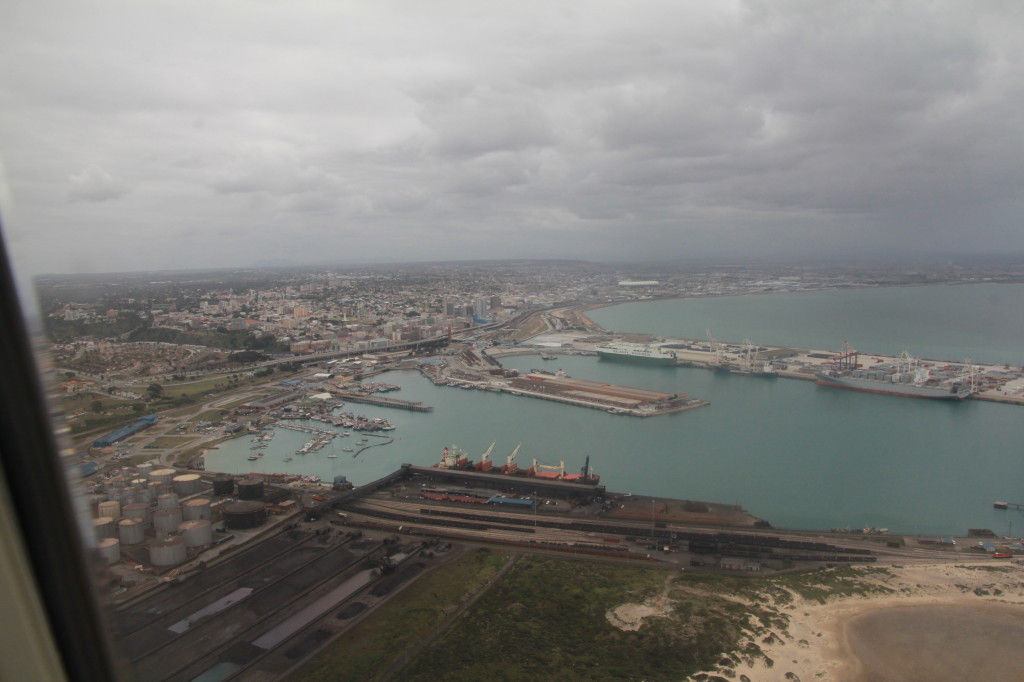 I only snapped this pic because I liked the bird on the tail fin!