If you are island hopping around the Caribbean for birding, you need to visit some of the smaller islands that aren't quite so easy to get to with miles.  More about that later.  But if you need to go to both Trinidad & St Lucia, both birding hotspots you are in luck!  You can book a flight on British Airways for a mere 4500 Avios!  It's a huge 777 with full service and business class if you want to spring for 9000 Avios.
I didn't have enough Avios for business but I did get a quick look at the cabin as we passed through.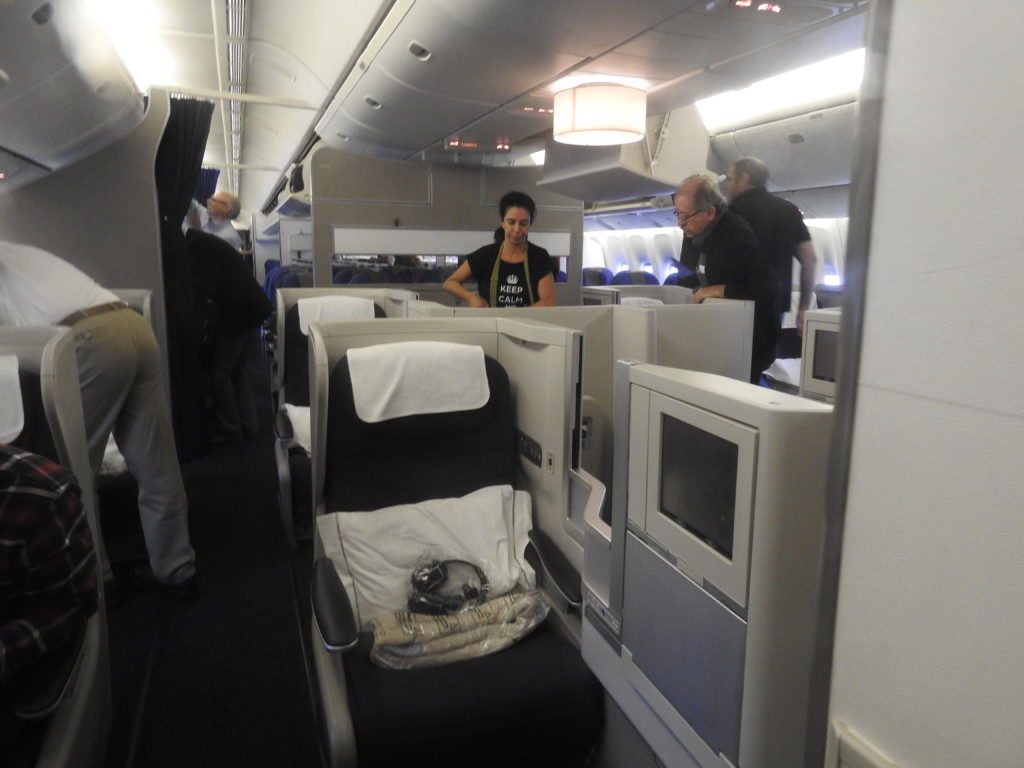 Somehow I managed to snag the first row of economy (maybe an elite got upgraded) and the roominess was a real luxury which I appreciated for the 1 hour flight.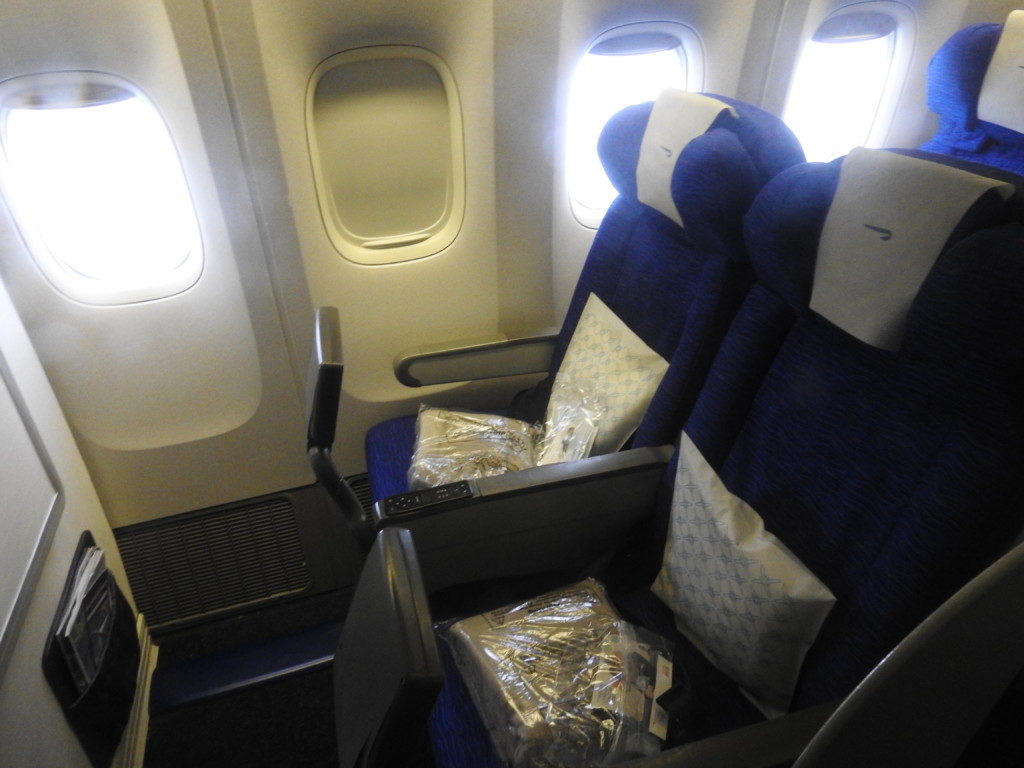 Look at all that legroom!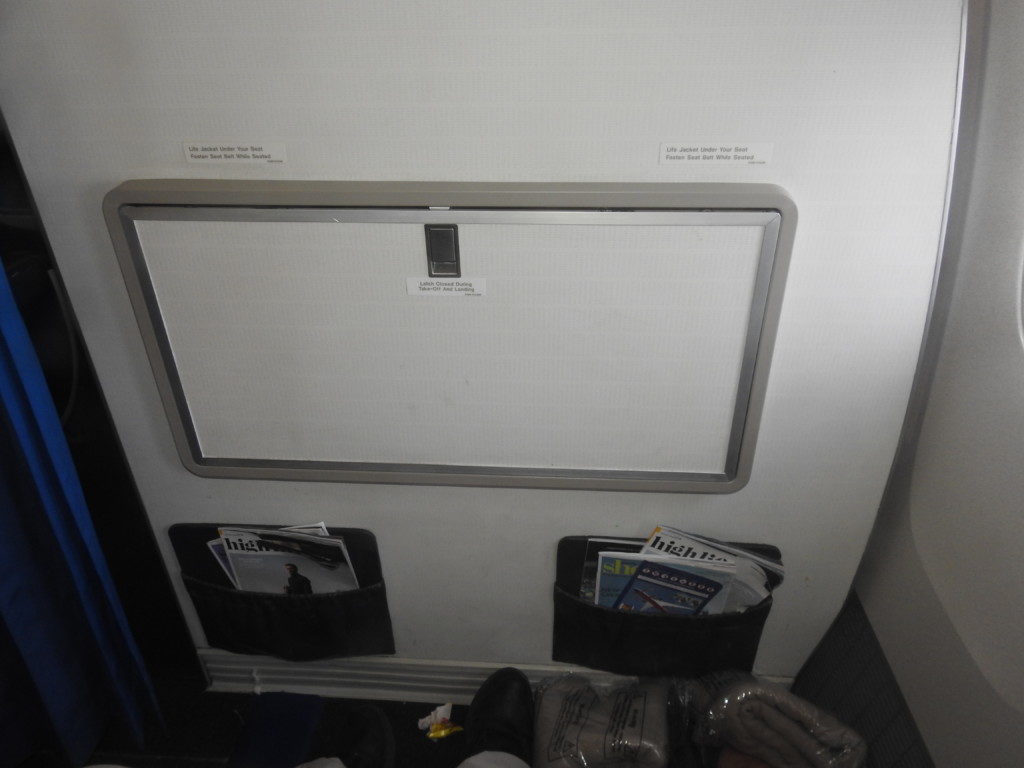 My "office"!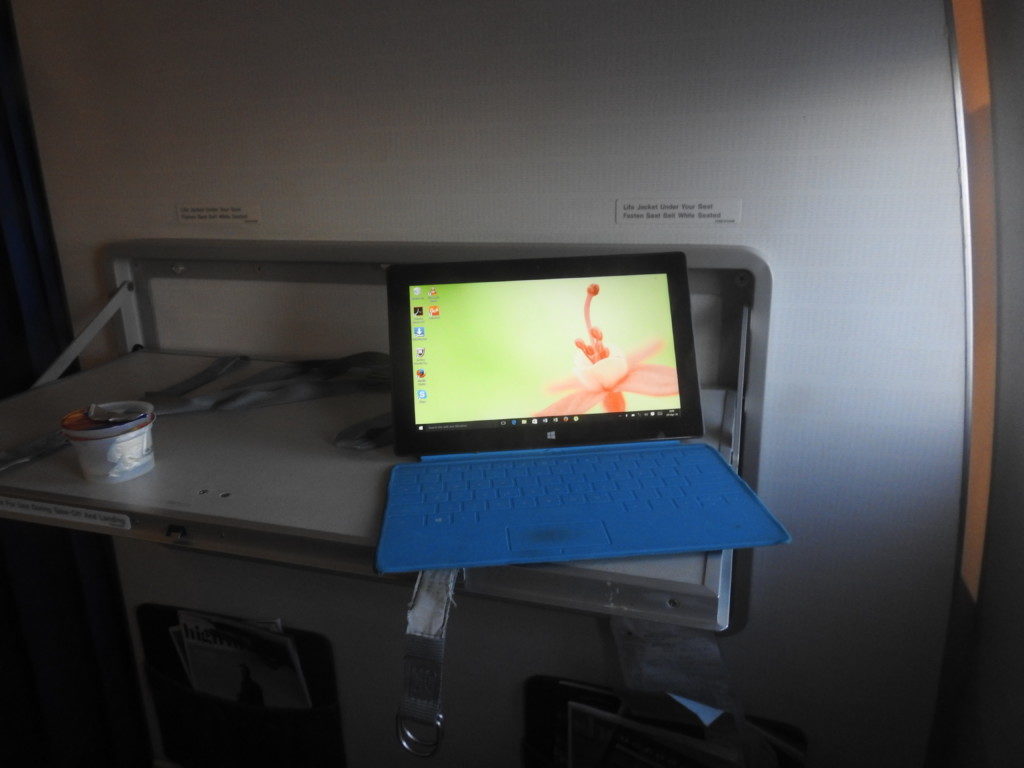 The flight was spot on time and we soon landed at St Lucia's larger Hewanorra (UVF) airport.