If you Google-map it, Kruger to Jo-burg doesn't look like that big a drive, about 5 hours.
What Google doesn't tell you is just how slow the traffic can be!  We were lucky we left by 2pm and I was expecting to hit JNB by 7pm driving at a good speed.
We left through Malelane Gate and took advantage of the clean restrooms.  There is also a map here if you are just arriving and want to know where the latest sightings have been.
The main highway passes through some pretty countryside, we even saw some birds but we were going too fast to stop.
This is where it got fun (not).  The traffic was backed up over an hour with trucks coming from Mozambique heading to Jo-burg.  It may look benign for those people headed to Kruger but no such luck.  After we got past a small town, it was backed up even worse!  Remember, you have to be at your restcamp before curfew which varies around 6pm-6:30-ish so make allowances for bad traffic.  The jam was so bad I was wondering if some people would get there in time.  The yellow highlighting is where the traffic was backed up.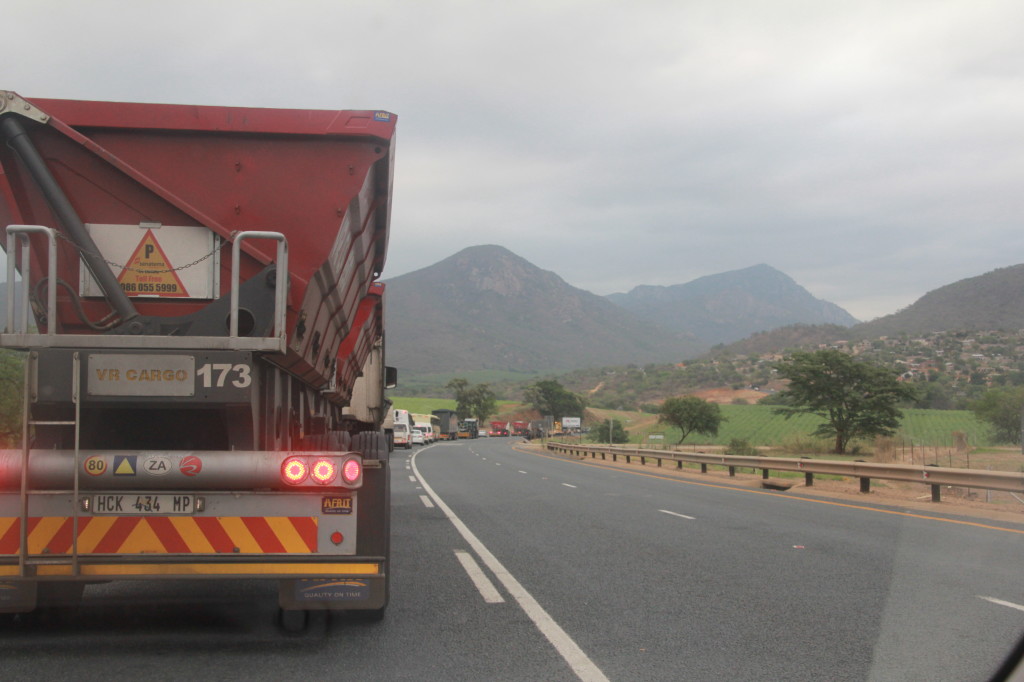 The blazing sunset was awesome but knowing we would have to drive much of the road in the dark not so awesome.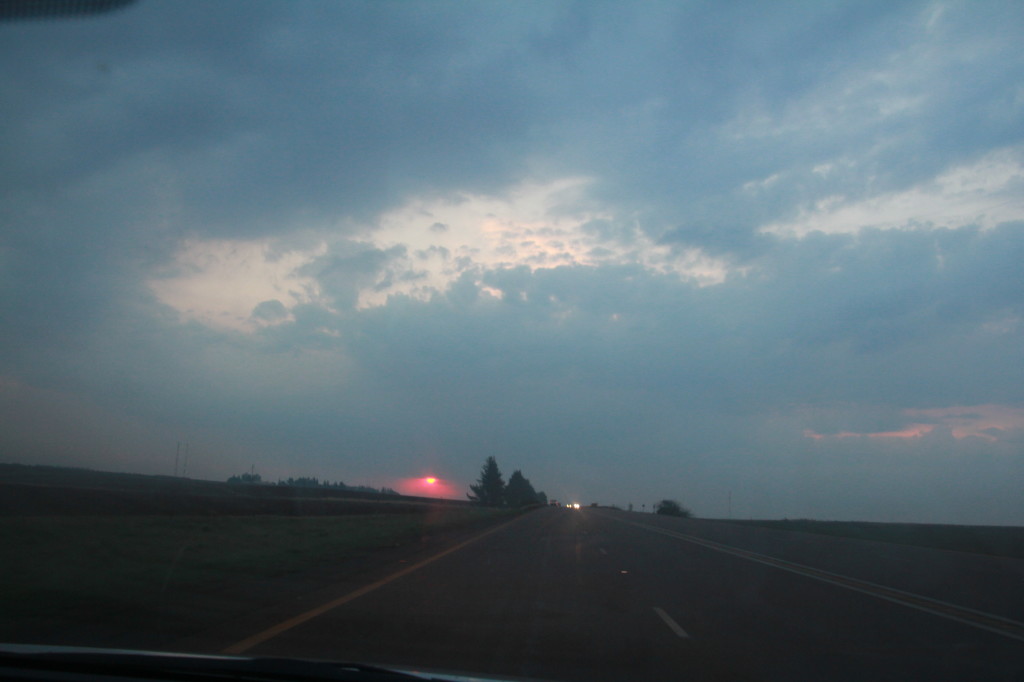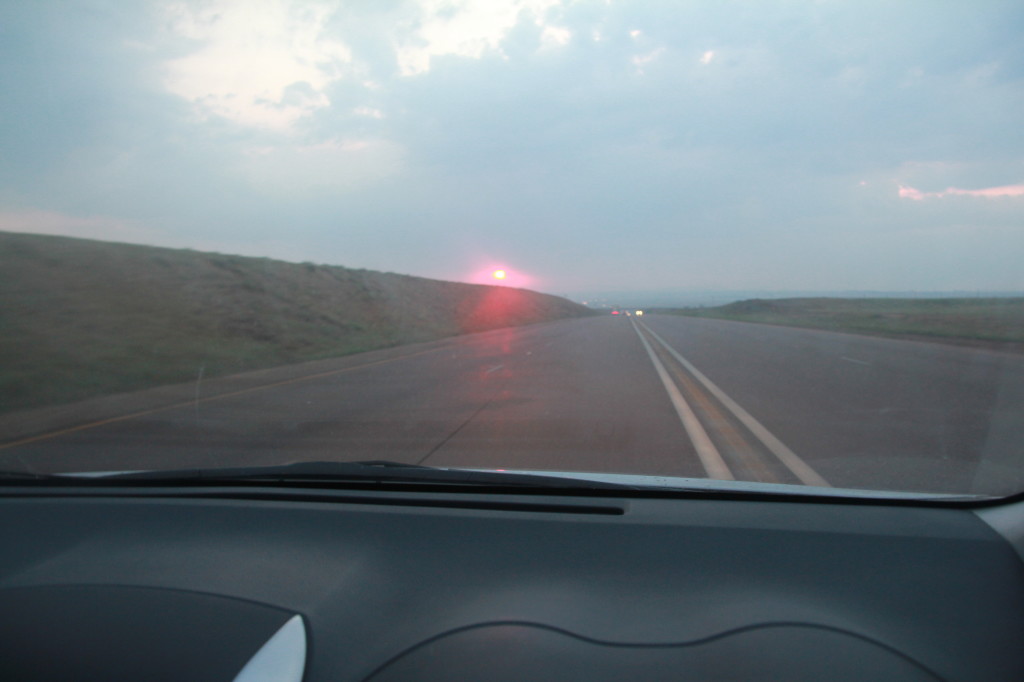 Expect to have to overtake lots of trucks any time of day or night.  It's a good paved highway but usually one lane in each direction and trucks will NOT pull over and let you by.  You generally have to cross into the opposite lane to overtake and hope nothing comes out of a side road.  It was pretty nerve-wracking!   Petrol stations can be few and far between so fill up at the first one you see after leaving Kruger.  Some of them don't take credit cards so be prepared to pay cash.
There are a few toll gates and you will need cash for the ones in the rural areas but once you get to the general Jo-burg/Pretoria area they will be electronic toll gates.  Your rental car will have a transponder and you should hear a beep as you go under them.  Don't worry, they will be charged at cost a couple days after you return the car and most car hire companies don't add an administrative fee.  Avis didn't at least!