There are several independently run resorts just outside the Doi Inthanon NP and out of these I chose the Touch Star Resort because I found a good rate on Hotels.com.  It has a great location right near the Blossom-Headed Parakeet Conservation Area and opposite the Inthanon Highland Resort.
The grounds are beautiful and very birdy but unfortunately the Blossom-headed Parakeets don't come this far from their roost.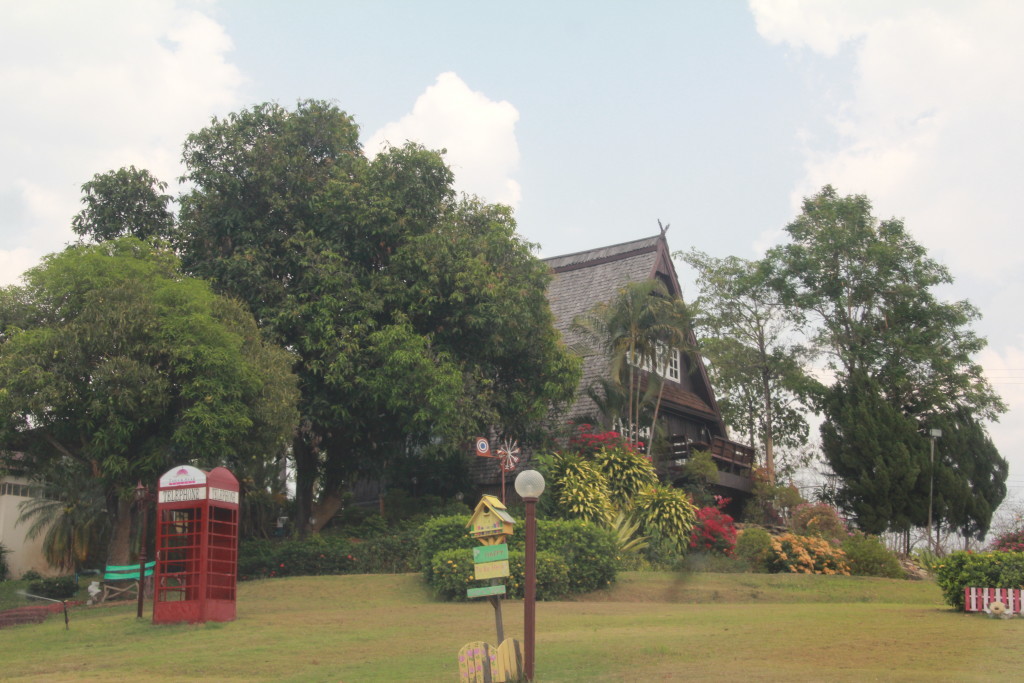 Taxis can be organized for those who don't have a car.  I highly recommend renting a car in Chiang Mai so you can be independent.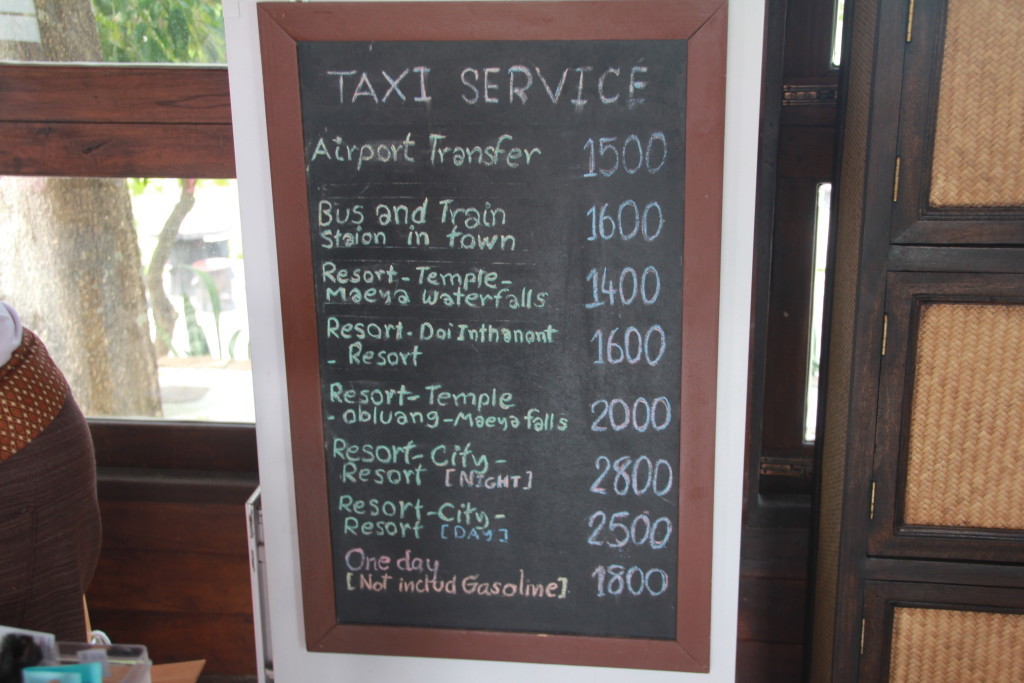 The bungalows are very cute and have nice views of the garden.
The furniture has a Thai flavour and the AC is welcome with the heat.
Verandah with a view.
Staff are well used to birders and will pack you a breakfast box to take with you if you leave early in the morning.  Breakfast is included in the rate and you can also have it in the restaurant.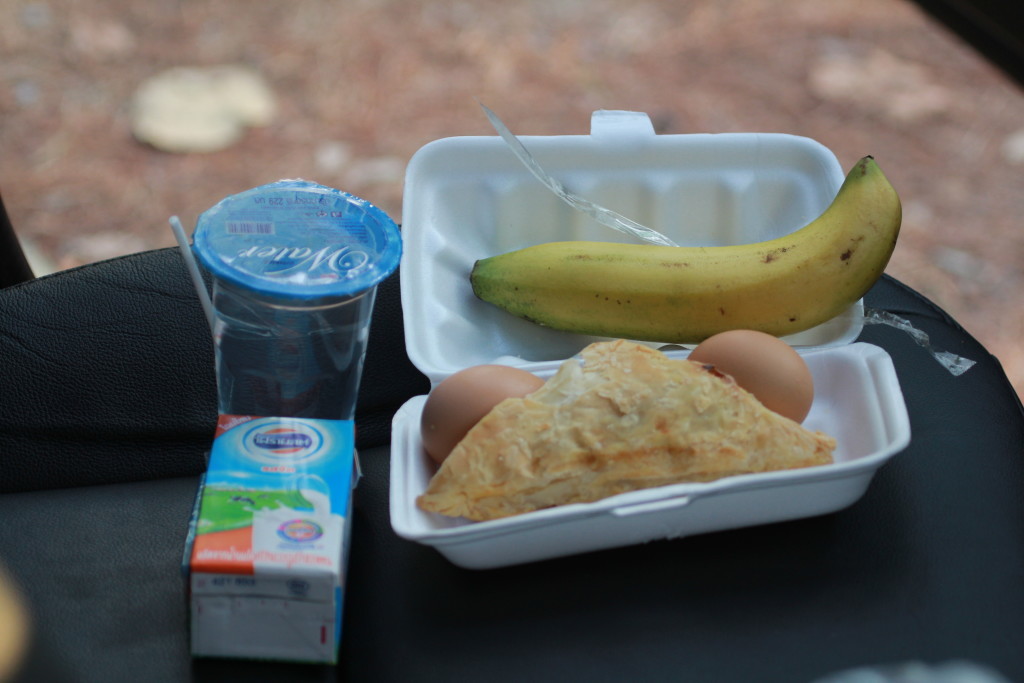 The nearest shopping is back on the main road, not walking distance so be prepared.
These cute figurines were at the Inthanon Highland Resort next door.  I wish I knew where to buy them!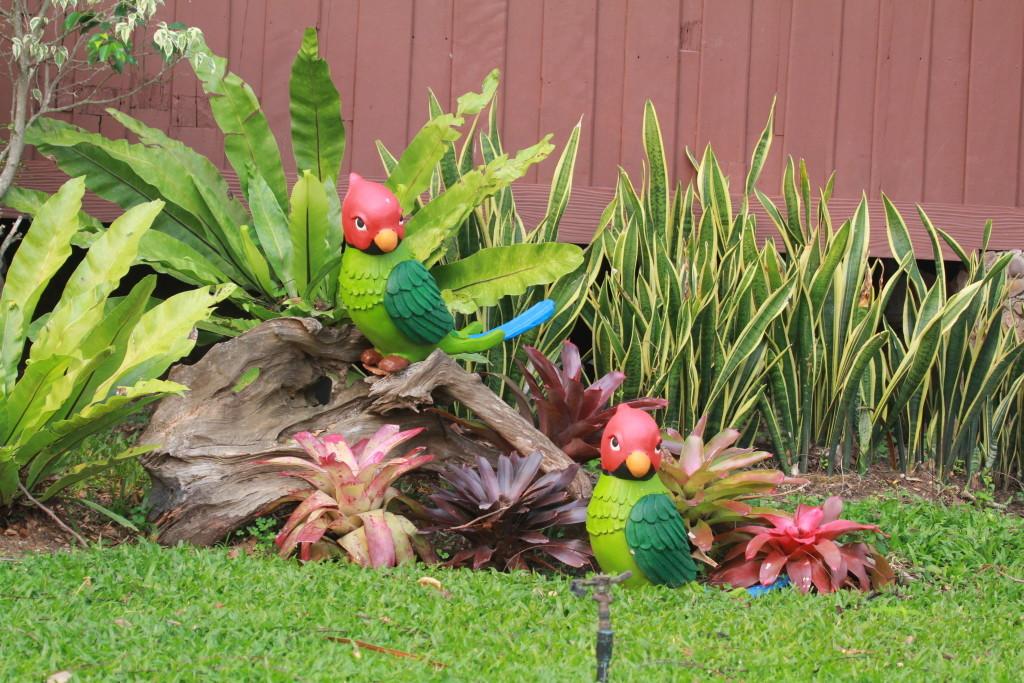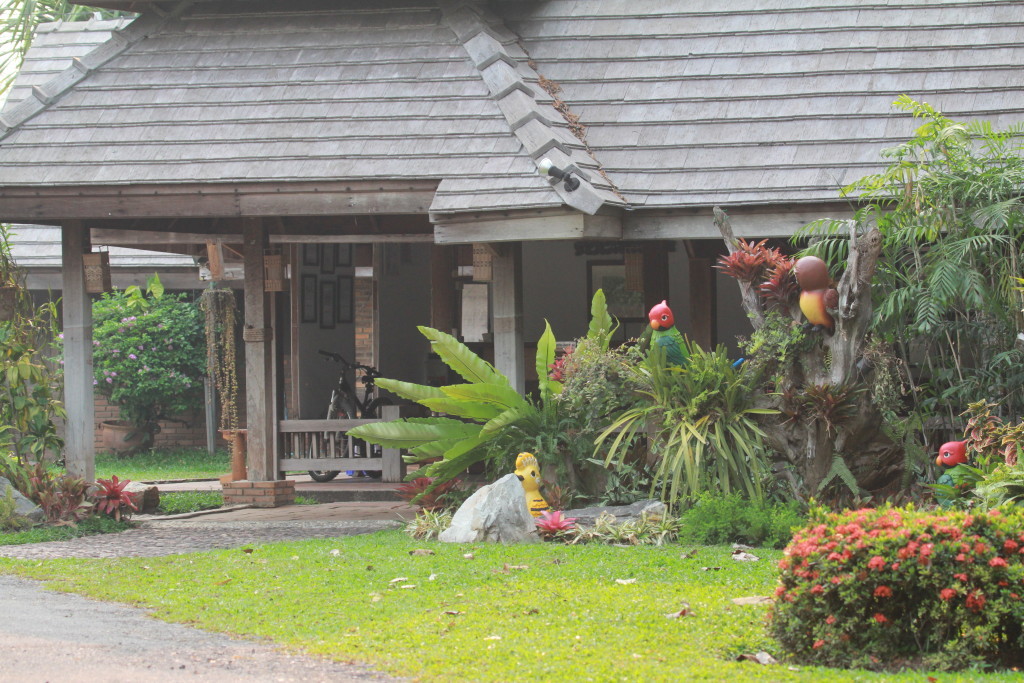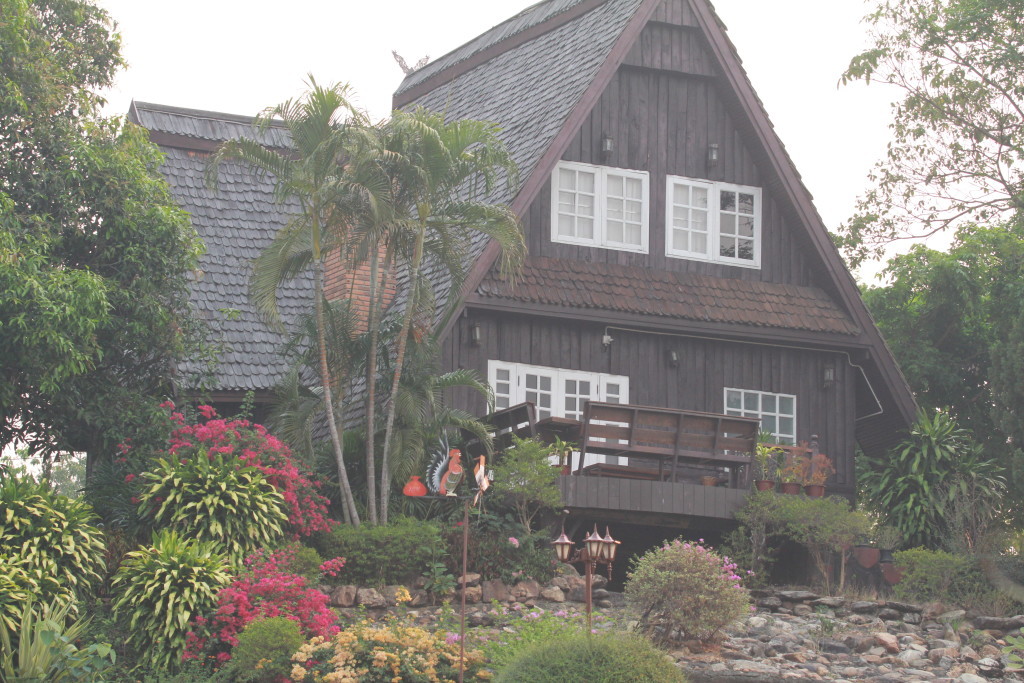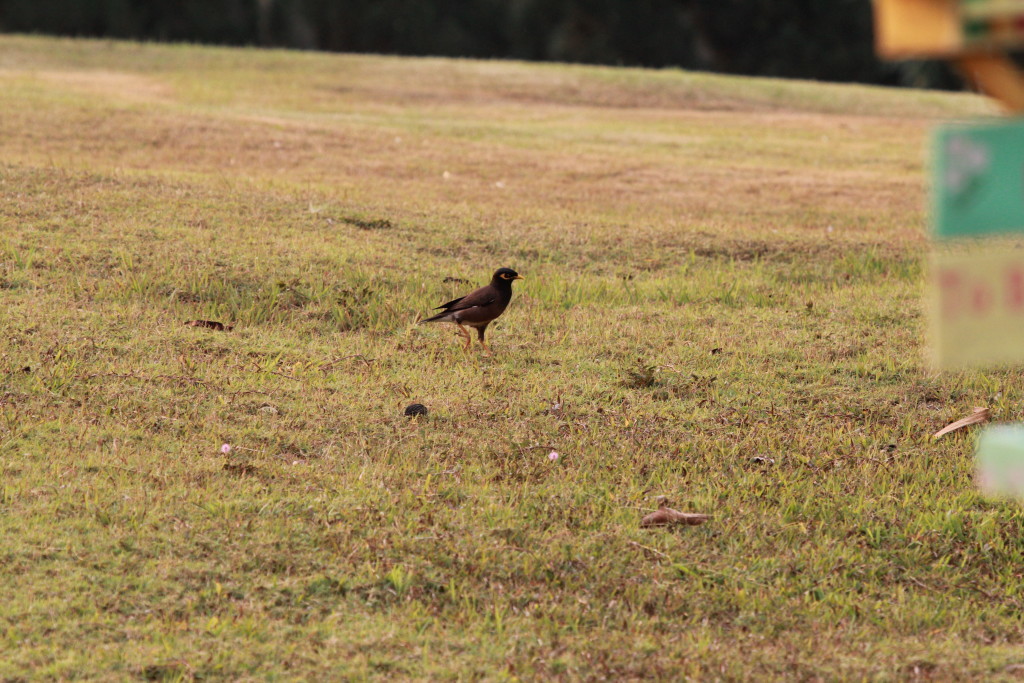 Touch Star is a lovely resort and very reasonable priced.  The food is ok, a bit spicy for our taste even after asking them to tone it down.  We had dinner there the first night but brought sandwiches from outside the 2nd night.  They do have a Western breakfast option with fruit buffet.