One of the best things about renting a car is that you can explore as you wish.  Northern Thailand is so beautiful with interesting small villages that tourists don't get to so we enjoyed a pleasant road trip as we left Doi Inthanon and headed towards Li Village for birding in Mae Ping.
This is what the route basically looks like with the offshoots to Doi Inthanon and Mae Ping in red.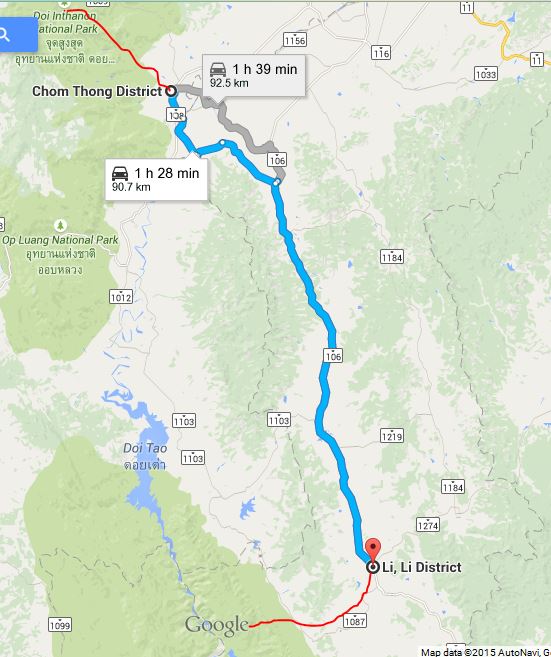 Chom Thong is a fairly large town but once you are through it, you won't see any more towns until Li.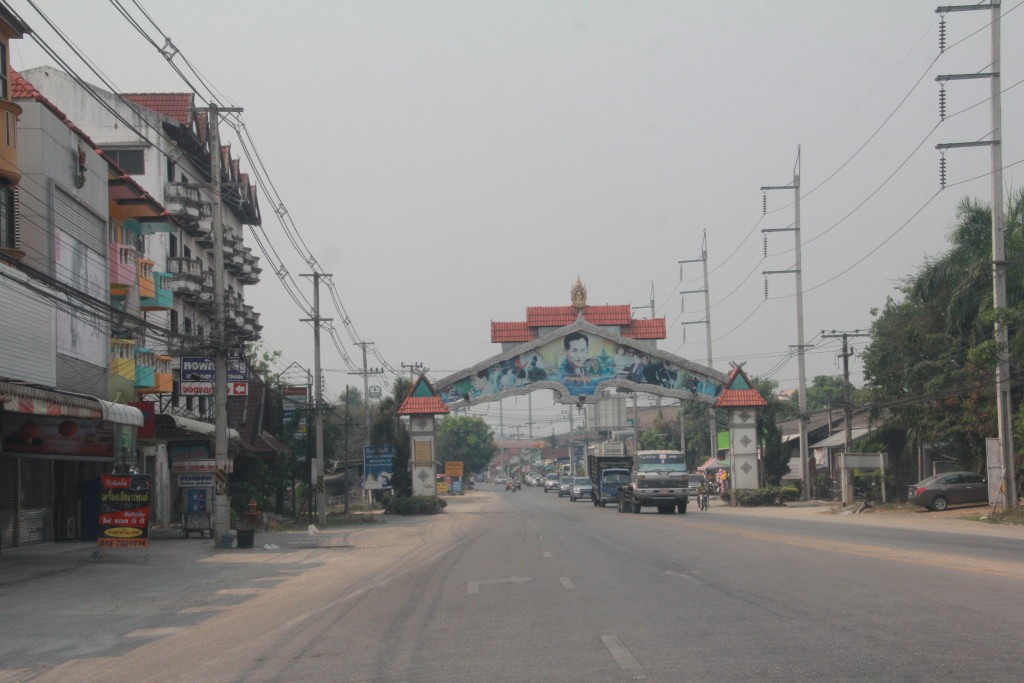 Roads are well marked usually in both Thai and English so just be sure of what town you are headed for or which highway/road you are looking for.  We were looking for 1103.
Now you are on a pleasant smaller road with only the occasional truck to spoil the view, just pass them.
Keep following signs to either Li or Mae Ping.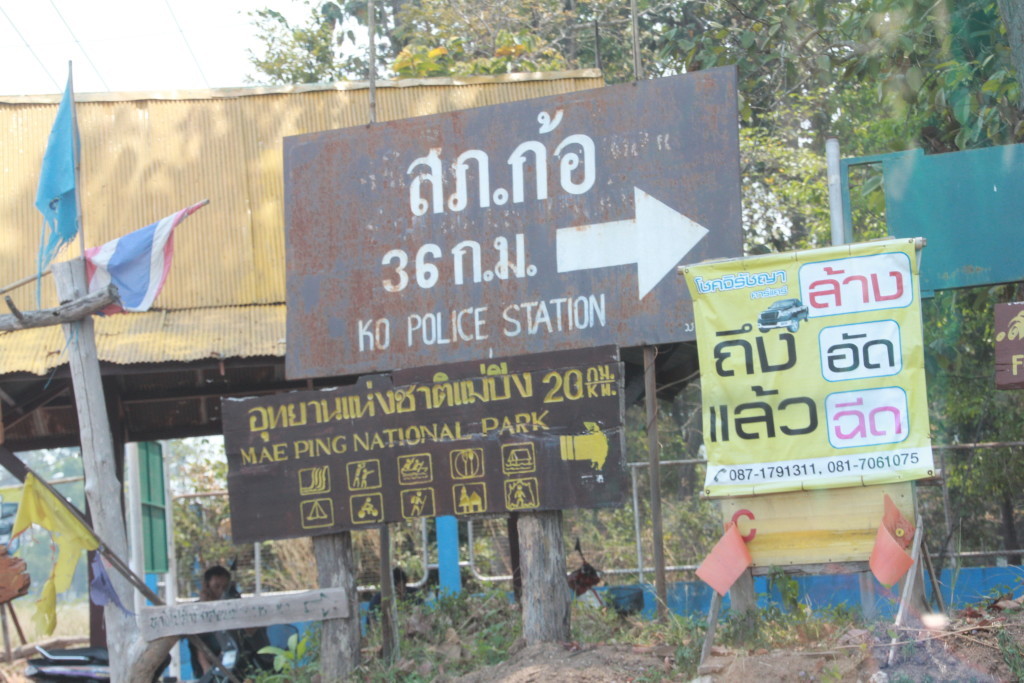 Once you are on 106 heading through Li, at the opposite end of the town is a very nice restaurant with nice views and various Thai dishes.  They will with-hold chilis on request.  The Baan Pailyn motel is next door.  It was getting a bit late to approach Mae Ping with nothing booked so we decided to stay there one night and go to the park first thing in the morning.
There's a small market in town good for fruit and snacks.  They do have other food options but everything looked too spicy for us.
Li temple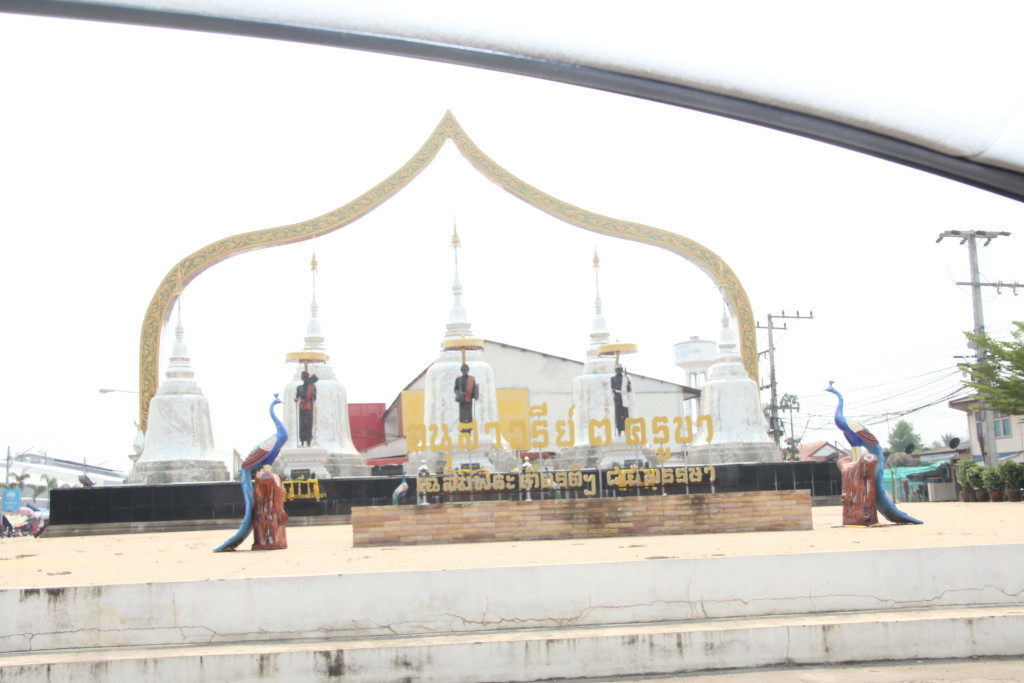 We stopped at a small grocery store to stock up for the park.  We took a pass on these fresh chicken feet!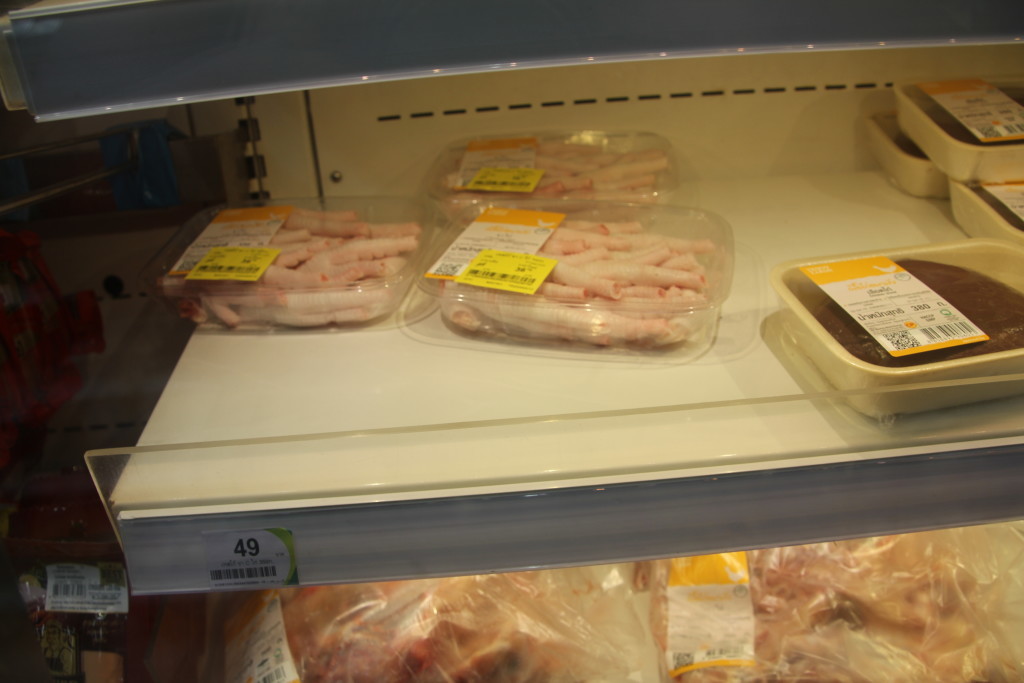 More of the market.
Beautiful temple on the road towards Mae Ping.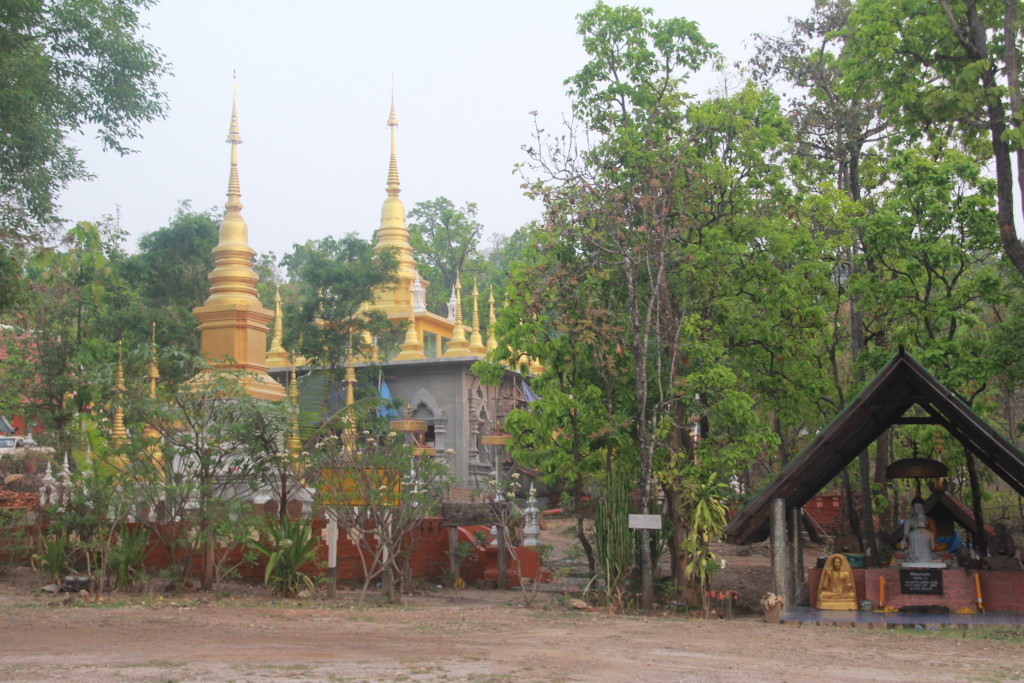 Entrance to Mae Ping.