These promos come up several times a year so no need to rush and transfer your points.  Best to wait until you are within a few months of booking an award to avoid being caught out by devaluations.
First up: Qantas is emailing members who have previously transferred credit card points with a tiered bonus promo.  Few people will be able to hit the 30% tier so I am calling this a 15% bonus for all practical purposes.  The link emailed to me is tied to my account so keep an eye out for it.  You may want to transfer a nominal amount of credit card points to keep you in the loop for future promos.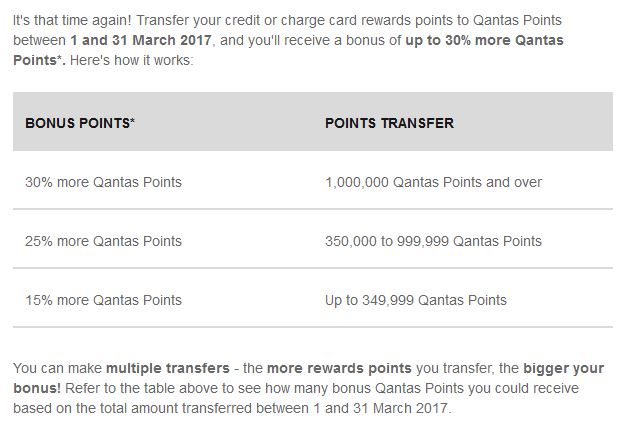 Not to be outdone, Virgin's Velocity has a more accessible promo with Flybuys that anyone can do if you have linked your Flybuys and Virgin accounts.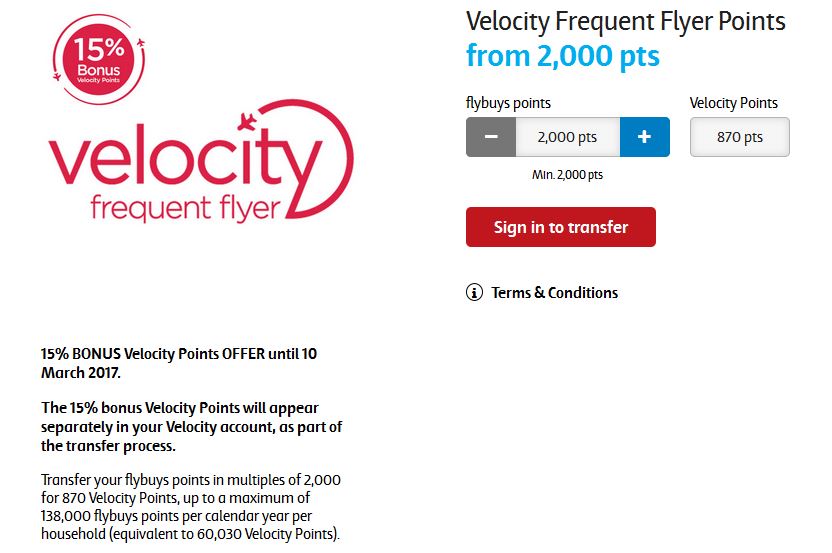 This promo was a real nice earner for me last year as I got lots of Flybuys points from maximizing shopping promos, then used a promo like this to get a 15% bonus!