We got a pretty late start since the birds were so engaging at Pretoriuskop restcamp, but luckily we didn't have far to go.  In a pinch, we could have simply exited at Numbi Gate and driven back to JNB at normal speed.  But I didn't want to miss one last chance to see more birds and animals in Kruger so we took the scenic route!  In the map below, a red road is paved and a yellow road is a dirt road but well-maintained.  Our route is in blue.
We saw lots of Fork-tailed Drongos but not close to each other.  They seem to be pretty territorial.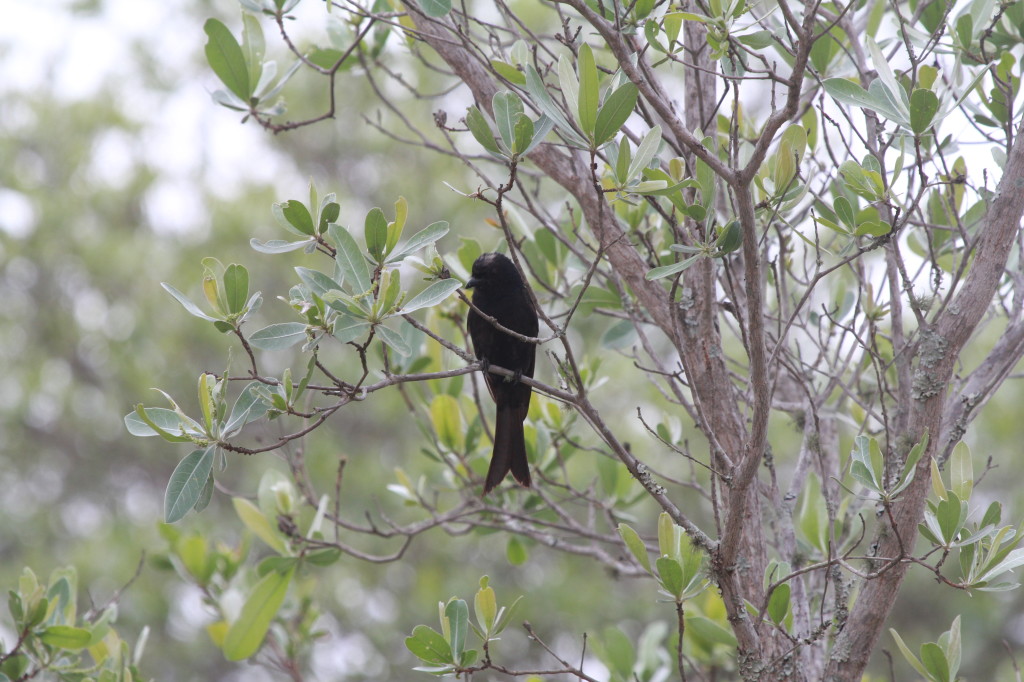 There are also a lot of these "Jock of the Bushveld" plaques.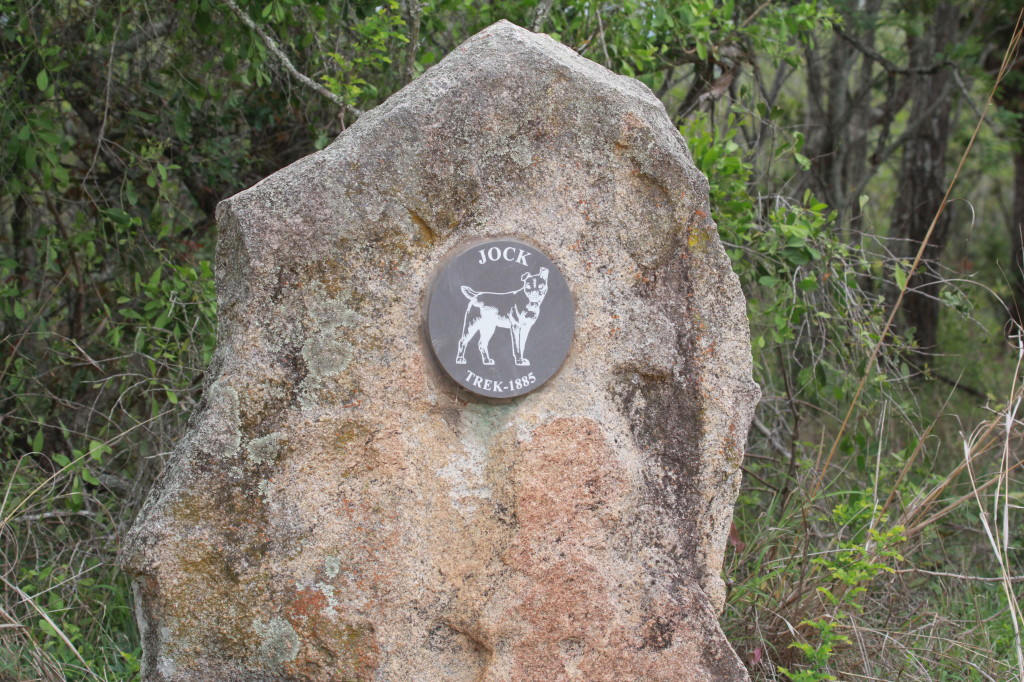 I really wanted to get a decent shot of a Lilac-breasted Roller in flight.  I had to wait a bit but this little guy finally obliged!
European Bee-eaters come here to escape the cold in Europe.
Vervet monkeys are always amusing.
Combining this with the map, you can see distances aren't that great.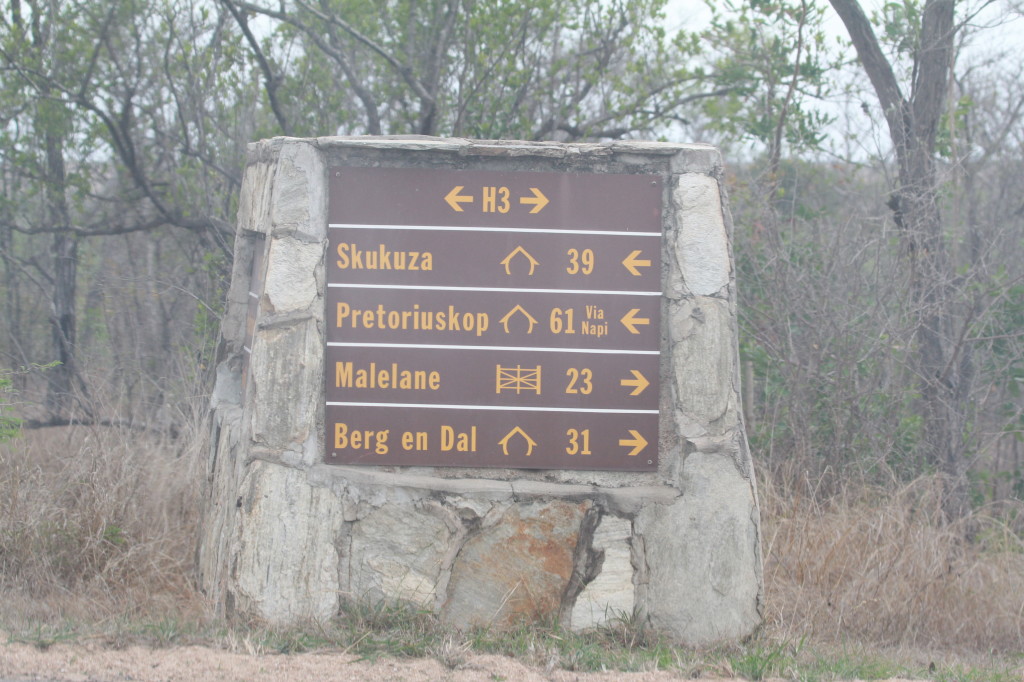 Greater Blue-eared Starling
Weaver birds are also everywhere.
This Southern Yellow-billed Hornbill was at a picnic spot.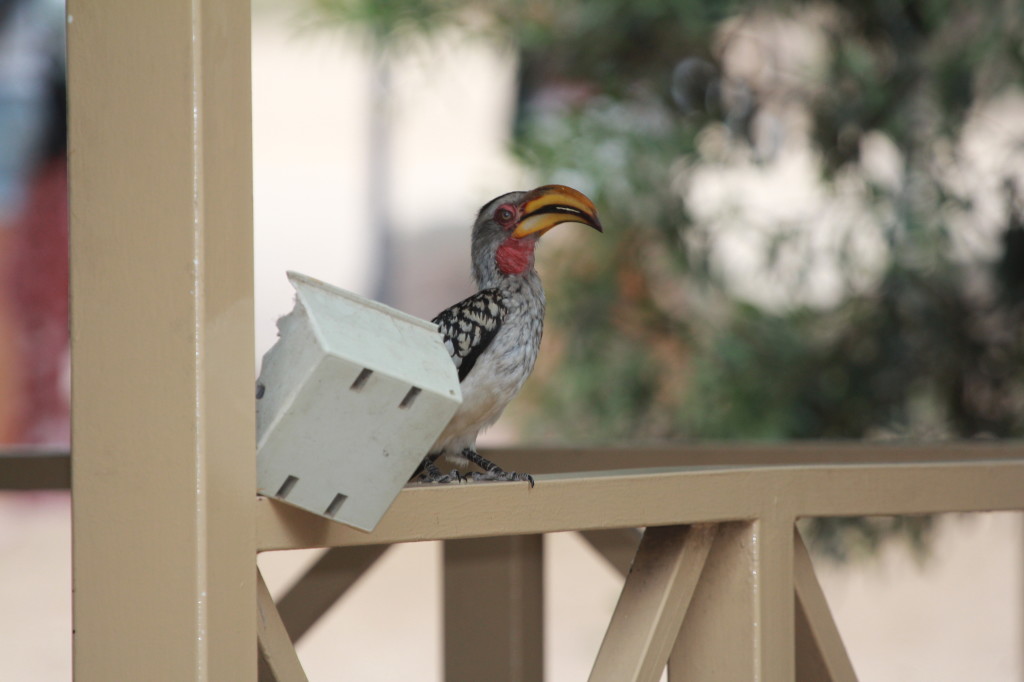 An elegant Pin-tailed Whydah.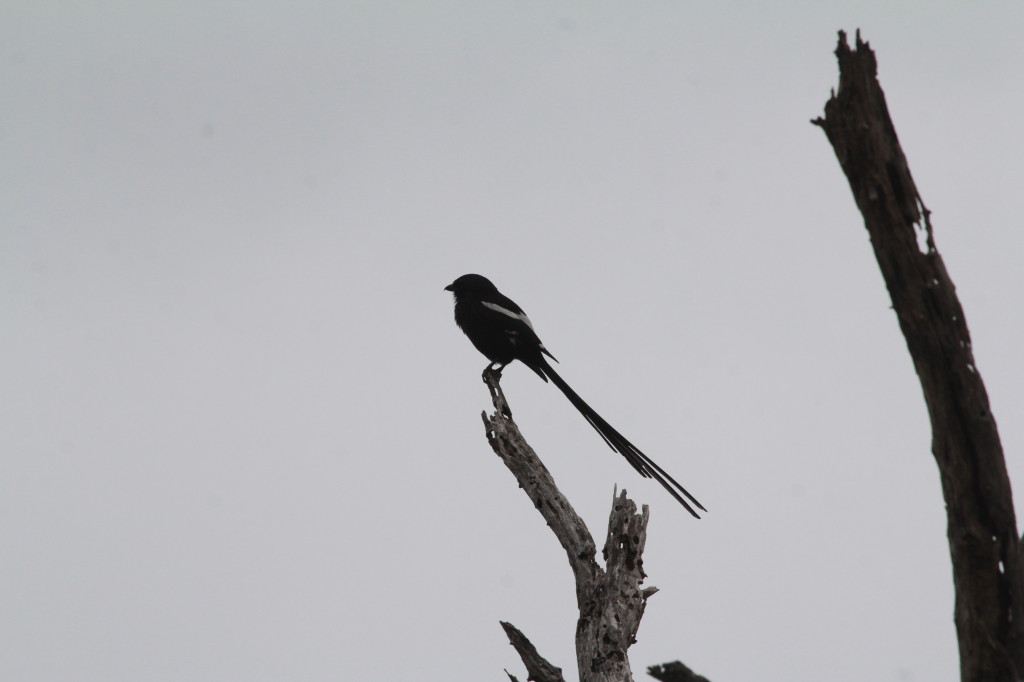 The quintessential African photo.
Red-breasted Swallow
Red-billed Ox-pecker, apparently near-sighted as he is pecking a giraffe!
Jacobin Cuckoo