Pretoriuskop Restcamp has it all!  It's one of the easiest Kruger Restcamps to get to if you can only spare a few days from a Jo-burg business trip.  They have accommodation to suit all budgets from tent campers to fully furnished cabins.  But from my point of view, this is what really attracted me!
Brown-headed Parrots!  But more about them tomorrow in the Birds of Pretoriuskop post.  Let's focus on the facilities for now.
It's about a 4-5 hour drive from Jo-burg if you enter at the nearest gate which is Numbi Gate, then you have at least 20 minutes more to reach the camp.  If you are coming from elsewhere inside Kruger then make sure you leave enough time considering the 50 kph speed limit and the fact that you will be stopping to watch birds and animals frequently.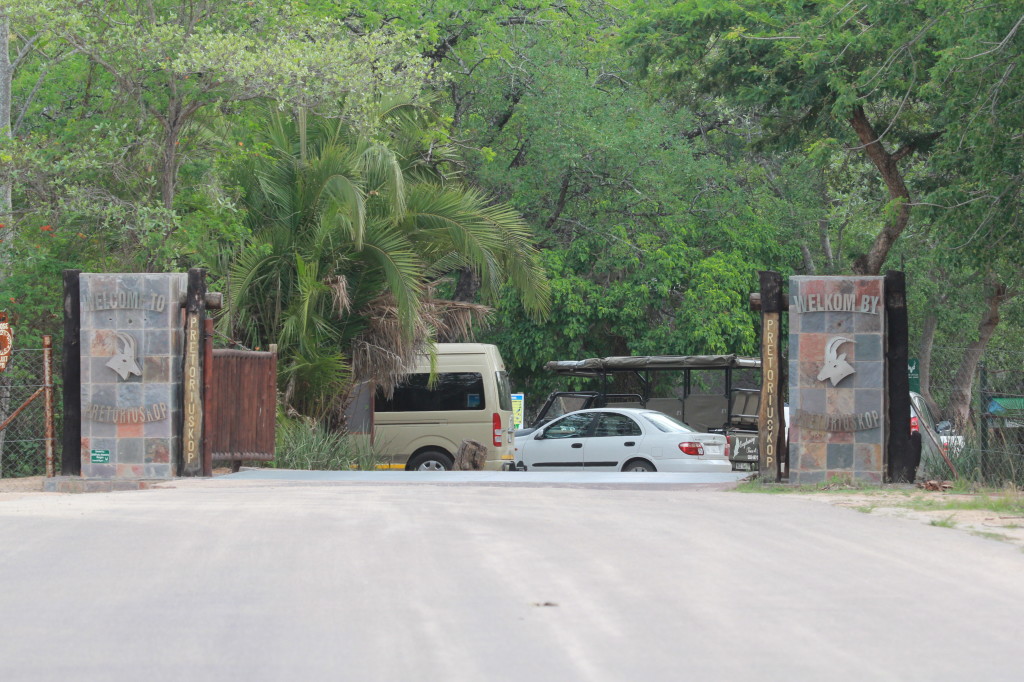 On the camp map below, I highlighted the location of our cabin #103, the ablution blocks (showers & toilets), retaurant, laundry and areas I found good for birding as we walked around the camp.
Each cabin has a car space next to it and are surrounded by trees.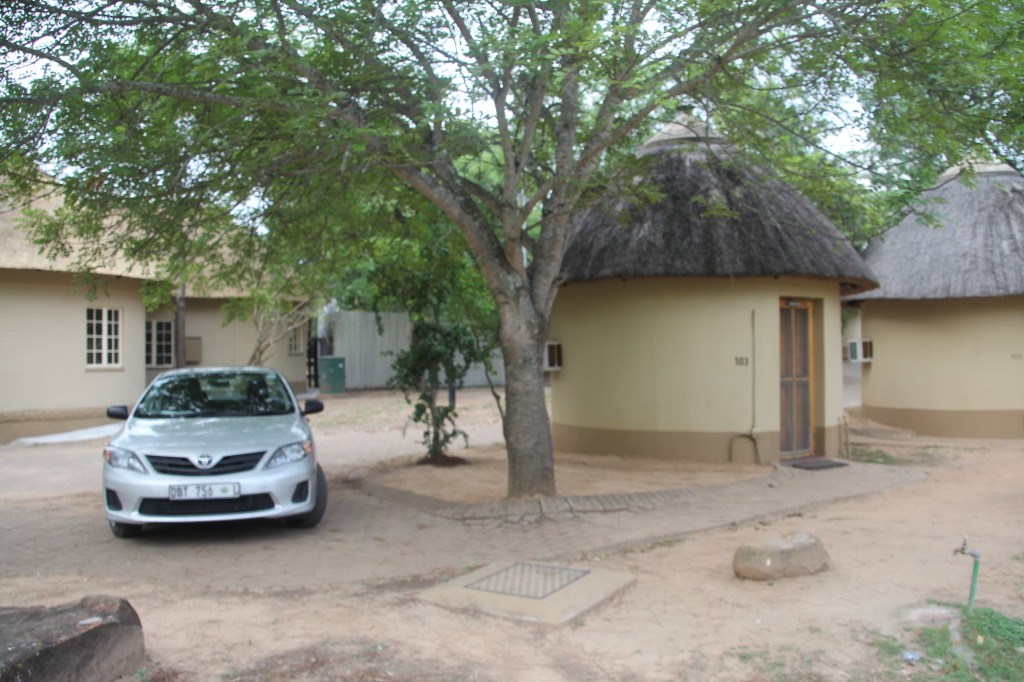 The cheapest cabins don't have ensuites but there are always ablution blocks nearby.  You will need a torch/flashlight for night time visits.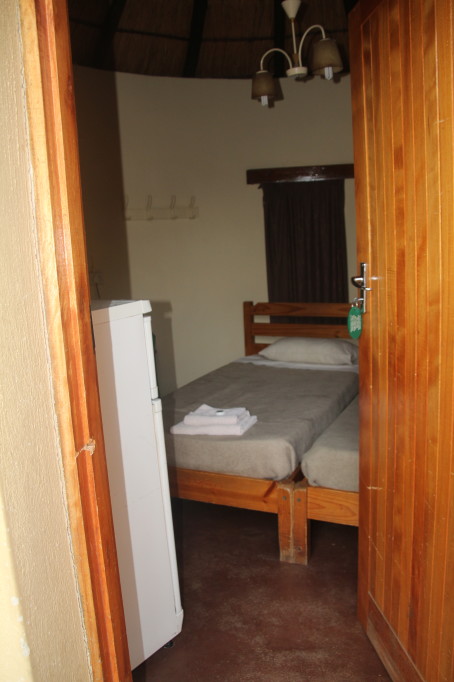 Although small, they do have decent sized fridges with a spare power point for charging batteries.  You won't get wifi here, possibly mobile phone reception though we didn't use phones while we were in South Africa.
This would be our last chance to do laundry before leaving for Mauritius.  My husband was happy to watch the machines while I wandered off to find birds.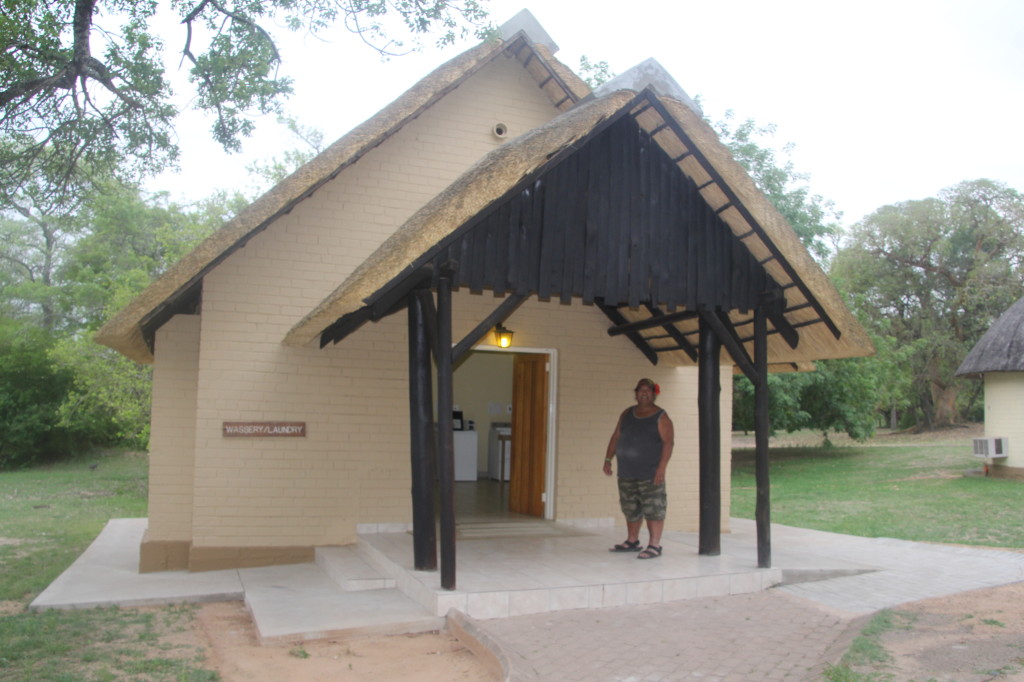 The restaurant is run by South African chain Wimpy and has mostly comfort food – hamburgers, steaks, ribs and such.  Prices are reasonable so there really isn't a need to self-cater unless you prefer cooking and doing dishes to watching birds!
The next morning, Ina just hung out watching monkeys while I was listening for the parrots.
There are the usual maps with game viewing sightings posted near reception.
Here's a view of Wimpy's in the morning.  You can have an al-fresco breakfast and watch birds!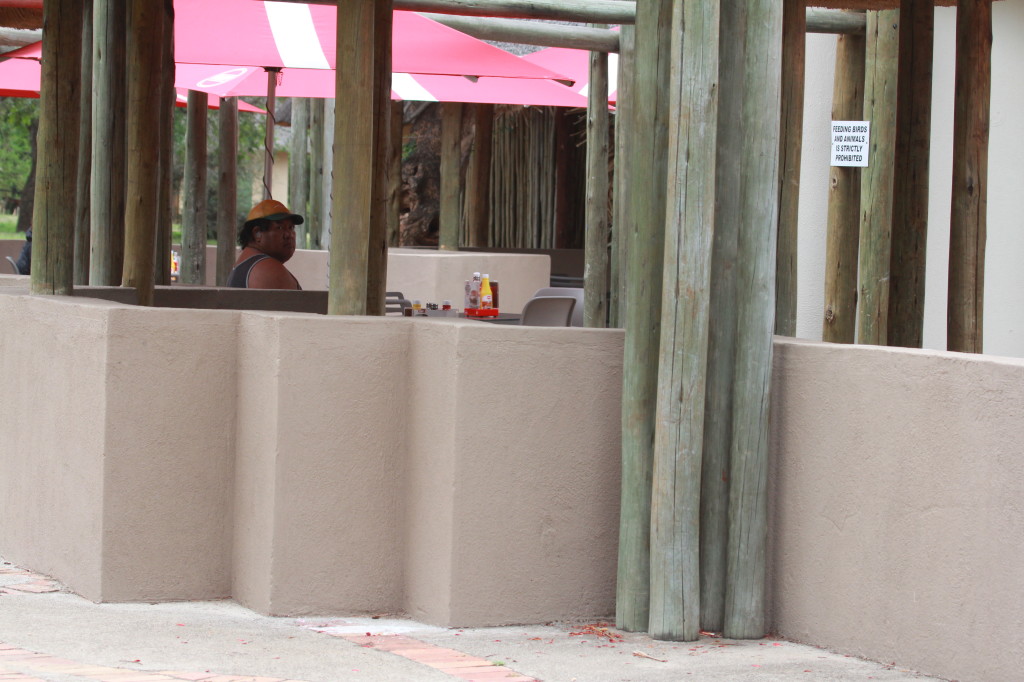 The camp store is next to Wimpy's though I wasn't thrilled to see animal skins on offer.
They also have a wide variety of biltong (like jerky but harder).  I just didn't want to be eating the beautiful animals we'd come halfway across the world to see!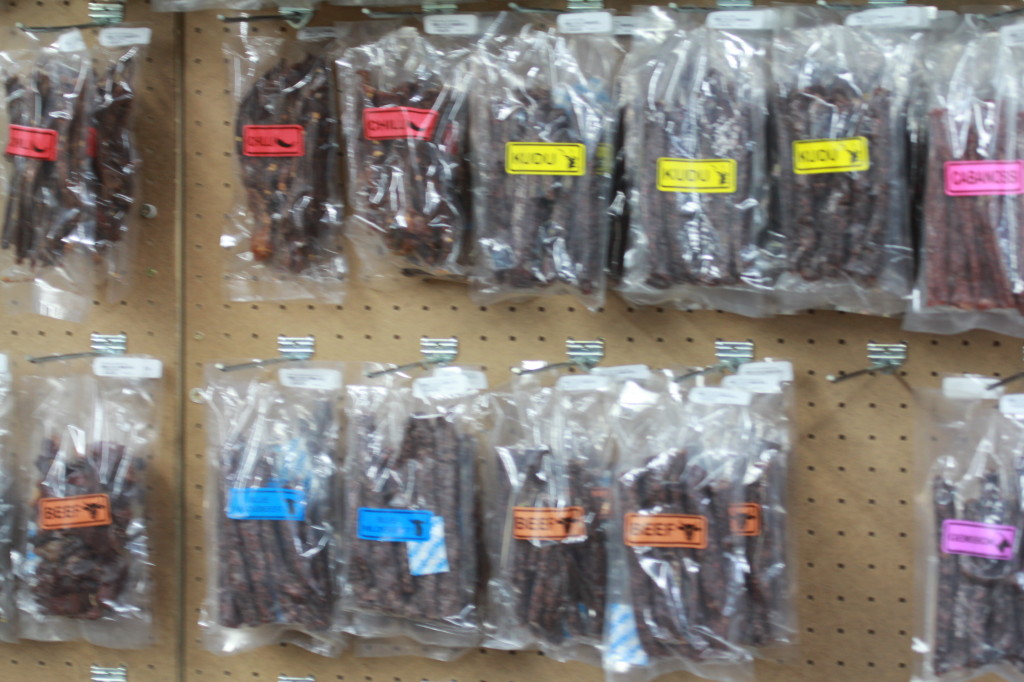 Tune in tomorrow to meet the birds of Pretoriuskop!