It's rare that we go back to the same place twice, mostly because I just don't have enough miles to go back to places we have already been to.  We were extremely lucky that this trip to Africa gave us the opportunity to revisit the wonderful Kurisa Moya Nature Lodge in the Magoebaskloof area!  Although I have already done a detailed review on Kurisa Moya, sometimes things change to the point where I would do another one.  I am very happy to say that nothing has changed and that nothing needed to!  The location is amazing and the wonderful birding guide David Letsoalo is still based there.  We even had the same cabin we had the last time which was awesome!
Getting there from JNB was very easy once we figured out how to get on the main highway headed north.  The only difference from last time is that the toll booths in the Jo-burg area are now electronic and you have a beeper in your rental car.  We used Avis after doing a lot of research and were happy with them.  They didn't mark up the tolls or add a service fee.  They just billed them to my credit card a couple days after we returned the car.  As usual, I did an inspection of the car and took photos to avoid problems when we returned the car.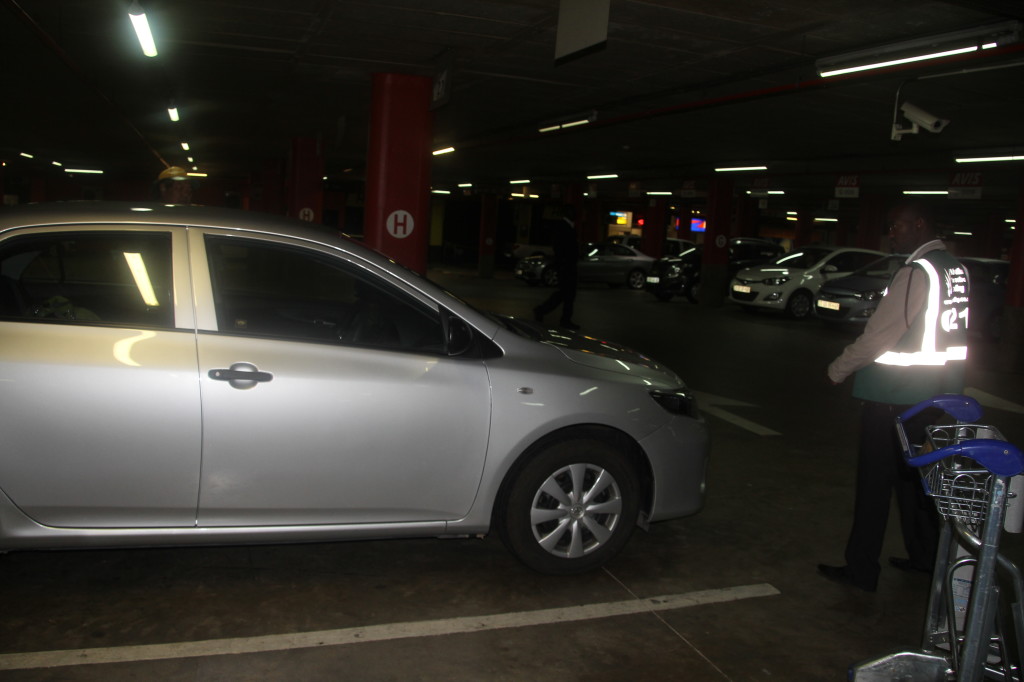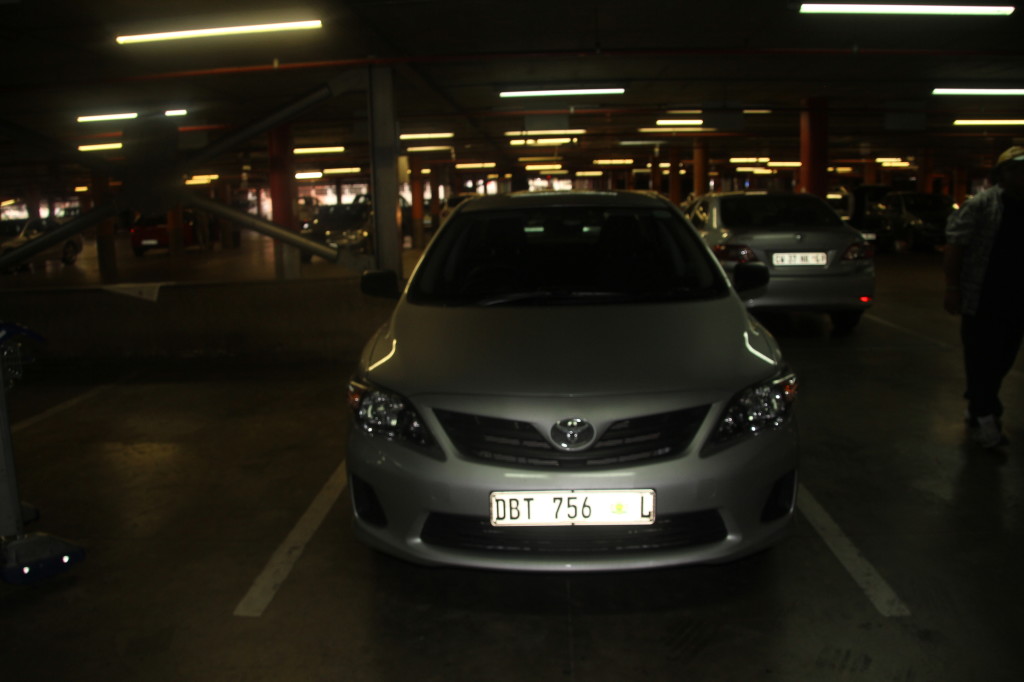 The motorway is in excellent condition and we made good time to Polokwane where we stopped for a quick meal and bought food for self catering in our room.  There are a couple supermarkets in town.
The roads pass through several rural villages enroute to Kurisa Moya.
There are signs to point the way.  Print the detailed directions on their website to make sure you don't get lost.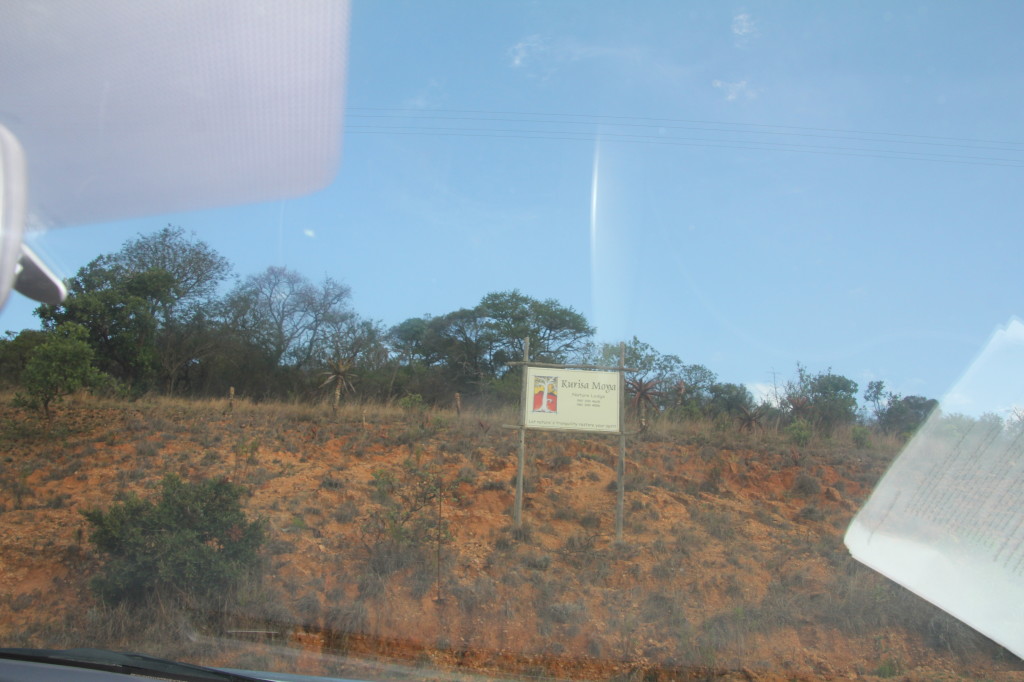 The access road leading to the property itself is still a shocker, especially in a sedan car but it's doable.  Just take it slow.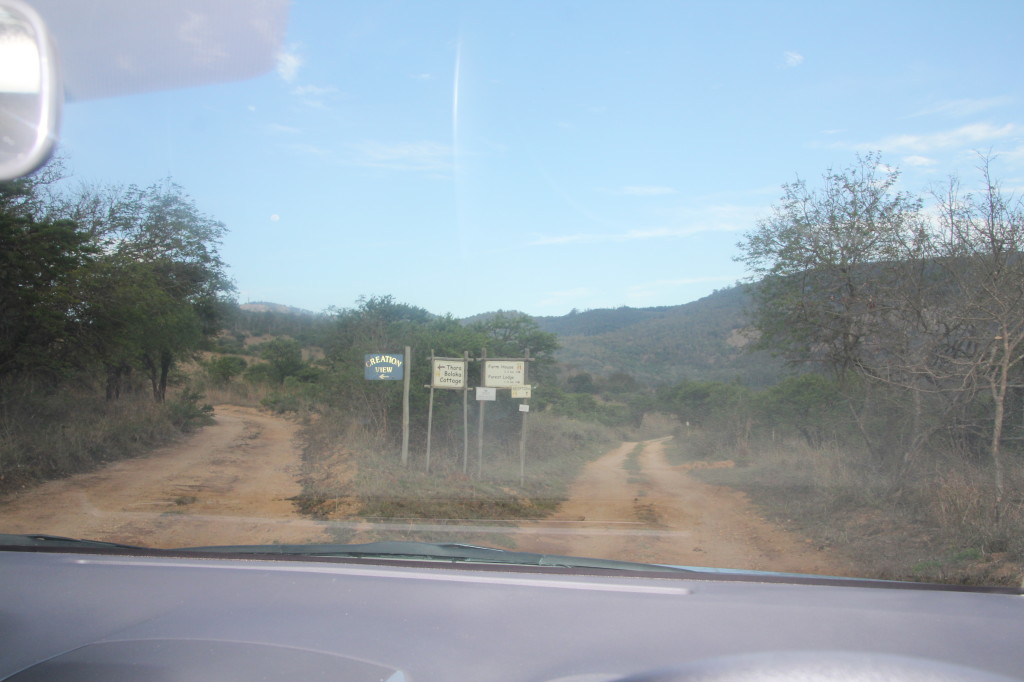 We arrived at the farmhouse around 5pm and David was waiting for us.  He escorted us back to our cabin and kindly helped me with my backpack.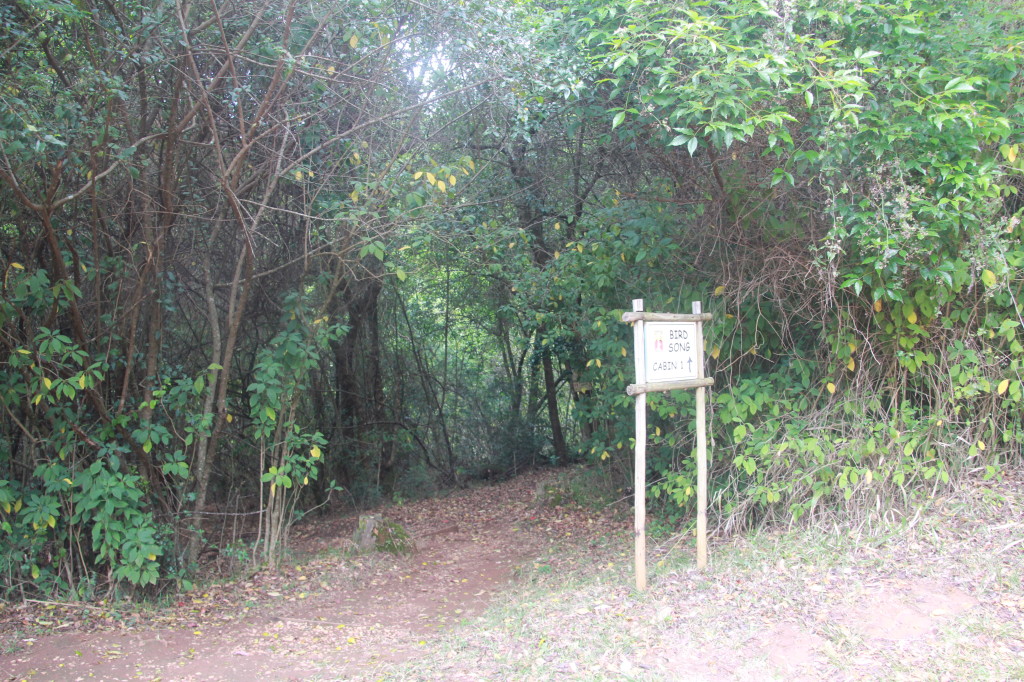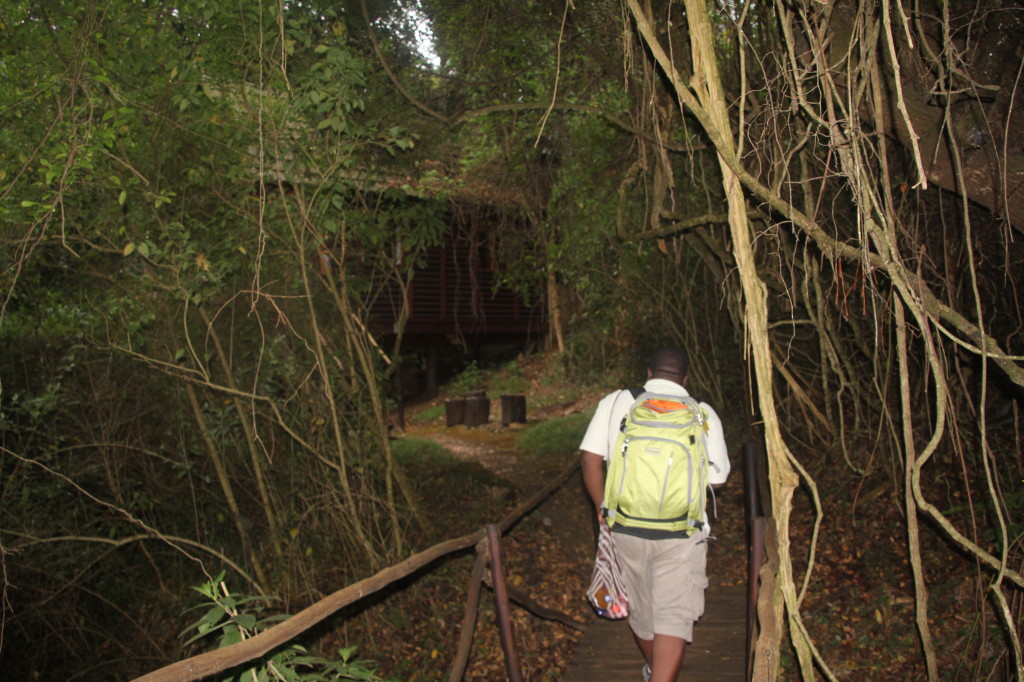 It felt like a homecoming to be back in the same cabin!  They even still had the same guestbook I had already signed back in 2009!
In this photo you can see the loft above the kitchen.  No wifi, you are in the bush!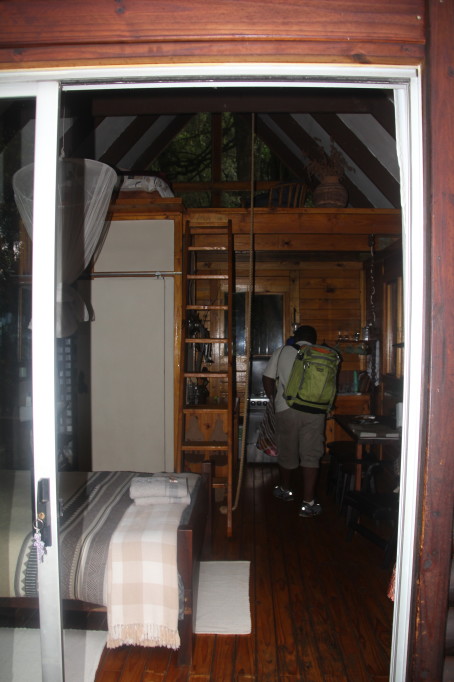 In April 2009 it was cold enough we needed the stove but this time (Nov 2014) it was warm enough without requiring heating.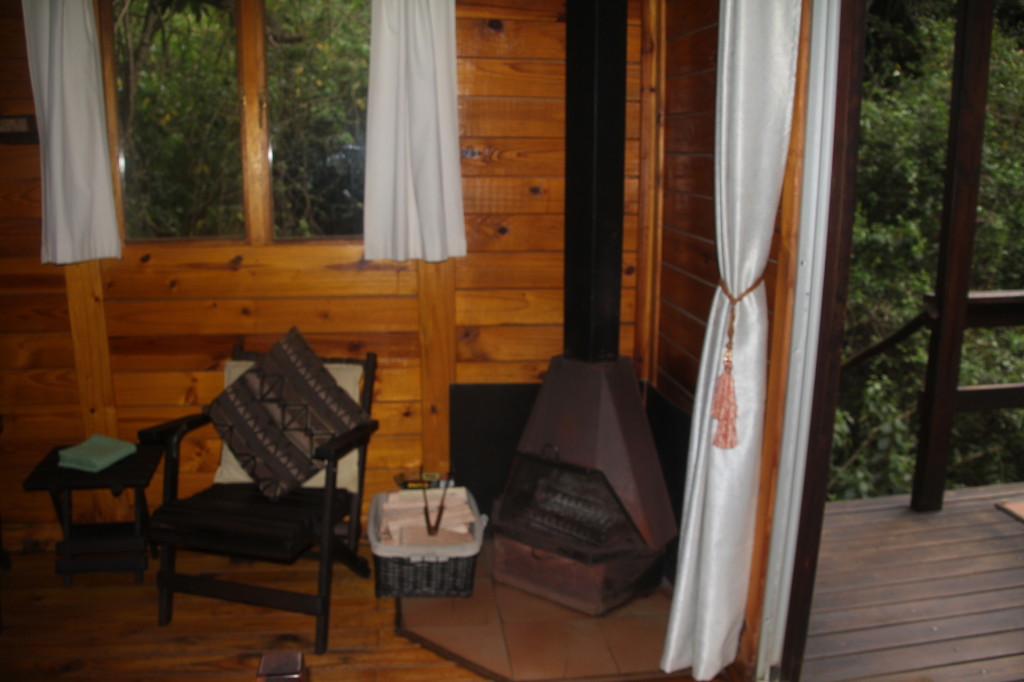 This was a quick one-night stay so no time to BBQ.  We were really just stopping by on our way to Madagascar.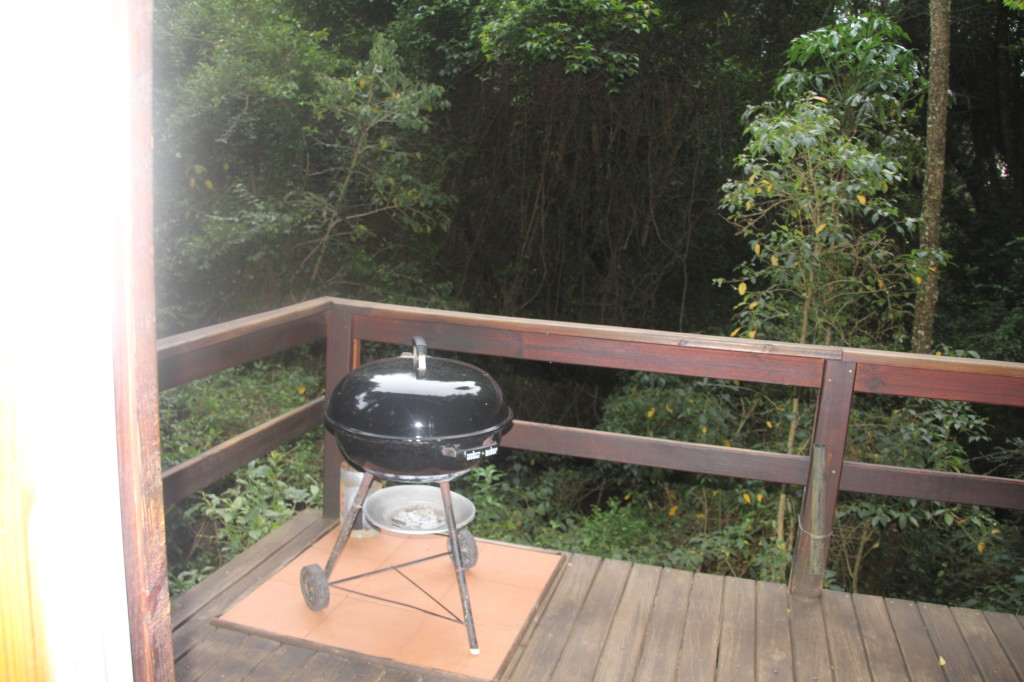 David gave us our wake-up time and I set my iPhone.  It was early, around 5am-ish but worth it as you will see in the next post!