The Malagasy paradise flycatcher (Terpsiphone mutata) is a species of bird in the Monarchidae family. It is found in Comoros, Madagascar, and Mayotte. Its natural habitats are subtropical or tropical dry forests and subtropical or tropical moist lowland forests.
There are two colour morphs of this beautiful bird – white and rufous.  The reason for this is still not certain but you can read more about it here.  They often co-exist in the same habitat.  I took these photos in Ankarafantsika NP, Madagascar.
White Morph
Rufous Morph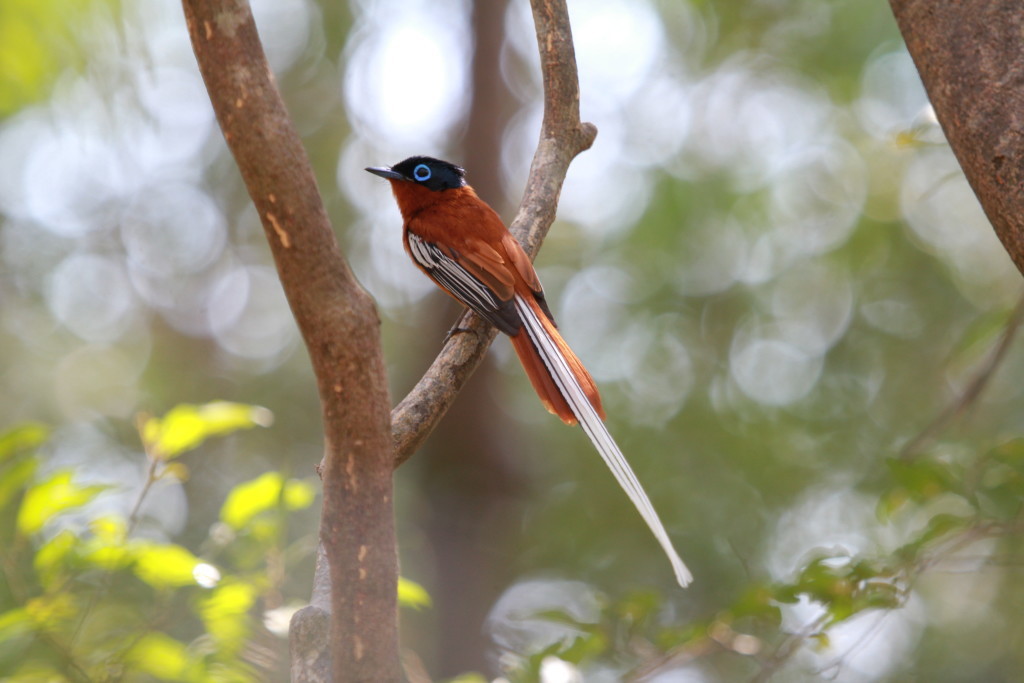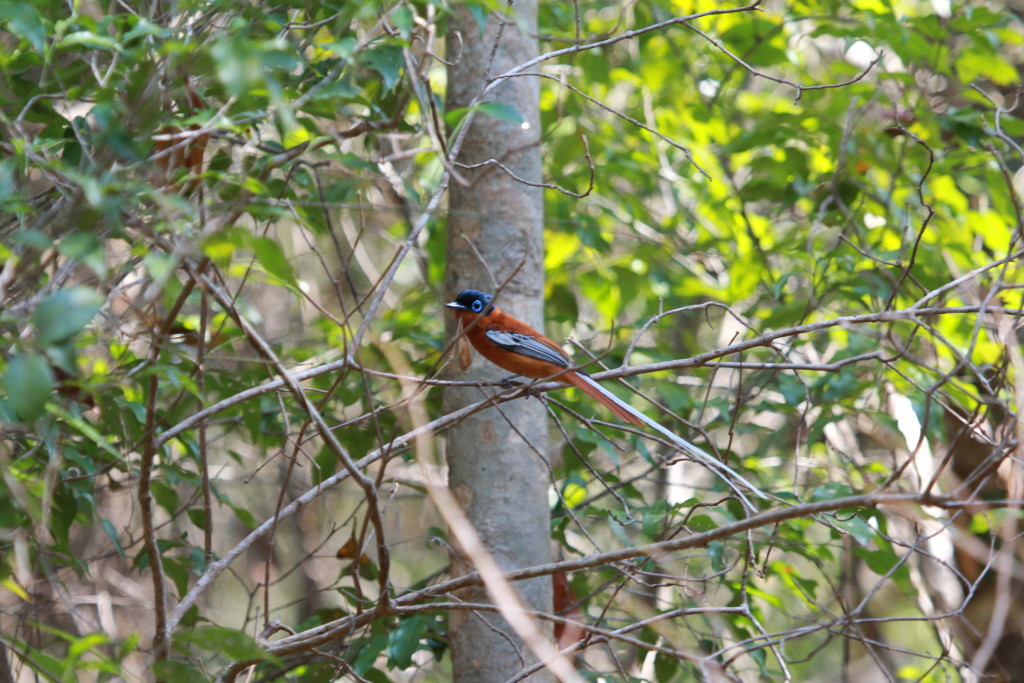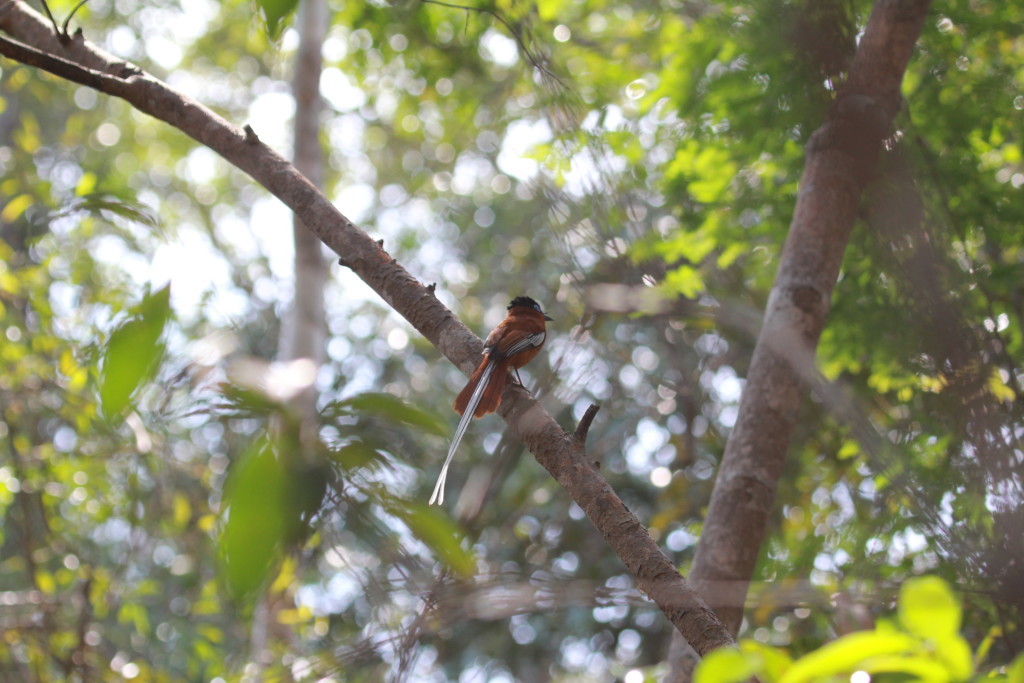 The good news is this intriguing and beautiful bird has a very large range and can be seen in most forested parks in Madagascar.  We found them easily in Ankarafantsika with both morphs in close proximity to each other.
LEARN MORE ABOUT MALAGASY FLYCATCHERS
VIDEO
I couldn't find anything embeddable, but if you go to IBC, you can see videos of a white morph male building a nest and a rufous female building a nest, both filmed near Ranomafana NP.