Since United devalued their program a few months ago, I wanted to take advantage of the generous routing rules before they took that away too.  Devaluations seemed to be a common theme amongst most airlines this year. I also noted that the trend is for airlines to be stingy with business class awards and I really didn't want to do such a long itinerary in economy!  I also wanted to take advantage of the routing rules for quick layovers in Taipei & Beijing.
QANTAS LOUNGE IN BNE
Much to my surprise, we were invited to the Qantas lounge (OneWorld member) instead of the Air New Zealand Koru Club that Thai usually invites us to.  Apparently this is due to a code-share arrangement between Eva and Qantas. The only other Star Alliance airline – Singapore has their own lounge but they only open award seats in/out of Australia at T-14 so basically useless for advance planners.  It was nice to try out a new lounge and relax before our flight.  It wasn't crowded and was very comfortable.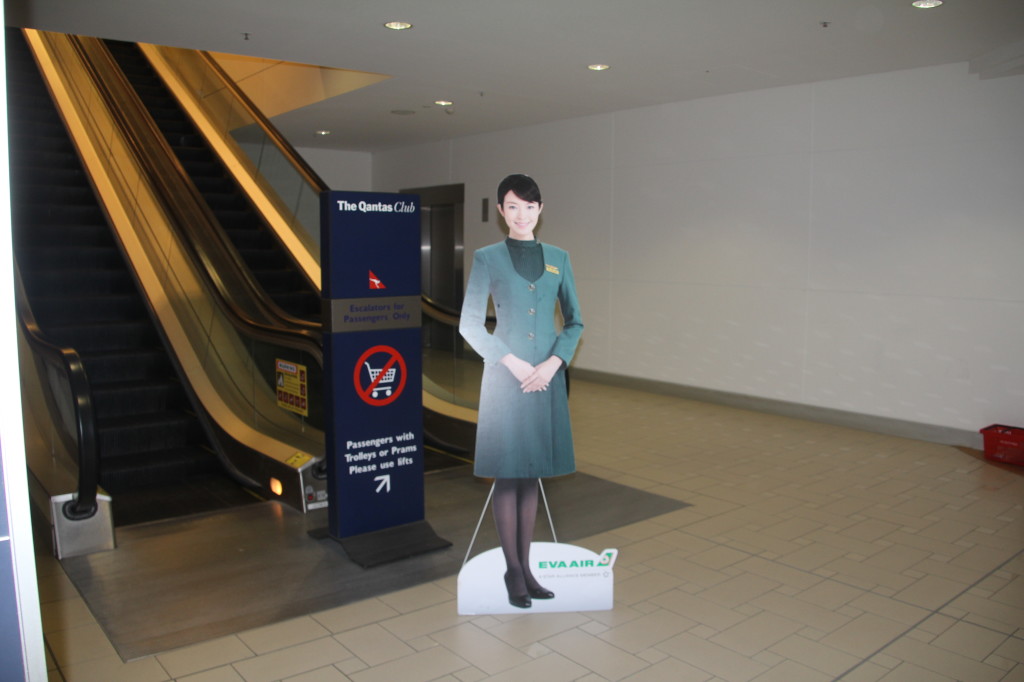 View over the airport from the lounge. BUSINESS CLASS SEATS
Although they were angled lie-flat, they were still comfortable and we got a good night's sleep.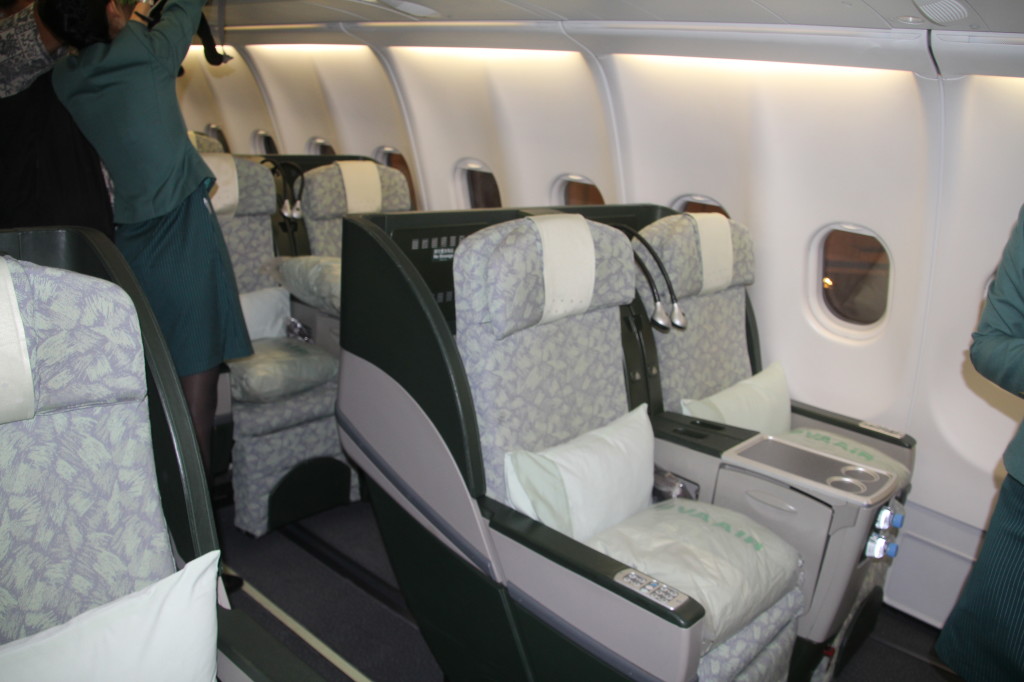 I didn't really care for the food but my husband liked it.  I just wanted to get some sleep so passed on my evening meal.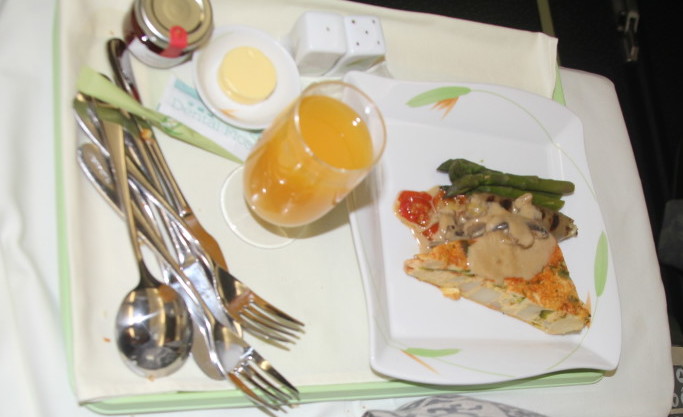 EVA AIR LOUNGE IN TAIPEI
Upon arrival, we went to the EVA AIR lounge hoping to stash our bags while we did a quick run into the city.  They took my boarding pass as security which was bad as we needed the boarding passes to clear security and immigration after our excursion so we ate a quick breakfast, then headed through immigration, backpacks and all for the trip.
Entrance to lounge
Very cool bottles for sale in duty free, I would have bought one if this had been the return leg into Brisbane.