The Red-fronted Parrot (Poicephalus gulielmi), also known as the Jardine's parrot, is a medium-sized mainly green parrot endemic across wide areas of Africa. It has three subspecies. The extent and shade of the red or orange plumage on its head, thighs, and bend of wings vary depending on the subspecies.
These two photos are a juvenile Jardine's Parrot at Birds of Eden.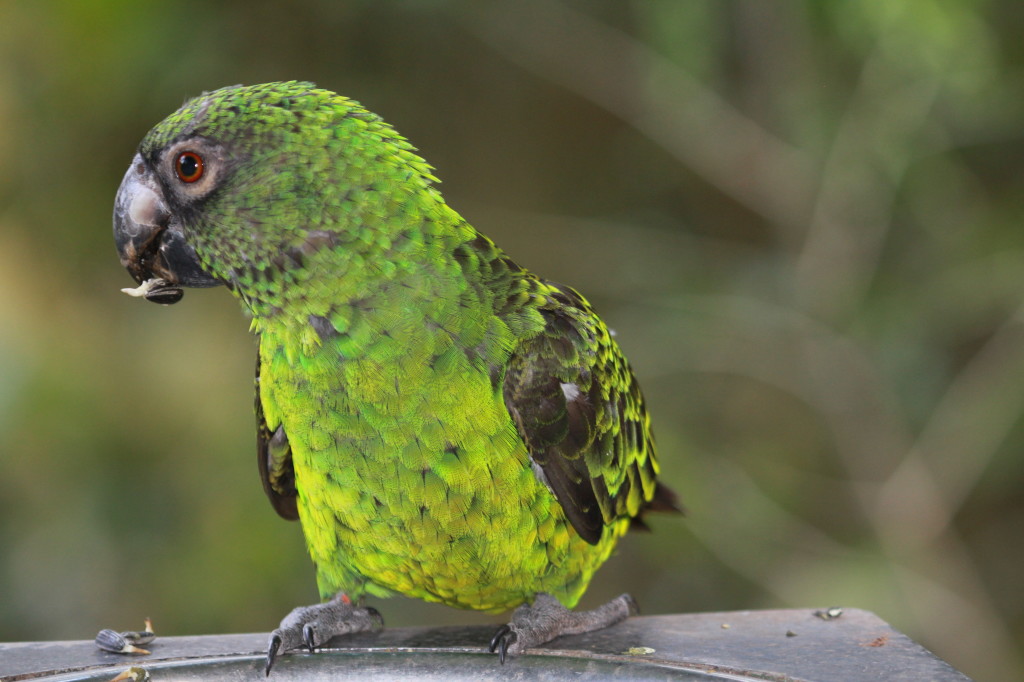 Although I saw a Jardine's zoom by at Arusha NP I didn't get a photo of an adult so I will fall back on the Wikipedia one.
They have a huge range across Africa in separated areas but many of these would be difficult for a tourist to access.  The best places are Arusha NP in Tanzania and Kakum NP in Ghana.
LEARN MORE ABOUT THE JARDINE'S PARROT
VIDEO
IBC has a clip of some parrots in Ghana. I came up blank for a video on YouTube of WILD Jardine's Parrots although there was a lot of captive bird clips.