In Africa, even car parks have interesting birds to see!  Kakum National Park in Ghana is no different.  It was here that I got my only glimpse of 2 African Grey Parrots in flight.  I also saw some other birds much closer!
PART 1 – AFTER LUNCH, SAME DAY AS CANOPY FOREST WALK
African Pied Crow
Grogeous butterfly in the sun
Pin-tailed Whydah
Ladies headed home, I love how she balances the water on her head!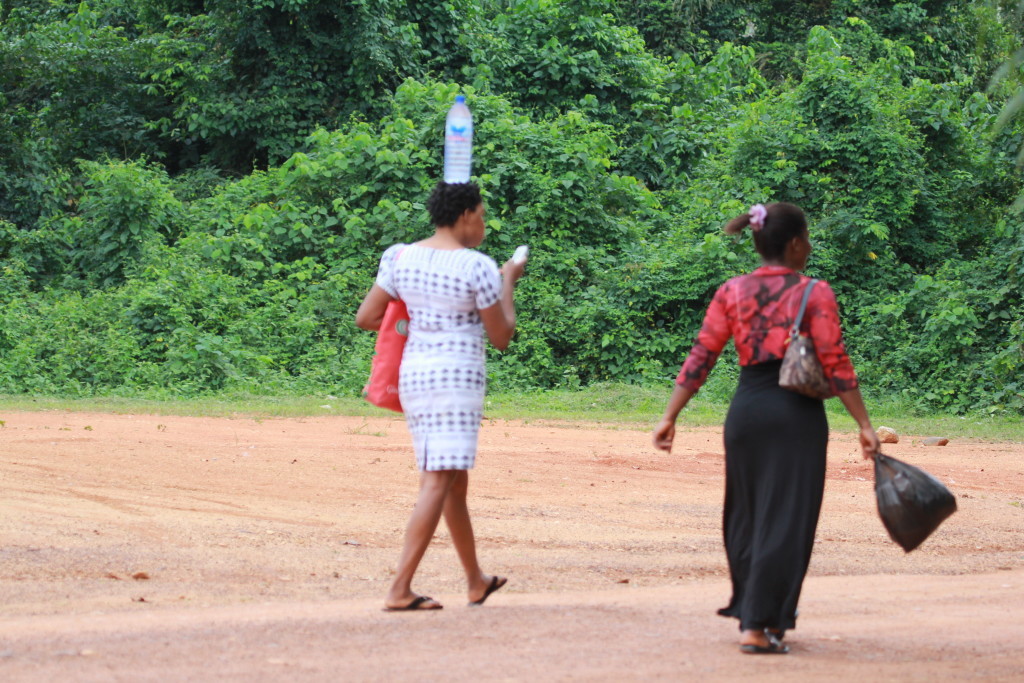 Weaverbird Colony at the front gate.
PART 2 – EARLY MORNING, AROUND 6AM – 7:45 THE NEXT MORNING
Hornbill Central, they were everywhere!
Vieillot's Black Weaver
Little Bee-eater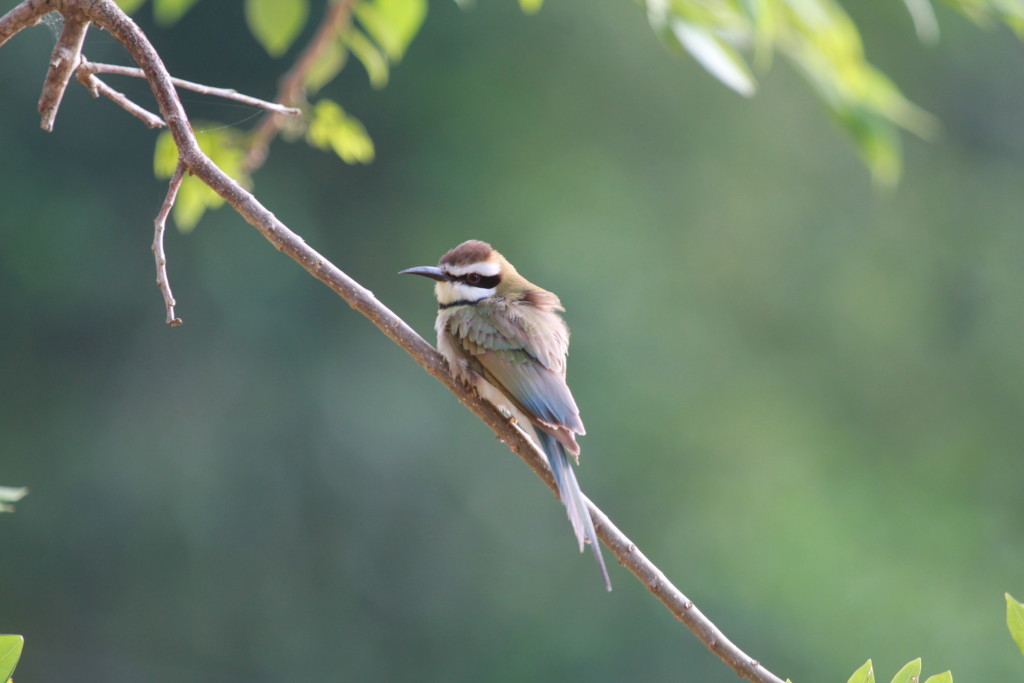 Back to the Weaver Colony