The Red-headed Malimbe (Malimbus rubricollis) is a species of bird in the Ploceidae family.  This little beauty is easy to spot even in thickly forested areas because of their brilliant red heads.  This one is from Kakum National Park, Ghana.  You can see the distance the bird was but zooming in shows his real beauty.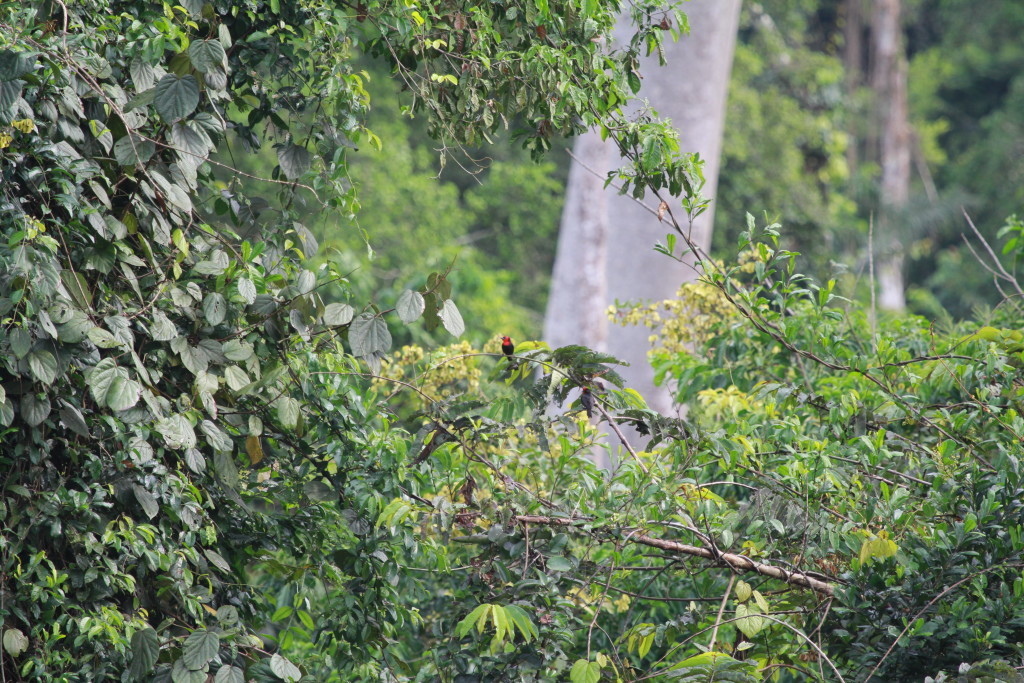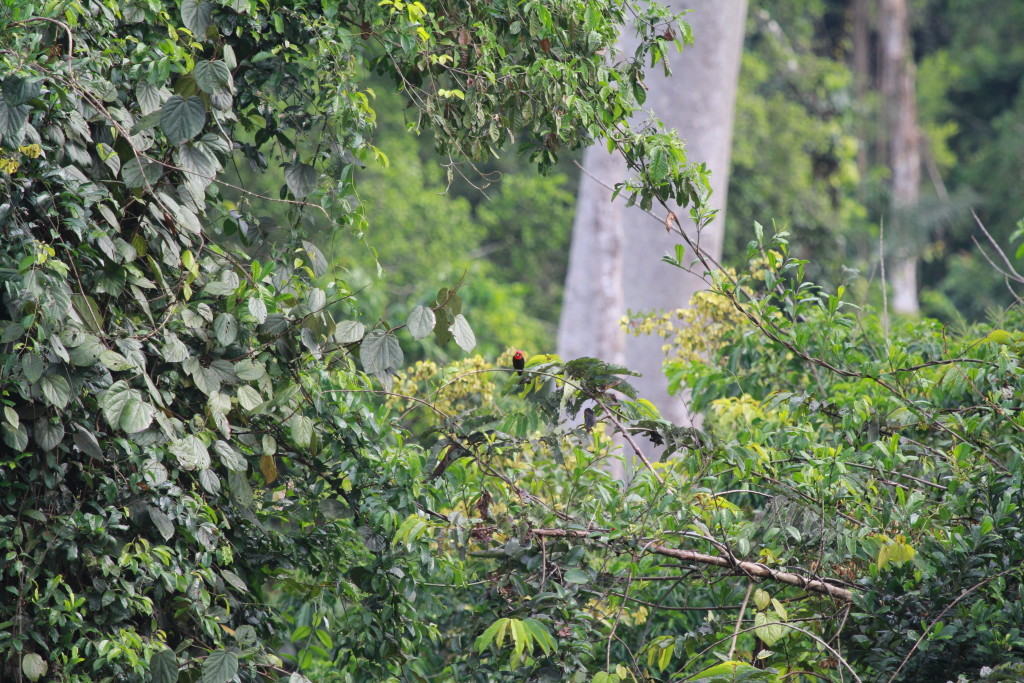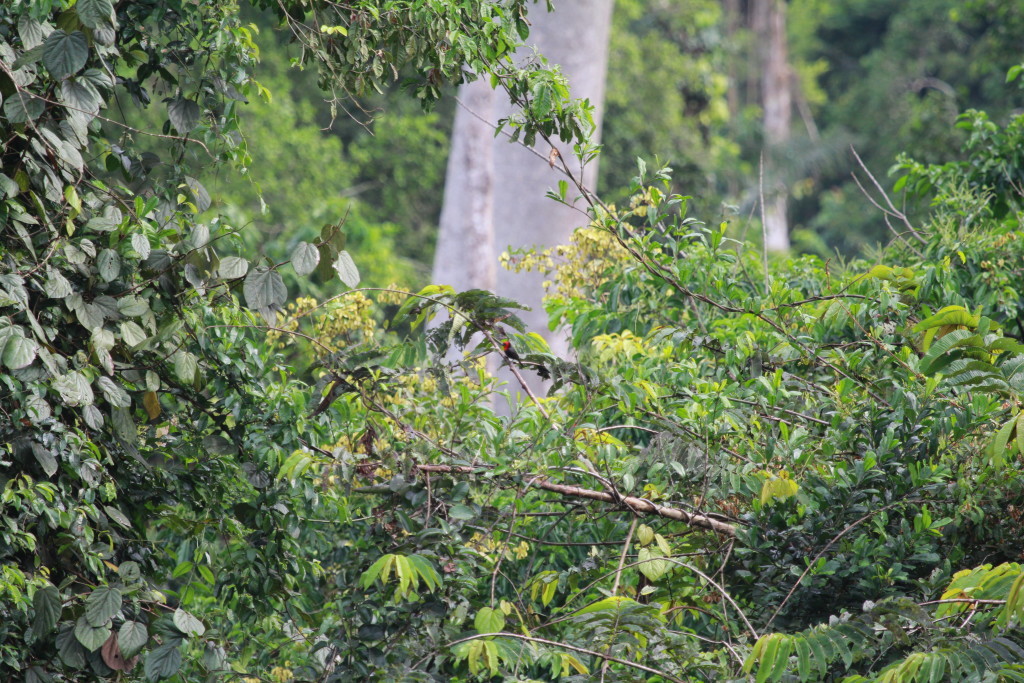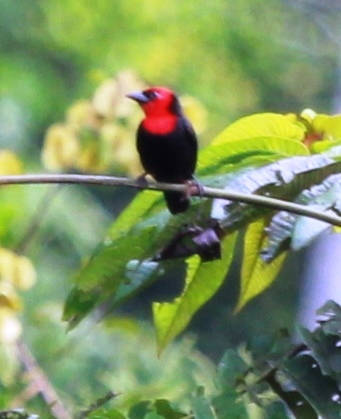 They have a very large range throughout West and Central Africa.  Not many people report seeing them because many of these countries are difficult to get to and travel in.  For ease of logistics, Kakum in Ghana is really the easiest place to get to with miles and public transport.  They frequent the trees surrounding the canopy walkway.
LEARN MORE ABOUT THIS BIRD
VIDEOS
This very brief clip seems to have been taken through a scope.  There are some more clips on IBC, most also from Kakum but a couple from Uganda.