The Rainforest Lodge in the small village of Akrofrom, Ghana is about a 10 minute drive from Kakum National Park and is actually the closest lodge to the park.  Both individual birders like us and people on international organized birding trips stay here.
You can get here easily by tro-tro from Cape Coast.  Tell the driver where you are going, they should all know where it is but also keep an eye out on your left side as our driver forgot to stop and almost went past it!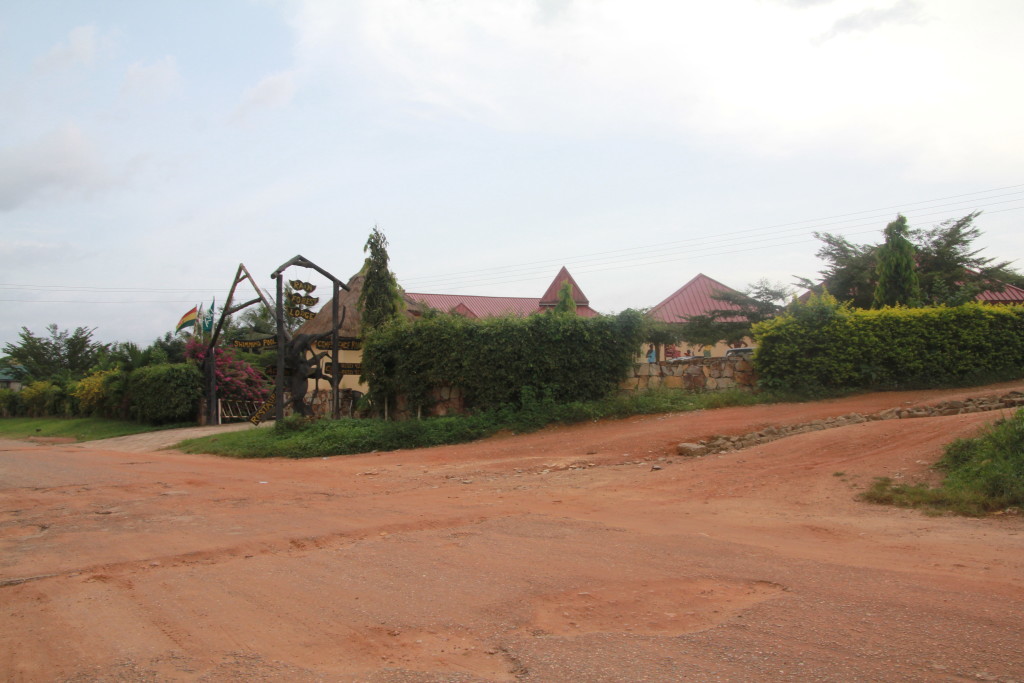 Even before we entered the reception, we loved the African artwork on the building!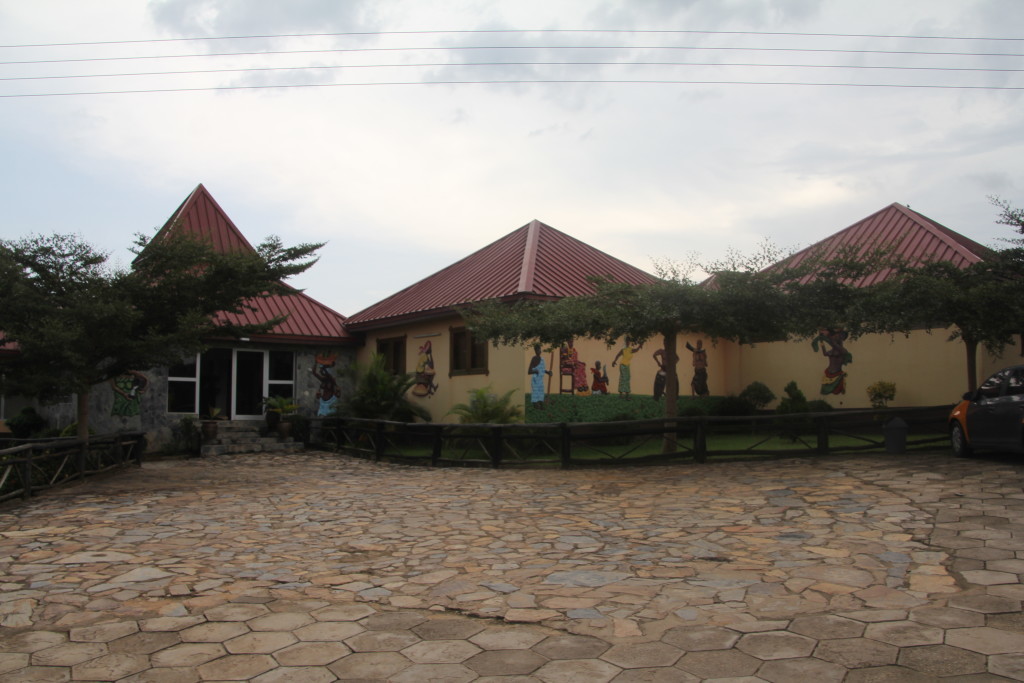 The rooms are in a circle with covered walkways to each one.  It does rain here sometimes!
Here's our room, it was gorgeous!  We really felt like we were in Ghana and not some cookie-cutter room that could be anywhere.
If there was anything to complain about it would be the presence of a tv.  Who needs a tv when the grounds are full of birds?
The restaurant has wonderful murals of birds and the rainforest on all the walls and windows overlooking the garden where you can watch birds while waiting for your food.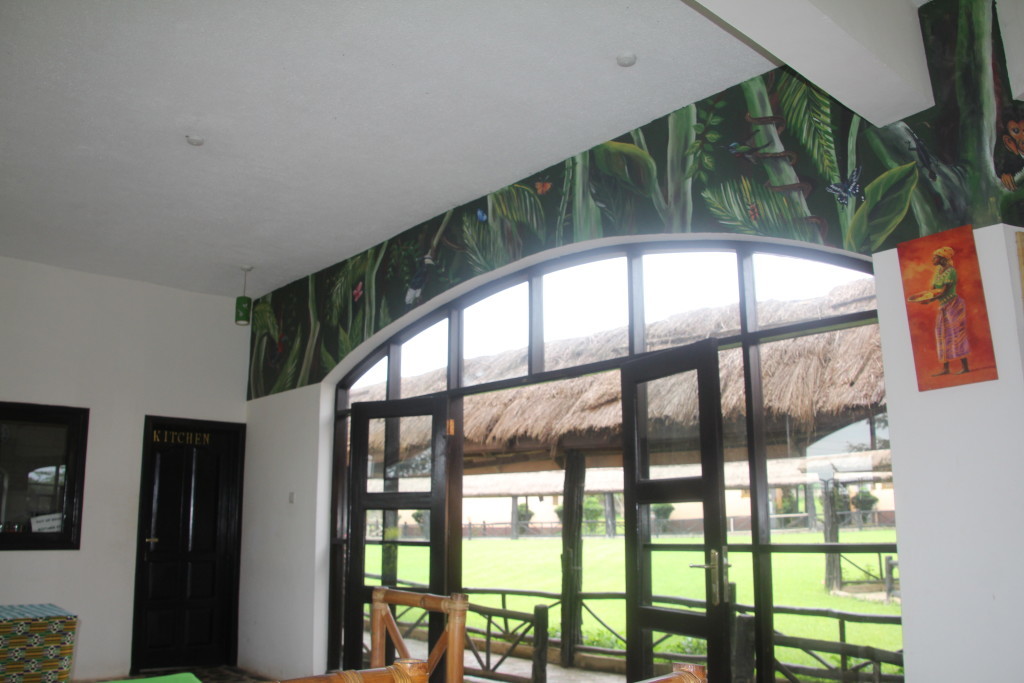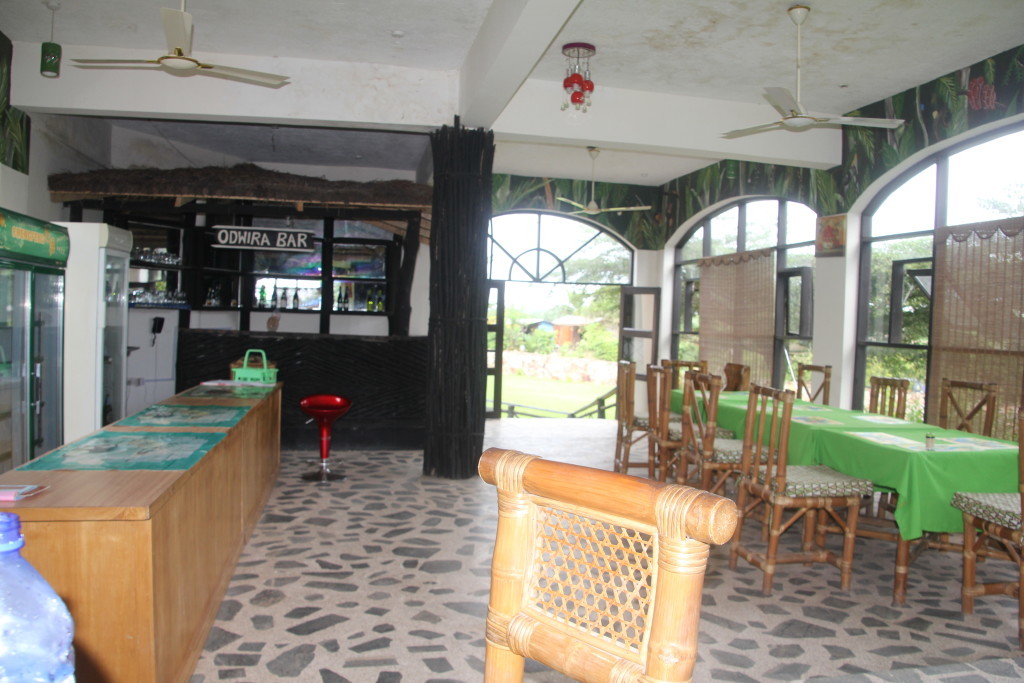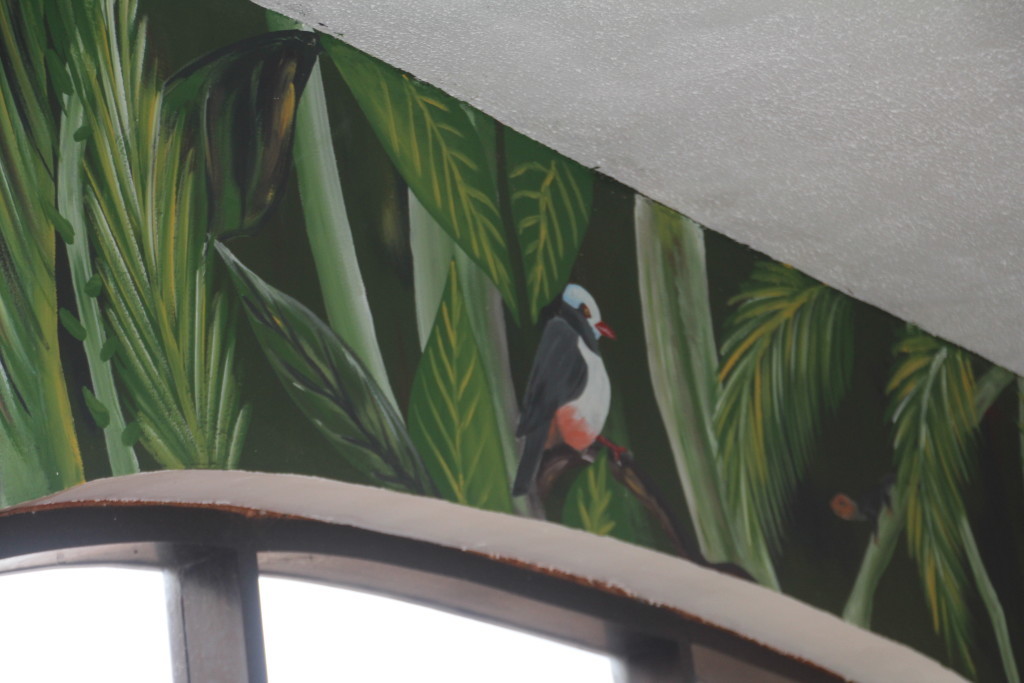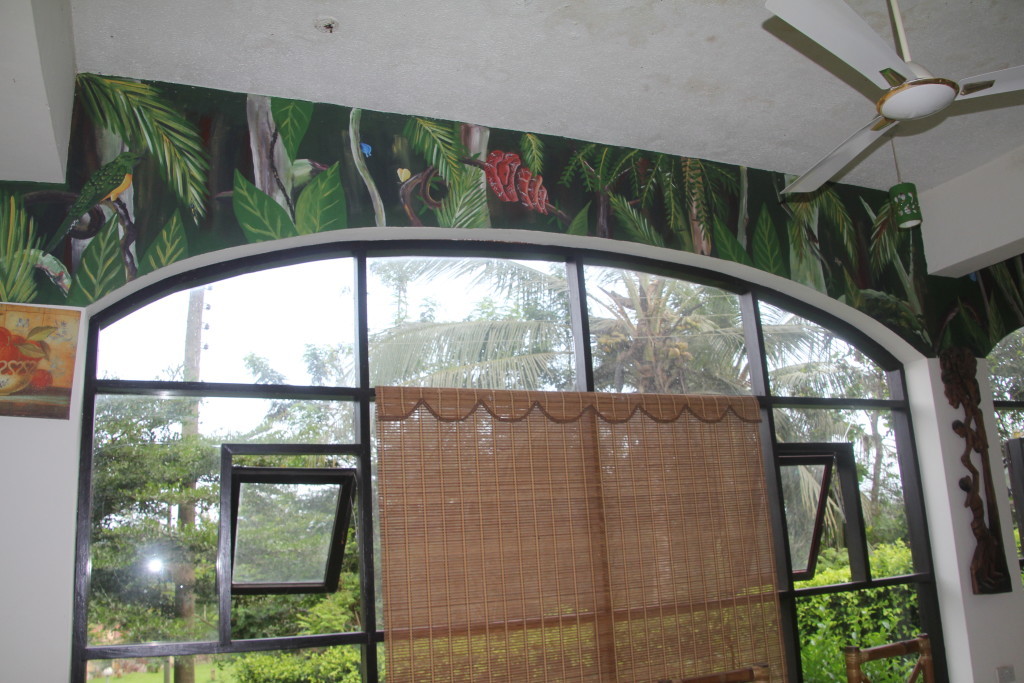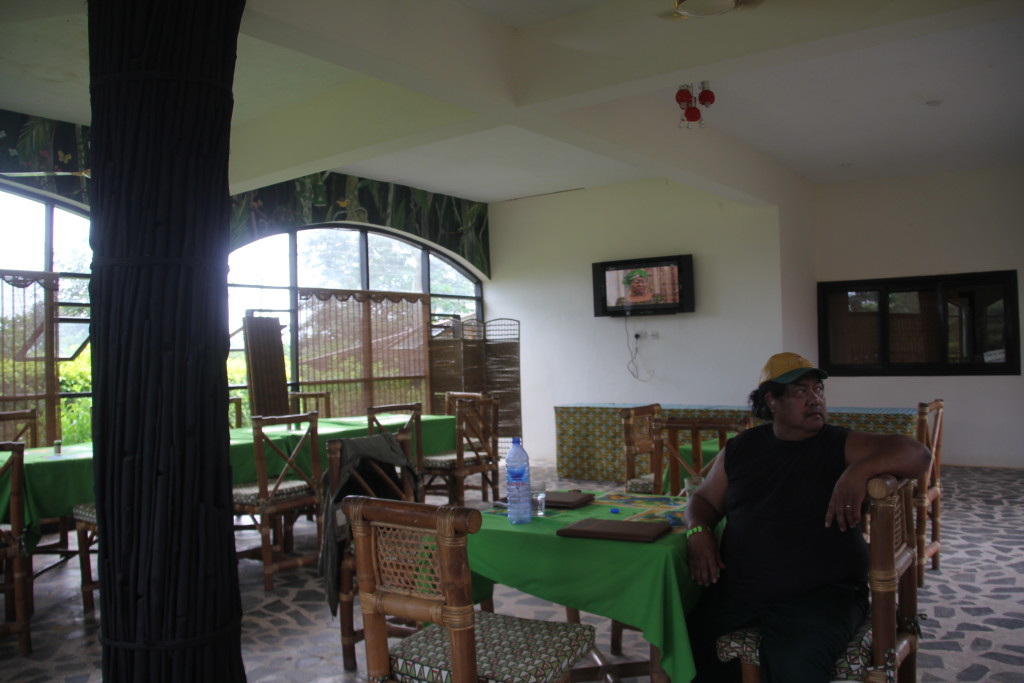 I probably should have taken photos of the food but you'll just have to trust me, the pizza was to die for!  Forget Dominoes, Pizza Hut or whatever, Rainforest Lodge Pizza rules!
Rooms are very reasonably priced at around $60 a night and includes breakfast and free wifi.  Since most of the clientele are birders, they are well accustomed to providing early breakfasts or will pack one up for you.  There is a swimming pool but since we got there late and then spent the whole next day at Kakum we didn't use it.
If you are on your own, it is pretty easy to get either a taxi or tro-tro on the road in front of the lodge to Kakum.
Did I mention there were birds here?  Tune in tomorrow!