There are several places to look for the Purple-crowned Fairy-wren and other birds.  Excellent maps are provided in Mike Reed's "Top End Birdwatching" book (which unfortunately I hadn't bought yet).  One is the boat ramp/river area below the escarpment.  It's just a few kms beyond the Victoria River Roadhouse, turn left and keep going until you see the car park.
***DO NOT GO TOO CLOSE TO THE RIVER AS CROCODILES ARE PRESENT***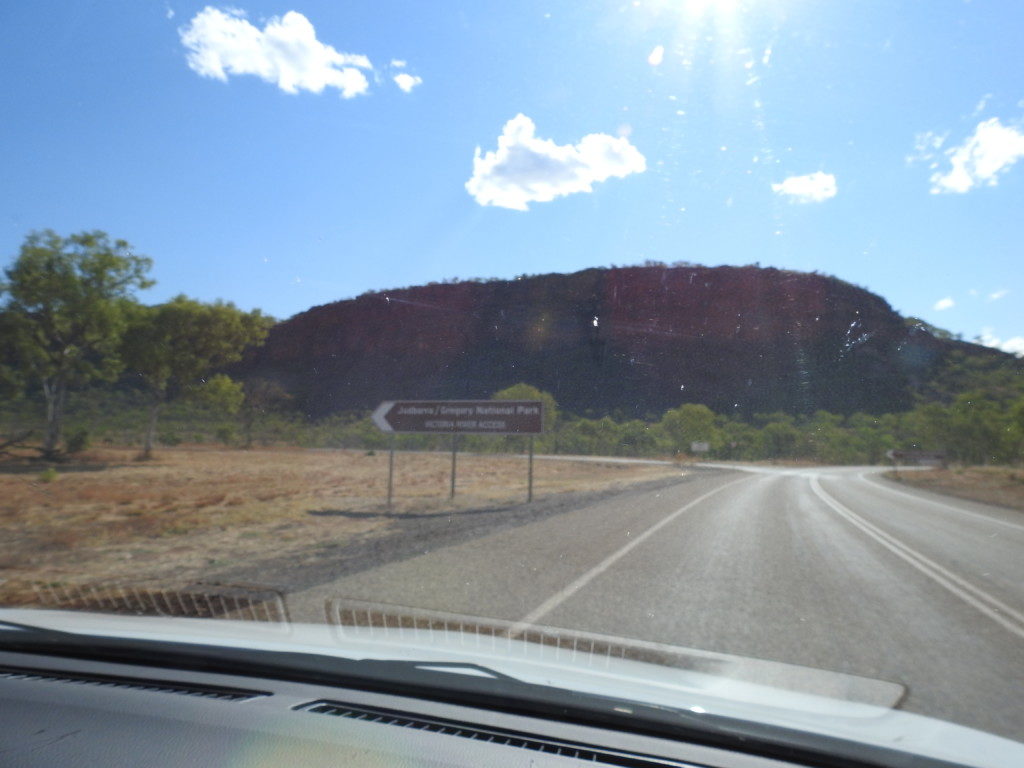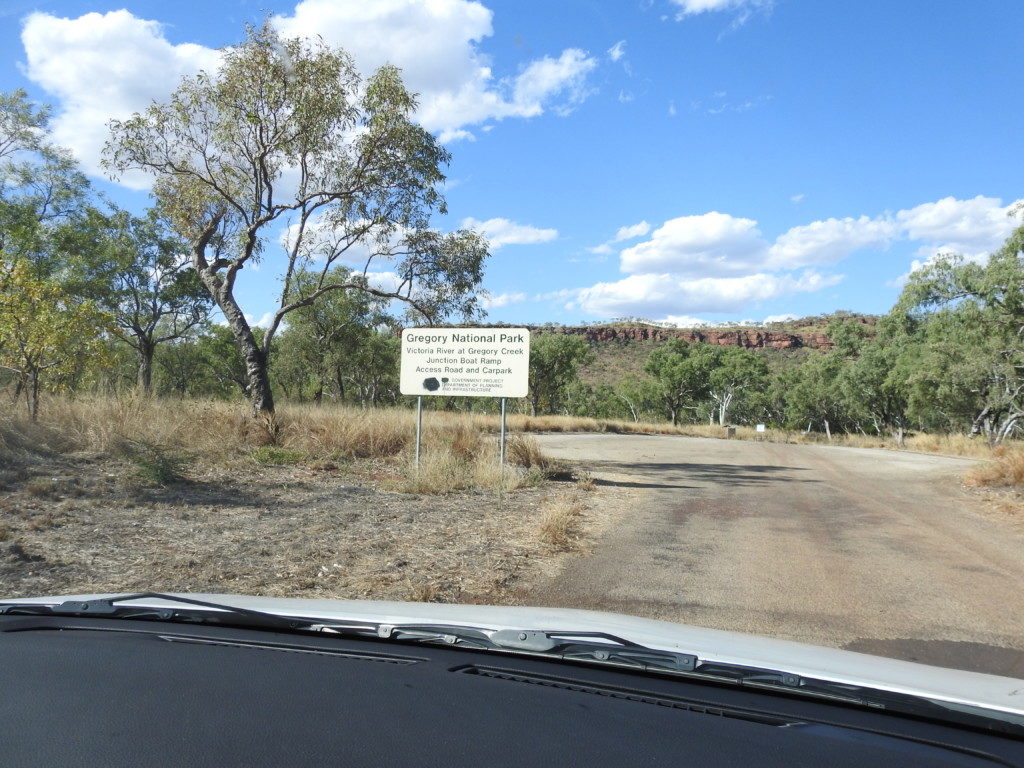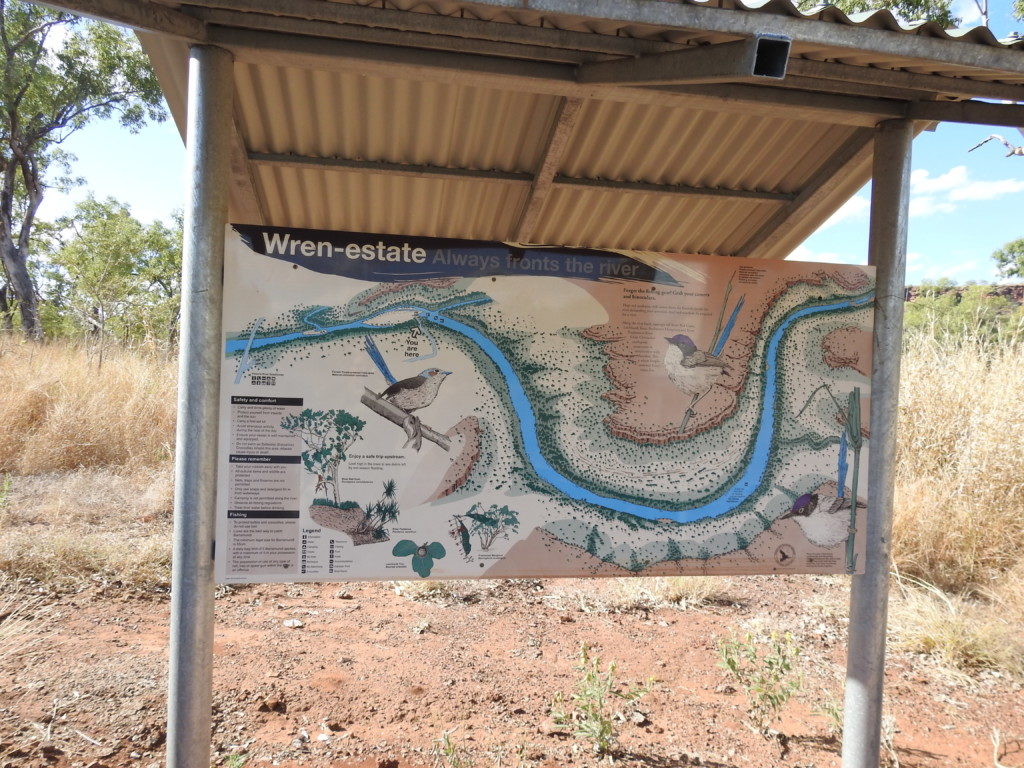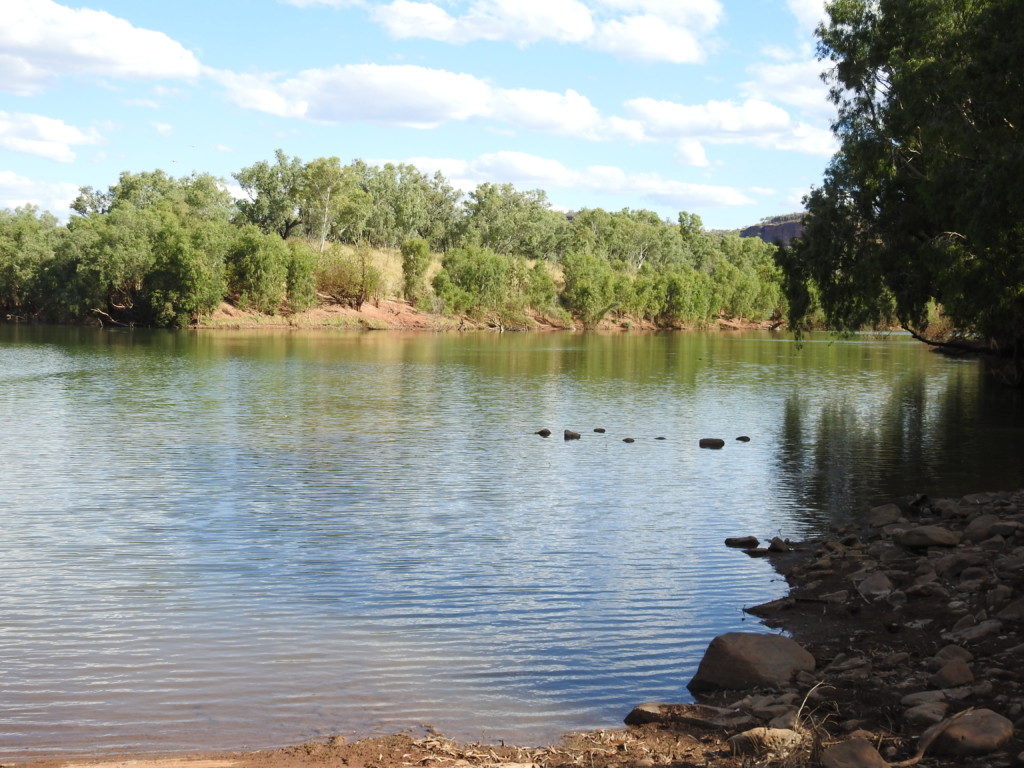 There were a couple Purple-crowned Fairy-wrens hopping around across the river but I couldn't zoom in on them.  They are tiny and fast!  Binoculars work better for this bird.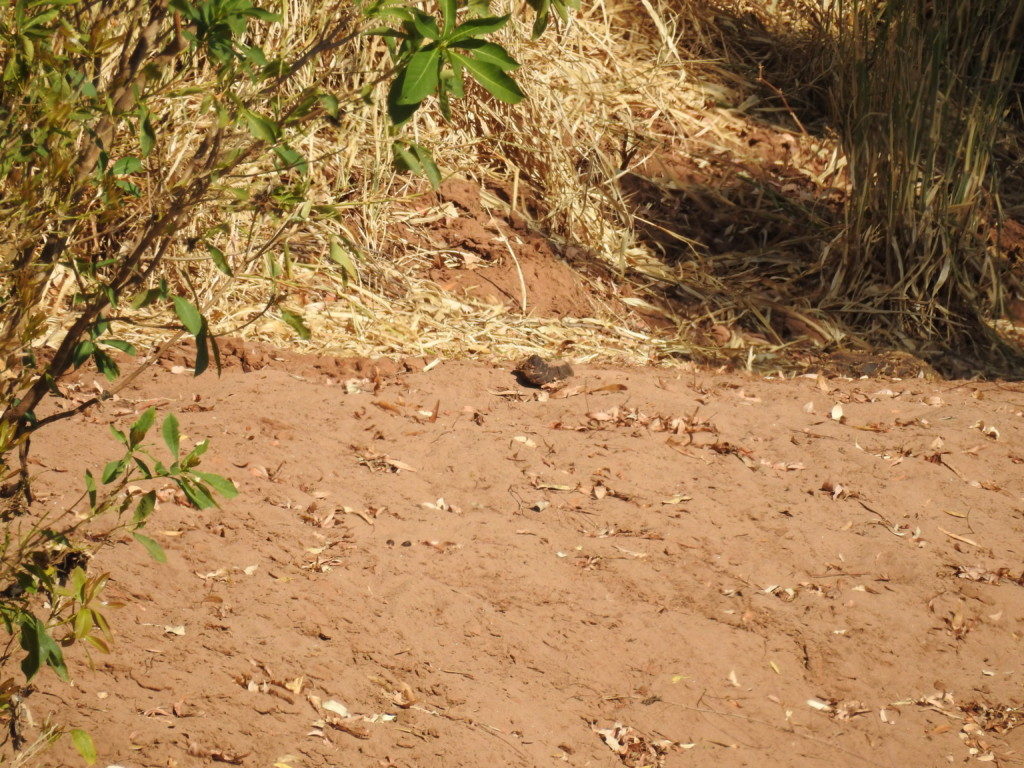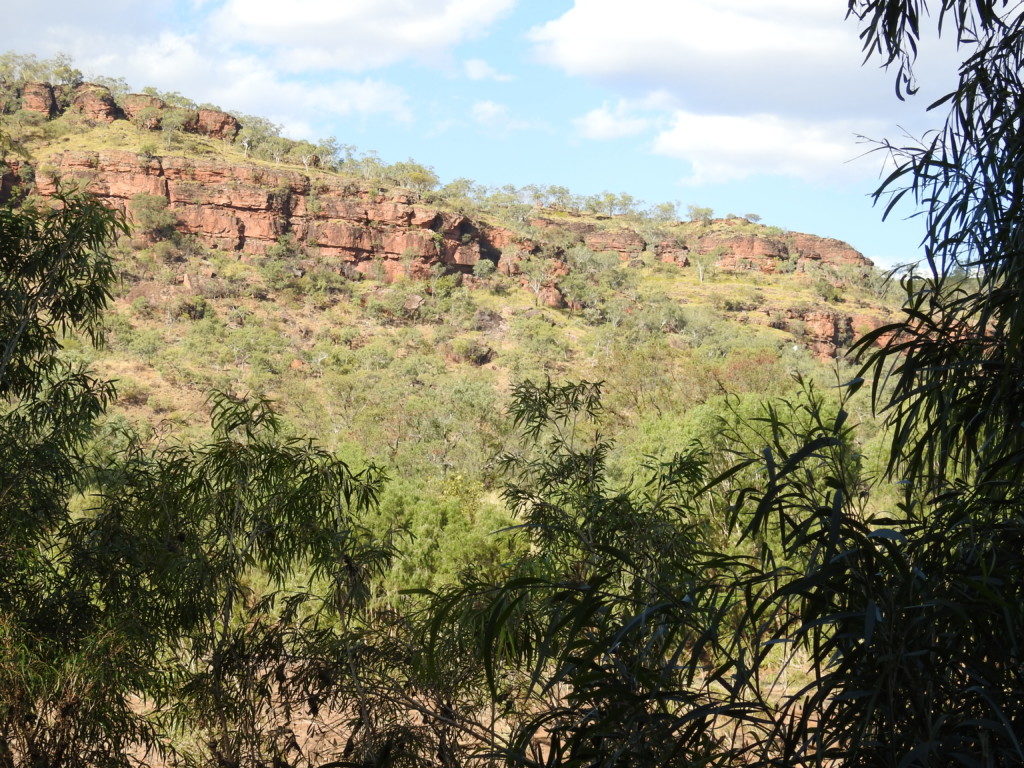 Corellas stood out much better.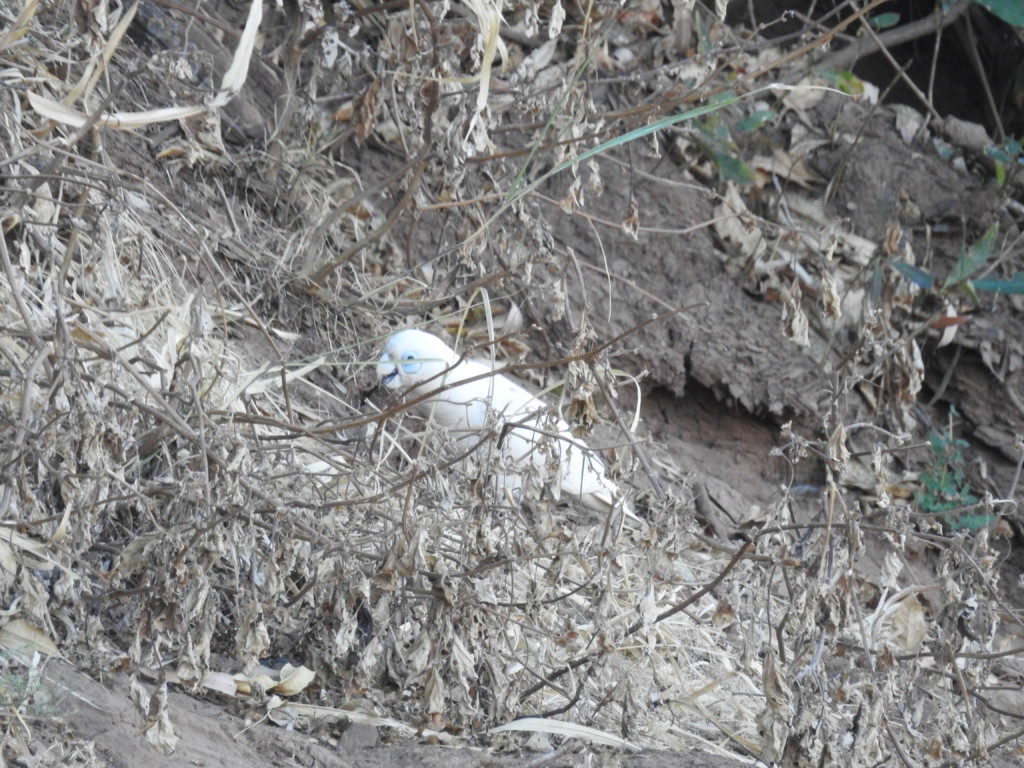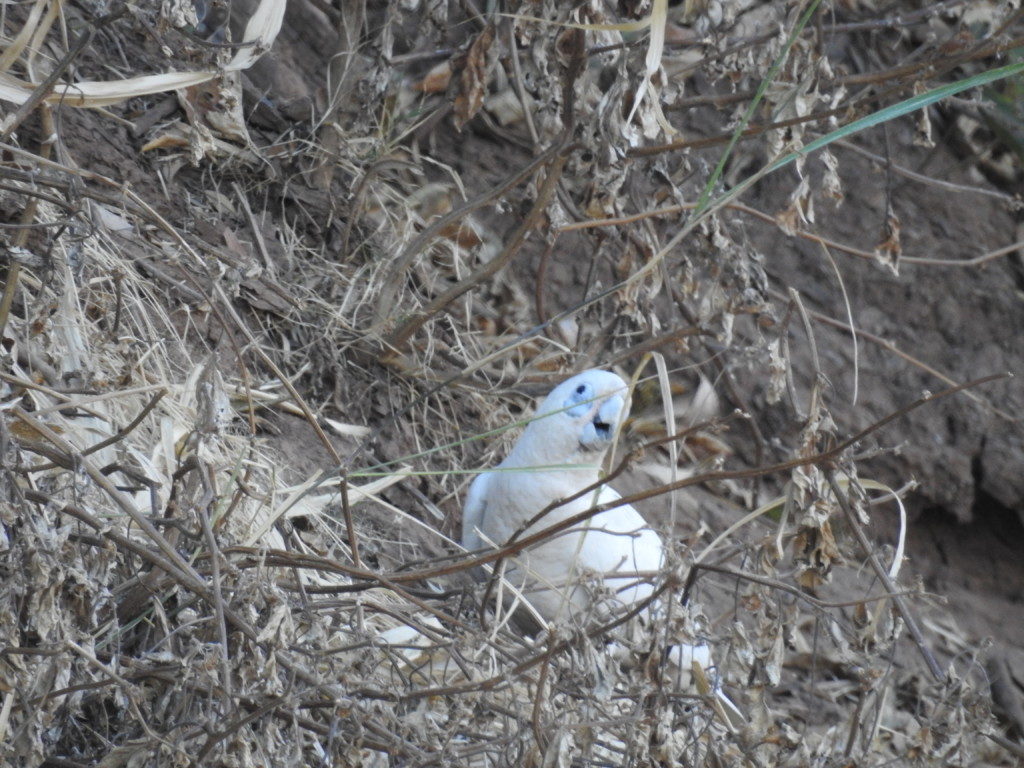 The scenery is gorgeous!  A few fishing boats passed while we were there.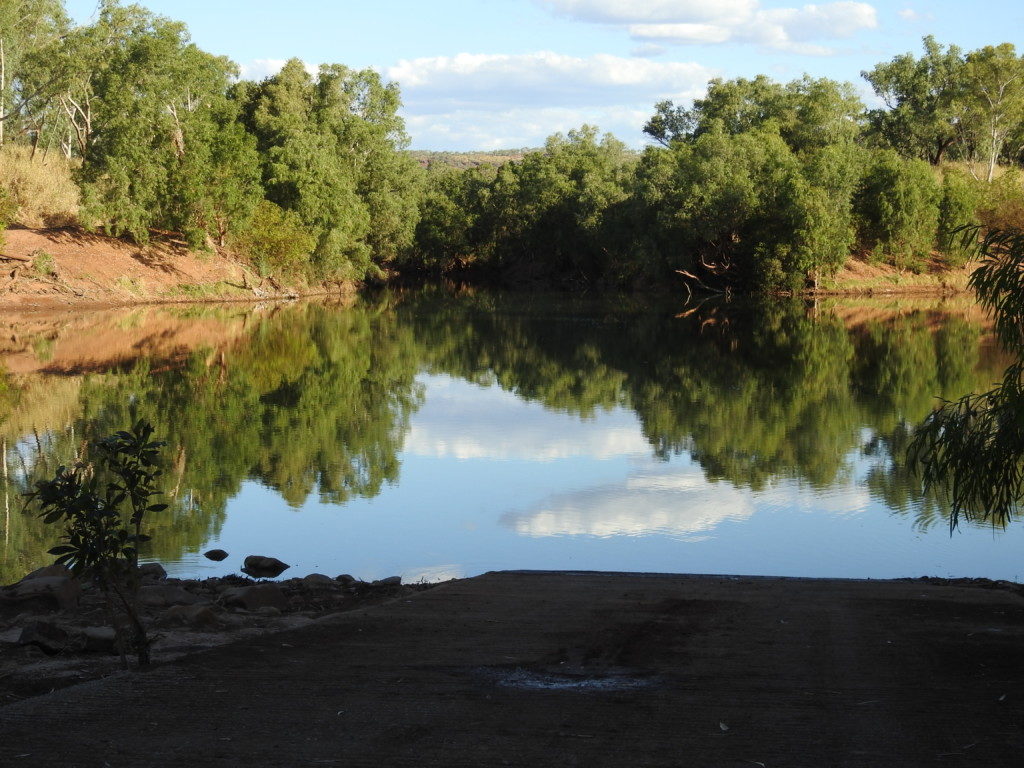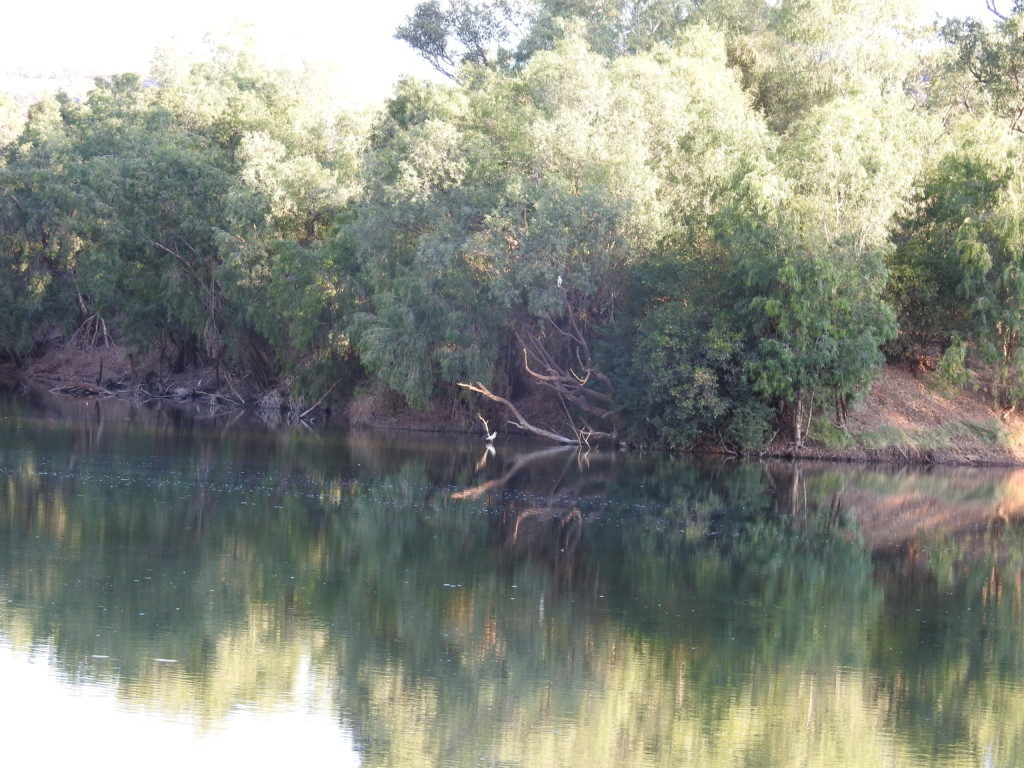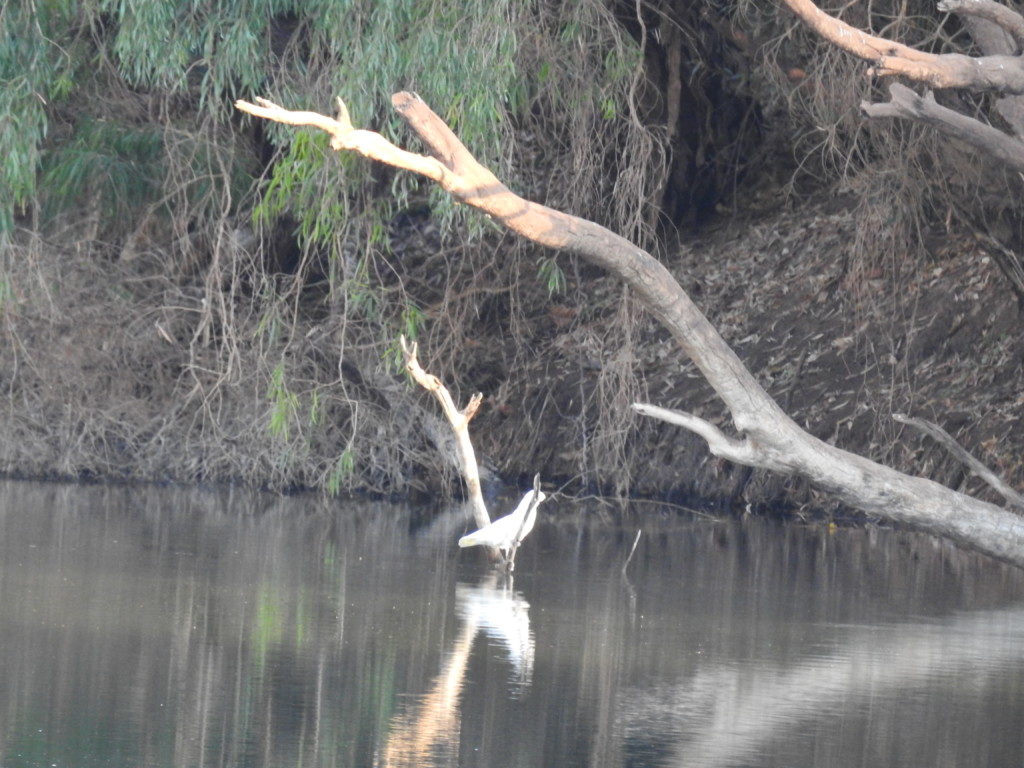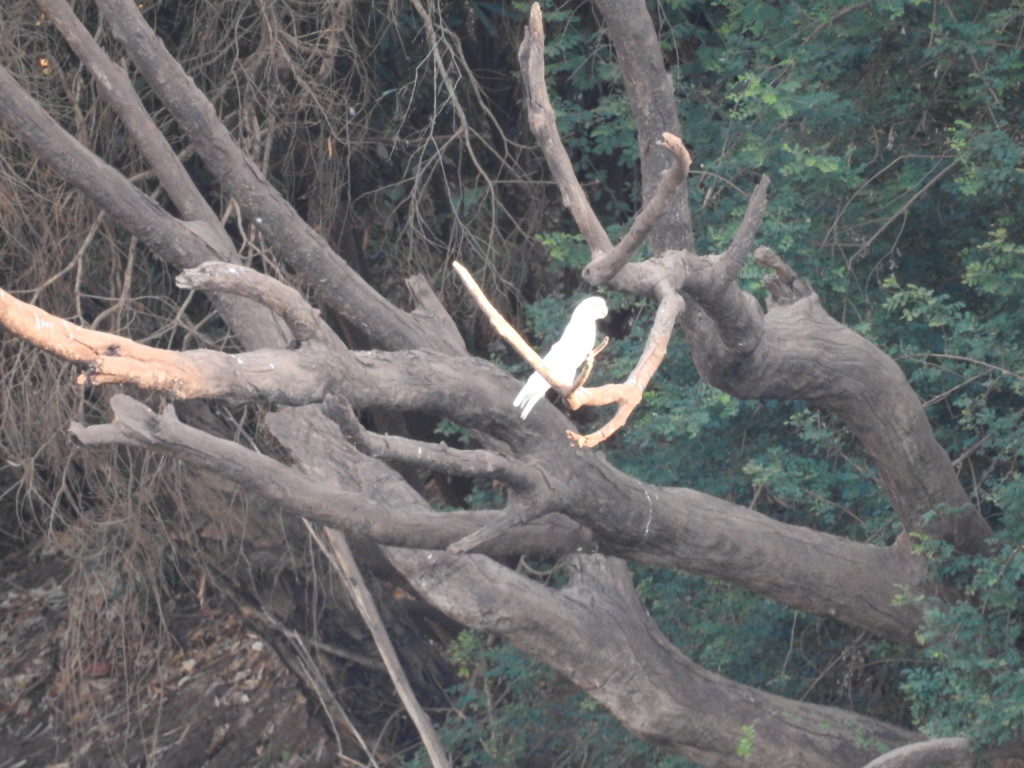 Wallabies are everywhere!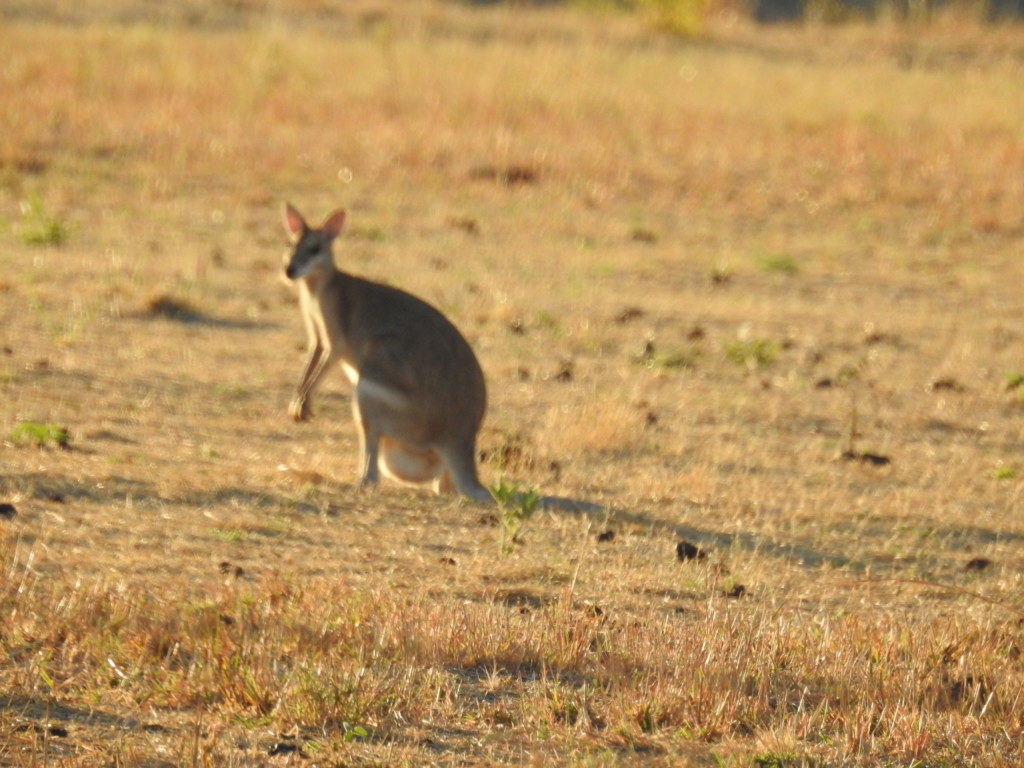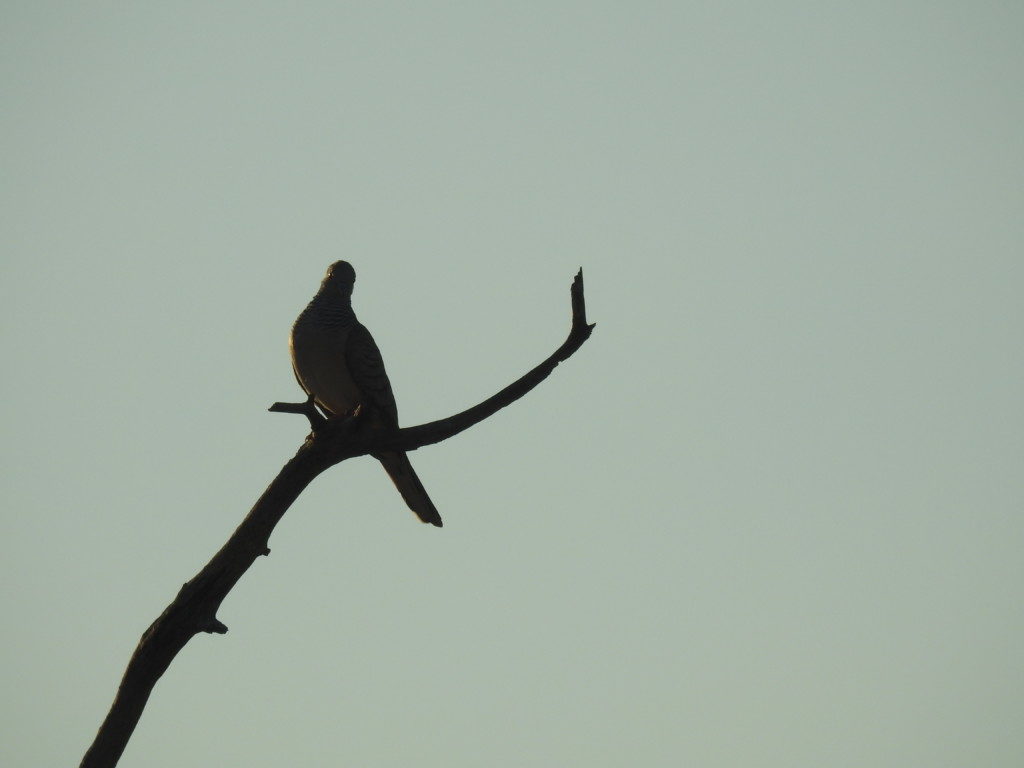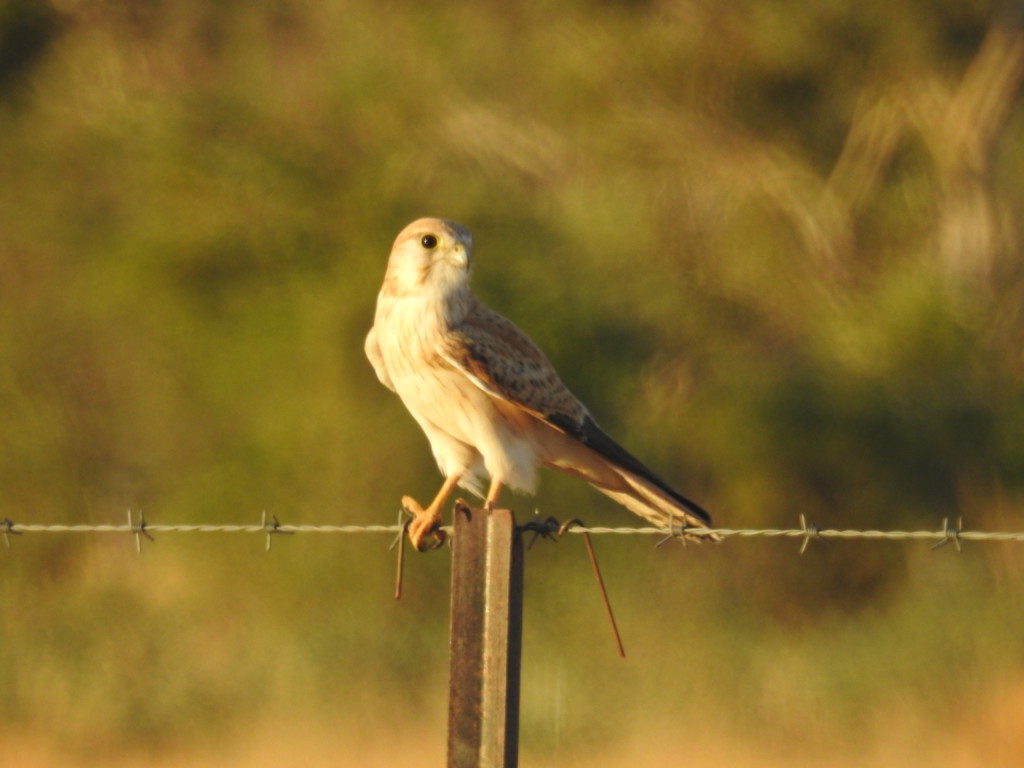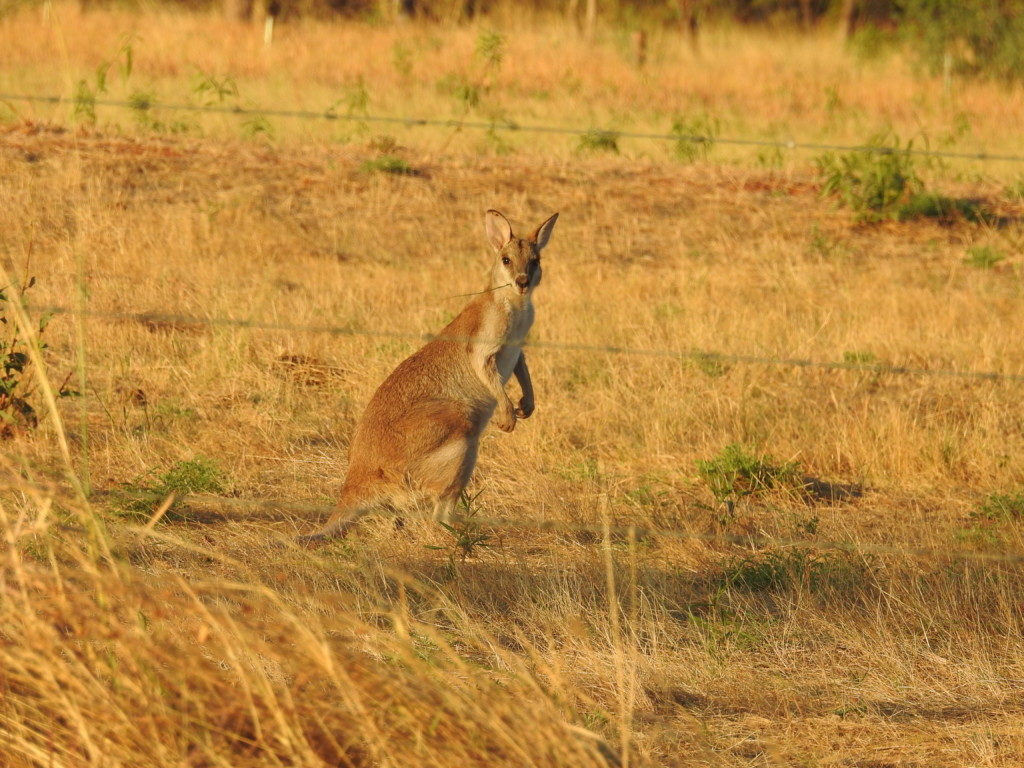 Amazing scenery!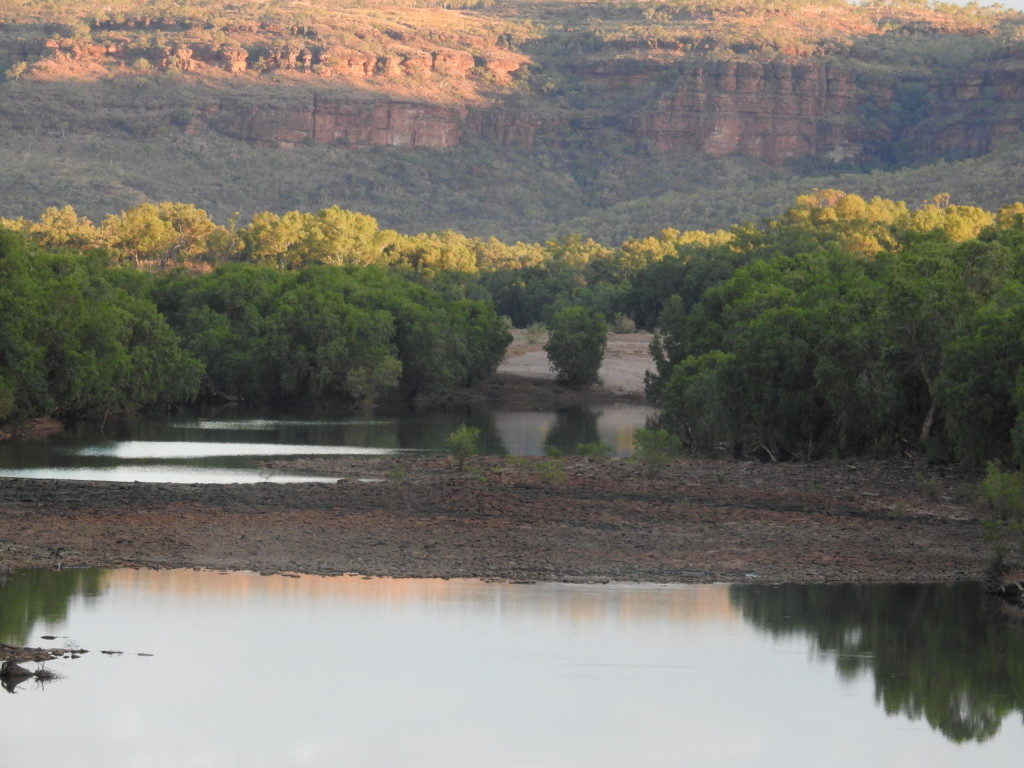 Rainbow Bee-eaters posing nicely!