This time I was on a mission – to find and photograph Meyer's Parrots!  Since we now had a good lead on on where to find them we went off in that direction.  But getting there is always half the fun when you can also see a Red & Yellow Barbet along the way!  He tried to hide but our guide spotted him.
Rednecked Spurfowl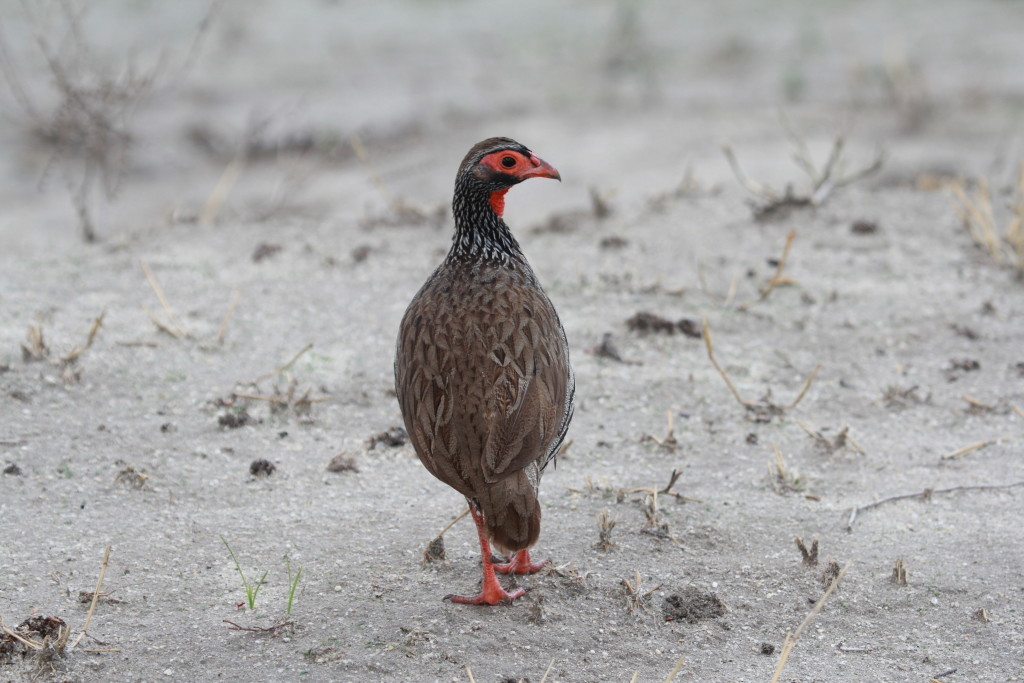 White-browed Scrub Robin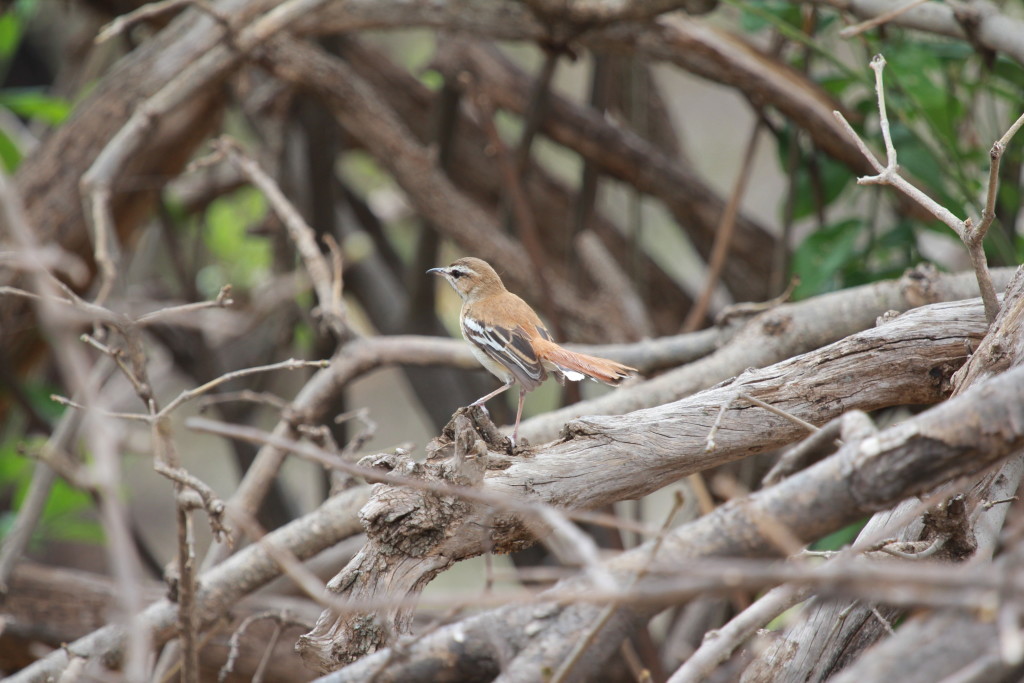 We drove past a sausage tree grove and I saw some movement in the bushes across the stream.  I took aim and this is what I got.  See if you can find the hidden birds!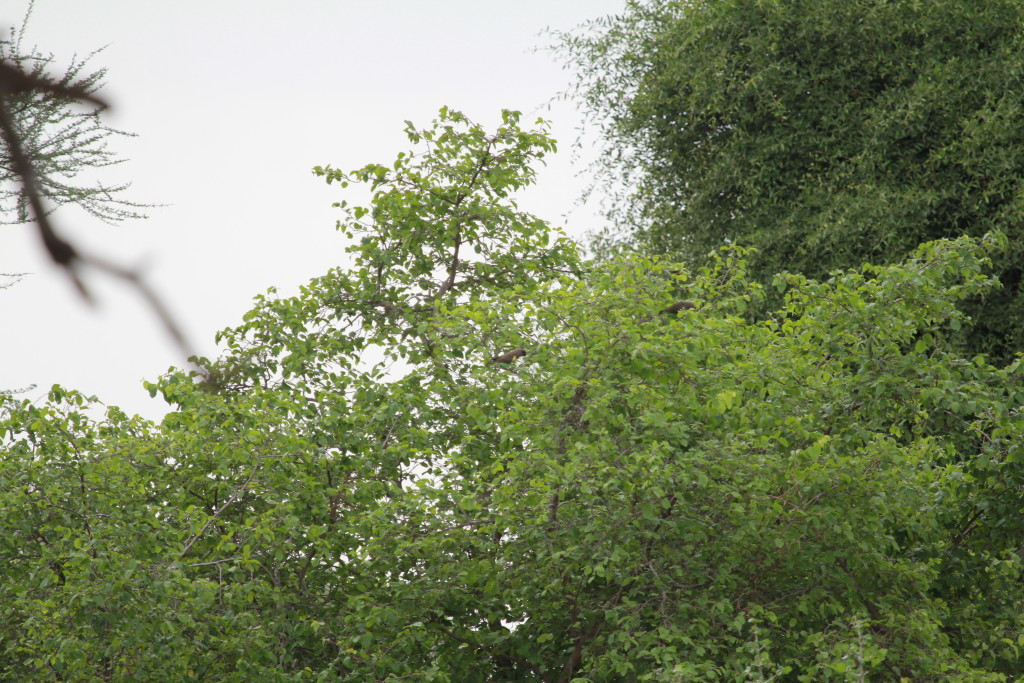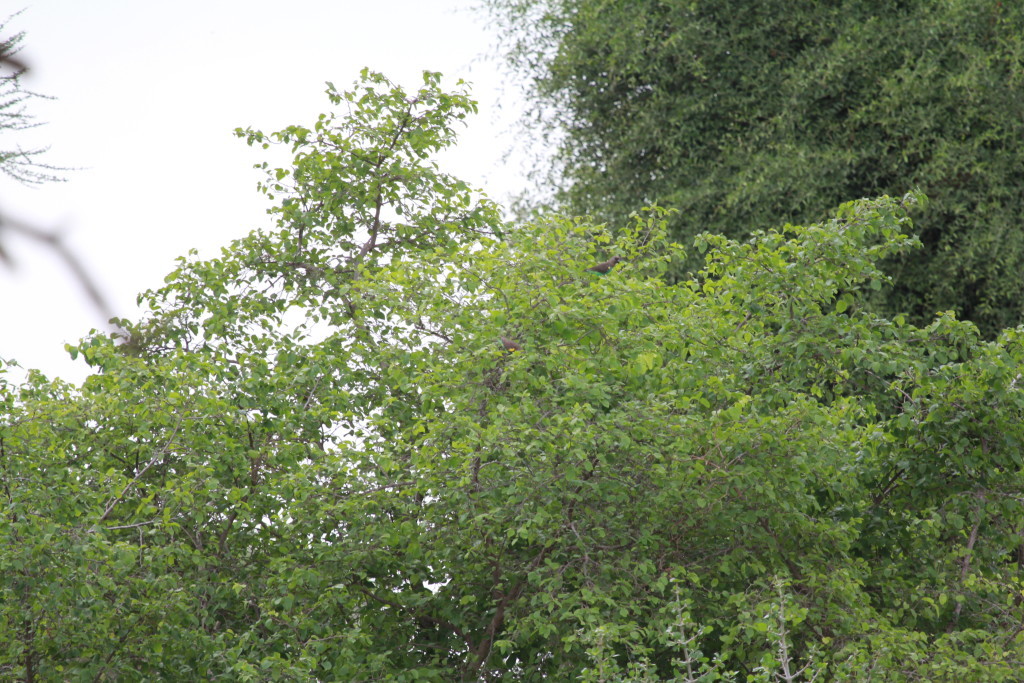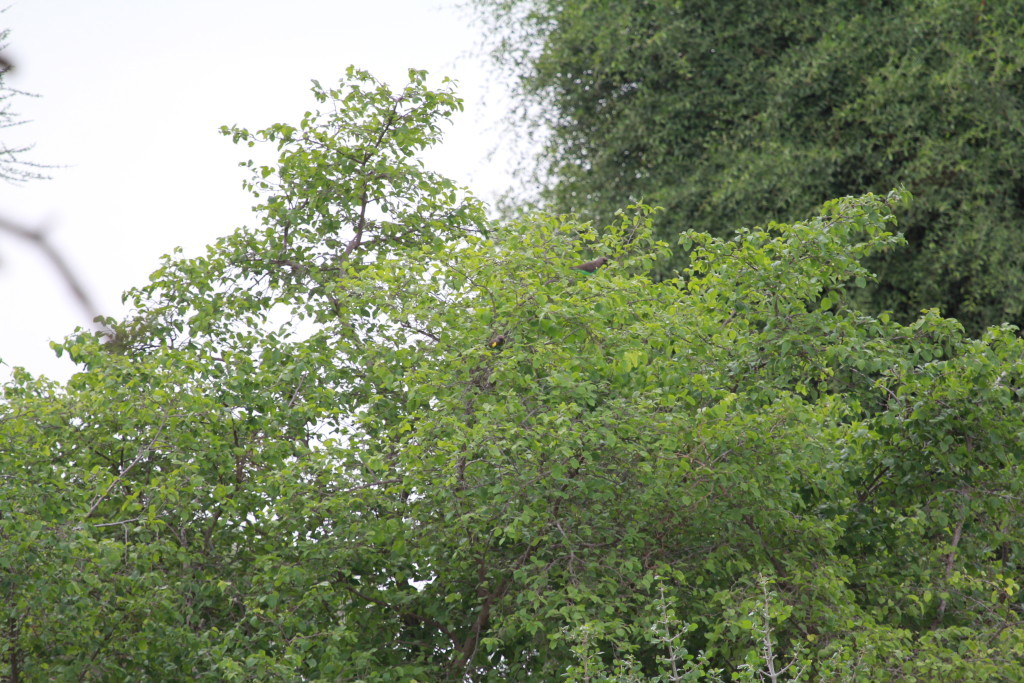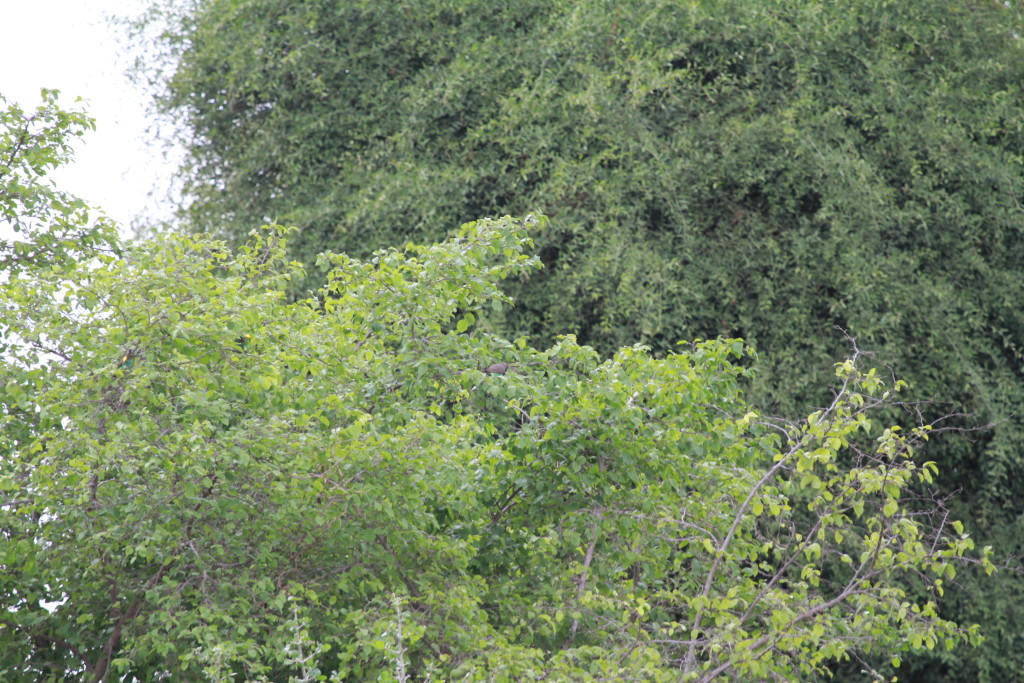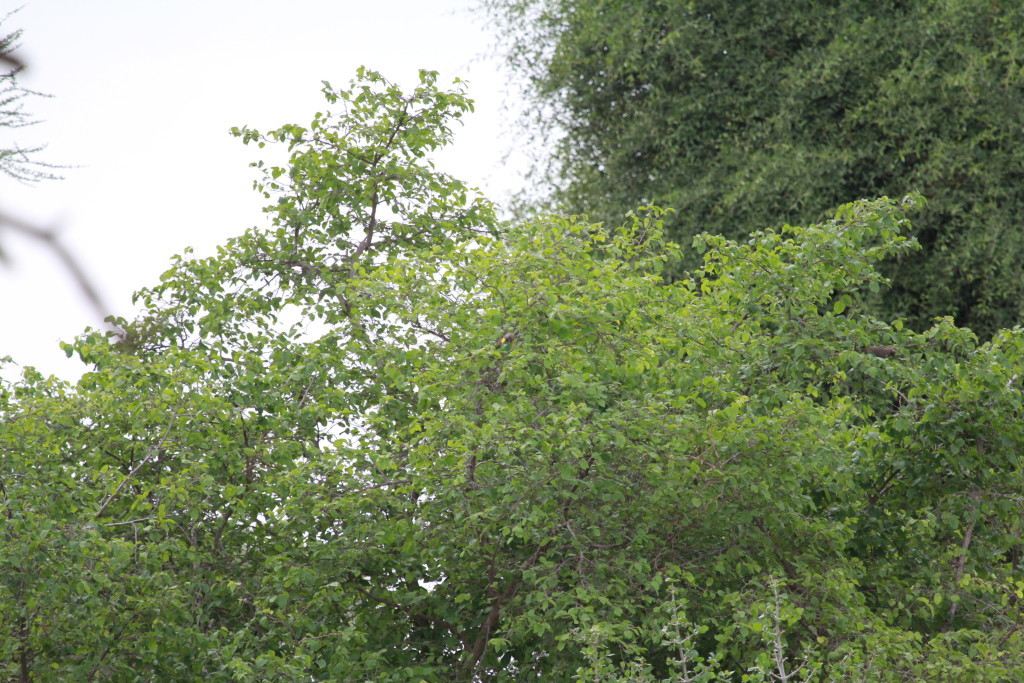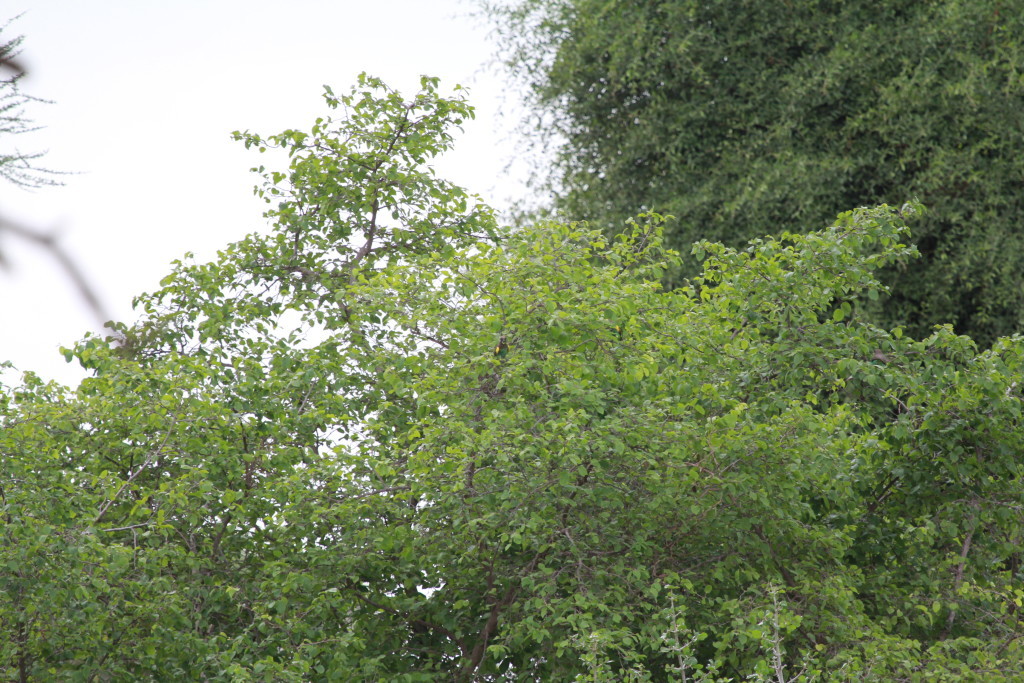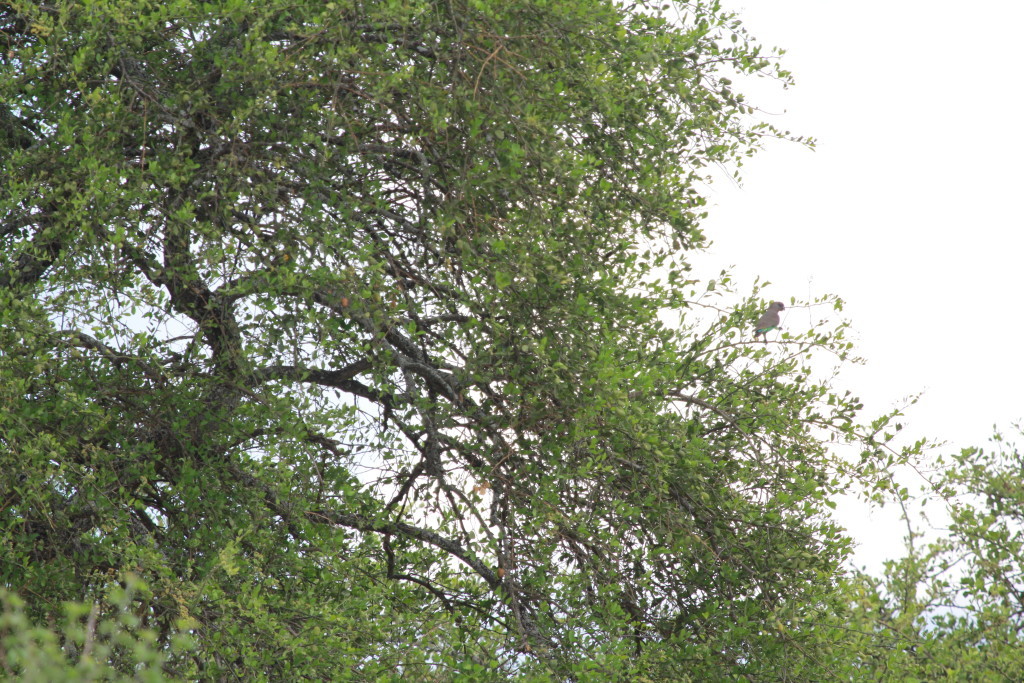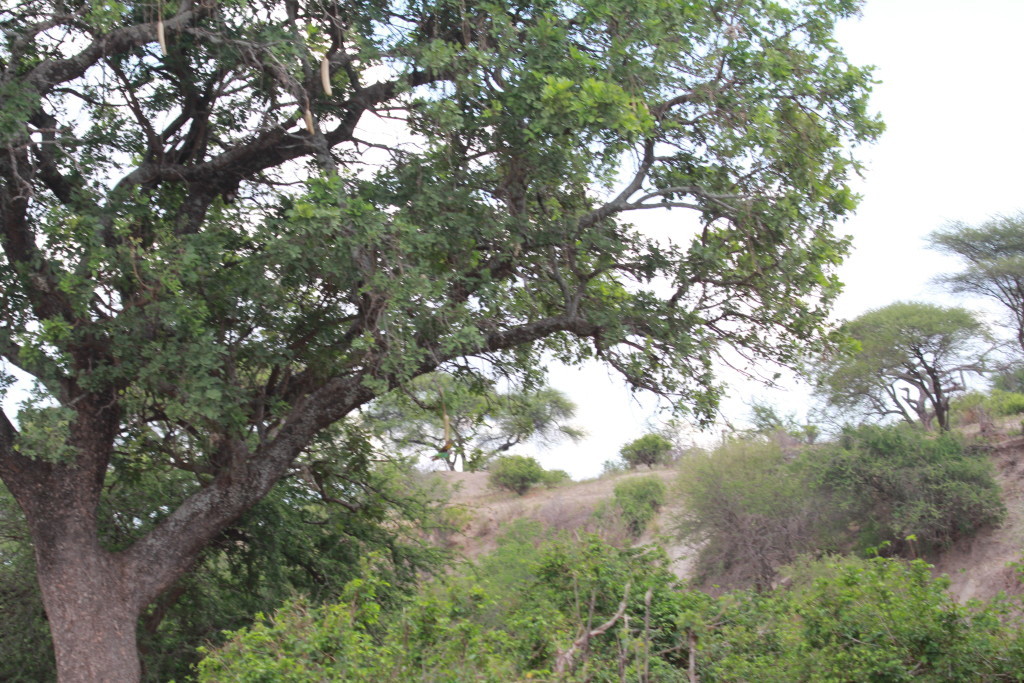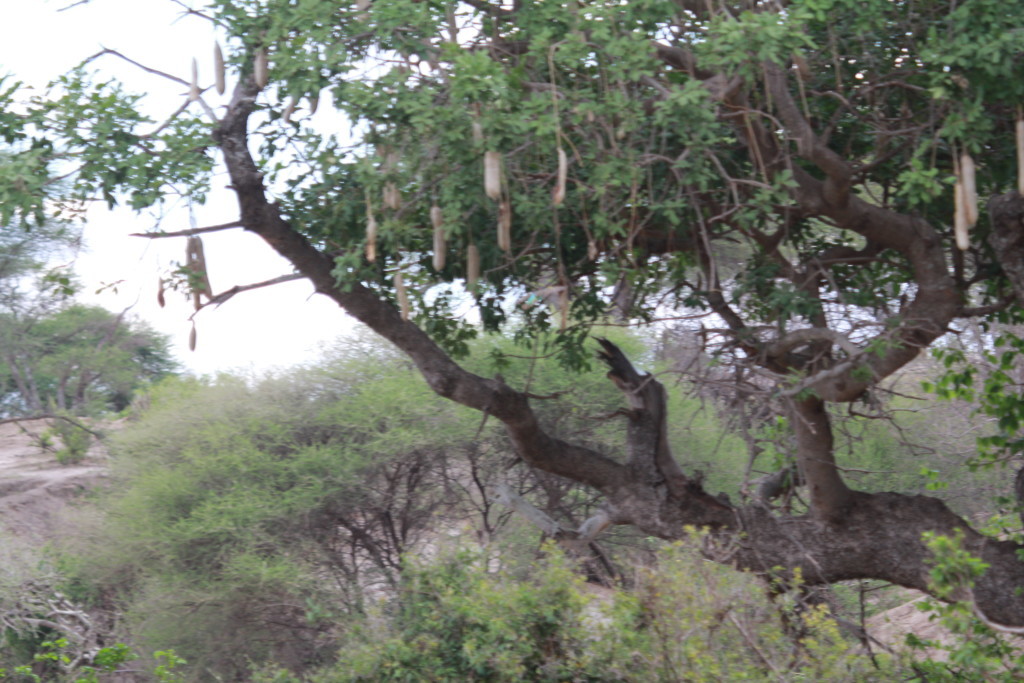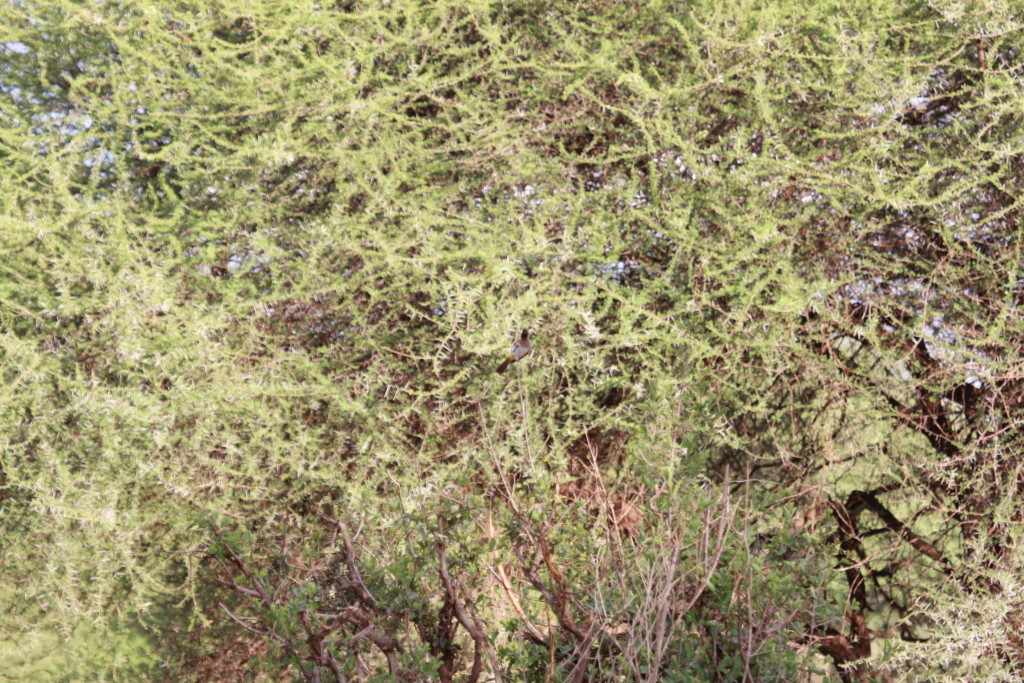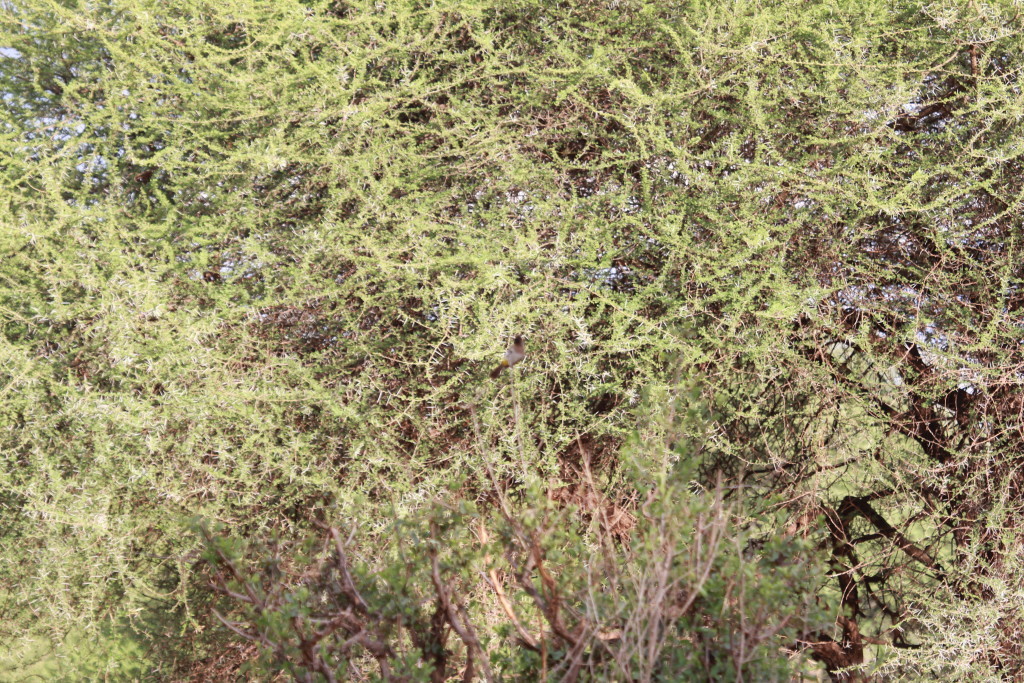 After cropping the above photos, NOW can you see them?  Meyer's Parrots!  And a little friend in a couple photos, maybe a Bulbul of some sort?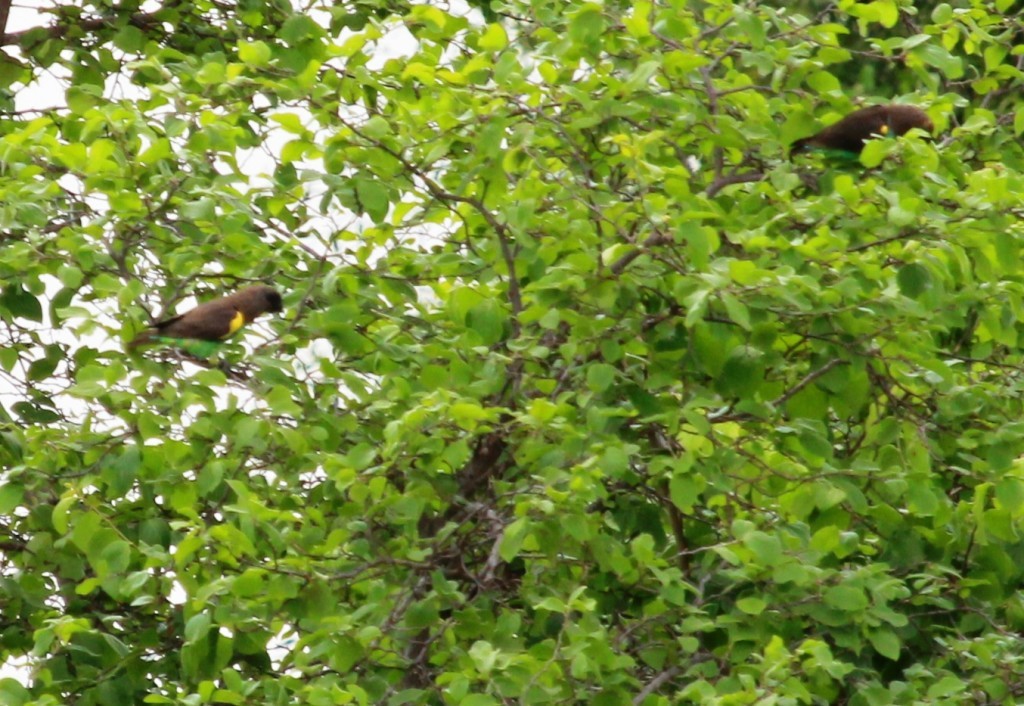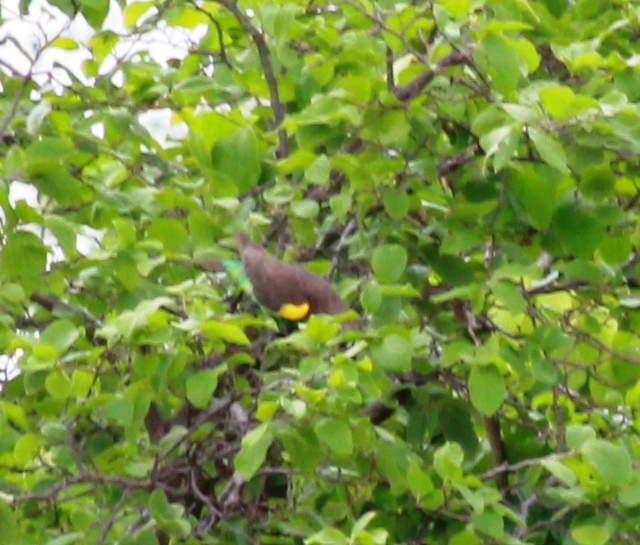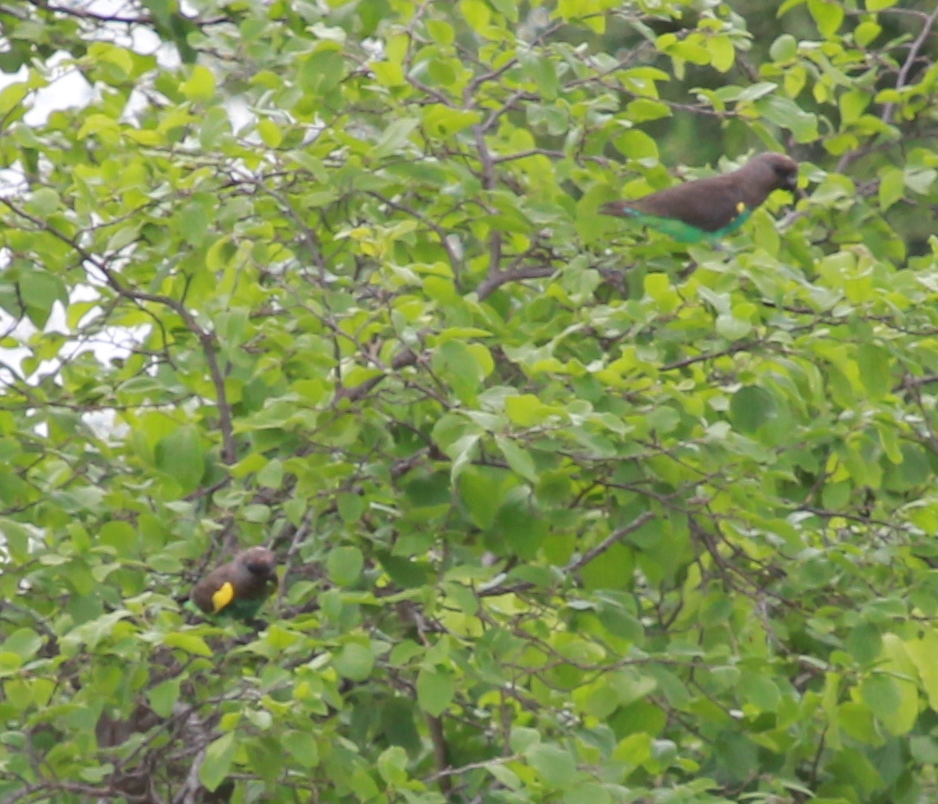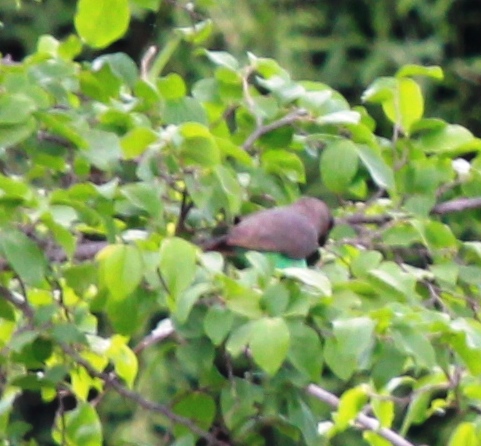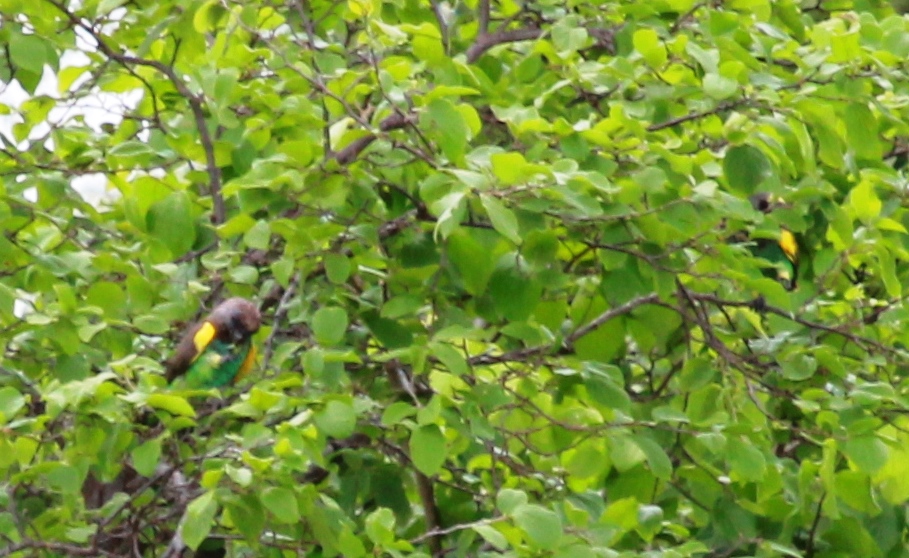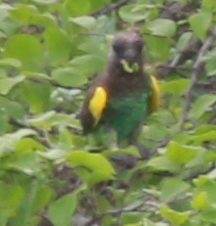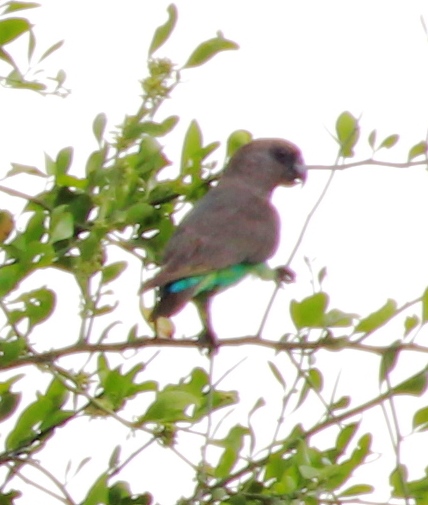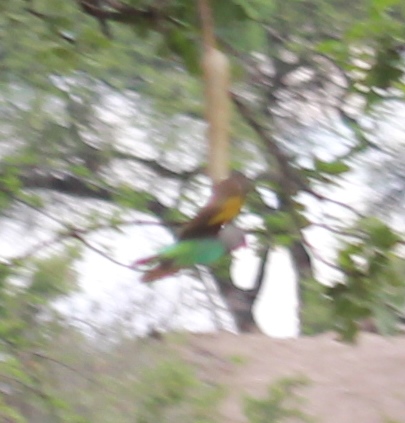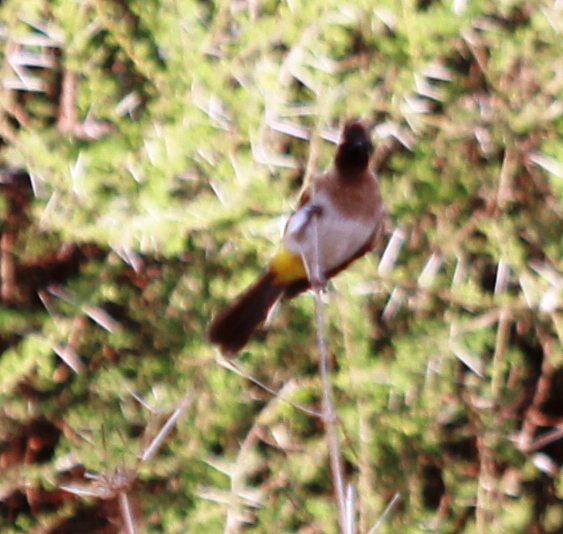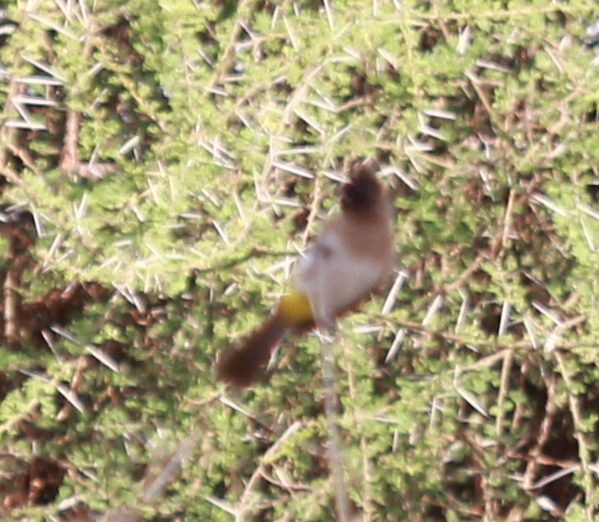 Success!  Having seen and photographed all 3 of my target birds, the 3 parrot species, I could now sit back, relax and enjoy the rest of the afternoon.
Magpie shrike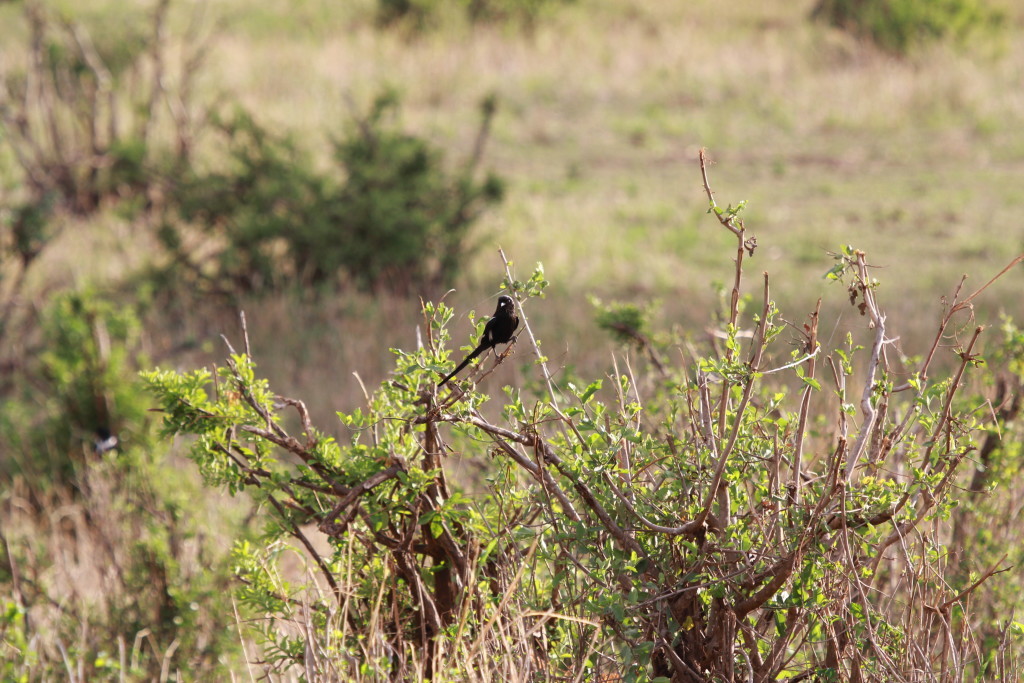 Dark-backed Forest Weaver
Giraffes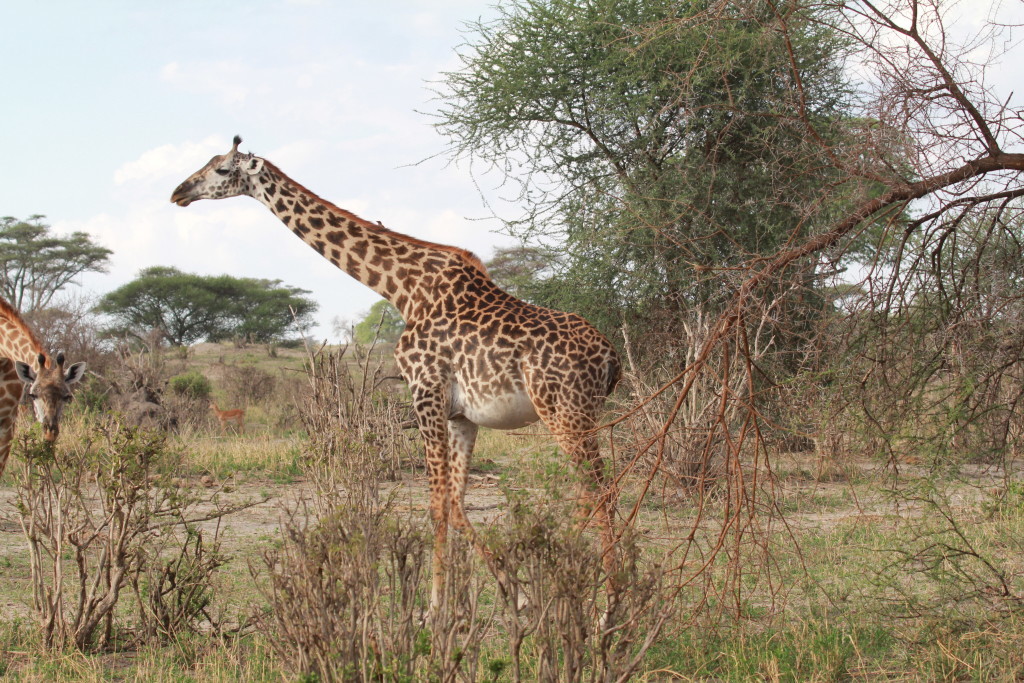 Nubian Woodpecker
Mousebird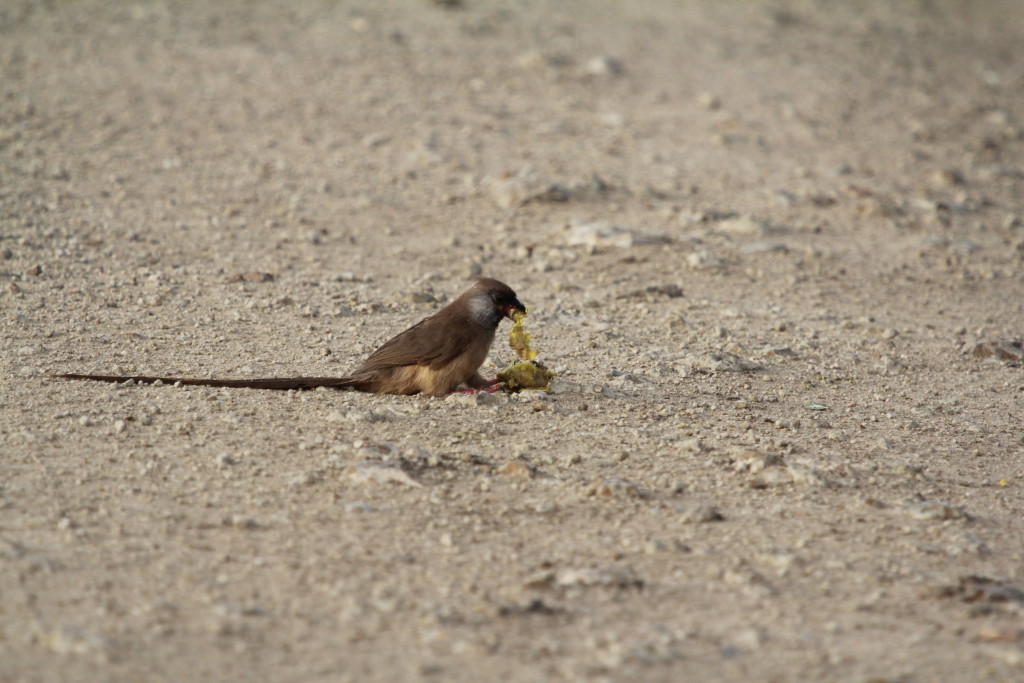 Very cool how these elephants were standing on their hind legs to reach the tree!
Rabbit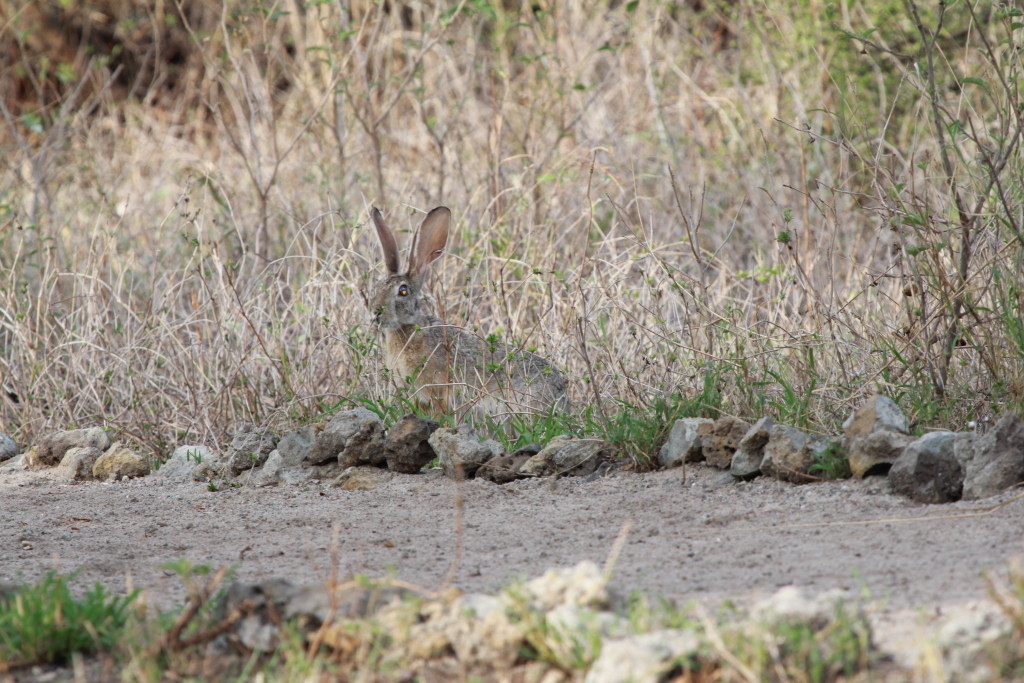 Superb Starling glowing in the sun.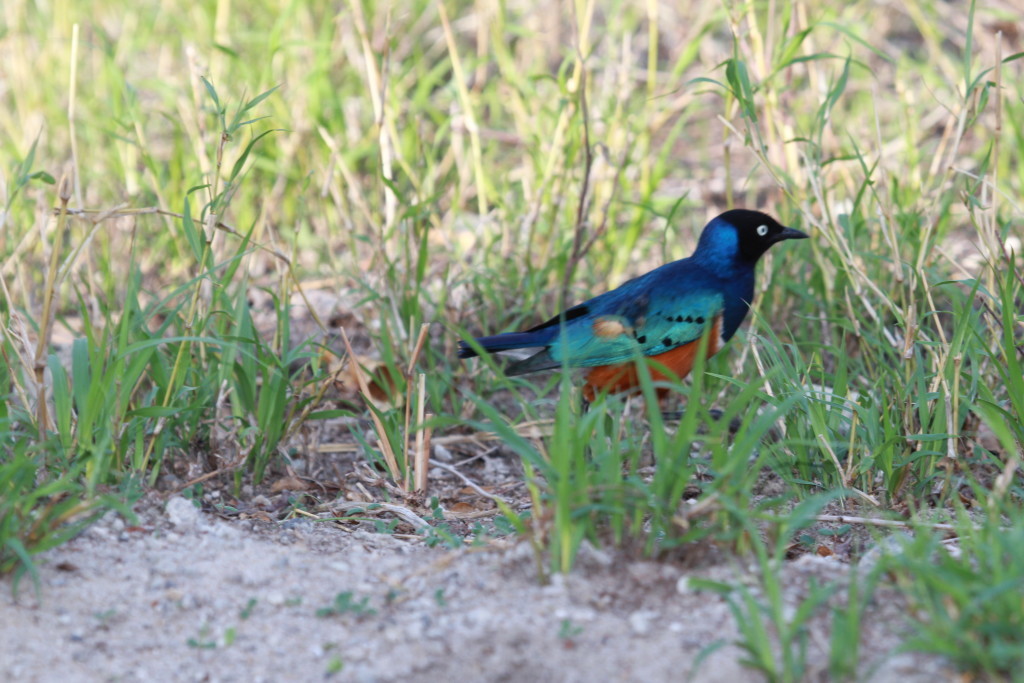 The end of the day and a beautiful sunset over Tarangire National Park.