You can choose to see the magnificent Victoria Falls from either Zambia, Zimbabwe or both.  If you want to visit both sides, be sure to get the KAZA visa which is $50 at the point of entry.  Most accommodations have shuttle buses to get you to the park entrance but in our case, we had to go to the National Art Gallery first to pay for our birding trip so we had to hire a taxi from Fawlty Towers to the gallery, then to the park.  We settled a time for the driver to come back and pick us up again.  I forget the actual cost but it was very reasonable.
There is a view point on the Mosi-oa-Tunya Road to see the mist rising above the falls.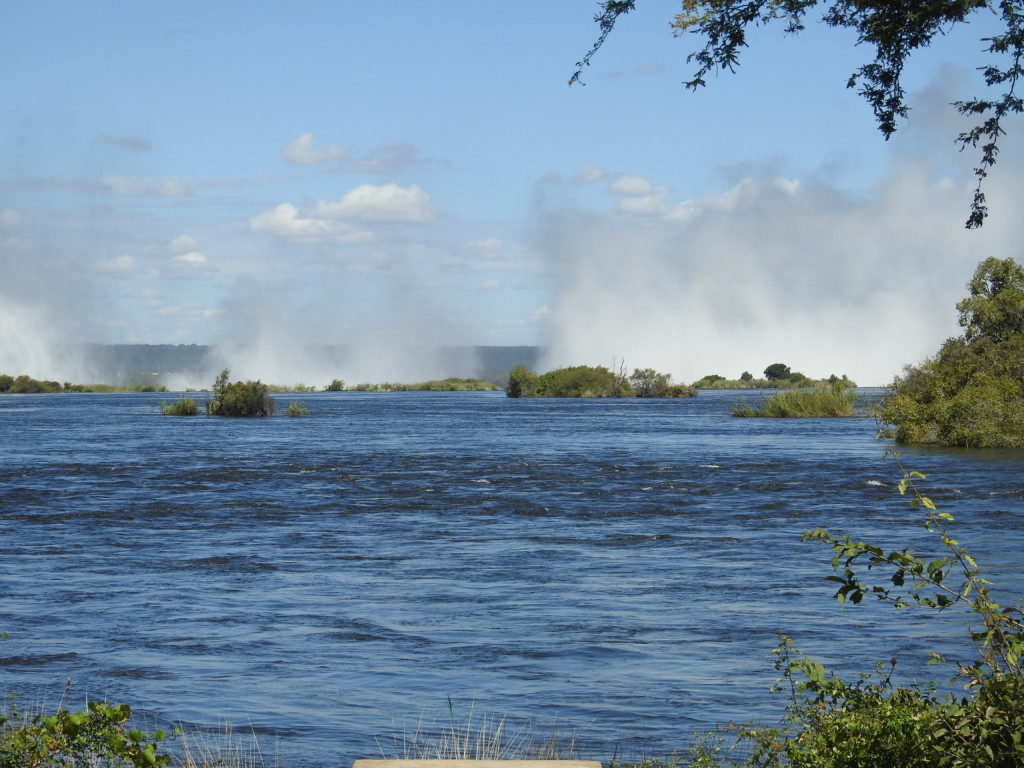 You enter the grounds and the taxi will drop you at the place you pay your entrance fee, $10 USD or the equivalent in Kwacha.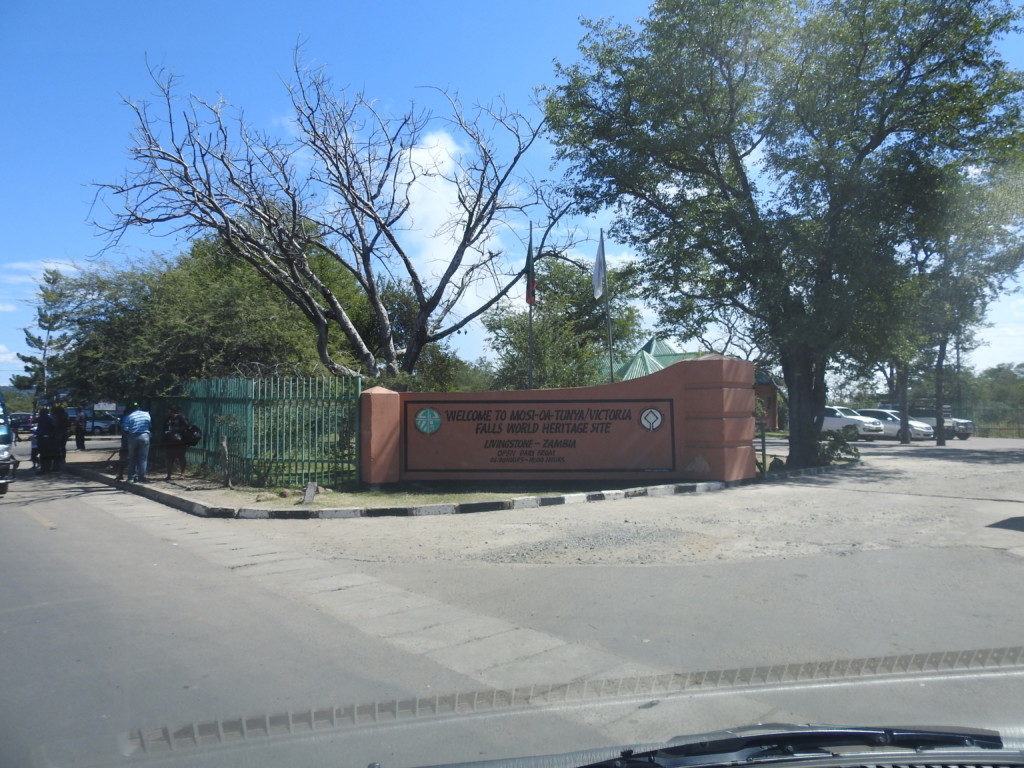 You have been warned!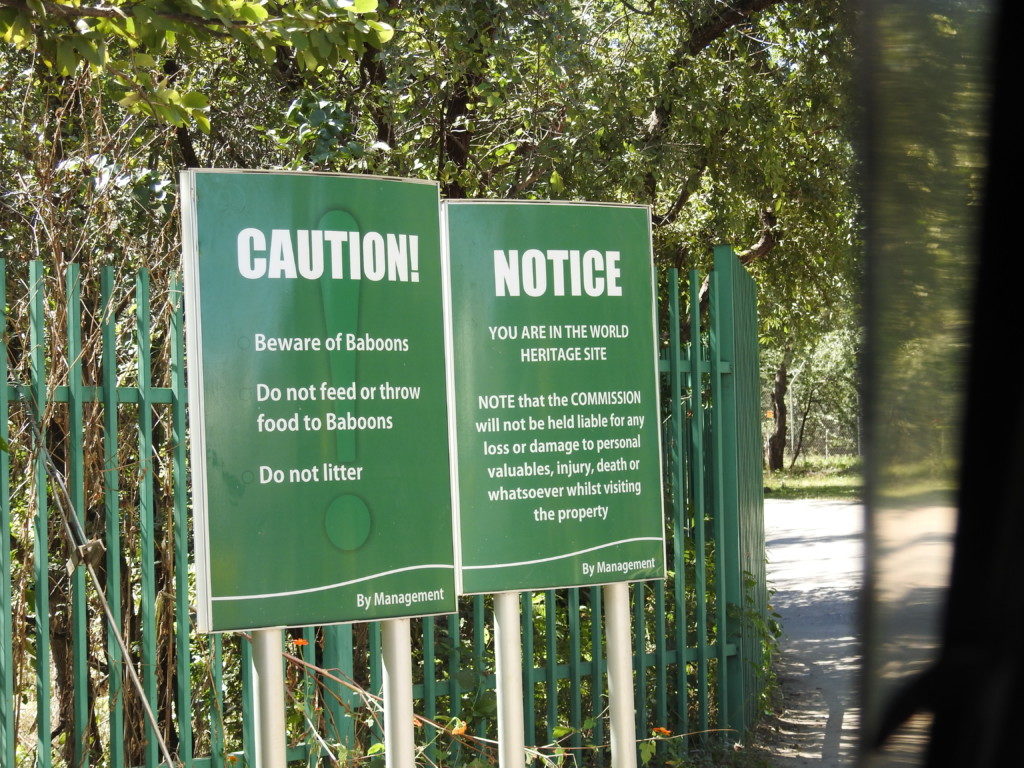 Car park and shopping area, some people choose to have their taxis wait here.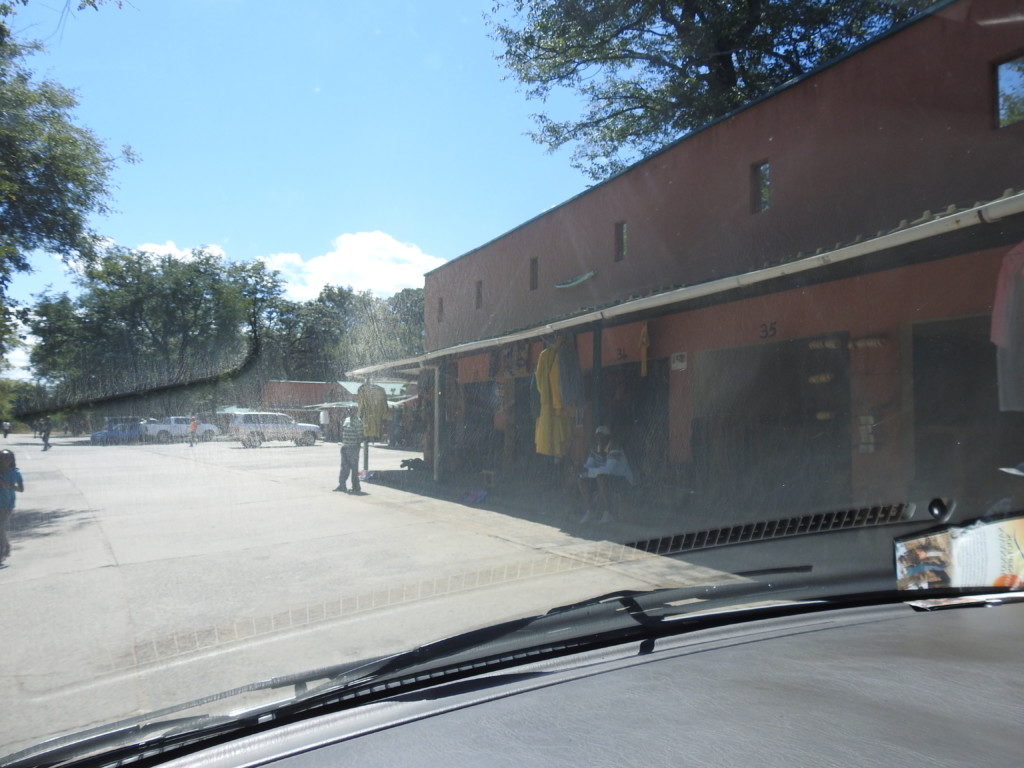 All the trails are very well marked.  Most people will go direct to the falls, get drenched, then walk around the park while they dry off.  That's what we did!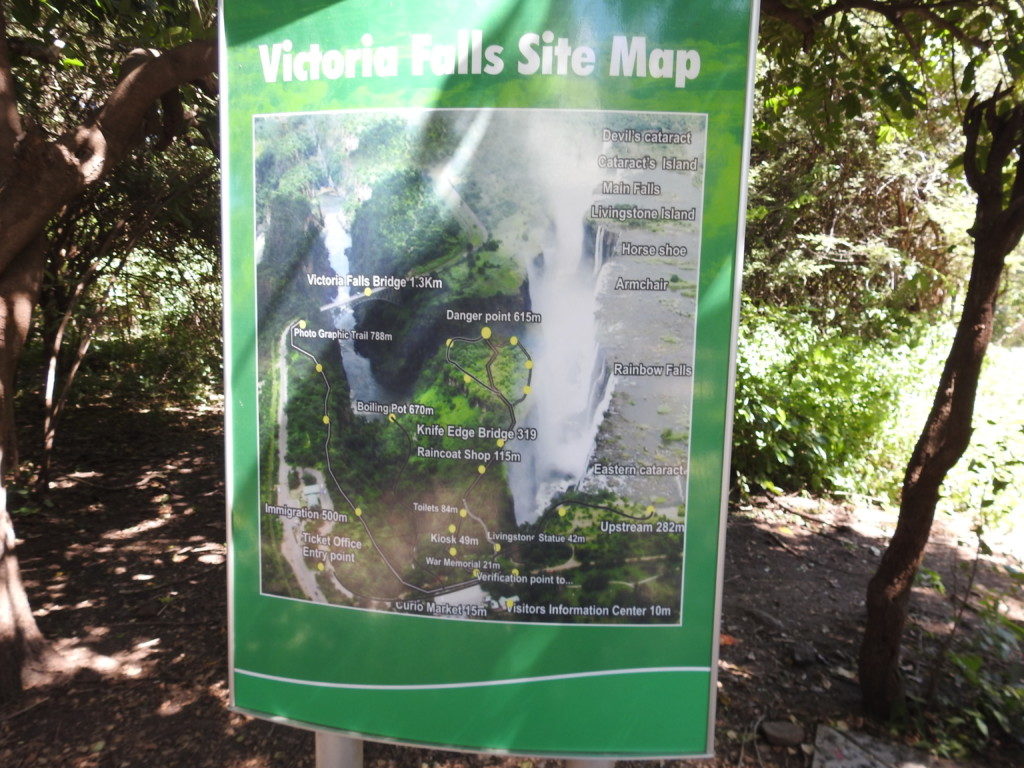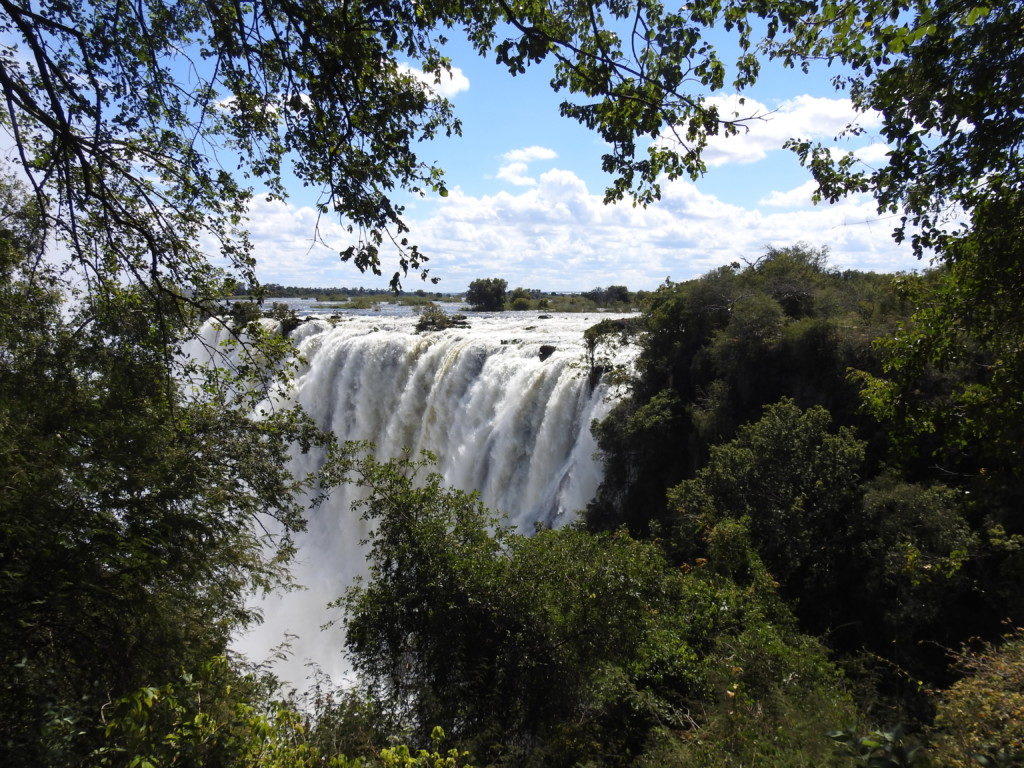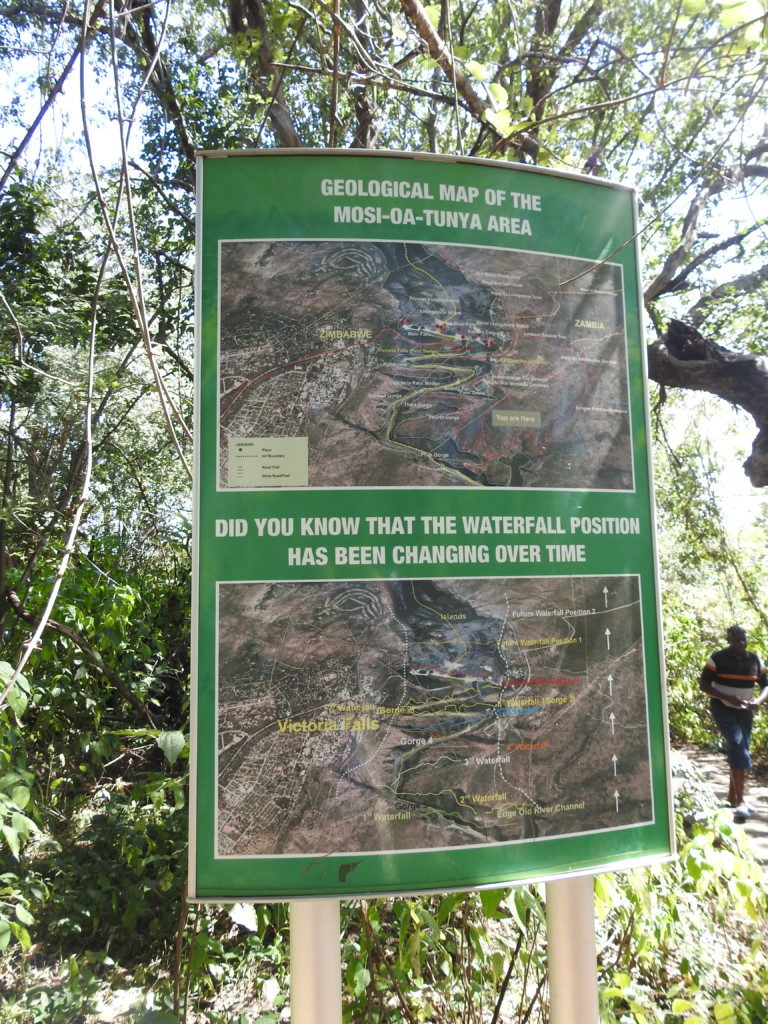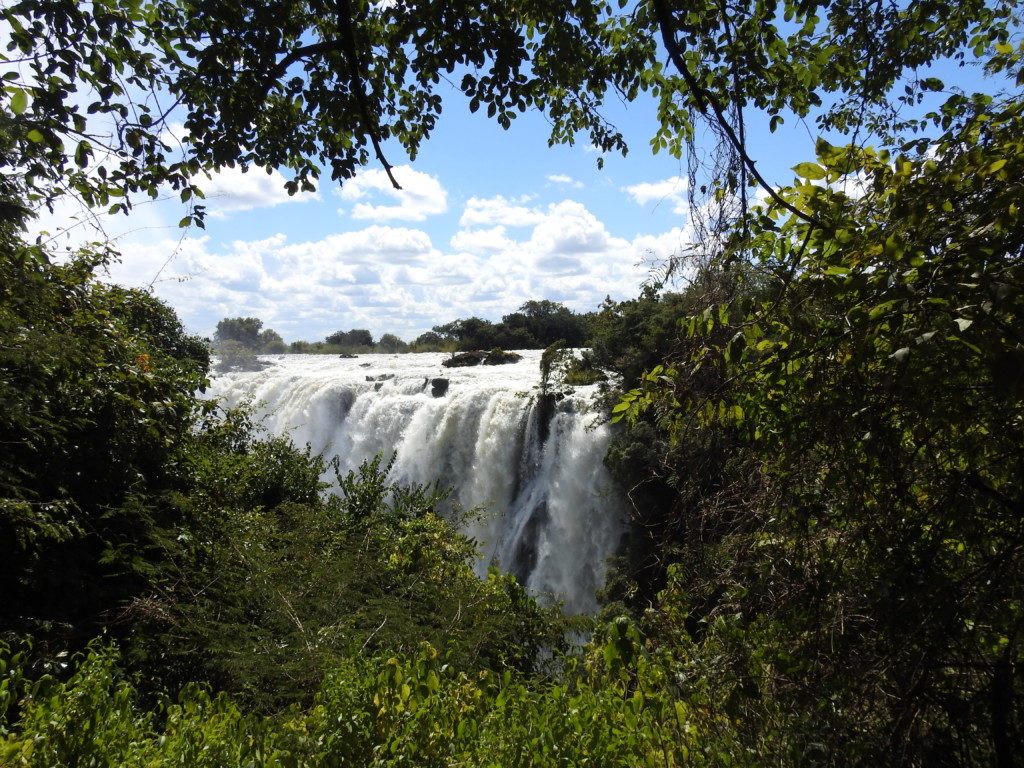 The closer you get, the wetter you get.  If you don't have rain ponchos, you can rent or buy them at several kiosks.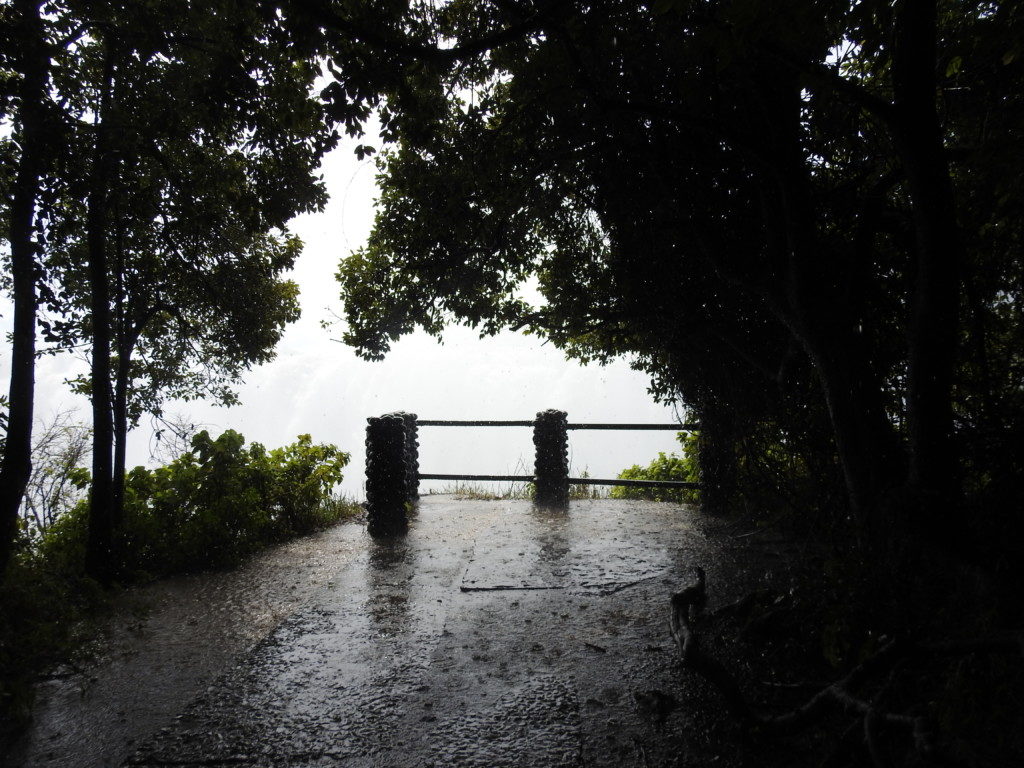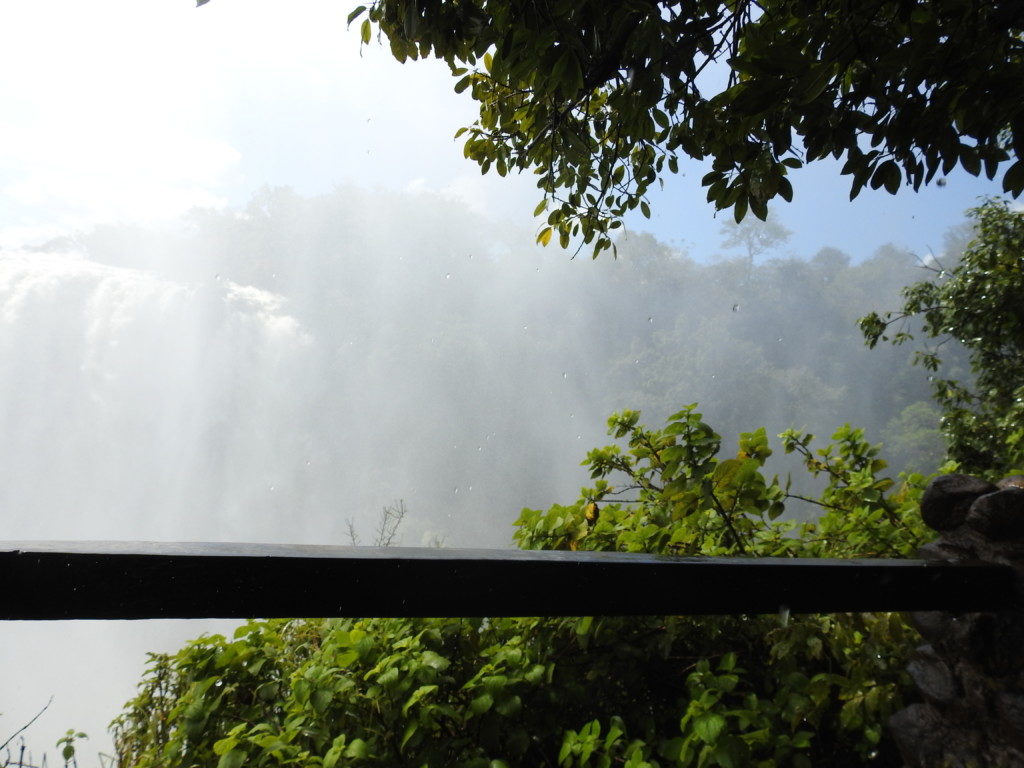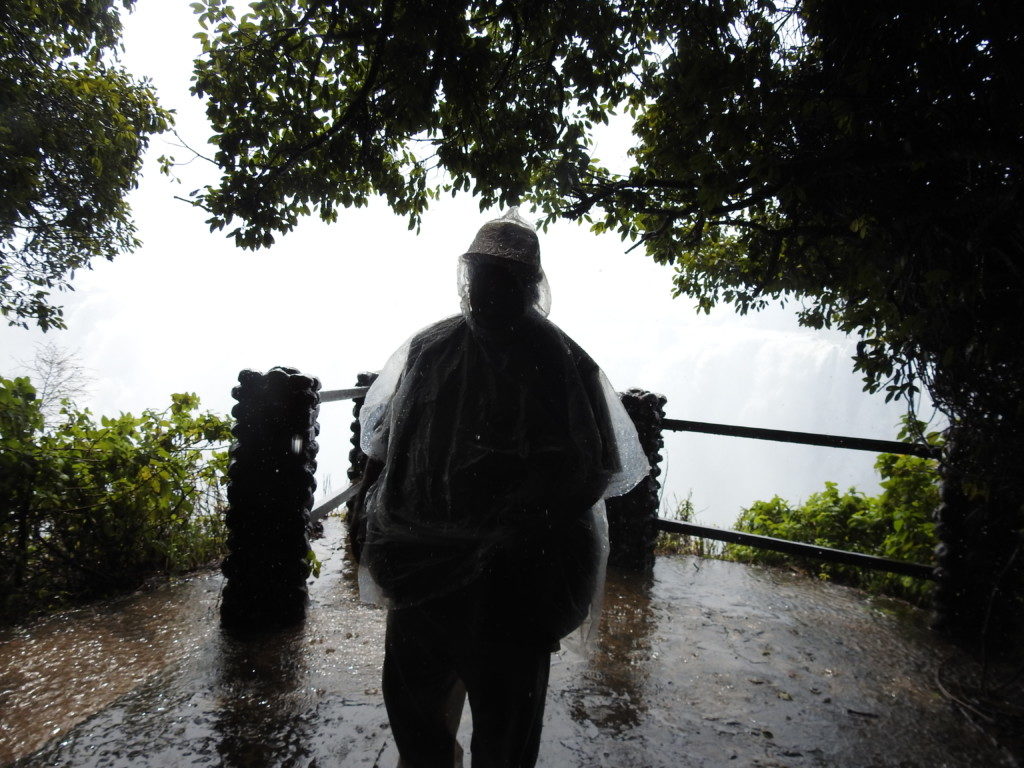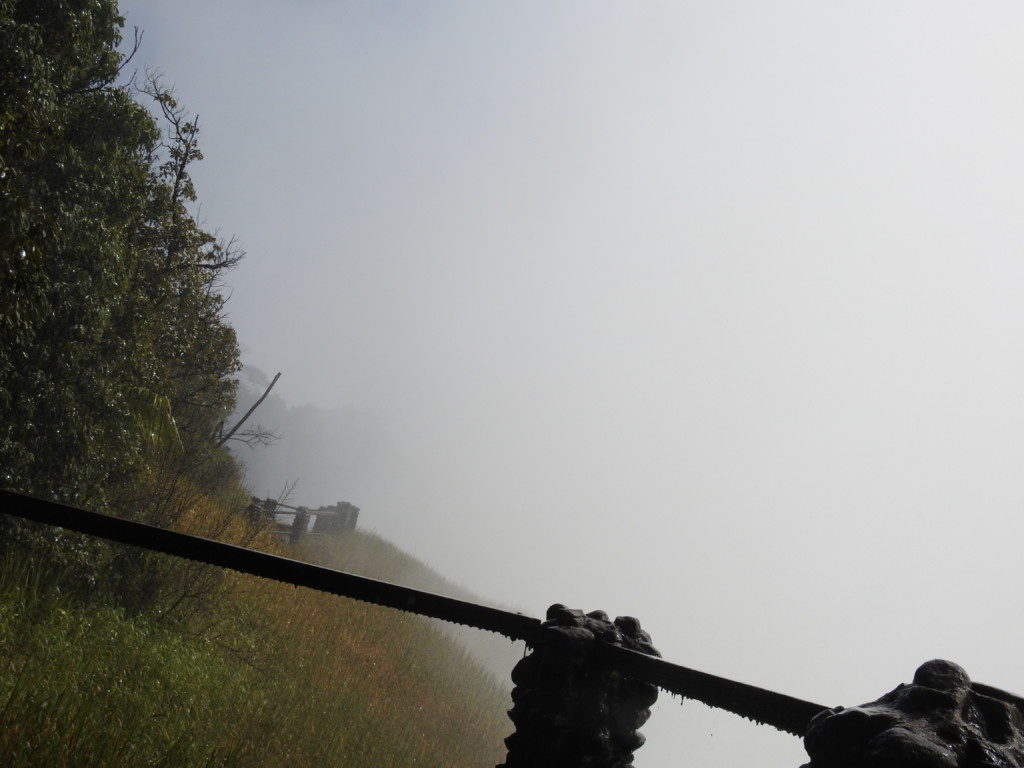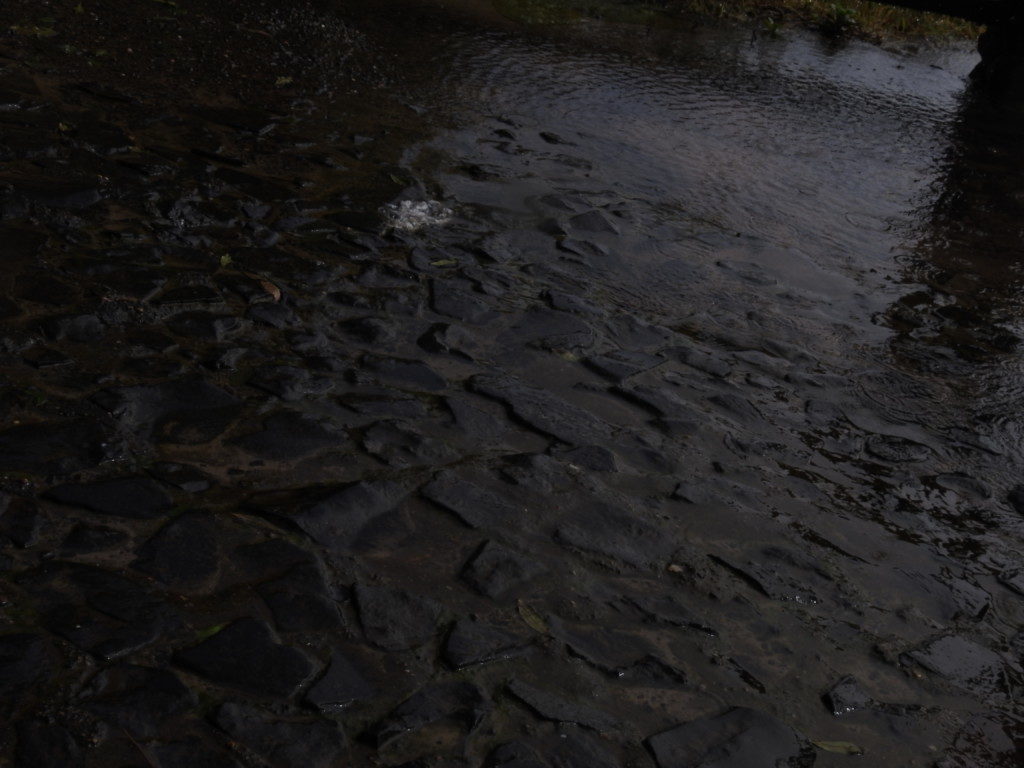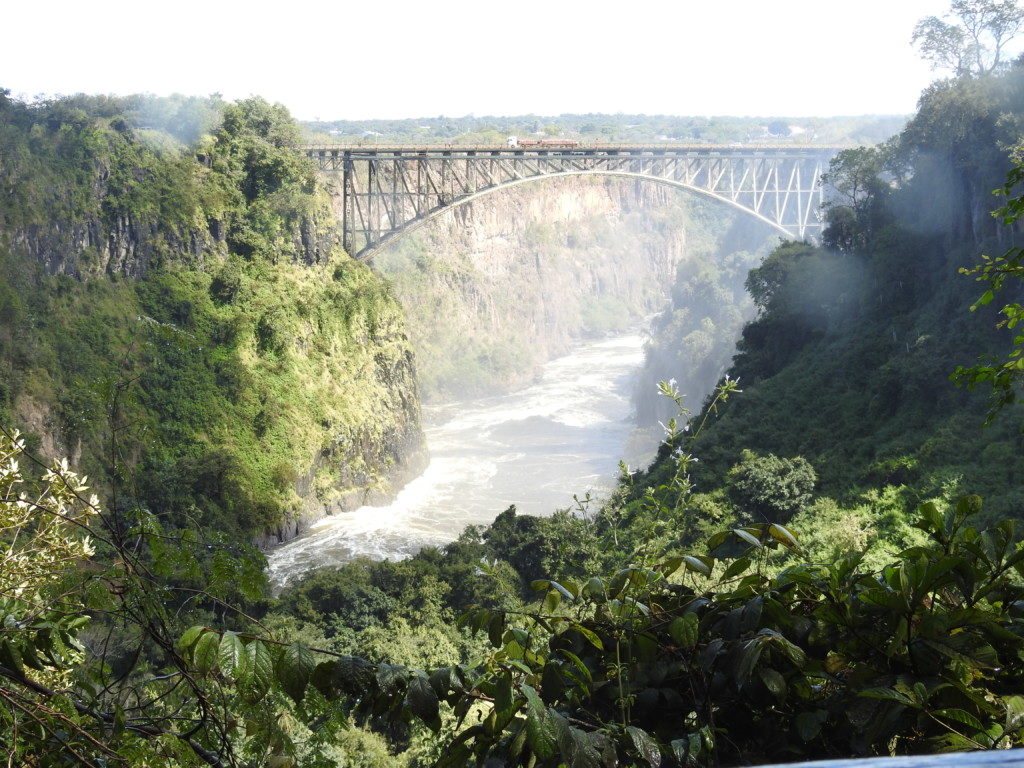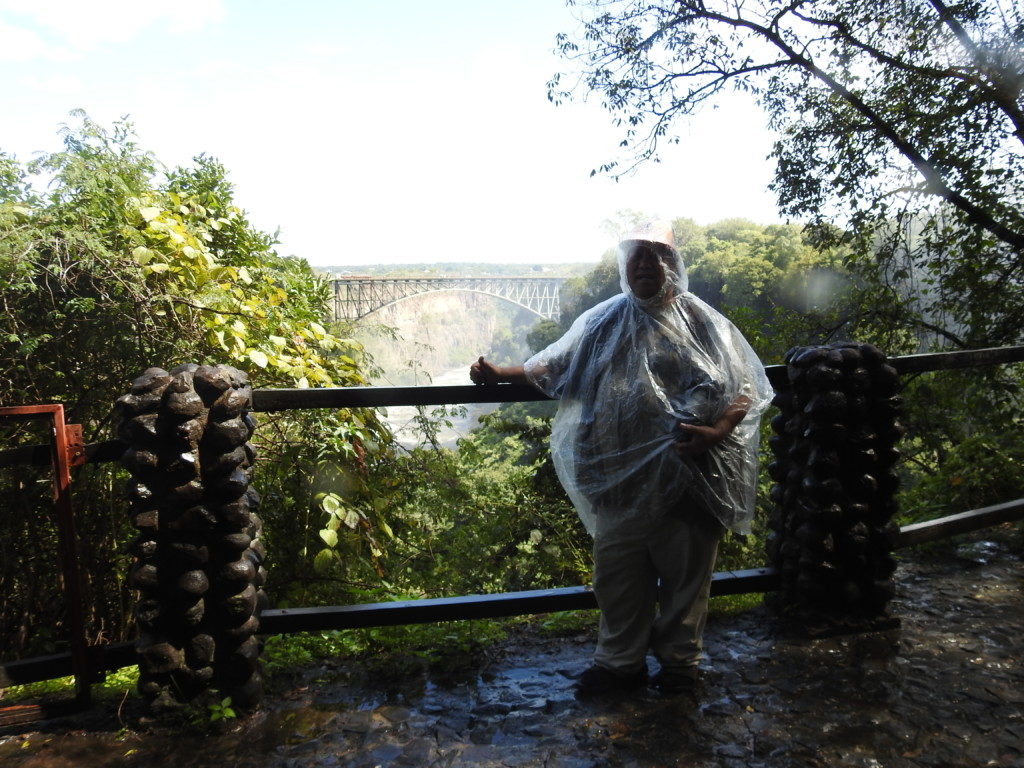 The falls are very powerful from this angle.  You can walk across the bridge but I only went as far as the entrance because I was worried about my camera gear.  Even with the ponchos, we were hard pressed to protect the cameras……………and take pictures!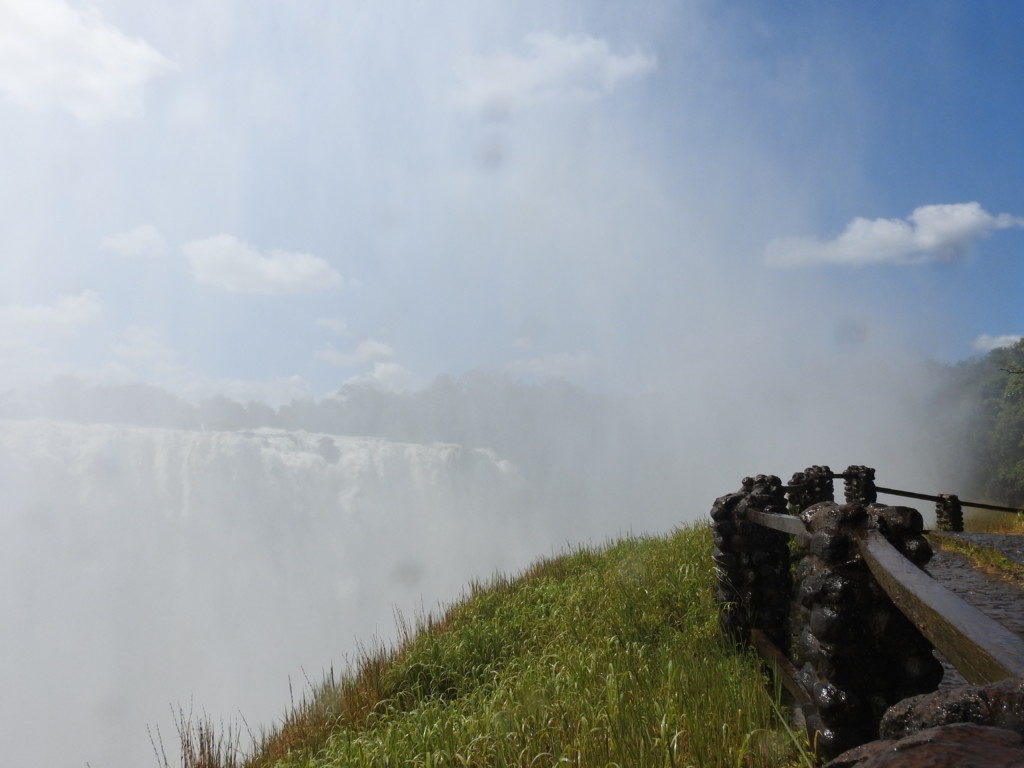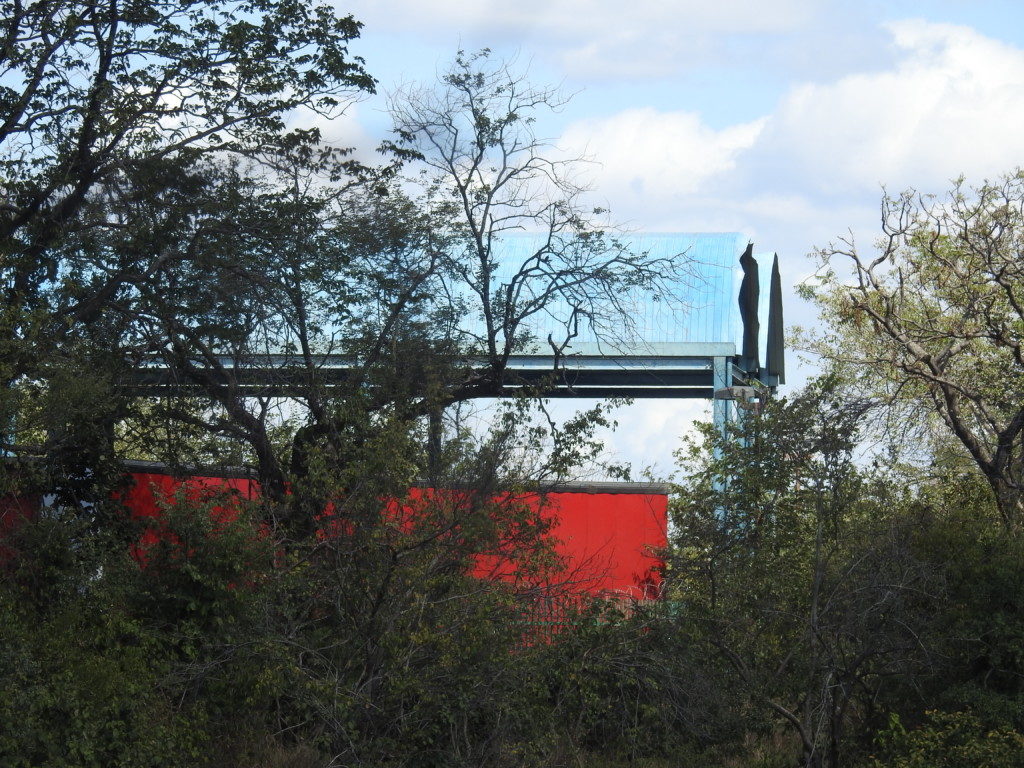 I think these are Egyptian Geese but I only saw them from the rear.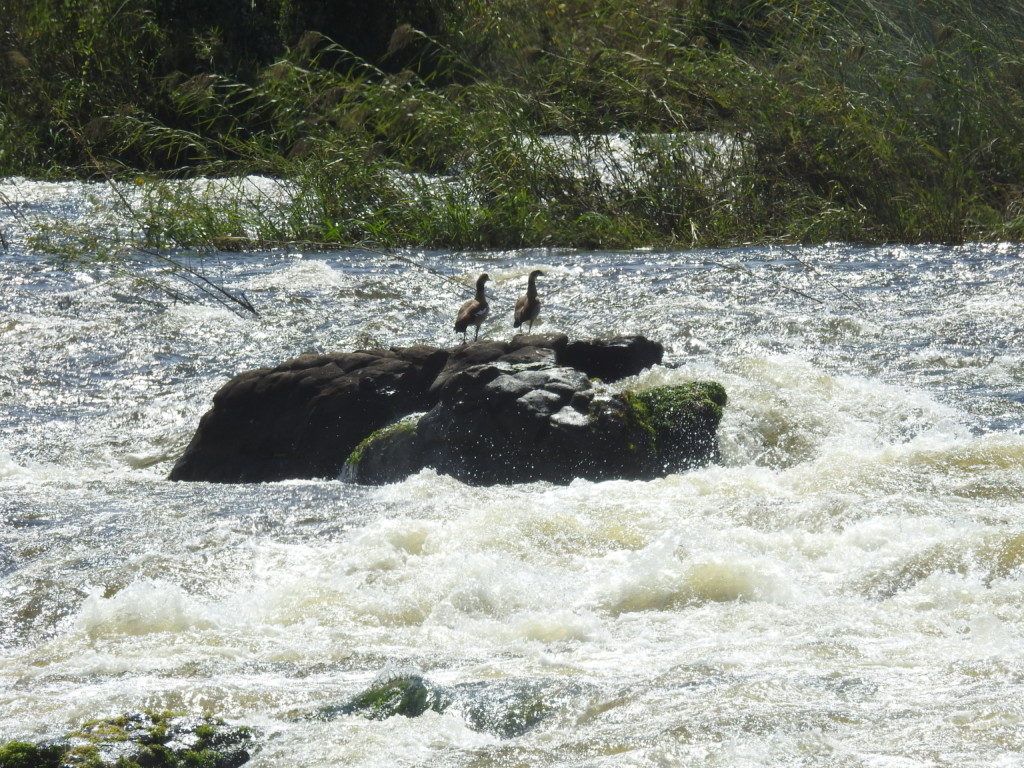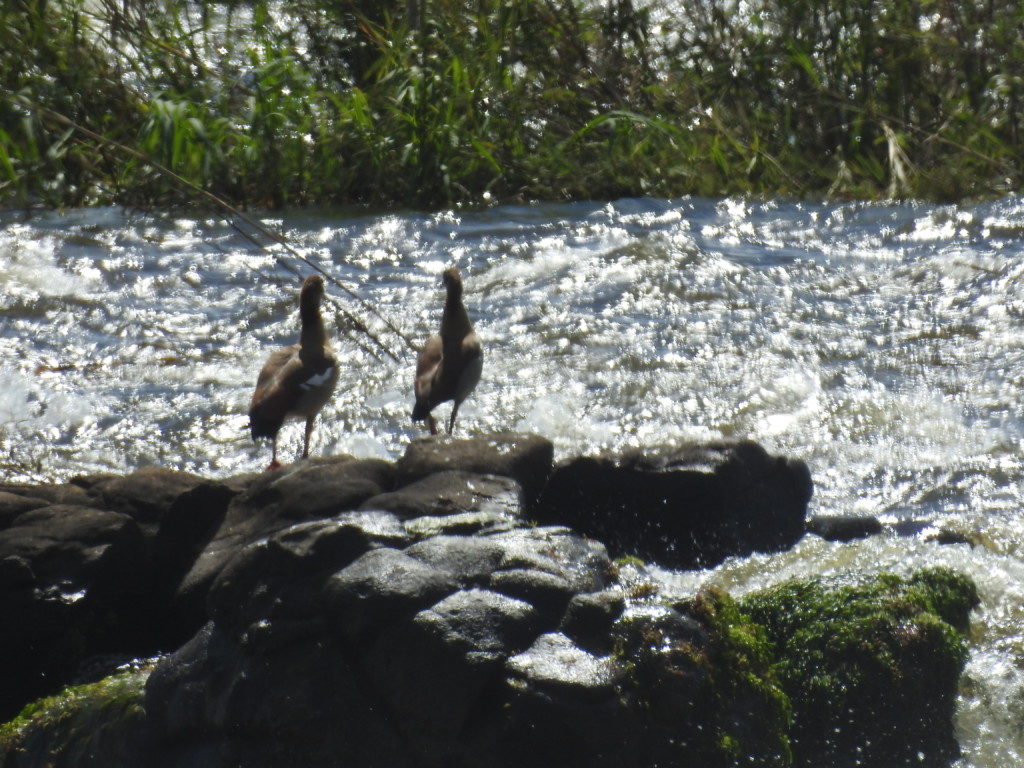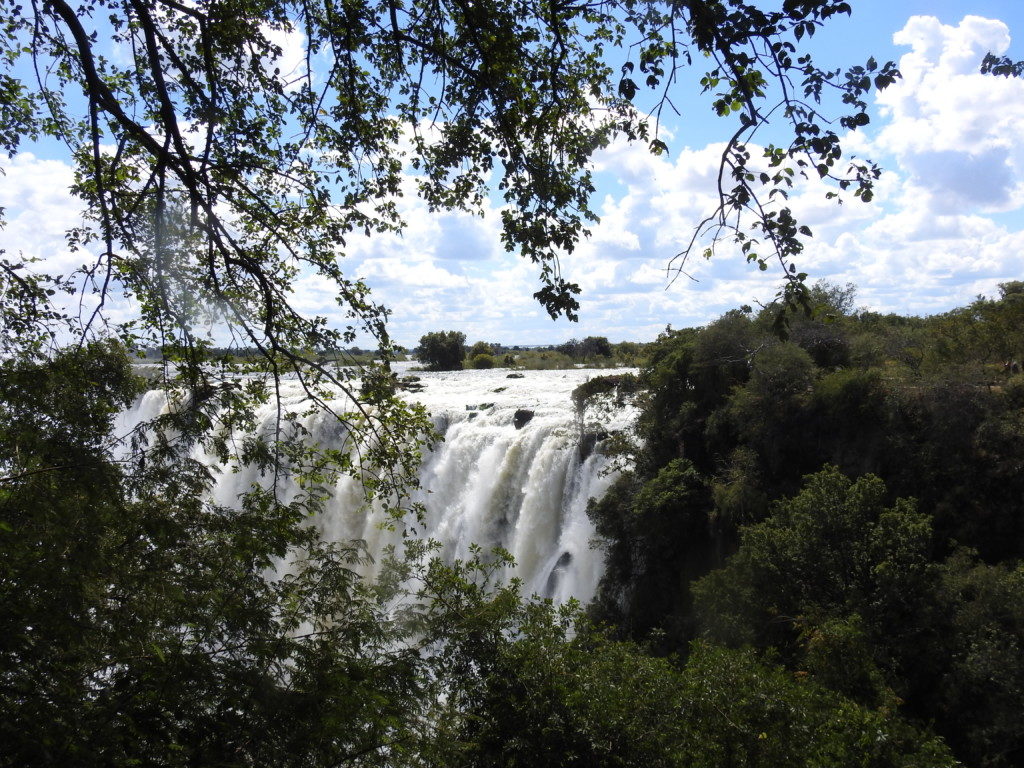 You have to look twice to see which restroom to use!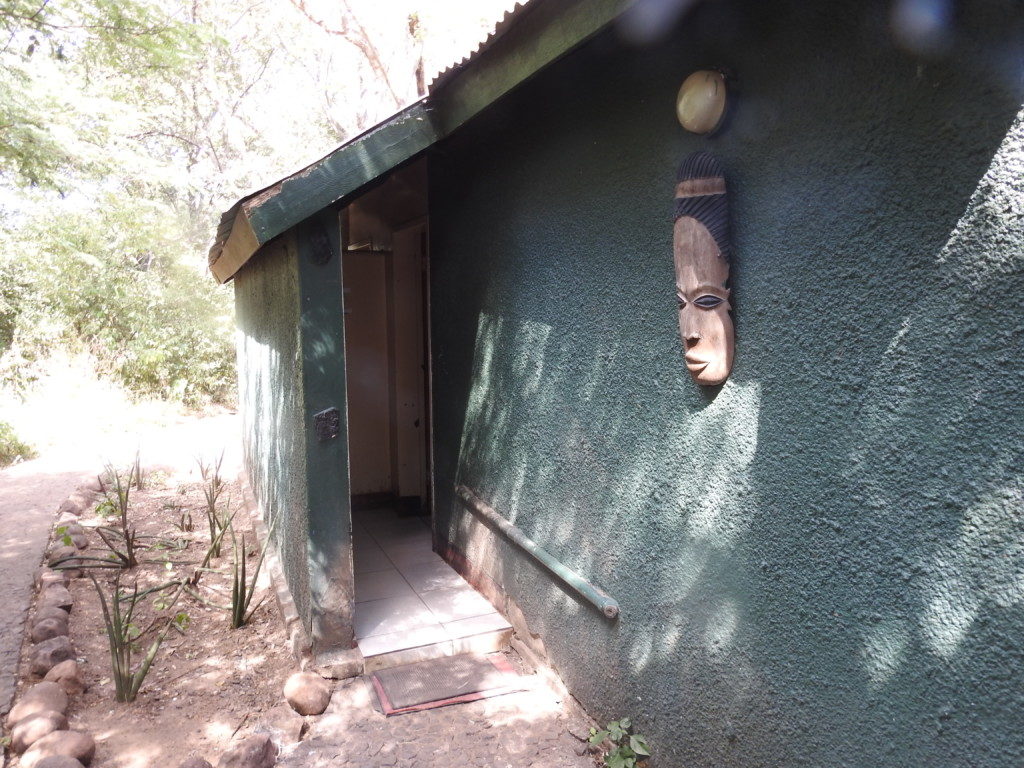 Nice butterflies!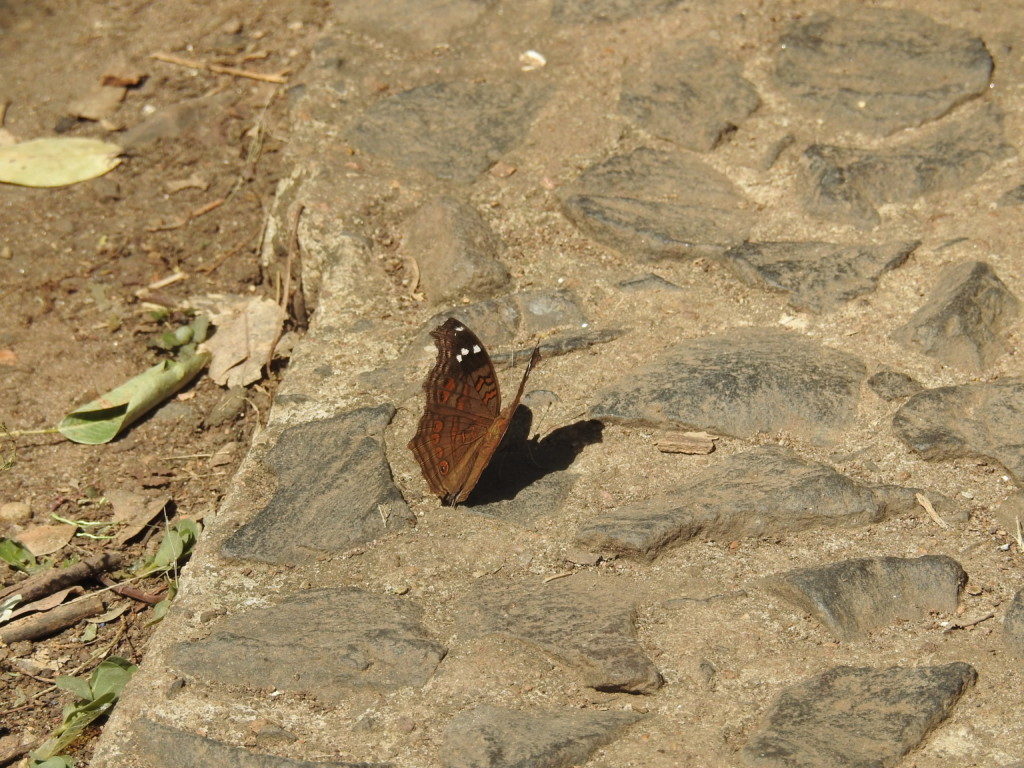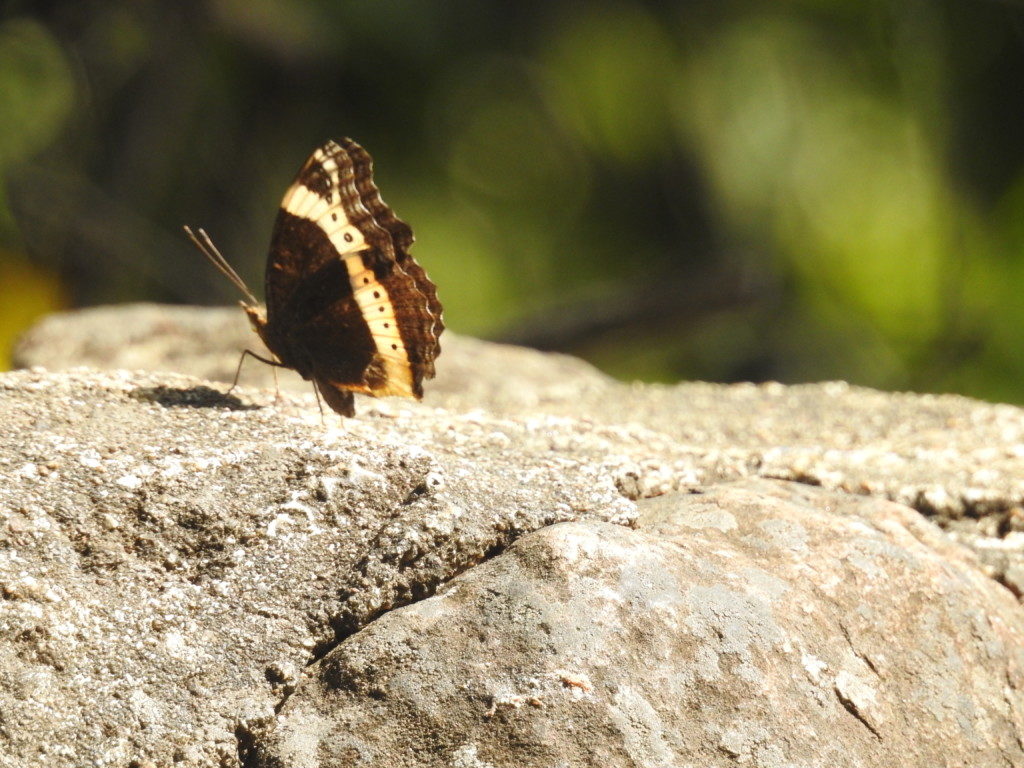 Signs point the way to the various trails.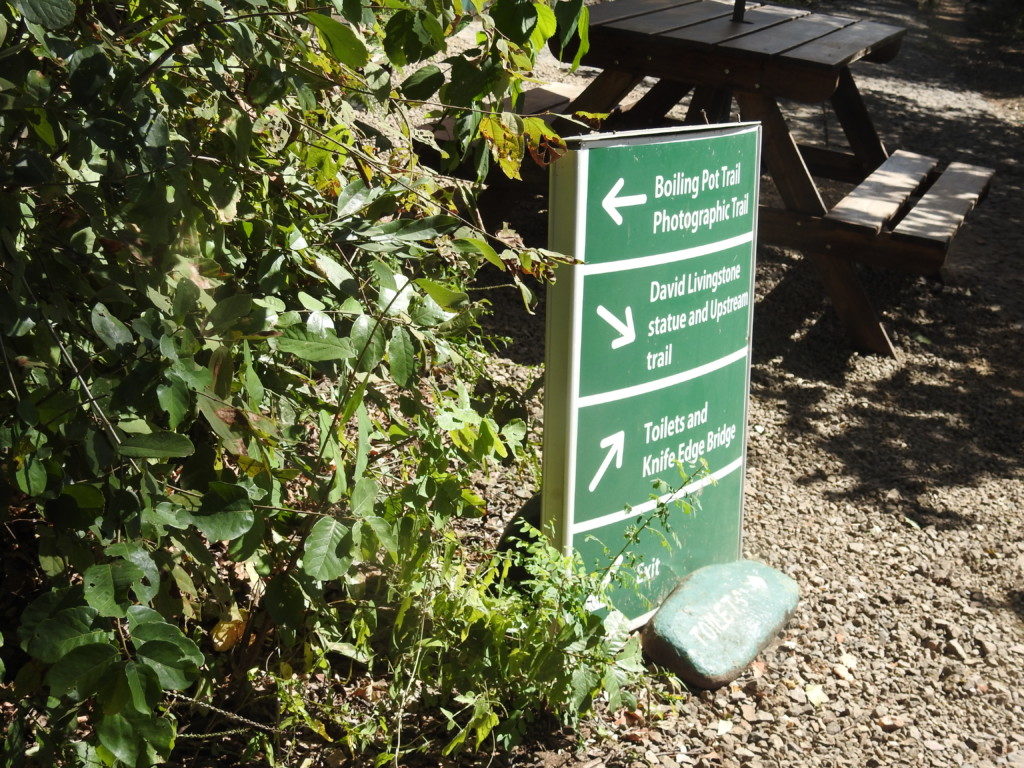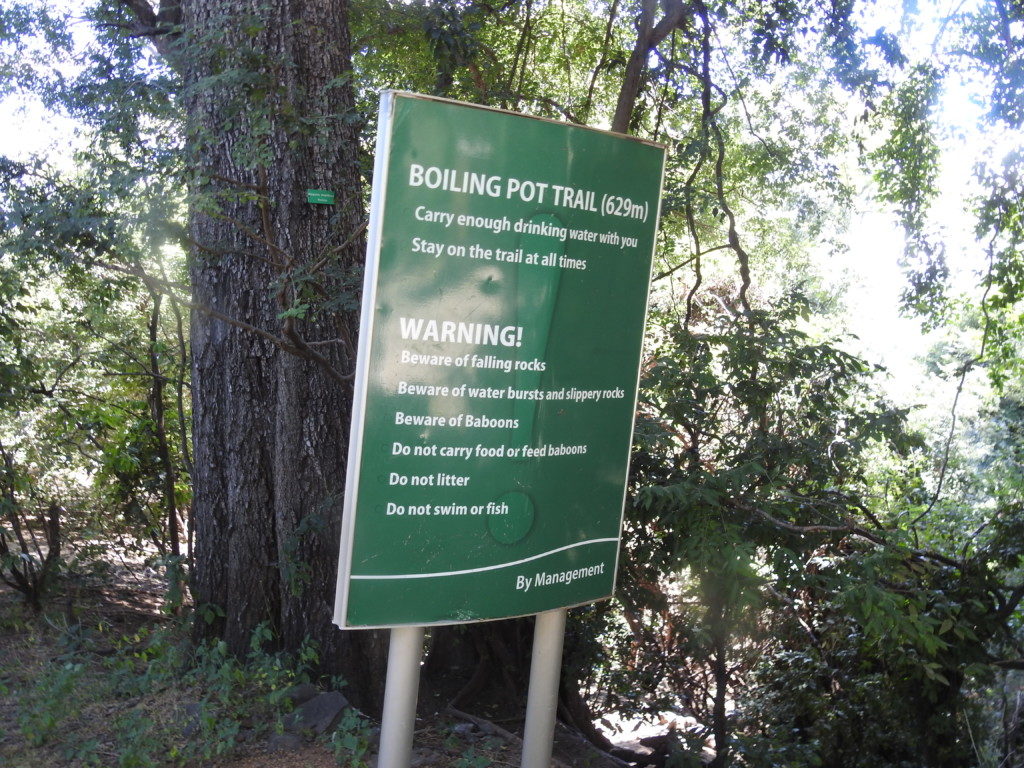 Baboons are everywhere so don't even carry food, they will steal it!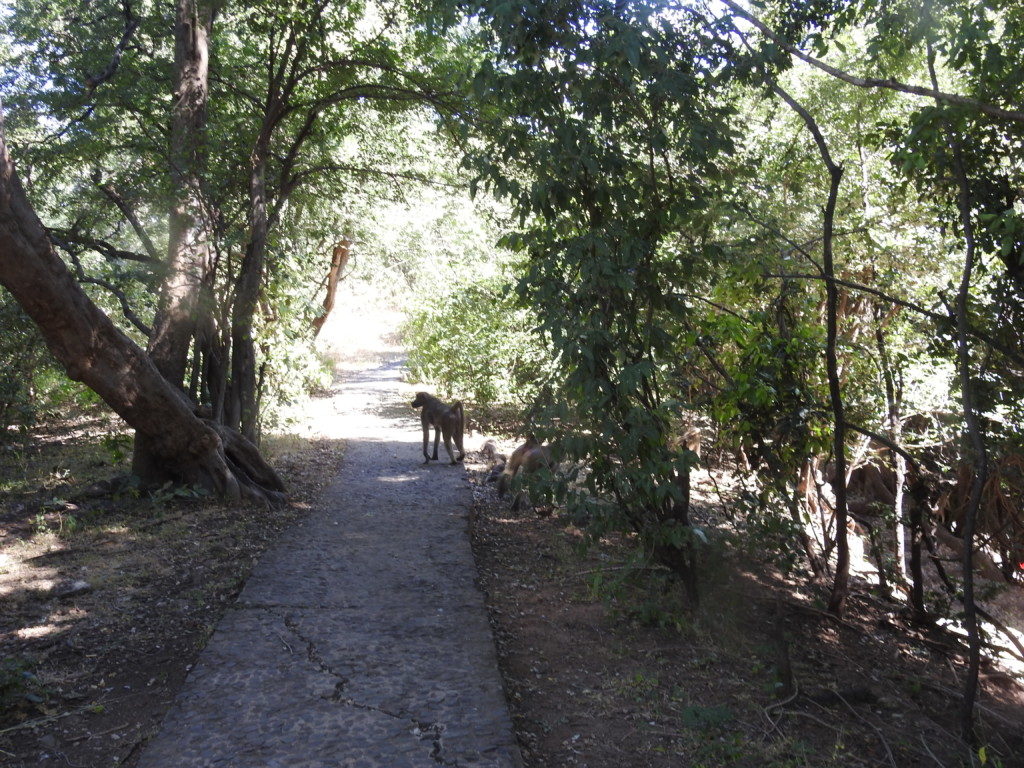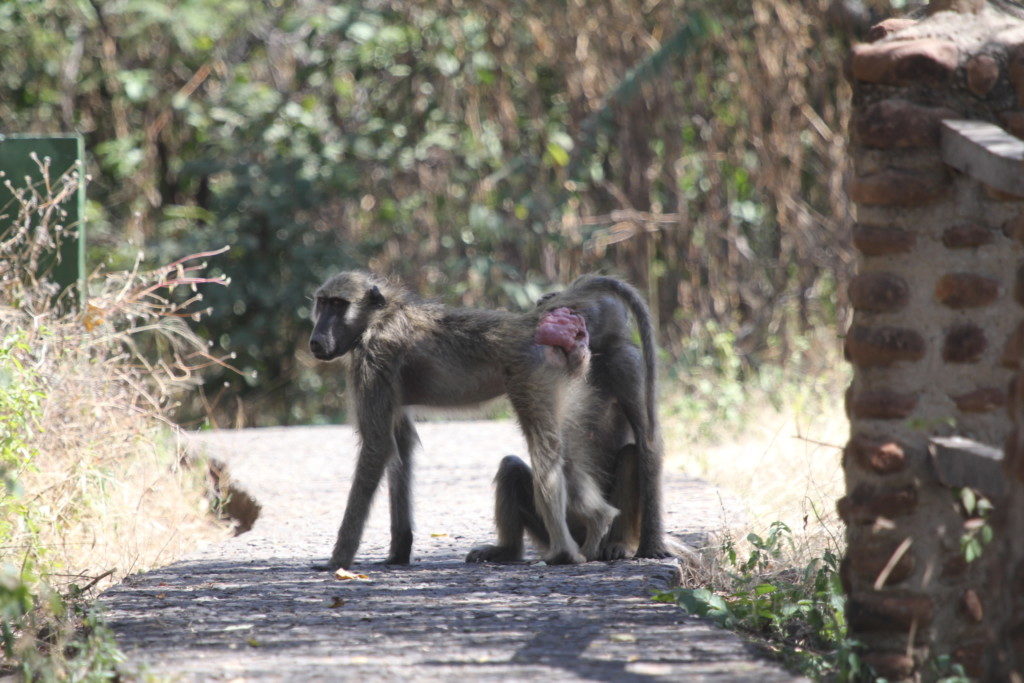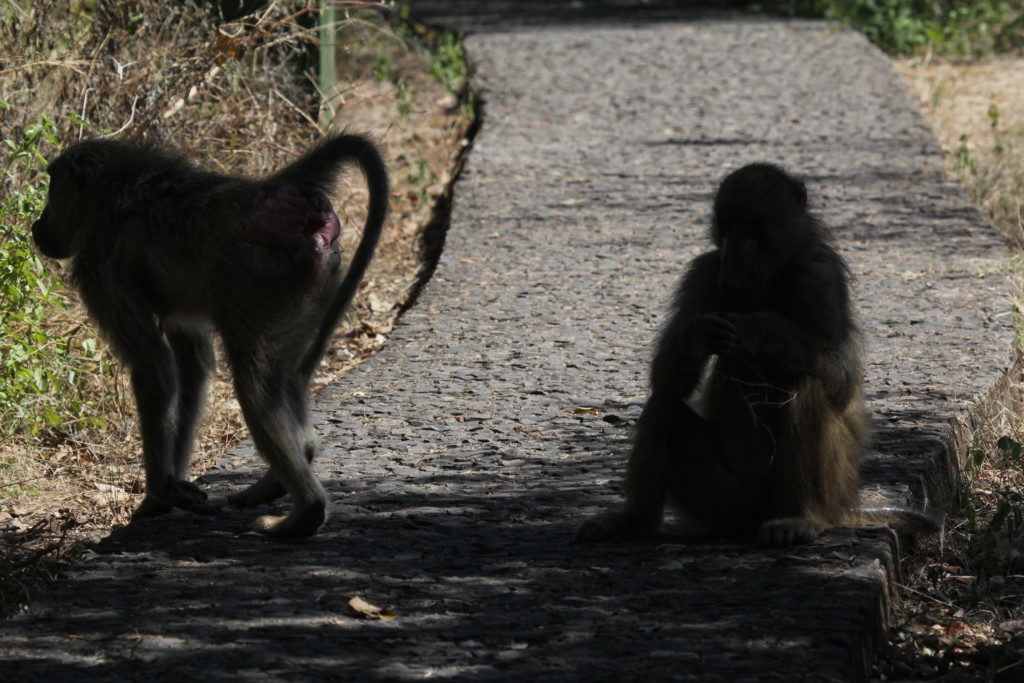 Cordon-blue Waxbill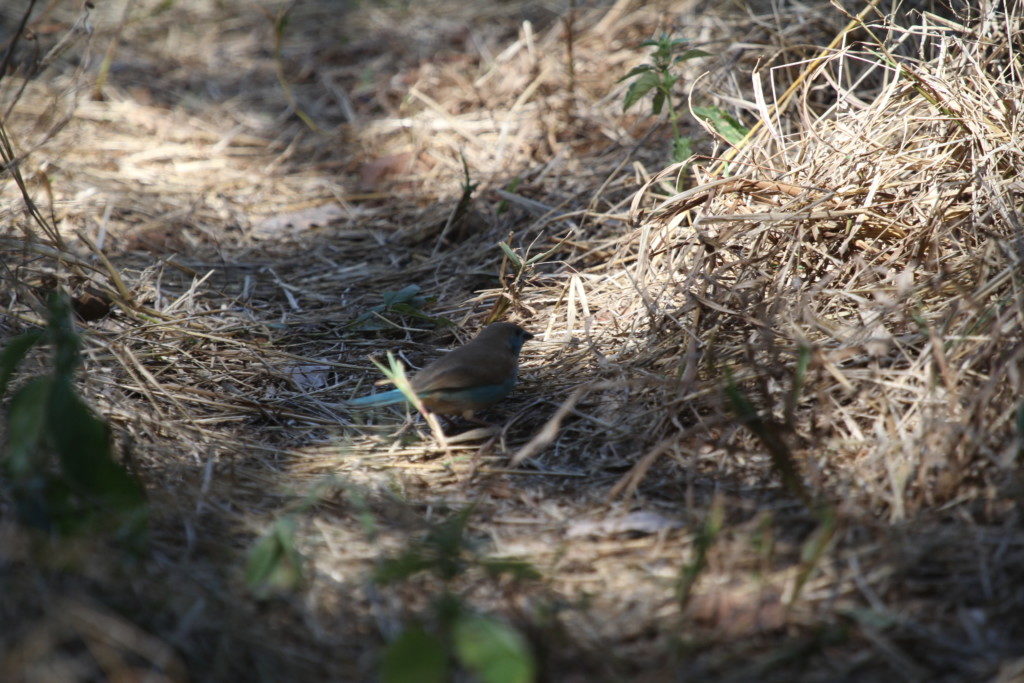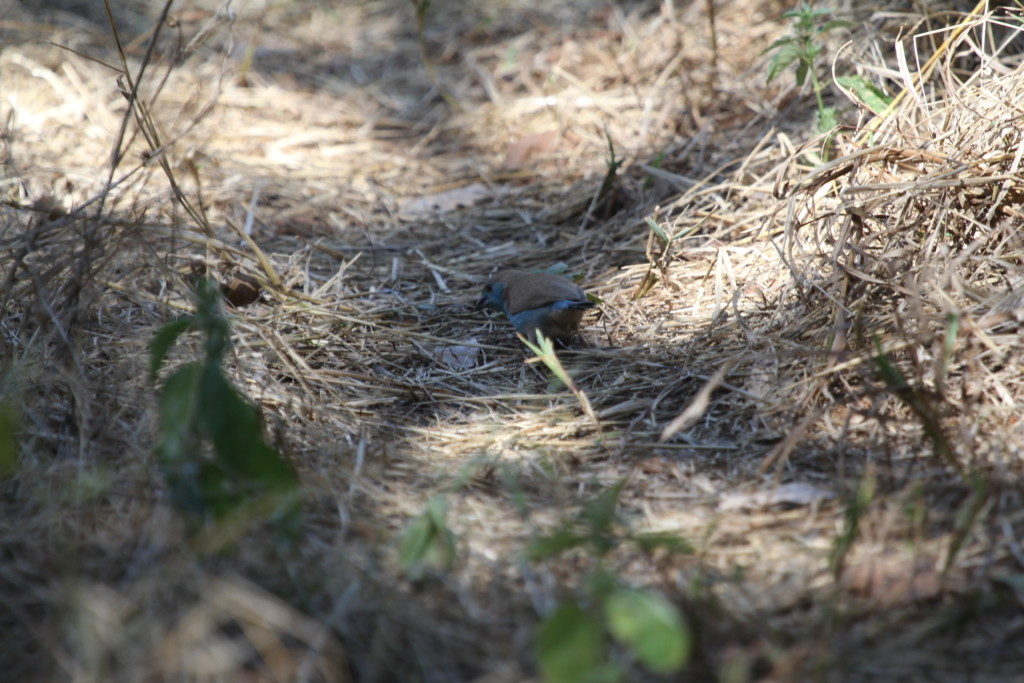 Helicopters were frequent, birds less frequent but we were there around mid-day so that was probably the reason.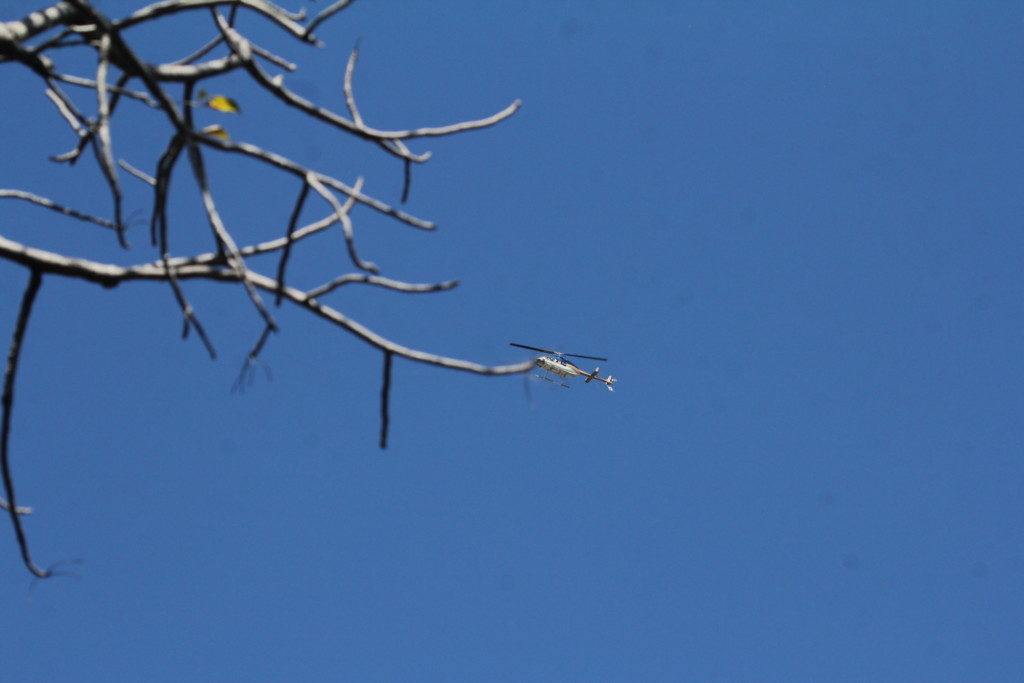 This trail looked interesting but too steep for us.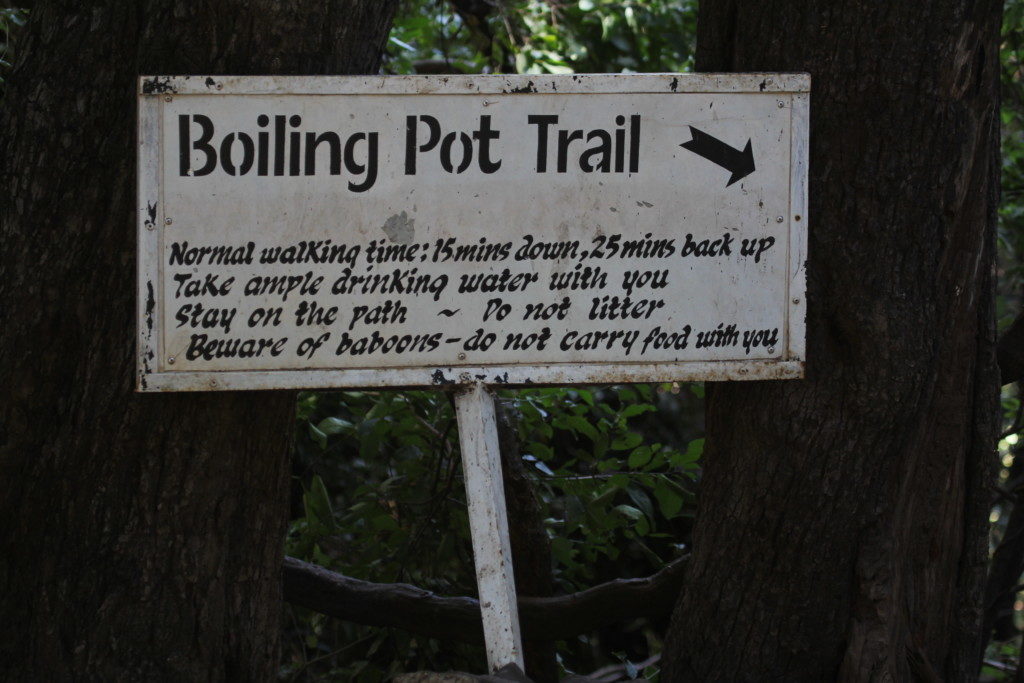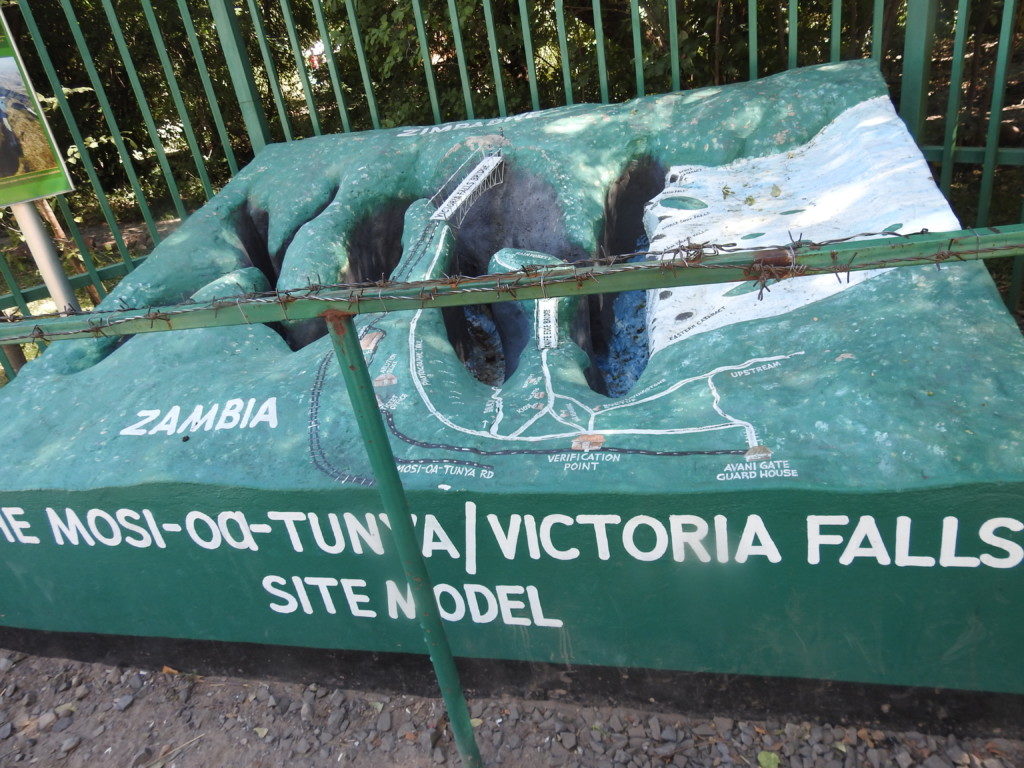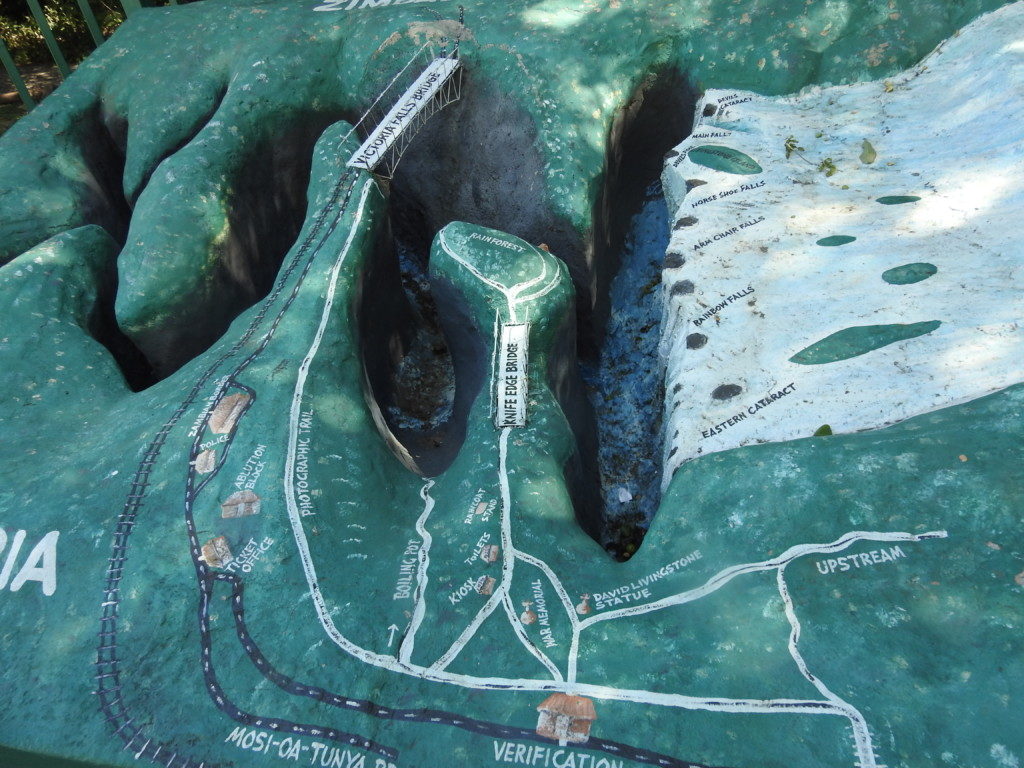 Beaded bird, I already have one like this from a previous trip.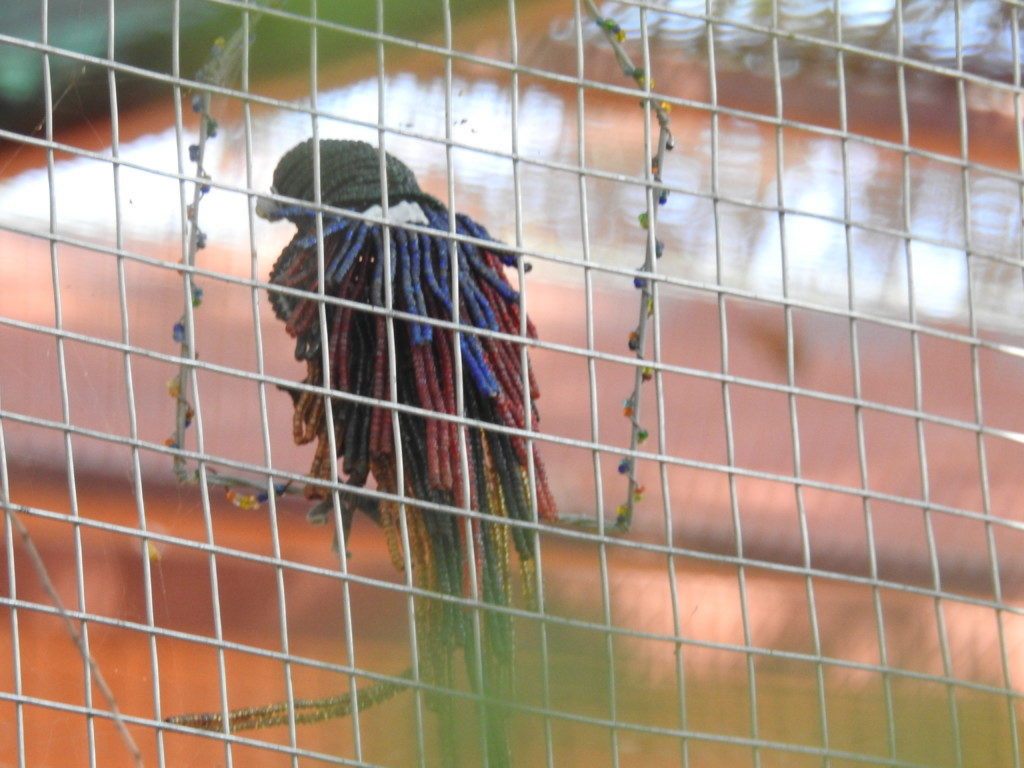 There are several souvenir shops near the entrance, good place to kill time while waiting for your taxi or shuttle back to town.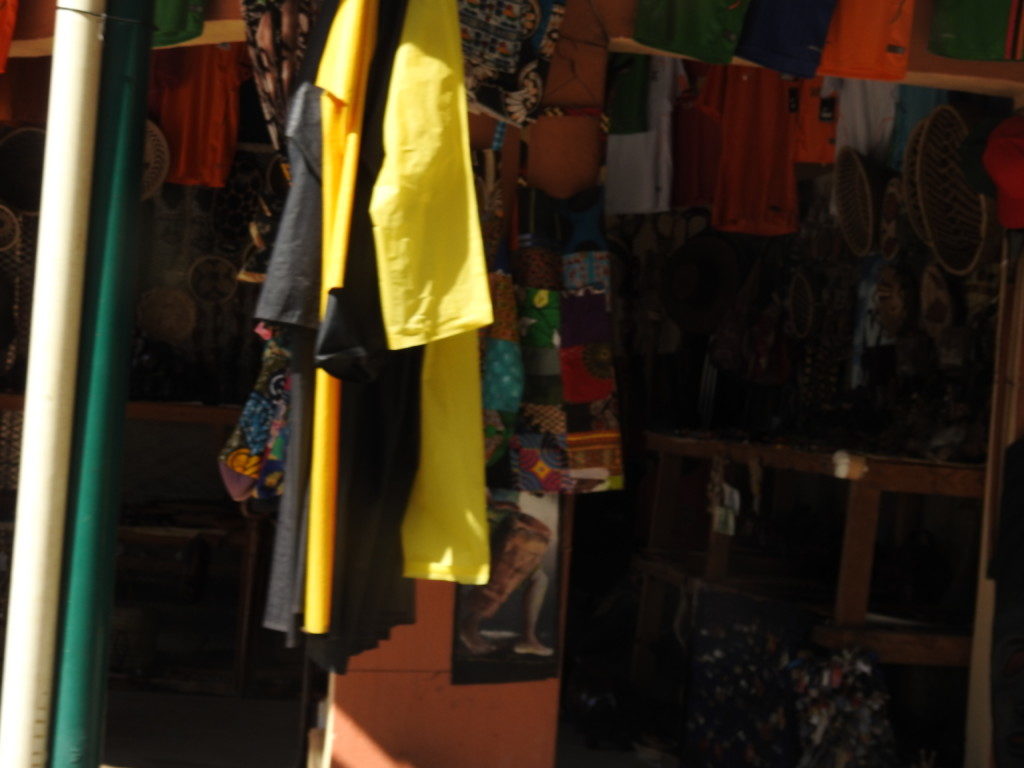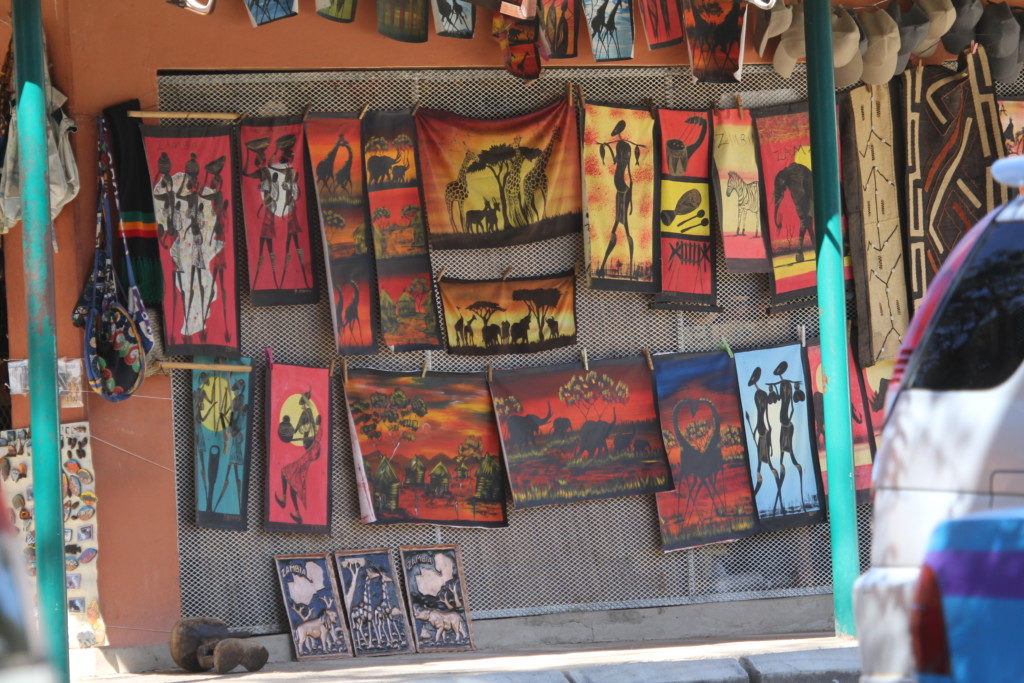 This was a pretty brief visit to the falls and there are so many other ways to experience Mosi-oa-Tunya NP such as helicopers, light aircraft, rafting and the traditional Zambezi River cruise………………more on that coming soon!