After our brief visit to El Yunque, cut short due to car mishap, it was time to return the car and get to the airport for our Southwest flight to Orlando.  I am really glad that Puerto Rico is part of the USA and has the full CDW with no excess, otherwise I don't know what would have happened with the ding on the hubcap.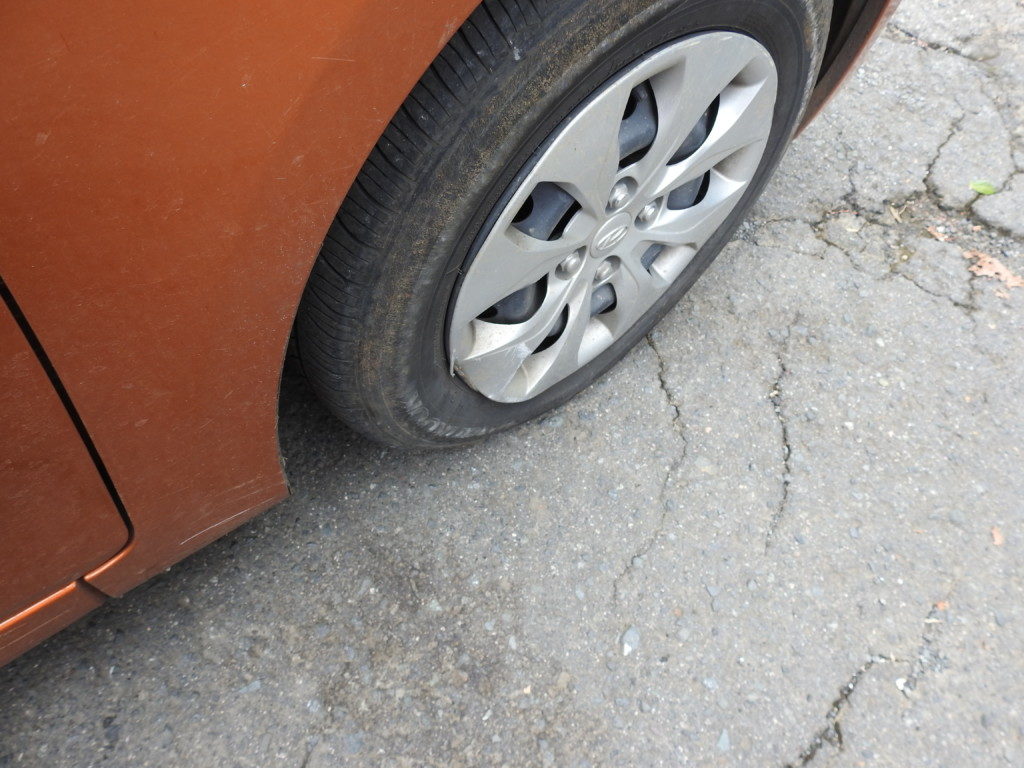 San Juan's airport is modern and easy to navigate.  The rental car return area is well-signed and thanks to the full CDW package there were no dramas on returning the car.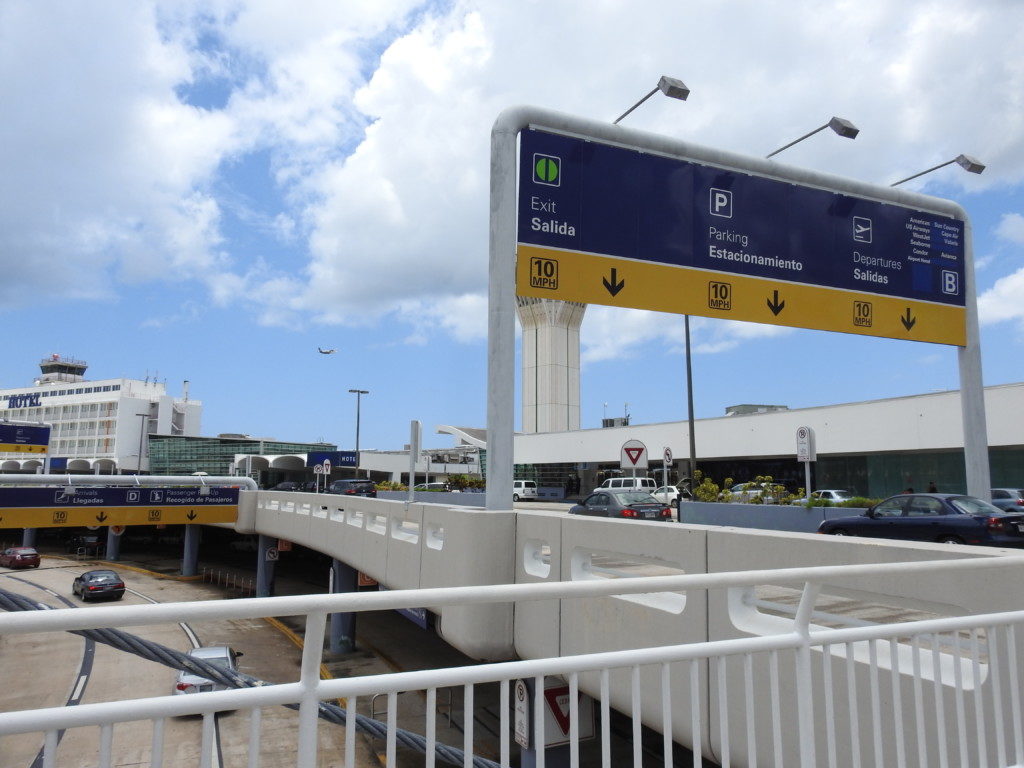 San Juan to Orlando is a domestic USA flight so there was only security to get through (no dramas or delays) and then we were free to explore the gift shops.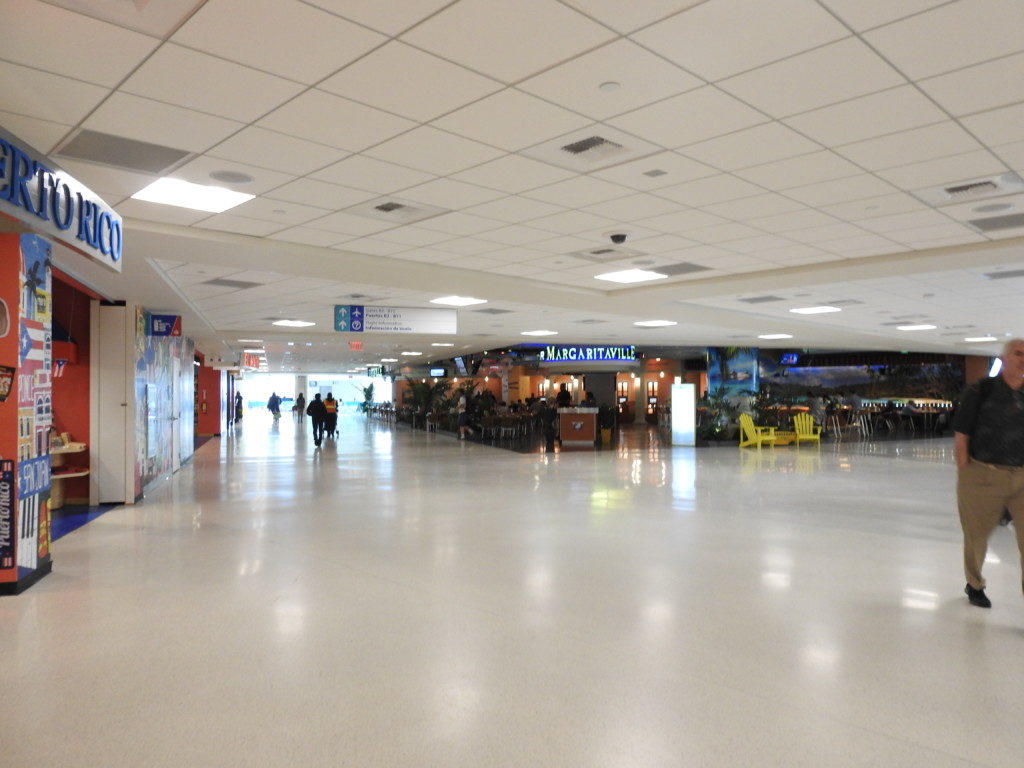 My husband watching my backpack while I shop.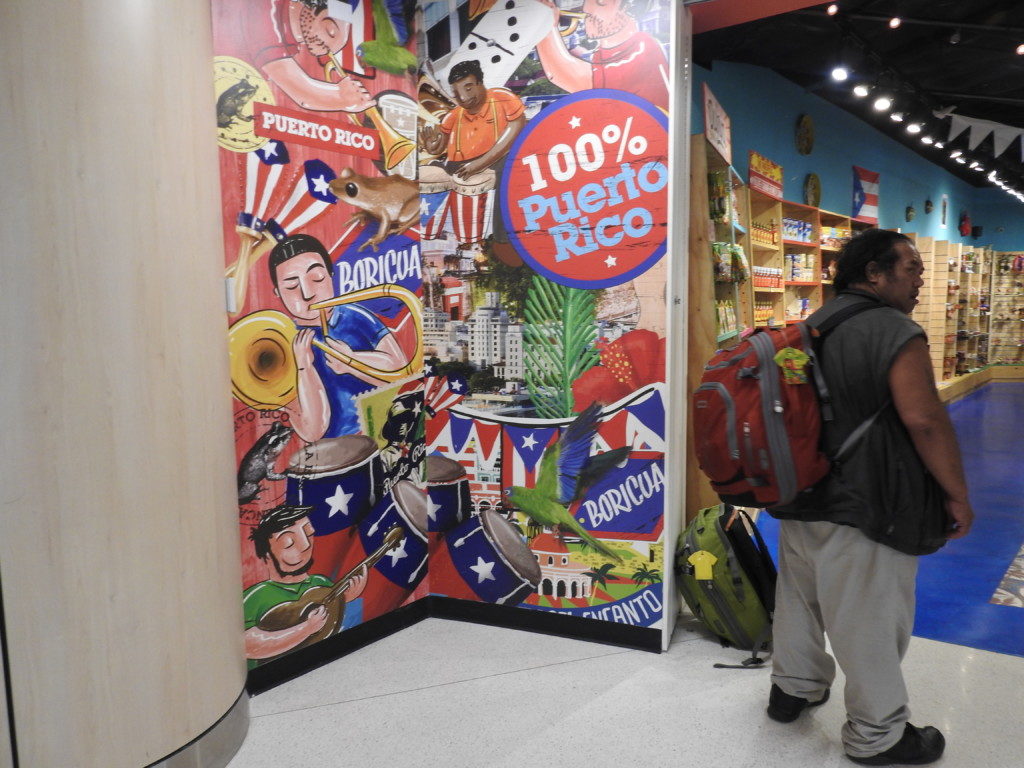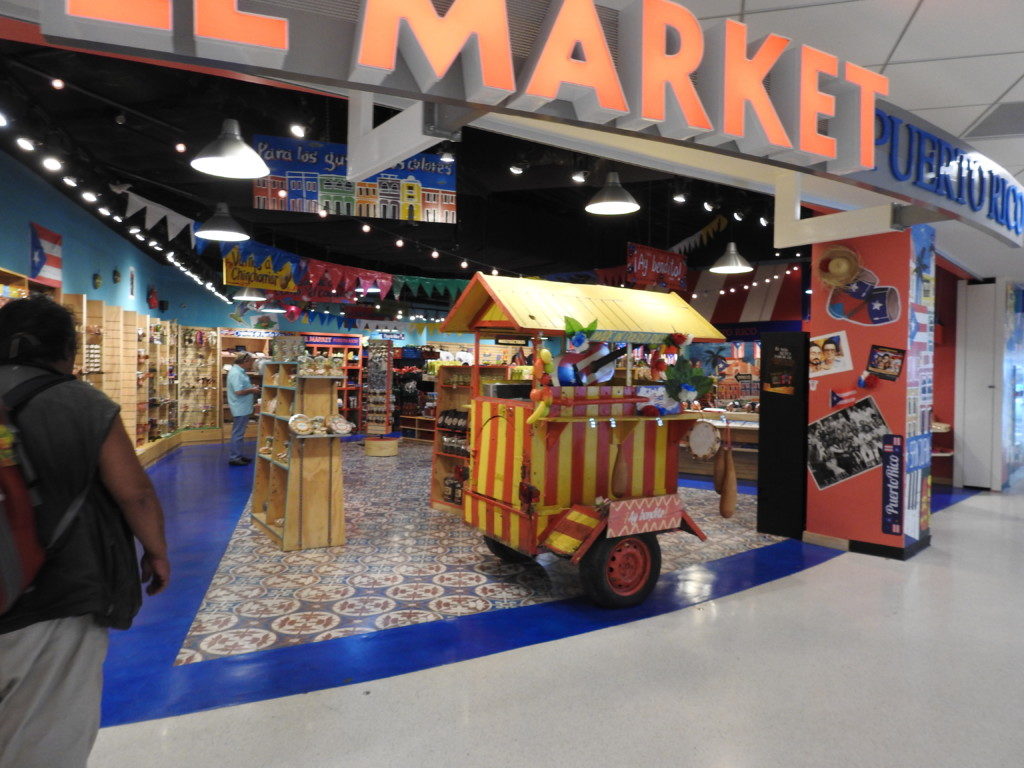 We are new to Southwest so a few observations that are probably nothing new to those who fly them often.
 Do online check-in at exactly T-24.  Since these were award tickets booked with transferred Ultimate Rewards points, we each had our own record locator.  I had my ticket open in Firefox and hubby's ticket in Chrome and was refreshing from 3 minutes beforehand until it allowed us to check in and get boarding positions.  We got A46 & A48, not bad for beginners!
 Despite all this manoeuvering, there were at least 20+ wheelchairs queued up for preboarding.  A few regular pax tried to sneak ahead of us in the A line claiming not to understand (in Spanish) but I had enough Spanish skills to point them to where they were supposed to be and make it clear I wasn't going to allow line cutters.
 When we got on board, the first section of the plane was completely filled with the preboarded wheelchair pax, their companions and then the people ahead of us in line.  Despite all this, we could have had exit row except the FA wasn't happy with my husband's command of the English language (his first language is Maori) and chased us off.  We got aisles across from each other a few rows behind.  The flight was full.
 I don't know what they put in the water on Southwest but miraculously, there were only about 5 or 6 wheelchairs waiting for the disembarking pax to clear so they could disembark their assigned pax.
Here's the gate area at SJU for Southwest.  We were there fairly early.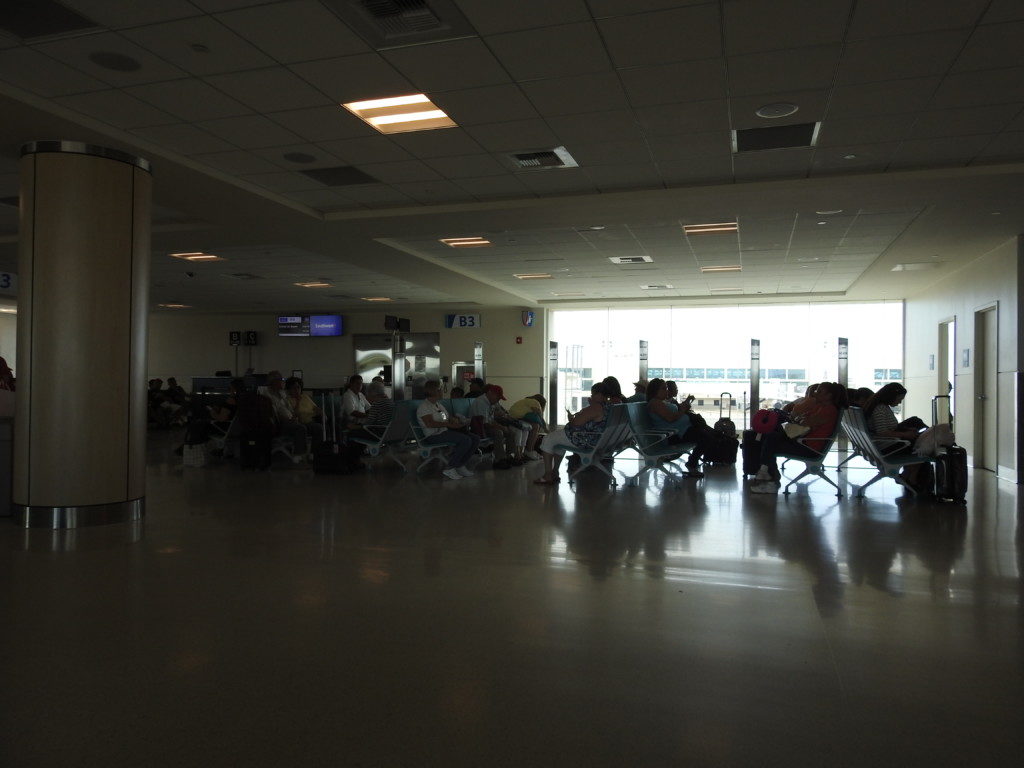 Anyway, we live in Australia and not likely to fly Southwest again so I am not going to dwell on it, but I wouldn't have chosen this airline in the first place if there had been award seats available on AA or UA (there weren't) so we did the best we could.
Well that wraps up the epic adventure to Ecuador, Colombia & the Caribbean.  In the end, we saw some truly amazing birds.  Many at a distance, but still they were there flying freely in all their glory!