The Scarlet-fronted Parakeet (Psittacara wagleri), also known as the Scarlet-fronted Conure or Wagler's Conure, is a long-tailed South American species of parrot.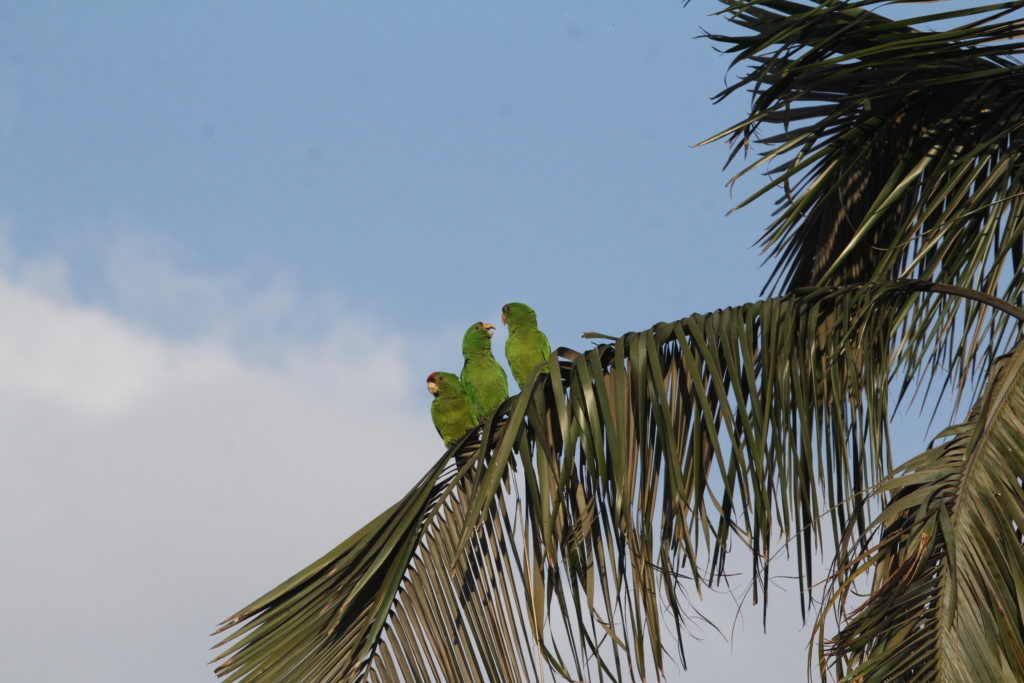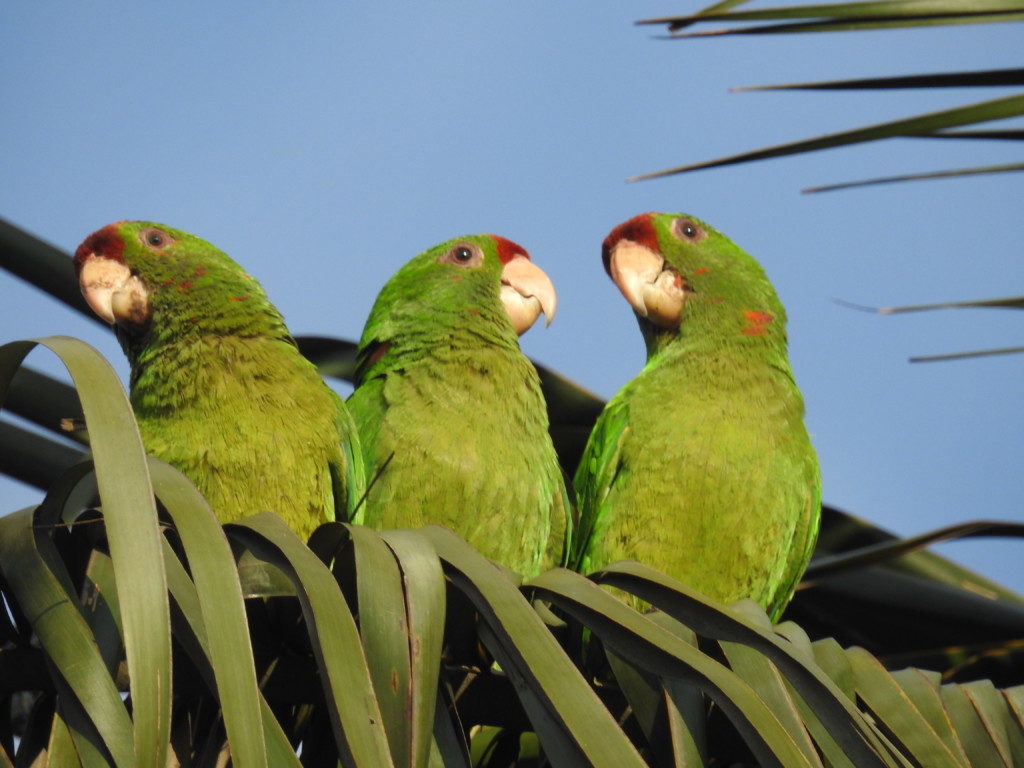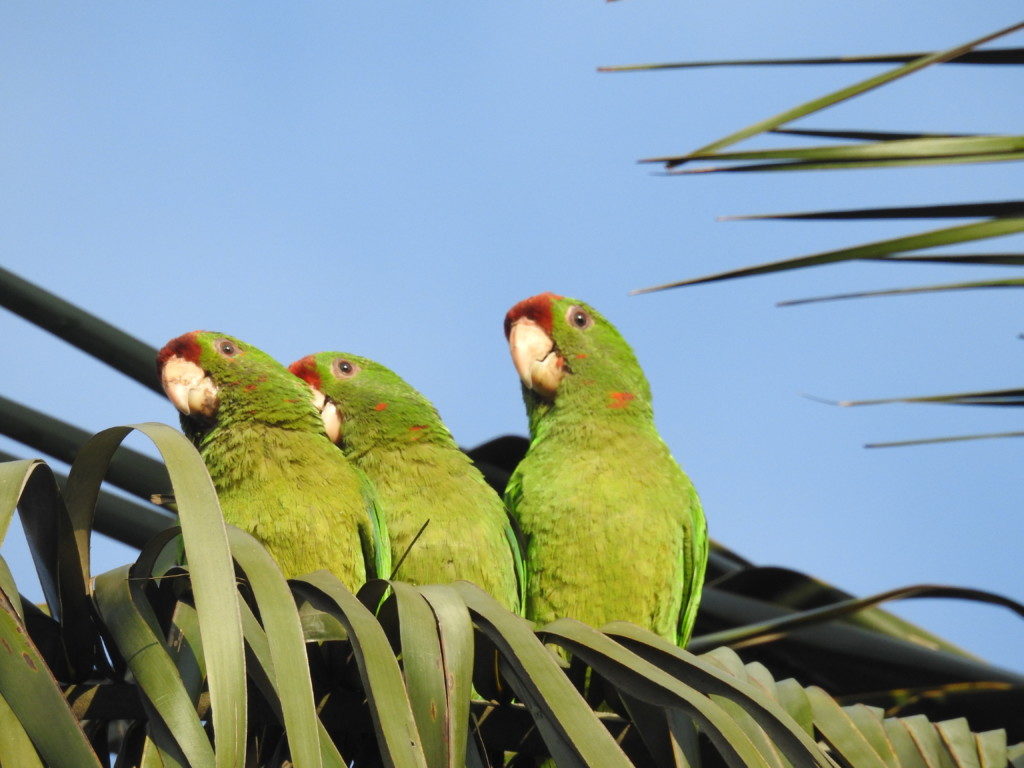 They are found in Colombia & Venezuela.  I saw the "3 Amigos" pictured above at the El Dorado Reserve in Colombia.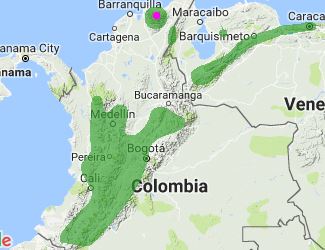 LEARN MORE ABOUT SCARLET-FRONTED PARAKEETS
VIDEOS
This little guy didn't know he was being scoped as he groomed himself.
These youngsters are enjoying a meal.