The Yellow-eared Parrot (Ognorhynchus icterotis), is an endangered parrot of tropical America. It is found in the western Andes in Colombia and (perhaps only formerly) Ecuador and is closely associated to the wax palm Ceroxylon sp. which is itself endangered.
The foggy weather messed up my photos so I have added the Wikipedia shot so you can see the gorgeous colours of this beauty.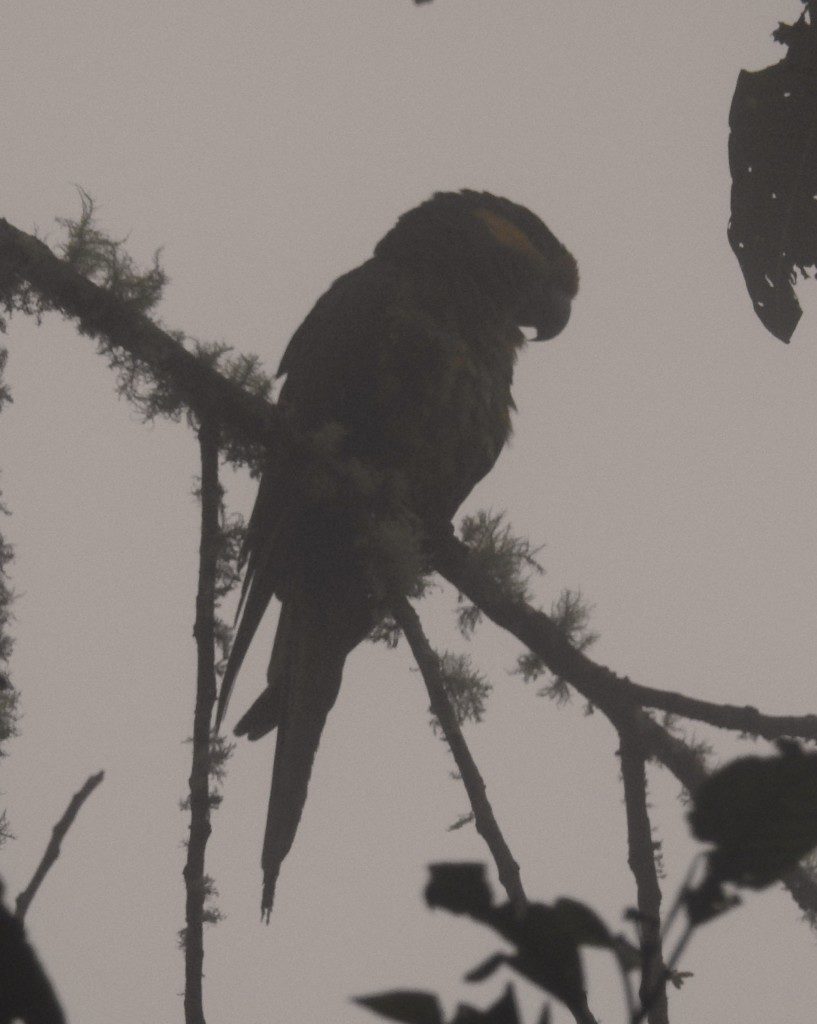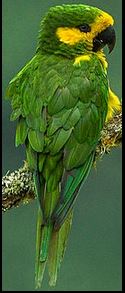 They are the symbol of conservation in Colombia and there is a reserve to protect them near Jardin, Antioquia.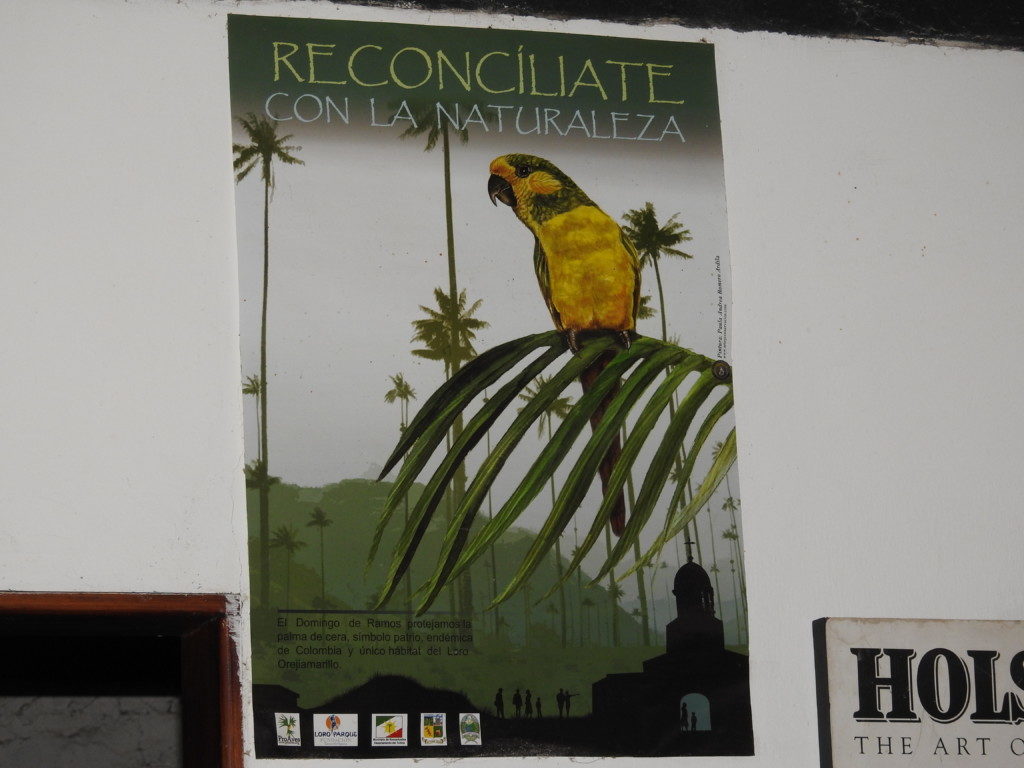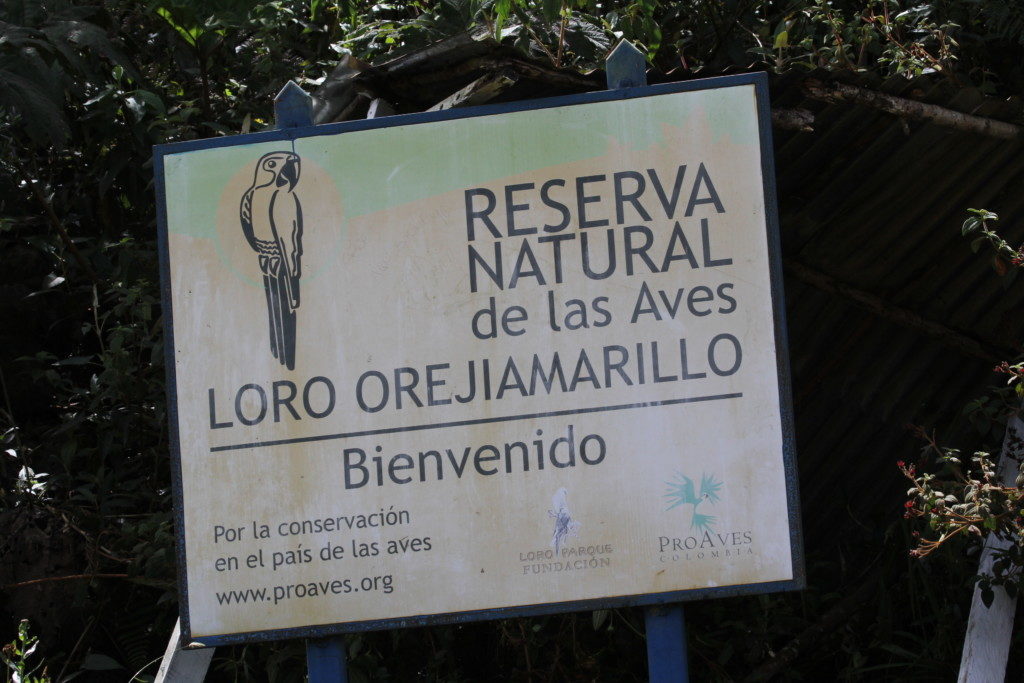 Although they once had a larger range according to Birdlife's map, nowadays they have a very limited area at Ventanas near Jardin, Colombia.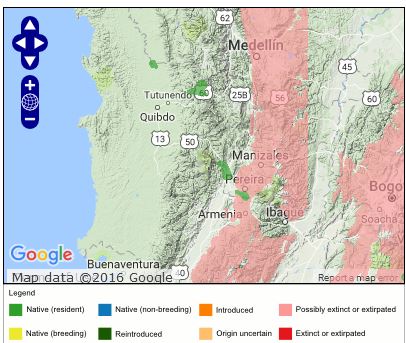 LEARN MORE ABOUT YELLOW-EARED PARROTS
VIDEOS
Peter Odekerken, a top Australian photographer was more fortunate (sunny weather + superb photography skills) than I was in getting very detailed footage of these amazing birds.  He made a really interesting mini-doco.
Hungry much?
And another mini-doco!