The Orange-winged Amazon (Amazona amazonica), also known locally as Orange-winged Parrot, Curica and Loro Guaro, is a large amazon parrot. Its habitat is forest and semi-open country.  I took these photos in Nariva Swamp.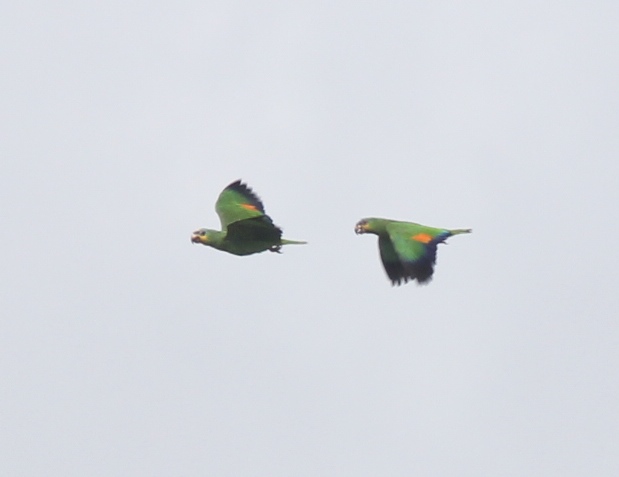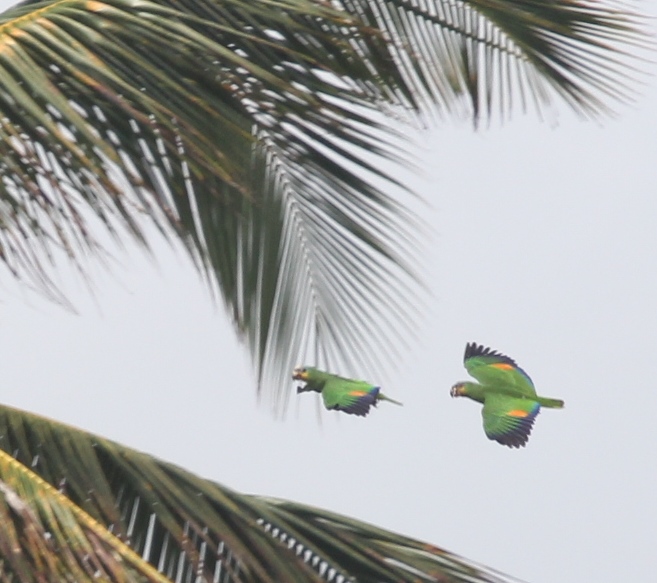 They have a huge range from Colombia, Trinidad and Tobago south to Peru, Bolivia and central Brazil.  I have seen them in the Pantanal, on Parrot Island near Belem and Nariva Swamp in Trinidad.
LEARN MORE ABOUT ORANGE-WINGED PARROTS
VIDEOS
I had to wade through a lot of pet bird videos to find these wild birds!