The Red-necked Amazon (Amazona arausiaca), also known as the Red-necked Parrot, Dominican Blue-faced Amazon, lesser Dominican Amazon, and Jaco Parrot, is an amazon parrot endemic to Dominica.  I was really lucky to get these shots at the Syndicate.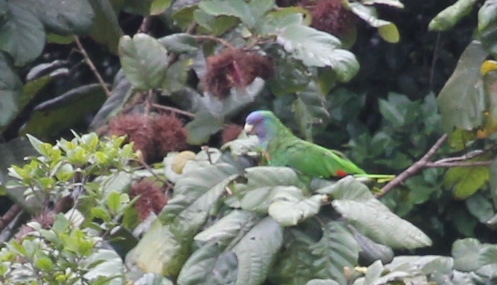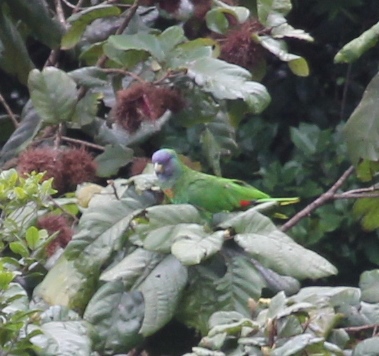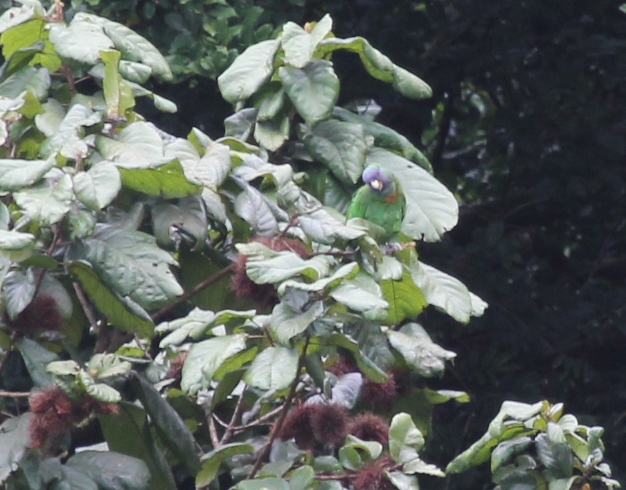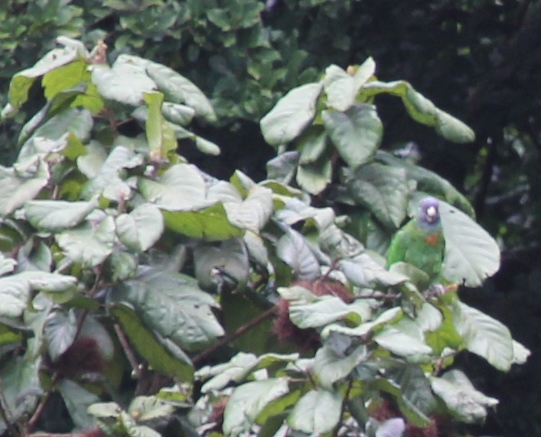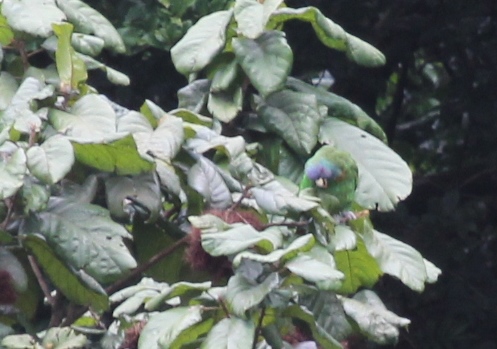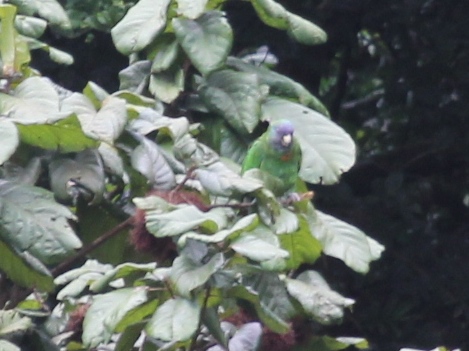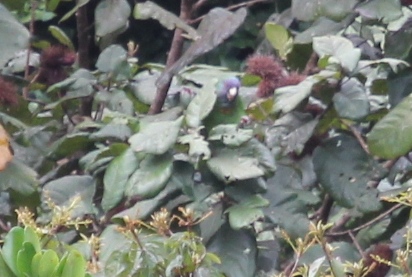 They are easiest to see in the Morne Diablotins (Syndicate) and the island overall.  They are much easier to find than the Imperial Amazon.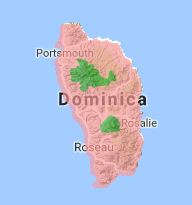 LEARN MORE ABOUT RED-NECKED PARROTS
VIDEOS
This is how they look from the parrot lookout.
And sometimes they come a bit closer as these lucky people found.  You can see how well they camoflage against the leaves – which is good as it protects them from predators.