The Rusty-faced Parrot (Hapalopsittaca amazonina) is found in subtropical or tropical moist montane forests and subtropical or tropical high-altitude shrubland.  I didn't get a shot and there is only a drawing on Wikipedia so this shot of a drawing I got at Rio Blanco will have to do.  There are better photos in the "Learning More" section below and video clips.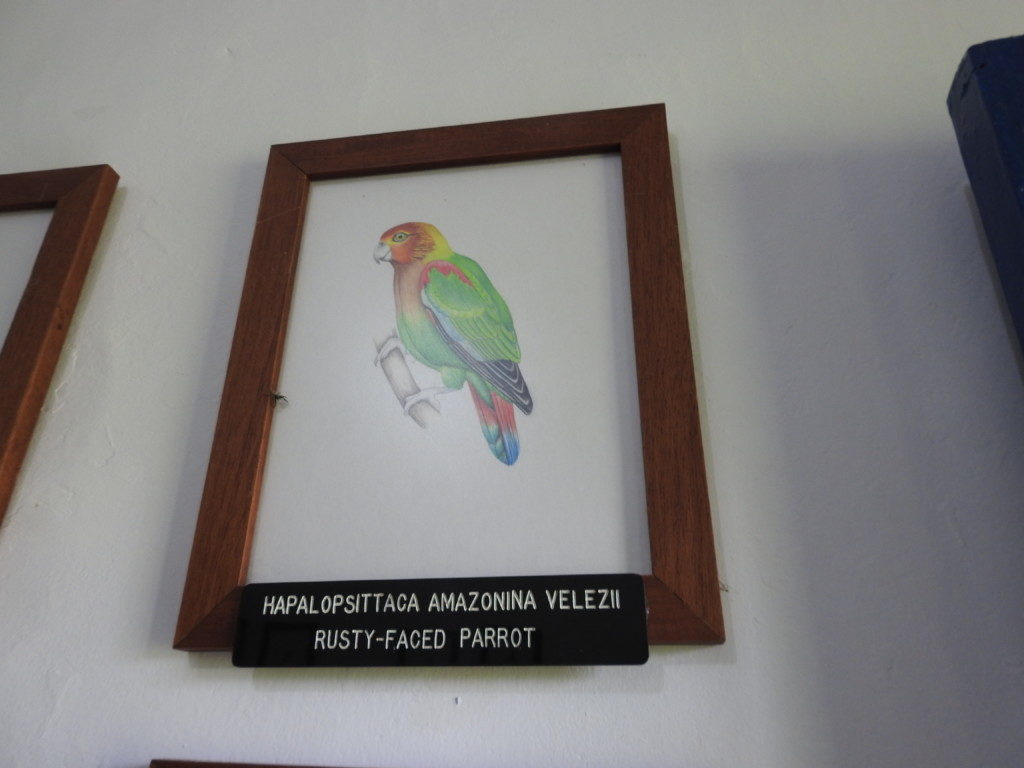 They are mostly found in the mountainous areas of Colombia with a small population in western Venezuela.  This is not an easy bird to get.  I caught a glimpse of a pair in flight on the road leaving Manizales going towards the Nevado del Ruiz.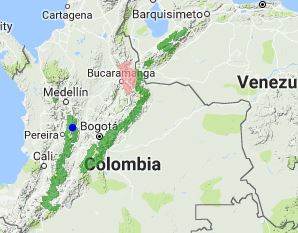 LEARNING MORE ABOUT RUSTY-FACED PARROTS
VIDEOS
The only video clips I could find on YouTube were taken by one of Colombia's top birding guides – Oswaldo Cortes.  I wish I could have hired him as a guide, especially when I see how cute this parrot is up close!