The Flame-winged Parakeet (Pyrrhura calliptera), also known as the Brown-breasted Parakeet, is a species of parrot in the family Psittacidae.I was unable to get a photo and all Wikipedia has is a drawing.  However there are some good photos on the "Learn More" links below.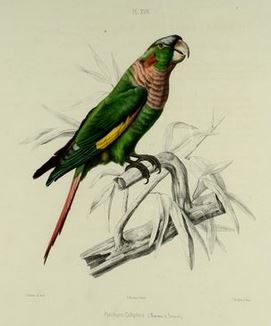 They are endemic to Colombia and found in forest edge and shrub at altitudes of 1700–3400 m.  The best places to see them are Chingaza & Bioandina areas near Bogota.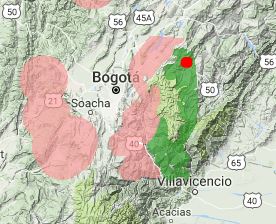 LEARN MORE ABOUT BROWN-BREASTED PARAKEETS
VIDEOS
All uploaded to YouTube by Oswaldo Cortes, proving that he is the birding guide of choice when looking for this elusive little bird!