The Saint Vincent Amazon (Amazona guildingii) also known as Saint Vincent Parrot, is a large, approximately 40 cm long, multi-colored amazon parrot with a yellowish white, blue and green head, greenish-bronze upperparts plumage, and violet blue-green wings.
This bird is from the St Vincent Botanical Gardens breeding centre.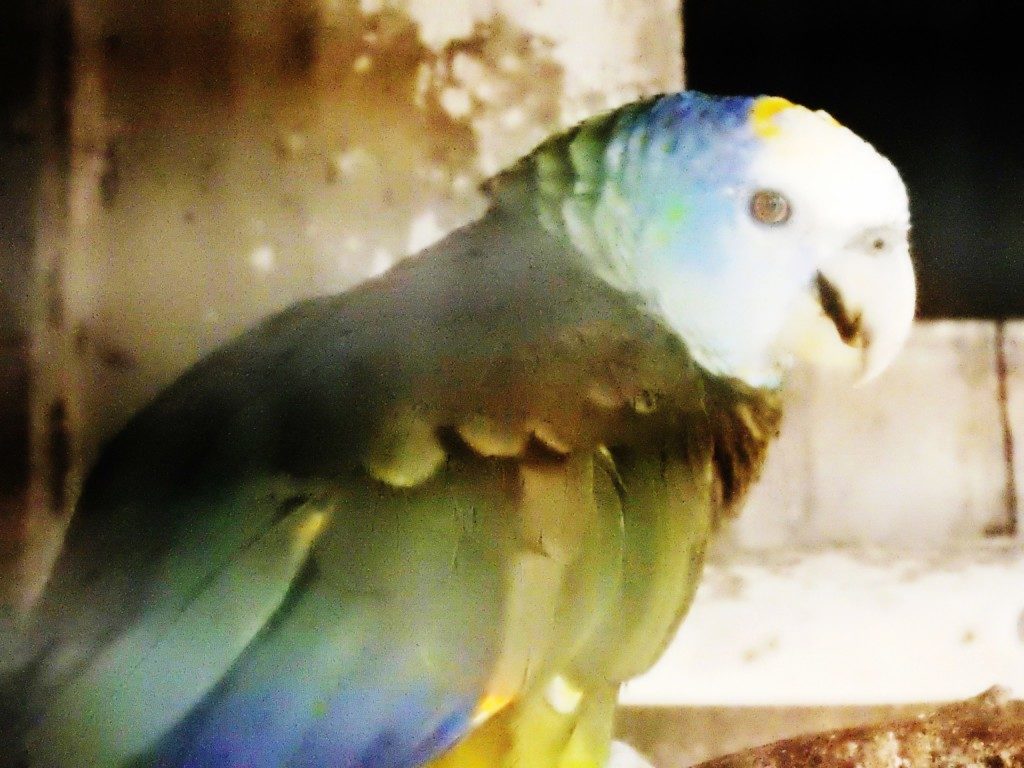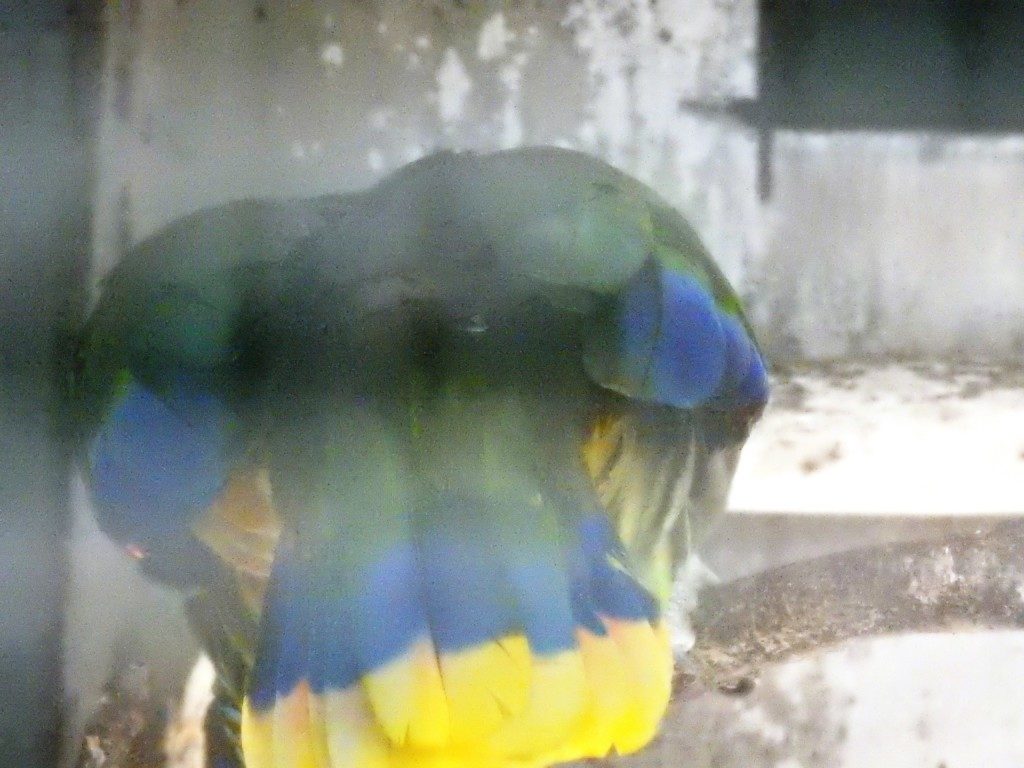 Artistic rendition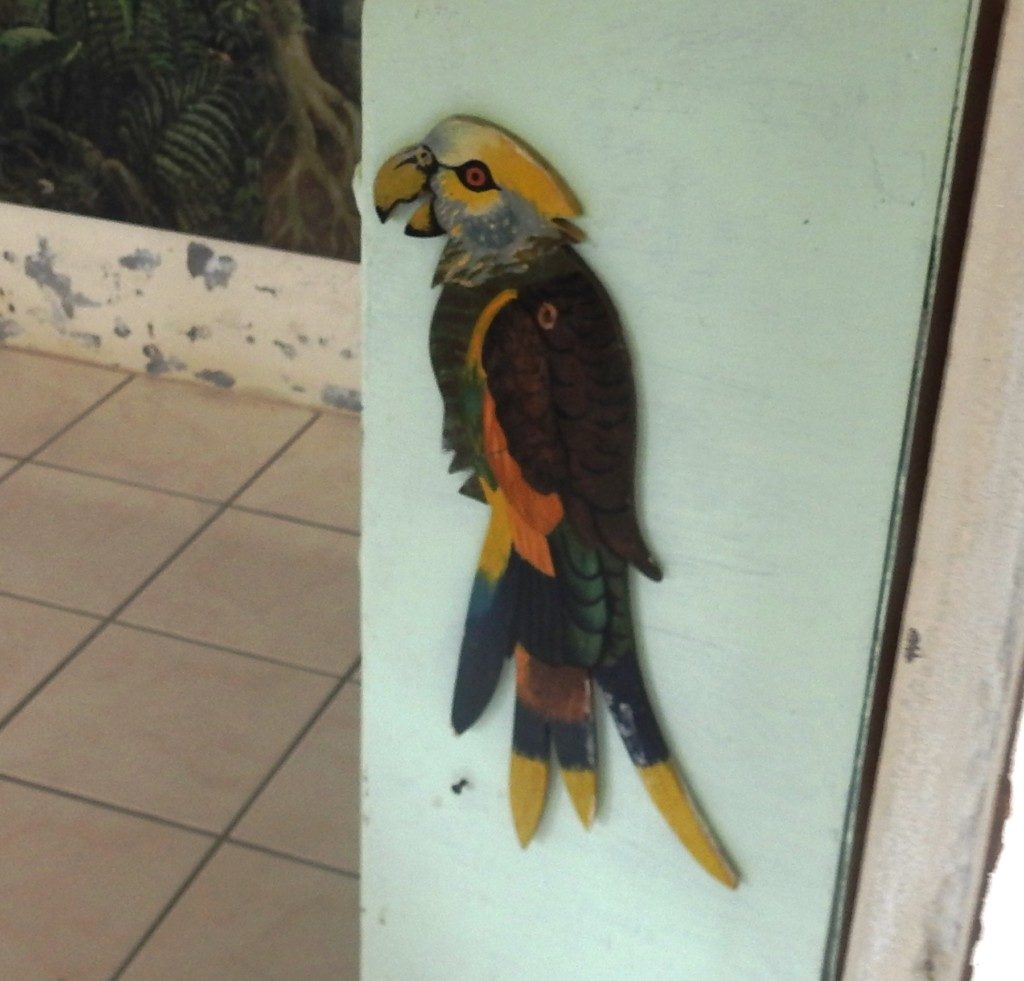 And if you are at the Parrot Lookout, this is what they look like!  Snap fast!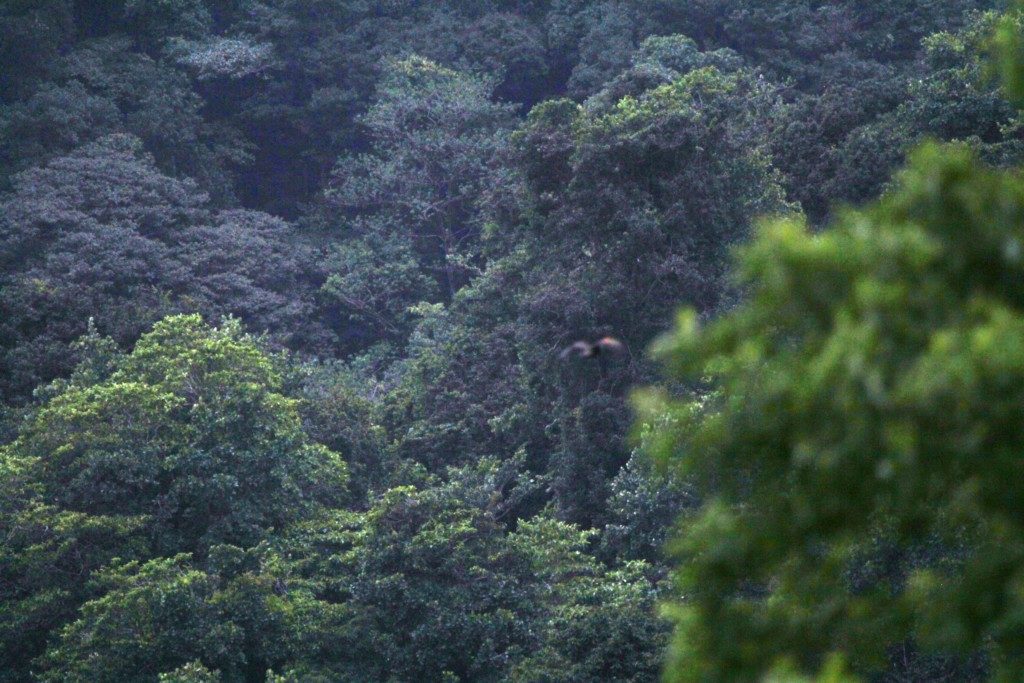 The Saint Vincent Amazon is endemic to the heavily forested mountains of the Caribbean island of Saint Vincent.  Most birders find them (with patience) at the Vermont Trail Parrot Lookout.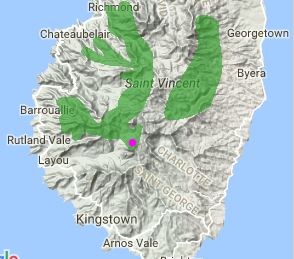 LEARN MORE ABOUT ST VINCENT AMAZON PARROTS
VIDEOS
No one seems to have filmed them in the wild but there are a couple clips from the breeding centre.