The Imperial Amazon Parrot (Amazona imperialis), is locally known as the Sisserou,and found only on the Caribbean island of Dominica.  I only caught a glimpse of one and was unable to get a photo so here's what Wikipedia has – a captive bird and a drawing.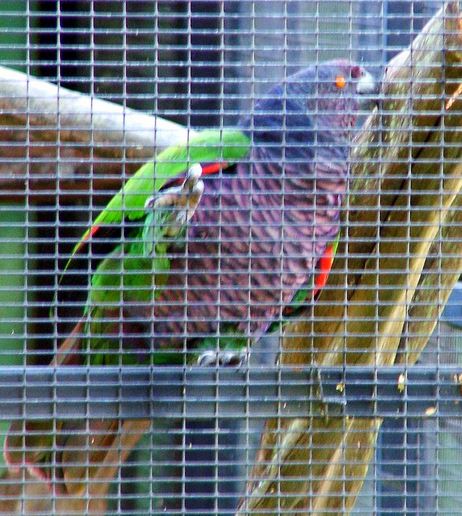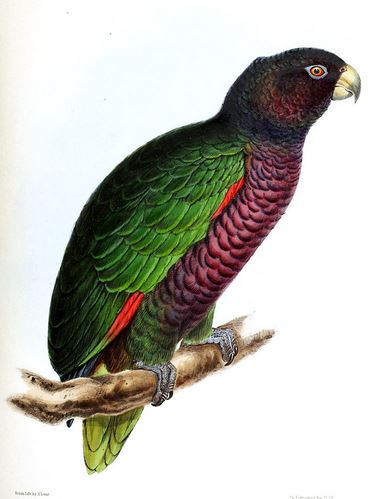 The Sisserou is proudly featured on the flag of Dominica.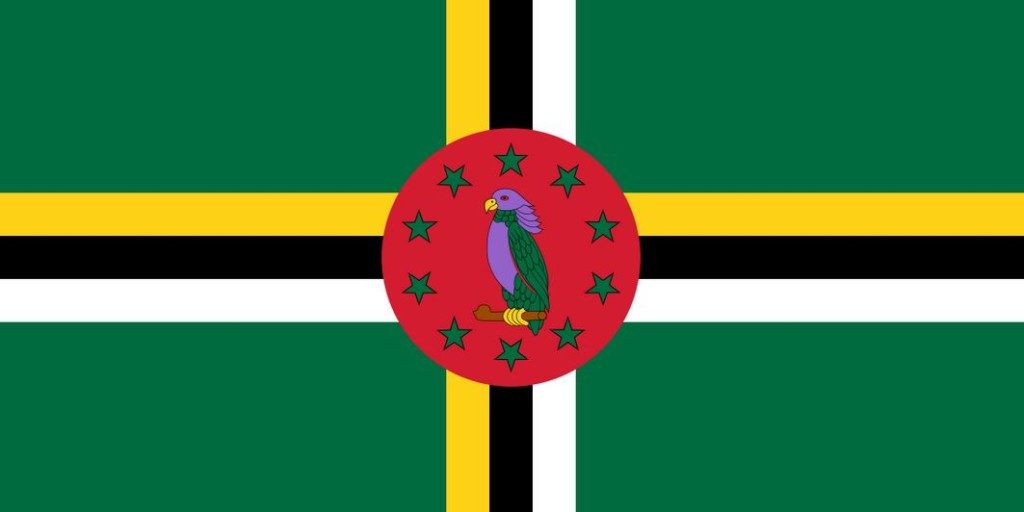 They have a very small range in the Morne Diablotins (Syndicate) and the Morne Trois Pitons National Parks.  I got my best view through Dr Birdy's scope at Syndicate.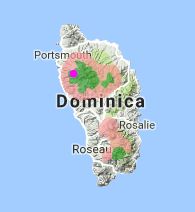 LEARN MORE ABOUT IMPERIAL AMAZON PARROTS
VIDEOS
We will have to be content with captive birds as no one seems to have filmed them in the wild and posted on Youtube.