The Crimson-breasted Shrike (Laniarius atrococcineus) or the Crimson-breasted Gonolek, ('gonolek' – supposedly imitative of its call), is a dramatically coloured southern African bird with black upper parts with a white flash on the wing, and bright scarlet underparts.
I don't know why this beauty was trying to hide from the camera!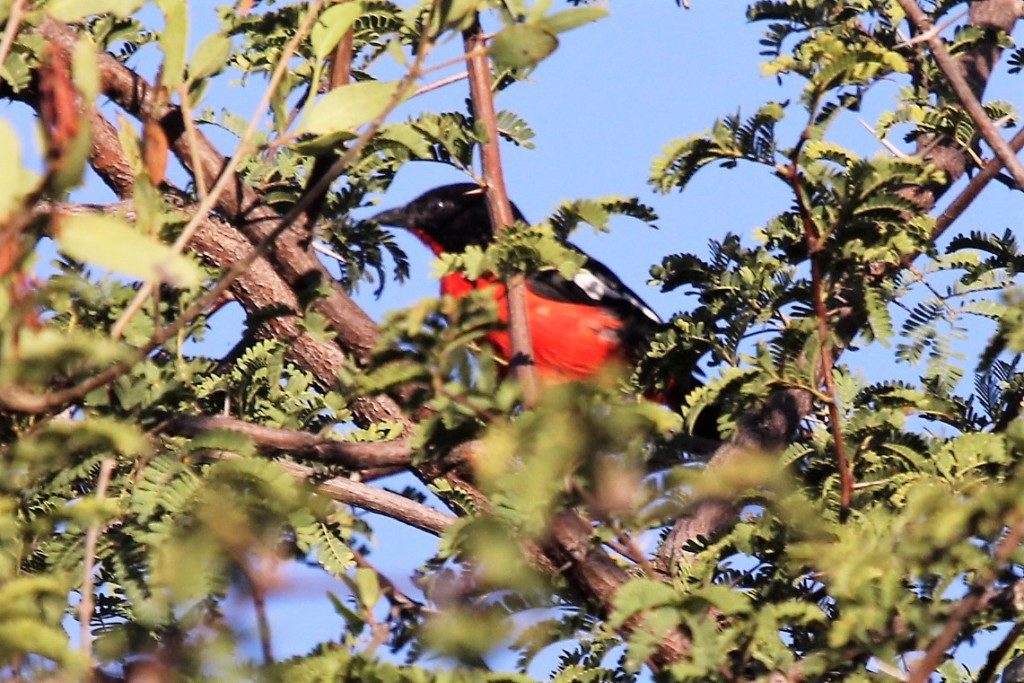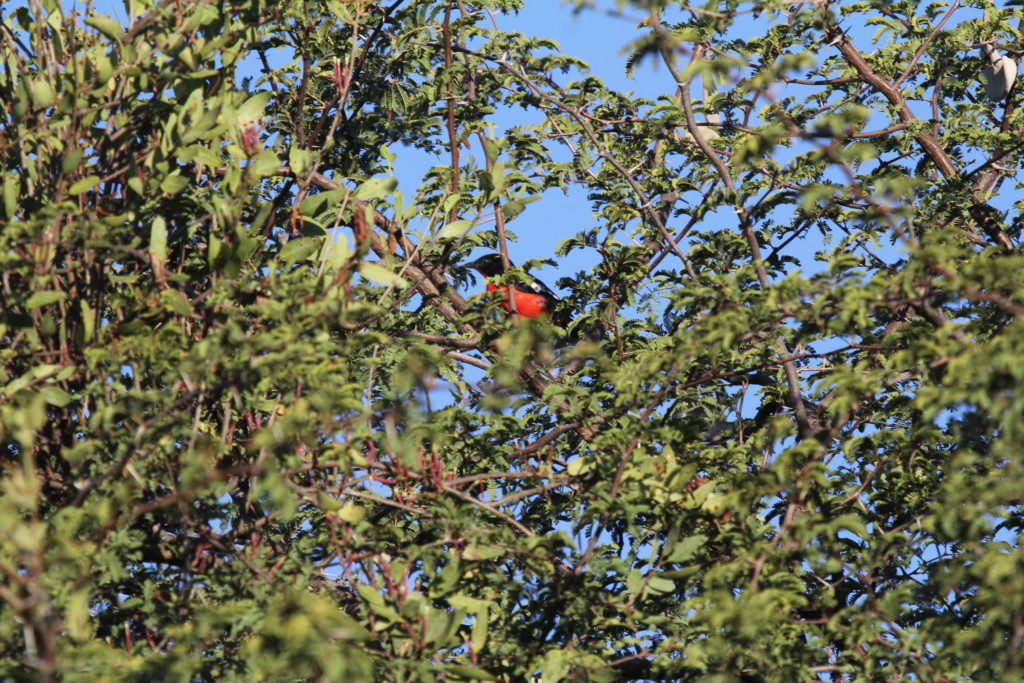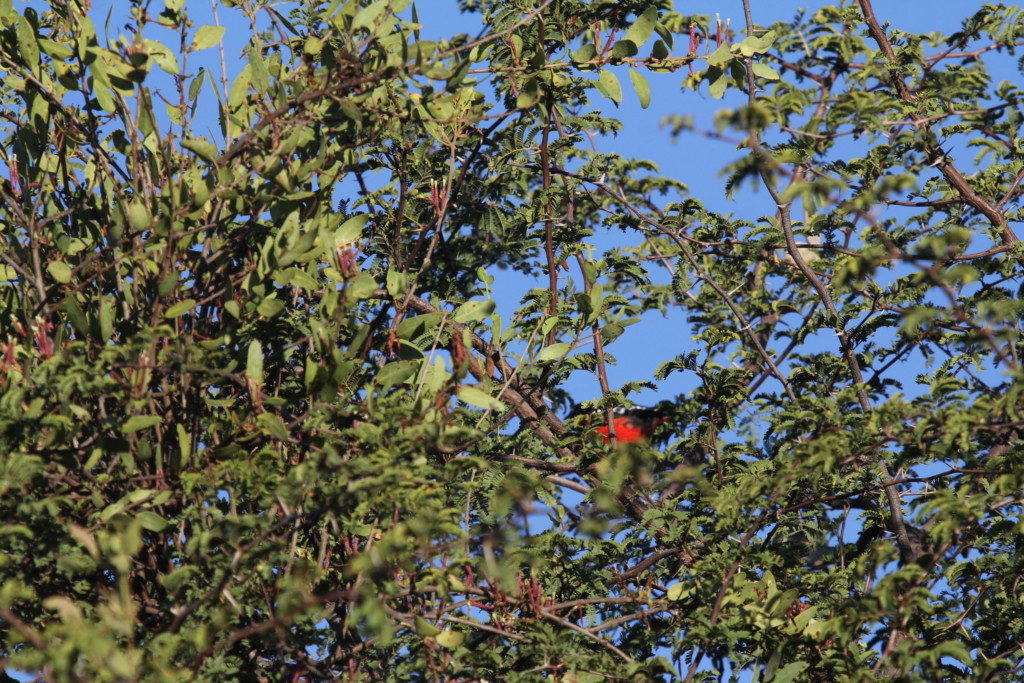 His Namibian cousin was not so shy!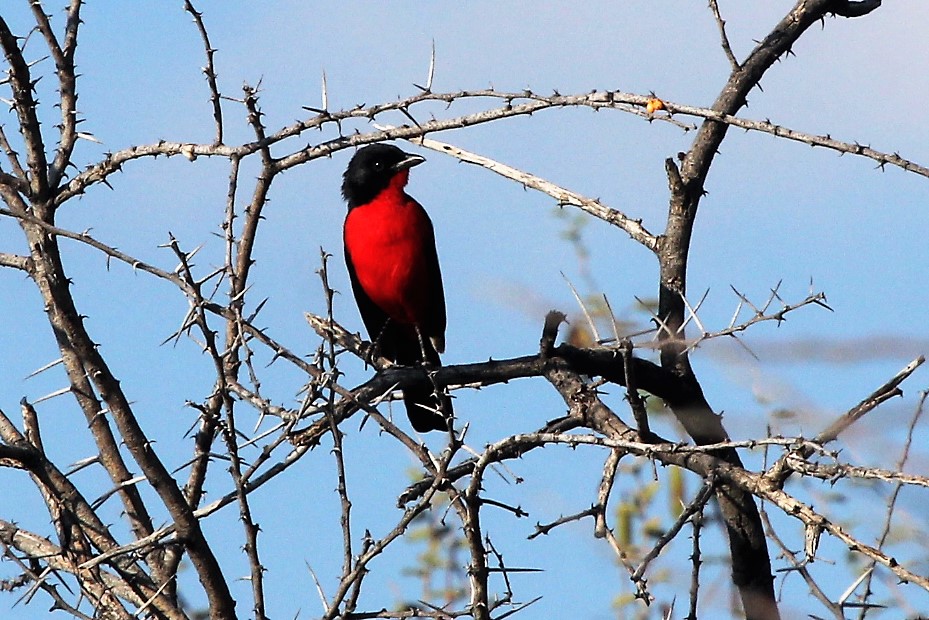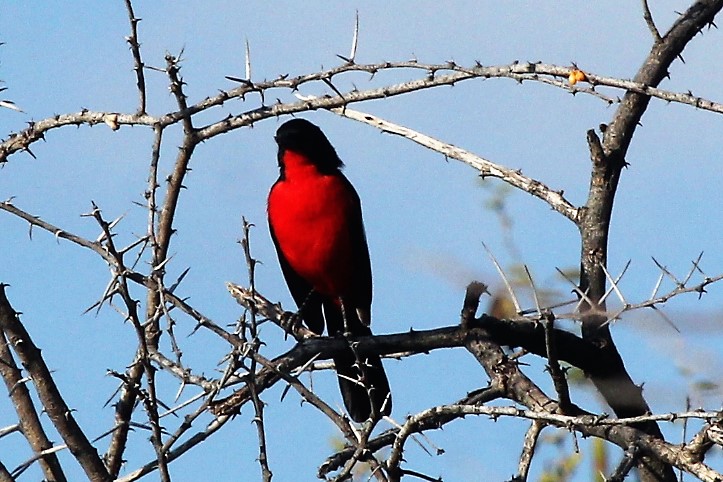 They have a large range within southern Africa but even with that bright crimson breast they can be hard to find!  My eagle-eyed guide, Chiinga found the Zambian one as we were leaving the Machile IBA in Zambia.  I found the Namibian one on my own, he did stand out!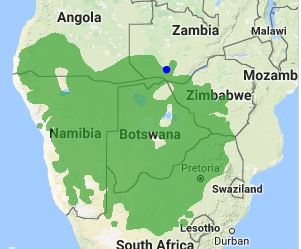 LEARN MORE ABOUT CRIMSON-BREASTED SHRIKES
VIDEOS
It seems these birds have to work hard for their meals.  A grasshopper proves to be easy prey.
If you want to eat a scorpion, you have to work much harder!