Traditionally Virgin Velocity has been running a 15% bonus promo every November and May and thankfully this year has been no exception!  I always plan my transfers to take place during a promo like this to maximize the value I get from my credit card and supermarket points.  The promo ends 30 November but I wouldn't cut it too close, I like to have all my transfers done at least 3 days ahead of time.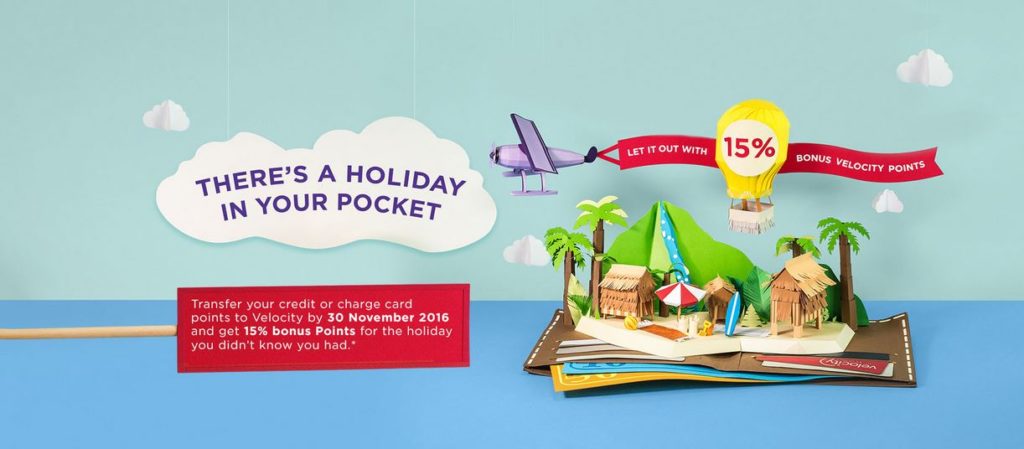 Please note that while NAB has Velocity branded credit cards they are not included in the promo.  This may give you an idea of which banks offer products to help you grow your Velocity point balance.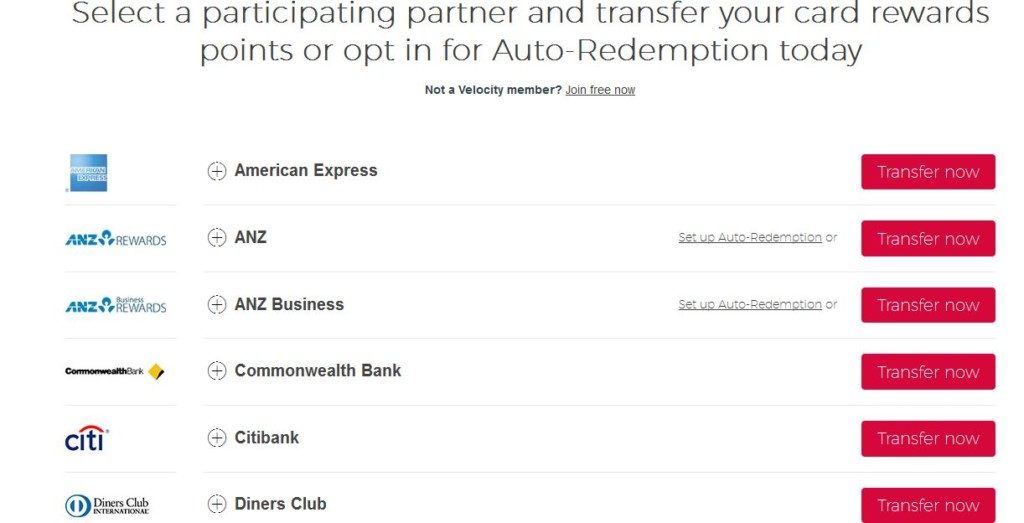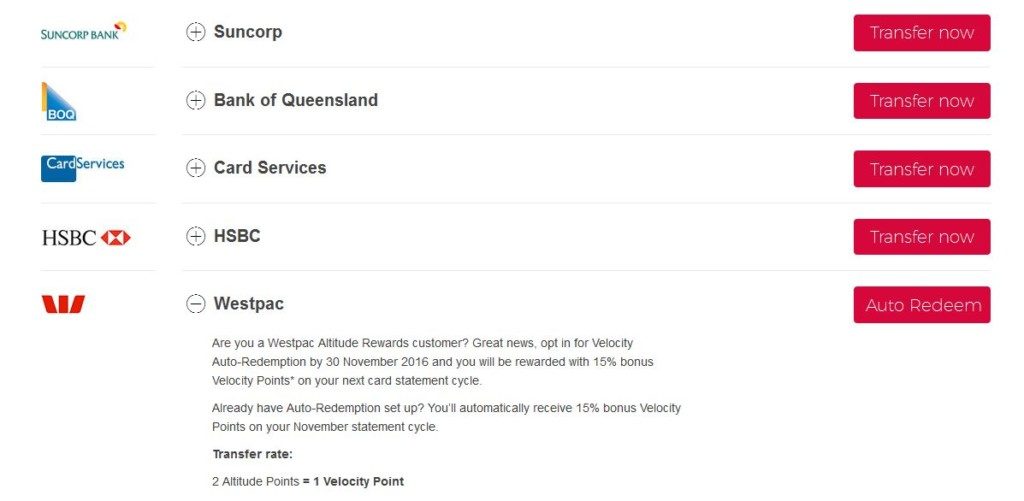 Velocity's latest partner – Flybuys is also part of the promo so you can really get great value for those Flybuys points that come with your weekly grocery shopping!