When you are visiting the Ecuadorian Amazon area including Yasuni National Park via Coca you will be in a very remote area so choosing the right eco-lodge is very important.  After I researched all the options, I decided on Napo Wildlife Center because of the birding opportunities and the fact that they own the land the parrot clay licks are located on.  I also like that the lodge is run by the local Anangu tribe so all the profits go back into the community.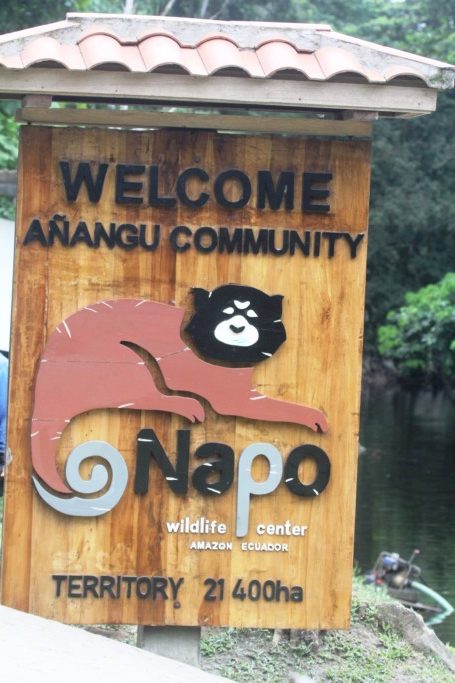 After the long journey down the river, it's very exciting to get your first glimpse of the lodge, it's spectacular!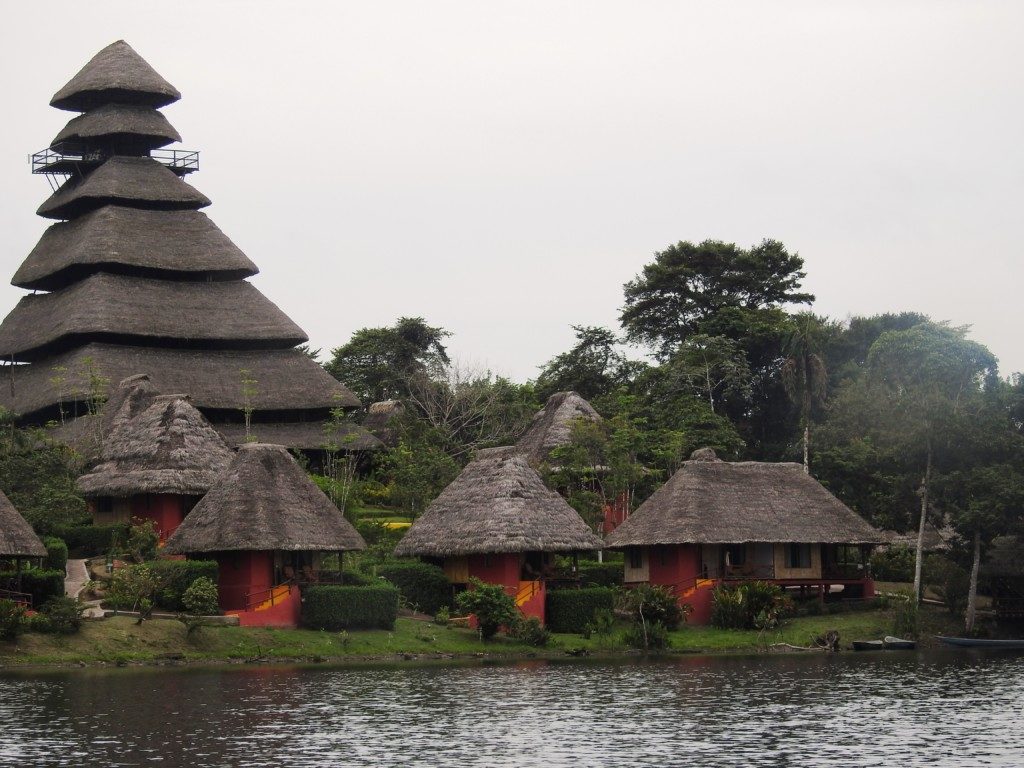 We were greeted with a cool towel & glass of juice by the friendly bartender.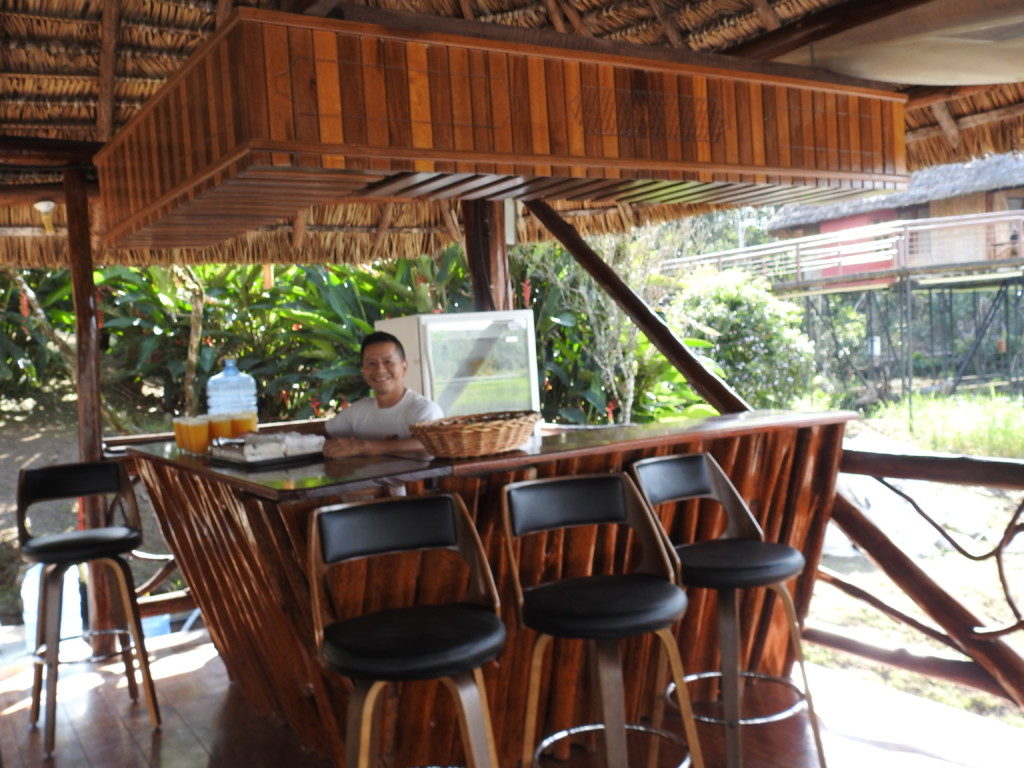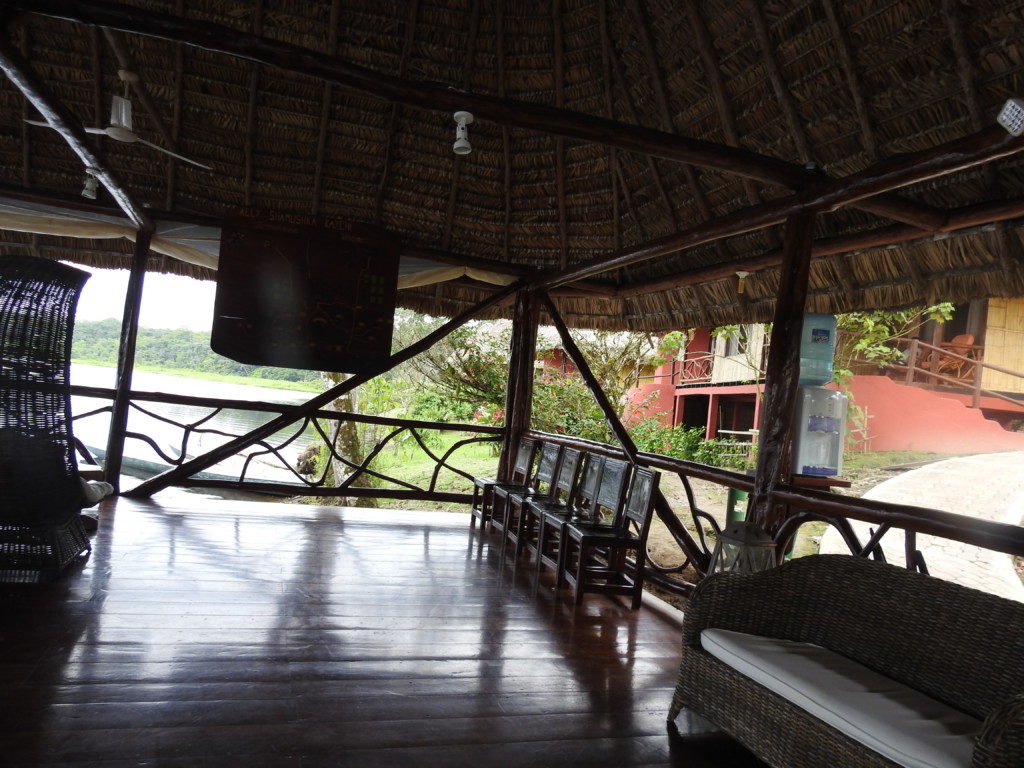 Then we walked upstairs to the main lodge and were given an orientation to the property.
Pro Tip:  Buy the booklet "Birds & Common Mammals of Napo Wildlife Center" right away.  I would even ask the guide on the boat to set one aside for you.  They tend to sell out.  I didn't realize this so I didn't put up a fight when one man from our boat grabbed the booklet shown as an example and I almost didn't get one but luckily a new supply came a few days later.  It's an excellent little book for $20 with pics of all the birds to help you identify all the photos you will take.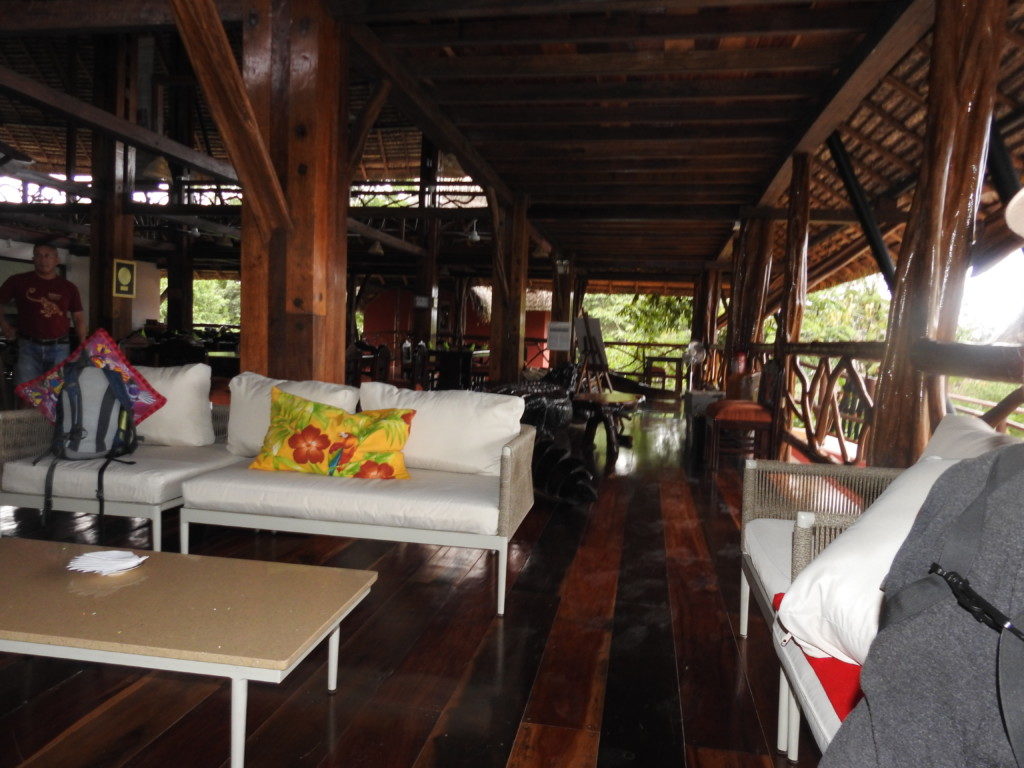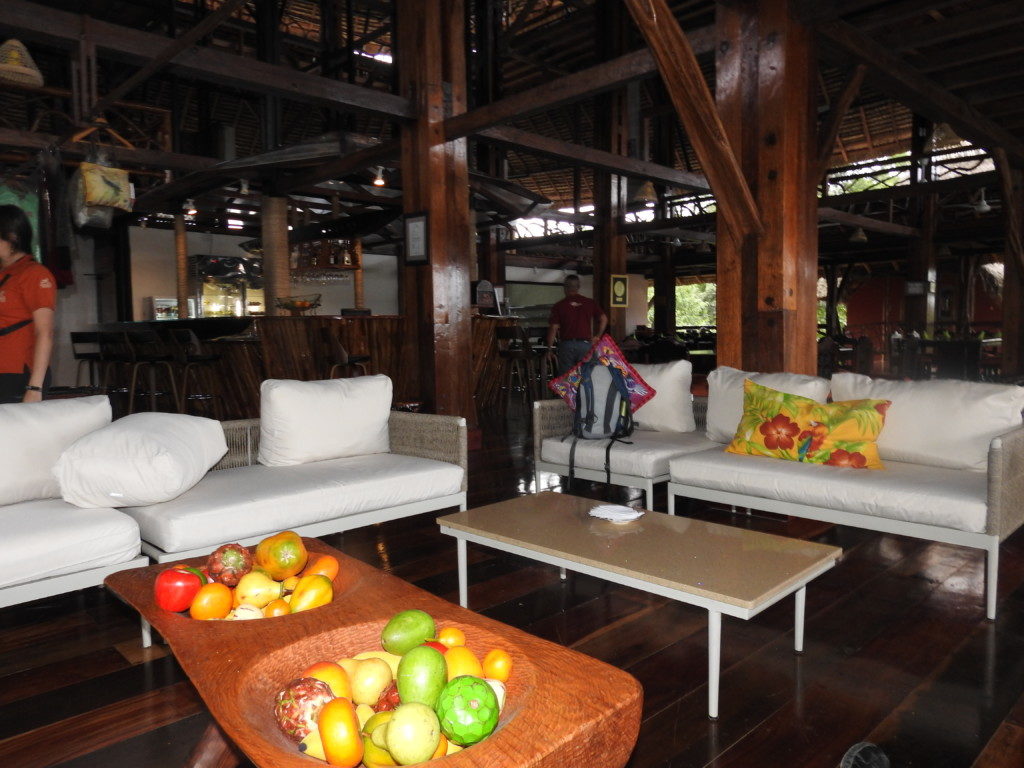 Delicious welcome drinks and snacks!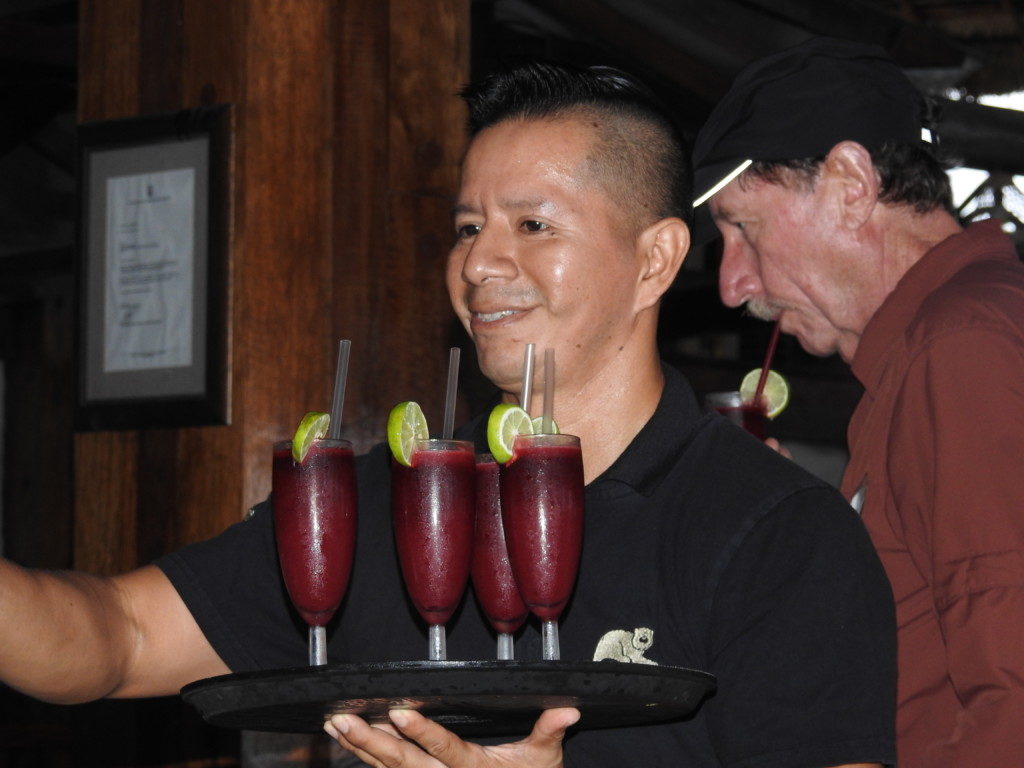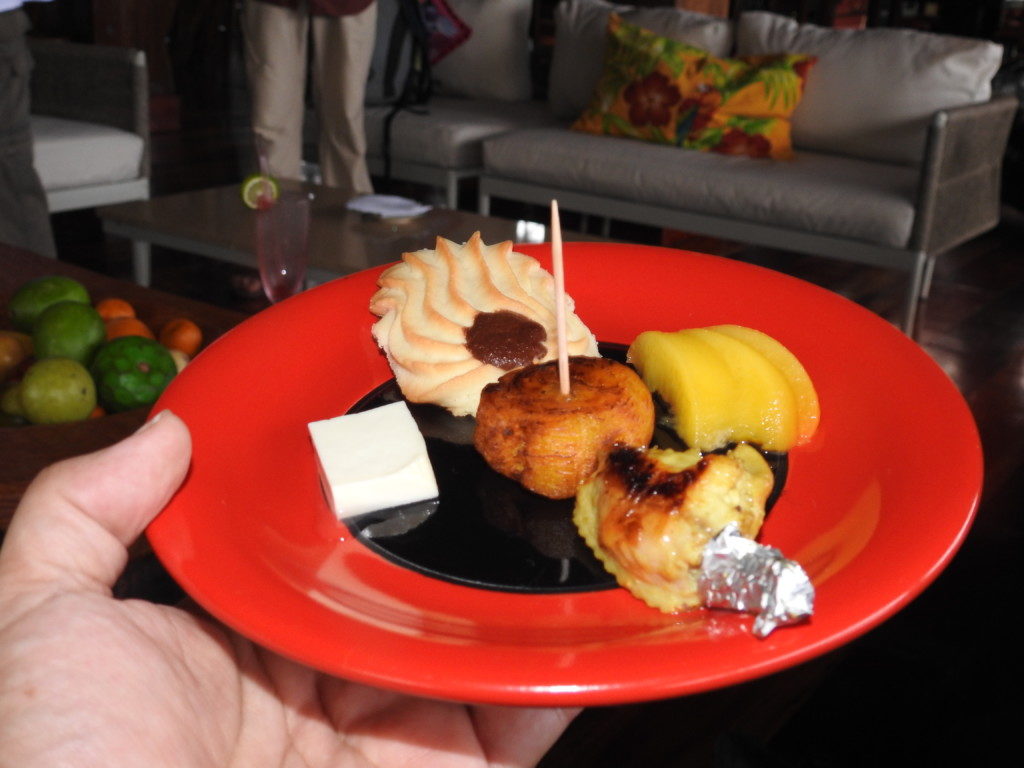 Our cabin was fairly close to the main lodge.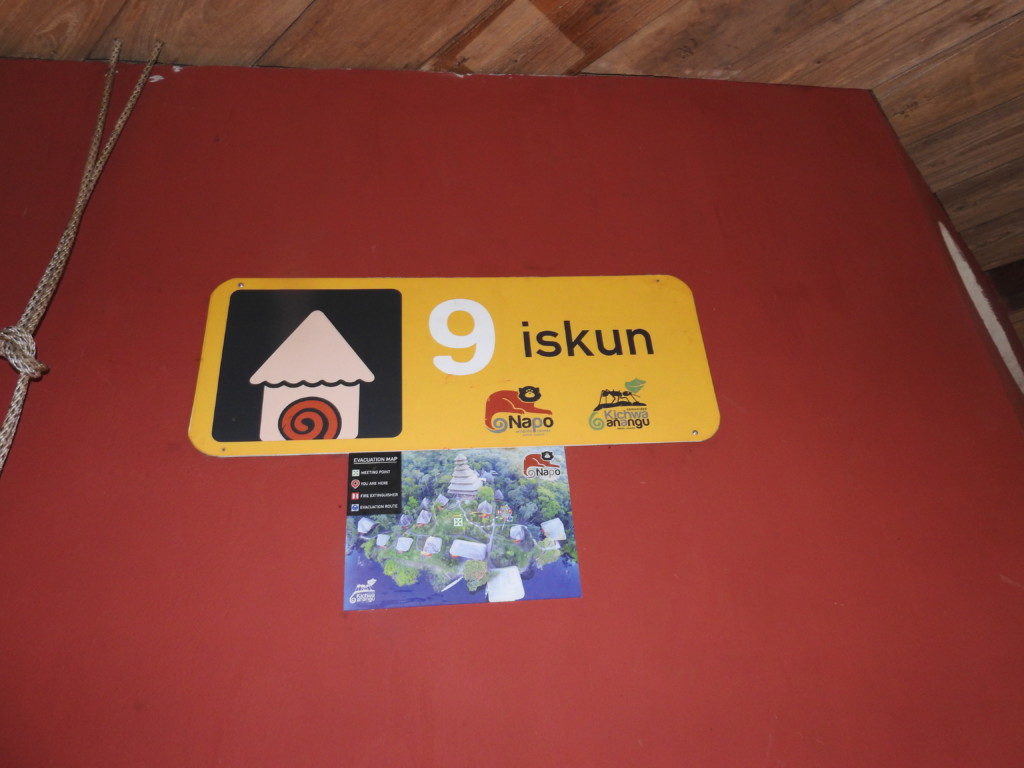 It's a gorgeous little cabin with beautiful furnishings!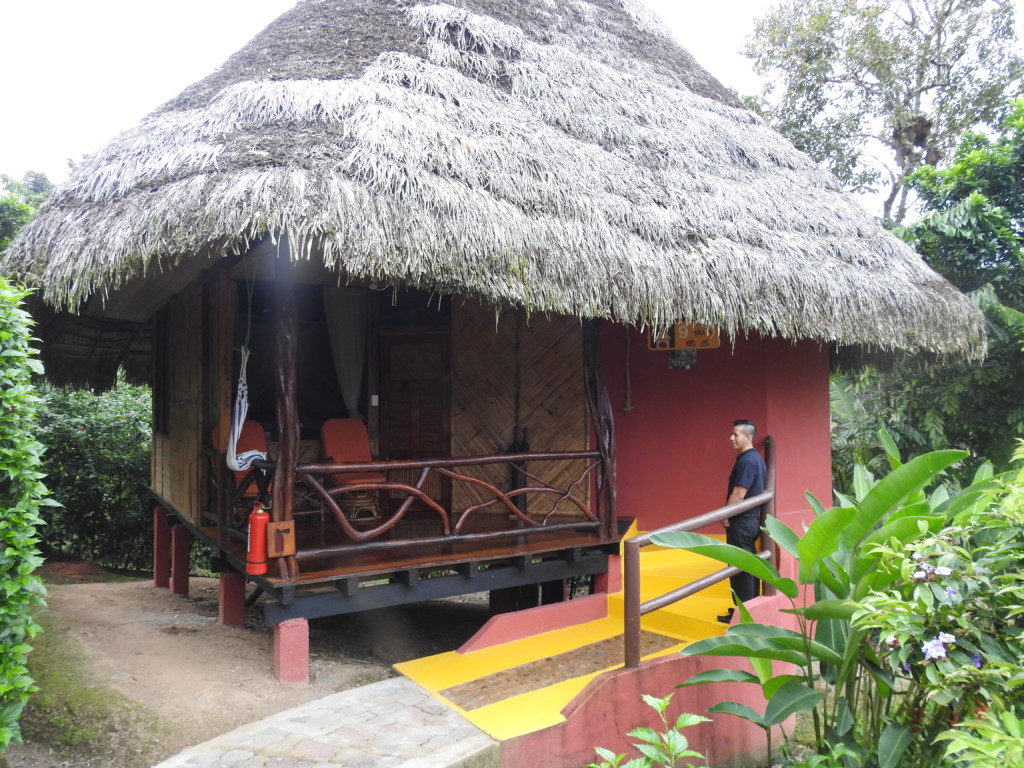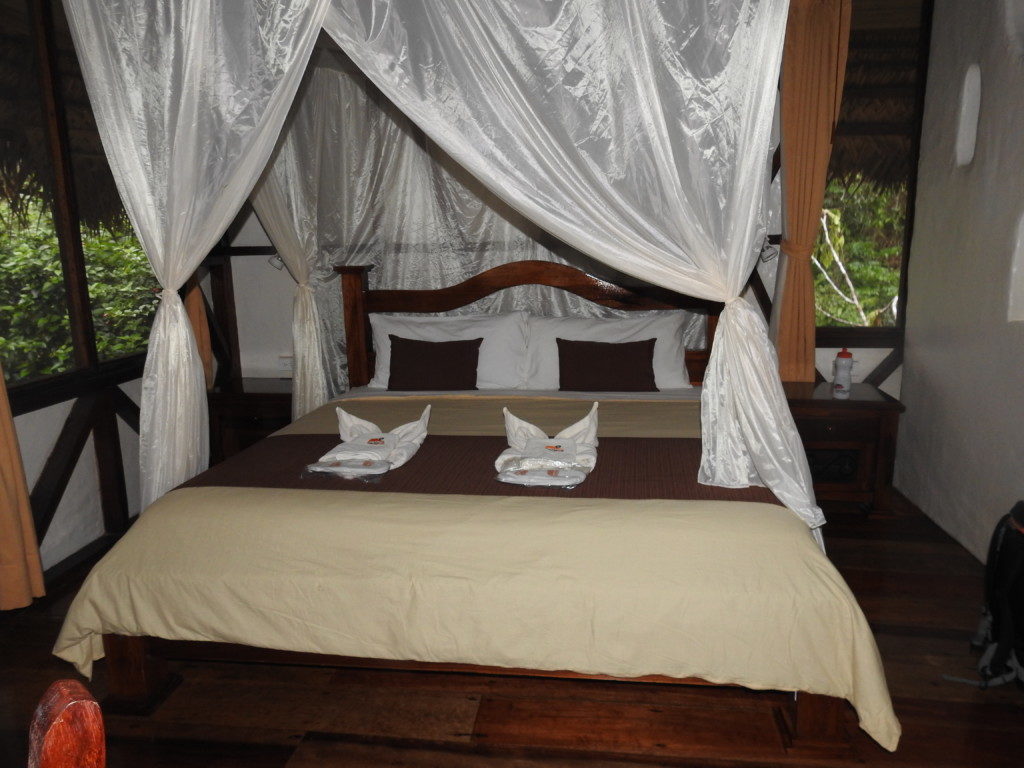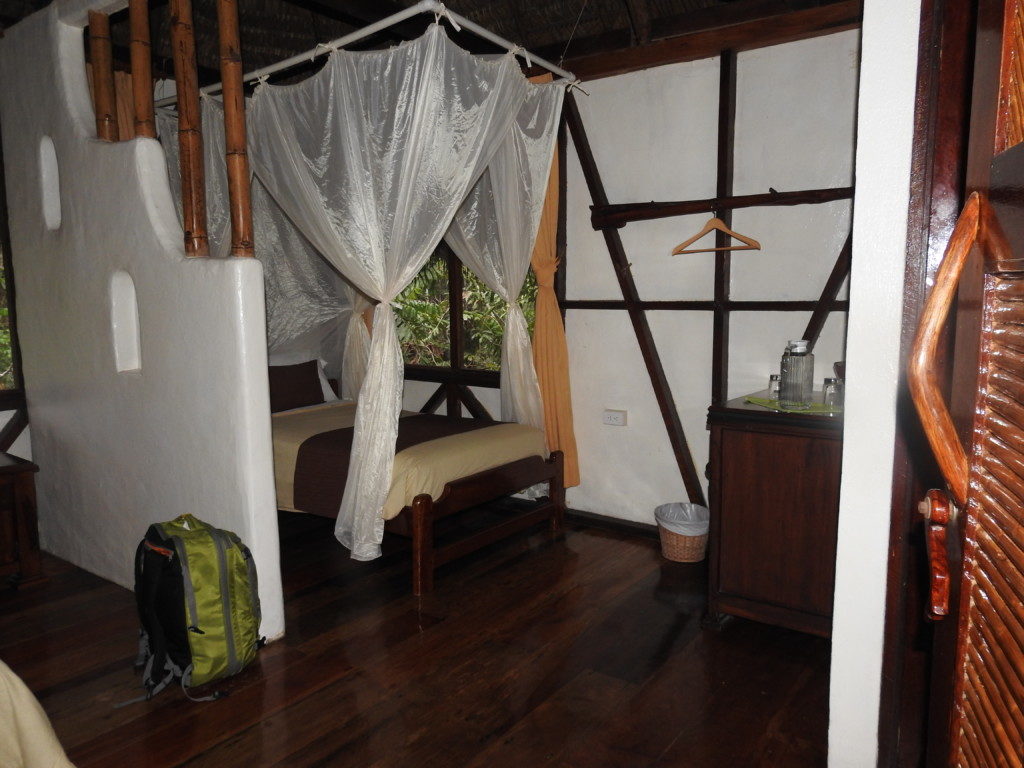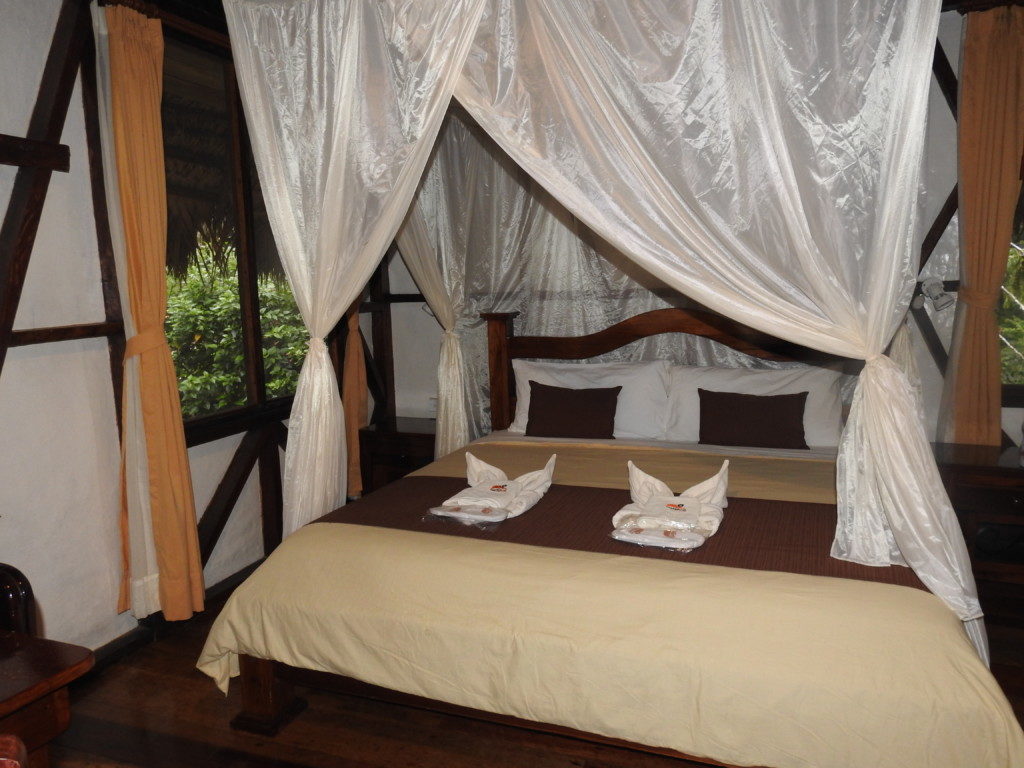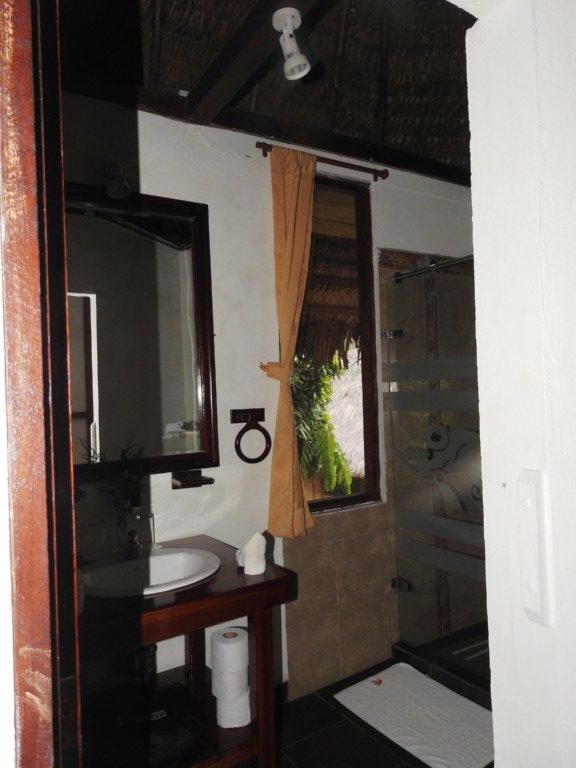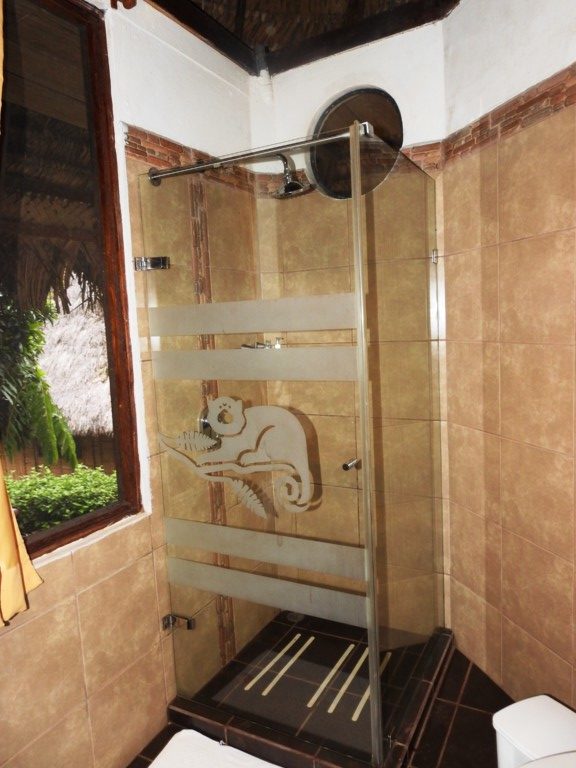 We had a nice deck overlooking the garden down to the river.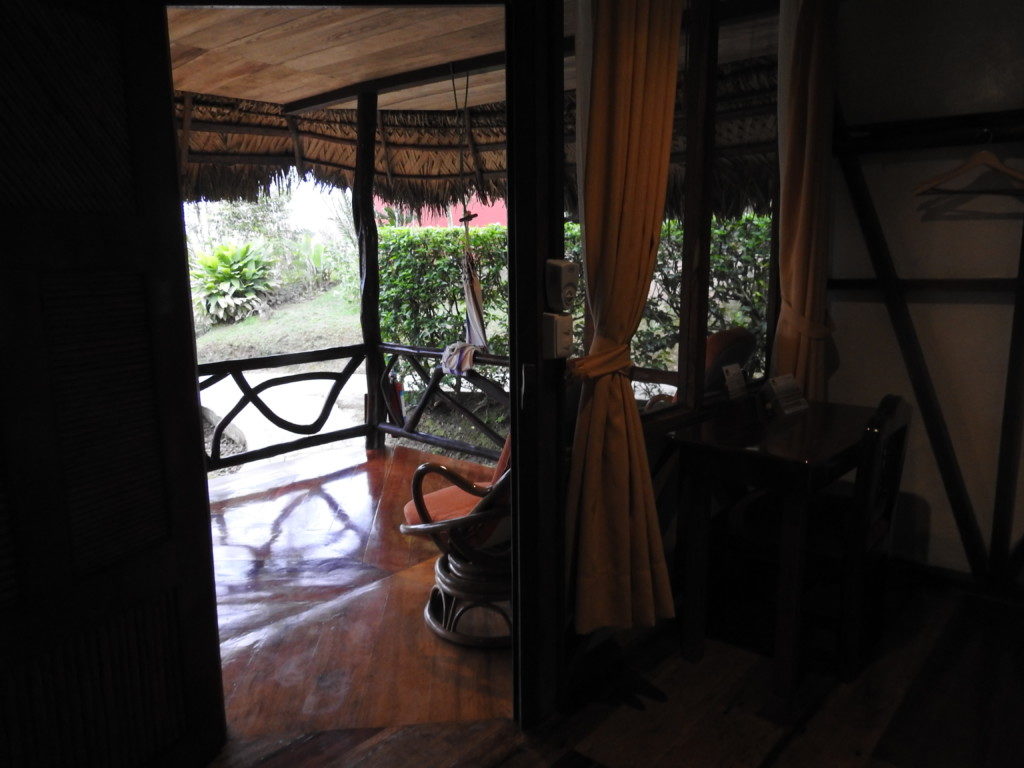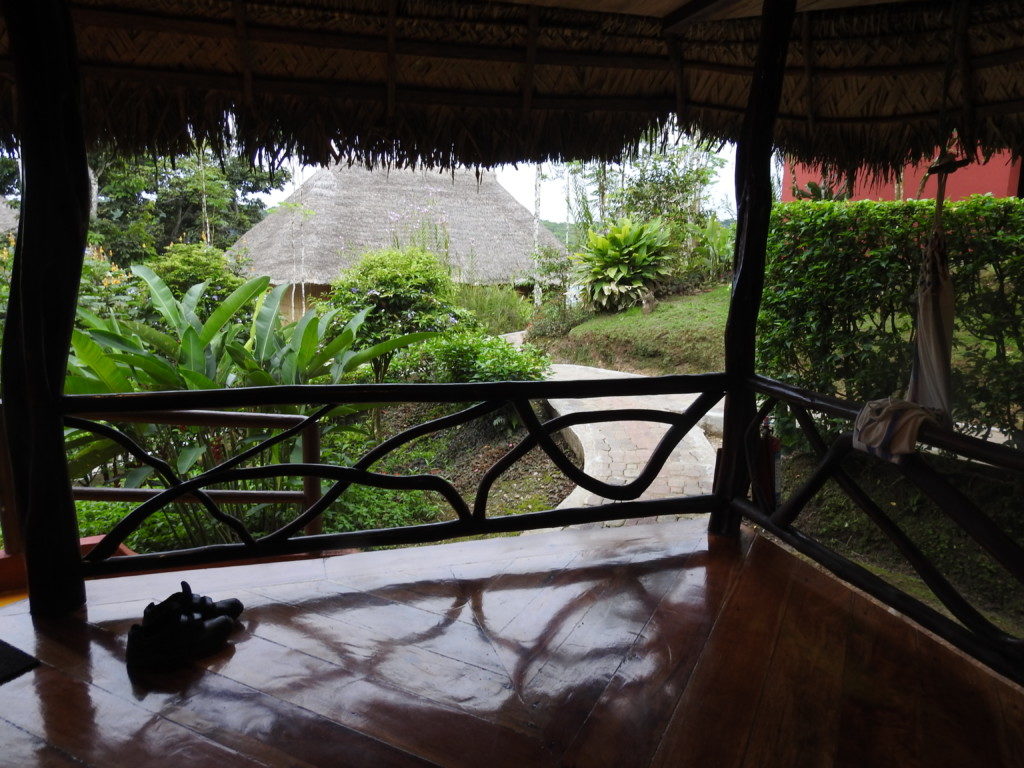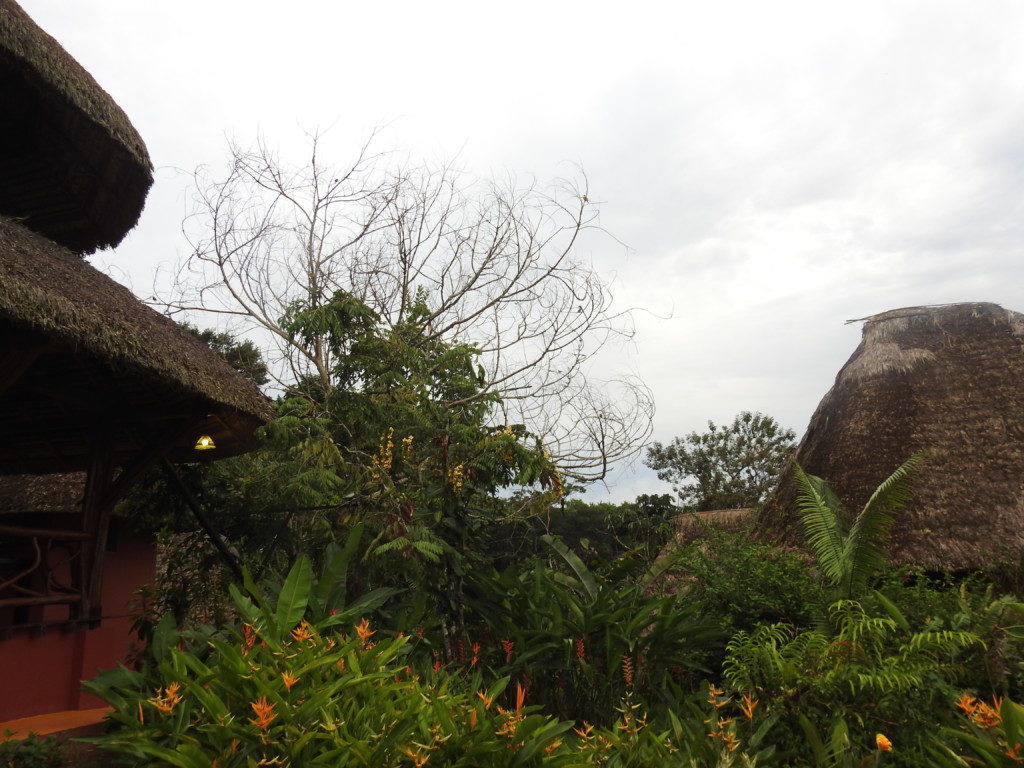 As dusk approaches, they light up the buildings.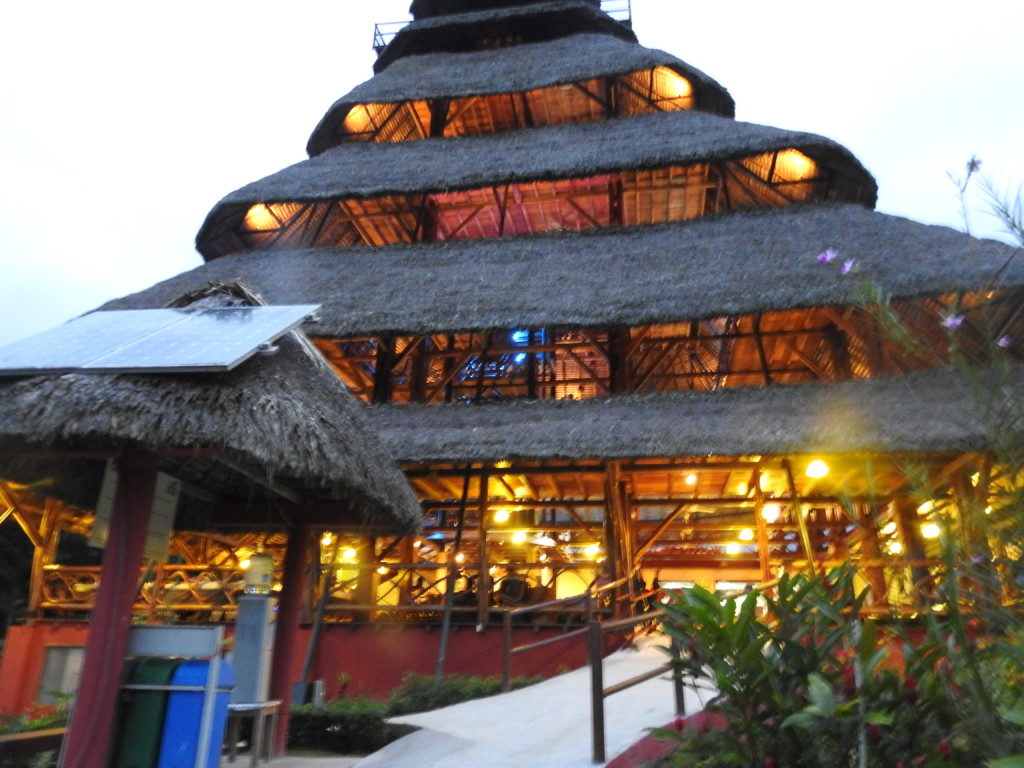 They have a small gift shop at the lodge and more handicrafts are available at the village which you visit on clay lick day.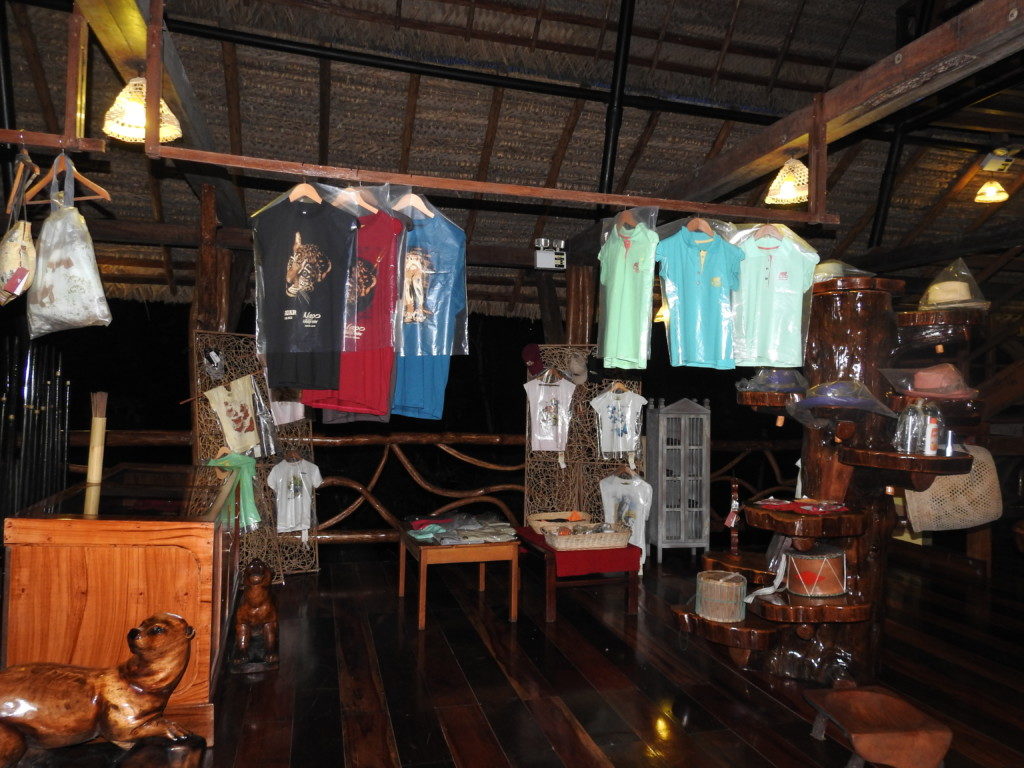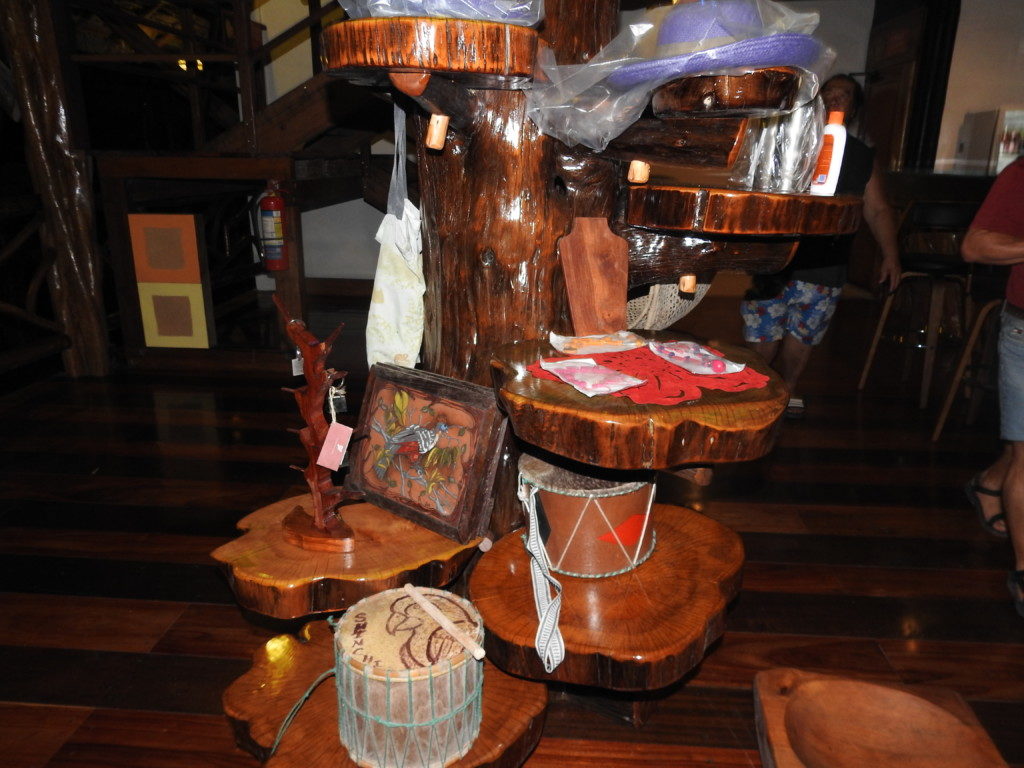 Library with bird guide books.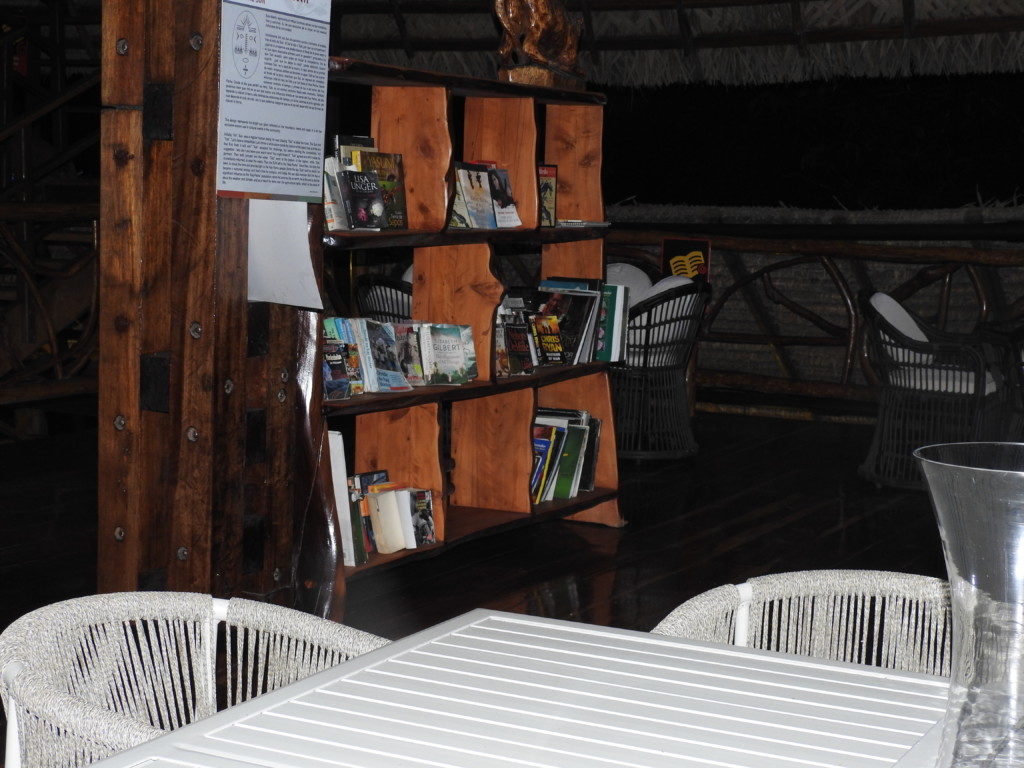 The first day we saw a film about NWC and the local community.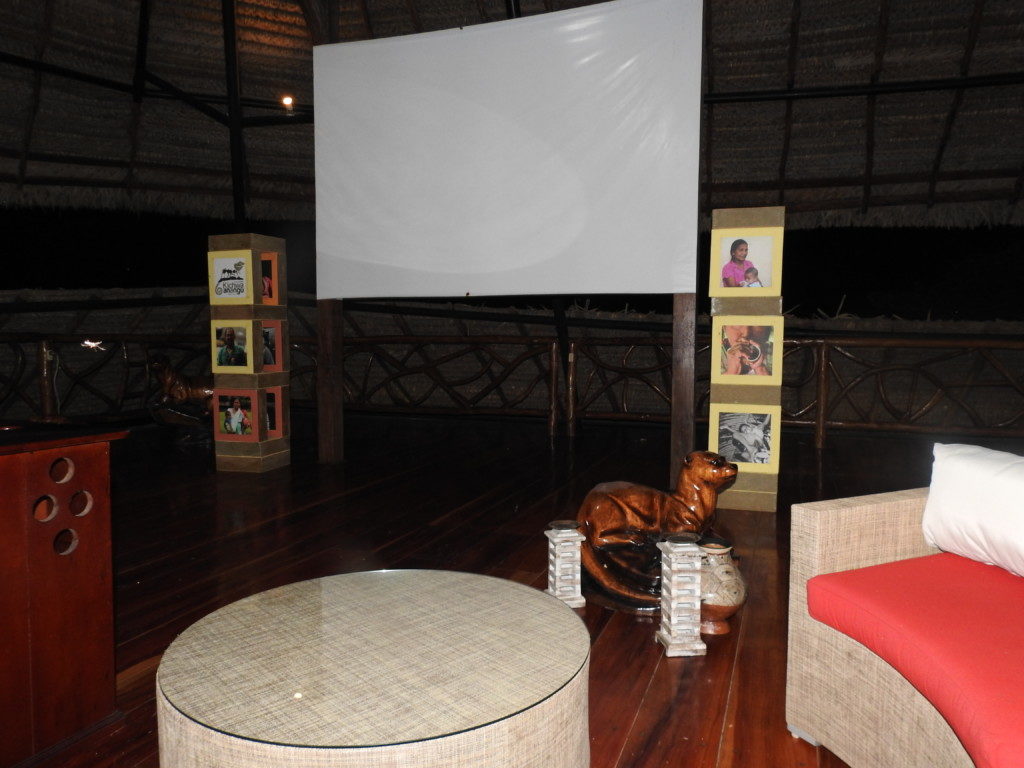 Stairs leading to the observation tower.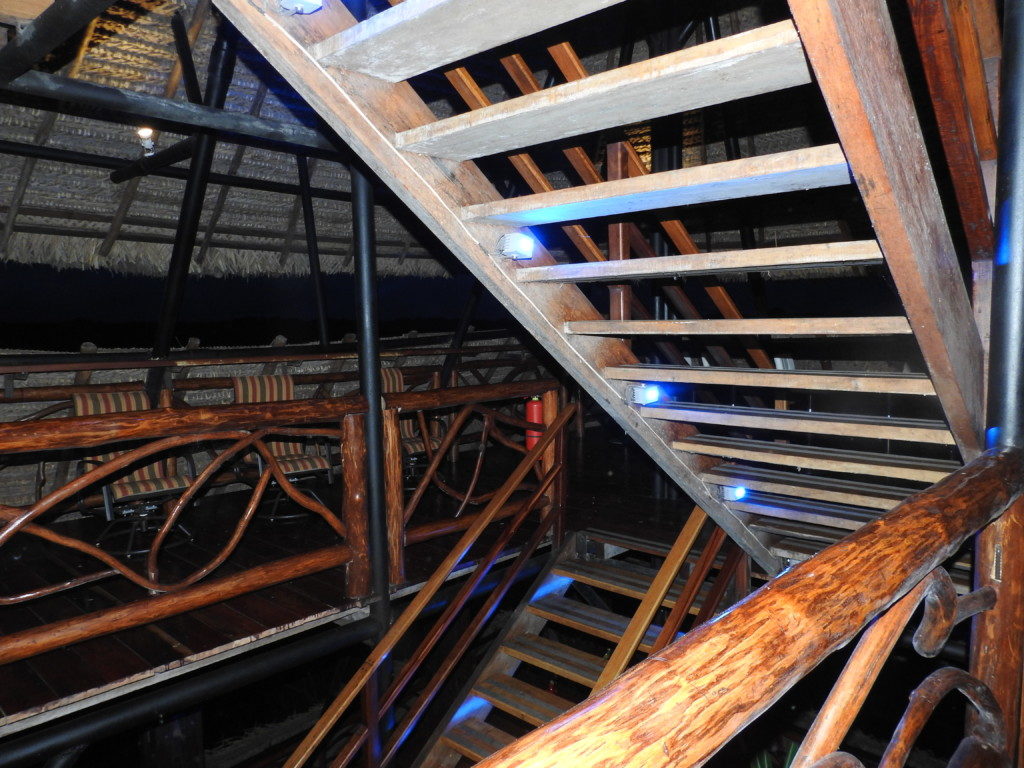 All meals are served buffet style with a couple main choices, veggies, rice and a dessert.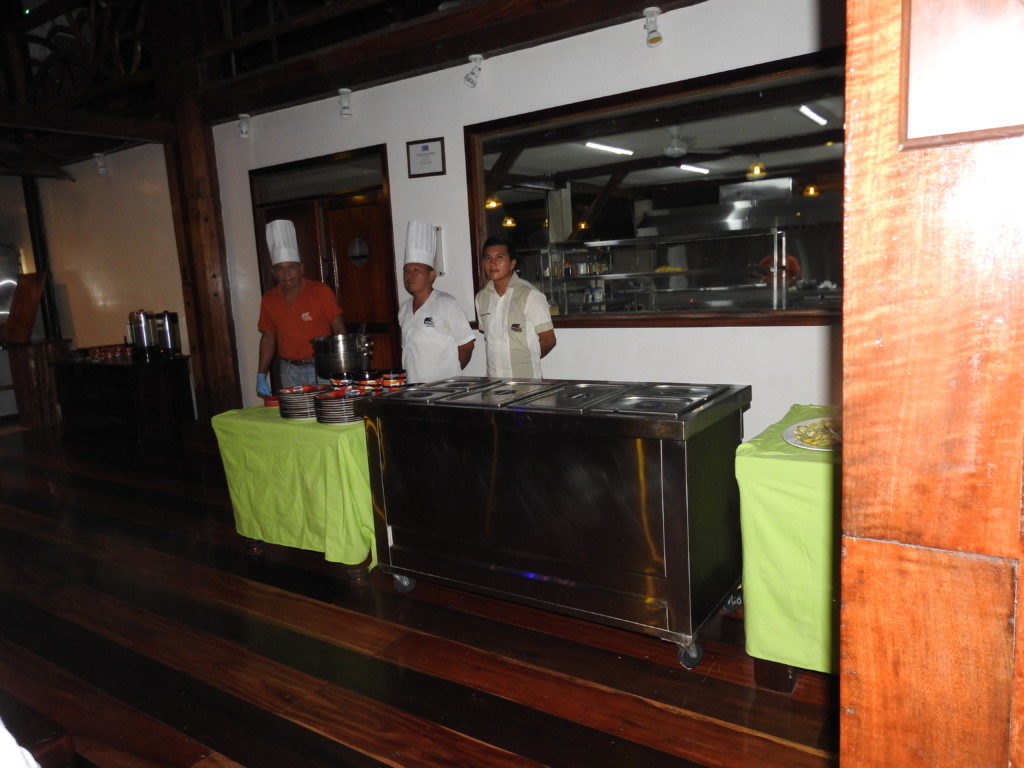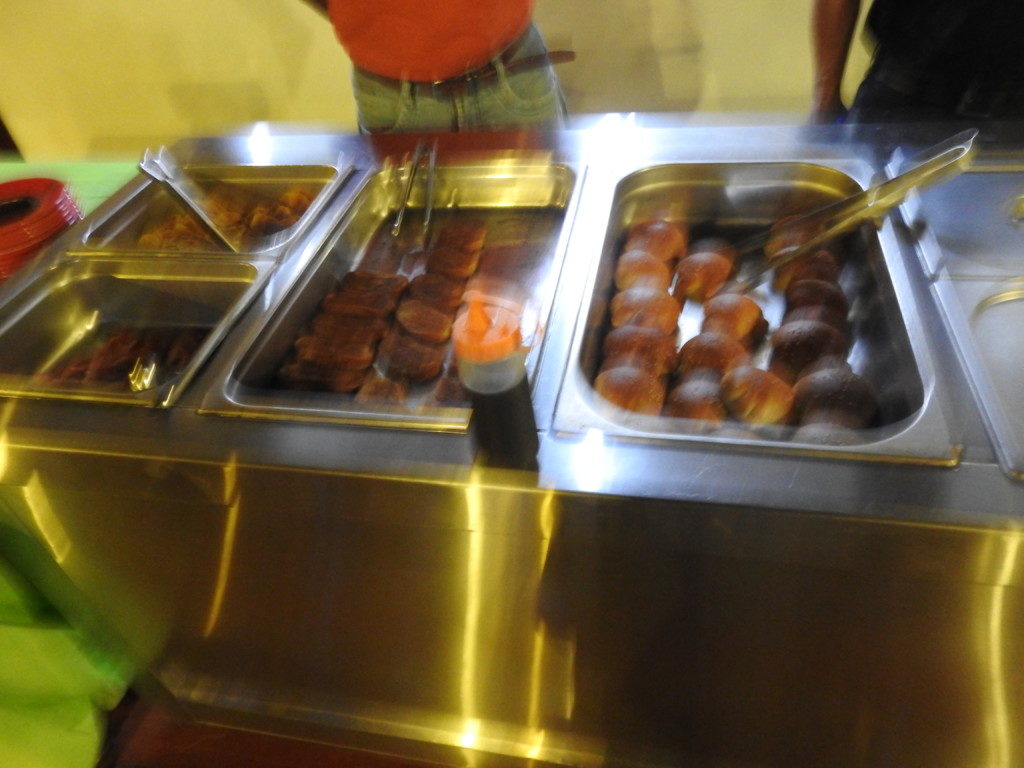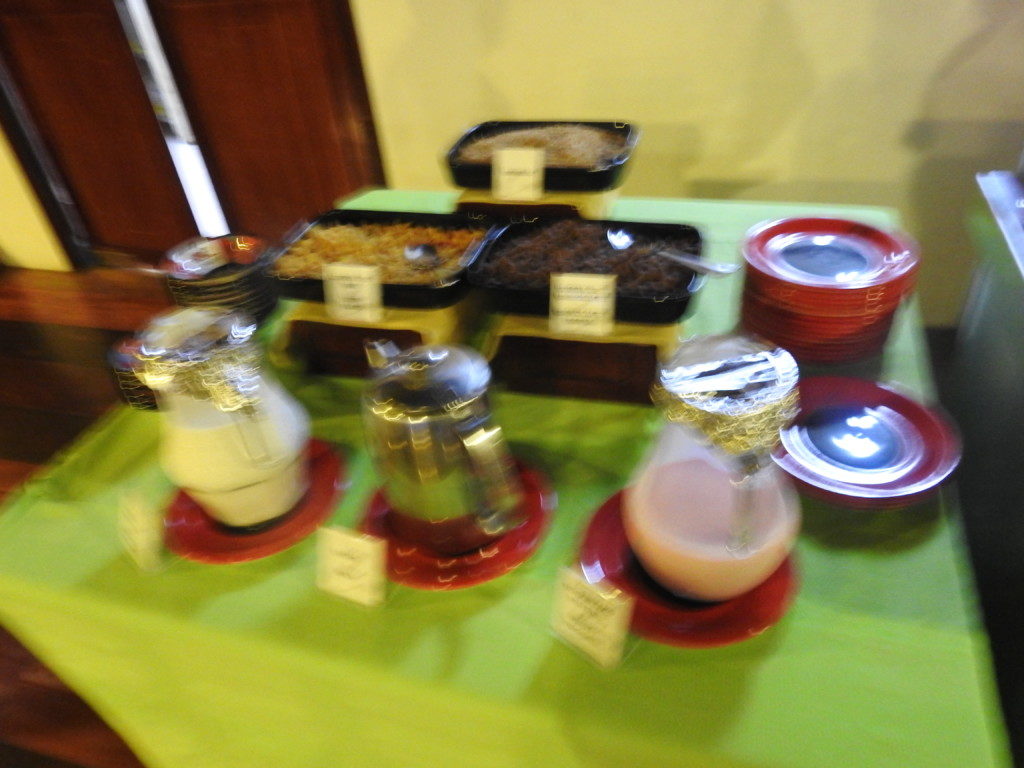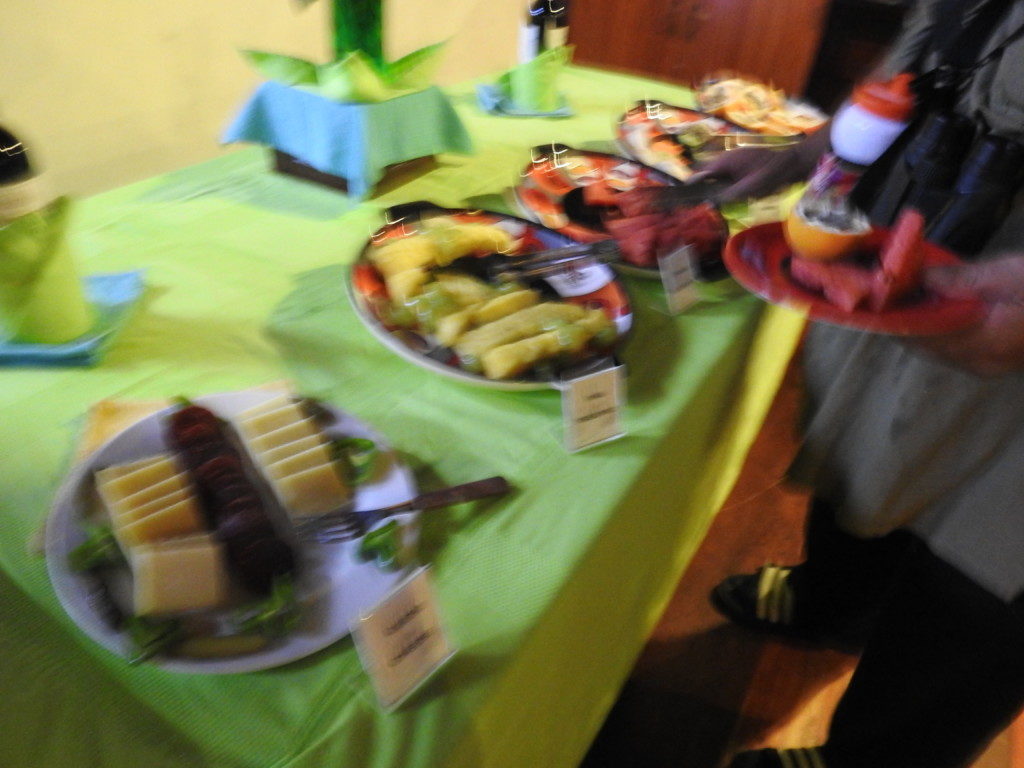 Blue lights at night.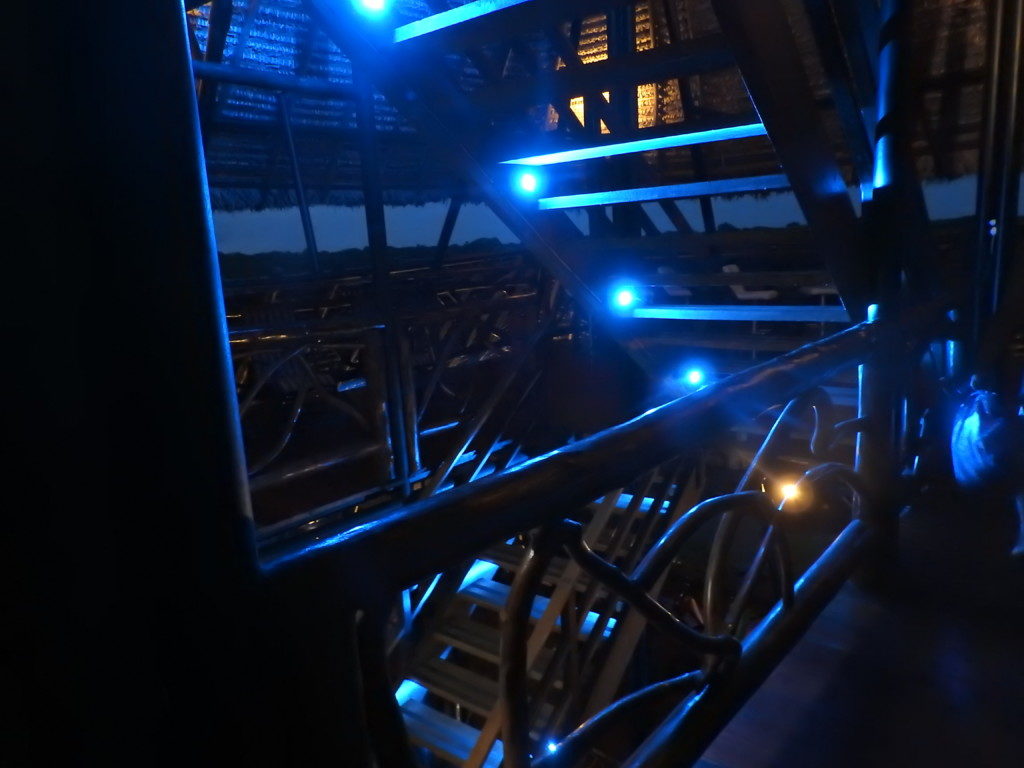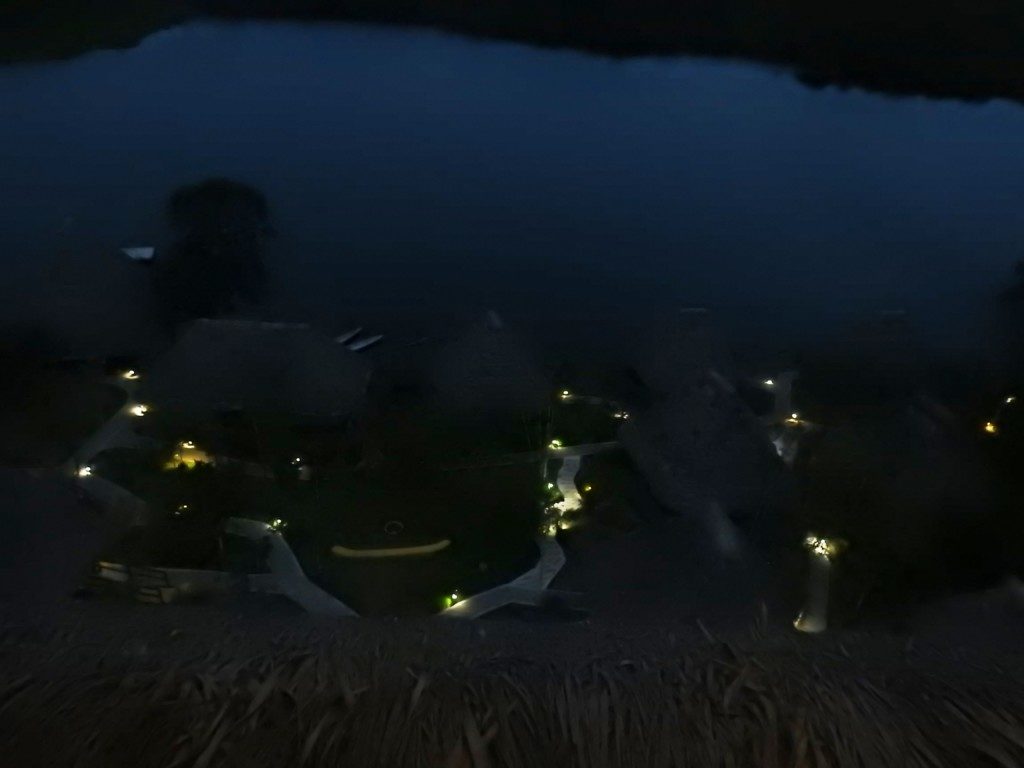 Map of the whole property.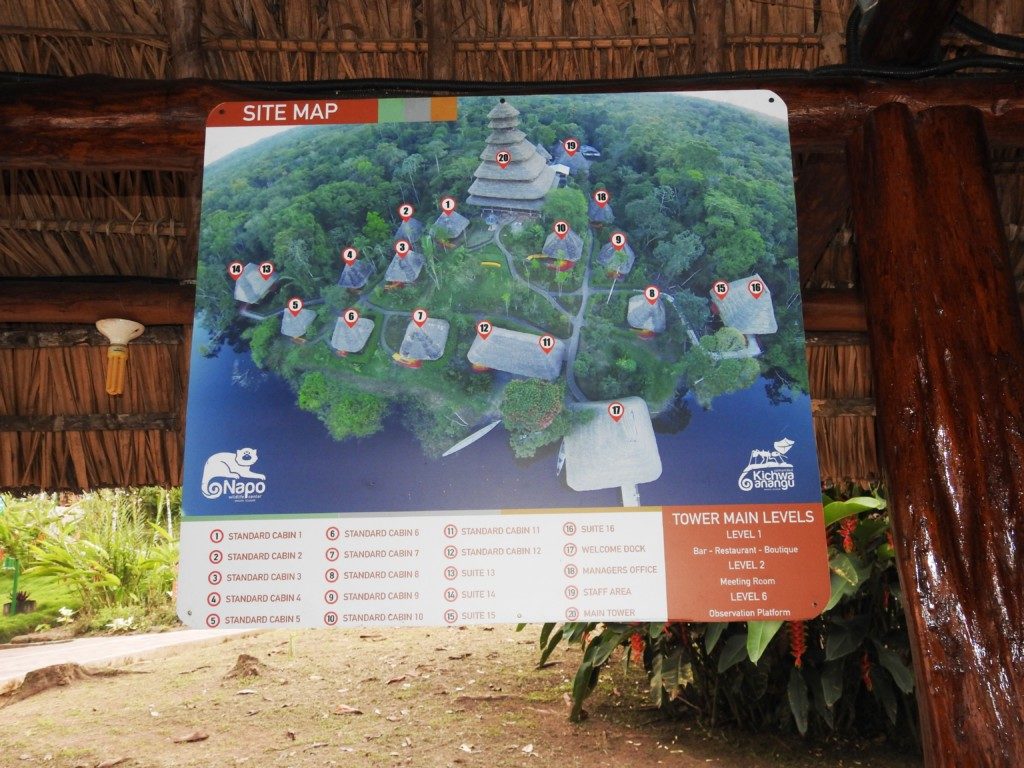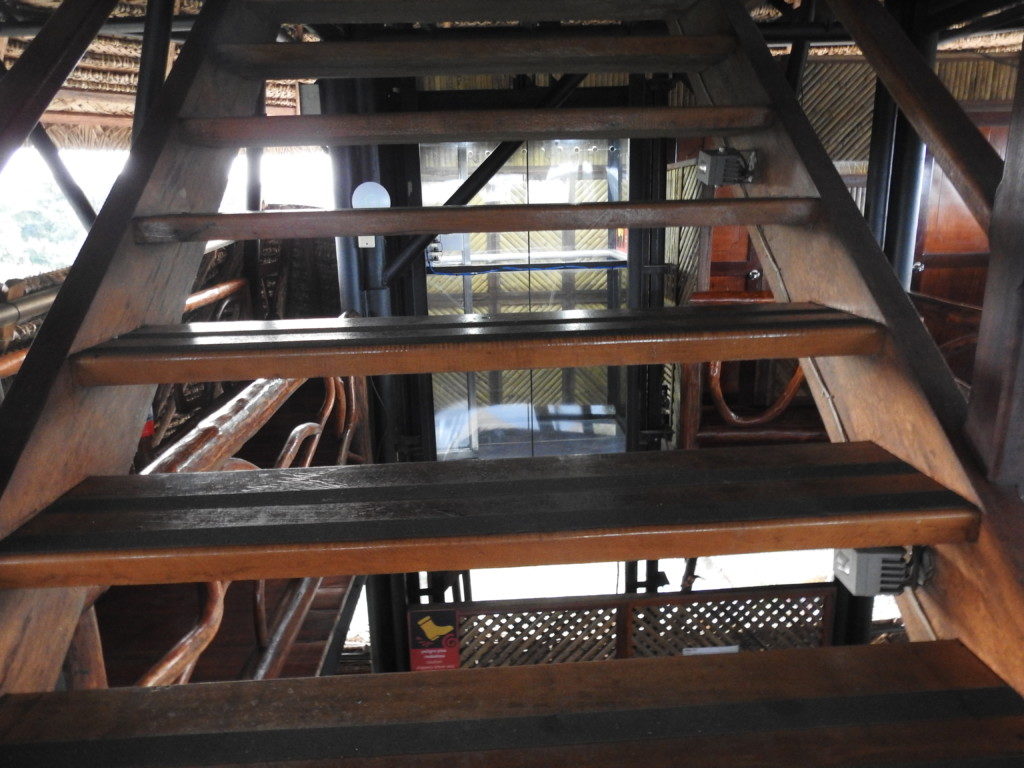 The views from the top of the lodge's canopy tower.  They even have an elevator so you don't have to walk up the stairs!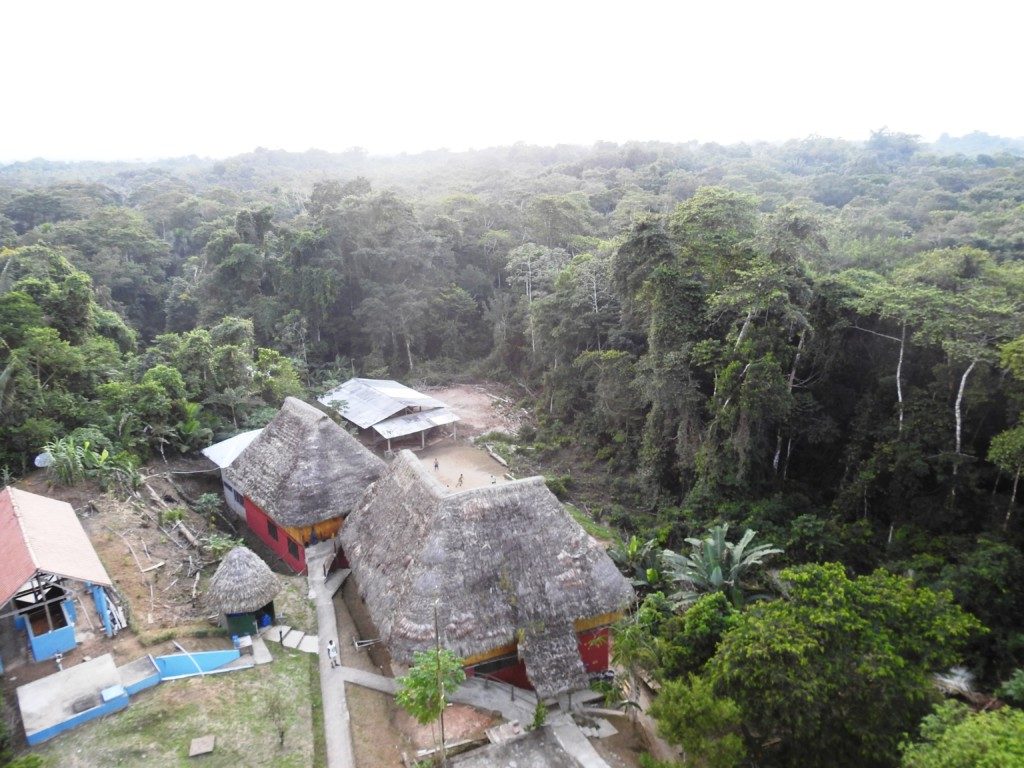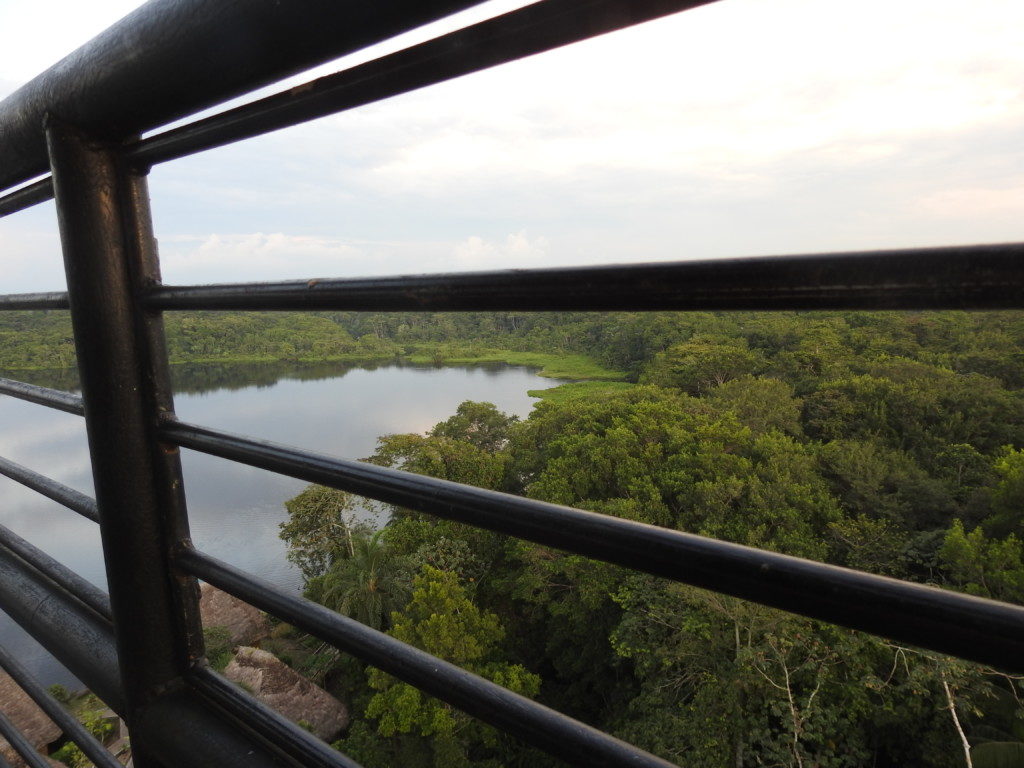 We booked a 4 day/3 night package minus the flights as I used Avianca Lifemiles to get to Coca and the bus when we left.  This ends up being only 2 full days in the lodge as both the first day and last day are taken up by traveling down the river.  It's still not cheap and came to just over $600 a night for the 2 of us but it did include everything except drinks, tips, internet, laundry & shopping.  Credit cards are accepted for everything except the tips.
Since we were traveling independently but unable to afford a private guide, we were put with several others and assigned a naturalist guide-Lena, local guide-Vladimir and a canoe paddler.  We were the only dedicated birders in our group so this did result in a few compromises as the guides attempted to keep birders and non-birders happy.  For example on the clay lick day it was raining lightly which usually keeps the parakeets away but I wanted to try anyways since we wouldn't get another chance whereas the others wanted to spend more time on cultural activities so Lena took the others and had Vladimir take me and my husband to the 2nd clay lick.  The guides are all superb and highly skilled at spotting and identifying birds and other wildlife.
We aren't big drinkers, so we didn't use the bar at all.  Drinking water is provided in a few places and they give you refillable bottles to carry with you on the excursions.
They supply boots and rain ponchos if weather requires them.  We both have huge feet so struggled to find boots that fit.  I finally gave up and used my own boots.  I didn't care if they got muddy and/or ruined as I planned to chuck them out anyways after the trip.
Be prepared for very early wake up calls.  This is nothing new for birders but came as a bit of a shock to a few non-birders!  Breakfast is served before you head out, around 5am so I was setting my alarm for 4am just so my stomach would have woken up enough to tolerate food!
The food was pretty good and they did accommodate my request for non-spicy food in at least one of the choices.  The fruit juices were really good!
Since we are on a tight budget, this was a once-in-a-lifetime experience but was well worth it for the many birds we got to see!