We didn't get there at the optimal time as we spent the early morning birding around the Victoria River Roadhouse, but it was still worth a try.  Humbles Creek is about 15 km from the main road going south on the Buntine Highway.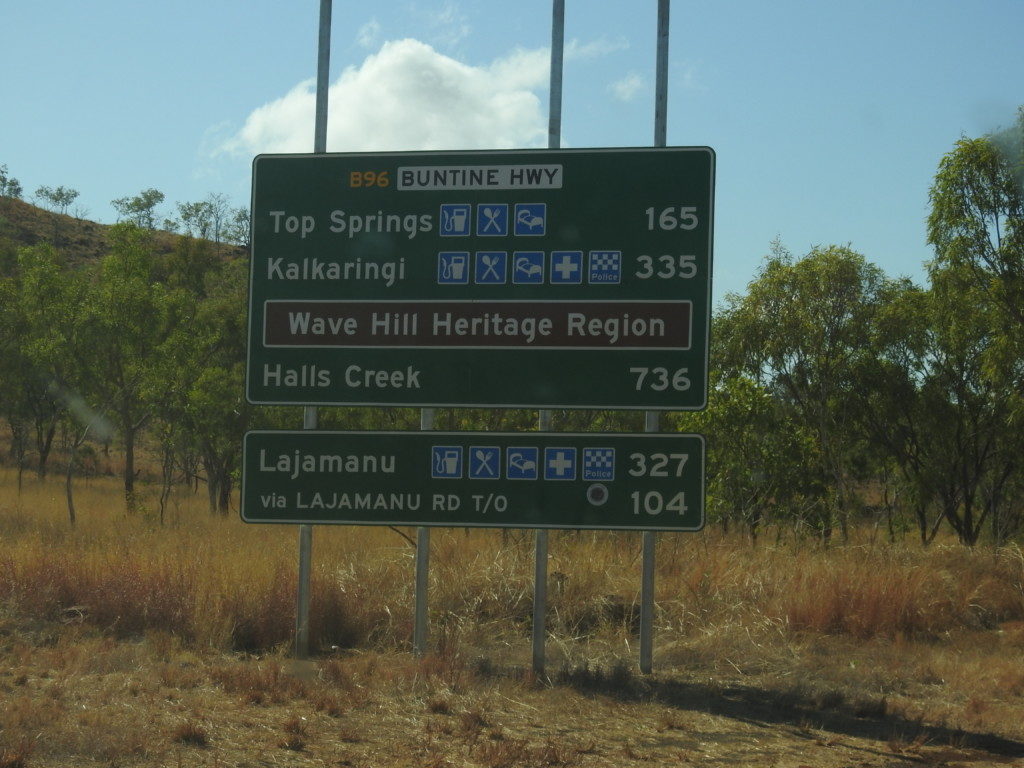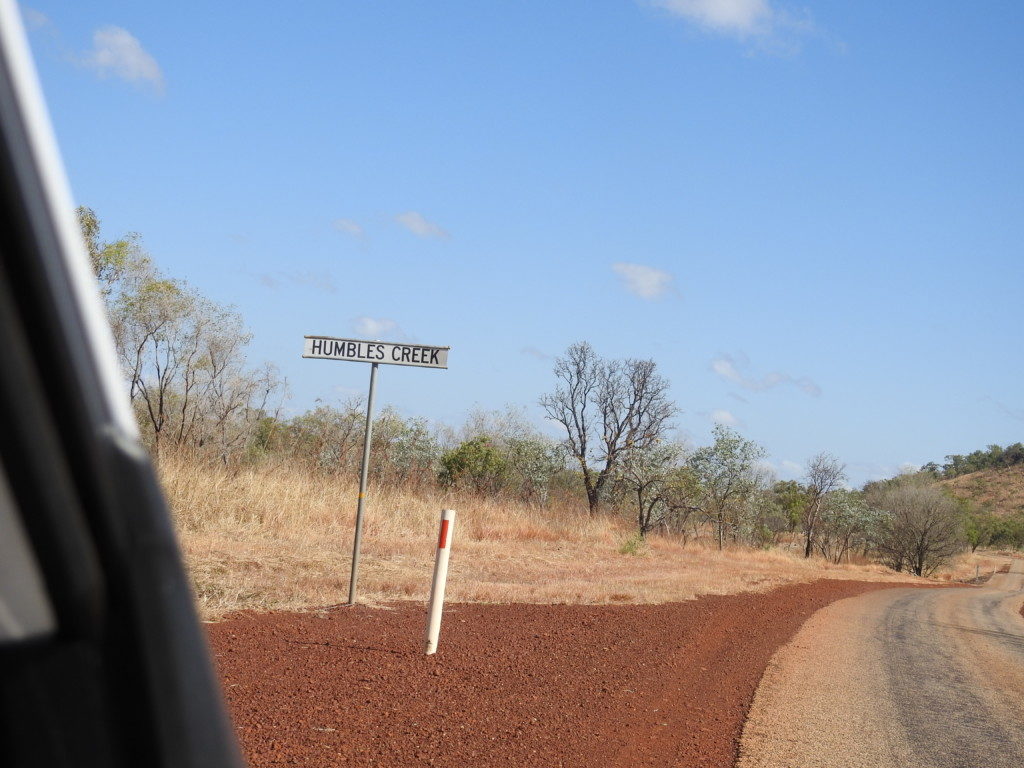 Red-tailed Black Cockatoos showed well.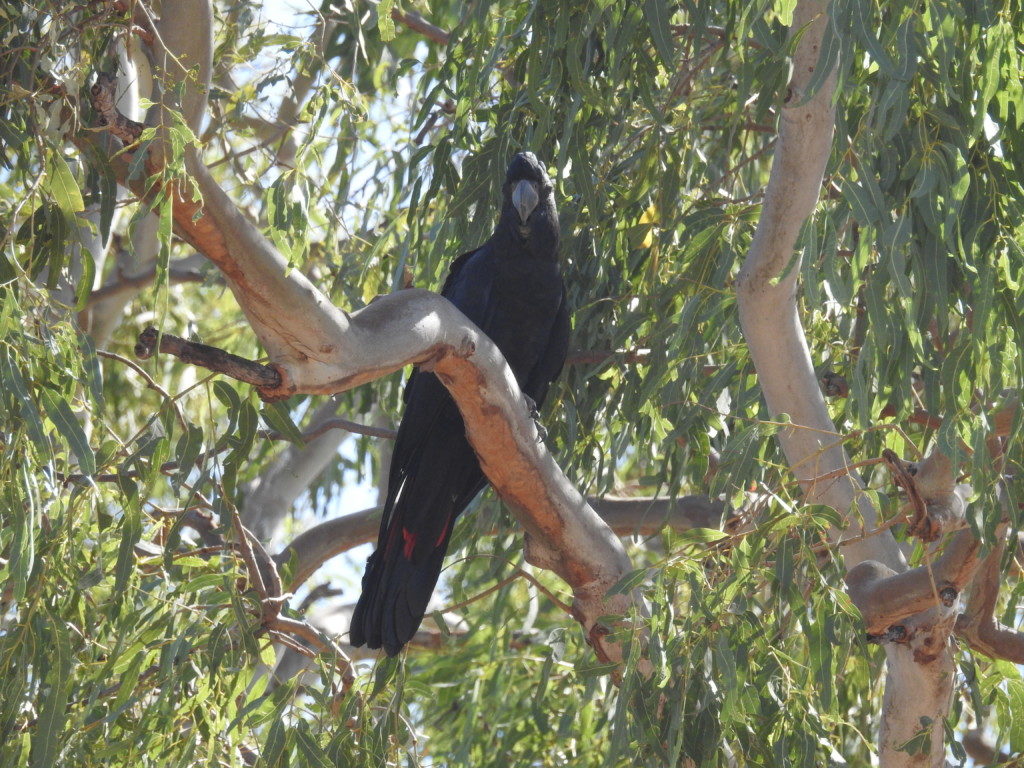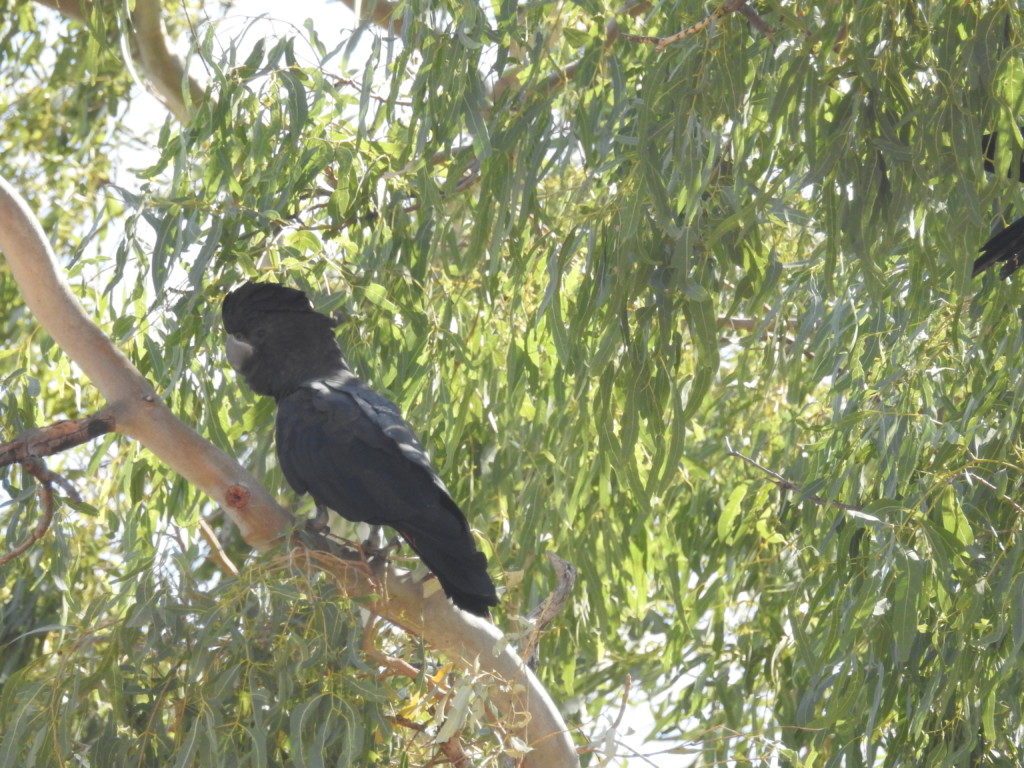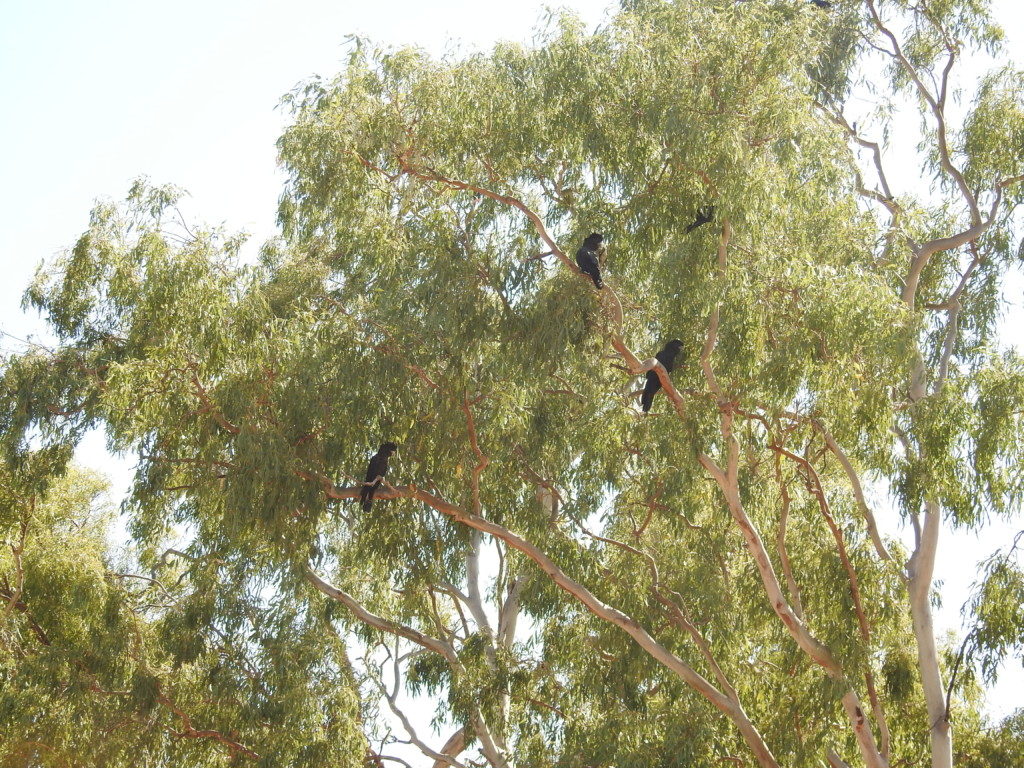 Road can sometimes be flooded in the wet season.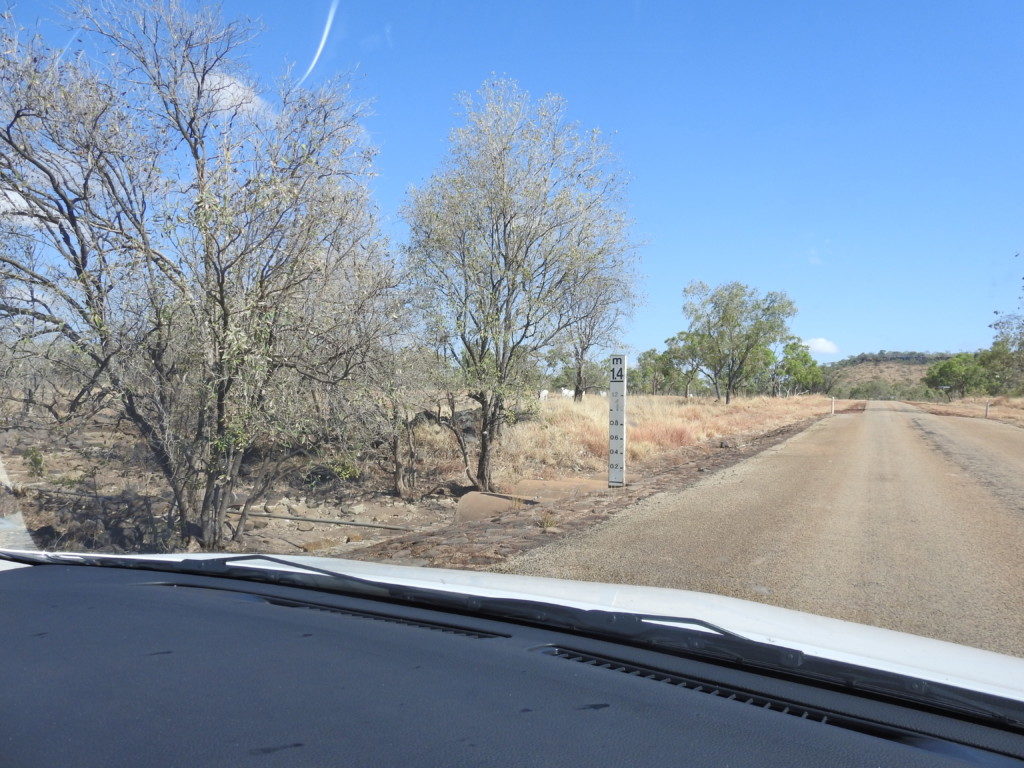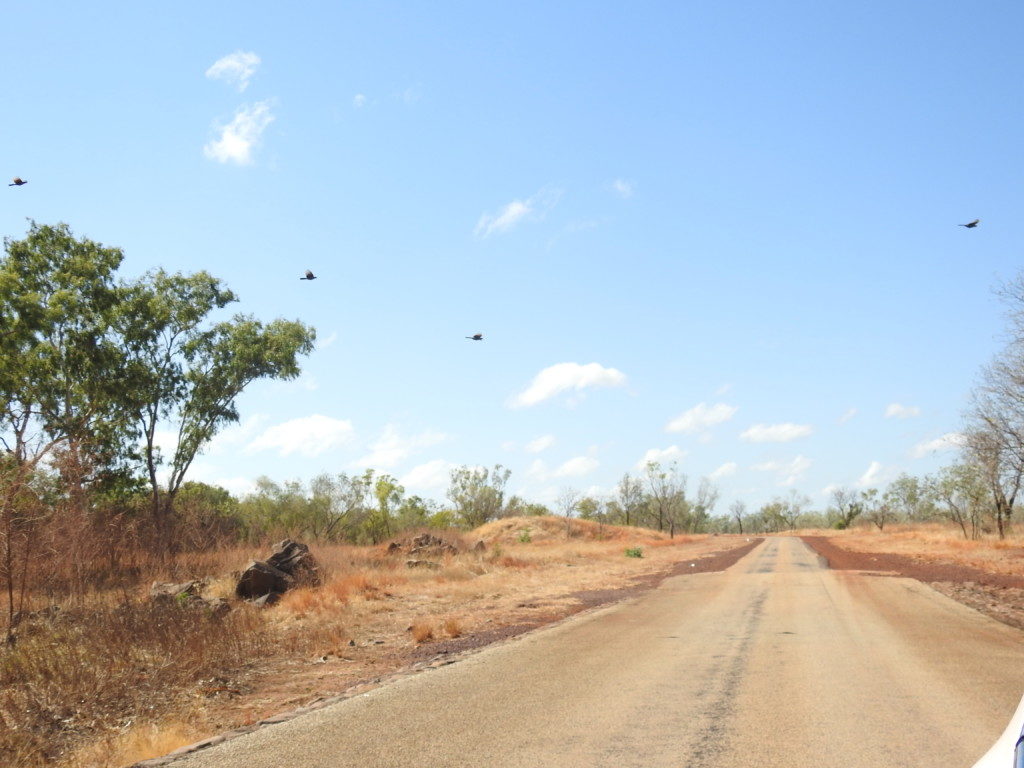 It was getting hot and these Galahs were taking a break.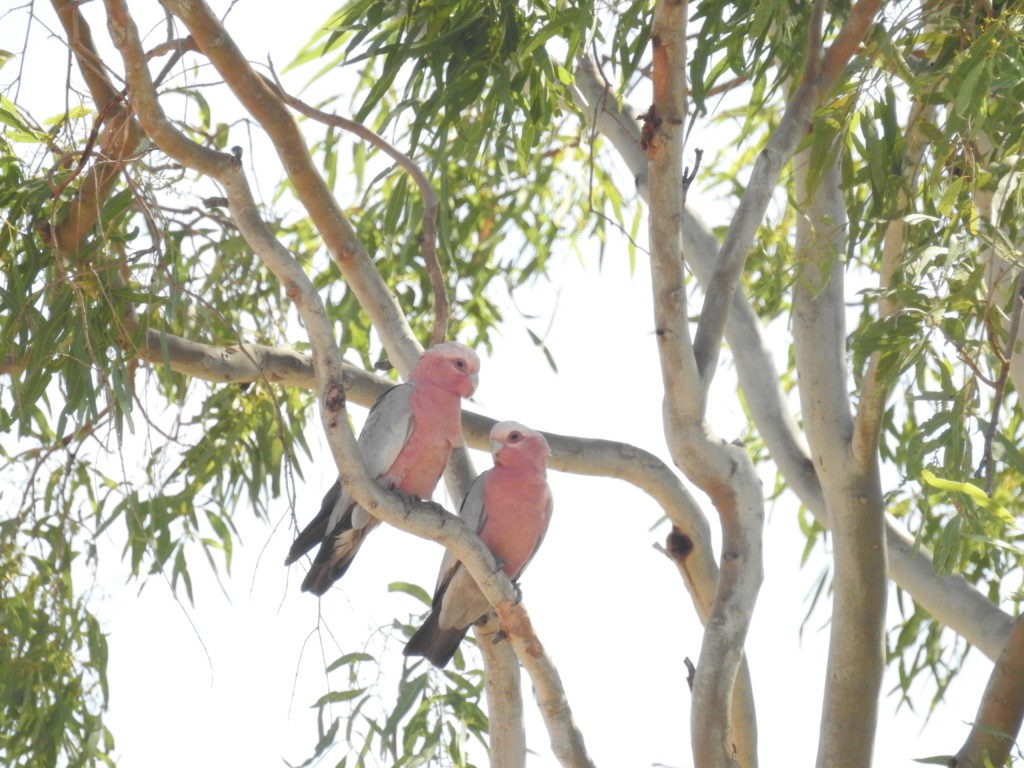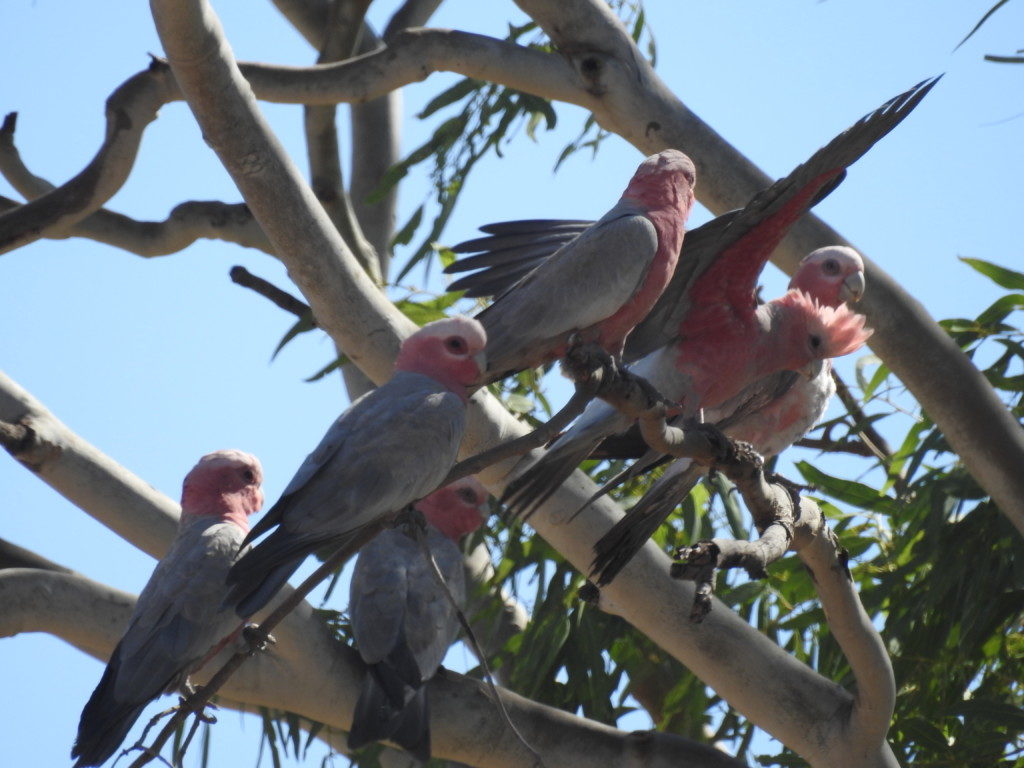 A Crested Pigeon was hiding.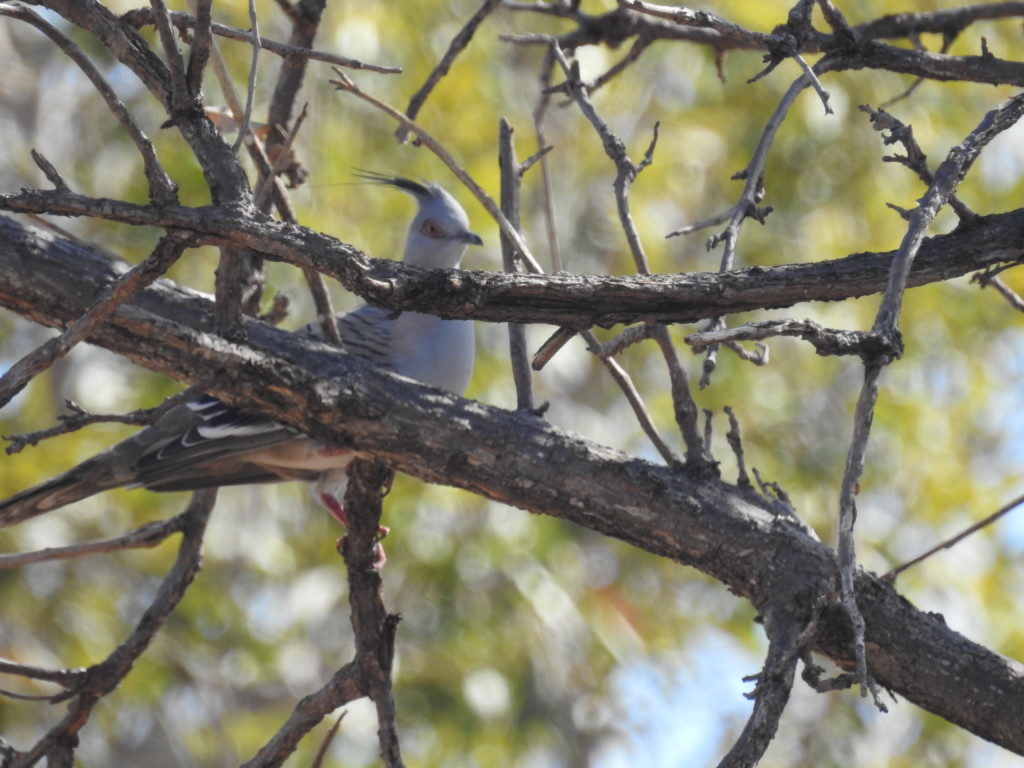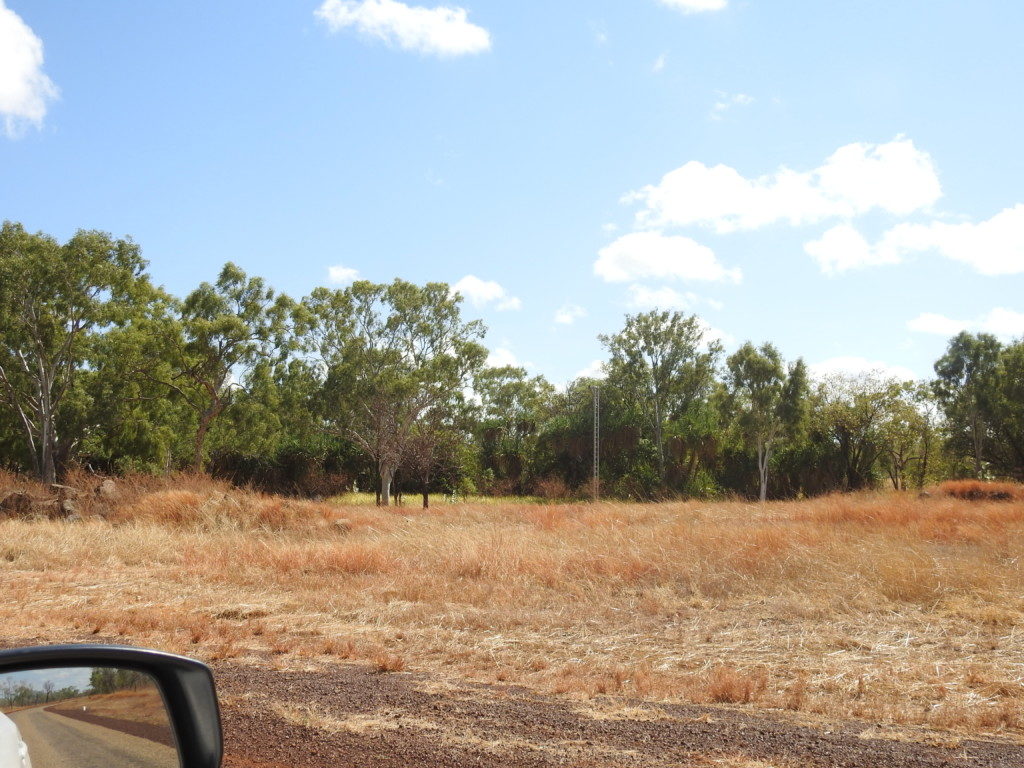 Apostlebirds watching us watch them.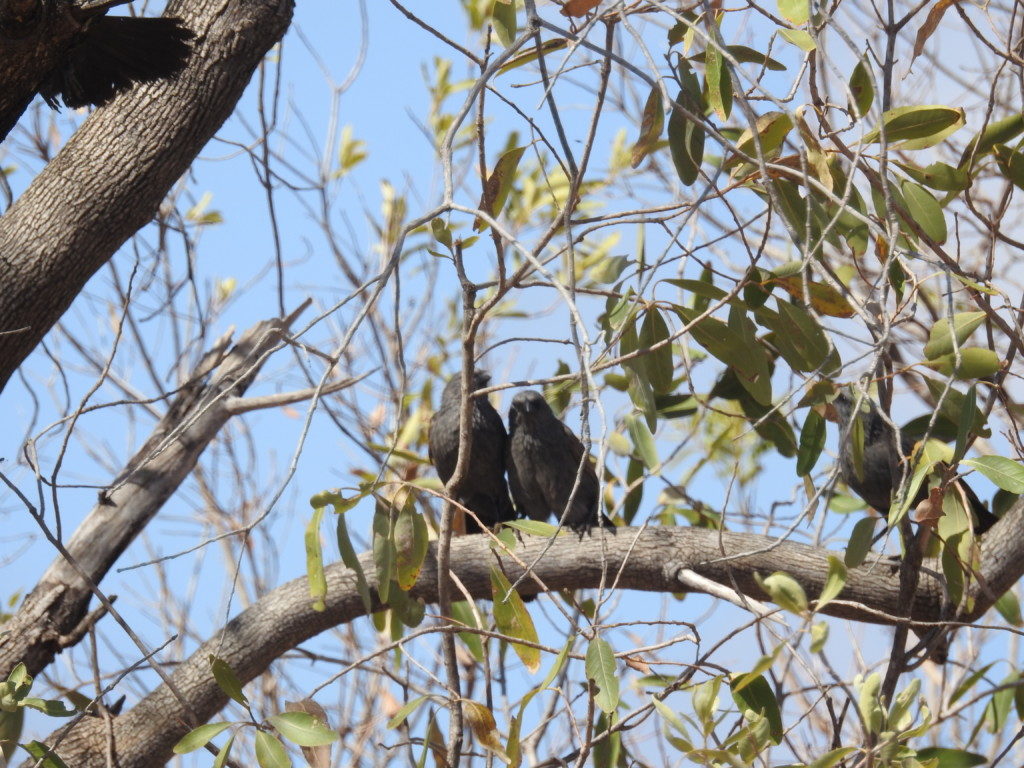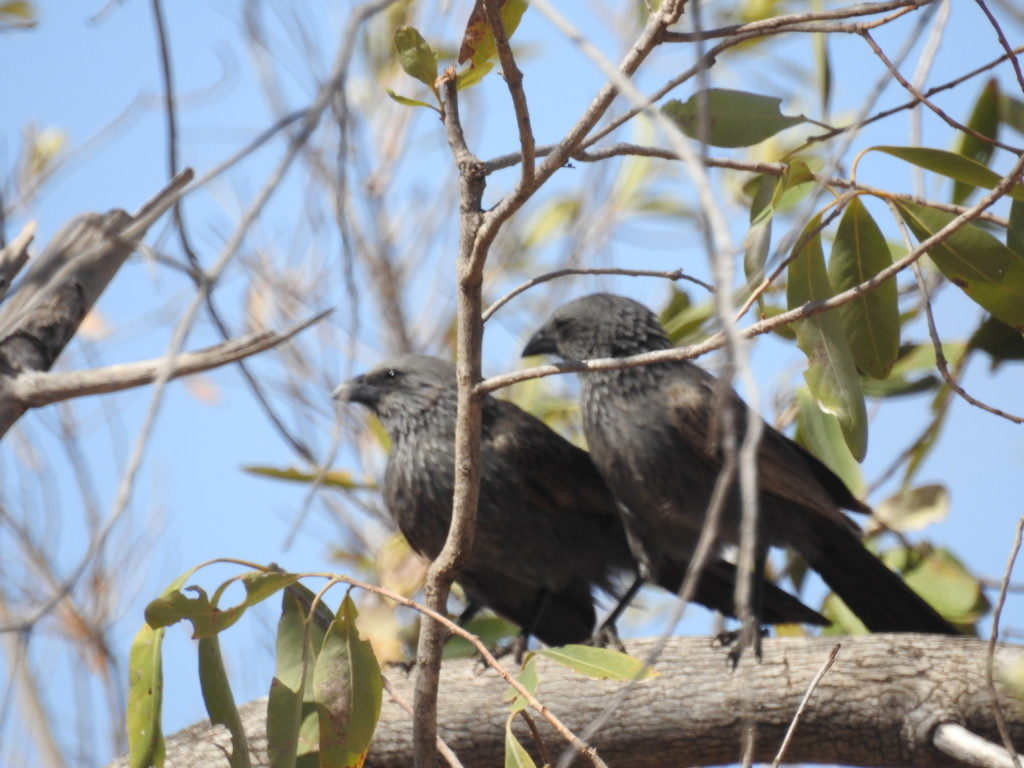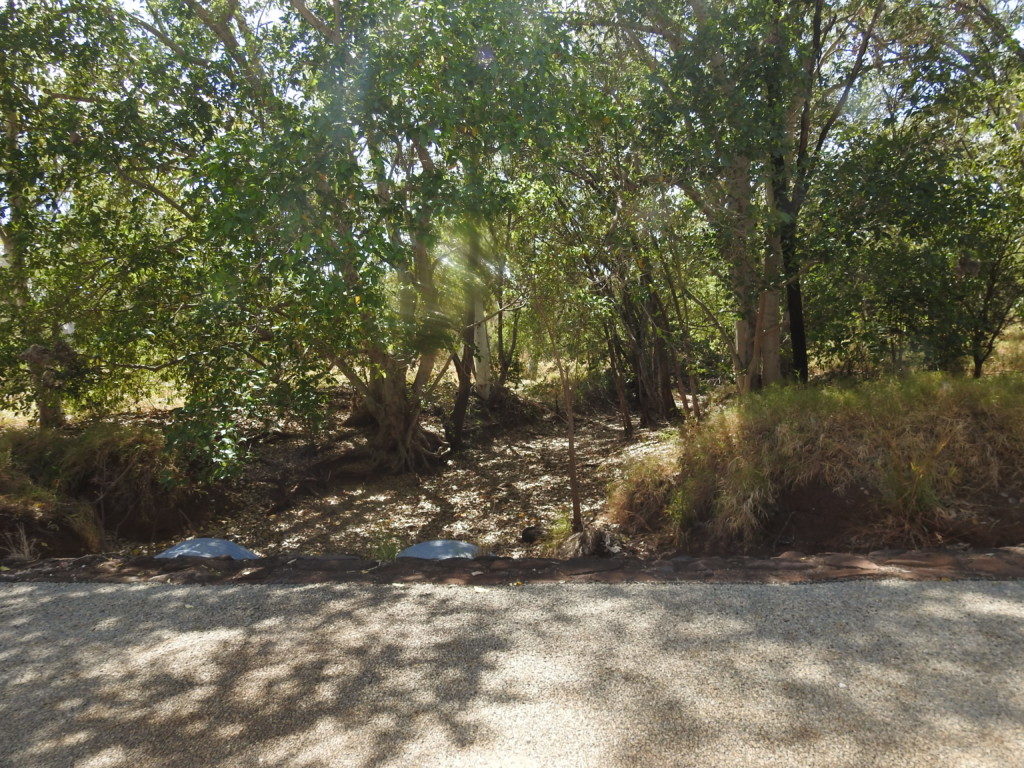 Bad photo, can't make this one out.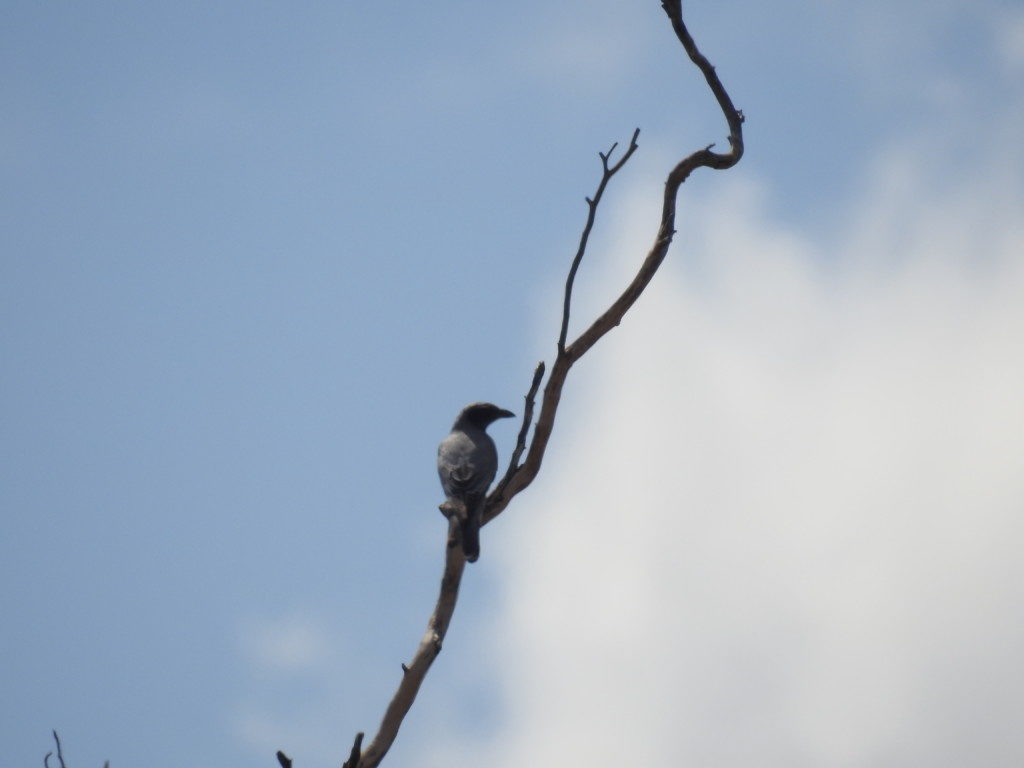 We left around 11am and drove back to Katherine after spending the night at Victoria River.  I was hoping for finches and mannikins but we should have gotten there earlier.  This would be on my list of places to go back to the next time we are in the Territory.